Best Affordable Swivel Chair: The Alice Armchair
Are you looking an affordable, best swivel chair that doesn't cost a fortune? The Alice Swivel chair from Wayfair is the answer.
The most affordable, best swivel chair that stands the test of time- The Alice Swivel chair from Wayfair is the answer for around $500.
We recently moved into a new house and brought all of our old furniture with us. While most of it isn't too old, our living room has seen better days. The first project we tackled was repainting the built ins and walls from green and white to a true blue, Sherwin Williams Santorini Blue.
The next thing on the list is to find a new seating (which I've sourced a green velvet sofa, but just can't pull the trigger $$$). My husband's recurrent request is a chair that he can sit in, "Order me a chair or I'm going to go buy my own and it won't be pretty." Which I respect.
Skip the LAYZBOY and go for the SWIVEL CHAIR!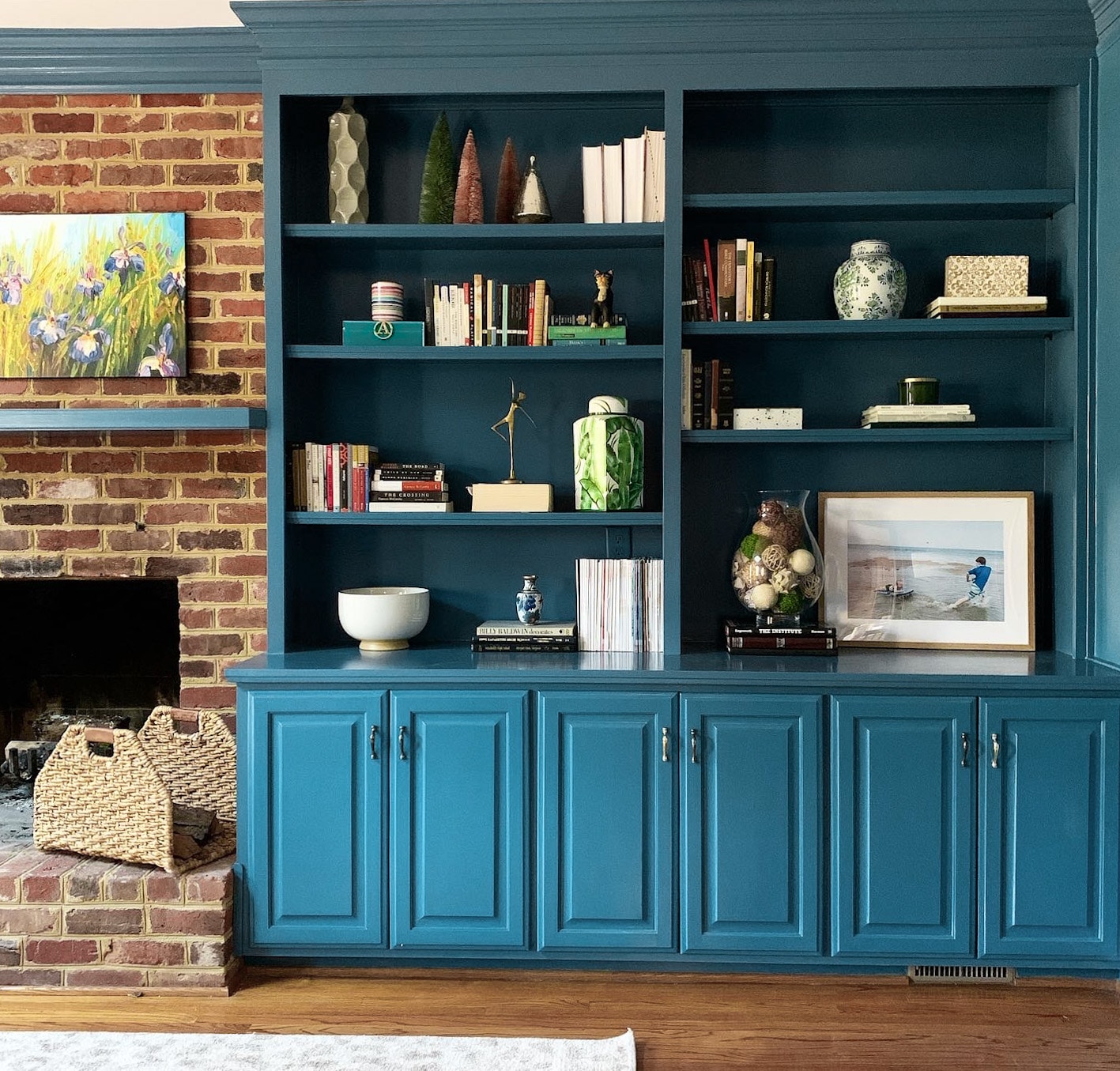 THE SWIVEL CHAIR
I knew I wanted a pair of affordable swivel chairs in the living room. They are practical and functional, super comfortable and look clean lined. What a perfect combination.
So I pulled back up my favorite resources for affordable swivel chairs to see what's available and to my shock these Wayfair chairs consistently had 5 stars, custom fabric options and come in right around $500.
The Alice Swivel chair is my first choice of best in class swivel chairs because the fabric options are far and wide. Including Sunbrella fabric for the SAME PRICE which is stain and fade resistant – and Cheeto hand proof. It's a godsend if you have young children or stinky teens. Next, look for user submitted photos. Those will give you the best idea of what the furniture actually looks like.
WHY BUY A SWIVEL CHAIR?
There are thousands of seating options for your living room, bedroom or reading nook. So why should you buy a swivel chair instead of a recliner or layzboy. The swivel chair is an updated swap for husband's old recliner.
Benefits and used for the affordable, lovable swivel chair:
As comfortable as a recliner! Buy a deep swivel chair 35″-40″ deep
Pair in a large bedroom for sitting area
Use a single chair for a reading corner near a window
Looks 1,000x better than recliner or overstuffed chair
Narrow arms save floor plan space
Can arrange 4 in a circle for a unique seating area
Pair two swivels across from a sofa for entertaining versus a sectional
Take the focus off the TV, but you can still watch by turning around in the chair
Great for a relaxed or luxe look depending on the fabric you choose
SWIVEL CHAIR EXAMPLES
To help you style your swivel chair and figure out the best layout for your living room or reading room, I've rounded up some photos of rooms showcasing swivel chairs. They can be paired with a sofa or two in a large living room, set in an arrangement of four swivels together, or a single chair next to a window prefect for reading a book.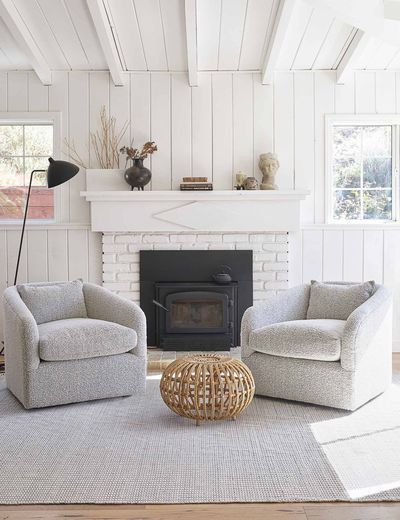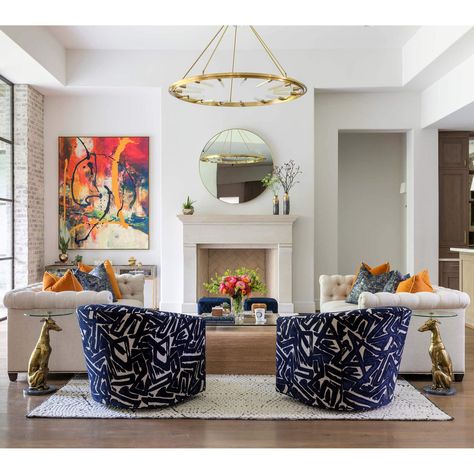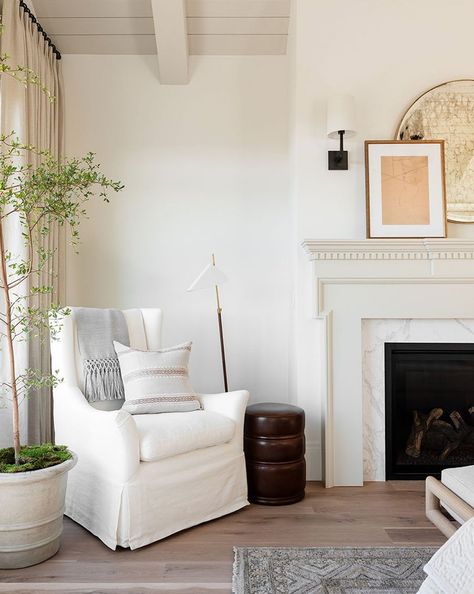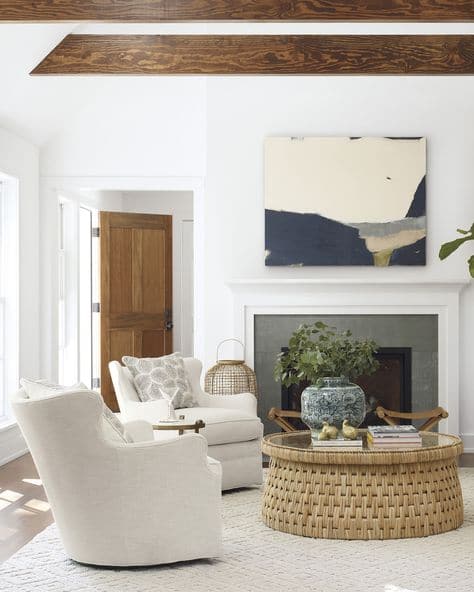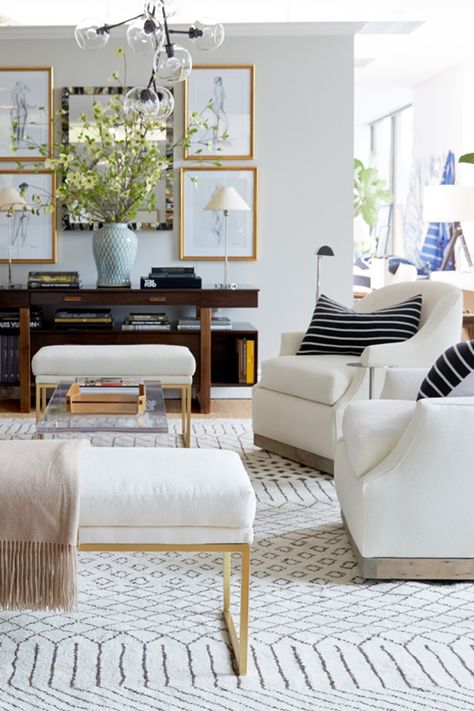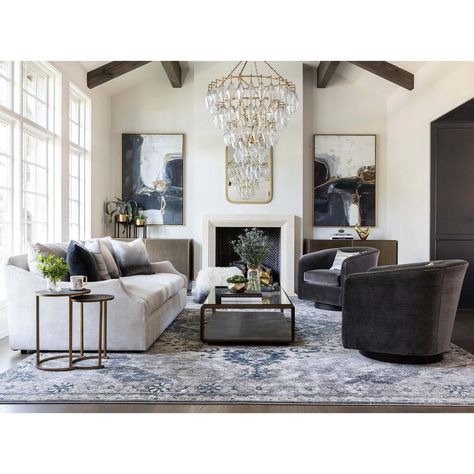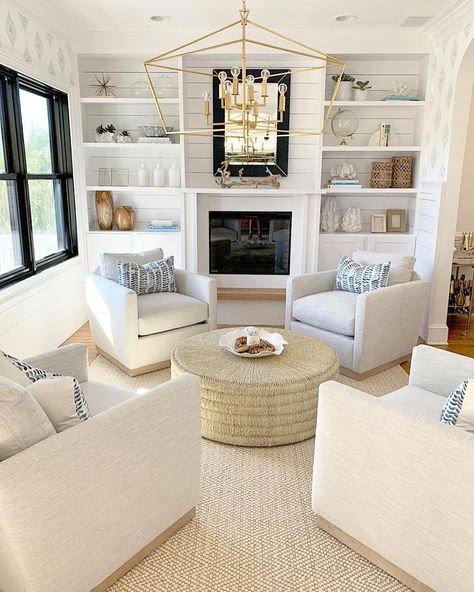 REAL CUSTOMER PHOTOS
Before I leave you with a small list of the best swivel chairs you can buy retail, I'll share a few customer submitted photos from Wayfair so that you can see these in real use. I am continually shocked by how good they look!
Keep in mind these aren't professionally styled photos, they are taken by real people living in real homes. And that is exactly what I love about the photos. You can see the space the swivel chairs take up, good layouts that work in homes and the color choices.
SEE THE ALICE ARMCHAIR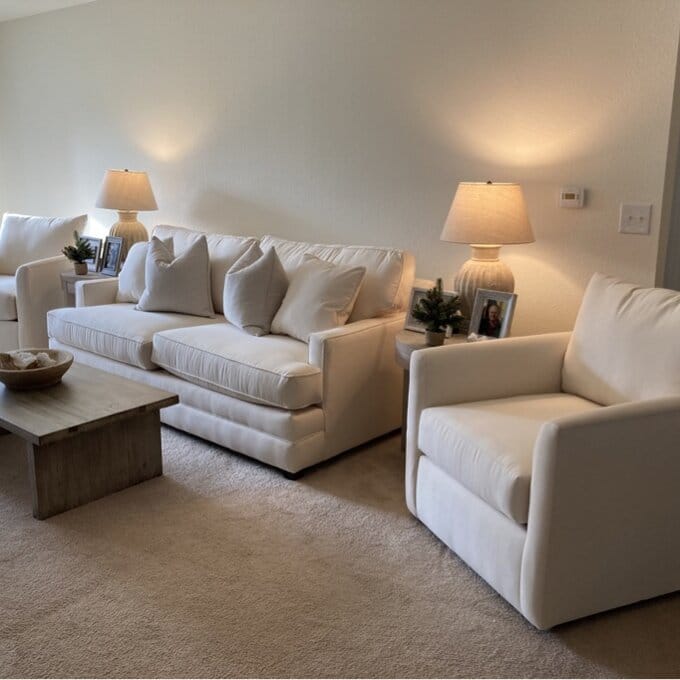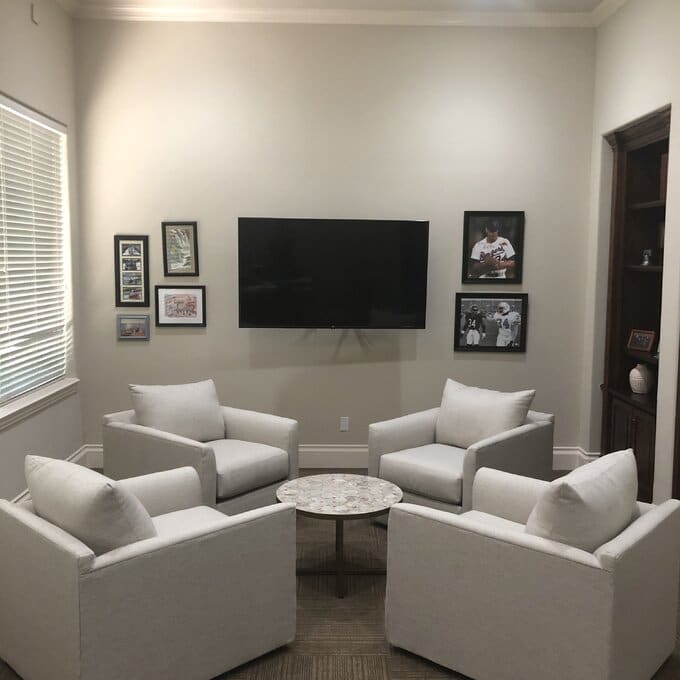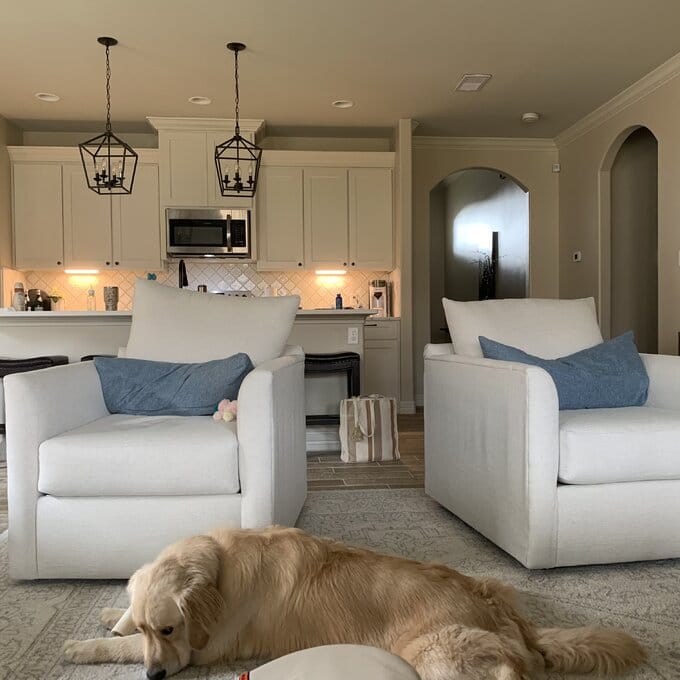 Shop These Affordable Swivel Chairs
Alice Swivel Chair via Wayfair
Bella Swivel Chair via Wayfair
Debbie Barrell Chair via Wayfair
Quincy Chair via Wayfair (more colors available)
Kelsi Armhair via Wayfair (more colors available)
Ciara Swivel Armchair via Wayfair
Raphael Swivel Chair via Wayfair (more colors available)
Dayne Swivel Chair in Brass via Wayfair
Quick Links to Affordable Wayfair Swivel Chairs
Posts You'll Love:
Best Modern Green Velvet Living Room Chairs
SPLURGE VS STEAL: ACRYLIC BAR CARTS
How Much Does it Cost to Furnish a Whole House?