OUR 2021 HOLIDAY CHRISTMAS CARDS + A SPECIAL PHOTO GIFT
These are our favorite Holiday Photo Christmas Cards for 2021, plus a framed photo gift perfect for Dad. Order now to get it before Christmas.
Minted Christmas Cards
This year I ordered printed photo Christmas cards to give to friends and family. We love sending Christmas cards, but they have to have an updated photo of the kids!
The three cards below are the cards I ordered samples for this year. I am liking red, green and pink this year and I opted for classic plaid, holly and joy for the themes.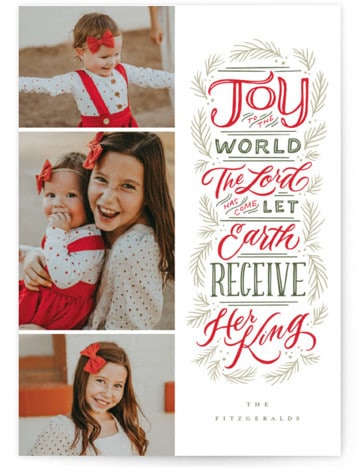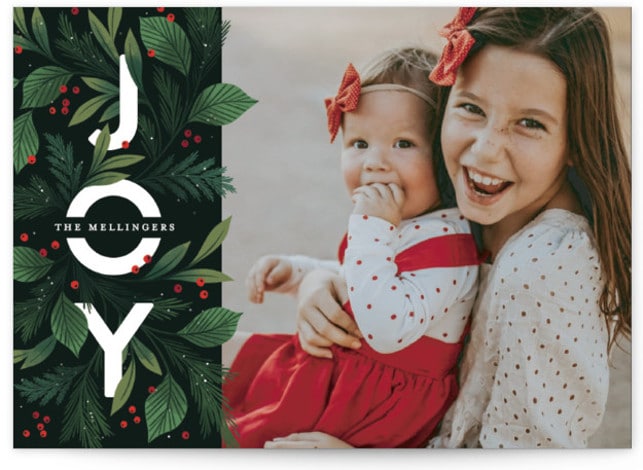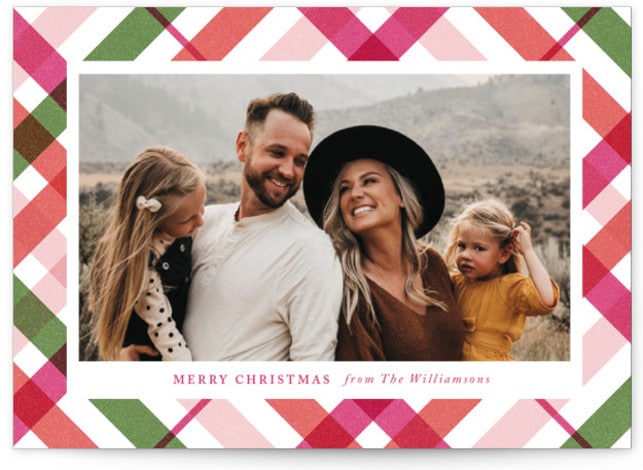 SPECIAL PROMO CODE FOR MINTED CARDS
You can use this special code for a discount on your Minted holiday cards, but other now!
This post contains affiliate links- meaning when you purchase through the link and I receive a small commission. It feeds my Starbucks addiction & for that I thank you! You can see my full disclosure policy here.
CYBER MONDAY CODE 25% OFF: CM2021 (valid 11/30-12/1)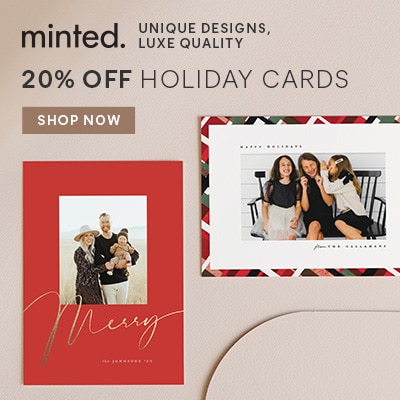 PHOTO GIFTS
In addition to the Christmas cards, I also ordered a photo gift this year. A framed print with the kids photos was in order for Dad.
It's an easy way to give a thoughtful gift that can hang in his office all year round. It includes 9 photos from this past year of both kids doing the things we love! I can't wait for this gift to come in. He is going to be so happy to have photos of the kids for his office.