All About Dad FREE Printables For Father's Day
Download one of these All About Dad printables for Father's Day! Dad will love reading what the kids have to say about how special he is.
Father's Day is right around the corner and what better way to celebrate than to show dad how and why we love him.
I've created a few printables for you to choose from that work for a variety of age kids to color/fill out. My favorite new addition is the Hoodie printable, which older kids can enjoy drawing and coloring each section of a hoodie to make a complete piece of art about dad.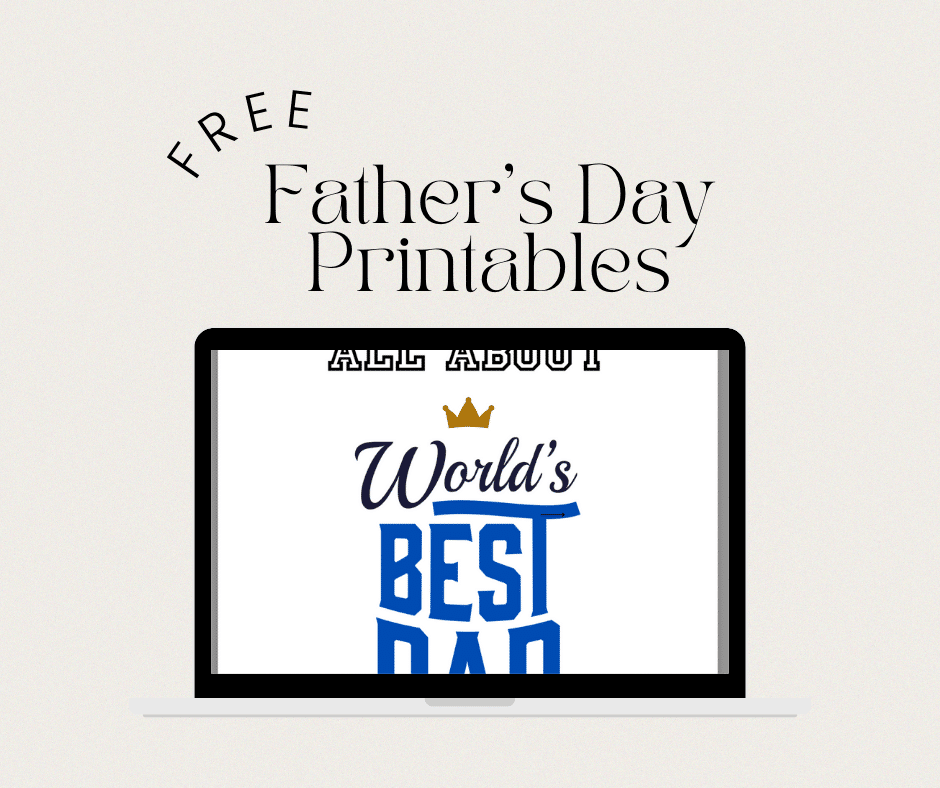 All about dad preschool printable
The classic "All About Dad" printable that your little one can fill out with your help. The answers are always funny because kids perception of dad is so different than ours.
All About Dad Hoodie
A new type of dad artwork- the All About Dad Hoodie printable coloring page. This Father's Day craft is unique in that older kids will be more likely to relate to the theme than with other printables. The hoodie is relevant to middle schoolers and teens.
Page one will suggest categories to color/draw about in that section and page 2 is the blank printable page to color in on their own.
For an even bigger gift, have this printed at Walgreens or Costco in a large size on matte paper (not photo paper) that can be colored in and framed.
Dad will surely appreciate a teen taking time out of their life to make something special and unique.
All About Dad Printable
A Book All About Dad
Another classic all about dad craft is the booklet. This printable booklet can be colored and filled in, then stapled and gifted to dad for Father's Day.
I hope you enjoy these Father's Day printable crafts/gifts as much as we do! I am so excited to gift the hoodie printable this year!
DIRECTIONS TO PRINT
Each of these printables are in a PDF for. Click the download button to download the PDF, open and print, or click the text to open the PDF in a new window & print.