MAD ABOUT PLAID: AMAZON HOLIDAY HOME DECOR guide
Get Christmas ready with the best plaid holiday decor items available from Amazon. From blankets to pillows and velvet curtains, every room will be decorated to the nines.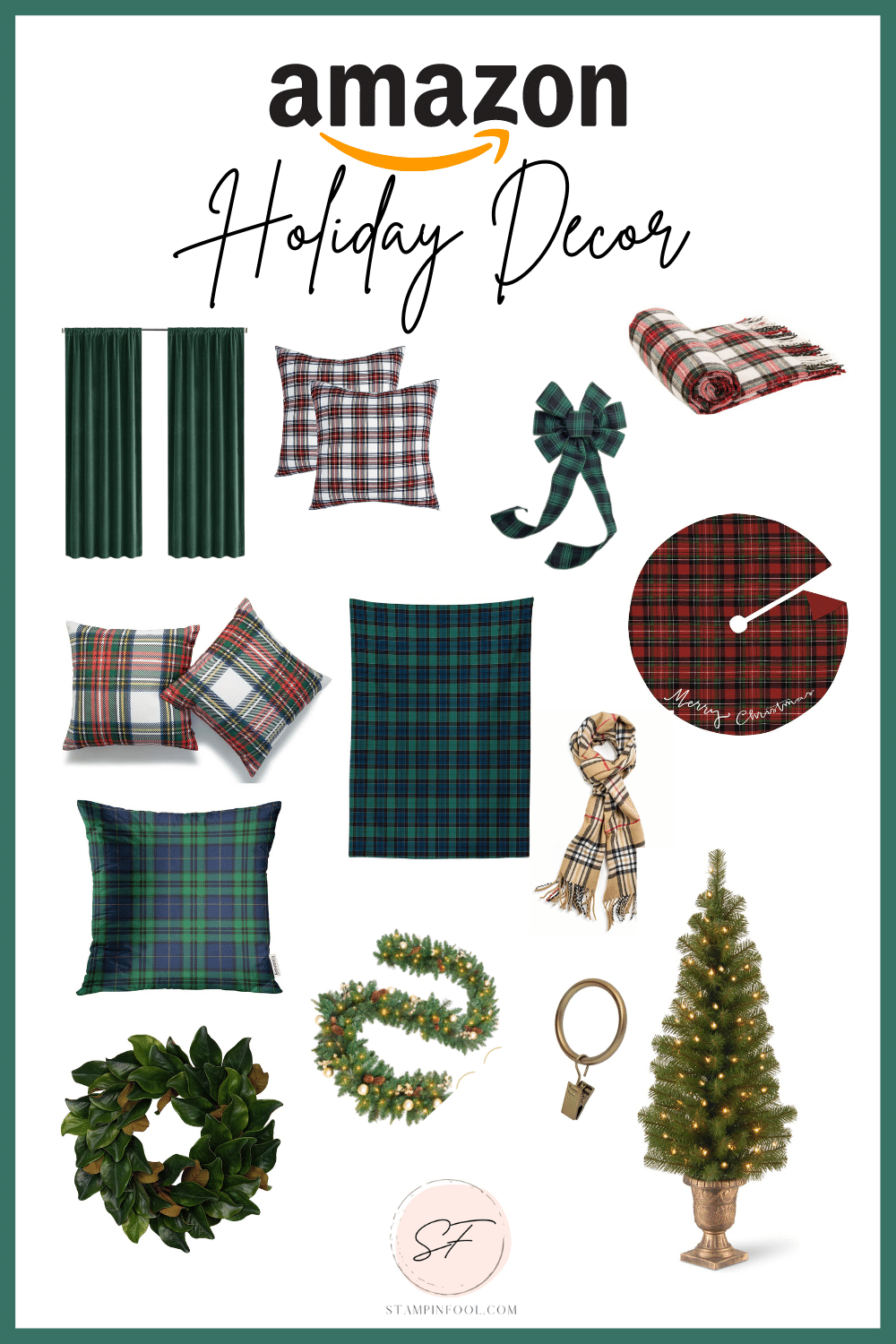 Tartan Plaid Tablecloth | Plaid 18×18″ Pillows | Throw Blanket | White Plaid Pillows | Tree Skirt | Green Bow | Tan Plaid Scarf | Green Plaid Pillow | Green Velvet Curtains | Curtain Rings | Garland | Porch Potted Tree | Magnolia Wreath
It's that special season again when families come together over food, friends, and gifts – from trees decorated to garlands hanging around each entrance way!
Whether you need pillows made out of plaid fabric or new green velvet curtains to coordinate with your holiday decor, red + green, we I've sourced the best plaid decor available from Amazon.