mosaic backsplash tile Alternatives
Are you looking for something instead of mosaic pencil tile backsplash in your kitchen, but are not sure where to start?
Mosaic tile has been a popular option in the past, but we can do better. Look no further – we've got you covered!
In this blog post we will explore some inspiring ideas for how to create the perfect custom kitchen aesthetic using alternative tiles instead of classic mosaic styles. Keep reading to learn more about these innovative new materials and discover why they should be included in your next interior design project.
Skip the dated mosaic backsplash tile and go for one of these gorgeous tile backsplash alternatives.
We actually love backsplash tile- even mosaic style tiles. But we want to avoid the skinny, long pencil type tile because it will date your kitchen fast.
It also typically has a lot of color variation, which can cause a busy look instead of an elevated, classic aesthetic.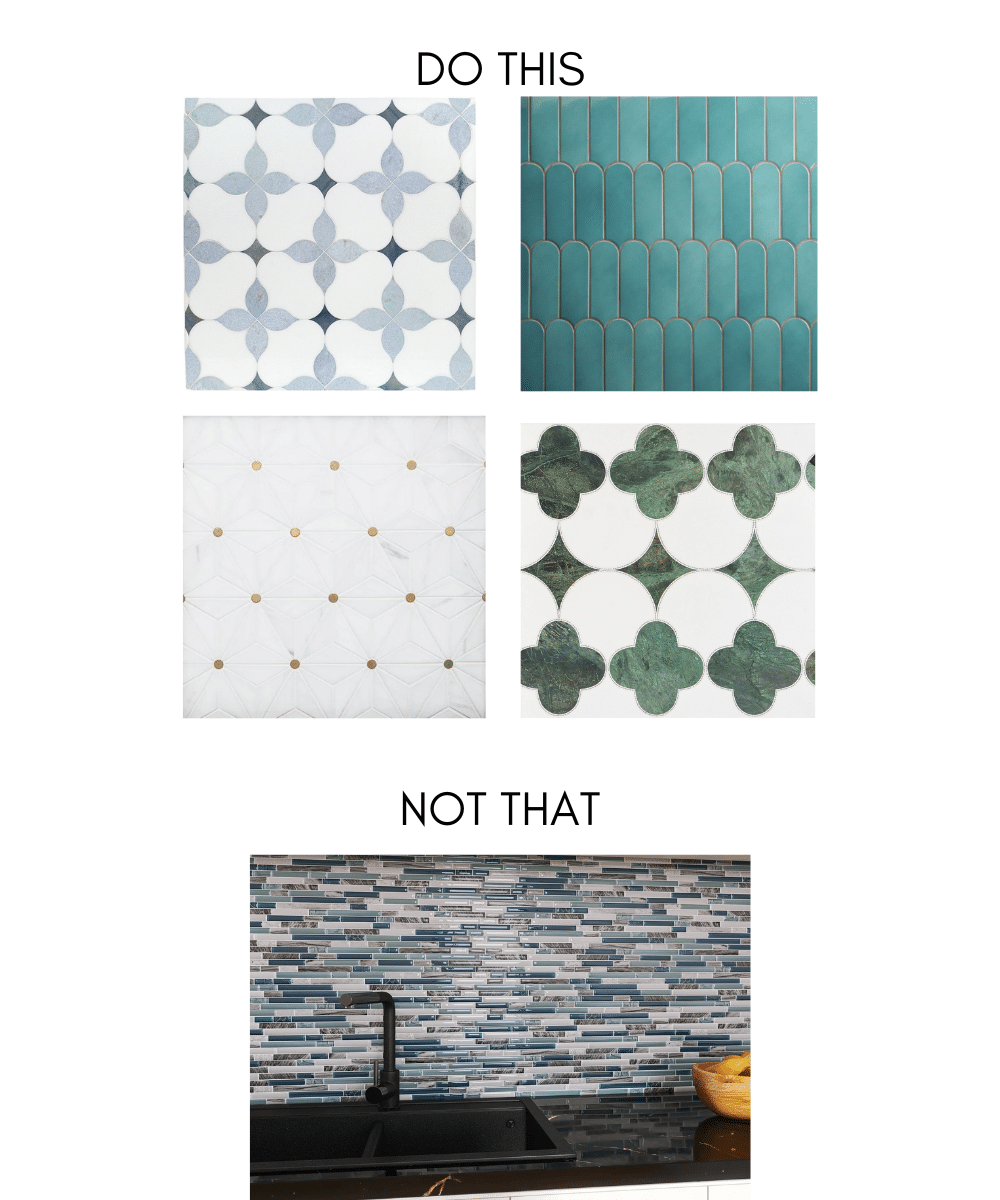 is mosaic backsplash out of style?
Yes, skinny pencil tile and busy multi-colored glass mosaic tile is out of style. This trend is over because it is busy and tends to detract from gorgeous countertops, lighting or a show stopping custom range hood.
Back splash Tile to AVOID
I want you to get the most out of your money by avoiding expensive mistakes in your kitchen. The backsplash requires installation by a professional, so you don't want to make a mistake here.
Glass mosaic tile
pencil tile ( not to be confused with pencil trim)
busy countertop + mosaic
granite + pencil tile
busy patterned tile
high contrast grout
We tend to avoid glass tiles because you can see the grout through the back and they often look builder grade, inexpensive and dated.
Pencil tile, which is long, skinny tile that was used so much in backsplashes of the past is WAAAAAY to busy with color and shiny glass, especially against busy granite or a busy countertop in general.
I'll touch on high contrast grout, that we tend to choose a color closer to the tile so that the tile and counter can shine and not the negative space in between. Go for a softer look with a similar grout color.
What to use instead of Mosaic backsplash tile
Subway tile, white or in a solid color
3×12 long tiles
tile rotated and lined up in a stacked layout
marble mosaic tile
a saturated color tile
handmade tile
full slab backsplash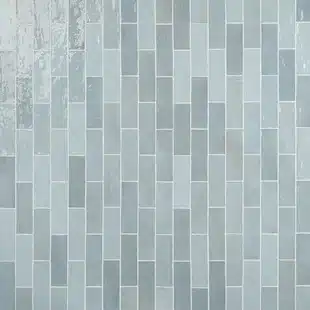 Below are links to some of my favorite backsplash tile options in these categories. They range from Floor and Decor to Tilebar, so there are a many price points.
Kitchen Backsplash Planner Printable
I have one last bonus for you! A kitchen backsplash planning worksheet that you can use to make sure you don't miss any important details when selecting your backsplash or stone slab.