DOOR KNOCKERS YOU NEED FOR YOUR FRONT DOOR RIGHT NOW (2021)
These are the best of the best door knockers for your house- unique like dogs, squirrels, horses or bees. Look no further.
It's no surprise that installing a door knocker on your front door is a great way to add a touch of your personal style to your home. It's the first thing guests see when they arrive at your door, right before entering.
Because your guests have to physically lift up the door knocker to signal that they've arrived, it provides an experience of touch, sound and sight. It's an immersive experience if you will.
And your door knocker can be representative of you and your personality. This is a great place to go wild with your decor.
In fact, I just bought a brand new peacock knocker from Anthropologie and it is amazing. It's a heavy substantial piece that feels amazing to lift and bang against the door. I'm blown away by what a fun experience it is for my guests.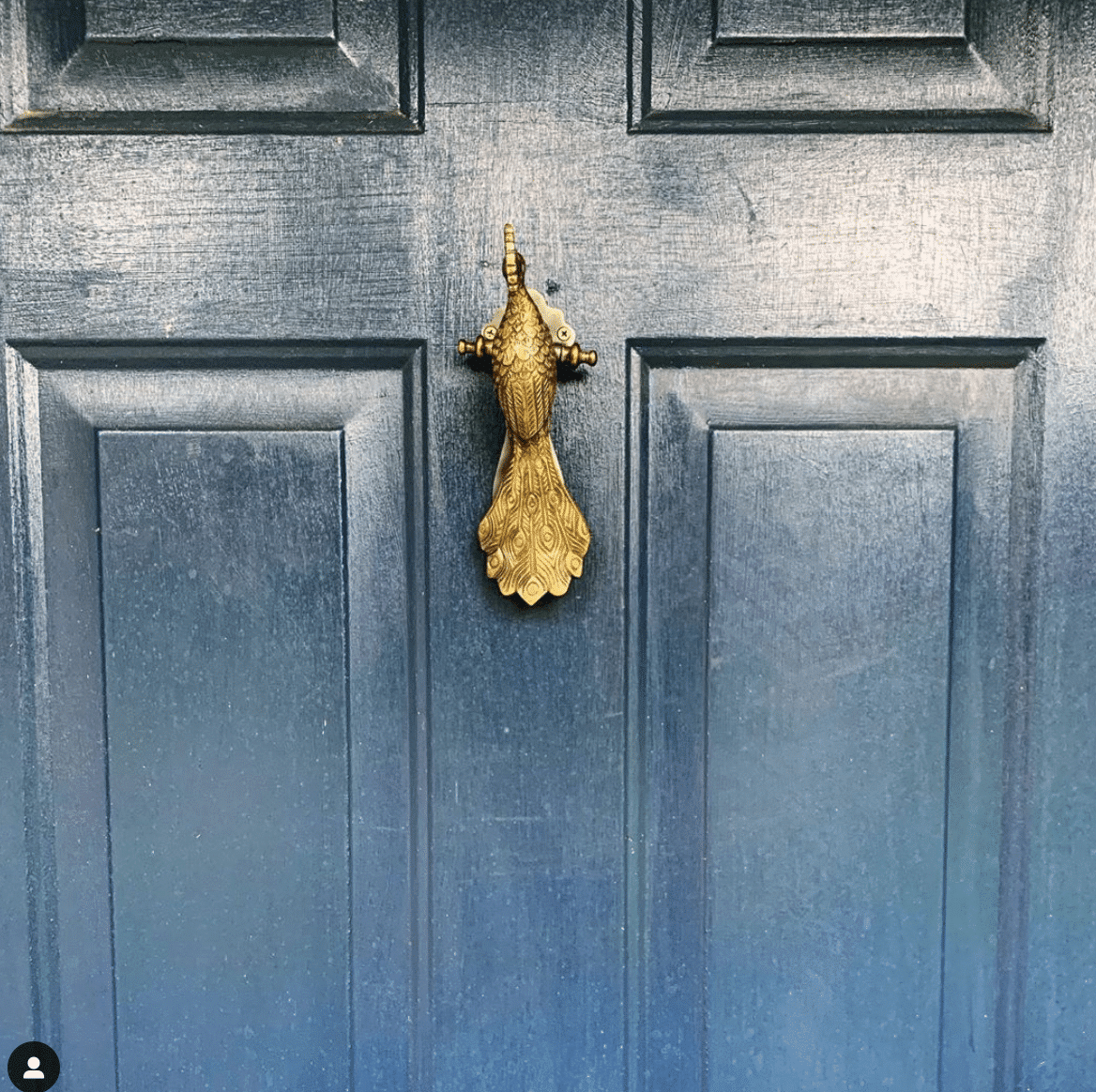 Sometimes we are reserved with big, expensive furniture purchases that seem like forever choices, but in contrast, a new door knocker can be an inexpensive way to pull out all the stops.
So whether you are traditionalist, like a federal knocker or a little bit crazy, like a fox door knocker, you won't be left empty handed. I've rounded up some of the best door knockers for your front door in 2020 and shared them here (affiliate links).
WHERE TO BUY FRONT DOOR KNOCKERS
This post may contain affiliate links- meaning when you purchase through the link and I receive a small commission. It feeds my Starbucks addiction & for that I thank you! You can see my full disclosure policy here.
My favorite places to source unique door knockers are: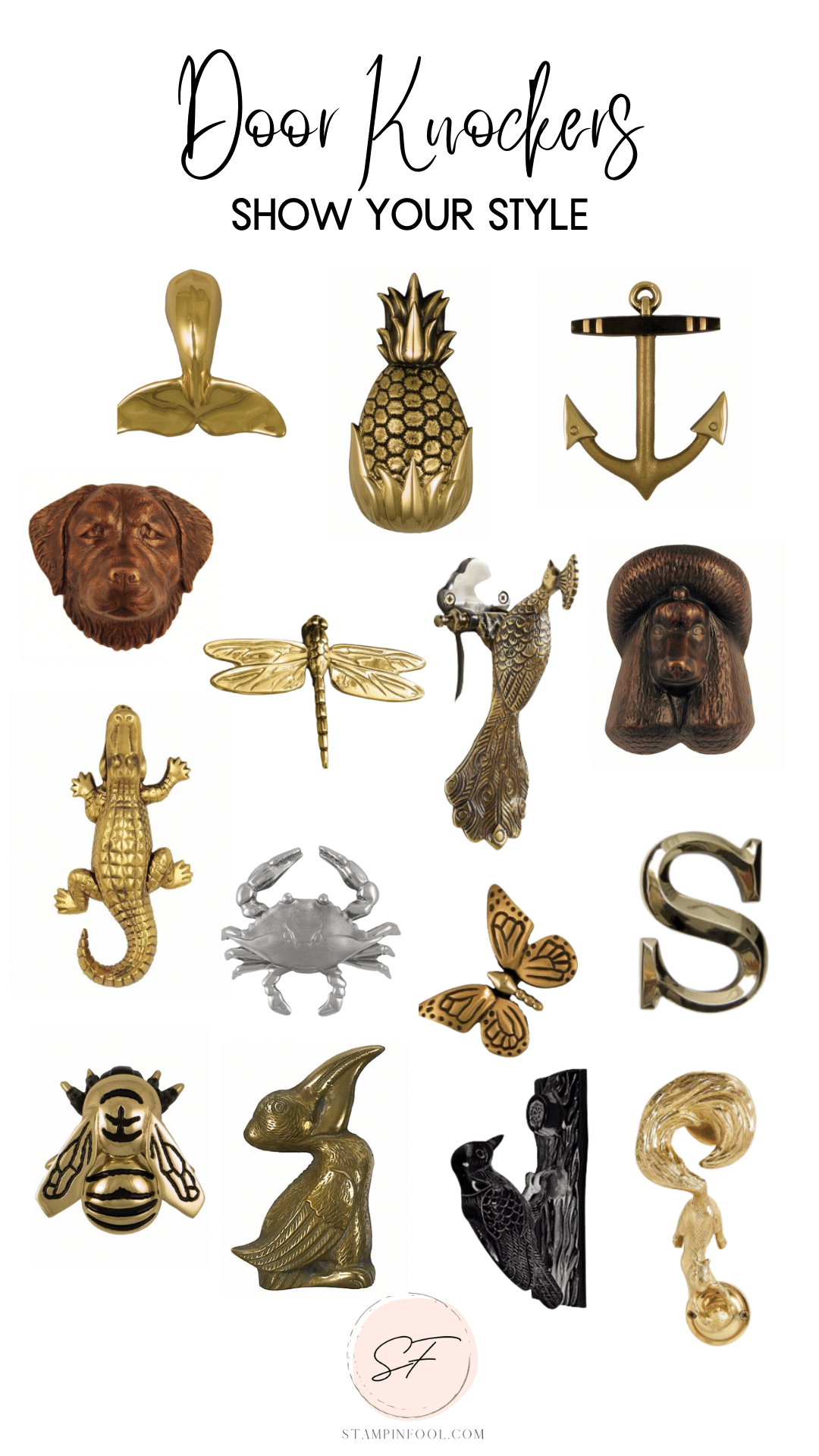 How High Should You Install the Door Knocker?
Once you've selected the perfect front door knocker, you'll need to install it. It should be at about eye level, which is approximately 65″ from ground level (where you are standing).
But there is a caveat to that. It will also depend on the style of the door. The goal is for it to be centered and symmetrical, so if your door has panels this may affect placement.
While you want the placement to be around eye level, if that position is close (within 1″-2″) to the middle of a panel, line the top of the knocker up with the top of the panel for symmetry.
HOW TO INSTALL A DOOR KNOCKER
This short Youtube video is a great step by step guide to install a door knocker on your front door. It is thorough and easy to follow!
BEST DOOR KNOCKERS
Now that you know where and how to install a door knocker, let's go shopping. Grab a cup of coffee and browse these fun brass front door additions.
Once you're done, comment below with your favorite. The one with the most comments wins!