Create a Stunning Table with Blue and White Decor
Setting the perfect table can be an intimidating task. There are so many details to consider, such as color scheme, texture, and overall design.
But don't worry, choosing a decor theme doesn't have to be stressful. Blue and white is the perfect color combination for any occasion! This timeless palette is versatile enough for a casual lunch or an elegant dinner party.
Here are some tips on how to create a beautiful blue and white table setting that will wow your guests.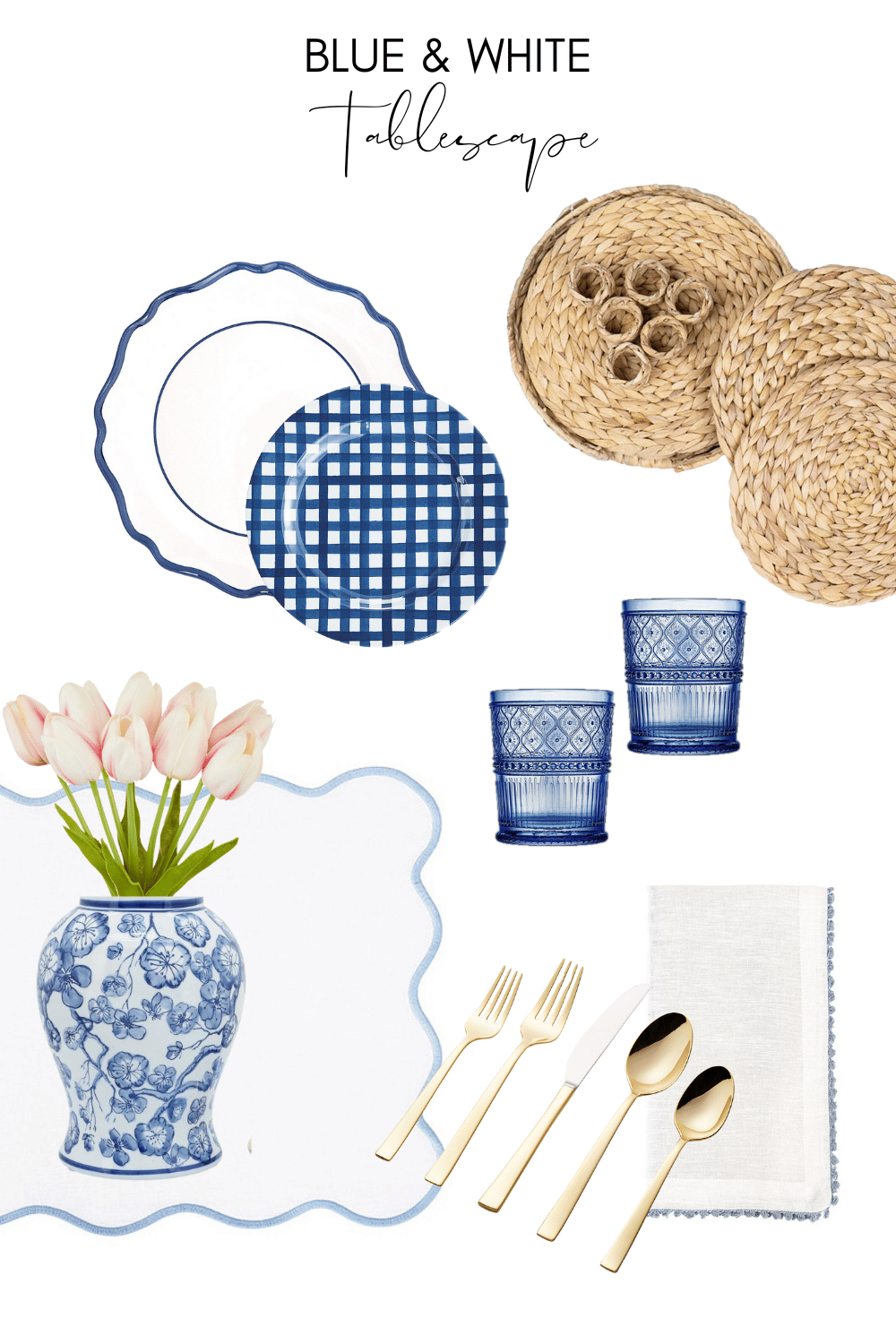 Tableware
When it comes to creating the perfect table setting, start with the basic layers. Lets go over the layers that we will use in each tablescape:
Tablecloth
Placemat
Dinner plate
Salad plate
Napkin
Silverware
Drinkware
Vase + flowers
Candles, a decor piece or small bowls of candy/nuts
Start with a tablecloth that will be the backdrop for your tablescape. Then add a woven 13″ round placemat to each setting.
Use white dishes as your base, that have a blue accent like these scalloped blue rimmed melamine plates. Layer a blue gingham salad plate on top (6″).
Next, choose your napkins and napkin rings. I love the blue scallop detailing on these Ballard Designs scalloped cotton napkins.
To make things extra special, you can add in some colorful glassware for drinks. The trick is to pick pieces that all coordinate but don't necessarily match exactly.
For example, use different shades of blue or mix textures like matte china and glossy stoneware.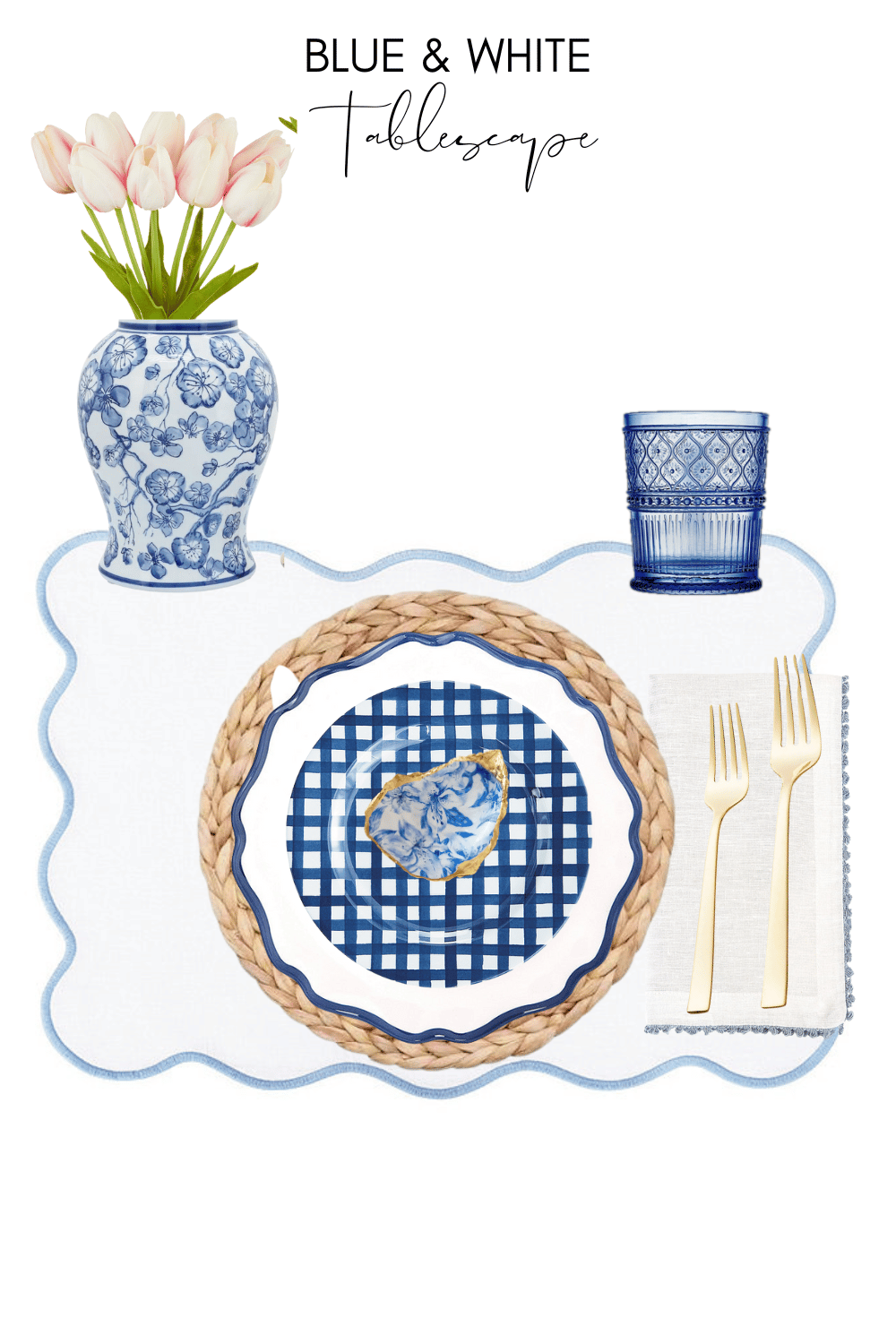 Centerpieces
Your centerpieces should complement your blue and white theme. If you're going for something more traditional, opt for crystal candlesticks surrounded by clusters of hydrangeas in a white vase.
For a new traditional look, grab a blue and white chinoiserie ginger jar vase and add white or light pink tulips to the vase. Layer in peonies for a fuller look.
Accents
Finally, don't forget about adding those little decorative touches! Place cards can really make your table feel extra special; print out simple ones using card stock and write each guest's name in a scripty font.
Get the blue and white tablescape look:
Small dishes filled with candy or almonds/cashews are another great way to welcome guests – fill them up with colorful treats like chocolate or m&m's! Adding these small details will take your table from good to great!
This post contains affiliate links- meaning when you purchase through the link and I receive a small commission. It feeds my Starbucks addiction & for that I thank you! You can see my full disclosure policy here.
Conclusion
With just a few simple steps you can create an inviting atmosphere that is sure to impress any guest who walks through the door! Blue and white is such a classic color combination that it works no matter what occasion you're celebrating – from a cozy family dinner at home to an extravagant wedding reception – its timeless elegance never fails to impress! So get creative and have fun setting up the perfect table today!