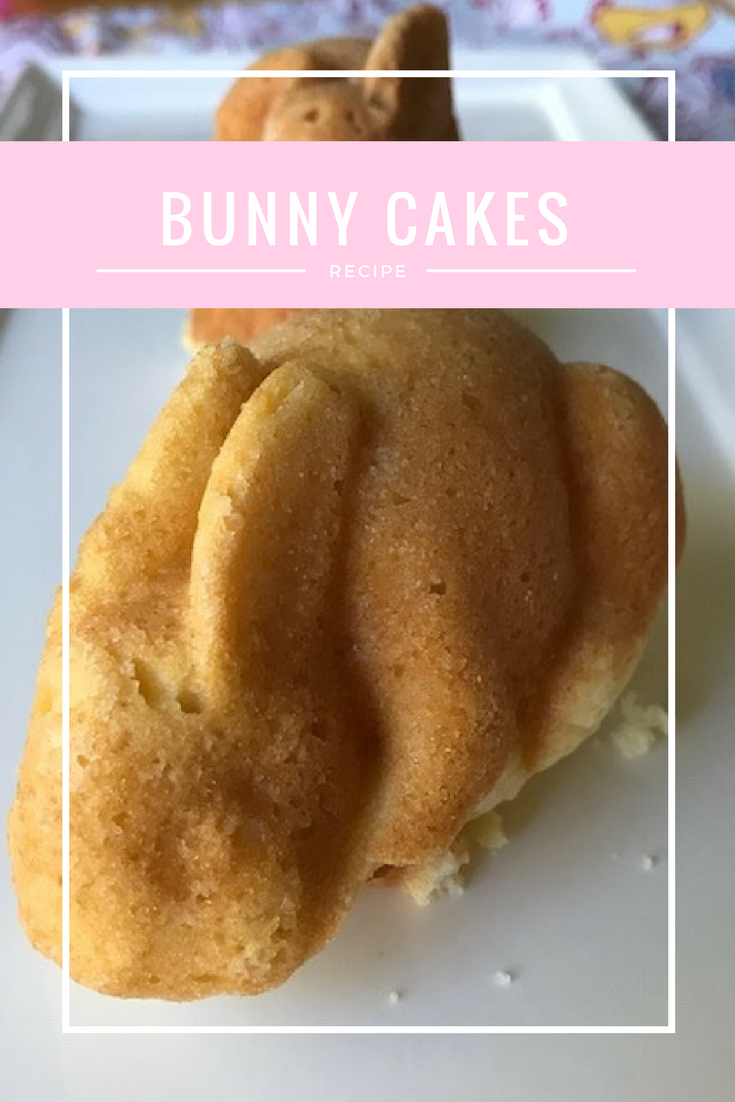 Hoppy Hoppy Monday!
I have the best recipe to share today! It is adapted from a mini bundt cake recipe paired with my Nordic Ware Mini Bunny Cake pan. The almond extract gives these little cakes extra depth of flavor.
Makes six mini cakes in three adorable bunny shapes.
Durable cast-aluminum ensures even baking and crisp browning.
A premium nonstick finish guarantees your cakes will come out of the pan perfect.
Made in the USA by Nordic Ware, a family-owned company famous for its fine bakeware since 1946.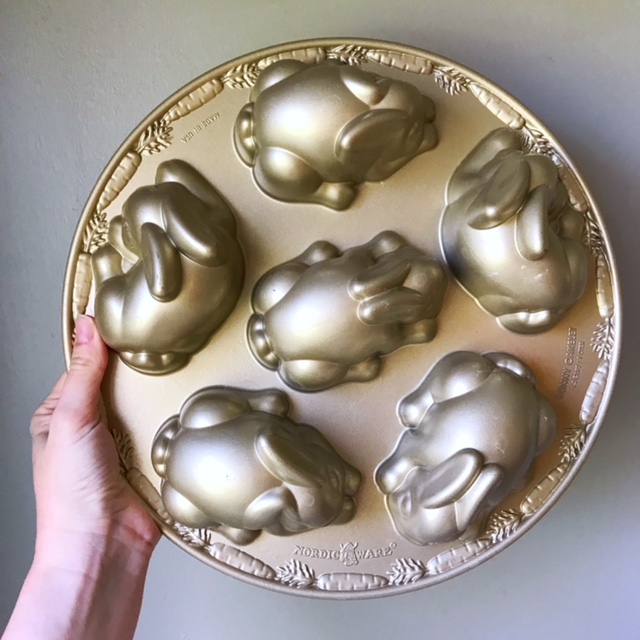 Mini Bunny Cakes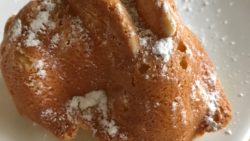 Sweet little bunny cakes are both cute and delectable.
1 cup granulated sugar
1 stick unsalted butter, softened
1.5 cups flour
1/2 cup milk
1 tsp baking powder
1 tsp pure almond extract
1/2 tsp pure vanilla extract
1/4 tsp pink himalayan salt
2 eggs
2 tbsp unsweetened cocoa powder (optional)
Preheat Oven to 350 degrees

Spray pan with baking spray making sure to cover the bunny details well.

Lightly coat with a dash of extra flour.

In mixer, cream sugar and butter on low until combined. Increase to medium and beat until fluffy.

Add flour, milk, baking powder, salt, eggs and extract and mix. Do not overmix batter.

Pour evenly into pans. It will fill 1/2 to 3/4 of the way. Do not fill to the top.

Bake for 25-30 minutes until toothpick comes out clean.

Allow to cool for 10 minutes before turning out onto a cooling rack.

Serve warm with fresh strawberries and a powdered sugar dusting.
I love how the outside gets a nice golden crunch while the inside retains the perfect warm center and not dried out. The perfect pound cake!