FREE CHRISTMAS GIFT PLANNING WORKSHEET PRINTABLE (2021)
Download our free Christmas gift planning worksheet printable to keep your presents organized and ready to wrap this busy holiday season.
Do you have a hard time keeping track of what gifts you bought for friends and family? If you are like me, often times you are running around the weeks before Christmas trying to find the perfect gift and cannot remember what you bought for who.
If so, then this gift planner worksheet is perfect for you! It's a free printable Christmas Gift Planner Worksheet download that will make it easy to keep track of who you got gifts for and how much you've spent.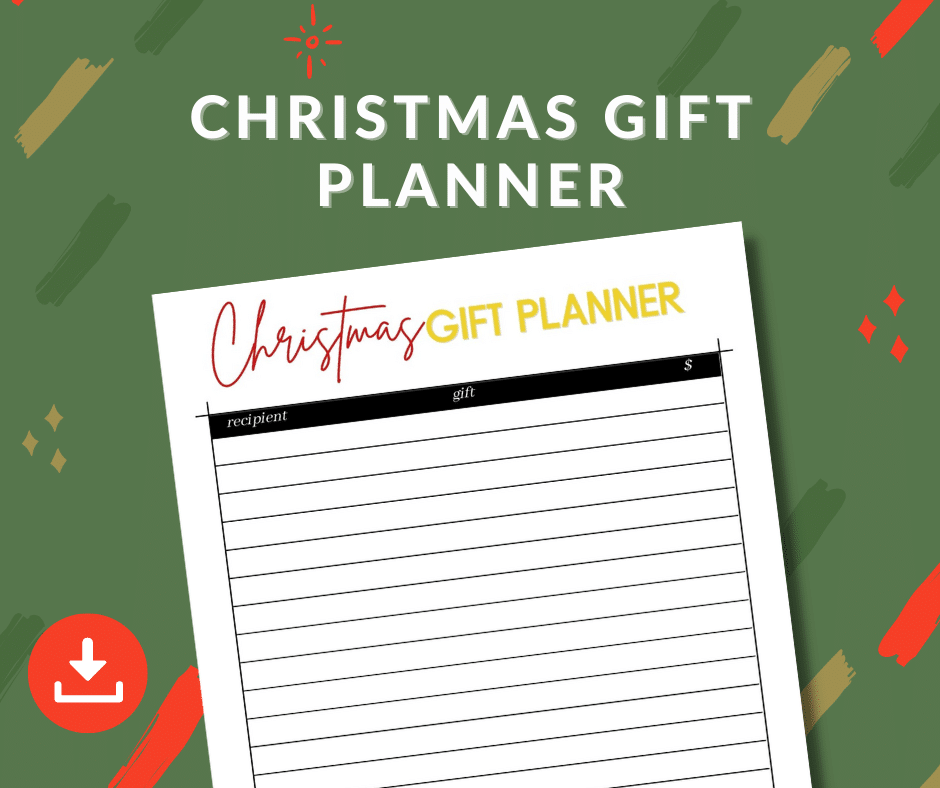 You can even use the planner year after year (just reprint) to avoid forgetting anyone in your life. Plus, with our handy tips on how to save money when shopping for presents, we know that making sure everyone gets something they love won't break the bank either.
The best part about this gift planner worksheet is that it doesn't take up much space at all! All you need is an 8 ½ x 11 sheet of paper a pen to jot down everything: name of recipient, gift and price.
Bring it along shopping in your purse – no more stress over forgetting someone important during the holidays ever again! We promise.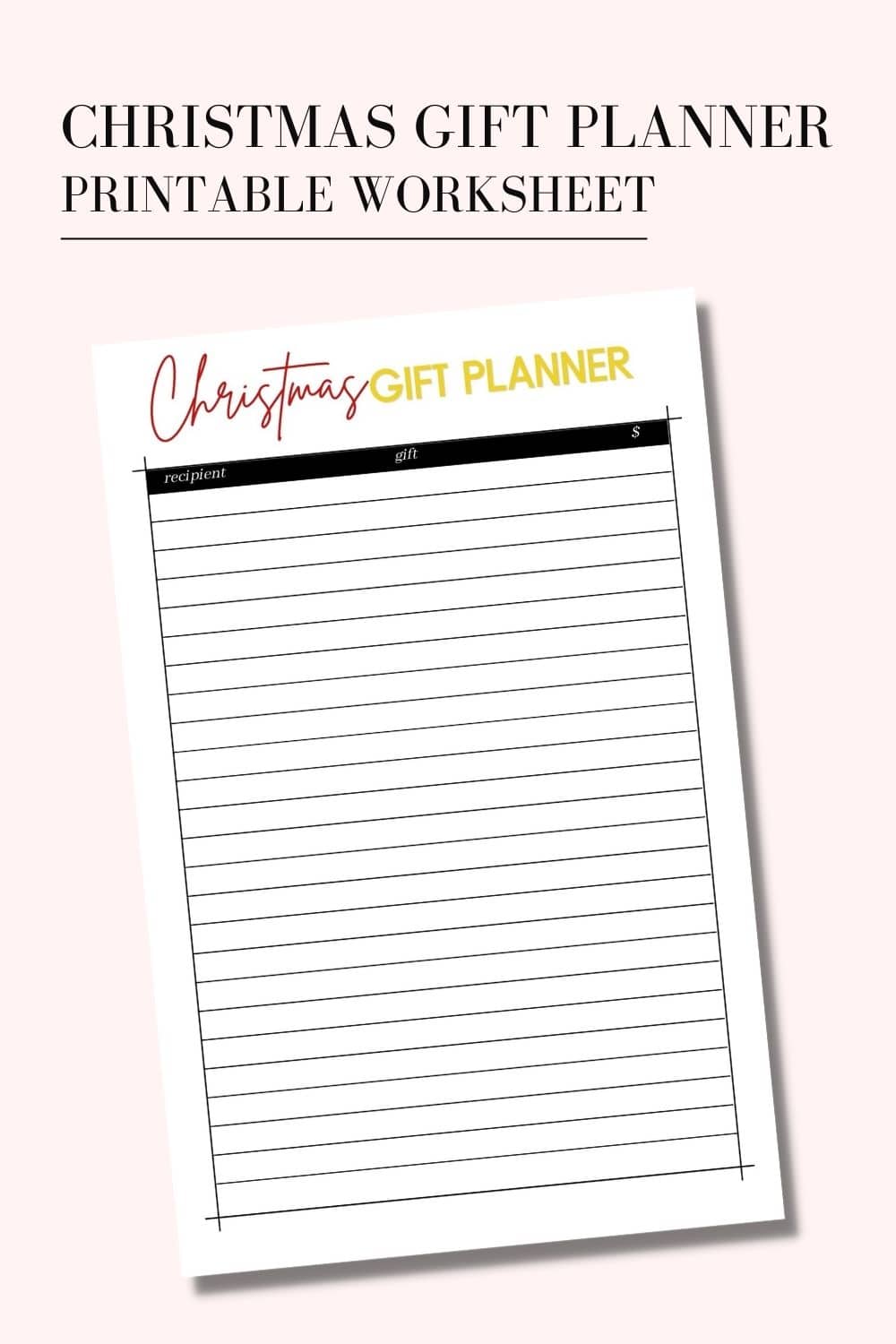 Holiday gift planner
When it's time to shop for Christmas gifts, I handle most of the gift giving in our family. Here are my tips for using the christmas gift planner printable.
Agree a the list of recipients
Set a budget for each person
Then use an overall budget to adjust your individual amounts accordingly
Jot down the names of everyone you will be shopping for
Add the list to your purse or bag
As you are shopping jot down the gift and approx price
Wrap & label gifts and enjoy a less stressful holiday season!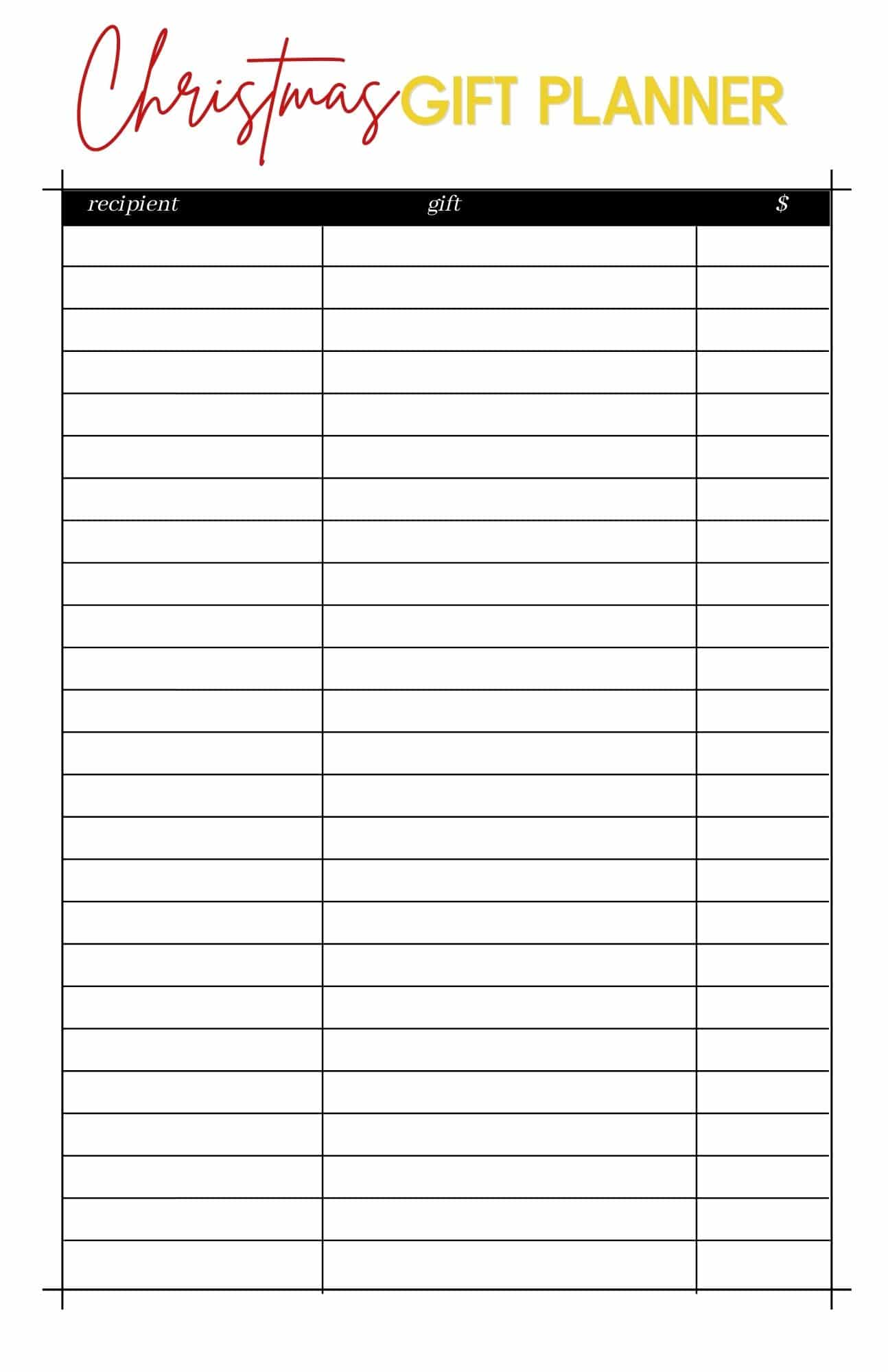 Black Friday & Cyber Monday Shopping Lists
For Black Friday and Cyber Monday shopping, I like to fill out the list with both the recipient and what item am looking to find prior to shopping. While I would normally fill in the gift portion while shopping, I find sticking to a list saves money.
And when deals are deeply discounted on Black Friday & Cyber Monday it's even easier to save because I'm working off of a list and not impulse buying.
FREE christmas gift planning worksheet PRINTABLE 2021
You can download this FREE Christmas Gift Planning Worksheet Printable below. And as a reminder, head over to the Holiday Shop tab of the blog to see our favorites this year.
Happy Shopping!