How Much Does it Cost to Furnish Your Home? Full Cost Breakdown Room By Room (2022 edition)
How Much Does it Cost to Furnish Your Home in 2022 through a designer? See this budget breakdown to answer all of your money questions for each room of the house- even the patio.
How much does it cost to furnish a home or room is by far the most common question I get asked by potential clients and even blog followers. It's a valid question- you want to know how much you need to save to what you will plan on spending when working with a designer.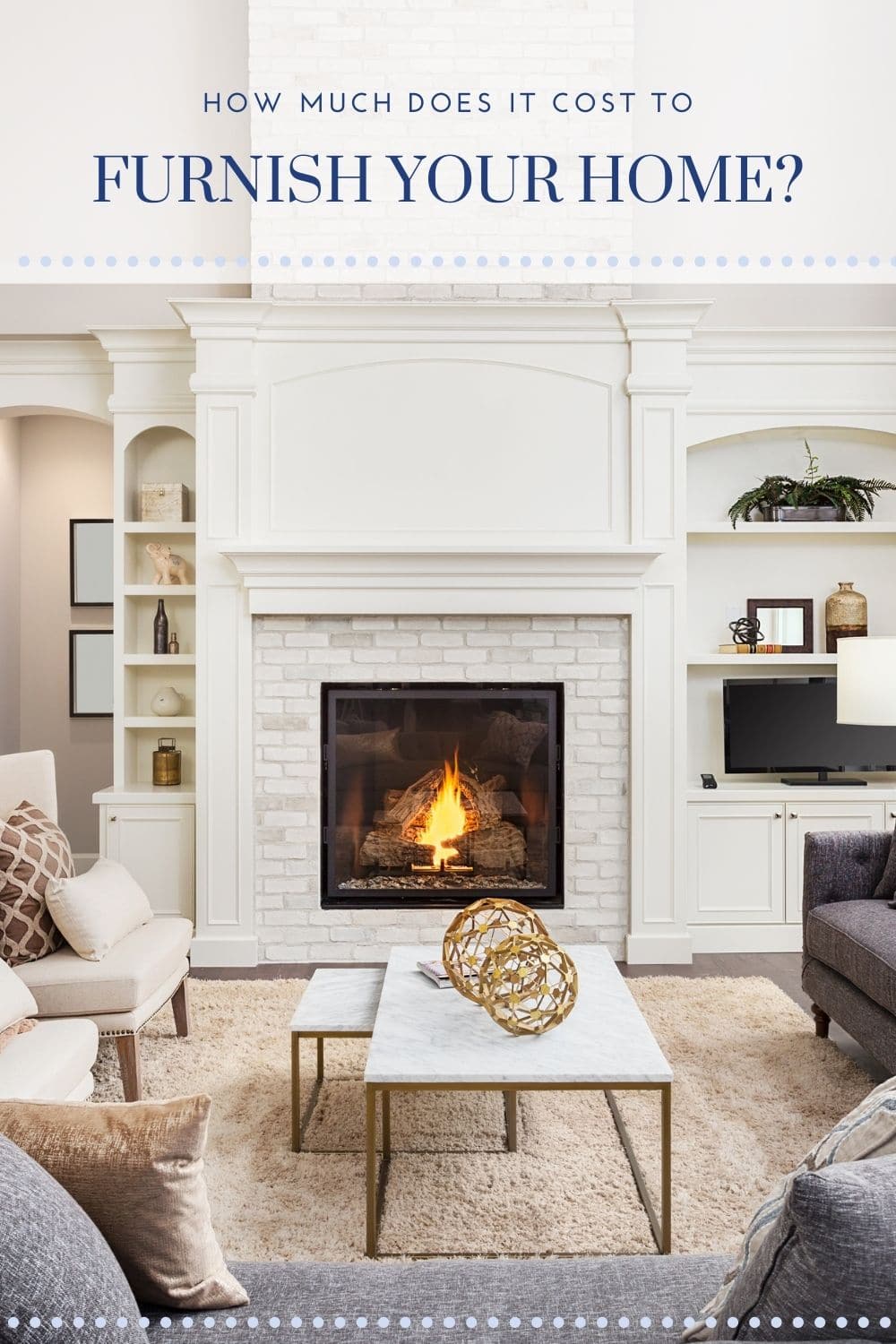 WAYS TO FURNISH AN ENTIRE HOUSE
There are a few ways to go about it when buying furniture for your new home or updating tired furniture.
You can work with a retail store and their in house designers, but know that all the suggestions will come from that one store.
Secondly, you can do it yourself. Measure, create the design plan, find the furniture and purchase it all yourself. This means of decorating allows you to buy things at your own pace and price. It is the most cost effective way to furnish your home.
Lastly, you can hire a designer to either E-design the space for you, or manage the entire project for you. In this post, we will be focusing on the cost to furnish a home with a moderate budget through a designer.
Before you get sticker shock, because designers can work with manufacturers to purchase your custom furniture, the price is typically similar to a retail store such as Pottery Barn, Crate and Barrel or Arhaus.
It won't be Ebay or Wayfair cheap, but you're getting quality that will last the test of time and style.
Recap of Ways to Decorate a Whole House:
At a retail store all at once
DIY as you are able
Use a designer to plan and purchase all furnishings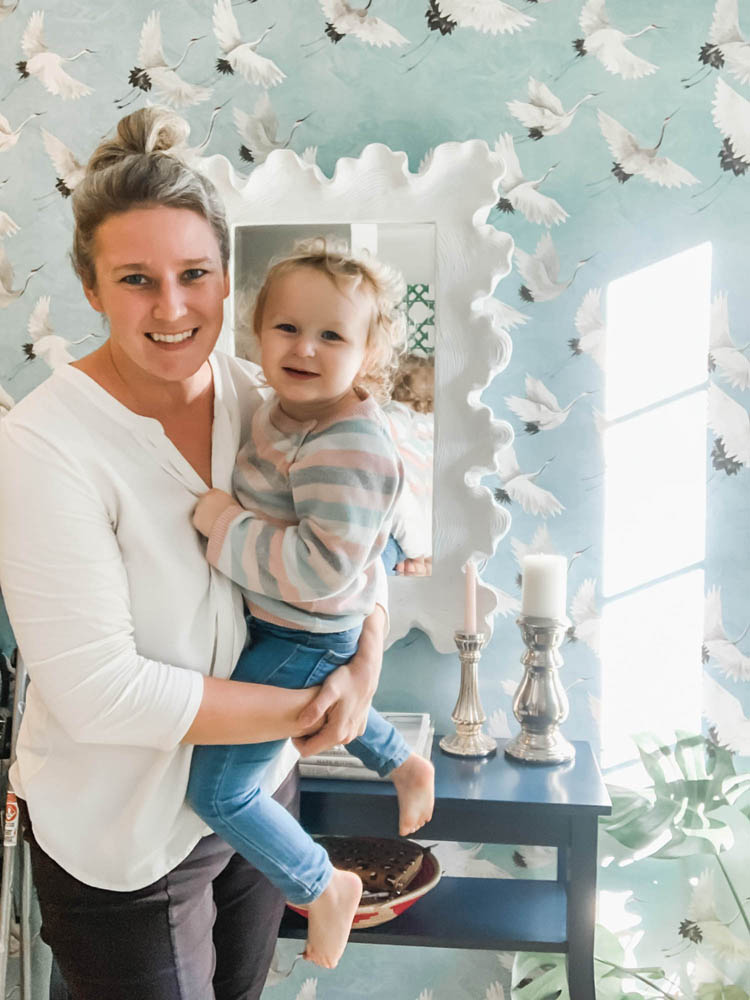 WHY PURCHASE FURNITURE THROUGH A DESIGNER?
You'll need to know that you can afford to work with a designer before hiring them. With that said, I'm going to discuss in detail the approximate cost for furnishing your home from scratch. But don't let this scare you off.
If you are thinking about working with a designer, but the numbers are not in reach, there are ways to reduce the cost and still have quality. I fully admit that working with a designer isn't for everyone or for everyone's budget, but if you are close to these budget numbers, adjustments can be make by buying consignment or vintage pieces to save in cost.
What we will cover in this post:
How are design fees charged?
What additional fees are there?
Why you purchase furniture through a designer
Approximate investment cost
Example itemized budget
HOW DESIGN FEES ARE CHARGED
As another note, these cost to furnish your home amounts won't include design fees. Typically, the design fee will be a flat fee charged up front or an hourly billable rate which will require an estimated retainer.
A flat fee rate will cover all of the services from start to finish. An hourly rate will start with a retainer to cover a portion of services while time is tracked and the rest will be billed to the client monthly as hours accrue.
ADDITIONAL FEES
In addition to design fees, you will pay for furniture, art and accessories which is either bought at retail price, or sourced by the designer at wholesale and then resold to you at cost (which is typically close to retail or less), plus shipping, tax and delivery/freight.
Often times there is a markup from wholesale to the cost you will pay the designer for the furniture. I always disclose that there is a cost built in; this cost covers the resale tax I pay and the amount it costs me to have trade accounts and source these items.
Though the cost is passed on to the client, the pieces are generally competitive with retail pricing, but at a higher quality. Lastly, the reason for charging a markup is simple: it is a business and it covers the overhead cost of running a business. It provides you, the client, quality furniture and compensates the designer for their time. Creating a markup from wholesale allows the designer to bill at an affordable rate because some of the cost is absorbed in the furnishings.
Realistically, you don't negotiate with Pottery Barn or Target over their pricing on furniture and the same model applies to the designer. We respect our clients time and money as well as our own. This allows us to provide high level service while doing what we love, designing.
TAX, SHIPPING, FREIGHT, DELIVERY
I mentioned this in the paragraphs above, but it is worth noting again that there are fees associated with the cost of the furniture itself like sales tax and delivery. These are normally added to your purchase price when buying from a big box retailer.
However, you may be surprised that their is a charge from the vendor for delivery, receiving and storing the items until installation and shipping costs associated with moving the furniture from one state to your home.
Lastly, there is often a cost associated with having movers bring everything in on installation day(s). But all of these costs will be figured into your budget prior to signing on the dotted line.
While you may not have been aware these costs existed, they can be worked into your budget, but you should expect to reduce your actual furniture by 15% to cover these additional fees when you come to a firm number for your budget.
You may be wondering why you should purchase through a designer. Why not buy it all from Pottery Barn on your own? This is certainly an option, and it's a great choice for DIY E-design!
However, if you want that HGTV, all inclusive full service design feeling, you should expect to have all of your furnishings and accessories picked and purchased through the designer. Here's why you should by though a designer:
ONE OF A KIND STYLE
Designers have access to one of a kind vendors. If you are looking for that signature style the designer likely uses sources that are not available to the general public. Which is a good thing, because you want a space that's yours, not your entire neighborhoods. So stick with the design plan and let the designer work their one of a kind magic in your space!
AMAZING QUALITY
Another added benefit to using a designer for furnishings is the increased quality at the same price point. I have access to vendors that create amazing, solid furniture and fixtures at price points comparable to Pottery Barn, but far better made. I'm not dissing PB, I love some of their things, but we're striving for longevity with the larger purchases.
SAVES TIME
If you want that full service experience you can expect the designer to plan, order, track, handle shipping and receiving, hold the items and inspect them for quality. They will return any damaged items and reorder. They will coordinate delivery and moving on installation day (reveal day!).
Ordering all of your furnishings and fixtures through a designer puts these tasks on the designer so that you an enjoy the design plan, imagine what your home will soon look like, and skip the stress of ordering and tracking while you wait for that perfect big reveal moment.
PERFECTLY PLANNED & DESIGNED
Last, but certainly not least is that we want a solid design plan. The designer has taken time and experience to draw up the perfect plan for your home and your family. We want to stick to the pieces chosen for your space and style.
When we begin to deviate from those items, the design plan gets off track. Too many one off purchases and the space won't look cohesive- each piece of the puzzle affects the others.
And don't worry, if an item or two is delayed or backordered, the designer has a backup item that is just as perfect to swap out, with your approval, as part of the timely, streamlined design process.
Approximate investment cost for furnishing a home in 2022
Now that we have discussed the details of the fee structure and the benefits to hiring a designer and sticking to the design plan we can talk about furnishing budgets.
What does a furnishing budget include?
furniture
rugs
lighting (ceiling and lamps)
artwork
draperies
styling accessories
What doesn't Furniture budget include?
paint
moldings/trim work
built ins, cabinetry
contractor costs for renovations
flooring
stone work
countertops
While the furnishings portion of an interior design budget doesn't include painting and contractor bids, these items won't be sprung on you. If your design plan and budget calls for these additions, it will be worked into the plan BEFORE coming to a final cost.
But it's worth noting that a furniture budgets is different than a renovation budget in and of itself. A contractor would be brought in to discuss costs prior to signing an agreement and moving forward on work.
Much like home purchase and building costs are laid out by cost per square foot, the same can generally be applied to furnishing a room. The approximate cost per square foot to furnish a mid level custom room is $100- $150/sq ft of the desired room.
As with anything, this cost can vary by designer, style and luxury level, but a ballpark for our projects will be in this range.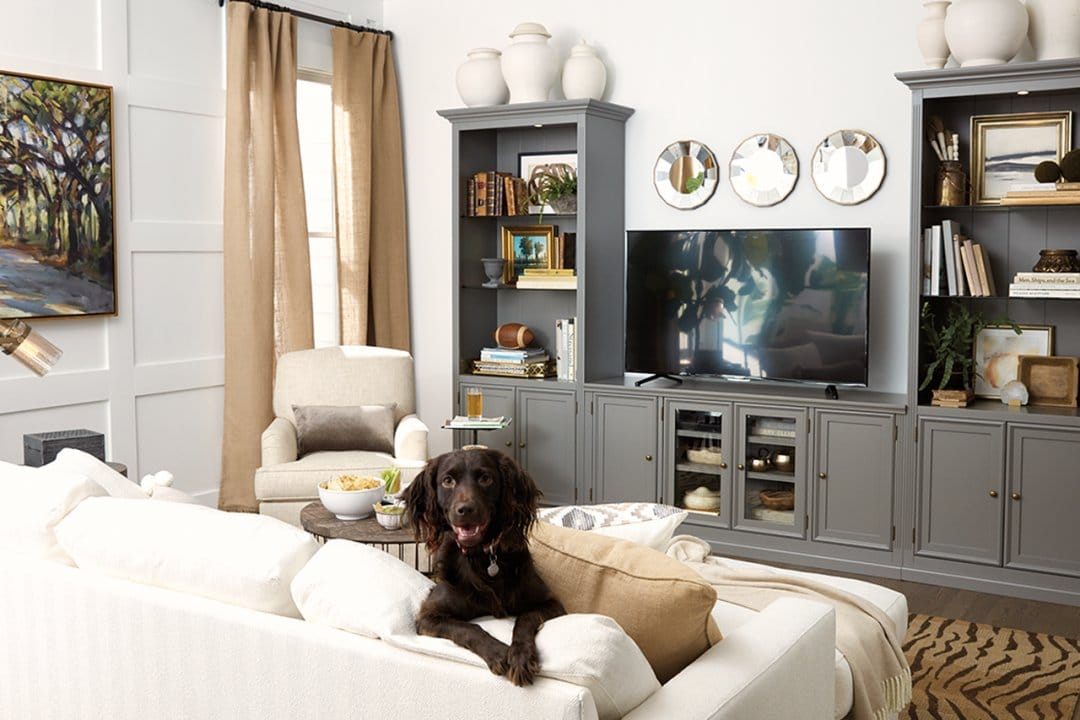 SAMPLE FURNITURE COST BUDGETS 2022
Are you ready to dive into the sample budgets for different rooms of your house? Let's break down the cost to furnish your home by room.
LIVING ROOM FURNITURE BUDGET
A typical living room or family room is 300 square feet (ex. mine is exactly 294 sq.ft), so based on the price per sq ft you can expect to pay $30,000 – $45,000 in furnishings for your living room.
2 Sofas/Sectional: $8,500
2 Swivel chairs: $3,000
Custom pillows: $1,500
Coffee table: $2,000
2 Side tables: $1,500
Lamps: $1,500
Chandelier: $1,750
Area Rug + rug pad: $3,500
Artwork: $1,500
Draperies + hardware: $2,000
2 X-Benches: $1,000
Styling Accessories: $ 3,500
Total Furnishings: $31,250
Reminder: this does not include design fees or tax, shipping, freight, delivery etc. This figure is for the furnishings only.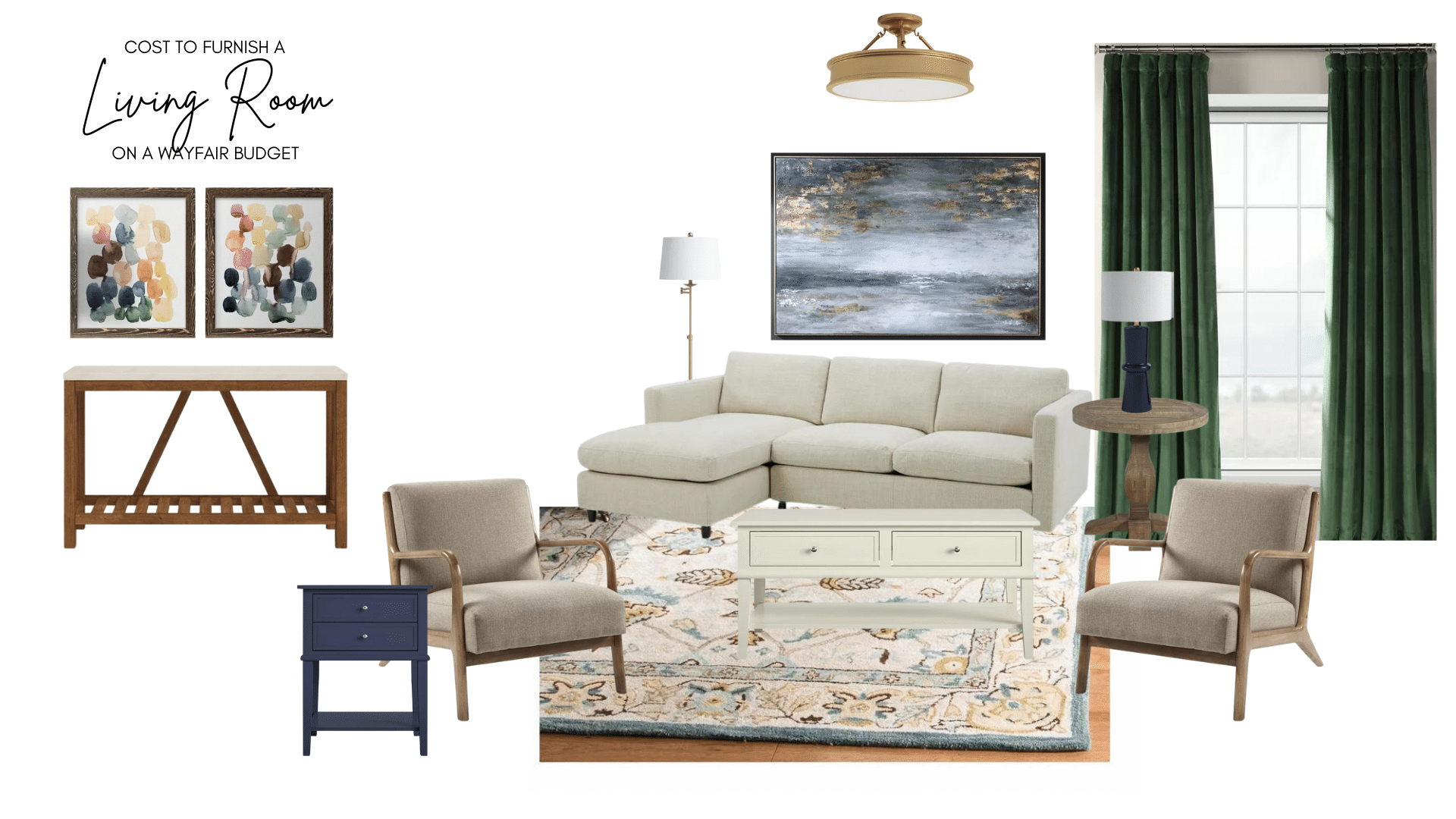 Can You Furnish A Living Room Cheaper?
Realistically, you can furnish a room cheaper by purchasing second hand items, shopping estate sales and Facebook Marketplace or using inexpensive retailers.
As always, I make a disclaimer that the quality isn't going to be great. For tables and lamps, it's usually fine to go less expensive, but sofas and chairs, the quality of the fabric, foam and how firm or well it holds up will really suffer.
With that said, I decided to give it a try- a budget living room, all sourced from Wayfair. This living room design doesn't include paint, accessories/pillows, or any styling items, but it covers the basics well. Are you ready for it?!
ADD TO CART
Here's what's in my cart:
sofa
2 chairs
side tables
console table
artwork
2 table lamps
floor lamp
9×12 rug
2 sets curtains
semi flush mount chandelier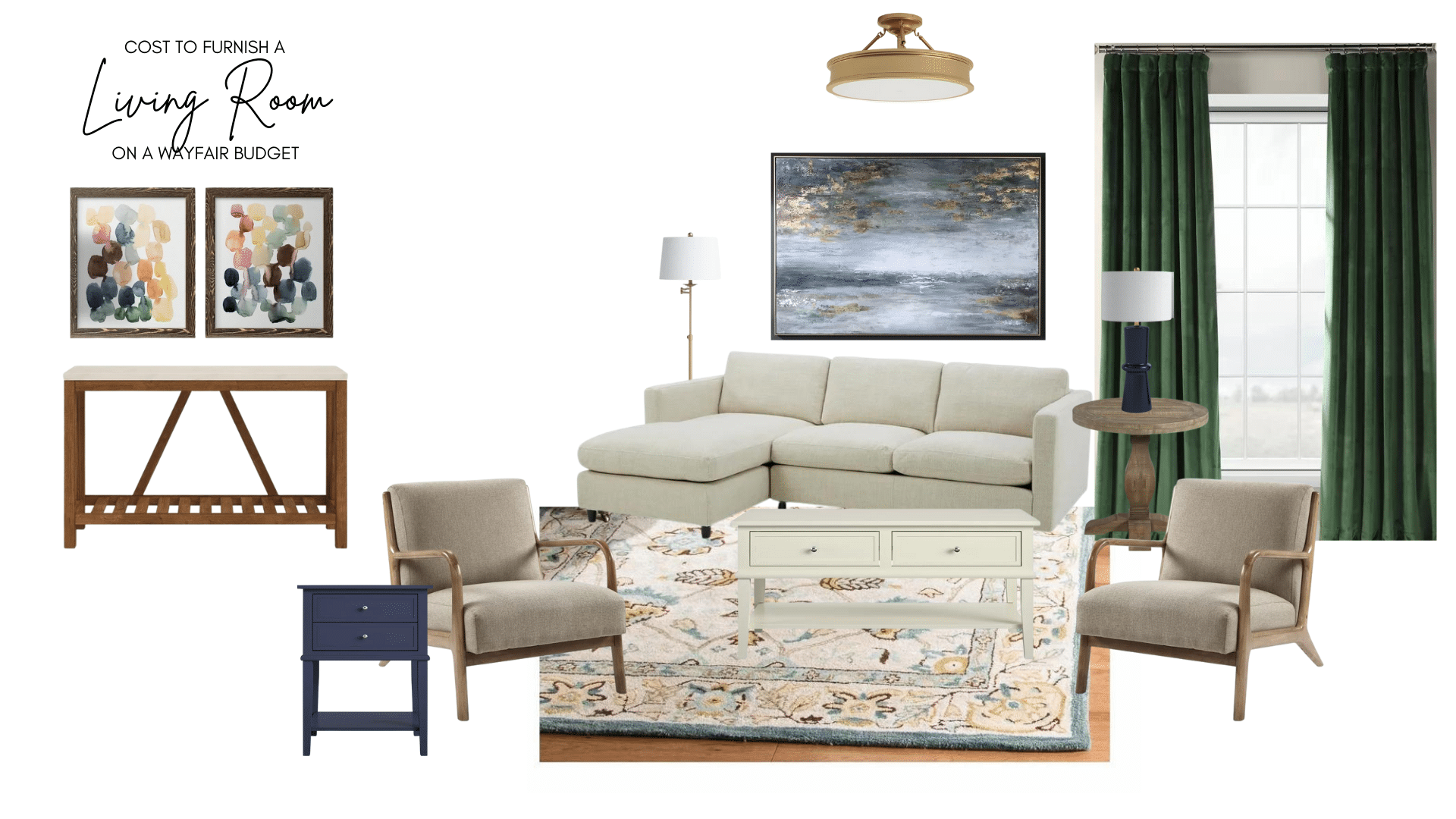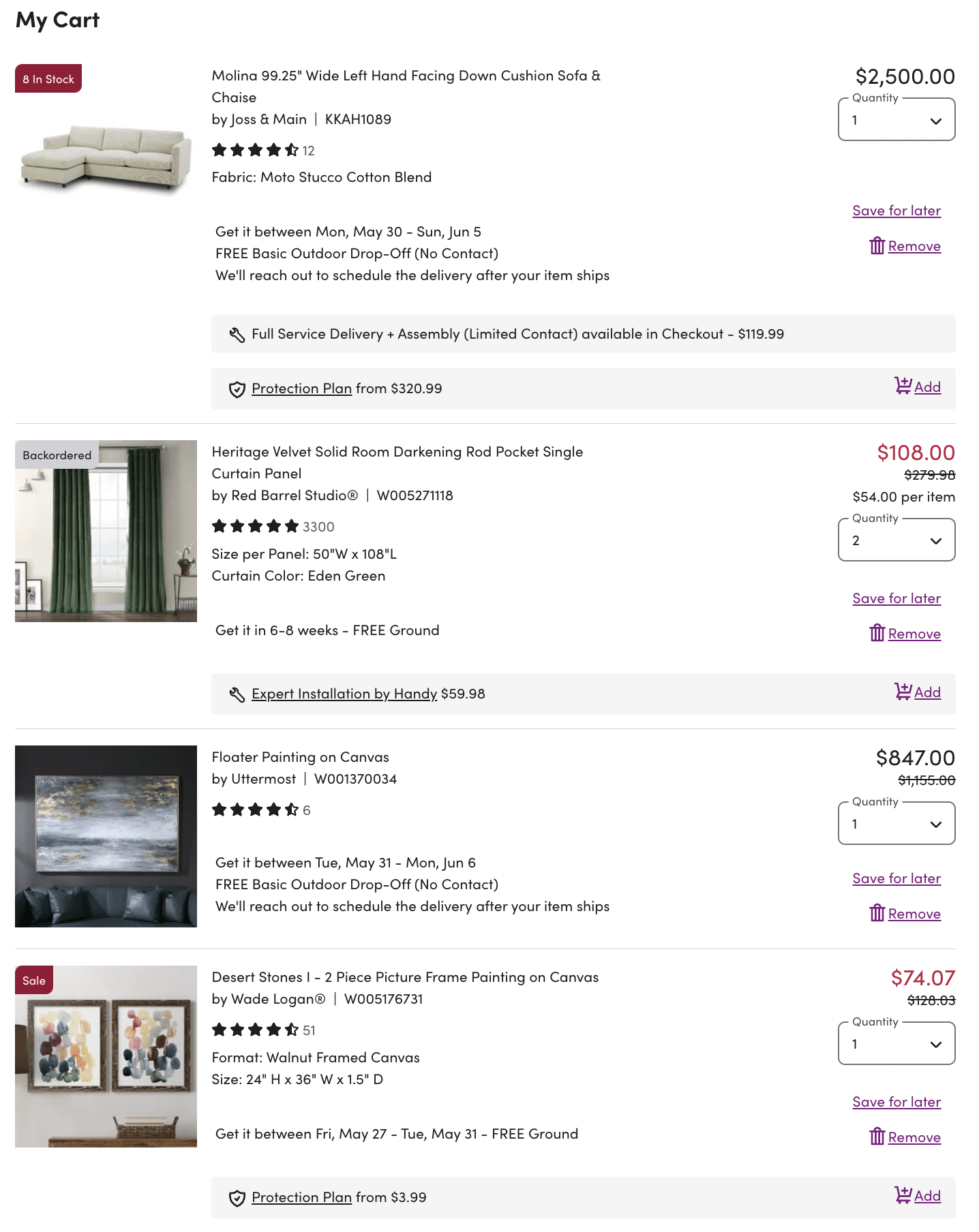 TOTAL WAYFAIR LIVING ROOM COST
As you can see, the total of all of these living room furnishings comes to $6,595 plus tax and maybe shipping depending on the items/retailer.
Not surprisingly, it is possible to get the basics for your living room for under $10,000, less accessories, but not with great quality furniture.
Again, I always recommend spending more on your sofa and chairs so that you have comfortable seating that is well made, will last longer, used quality upholstery fabric, and is properly filled with cushions that won't get squished or matted.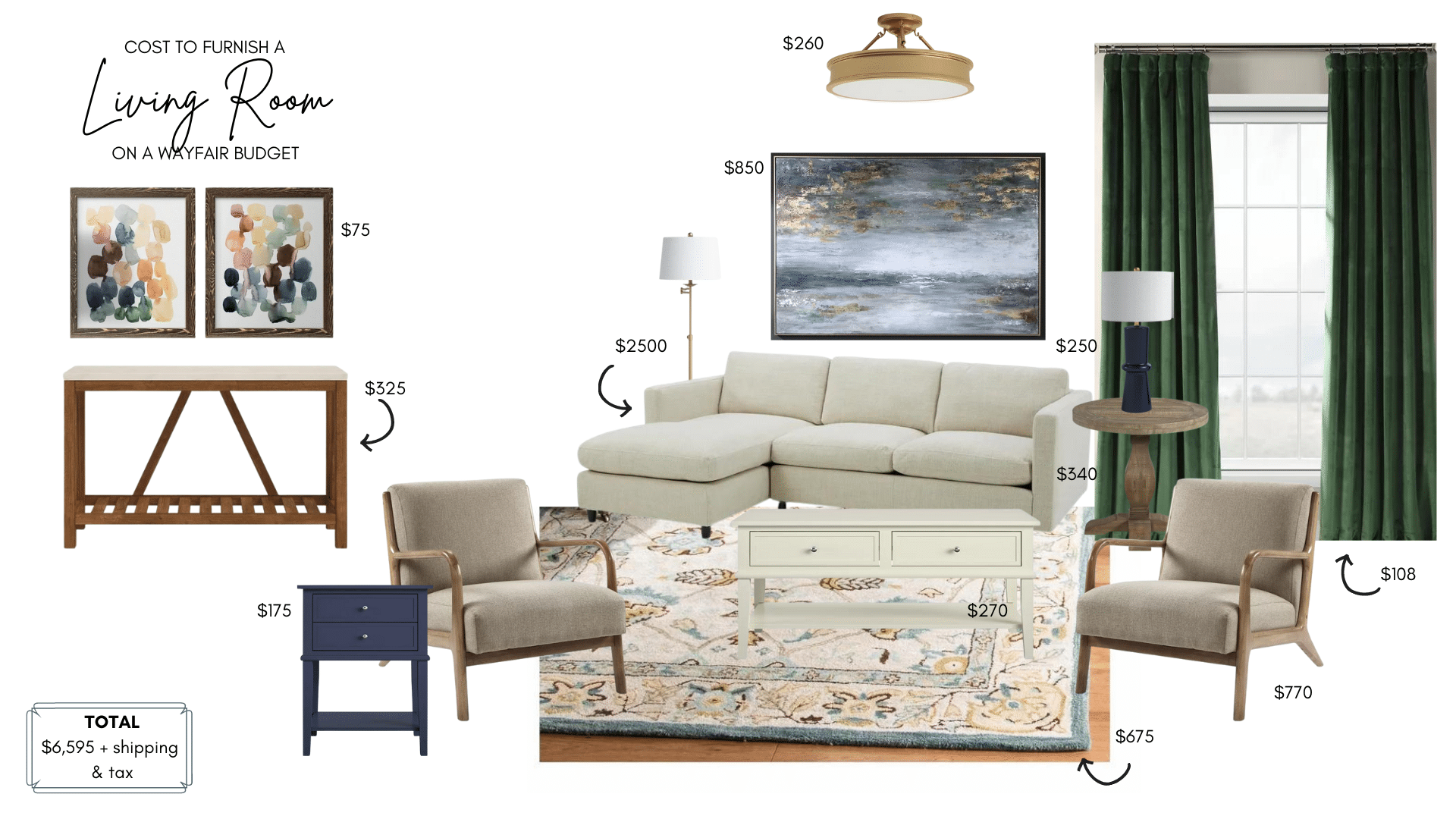 ---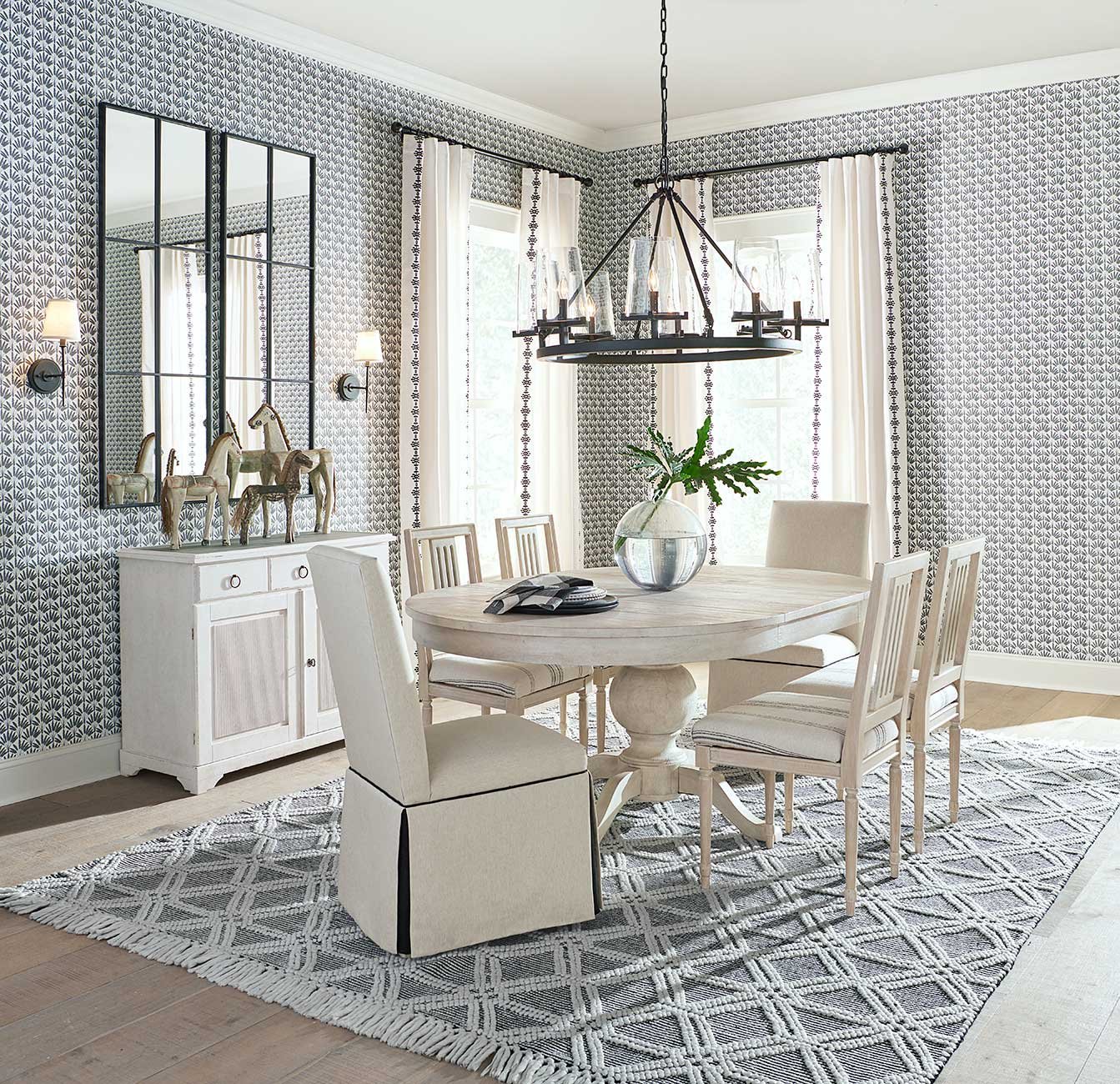 DINING ROOM BUDGET
Let's use my 200 sqft dining room as the example for this budget at $100- $150 per foot. For this example I will include estimated sales tax, installation, and shipping.
Dining Table: $5,000
8 Side Chairs: $2,500
2 Head Chairs: $2,500
Buffet: $1,500
Rug + pad: $5,000
Lamps: $1,500
Chandelier/Sconces: $2,000
Artwork: $1,800
Accessories: $2,500
Draperies: $4,000
Wallpaper: $3,500
Sales Tax: $2,500
Shipping: $3,500
Warehousing: $1,200
Wallpaper Installation: $2,400
Total Furnishing + Install Cost: $41,400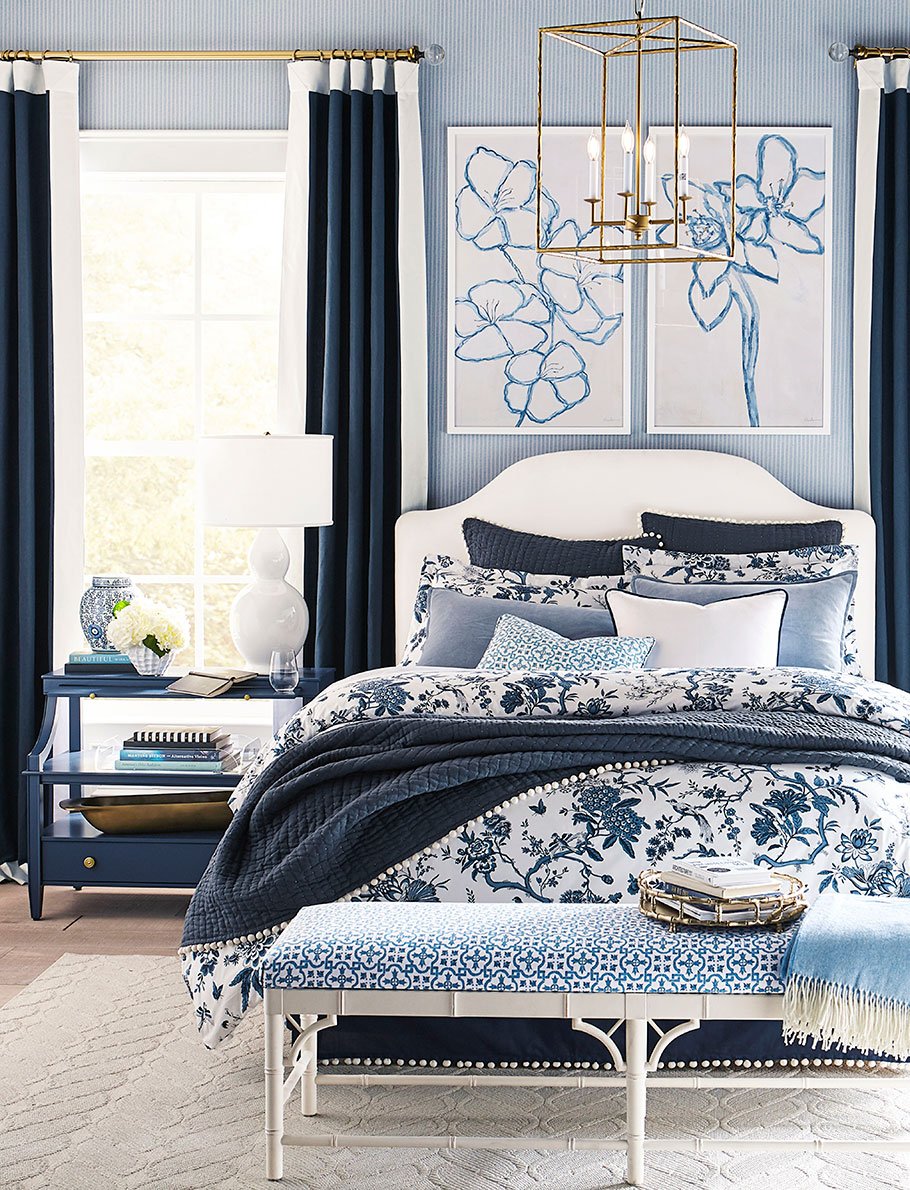 PRIMARY BEDROOM FURNITURE BUDGET
Lastly, here is a sample primary bedroom furniture budget breakdown.
Custom bed: $5,000
Bedding & Pillows: $2,500
2 Nightstands: $2,800
Dresser: $3,500
Lamps: $1,500
Chandelier: $1,800
Wallpaper: $3,000
Draperiers + hardware: $3,500
Rug + pad: $5,000
Lounge chair: $2,500
Custom Bench: $1,700
Artwork: $1,800
Full Size Mirror: $1,500
Accessories: $3,500
Total Bedroom Furnishing Cost: $39,600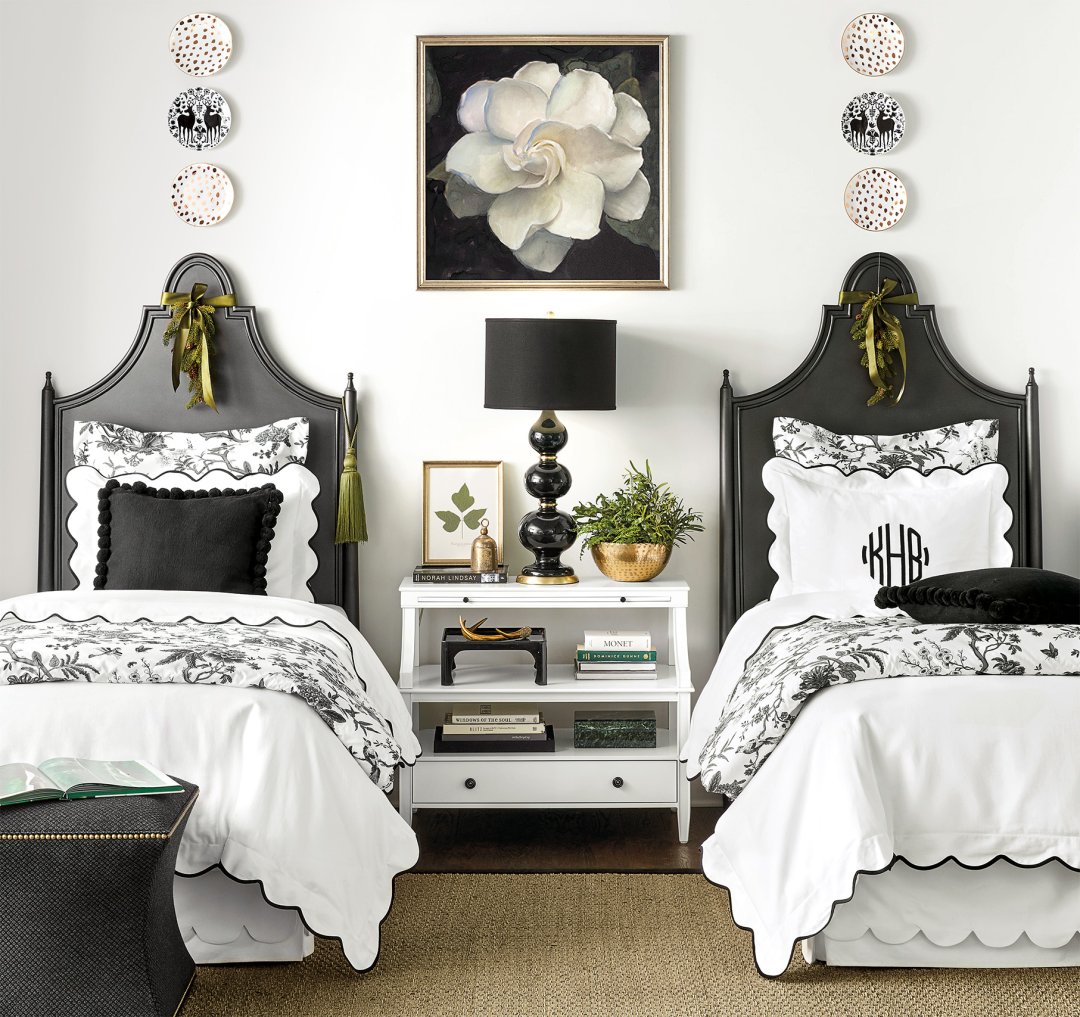 COST TO FURNISH A PATIO
Let's talk about another highly used space, the patio or outdoor entertaining area. We also want to decorate and furnish the patio or sunroom because it's a space that gets a lot of use for entertaining and enjoying that cup of coffee in the morning.
Outdoor Sofa: $5,500
4 Outdoor chairs: $2,200
Dining Table: $2,500
6 Dining Chairs: $4,500
Custom pillows: $1,500
Coffee table: $1,200
2 Side tables: $1,250
LED lighting: $850
Area Rug: $500
Umbrella + stand: $2,000
Styling Accessories: $900
Total Patio Seating and Dining Furnishings: $22,900
Reminder: this does not include design fees or tax, shipping, freight, delivery etc. This figure is for the furnishings only.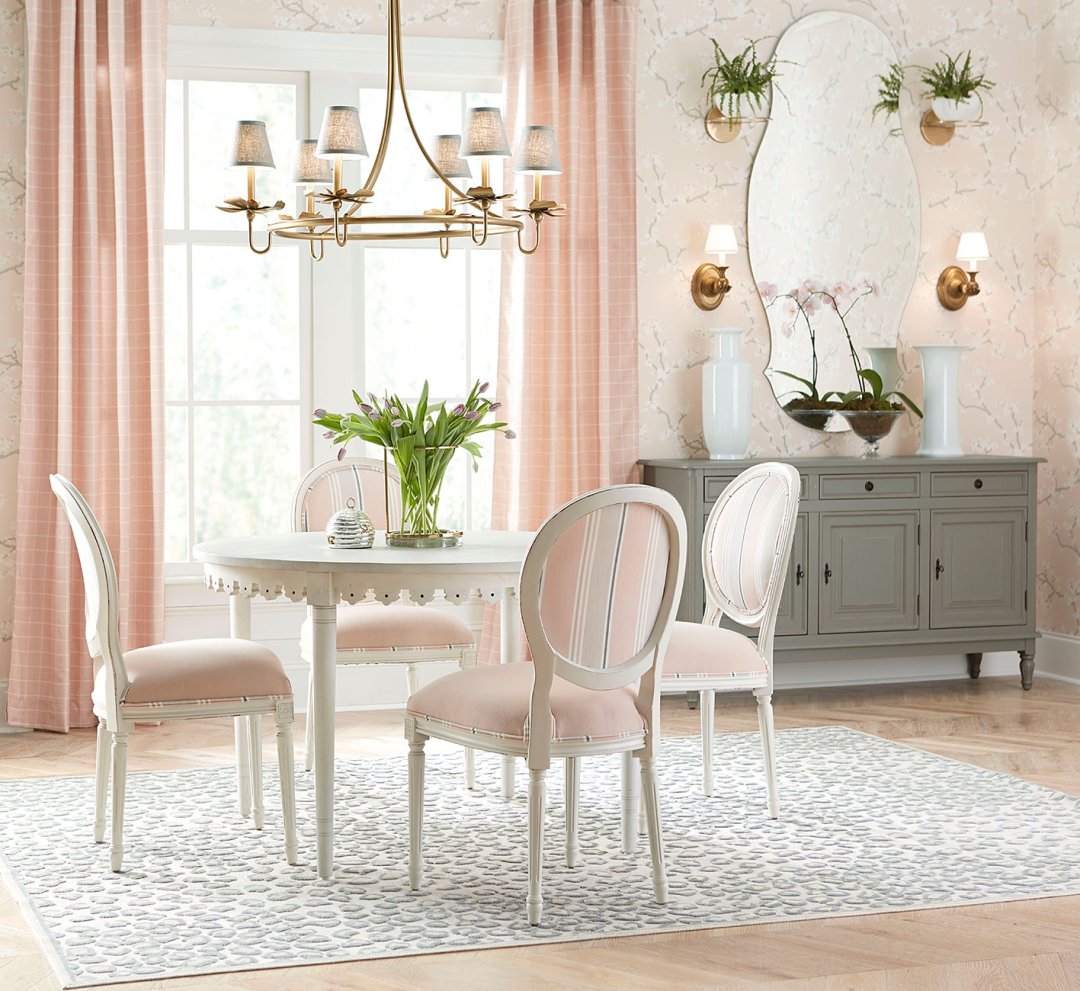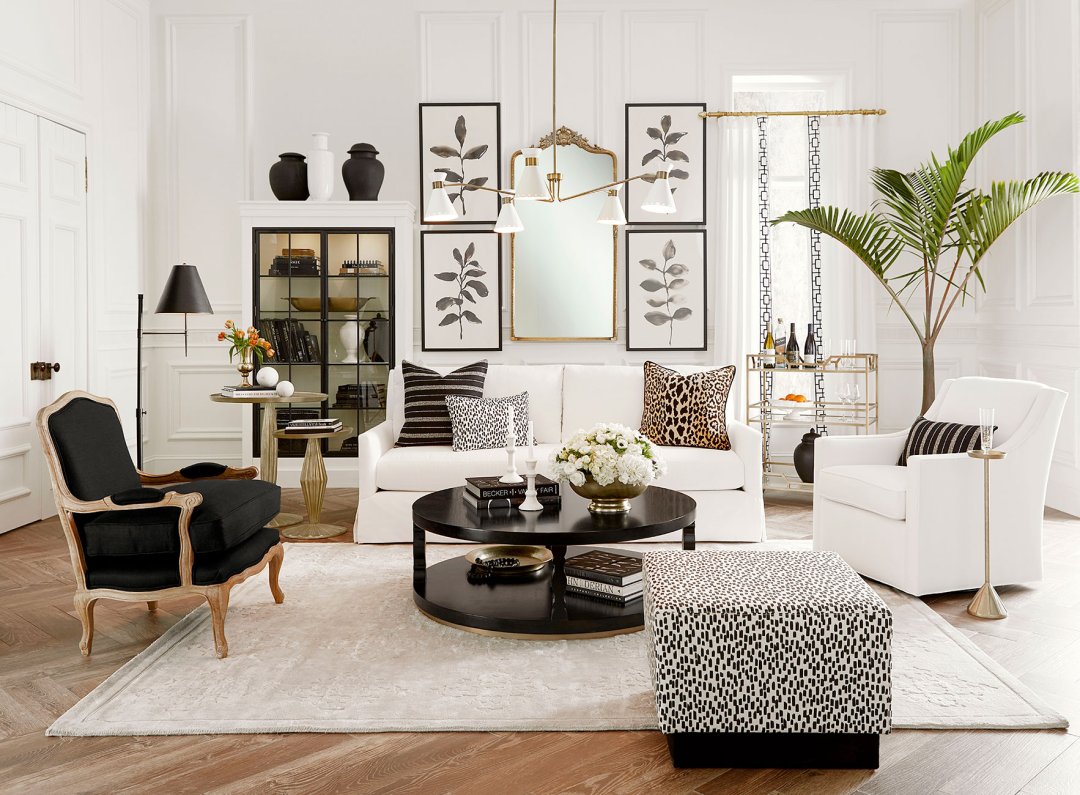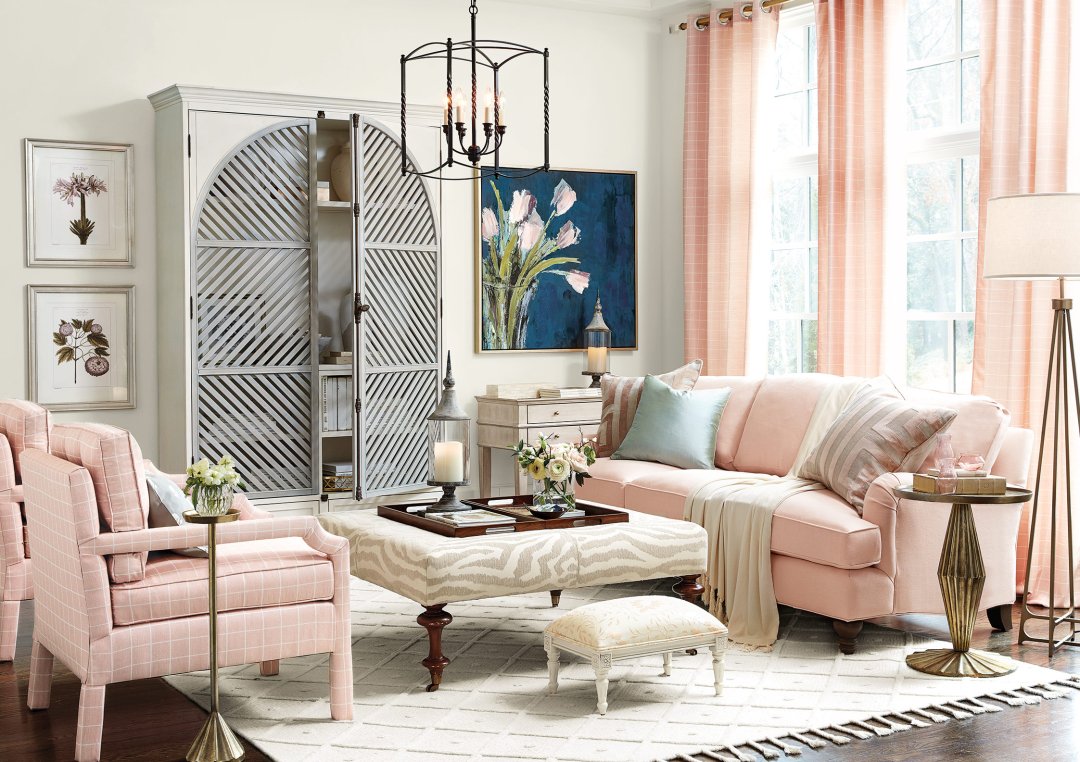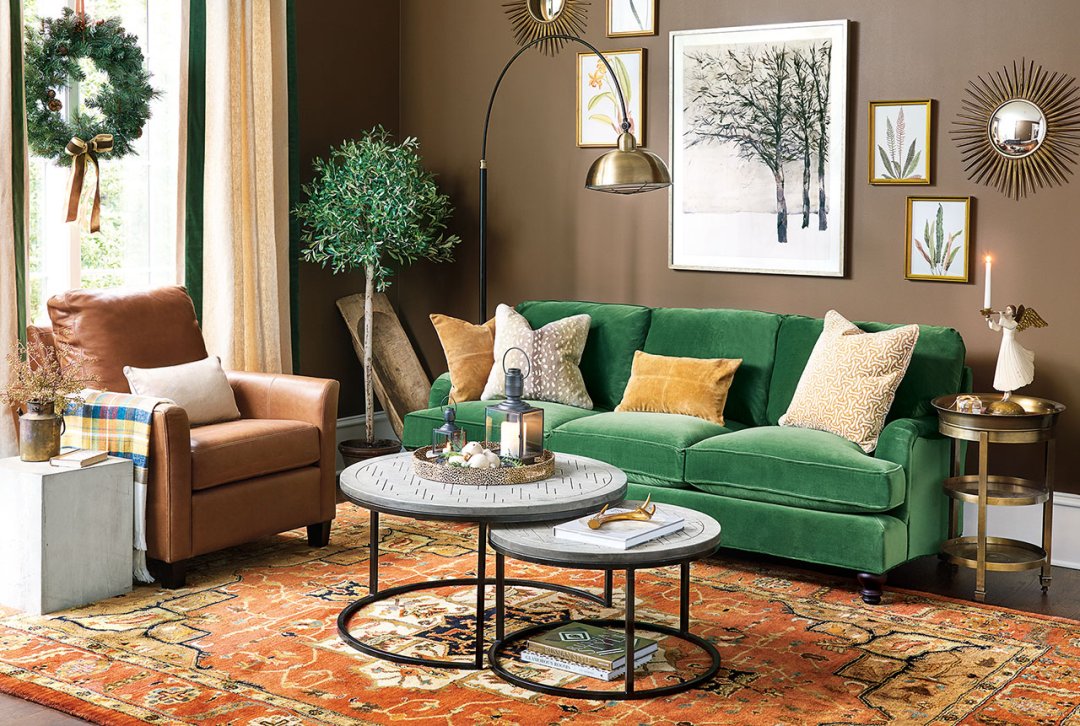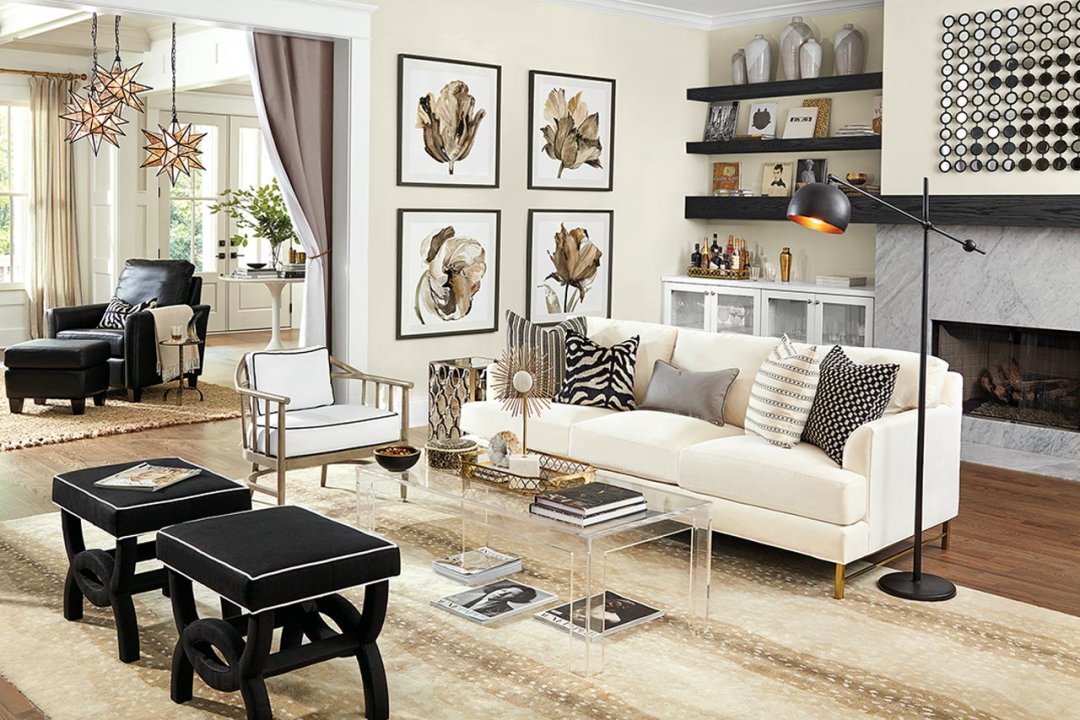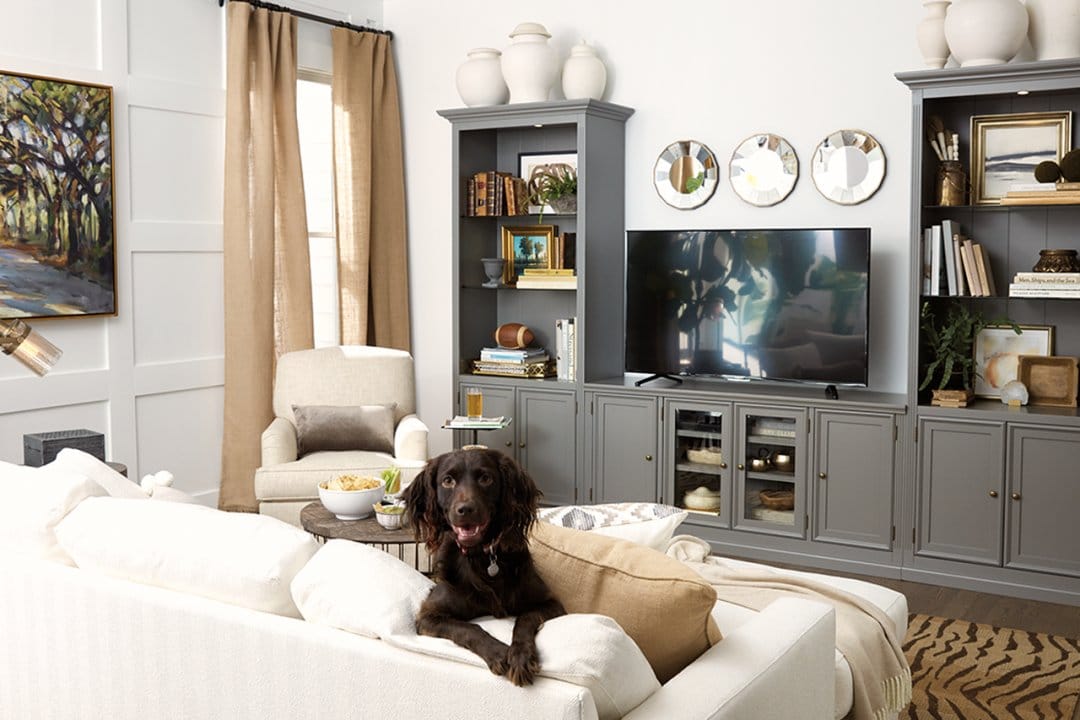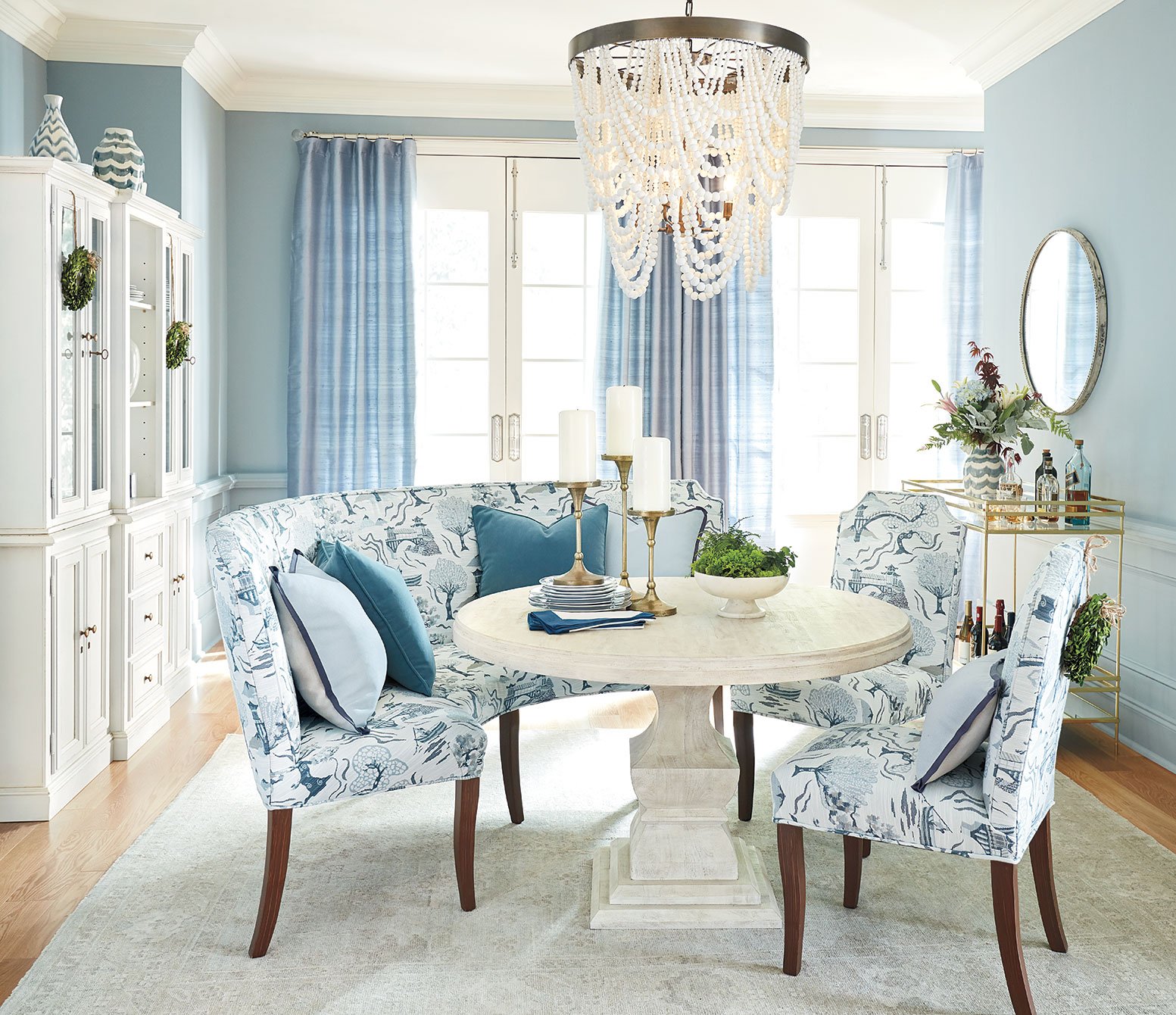 COST TO FURNISH YOUR HOME SUMMARY
In summary, you can expect to budget $30,000- $45,000 to furnish rooms in your home with a designer. When you look over the sample budgets in detail, you may think the furniture costs are high, but often this takes into account quality.
Similarly, if you are looking to save money on furnishings and you aren't a perfectionist, shopping second hand is a great way to add cost savings. However, if you can't handle scratch here and a ding there, you probably won't be satisfied with consignment furnishings. Plan to budget the full amount in total for furnishings.
While these are examples, the costs are based in reality for custom built pieces. Additional cost savings can be made by adjusting the plan for in stock fabrics and draperies.
Design Services
Feeling inspired by these rooms? In addition to being a source for advice and details on home design, we are ready to assist with all of your interior design and interior decorating needs.
Our services range from DIY E-Design to Full Service Interior Design & Room by Room Selections. Each space will include layout and design options that fit your style and budget.
See our services and get started today!
---