The Best Modern Display Cabinets of 2023
These modern display cabinets are perfect for styling. Arched cabinets are all the rage right now.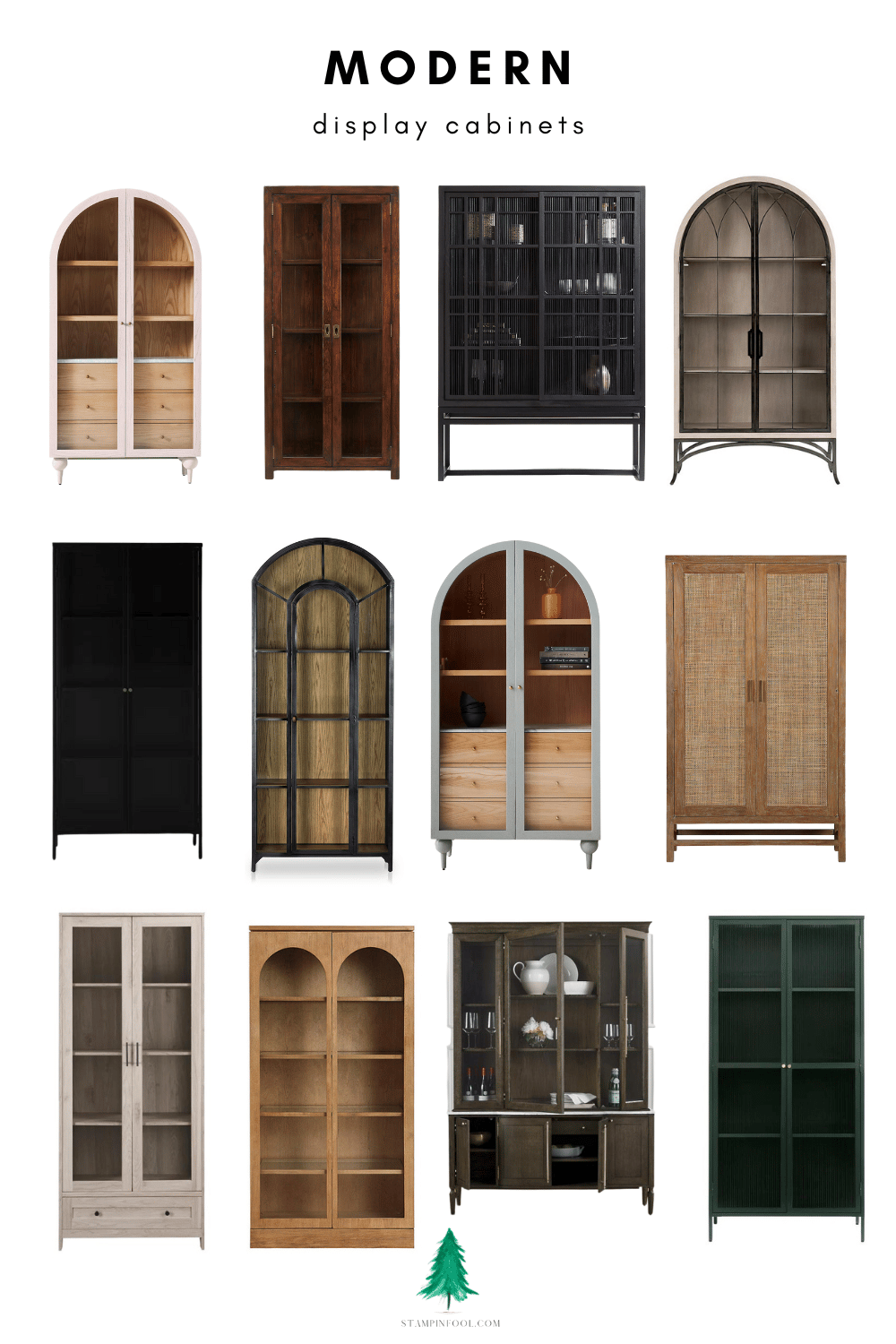 TYPES OF MODERN DISPLAY CABINETS
When I started searching for the perfect display cabinets for your home, I couldn't quite put into words what I was looking for. There are so many different names for display cabinets that I wasn't sure how people would look for them.
These are the most common names I came up with for these glass door modern display cabinets.
Modern Glass Display Cabinets
China Cabinets
Curio Cabinets
Lacquered Hutch
Sideboard
Bar Cabinet
Styled Bookcase
Display Cabinet
THE BEST MODERN DISPLAY CABINETS Of 2023
This post contains affiliate links for your convenience and I may earn a small commission when you purchase through the links (at no cost to you). It helps support this blog so that I can buy coffee while writing these awesome posts!
ANTHROPOLOGIE
I adore the arch of this glass cabinet with the warm oak wood tone on the interior. It's a gorgeous accent piece for any room and the perfect bar cabinet for entertaining. Now available in sage green, gray, white and black.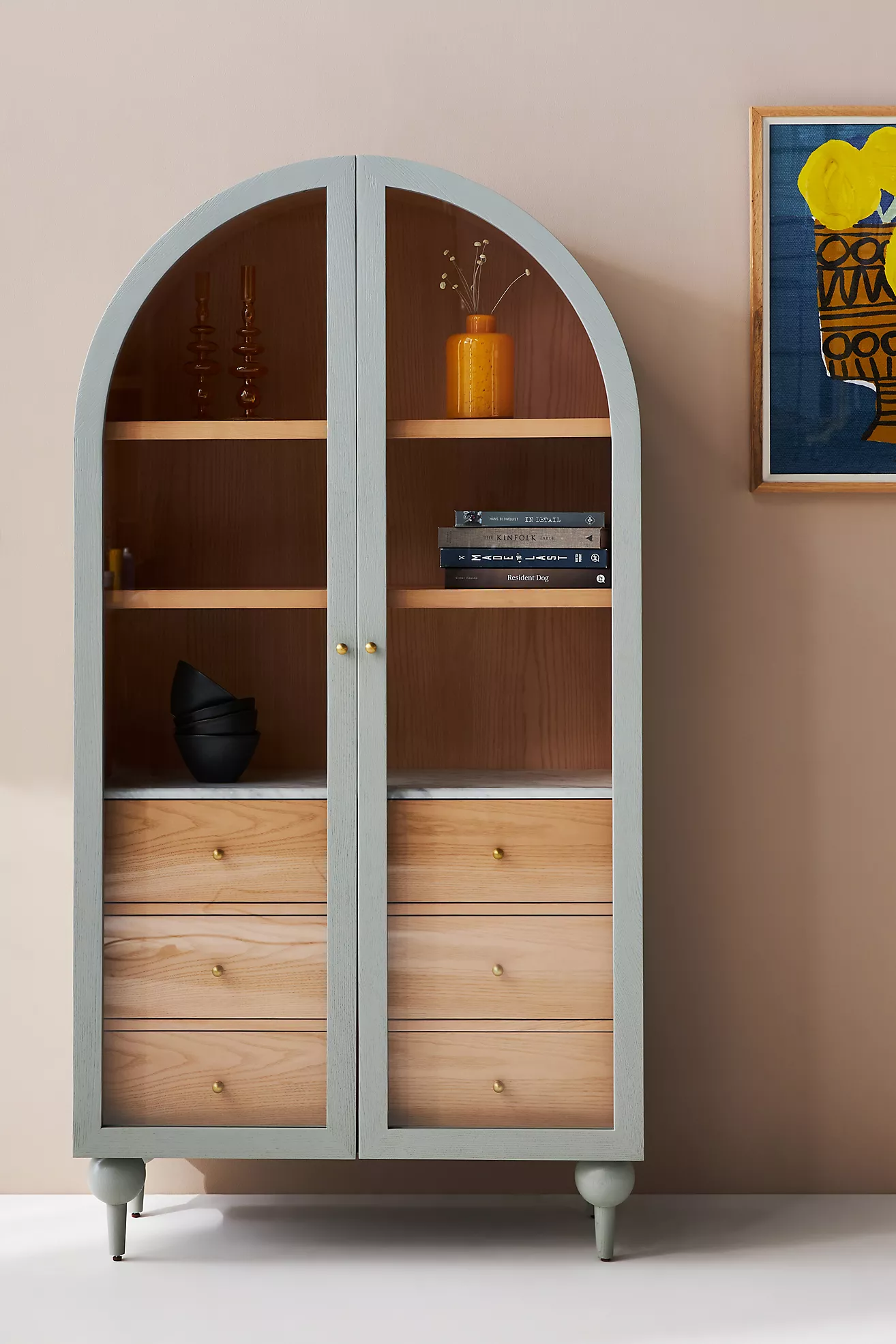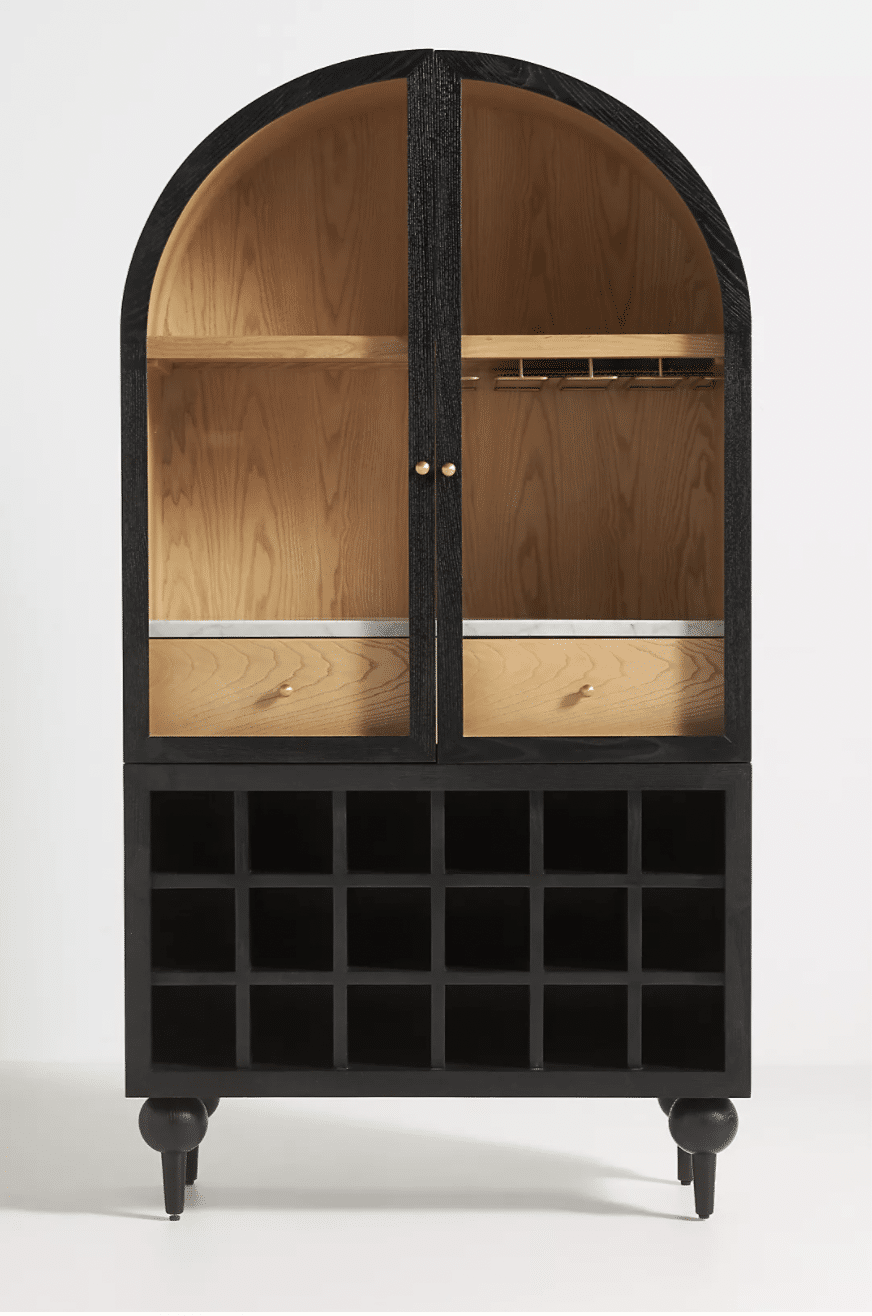 Anthropologie Arched Glass Door Cabinet
BALLARD DESIGNS
You know by now that Ballard Designs is one of my favorite retailers. You can purchase online no matter where in the US you live and you will be delighted just the same.
The quality is superb and the furniture designs are well thought out and tested. Like these arched cabinets below, I just can't get enough Ballard in my life.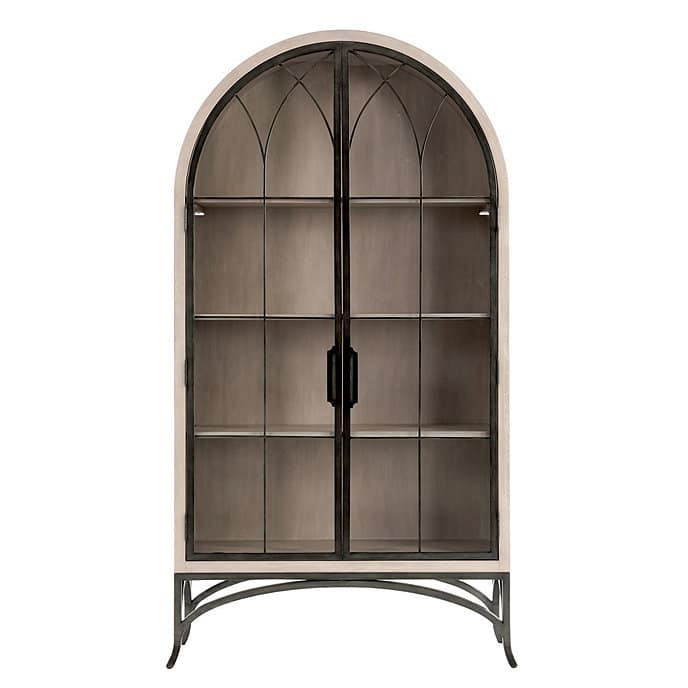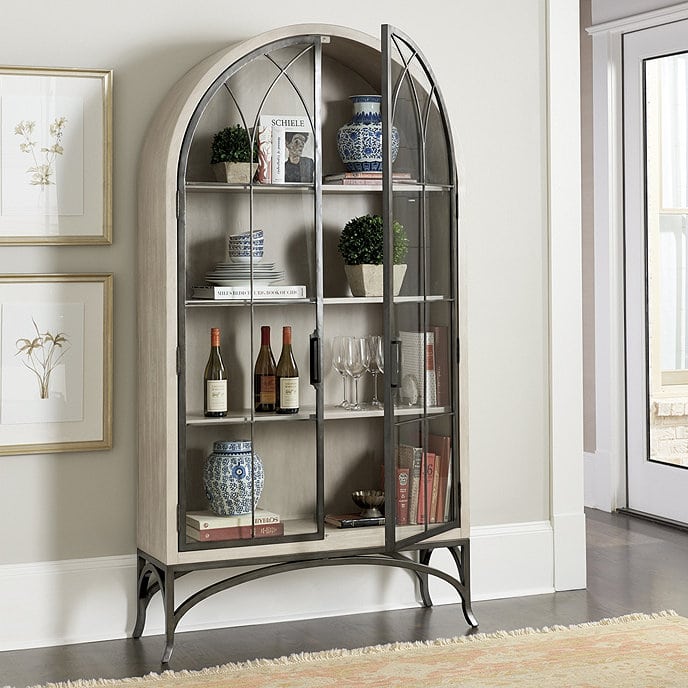 I ADORE the arch in a contrasting white on this cabinet, and then those little brass knobs just take this piece to the next level. It is gorgeous and styles very easily due to the large shelves (which are adjustable).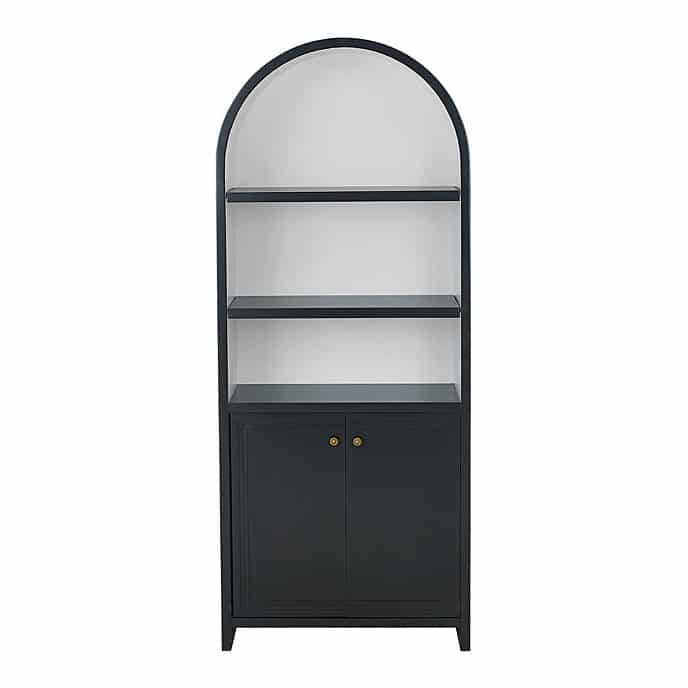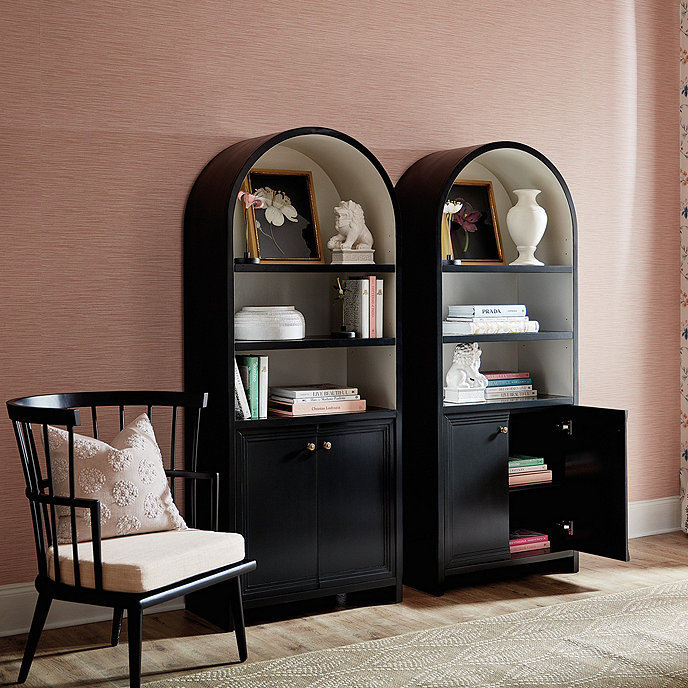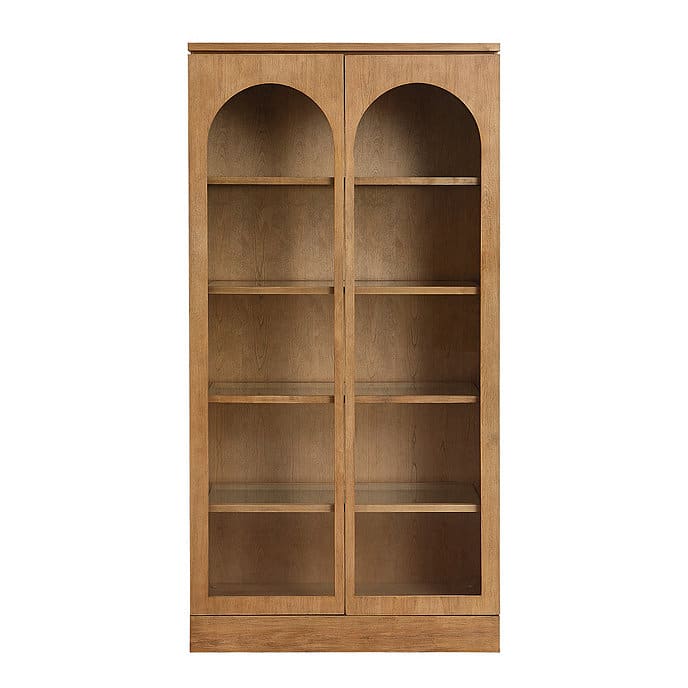 CRATE & BARREL
When I think of a modern cabinet or storage bookcase, Crate and Barrel is one of the first retail store that comes to mind. They are known for clean lines, mixed metals and wood finishes.
And these cabinets fit that bill exactly, starting with this arched black glass door cabinet named the Ventana.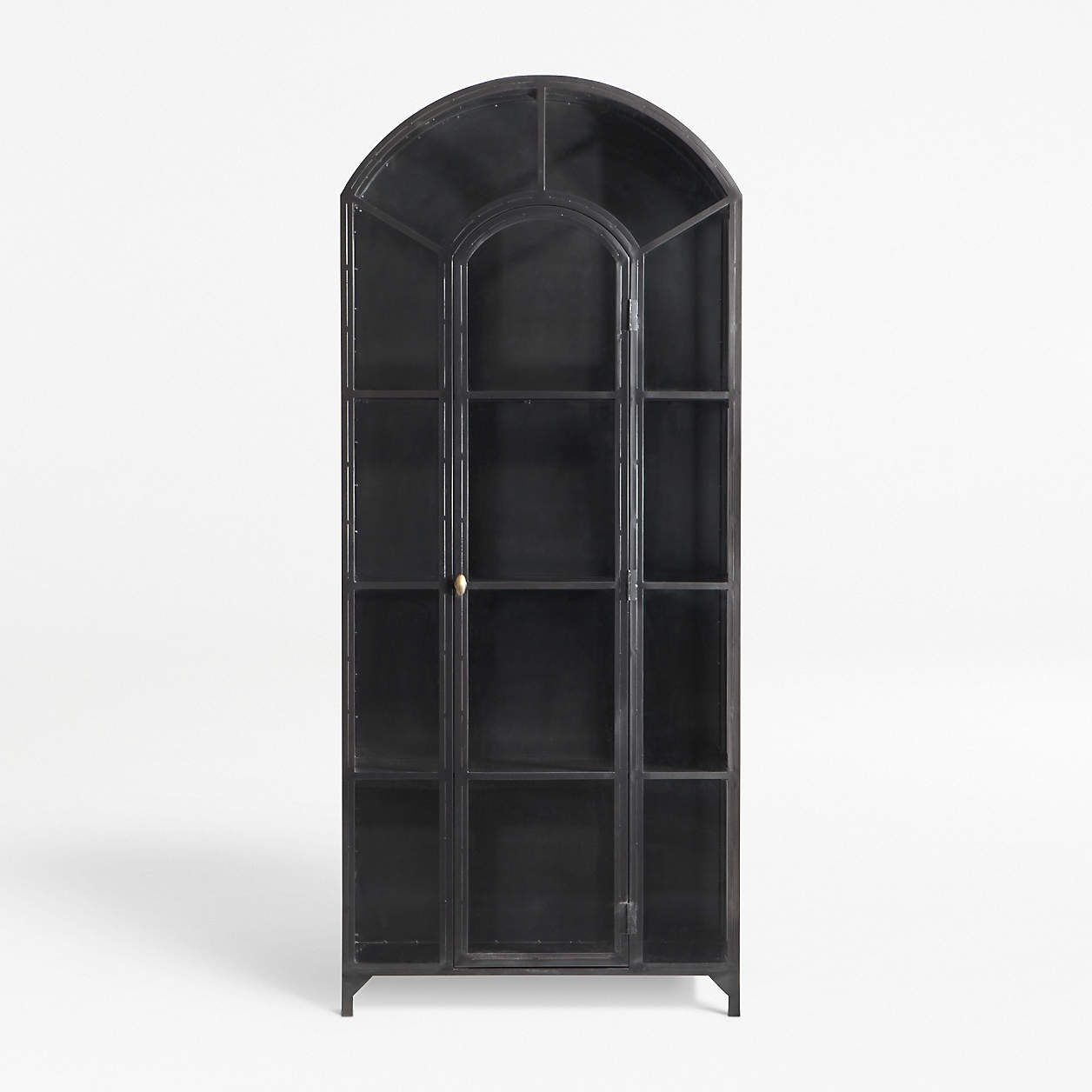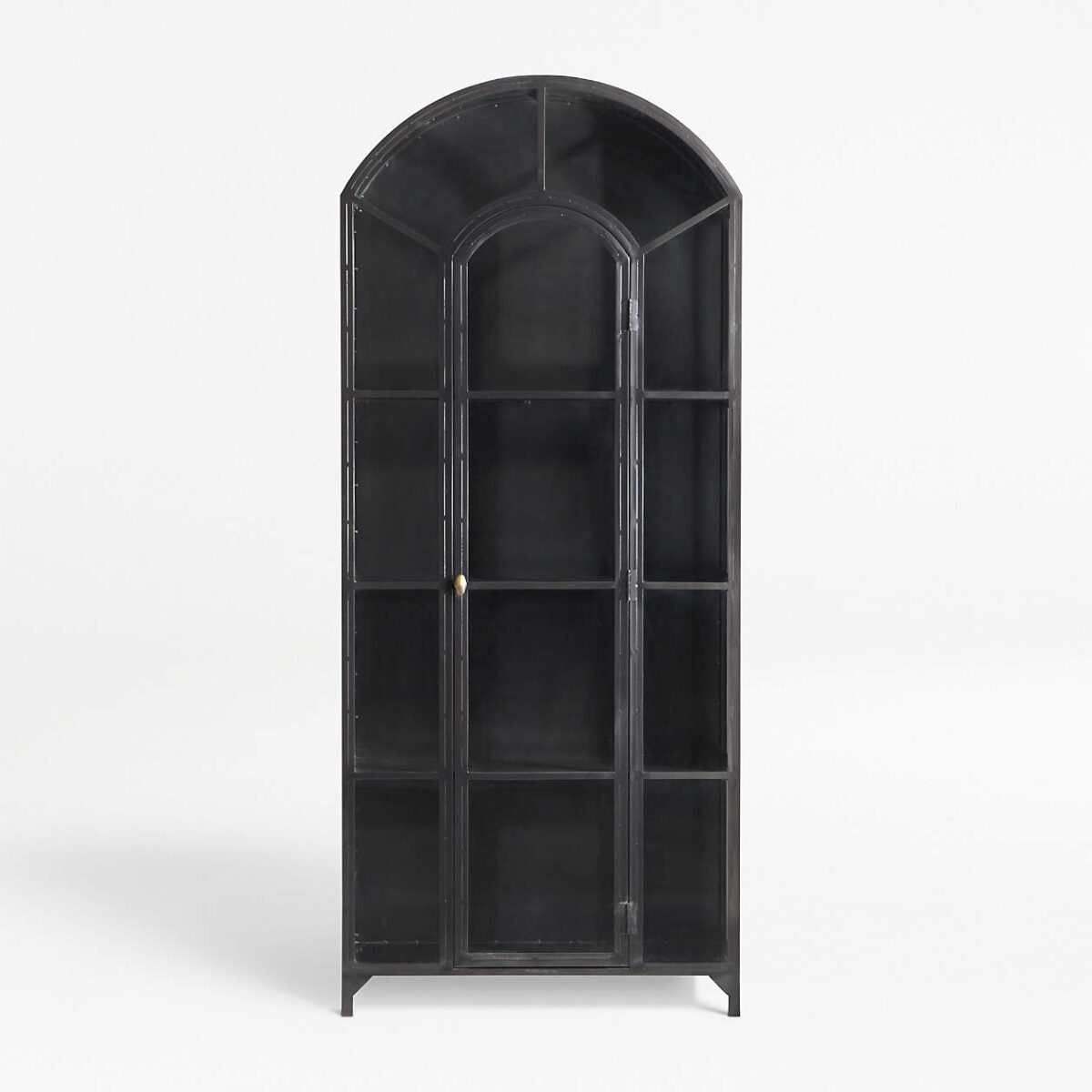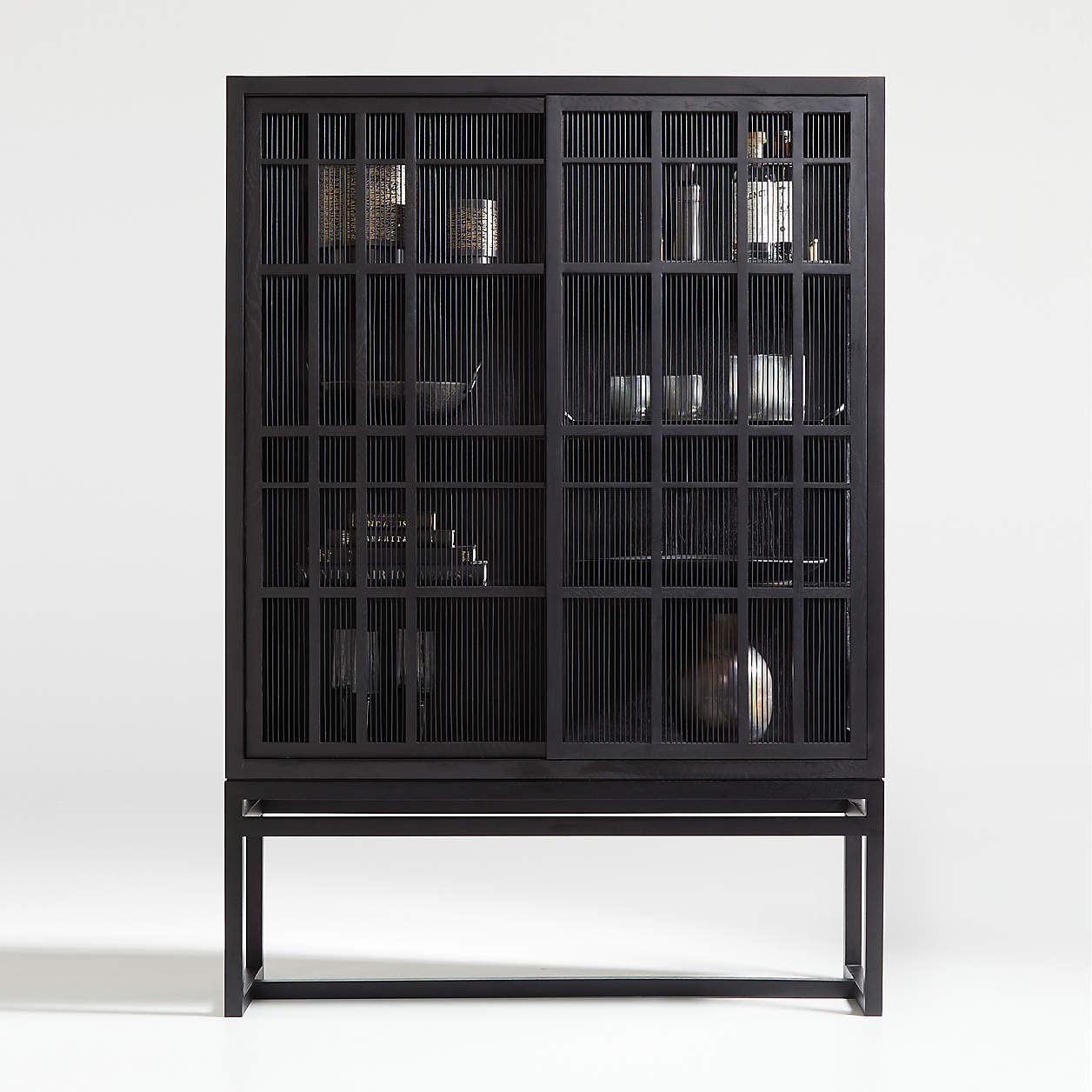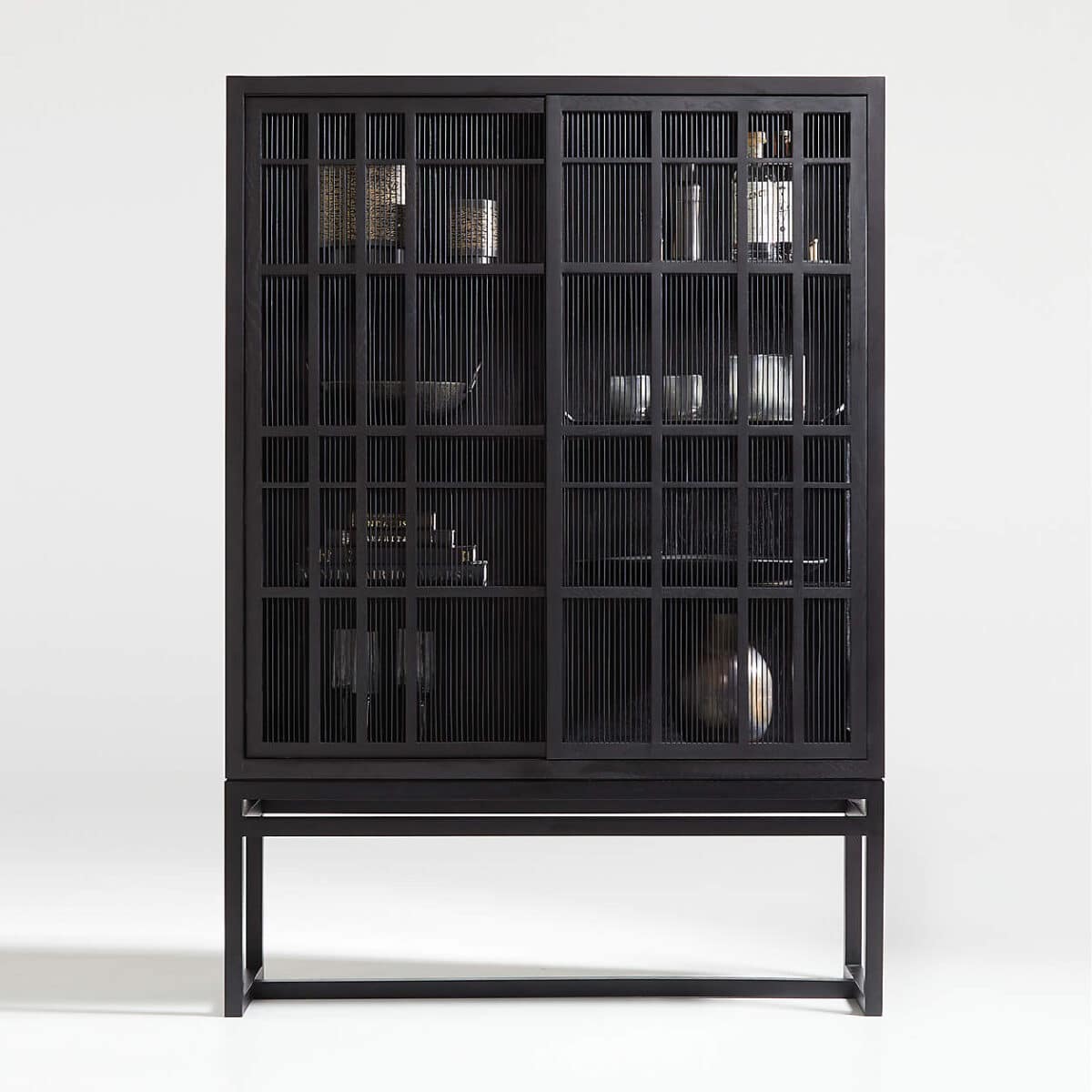 While most of the glass door display cabinets I am sharing today are black, you know I can't pass up on an amazing shiny and stunning, gold display cabinet to show off all of your collected pieces.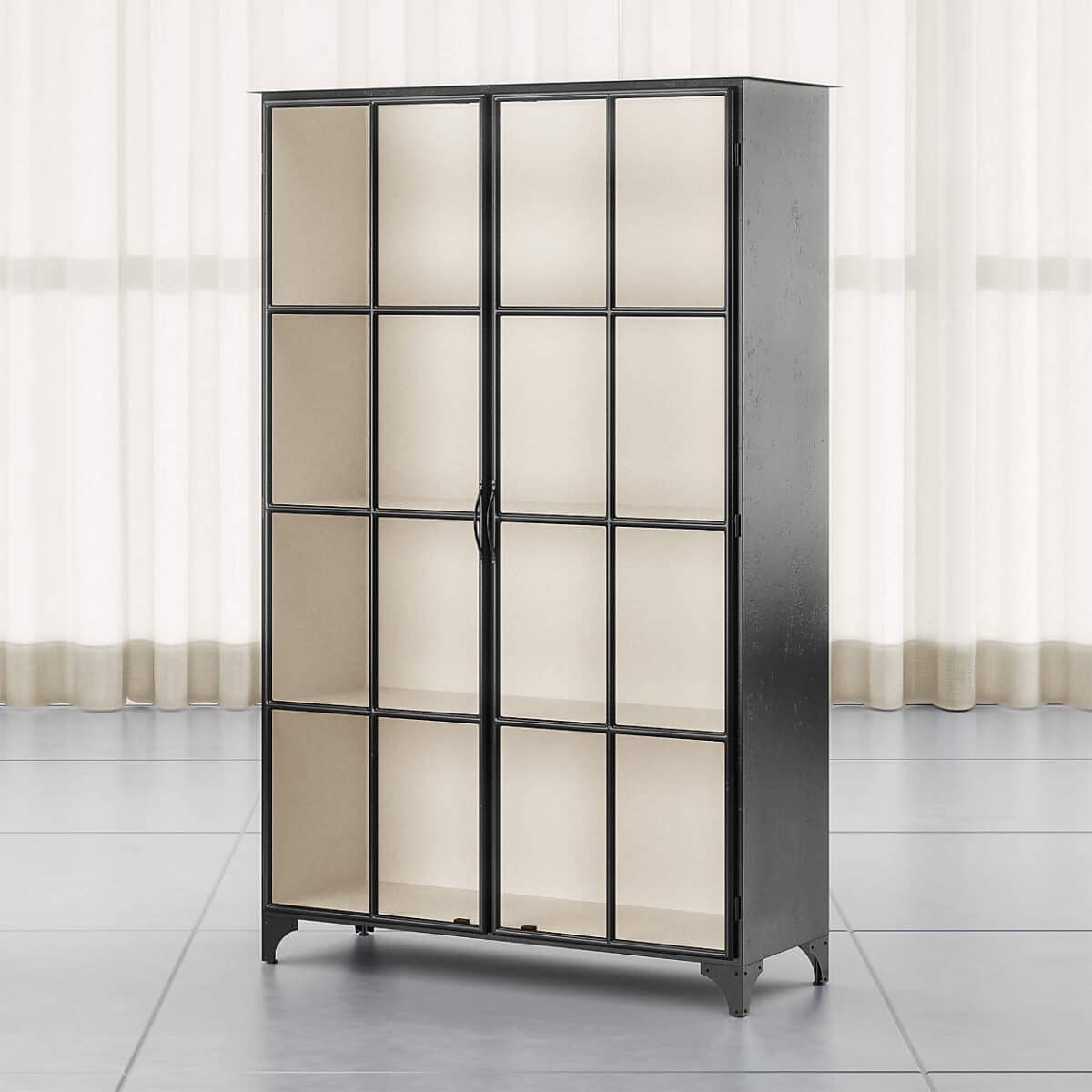 IKEA
If budget is your primary concern, IKEA is 100% the place to shop for glass door cabinets. I've owned the Billy bookcases, Besta sideboard and more. It is a great price point for heavy, heavy duty glass door cabinets.
Here are a few of my favorites, but don't take my word for it- go to your local IKEA store (yes it's worth the 4 hours drive) to check them out for yourself.
Plan on spending 3-4 hours walking through the showroom floors (childcare is even provided for 1.5 hours in the staff supervised play area!).
Be sure to take inspiration photos of how each space is styled. It's a great way to get styling ideas for your own home.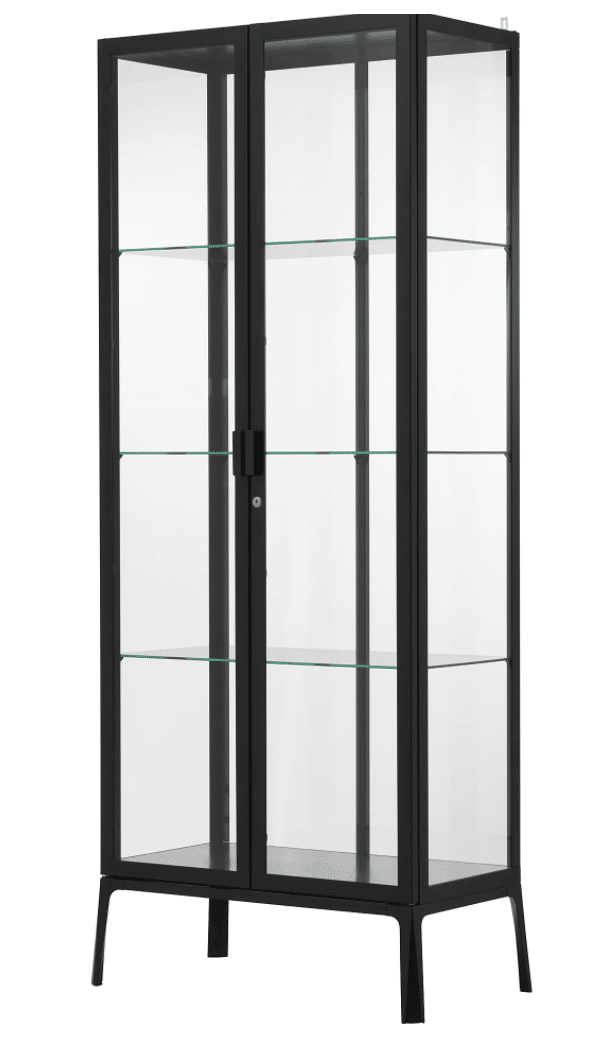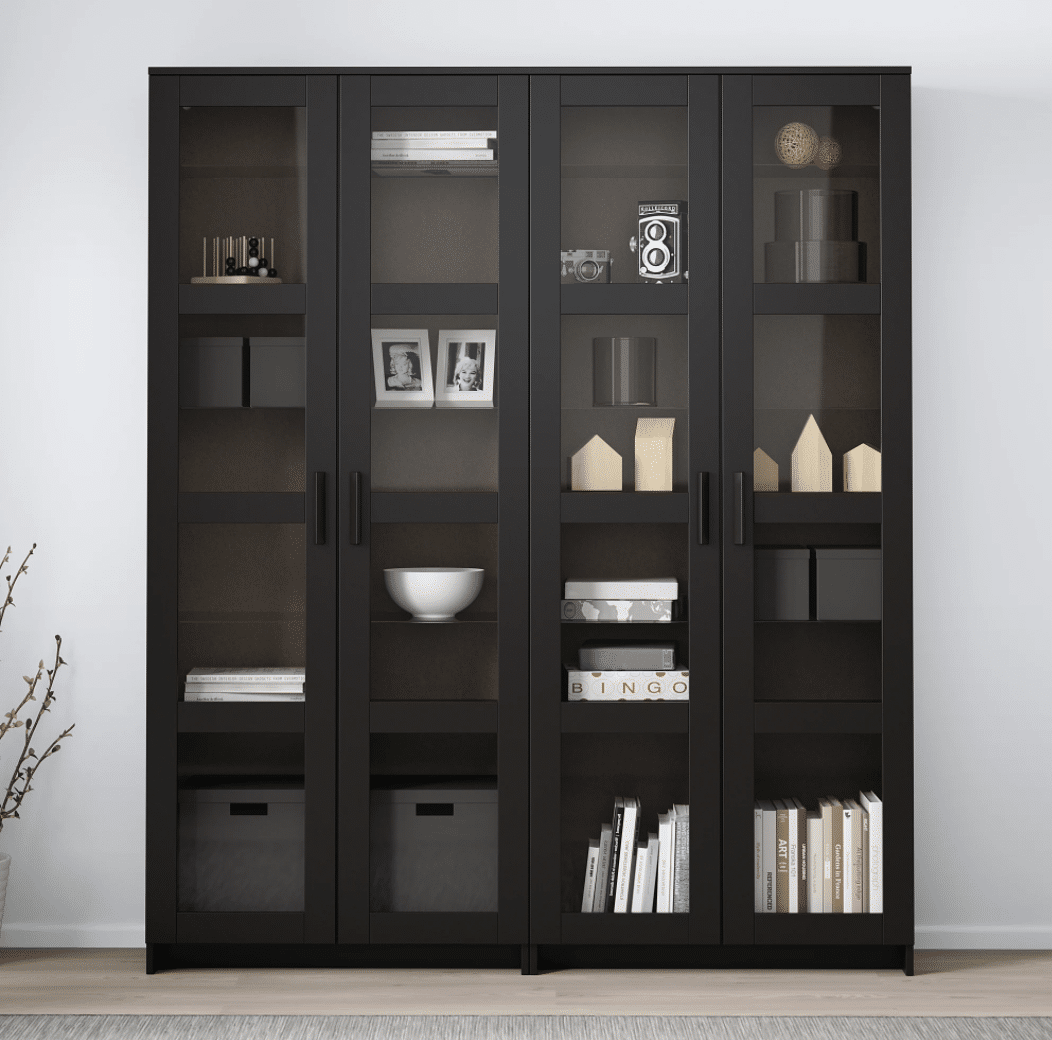 IKEA BRIMNES Glass Door Cabinet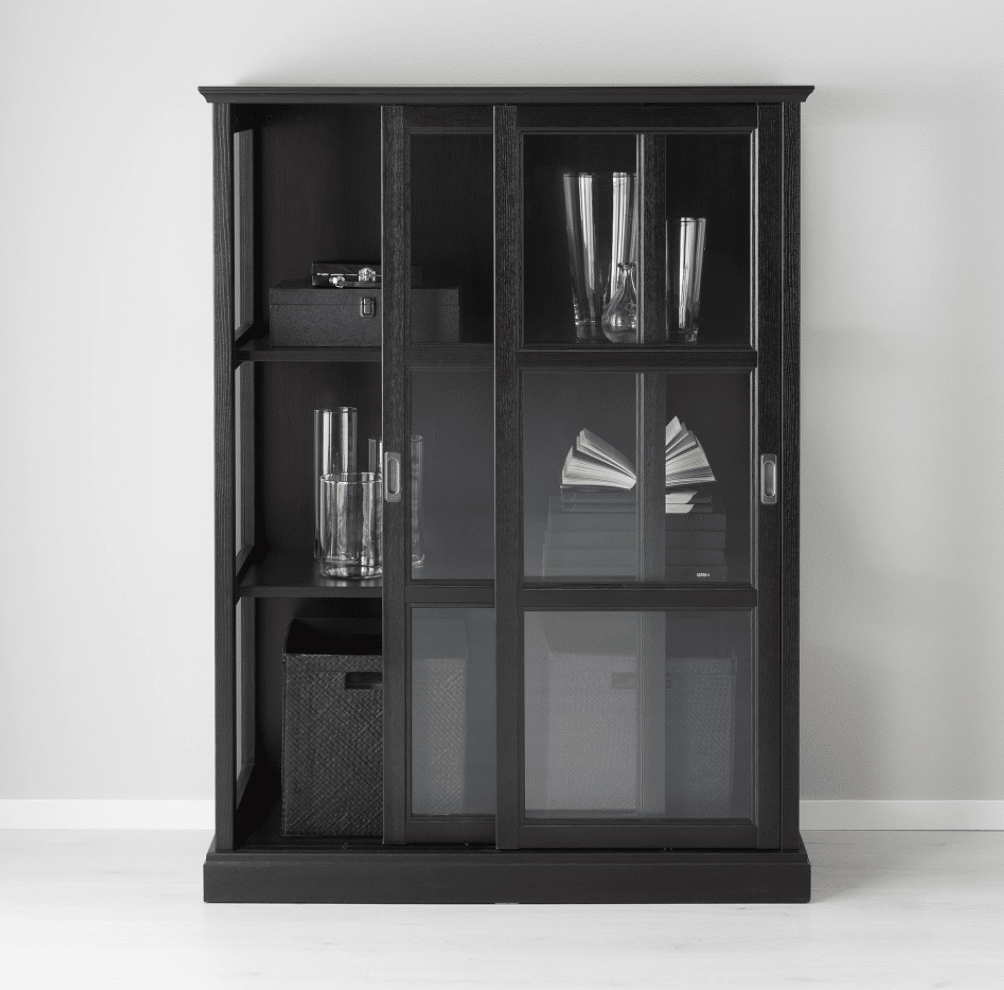 Perigold
Have you heard of Perigold? It's a division of Wayfair, but hosts designer brands.
What does that mean? Well, in short, designer brands that typically produce handmade/assembled, quality furniture pieces (most in High Point, North Carolina believe it or not) that are available to interior designers, furniture showrooms and sometimes select pieces are available online to consumers (that's you).
Like below, Four Hands is a brand that sells to designers. It is the introductory price point for designer furniture, comparable to Pottery Barn in price.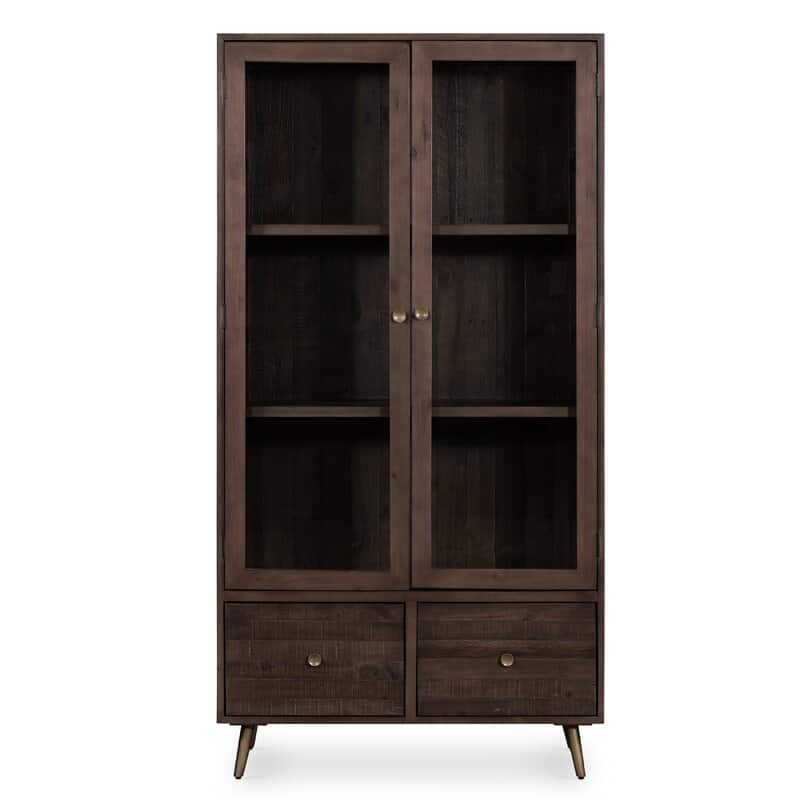 When I saw this rolling ladder bookcase, I had to include it in the roundup of cabinets. HOW SPECIAL IS A ROLLING LADDER!?! It's such a fun and unique detail.
If you have space for it in your home, it definitely won't be a piece everyone else has!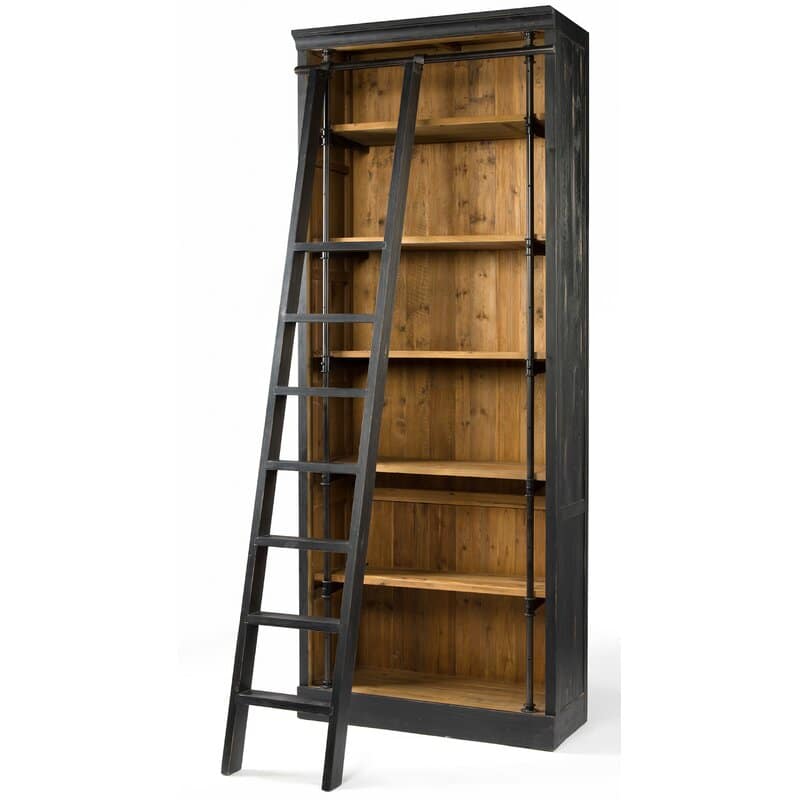 Wayfair Display Cabinets
Quick, affordable, and any style you can think of, Wayfair has it all. Choose the glass cabinet of your liking here!
There are so many choices through Wayfair, so I weeded out the small ones, cheapo ones and ugly ones. These cabinets made the cut, but you know things are selling out like crazy right now, so act fast.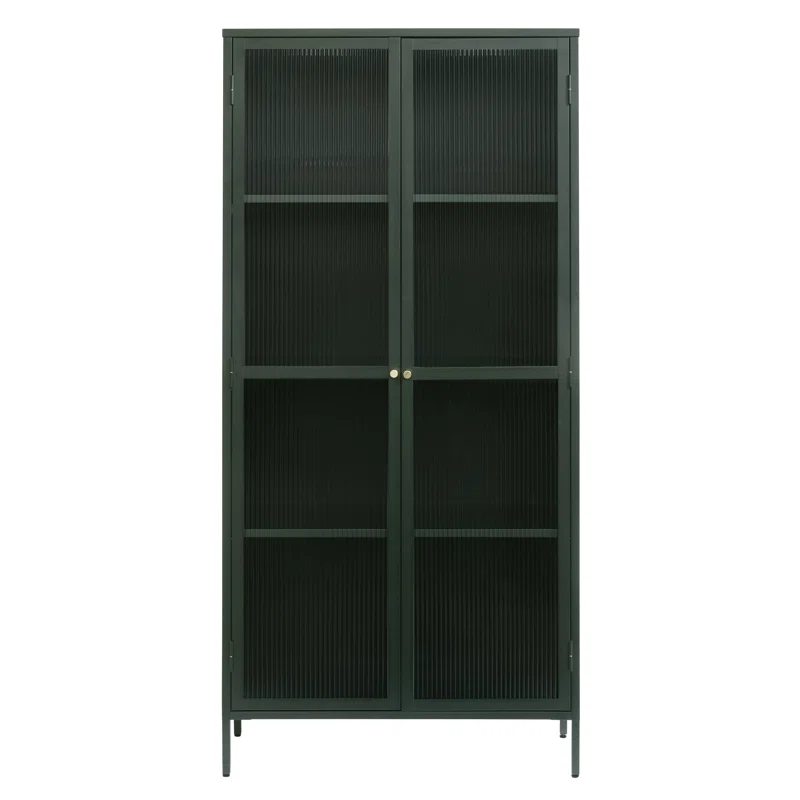 BEST Modern DISPLAY CABINETS WITH GLASS DOORS ROUNDUP
Before I go into how to source vintage cabinets, I'll share a roundup of the cabinets listed above with quick links for easy ordering. You can click on the photo and it will take you to the exact glass door cabinet.
ARE MODERN DISPLAY CABINETS STILL IN STYLE IN 2023?
These modern glass cabinets are still in style and here to stay in 2023. We saw a ton of them in production at High Point market and they are still one of the top selling case goods.
Tell me your favorite type in the comments: black, arched, wood tone, tall and skinny or open shelves with doors below?
Bonus points if you tell me what you plan to put in it for styling and which room it's going in!