DIY SHARPIE EASTER EGGS
It's almost that time again– Easter Egg time! And I have a great little quick Easter egg DIY craft for you.
Last week, I was at the store getting the egg dying supplies together. We knew we wanted to try something different this year. I just happened to have a few colored Sharpies laying around on the counter.
So, I grabbed a marker and colored on the hard boiled egg. Then, I dropped it into the dye cup, waited. When I pulled the egg out of the dye I was blown away. It didn't occur to me that the sharpie is alcohol based so it repelled the color, leaving my drawing bright and non-dyed while the rest of the egg took to the intended color.
WOW! I was simply amazed. The eggs looked so bright and colorful and the designs were really distinct. This was a quick and easy way to let the kids design the eggs. They colored cheerfully all over the shells. Then we dropped them into the dye to soak up the color.
We made a few dozen eggs and hid them around the yard for the babes to find. All in all it was a great experience.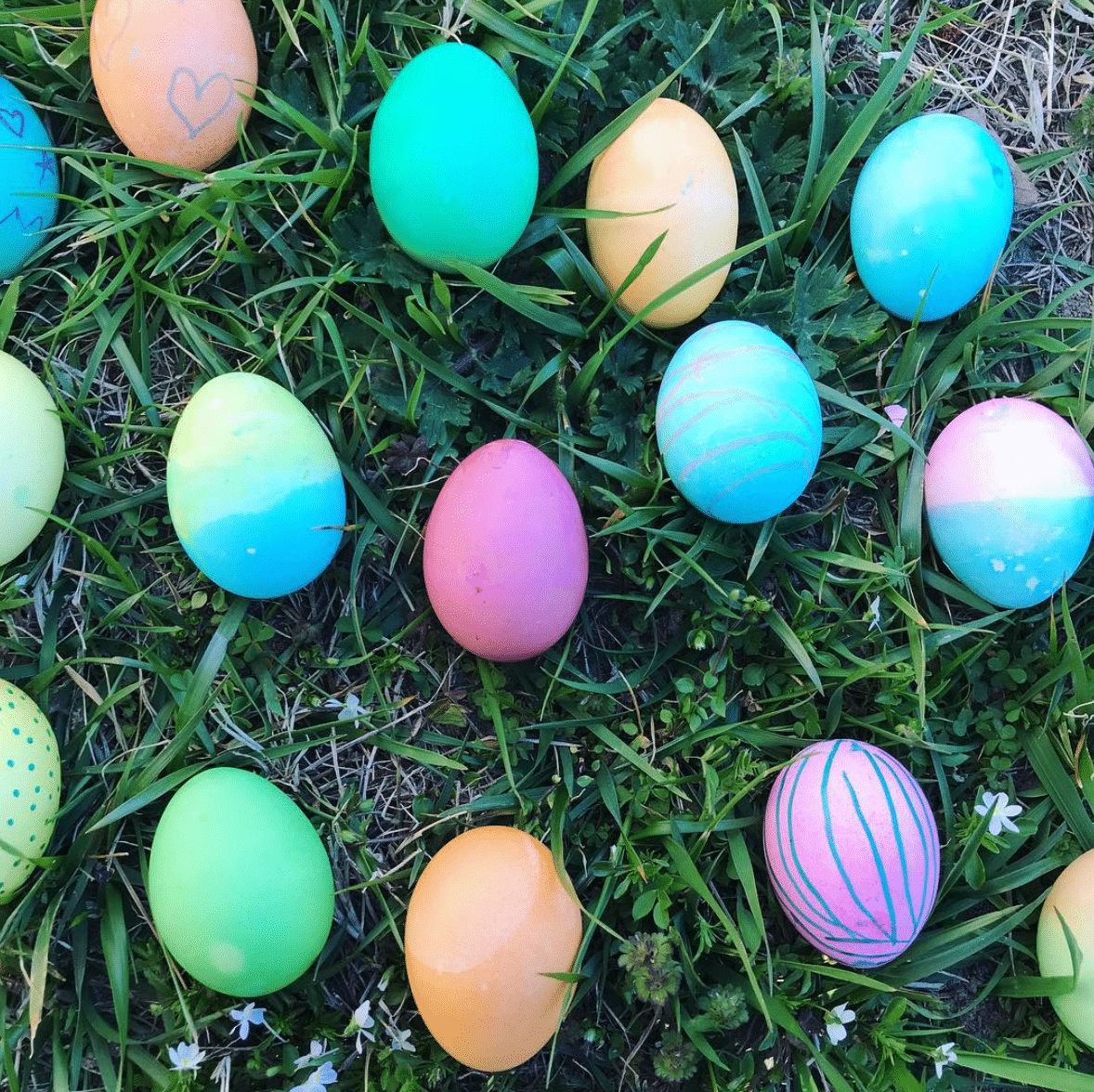 DIY SHARPIE EGGS
HOW TO MAKE DIY SHARPIE EASTER EGGS
Making these DIY Sharpie colored easter eggs is super simple and easy. You'll want to hard boil a bunch of eggs and gather your supplies before getting started.
Supplies:
Eggs (hard boiled)
Colorful sharpie markers
Easter egg dye & cups
paper towels to wipe them dry
newspaper or plastic bags to cover your work surface
Time needed: 15 minutes.
DIY Sharpie Easter Eggs
Hard boiled eggs.

Gather your supplies and eggs and hard boil them. I like to prep them the day before we plan to dye them.

Color designs on eggs with colored Sharpies.

Using sharpie markers, color designs on the hard boiled eggs.

Drop eggs in dye to soak in color.

Use your egg dying kit to soak the drawn eggs in colorful dye.

Remove eggs from dye. Pat dry.

Remove the eggs from the dye cups and pat them dry. Watch your designs pop through the colorful dye.

Enjoy!

Hide your eggs, play with them and enjoy watching the fun designs appear.