We R Memory BLOOM Keepers Embellishment Storage Review
I was perusing Instagram, quite possibly my favorite place, enjoying the #craftorganization hashtag and came across a We R Memory Keepers Bloom Embellishment storage lotus flower. WOW! It was slightly off white, big and beautiful, symmetrical and had a ton of compartments. I knew I needed it. Now!
So off to Amazon I went to order my very own Bloom embellishment keeper. Two days later (thanks Prime shipping) my Lotus arrived and I loaded it up with the little bits and pieces that are all over my desk.
The Bloom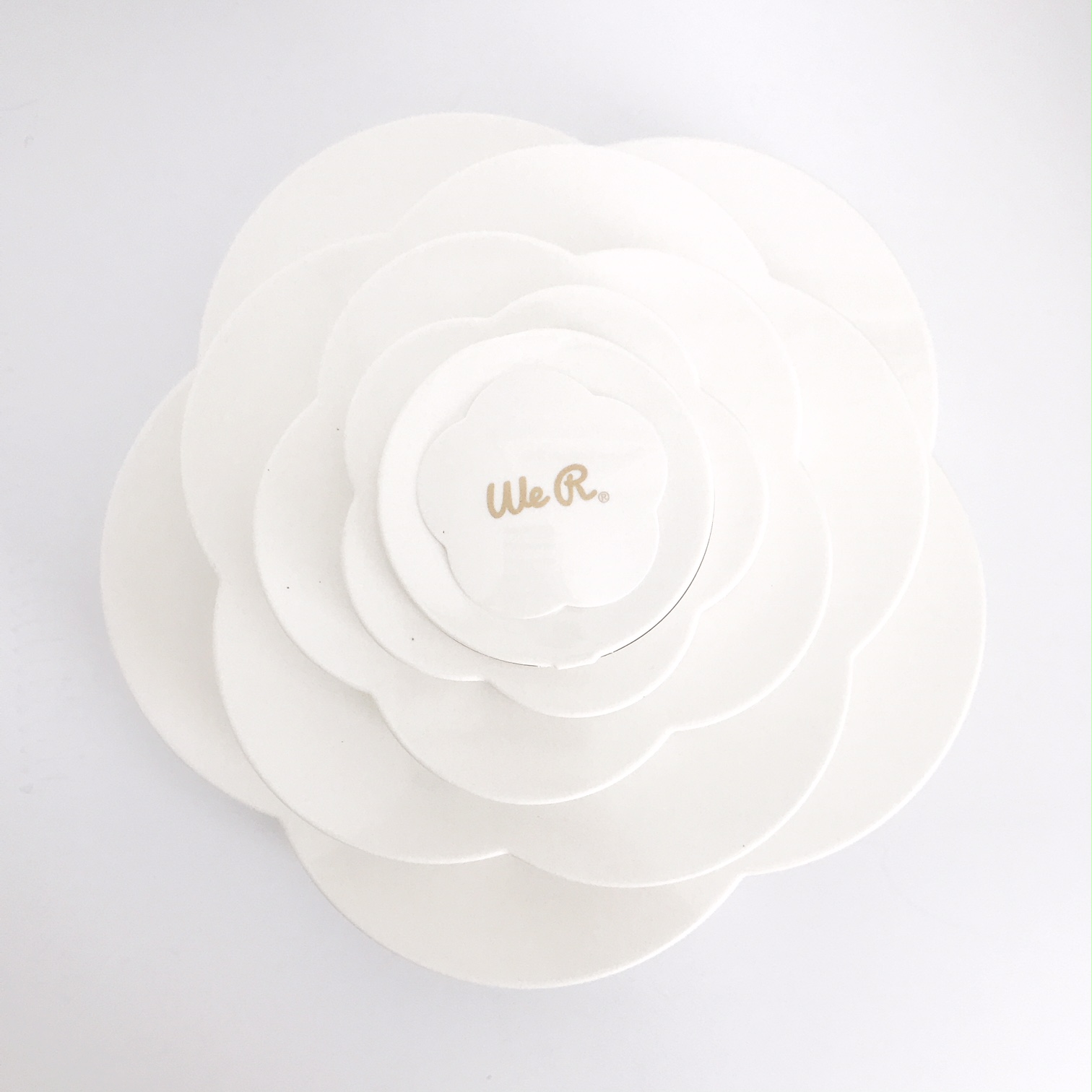 How to Fill it
I decided to fill the We R Memory Keepers Embellishment storage flower with the things I sure most. in order to fit all of the little bits I wanted, I cut up some of the embellishment sheets (gold faceted gems & rhinestones, candy dots, etc.) so that they would fit properly into the largest bottom compartments.
There are two different sized mini clothes pins, multiple strands of sequins that I cut apart and use to glue individual sequins to projects, small pearlized paper doilies, gold bow paper clips, any my all time favorite embellishment- faceted buttons!! (I'll drop a link to these favs below).
As you can see, I filled it up quite easily. I'm soon happy with the result. It really does straighten things up on my desk and makes it really easy to see what I am looking for without having to open tons of containers to find the button or gem I need!
Thanks to Amazon, you can grab one here: https://amzn.to/2Jz4RXY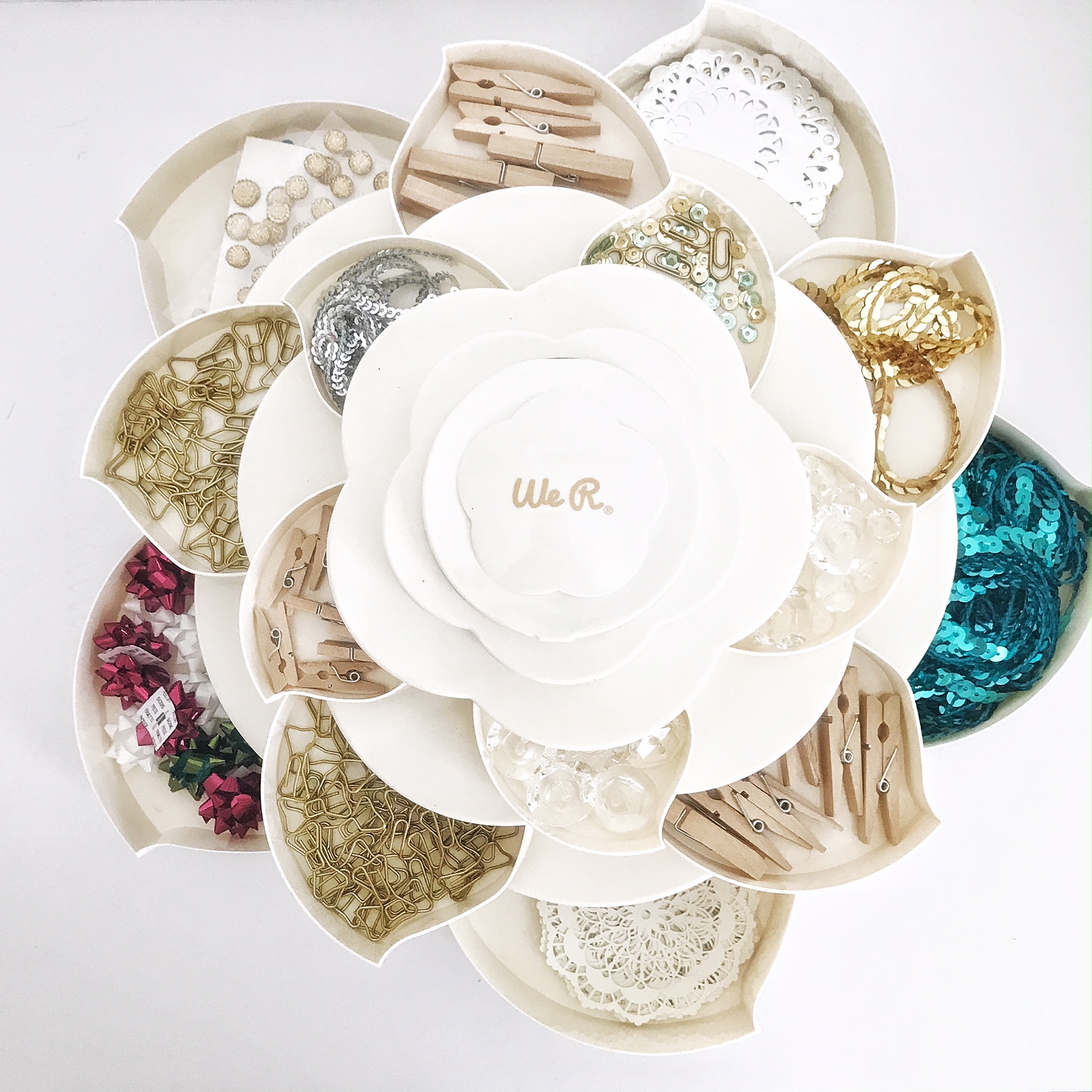 Do you love it? Will you fill yours with your favorite goodies? As promised, here are the links to my favorite embellishments shown above (or the closest current thing to it):