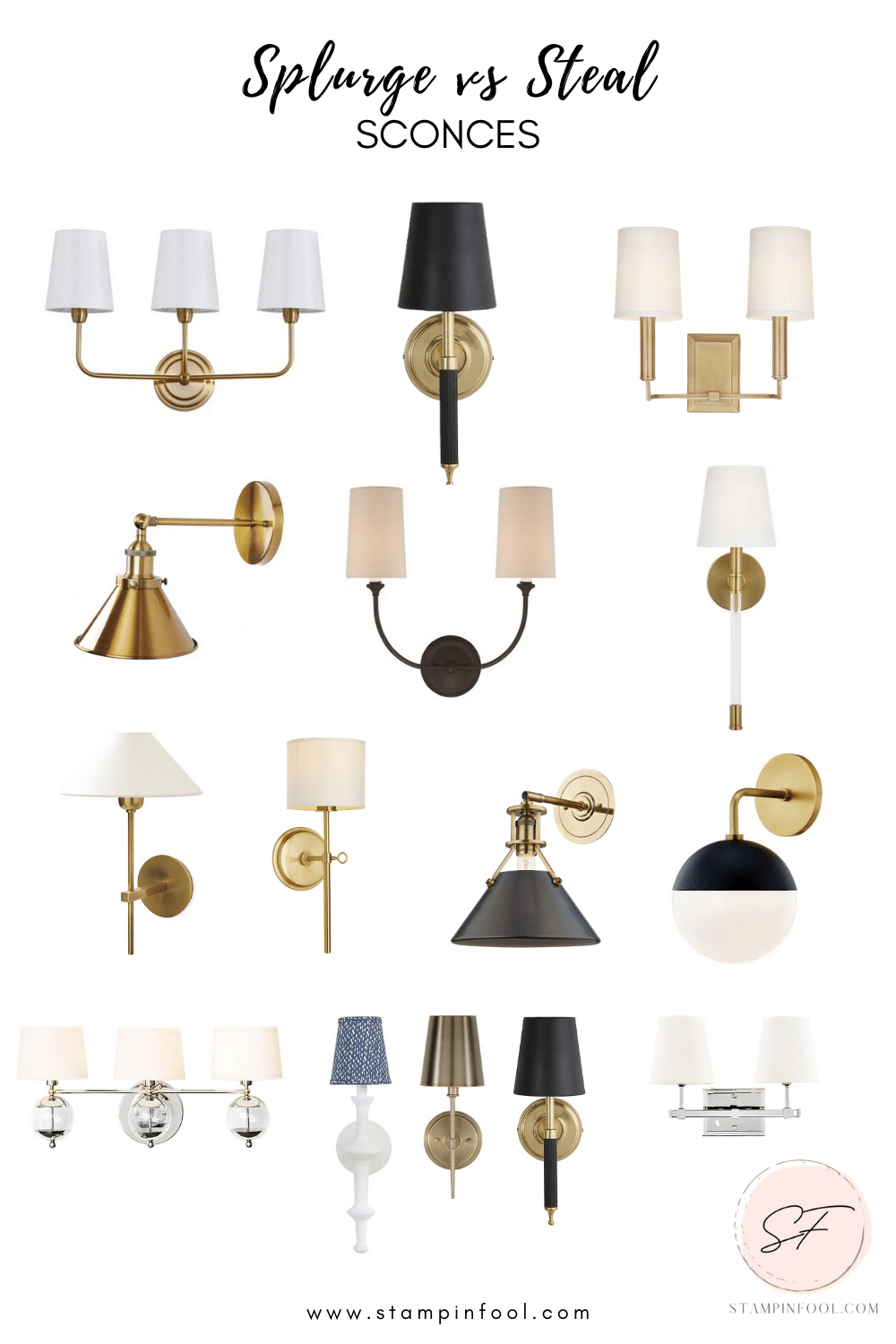 SPLURGE VS STEAL: GORGEOUS sconces
Welcome back to Splurge vs. Steal! We're talking splurge vs steal for wall sconces. No matter your design style, we've got a sconce for you.
We all love a great deal on furniture! I'm going to show you high style home decor at good, better, and best levels. You'll get to see what's out there and a few affordable look a-likes.
As always, when we move down a tier to a lower price point, quality can suffer over the long term. So be sure to read the most current reviews and always look for real life photos of the decor pieces before you buy. I want your expectations to be realistic. But I will also do my best to share pieces with overall positive reviews.
Everyone's budget is different and where you want to spend and save will vary. Grab a cup of coffee and check out this week's splurge versus steal on the perfect sconce.
DESIGN DETAILS: GORGEOUS SCONCES
I've sourced a slew of wall sconces for you at a good, better, and best price and quality point. All of these are available online so that you can order them and ship them now.
We love sconces because they provide light in all the right places from hallways, fireplaces, around art, in dining rooms, beside powder room mirrors and more. Use this measurement guide to get the right fit.
FAQ'S ABOUT SCONCES
ARE WALL SCONCES IN STYLE?
YES! Wall sconces are very much in style. Despite the old sounding term, sconces add light, interest and texture to any space no matter your design style.
HOW LONG SHOULD A SCONCE BE?
The sconces can range from 12″ to 20″ depending on where you hang them. Go for larger sconces on big walls that have white space. For smaller spaces opt for a smaller sconce.
What are wall sconces used for?
Wall sconces provide an additional light source in a room or hallway. They can also be used to add to the design aesthetic to the space.
Do wall sconces need wiring?
Not all wall sconces need hard wiring. Some come with wall plugs so that you can use them without the need for an electrician.
Where should wall sconces be placed?
Sconces should be placed symmetrically at 60″ to 72″ from the floor depending on the ceiling height and height of the furnishings in the room or hallway.
How can I light my wall sconces without electricity?
Add a puck light inside the shade of the sconce where the lightbulb would normally be. The puck light will act as a light source without electricity.
How far should sconces be from art or a mirror?
Sconces should be installed 4″ to 6″ beside the piece of art or mirror for the best fit. For larger spaces with wide sconces you can affix them up to 10″ from the sides.
MY FAVORITE AFFORDABLE WALL SCONCES
Below are some of my favorite sconces from many major retailers that range from $50 to $350. There are brass, brass and black, polished nickel, and black sconces. We love that the styles vary so that there's something for everyone.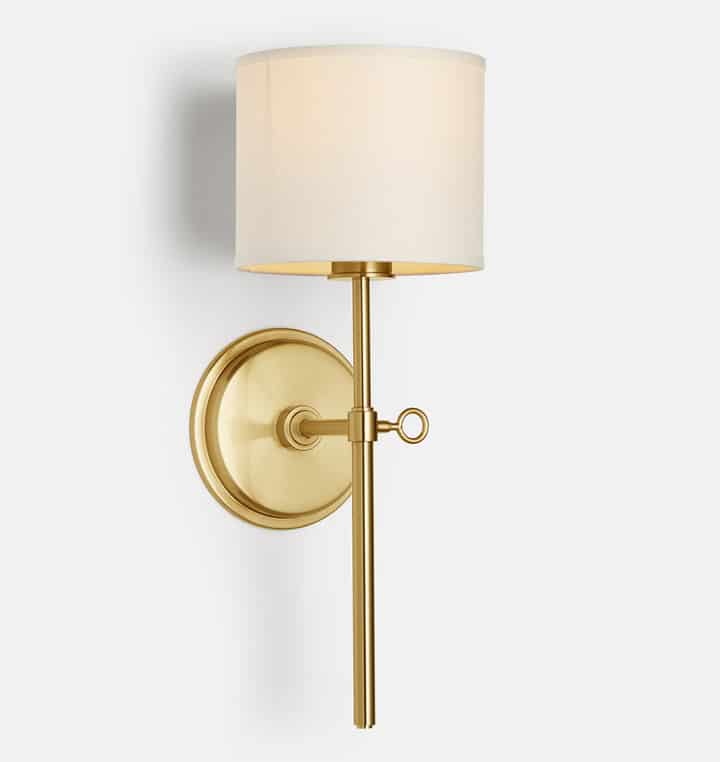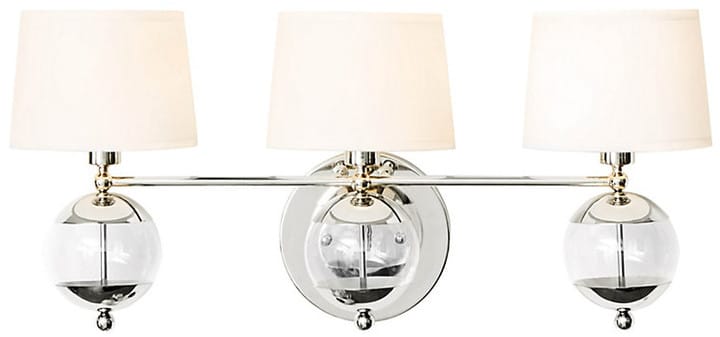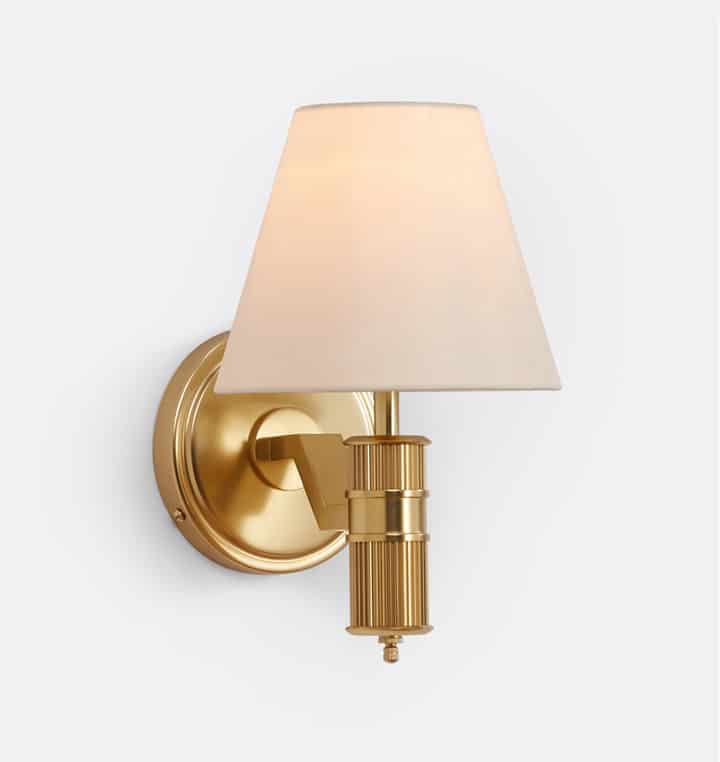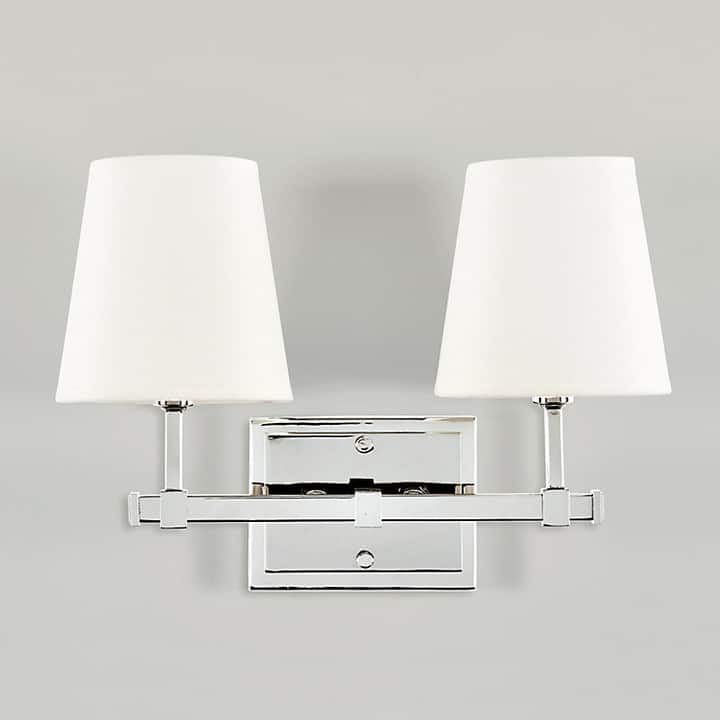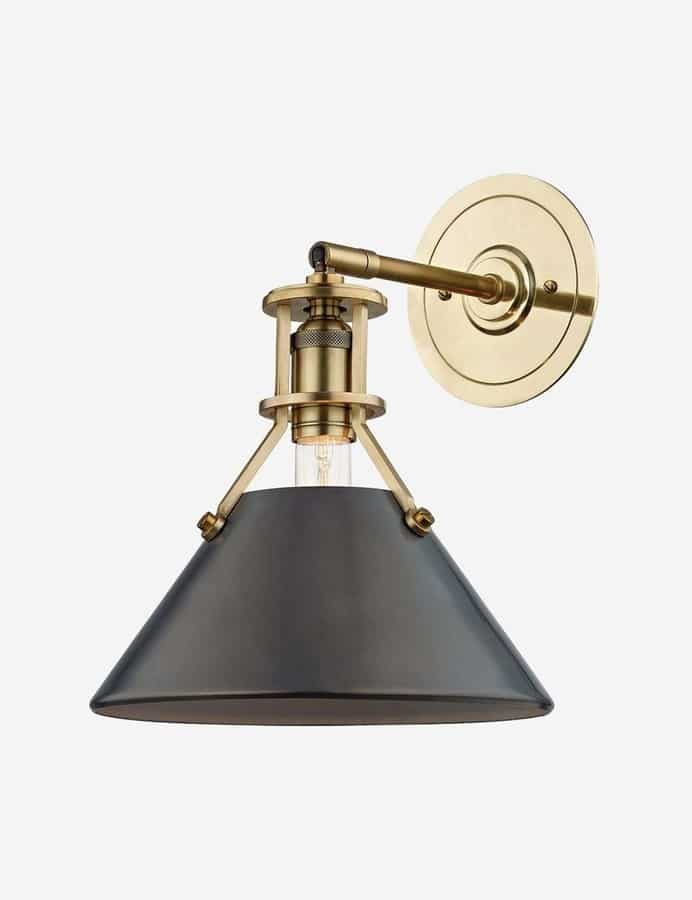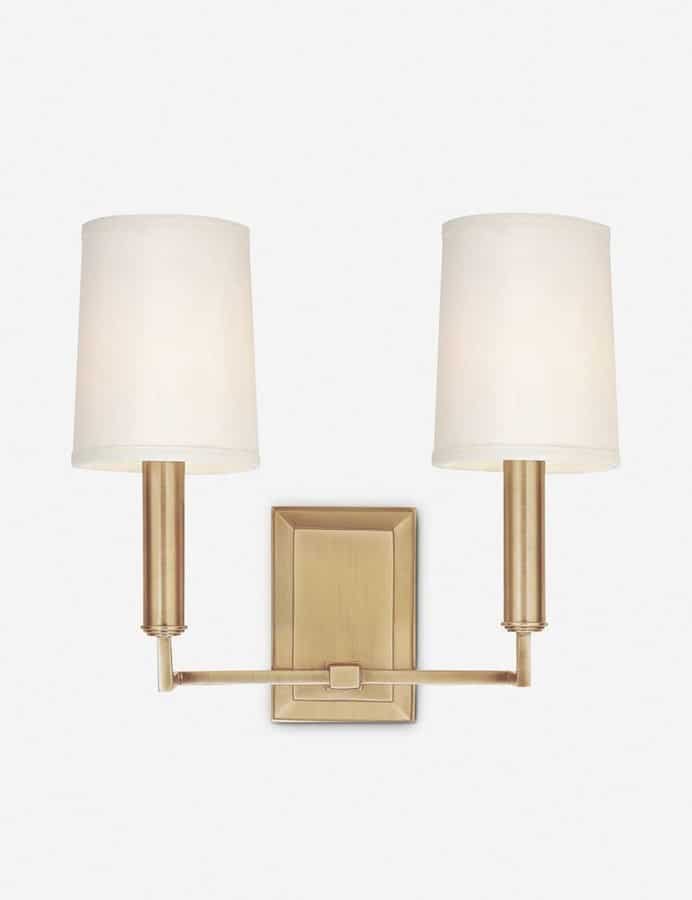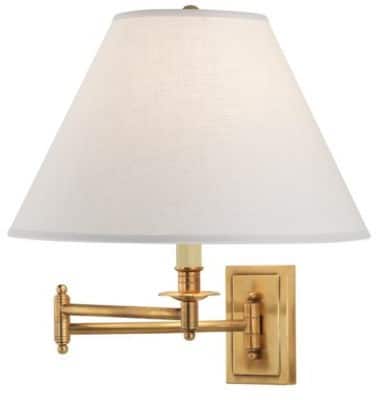 Happy Decorating!
XOXO April