THESE ARE A FEW OF MY FAVORITE THINGS FALL 2019
Fall is here and I am cannot wait to share my favorite things for Fall 2019! I am loving the weather. We still have 89 degree days, but the evenings are cooler which is great for taking family walks.
WHAT I'M WEARING
I'm no fashionista, in fact I'm probably style challenged, but I came up with a system that works for me.
I watched the Netflix documentary about Marie Kondo and my then rewatched it with my husband after the kids went to bed one night. He exclaimed at 11:00pm that night that we were taking control of the closet right then, and with large lawn bags, we tackled the closet. We donated a ton of clothing. But we also kept a lot.
The main reason I wanted to simplify was to keep the laundry under control. It's a constant struggle. In fact, I use a laundry service for towels otherwise they would never get done.
Over the past six months, I have felt more overwhelmed with laundry. So I made another pass at my closet. I culled everything that hadn't been worn over the summer and even items I didn't wear last winter that somehow made the first cut.
When I looked at what I wore the most it was black, white, leopard print and the occasional colorful printed dress. I minimized my wardrobe to only those items that I love, in the colors I wear the most- my "uniform".
I kept a favorite pair of jeans, 3 pencil skirts, 2 pants (same in diff colors), about 10 b&w tops and a few lounging shirts and pj's. Everything else went to people I know or to the local emergency clothing charity.
Along with my new self imposed "uniform" of black, white and leopard, I have a renewed sense of love for my wardrobe. In the past month, I haven't once walked into my closet and thought, "I have nothing to wear." which was a daily occurrence.
I am really enjoying my simplified choices, that all coordinate with each other. I can't wait to wear my leopard print sweater when it's a little warmer out. I also have a favorite cardigan to layer over all of my existing tops.
Are you ready to see a few of my favorite capsule wardrobe pieces? Here they are:
1. SIMPLE DRESS WITH POCKETS
This dress is amazing. It's lightweight and breezy, it covers high and low (modestly), and it has POCKETS. I love everything about it. It's like wearing the most comfortable a t-shirt and jeans, but it looks like a million bucks. It's flattering on virtually every size and shape and at around $15.00 you can't pass up on this one. I am sure it won't last forever, but so far it has made it through an entire year with regular use.
PS- I also have it in black because at this price point it's an everyday wear.
2. Leopard Print Sweater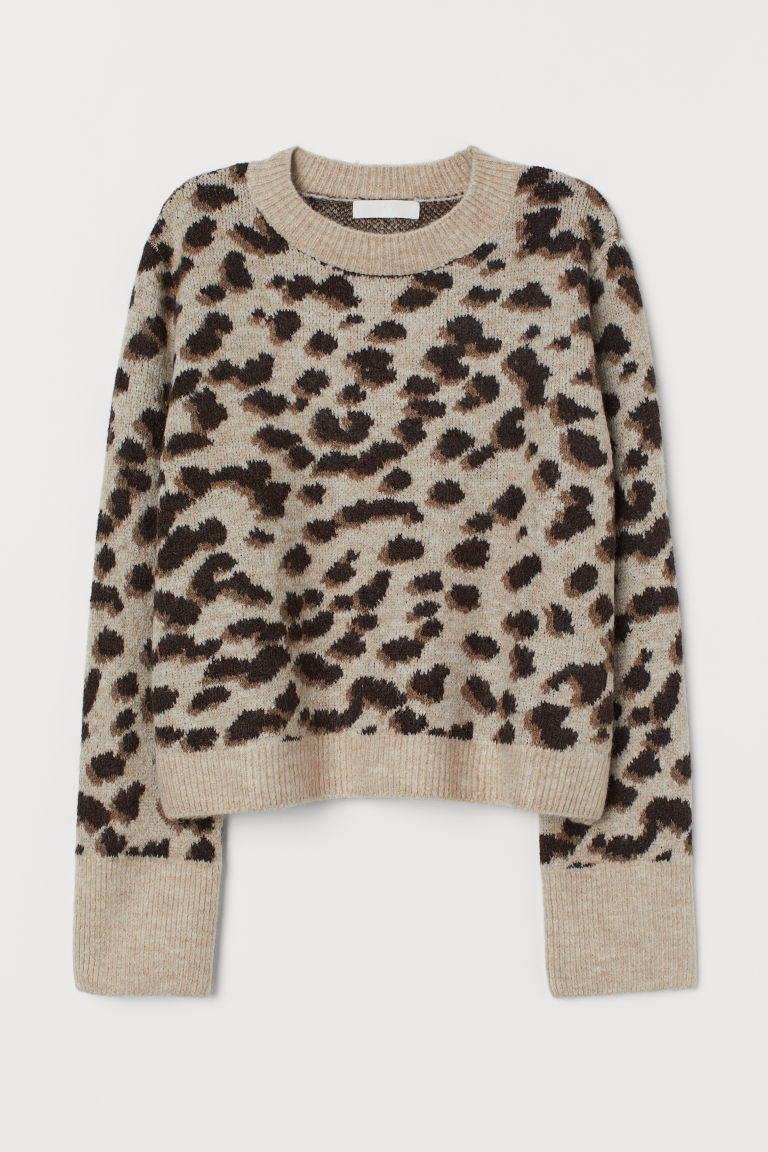 3. Windowpane Pencil Skirt
Another H&M best find, is this black and white windowpane pencil skirt. I love a pencil skirt and I wear mostly black, white and leopard with a self imposed uniform, so this ticks all the boxes.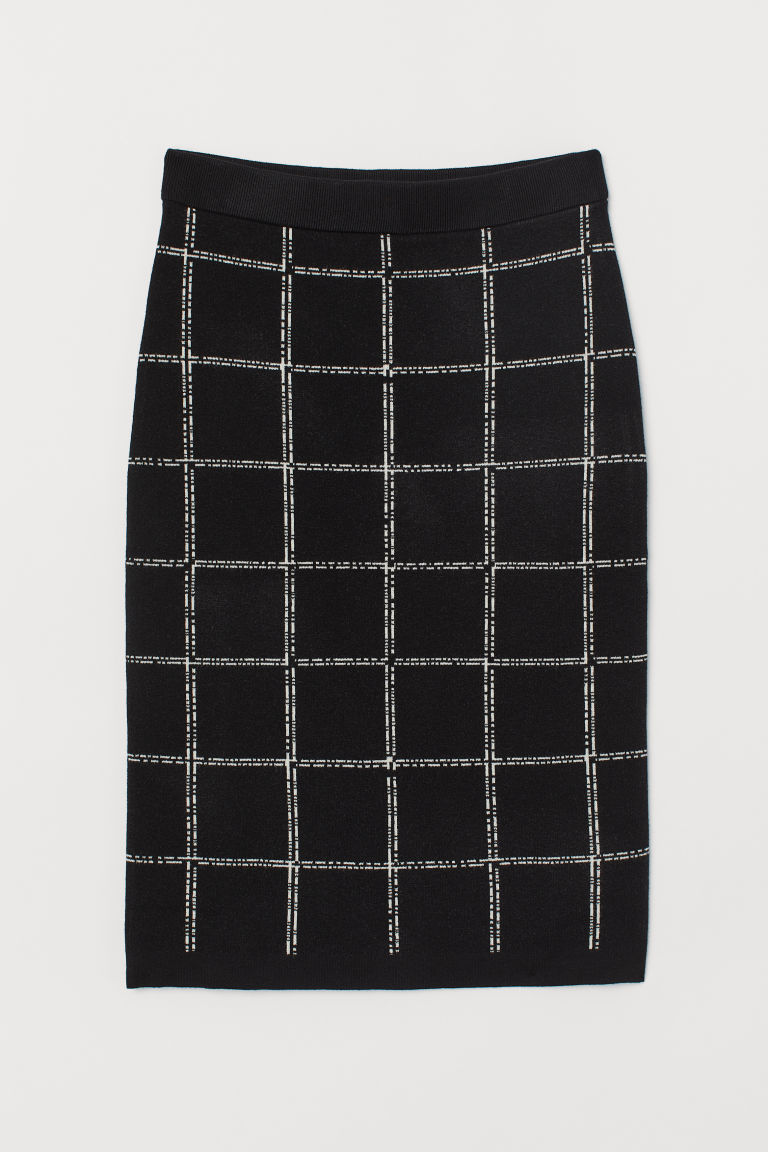 4. The best jeans you'll ever own
Madewell- Curvy High-Rise Skinny Jeans in Danny Wash
I set out to find the best curvy jeans in all the land. I went to a ton of store and tried on a million pairs of jeans and this is what I loved most. With a price tag of around $130, you can laugh your pants off, but I'm telling you- this is an investment piece. I have three of the same exact Levi's that I used to love, that sit lonely on the shelf. These jeans are a little bit stretchy, and the high waist hides all of my problems. I went with a Tall and one size down from my normal waisted jeans due to the stretchiness. They are expensive, but worth every penny because I don't wear any others anymore. I am 100% fine with loving one pair and only wearing these!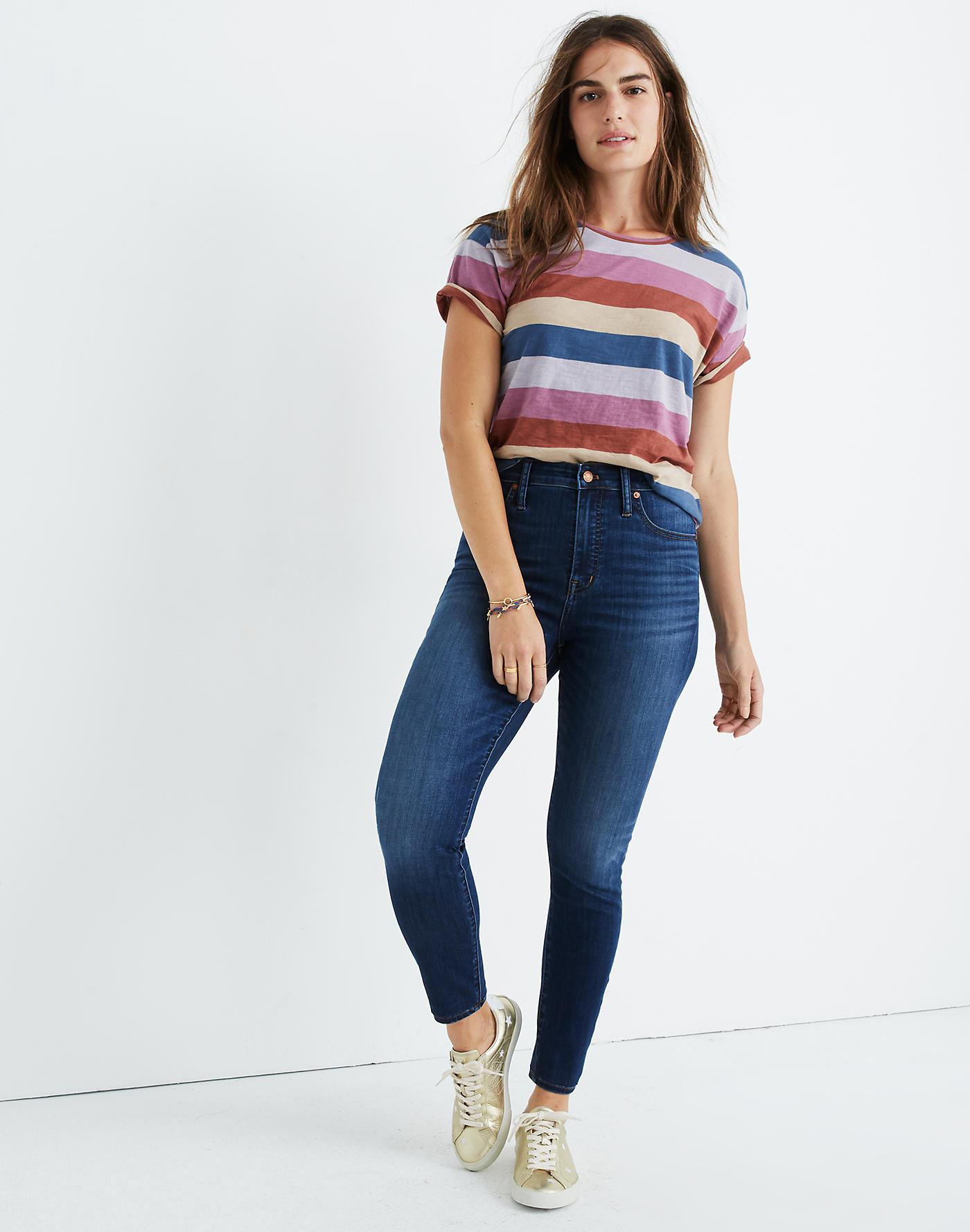 HOW I'M DECORATING
Choosing artwork is always hard. You don't want the same thing as everyone else, but you also don't want to spend a fortune or have to wait months for delivery.
1. BFF PRINT SHOP
BFF Print Shop offers vintage prints at only $15-20 per download. You can choose from vintage prints, black and white photography, lettered prints, abstract and more!
When choosing art, bigger is better. Think about the size of the wall- length and height. Walls are pretty big and an 8×10 artwork isn't going to look right on that huge wall. So think carefully, measure and tape off with painters tape the size of the art you are thinking about. I like a pair of 16×20 in 18×24 poster frames or 24×36 for a single piece.
See more: https://bffprintshop.com
2. TARGET POSTER FRAME IN OAK
I am loving this faux oak poster Frame. At 18″ x 24″ it's the perfect scale for most walls. Often times we choose smaller art or frames and it just isn't enough. With this size, you can send your favorite photos to Walgreens and order a poster size print (16×20 or larger) and pop it into this frame for the perfect gift or decor piece.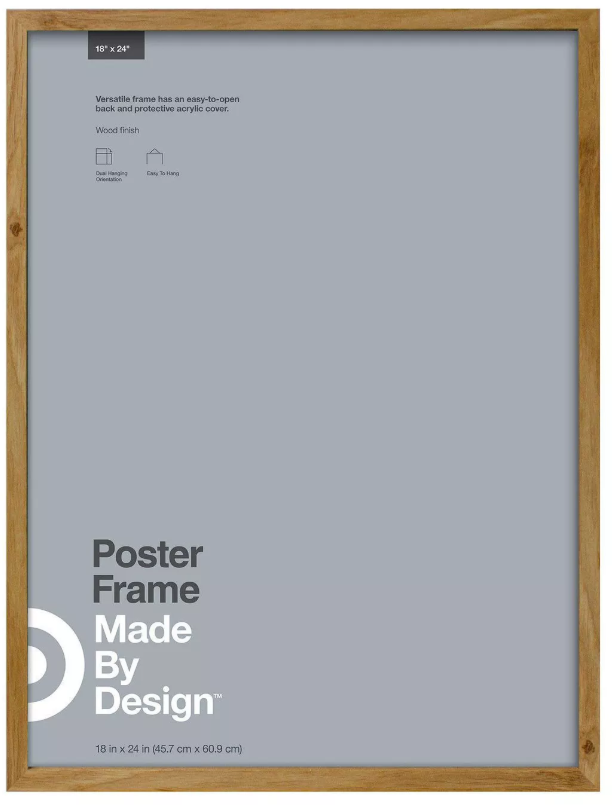 3. DIFFUSER
The smell of fall is in the air with this diffuser. I've pulled out the cinnamon and orange essential oils and begun diffusing them daily to make the house smell amazing. It not only smells great, but it looks great too with the oak wood tone, it will blend into any decor style.
4. SOUND MACHINE
While this may not rank as the #1 prettiest decor item, it's not ugly either and it is definitely functional. I never understood why everyone was on a white noise craze until we started using it to help the kids sleep. We keep one in our bedroom and I don't notice it until we forget to turn it on. I sleep well and small noises don't bother me throughout the night. It isn't a miracle worker, but I definitely notice a difference when I don't use it.
The Hatch Baby sound machine can be controlled by an app from another room which is helpful if you have small kids. You don't want to wake them by going into the room at night.
That's it for this Fall roundup. Happy Wednesday!