10 BEST HOME ORGANIZING SOLUTIONS IN 2022 (#2 IS LIFE CHANGING)
Are you tired of your cluttered home?
We've got the perfect solution for you. These top 10 organizing tools will solve the most common organizational problems at home. From keeping your laundry room, office in order to getting the kitchen into top shape. You won't have to worry about tripping over shoes or spilling coffee on important documents ever again!
With these products, it only takes a few minutes every day to maintain an organized space and that makes life easier. Get rid of all those unnecessary items cluttering up your home.
It's time to start living like a pro – get started today by adding these tools to your cart.
This post may contain affiliate links- meaning when you purchase through the link and I receive a small commission. It feeds my Starbucks addiction & for that I thank you! You can see my full disclosure policy here.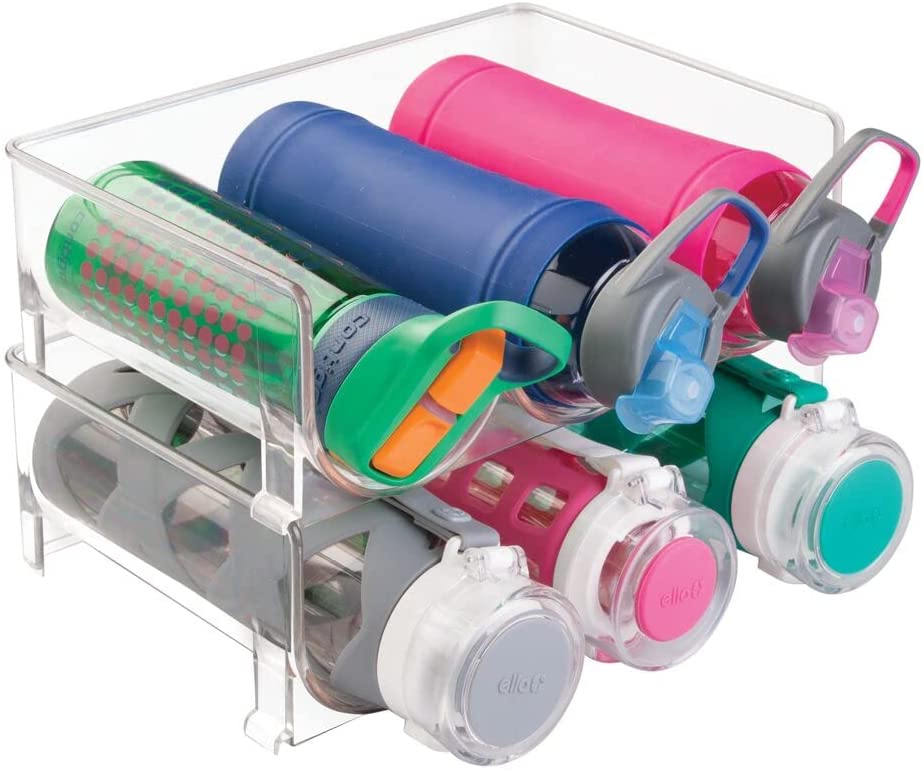 Do you have a water bottle organizer yet? If not, get one now! This was on my list of must haves.
We use water bottles every day in lunch boxes and I hate that they are all different sizes and roll around the cabinet. This solves that problem- easy to find and easy to see. It's a win-win when it comes to keeping things organized.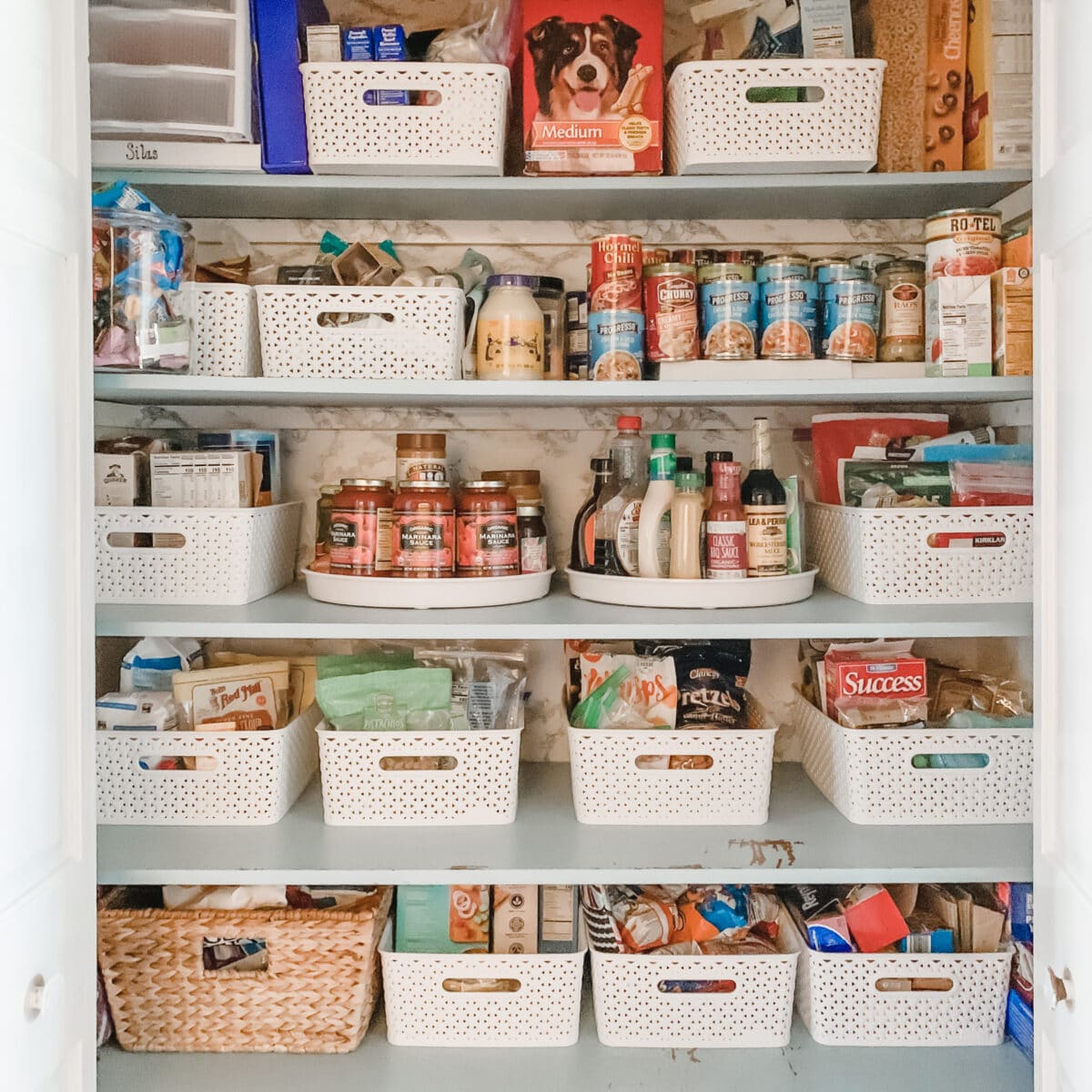 This 15″ turntable lazy susan is larger than the usual 10″ version and it hold a ton! I have two of these in my pantry to store PB, pasta sauce, honey, extra ranch, salsa, and jelly. I keep the one I need on hand as well as a backstock or two of my most used jars.
They all fit perfectly on the lazy susan and I can cram a ton on it. If you have flat shelves and can do a 15″ you won't be disappointed. And at $10, it's a steal.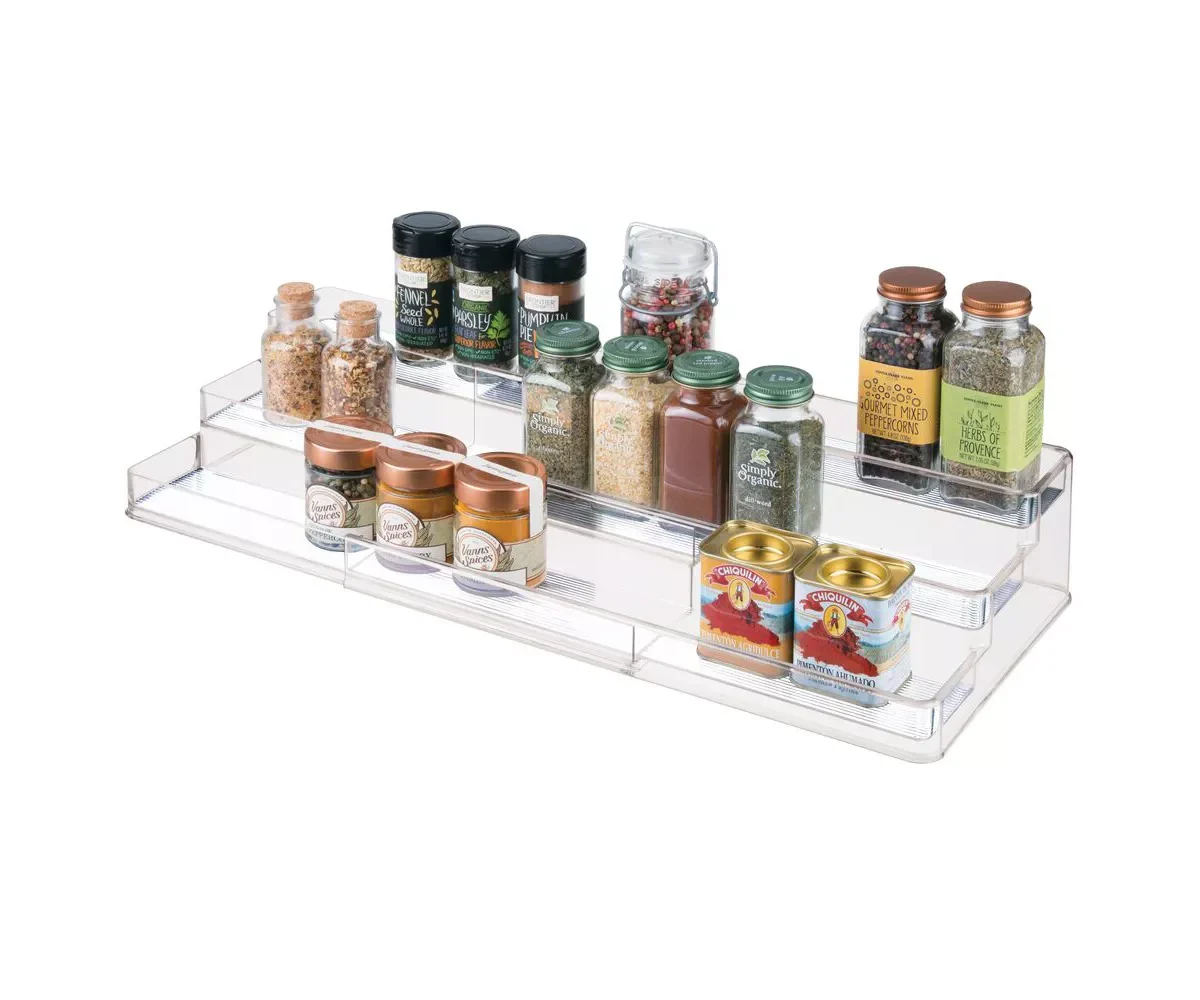 I admitedly have a ton of spices. I've tried to pare down, but I use them all often, so it's not worth getting rid of them. Plus, I make my own chili and taco seasonings and dump the large batches into old garlic powder containers.
Last year I bought this clear spice rack organizer and it has made my kitchen spice cabinet so functional. I two of these at max capacity with square, round, glass, plastic spices (because I'm not wasting the time to dump them into pretty bottles and label them- remember I'm a type B). So I out systems into place that I know will succeed.
This is a one time purchase kind of thing, so the cost is relative to only having to buy it once. Buy once, cry once. Overall, it has been great for organizing spices and keeping everything at the ready so that I can just reach up for it when I'm cooking dinner. I even keep a salt and pepper grinder in it!
I did a quick drawer purge after ordering this 8″ 4 compartment drawer organizer. It was the perfect size to corral office supplies, pencils for homework and extra phone charging bricks.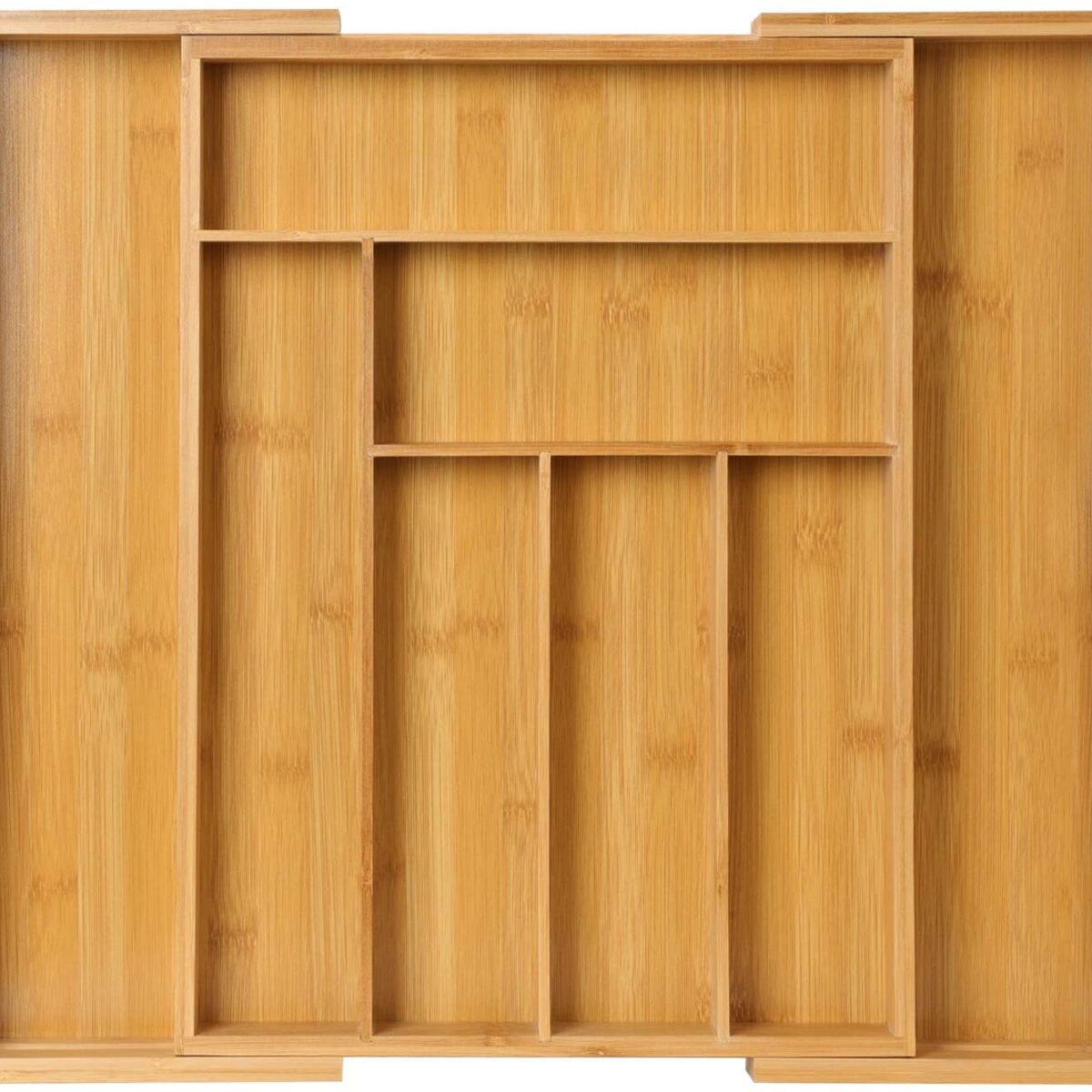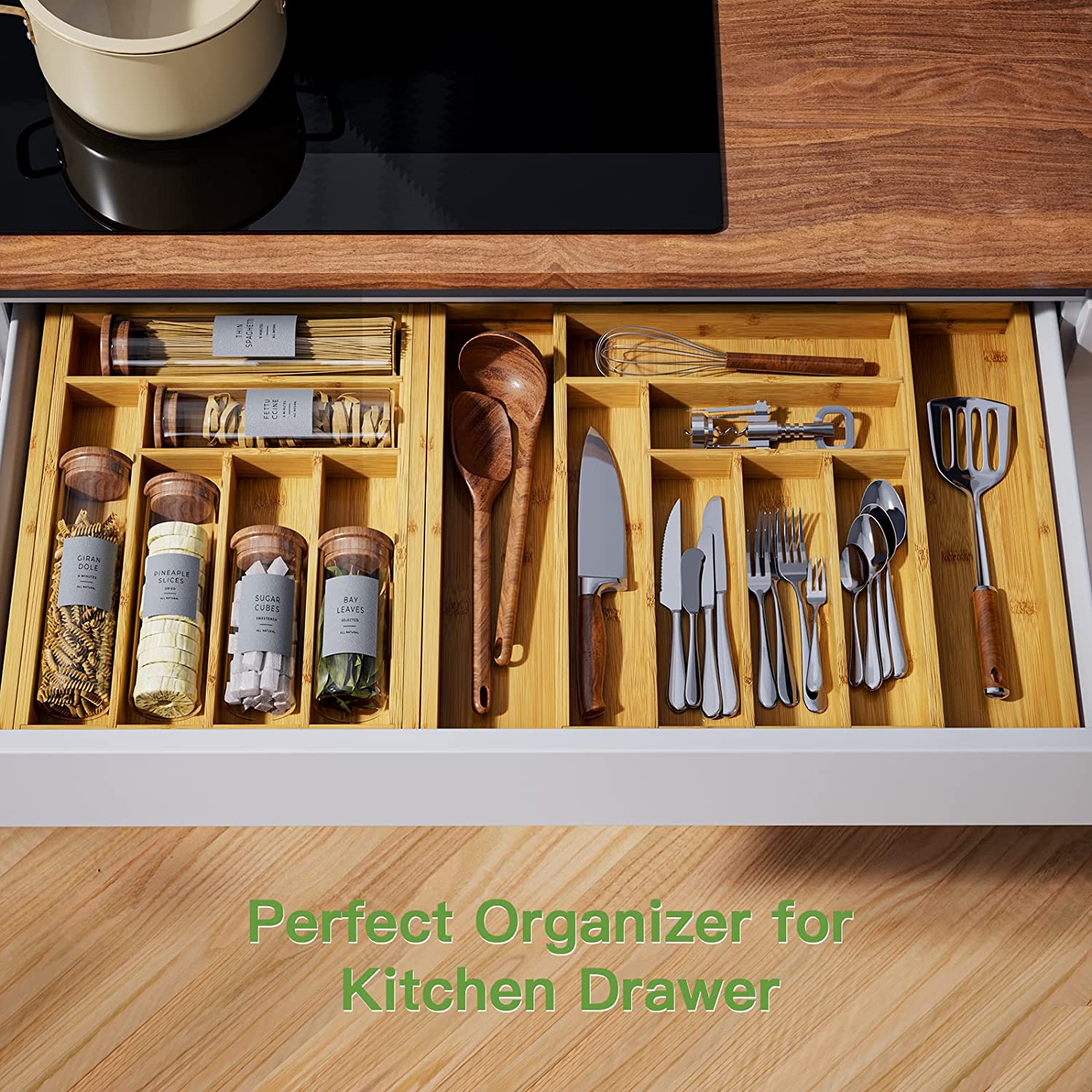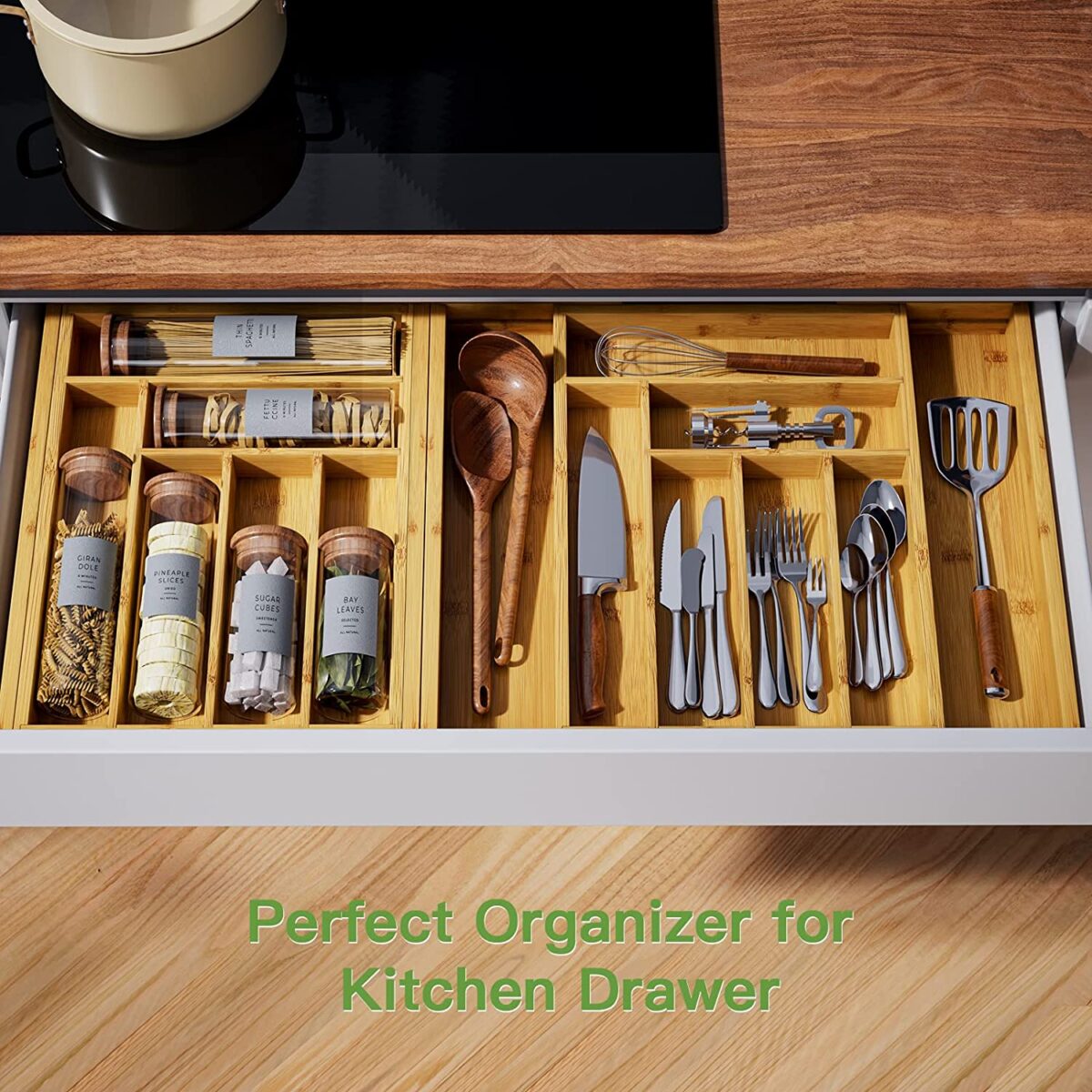 I've tried it all, plastic, silicone and wood and by far the wood silverware organizer was the winner for me. We like this one because the size is expandable to fit the needs of your drawer.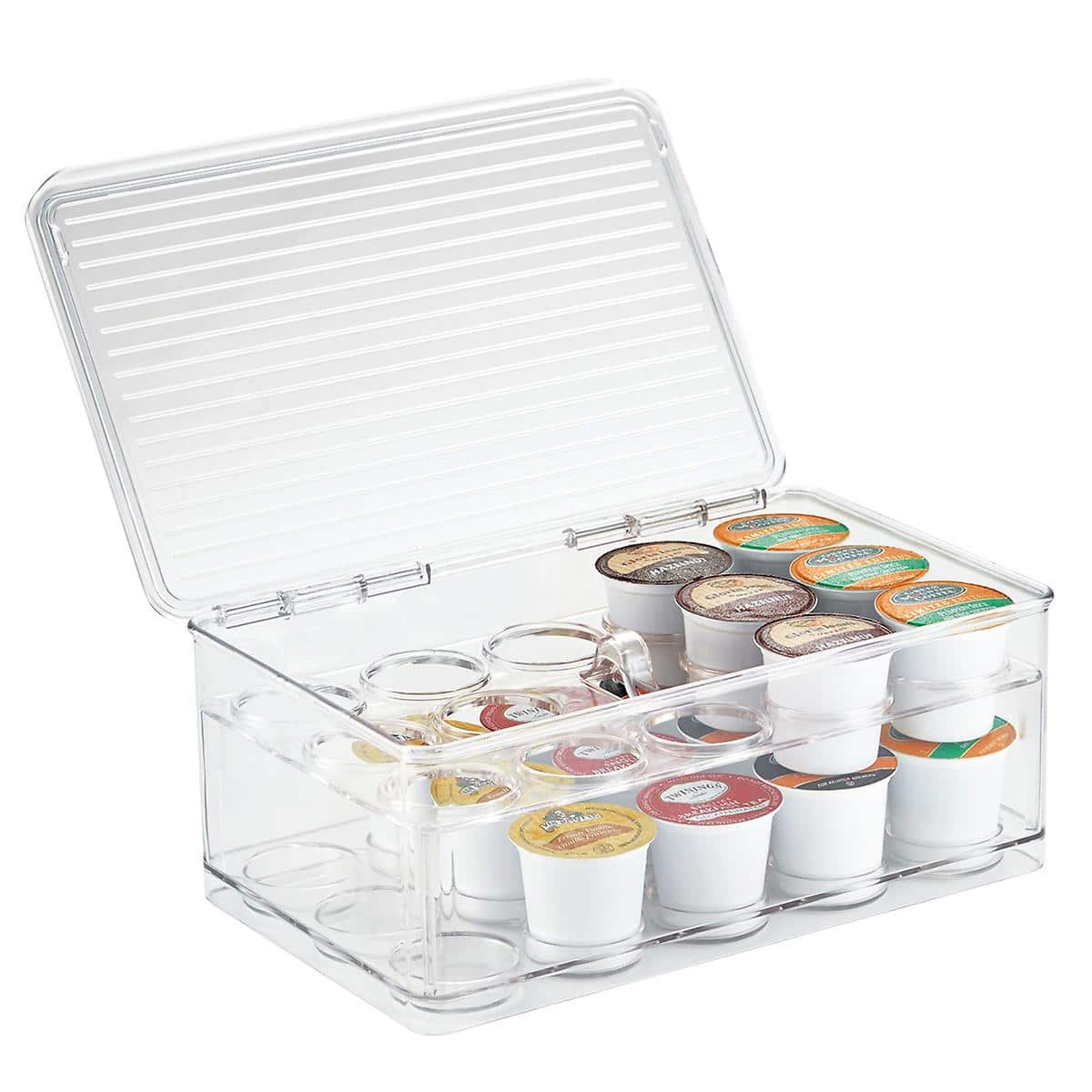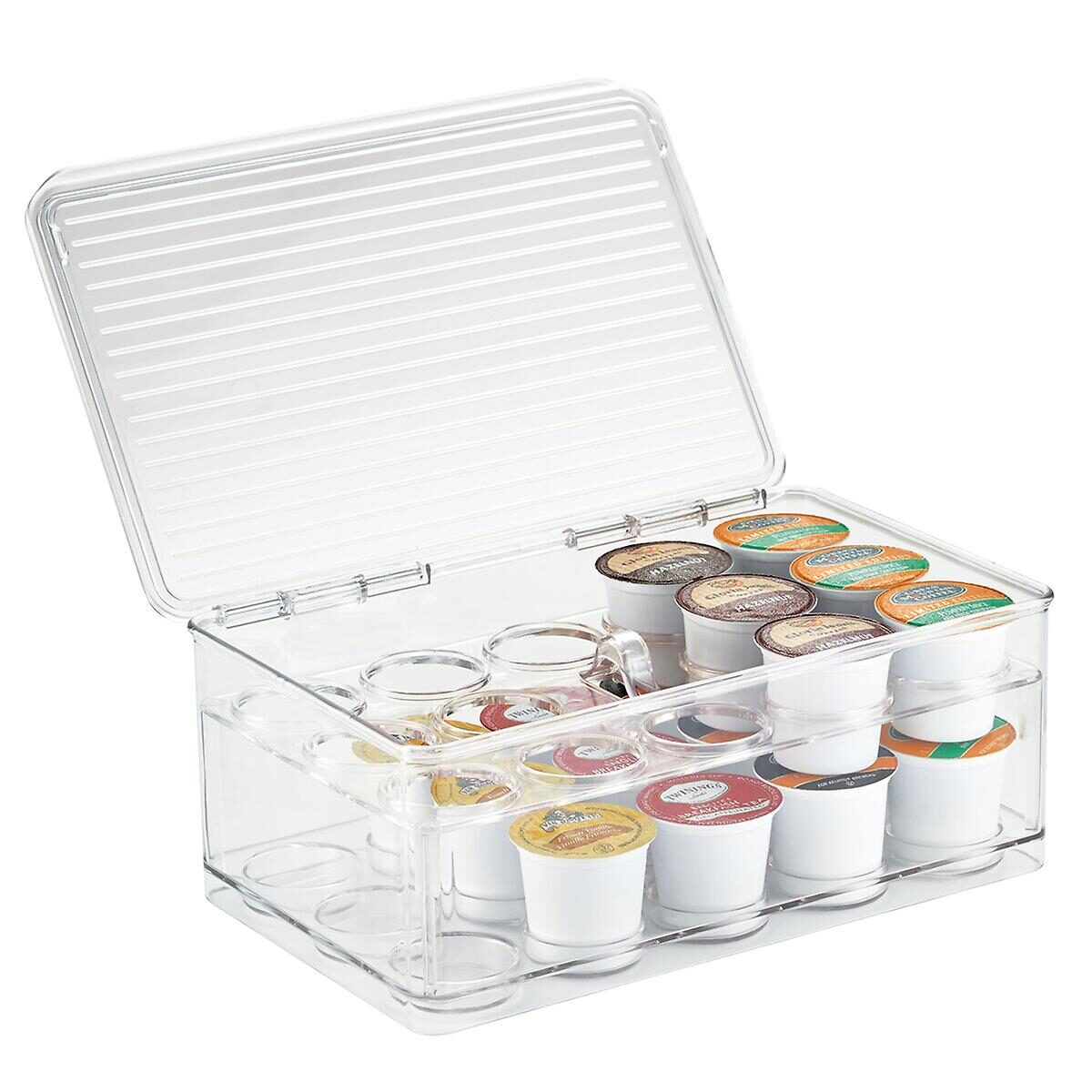 If you are a coffee drinker, a storage solution is a must. The K cups are endless and there's nothing worse than them rolling around in a drawer, falling out of a cabinet onto your head, or having to dig through a bin to find the Cinnabon coffee.
Do yourself a favor and get this K-cup organizer. It's sleek and classic.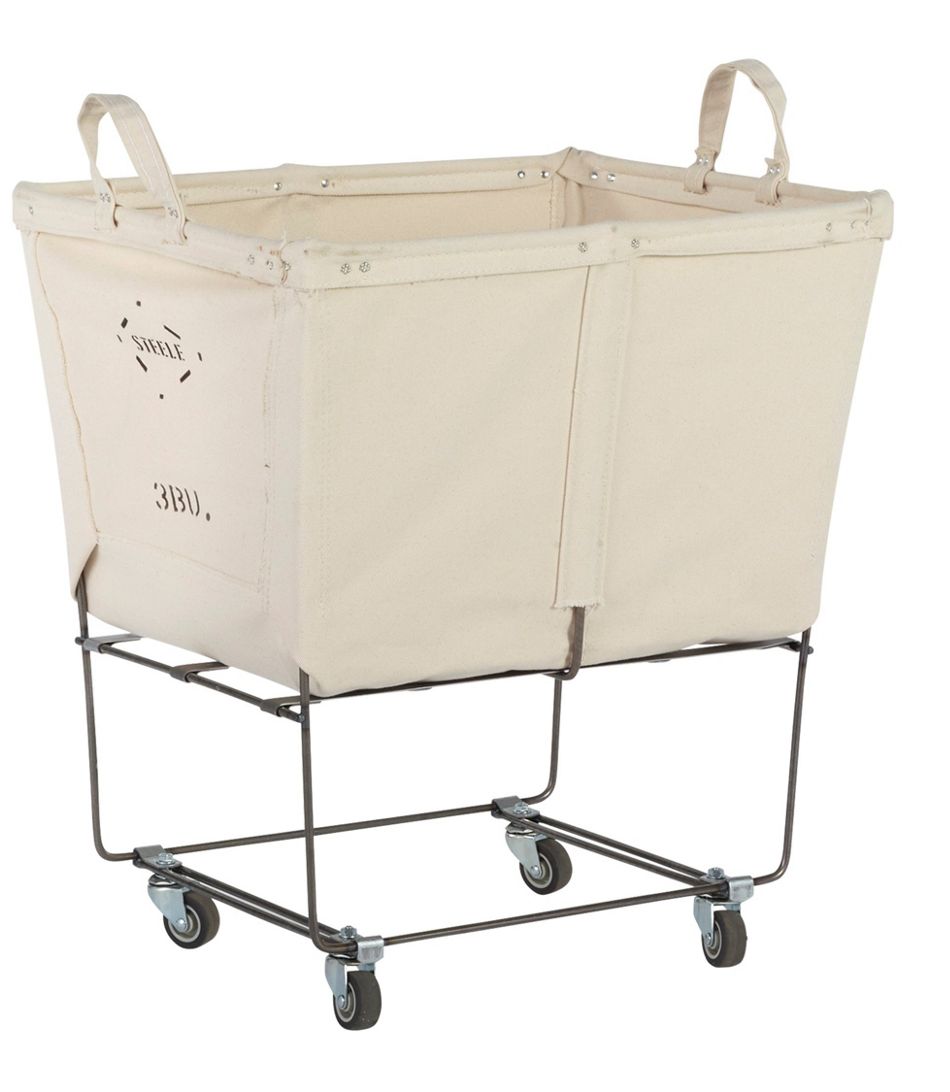 The Steele canvas laundry cart / tote on wheels has been a game changer for me. My laundry habits are a hot mess. I'd rather do anything than put away laundry.
I invested in a Steele laundry cart and while I still don't love laundry, now everything dirty gets dumped into the cart next to the washing machine. Then empty bins go back to rooms where they can collect dirties. I can toss in loads from the mega cart full of clothes.
It's the perfect set up, especially if you have "laundry day" versus a load a day.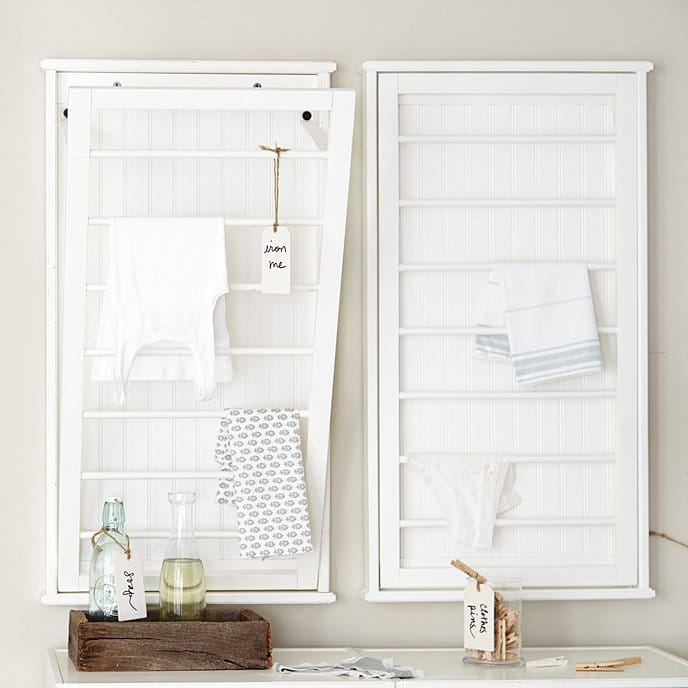 Ballard Designs makes this gorgeous wall mounted wood Laundry Drying Rack that will turn a disorganized laundry room into instantly functional space.
Having a place to hang dry clothes is imperative to keeping the space clutter free.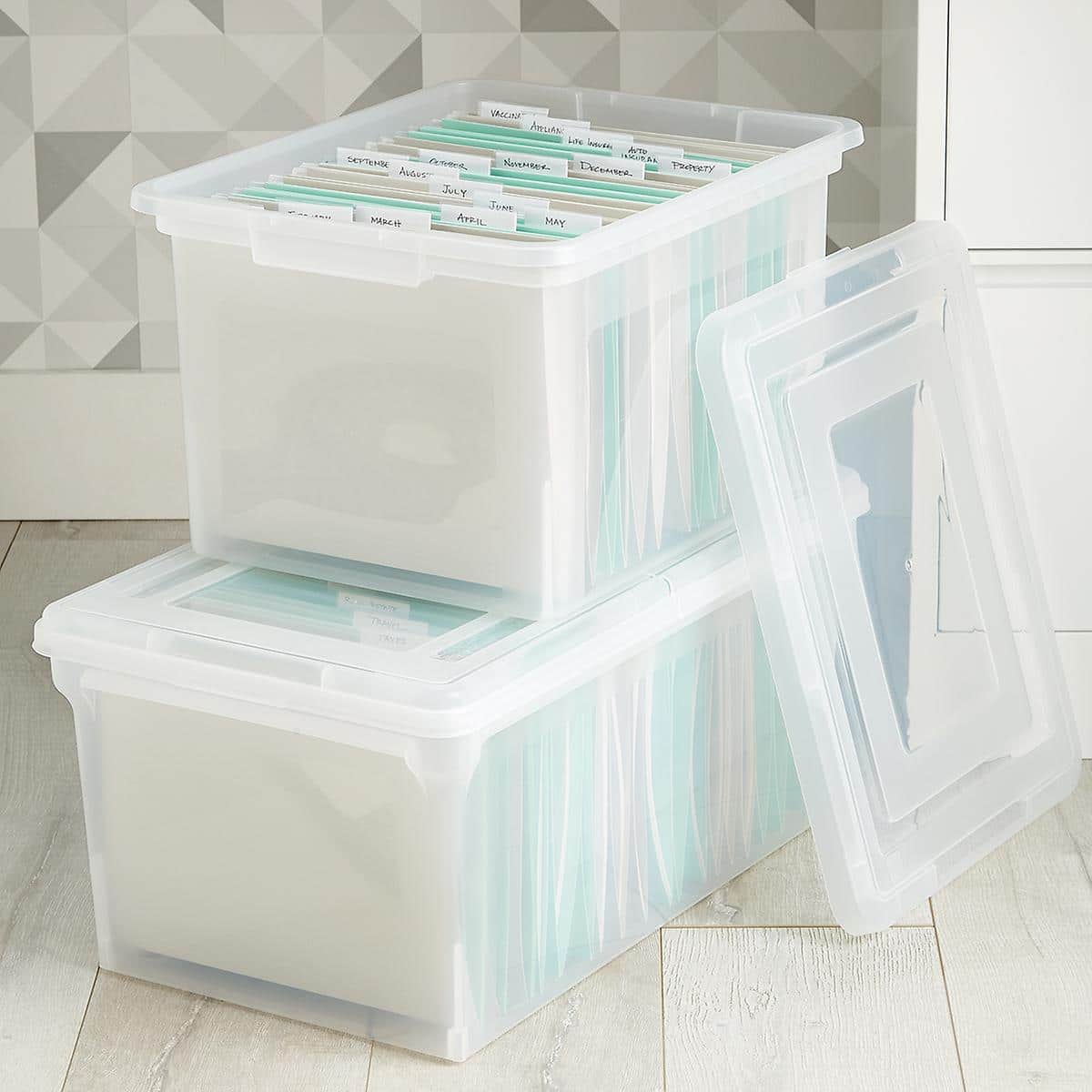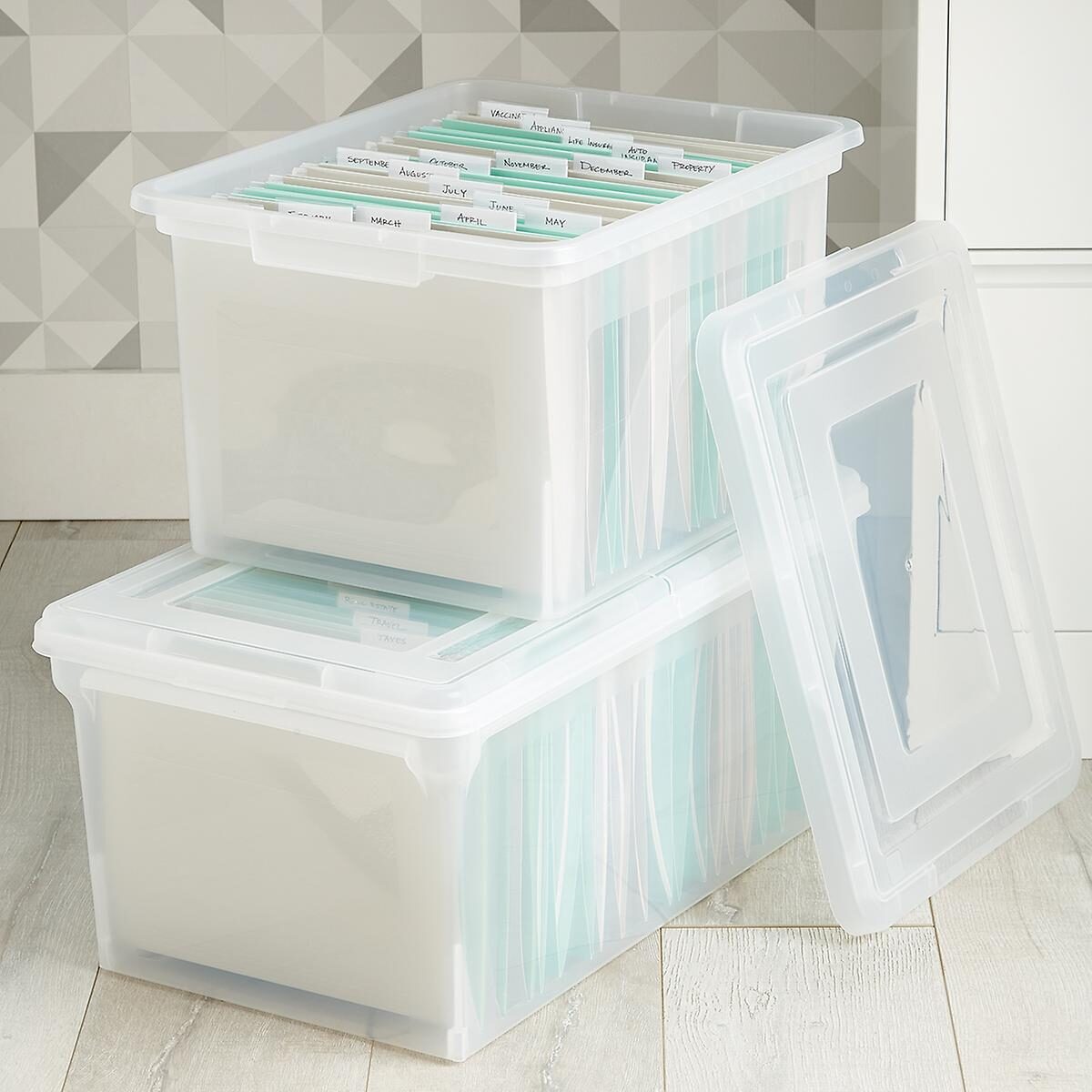 This clear file storage plastic tote box is sized to fit hanging folders. And with paper being something that you have to deal with (bills, taxes, medical info) you need a way to store it so it is easily accessible, but off of the countertop pile that keeps growing.
Even better, it's clear so that you can see what folders are in the tote. Store it under the desk, in your office, in the attic or tucked into the closet.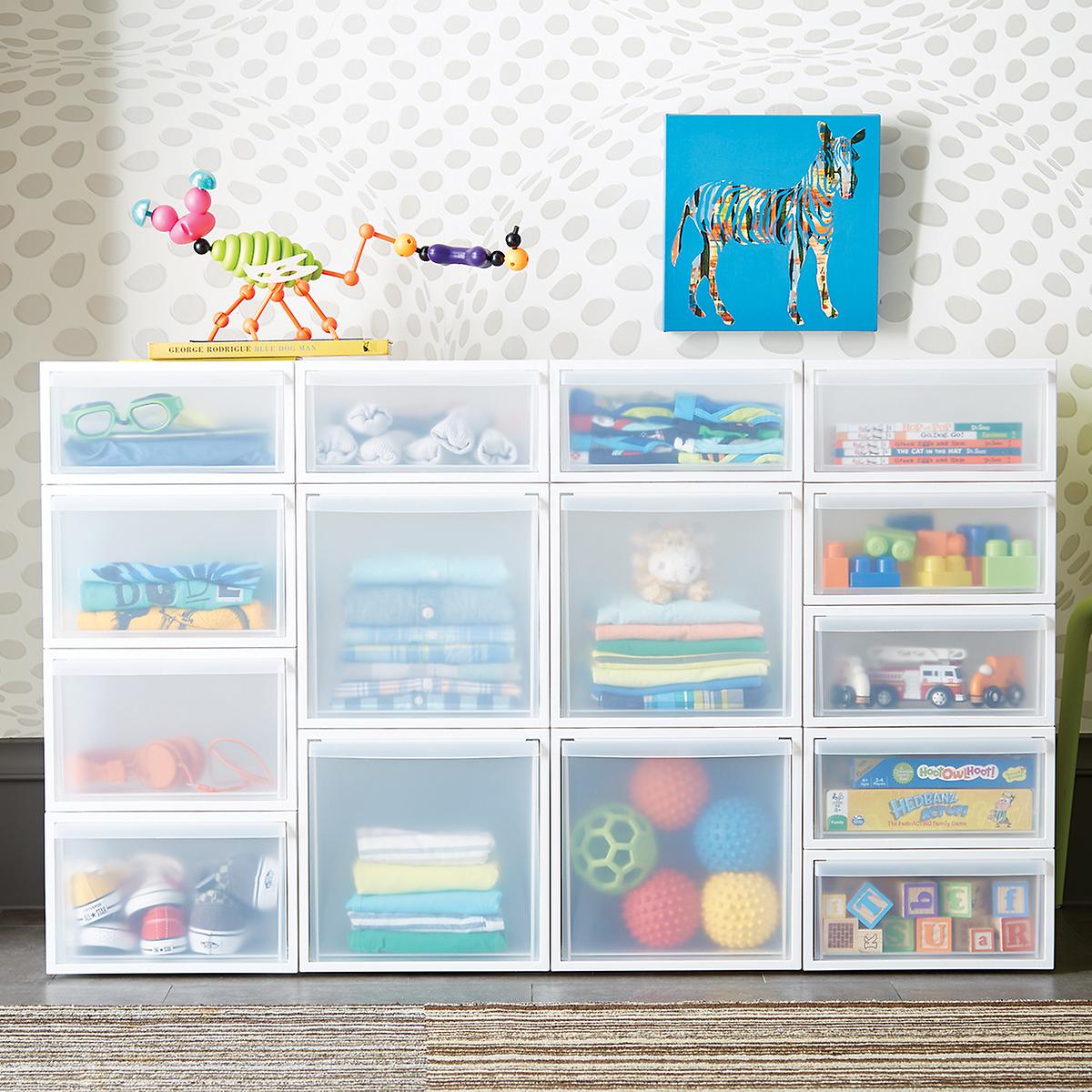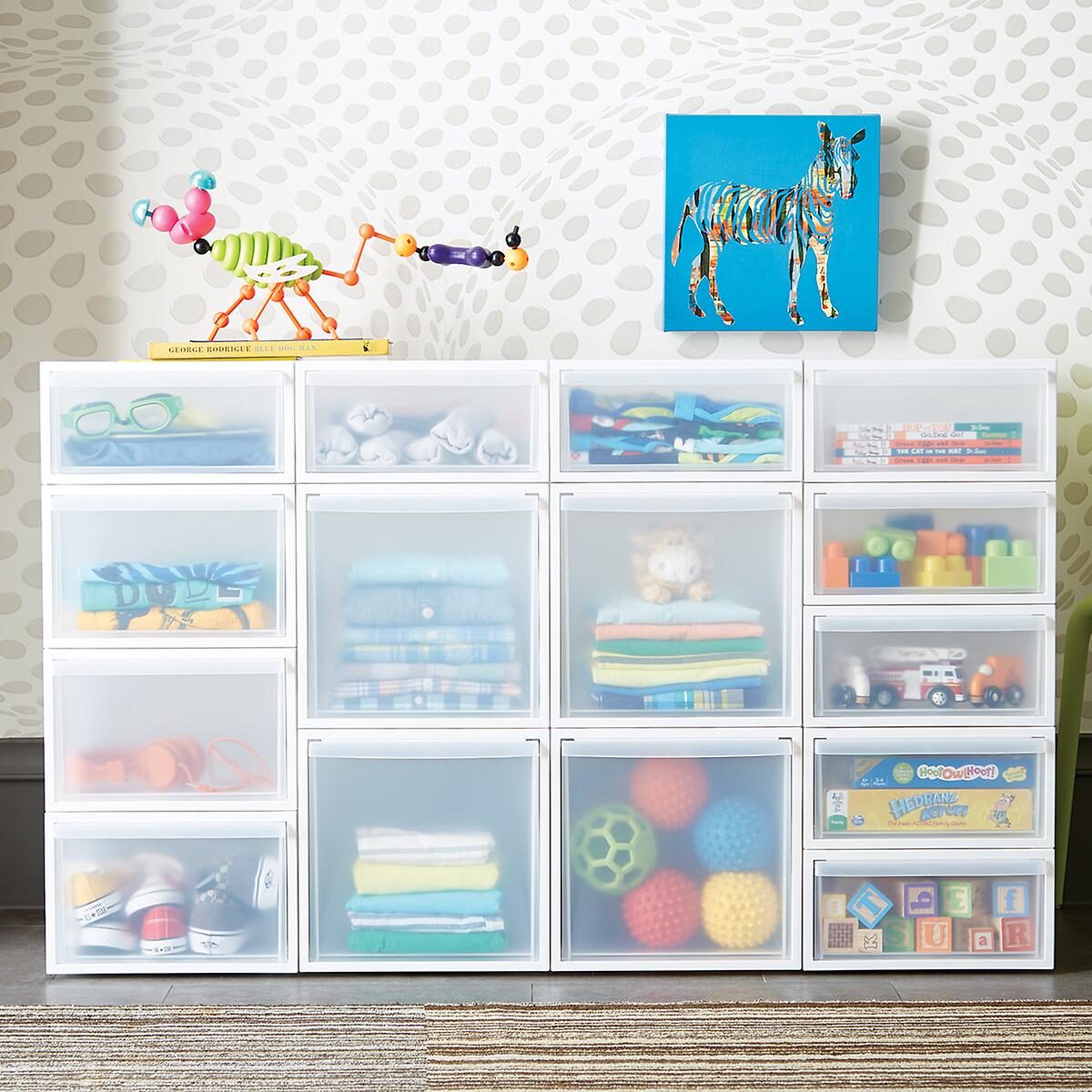 Clear stacking bins width lids are great in the office, under sink cabinets and in the playroom for storage.
BEST HOME ORGANIZING SOLUTIONS IN 2022
These were the products I found most useful in the last year and will continue to work hard for my families organizational needs all throughout 2022. What's your favorite home organizing solution?