This post may contain affiliate links- meaning when you purchase through the link and I receive a small commission. It feeds my Starbucks addiction & for that I thank you! You can see my full disclosure policy here.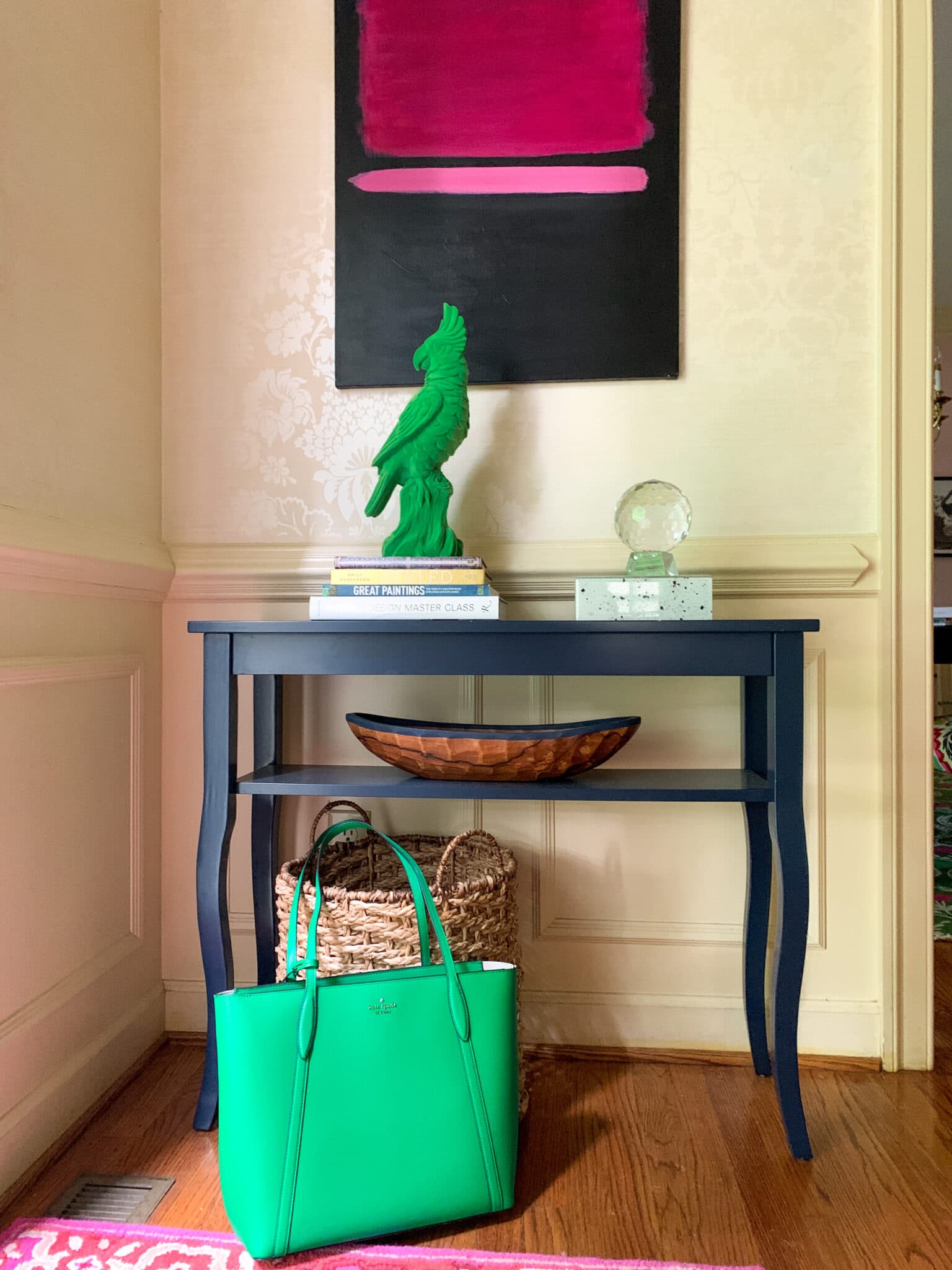 KATE SPADE SALE ON THE ALL DAY TOTE + SEE MINE!
If you've been following for any amount of time you know I love color. And Kate Spade is the greatest example of color in handbags.
I adore Kate Spade tote bags for lugging all of my things out the door every day.
In fact, I just popped into my local KS store two weeks ago and grabbed this tote in green and cognac to hold all of my daily things!
I love it so much I had to share. Because if you need another bag to handle all of your fall belongings: wallet, sweater, travel coffee mug, planner, and a good book, then you NEED this bag.
Alright friends, it's on sale and the sale ends today 8/23 so grab yours now!
KATE SPADE all day large tote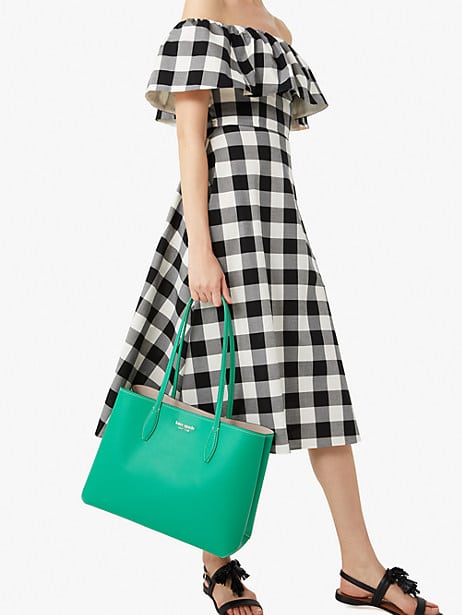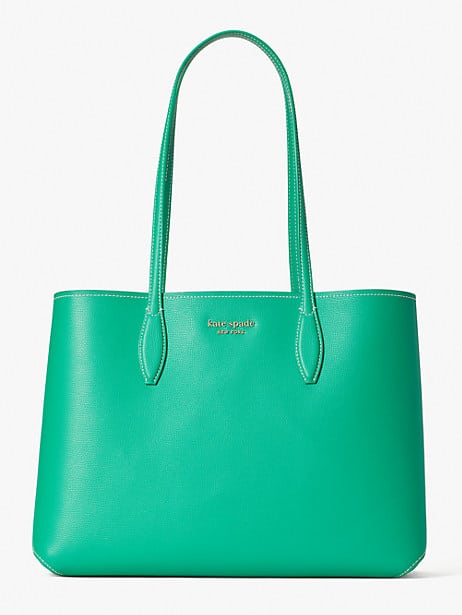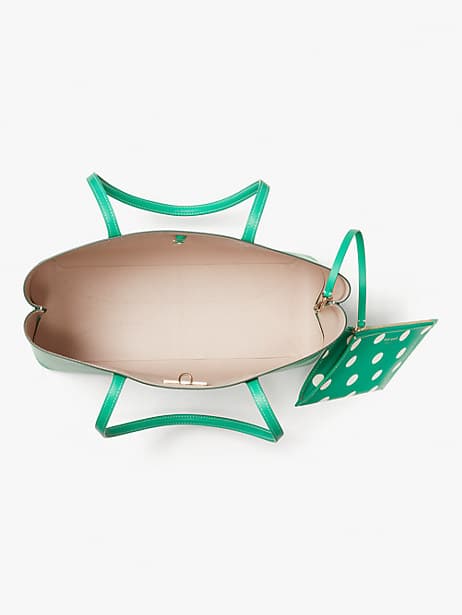 Here's what I carry in my bag every day.
Planner
Client project folders
Laser measuring tool
Tape Measure
SW paint deck
Pens
Sharpie
Painter's tape
Headphones
Art hanging hardware
Water
Snacks
Scarf or sweater
Wallet
Keys
YSL Lipstick
Business cards
This doesn't include a lunch bag, larger project bags, kids' backpacks and lunches, tools I use when decorating (hammer, nails, hooks), paint samples…. the list goes on.
To say I am a bag lady would be an understatement! What do you carry?
SEE MINE
Here's my bag running out the door, filled with all of the things! (Also, here's a peek at the camel colored bag too- it's gorgeous).