QUICK & EASY: LIVING ROOM DECORATING CHECKLIST
Over on Instagram, I posted this quick video with a short list of the pieces you need to perfectly decorate your living room (watch it below & make sure you follow @aprilwaltripinteriors).
FIND THE DECORATING RULES
Did you know? You can find the decorating "Rules" (i.e. guidelines) for each of these steps on the blog by searching for the keywords you have questions about like, "chandelier", "lamps","coffee table", "art size", and more.
I've got a post for everything to teach you how to bring your room together no matter your investment level. #lovewhereyoulive
LIVING ROOM DECORATING TIPS
Here are your quick and easy tips for pulling together your living room design.
Large Art
Side tables
Large lamps (30″+ tall)
Chandelier or flush mount if low ceilings
Coffee table books for styling
22″ + throw pillows
Correct size rug
Fesh flowers
Accent seating – chairs, ottomans, benches, stools
It goes without saying you'll need a sofa or chairs for seating in an arrangement that works best for your space.
Also, if you have windows, don't forget those window treatments!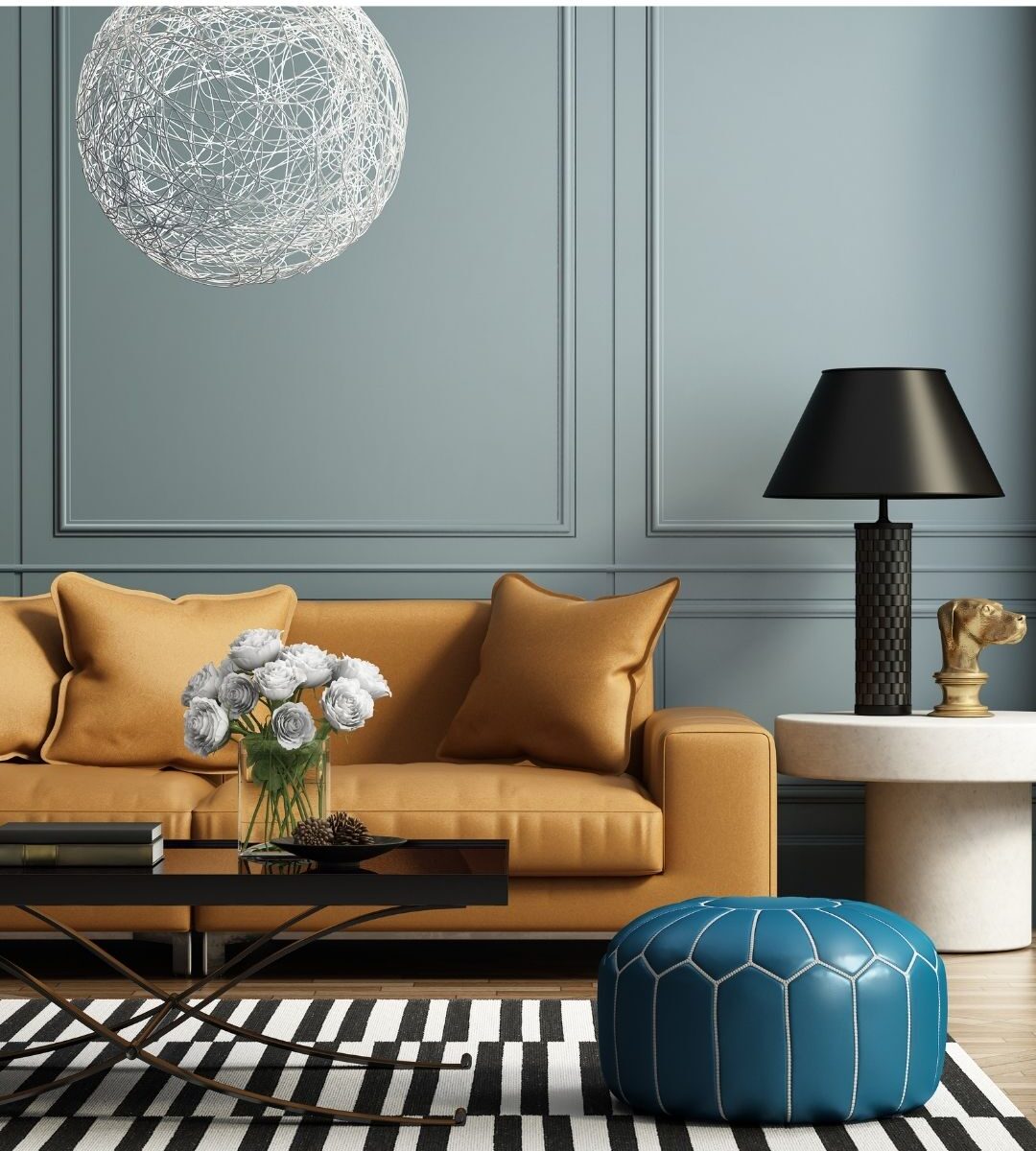 What would you add to this list of living room decor? Tell me in the comments!