Choosing a Living Room Paint Color
Have you been following along with our new house adventure? If not, start here to read Part I of our moving blog post. In that post you'll see the before photos of the new house.
One of the first things I will be tackling is choosing paint colors throughout the home. Step one of choosing a color pallet is printing out the paint schedule and start filling it it. You can get a copy of it here.

In keeping with my own advice, always paint sample boards before deciding on a paint color.
I like to buy poster board from the Dollar Tree and cut it in half. Then you have double the boards to paint your sample colors on.
Next, purchase a sample size from your local Sherwin Williams store. For this, I usually head in with a short list of colors from my paint deck that I'm considering.
You can also purchase a paint deck for $10 at your local SW store. It's truly the best investment you will make if you plan on having more than one room painted or like to refresh paint colors every few years. I find this is especially true when you have young children and you find yourself changing up their room paint frequently.

Above, I painted two samples: Santorini Blue and Georgian Bay. They are both second from the bottom on the swatch.
Someone (I can't recall who) said that Sherwin Williams is the MAC makeup of paint. If you know MAC makeup, with it's iconic red lipstick and bold colored eyeshadow palettes, this metaphor will ring true.
These two blues are definitely MAC worthy colors. Vivid and bold, they will create an all encompassing feel in our new living room.
THE BEFORE
Below is the before photo of the living room. We have since taken down the window treatments and it is currently stacked with boxes.
The boxes will be moving to the middle of the room so that the painter can get to all of the walls easily.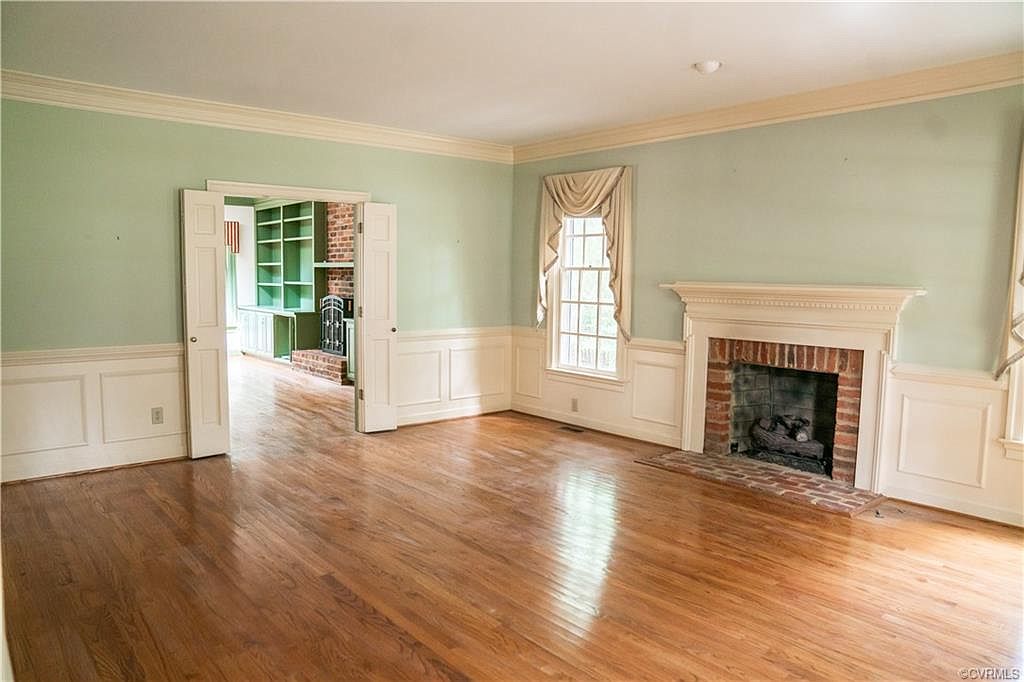 THE COLOR WINNER
If you aren't already following me on instagram, you should be! This week, I posted a poll with the two paint color choices and let everyone vote on their choice.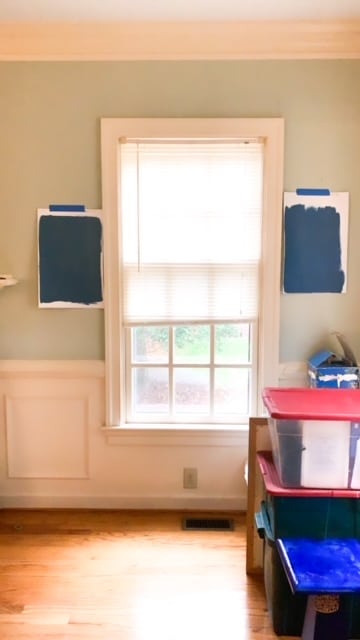 Ultimately, it came down to the choice that my husband and I felt would look best in the room. I placed both samples on the wall.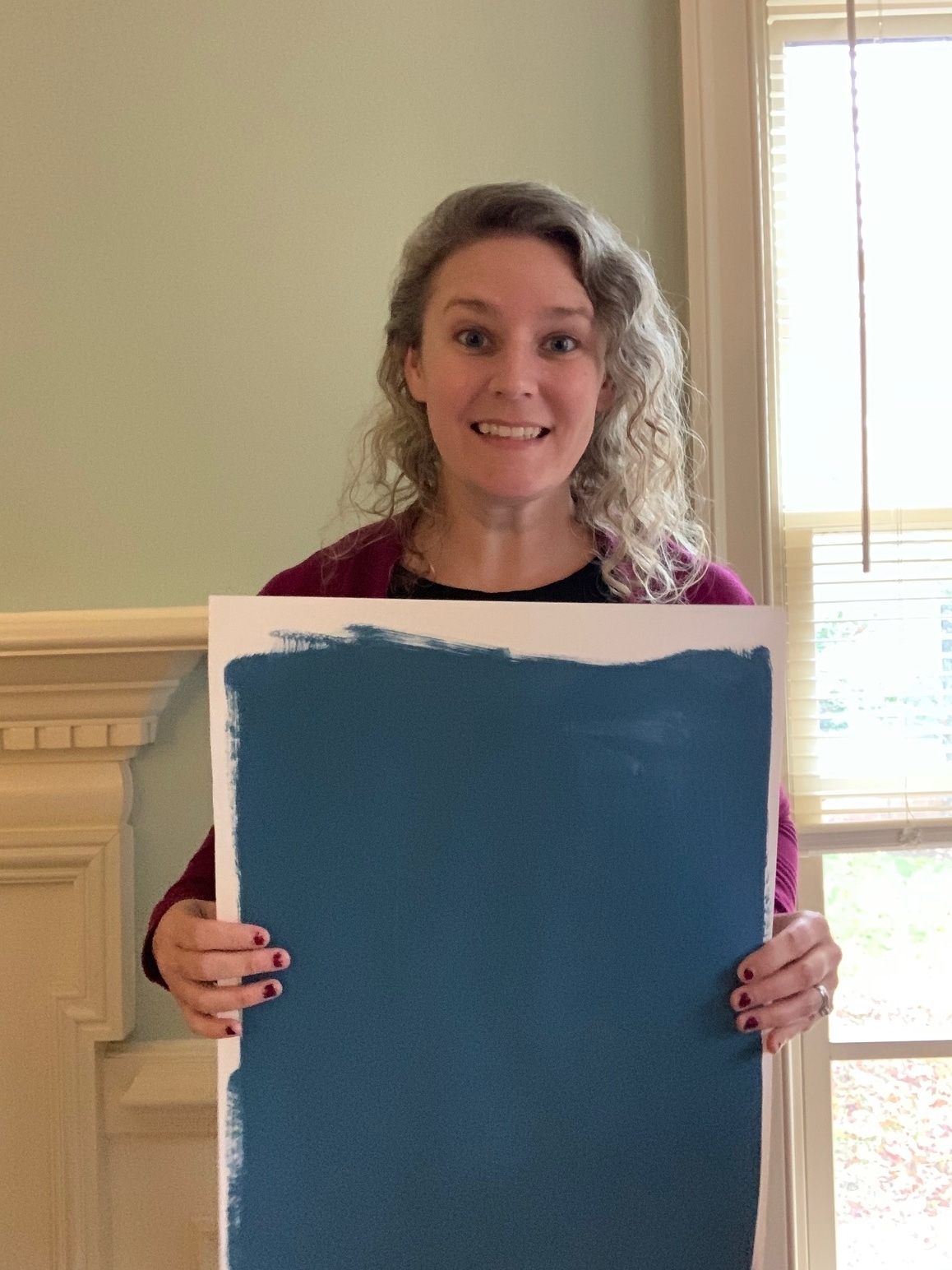 SHERWIN WILLIAMS SANTORINI BLUE
We chose Sherwin Williams Santorini Blue for the living room! And to say we are thrilled is an understatement. It will be a relief to have at least one room painted and put away.
Updated photos will be posted once the room has been painted and the furniture is in the room. Did I mention that we are painting the walls and trim all the same color?
Check back for more house updates!