BEST OF KITCHEN: PIONEER WOMAN X WALMART Great Holiday Entertaining Finds
Here are my top picks for the Pioneer Woman country chic line available at Walmart this holiday entertaining season.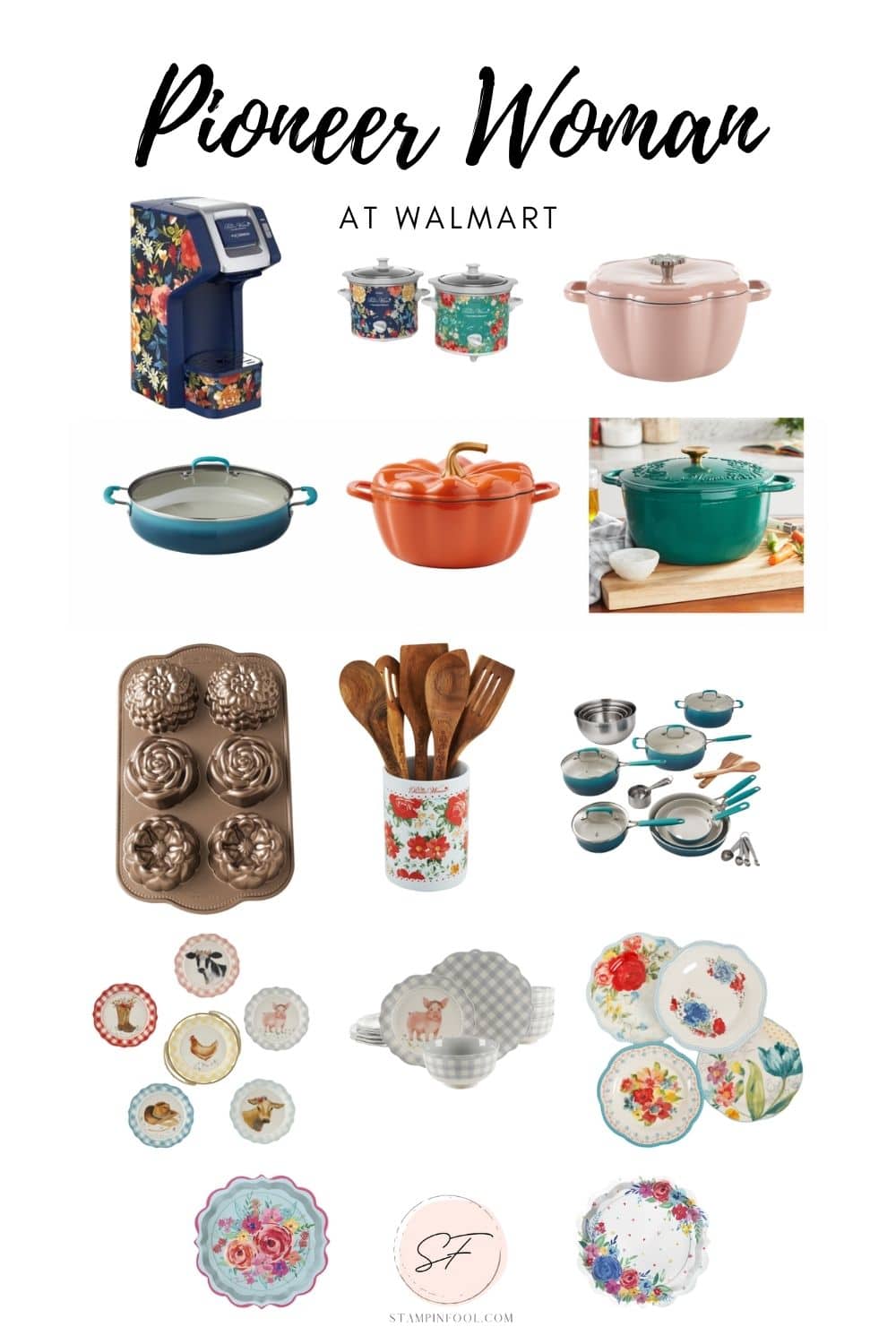 If you're looking for a fun and festive way to entertain your friends this holiday season, look no further than the Pioneer Woman Cookware and Dishes at Walmart.
This cookware is perfect for entertaining guests because of its durability and beautiful design. The dishes are also dishwasher-safe which makes clean up easy!
You can find these products at your local Walmart store or online (below).
Pioneer Woman Cookware at Walmart
I know you're excited to start cooking and entertaining this holiday season, but before you do, it's important to decide what cookware and dishes will work best for your party.
We've compiled a list of the different types of cookware and dishes that we think will be perfect for any occasion, exclusively at Walmart!
Pots & pans cookware set
Baking dishes
Mixing & prep bowls
Crock & utensils
Appetizer plates
Dishware sets
Paper plates
This post may contain affiliate links- meaning when you purchase through the link and I receive a small commission. It feeds my Starbucks addiction & for that I thank you! You can see my full disclosure policy here.