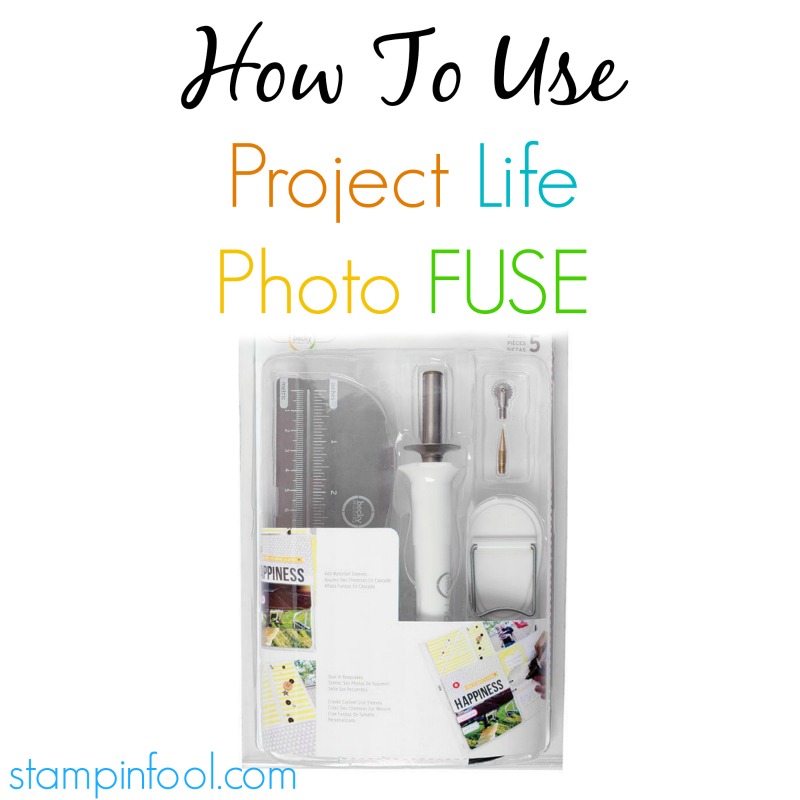 Project Life Photo FUSE TOOL Tutorial + Review & Video Demonstration
Have you seen the NEW Project Life Tool Photo FUSE? I was so excited to see this come out and as a crafter I know you will too! Are you wondering how to use the project life photo fuse or if you need it? Yes, you absolutely need it! It is quite amazing.
I'm going to show you how and why I like it so much.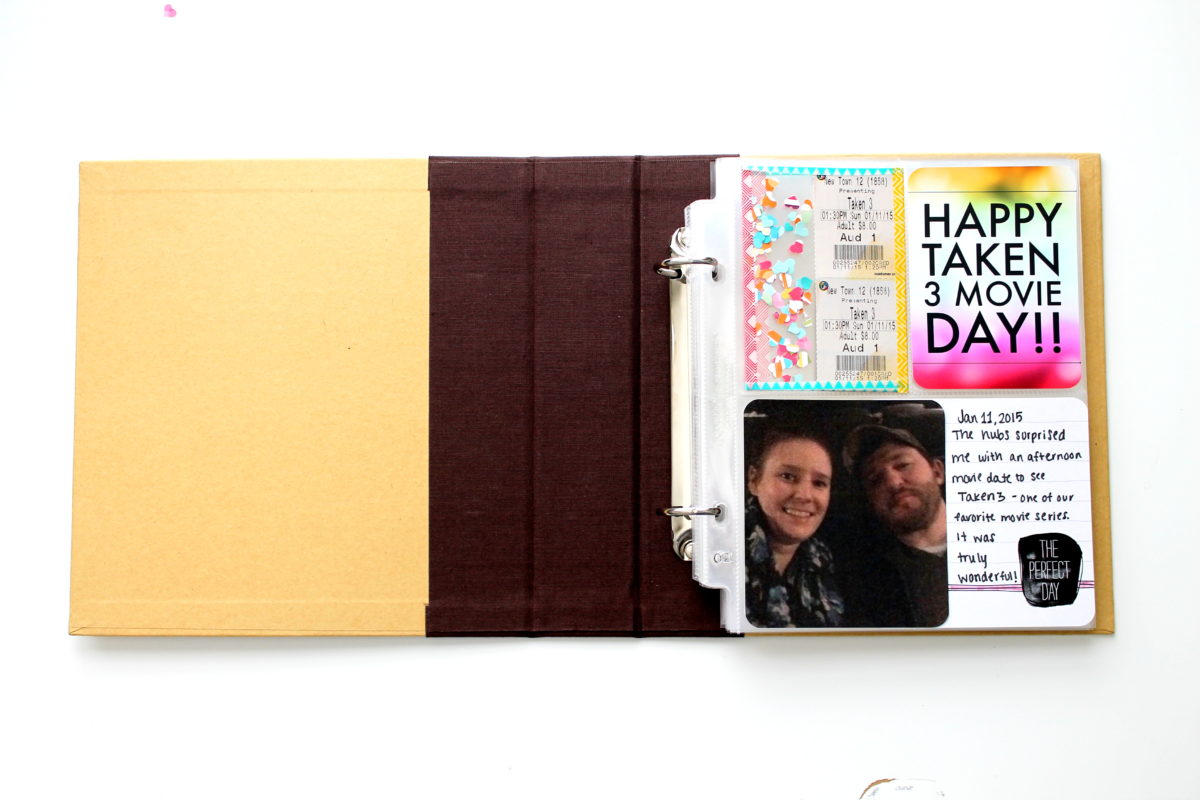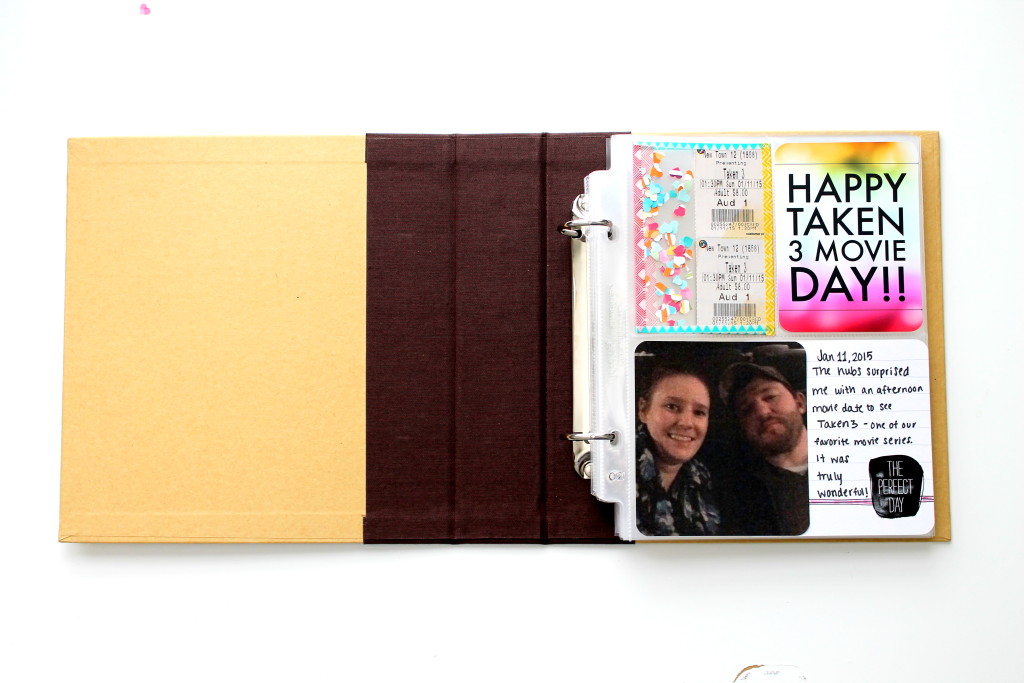 WHAT IS THE PROJECT LIFE FUSE TOOL?
Before I go into what the fuse tool is, I want to make sure you know about Project Life. PL is a revolutionary way of scrapbooking. You print your photos and then purchase pre-divided 12×12 clear scrapbook pages, that you can then fill the inserts with your photos, memorabilia, journaling cards and decorative cards and paper.
For me, the benefit of using the Project Life system is that it's easy to print the photos from my iPhone, resize them and pop them into the album. It takes hardly any time so that we can get to enjoying the albums. Watching my daughter look at the pictures of our family activities over the past months is heart warming.
THE FUSE TOOL
The Project Life Fuse tool is a cross between a hot glue gun and a wood burning tool. Sounds crazy right? It's a plastic tool covering a metal shaft that heats up. Once it's heated, you use the tool to seal the plastic sleeves closed or make new size pockets for your photos or cards.
WHAT ARE THE USES?
The Fuse tool is used primarily for making pockets in your scrapbook pages to hold your favorite things including:
photos
odd shaped photos
journaling cards
confetti
decorative PL cards
movie ticket stubs
concert tickets
baby hospital bracelets
glitter
buttons
ribbon/decorative trim
any other memorabilia or decoration
You can create custom sized pockets in your PL album with this tool.
HOW DO YOU USE IT?
Project Life FUSE is simple to use.
Plug it in. It heat's up within minutes.
While it's heating, plan the size and shape of your pockets.
Add your photo, memorabilia or decoratives to the pocket where you want them.
Line up the metal guide ruler that comes with the tool.
Hold the tool like a pen.
Place the tip into the groove and push the tip down to create a seam.
Move the tip along the guide. Repeat on each side until the pocket is 3 sided to remain open to reuse. You can also close the pocket completely if it's holding contents you don't want to fall out (glitter, precious items).
PROS & CONS OF THE FUSE TOOL
Pros
Inexpensive, under $20 on Amazon (feel free to read the reviews and learn more about it here) https://amzn.to/2Ks3YQ3 (affiliate link)
Quick & easy to use tool
Heats up quickly
Comes with storage stand
Makes unique scrapbook pages and elements
Contains bits and pieces from falling out
Cons
Permanent seams if you mess up
Not good for cutting on paper
Really need a good craft mat underneath to protect your table
Needs a little practice to get the hang of it
SUMMARY
In summary, the FUSE photo tool is a great addition to your scrapbook arsenal. It's especially useful for pocket scrapbooking. It makes great pages quickly and easily.
VIDEO DEMO OF THE PROJECT LIFE FUSE TOOL
In this video I will show you how to make additional pockets for odd sized cards and how to seal pockets to hold embellishments like glitter and confetti. You won't want to miss this.
Make sure you Subscribe to my YouTube channel so you don't miss a beat!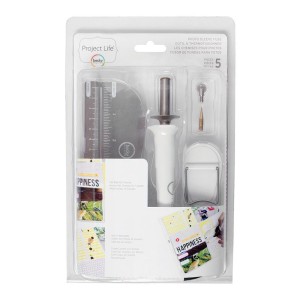 Other Posts You'll LOVE
See the FUSE tool at the Project Life website
Stampin' Up! Friends Who Know Notecard set – Quick and Easy Video Tutorial
Stampin' Up! Guy Greetings Shaker Card