Add instant style with PEEL AND STICK WALLPAPER AVAILABLE toady ON AMAZON
Add instant style, sophistication and personality to any room with peel and stick wallpaper that is removable- all available on Amazon. Hundreds of color and theme choices.
This post contains affiliate links- meaning when you purchase through the link and I receive a small commission. It feeds my Starbucks addiction & for that I thank you! You can see my full disclosure policy here.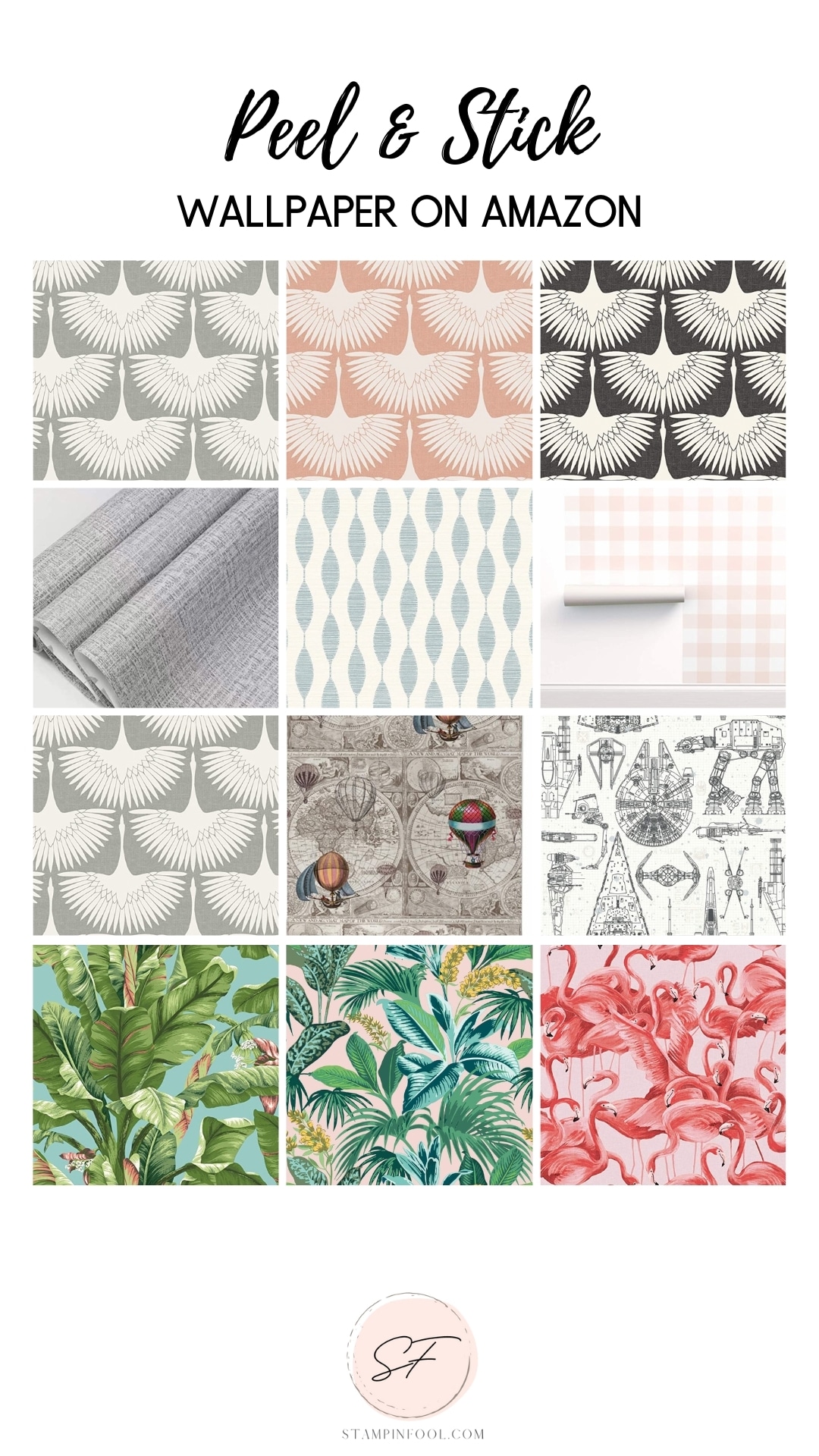 A Great Way to Add Style to Any Room
Peel and stick wallpaper is a great way to decorate your home without the mess.
It comes in many different colors, patterns, textures, brands, styles etc. You can purchase it at most hardware stores or online retailers for an affordable price!
These removable wallpapers are made of vinyl so they are easy to clean and easy to install.
While there are plenty of tutorials on YouTube that show how to install peel-and-stick wallpapers easily, I'll give you a brief installation guide here.
The Benefits of Peel and Stick or Removable Wallpaper
Peel and stick wallpapers are removable so they do not damage the surface you apply them to, or leave any sticky residue. Plus, instead of using paint, removable wallpaper is great temporary way to decorate your home.
It can be used in every room of the house: bathrooms, kitchens, bedrooms etc. It's also great for college students on a budget who want to add their own style to their dorm. that cannot afford expensive renovations but still want their dorms looking nice!
Because it comes in so many colors and patterns, it is easy to pick out which pattern goes best with your personality. And if you like redecorating frequently, then removable vinyl wallpaper will fit perfectly into your lifestyle without breaking the bank (or walls).
Supplies you'll need to install Peel and Stick Wallpaper
Before you begin hanging wallpaper or peel and stick wallpaper, you will need a few supplies to make sure your project goes smoothly.
The most important steps are to prep the walls and make sure the first piece is level, so I have included DAP for filling holes and a laser level.
If you do a lot of DIY projects or even hang artwork, the laser level will come in handy often. I've included good, better, and best options for your to choose from.
You'll also need a utility knife and smoothing tools, or you can purchase the kit that comes with both.
All of these links are for Amazon, so you can buy your project supplies and wallpaper all from one source!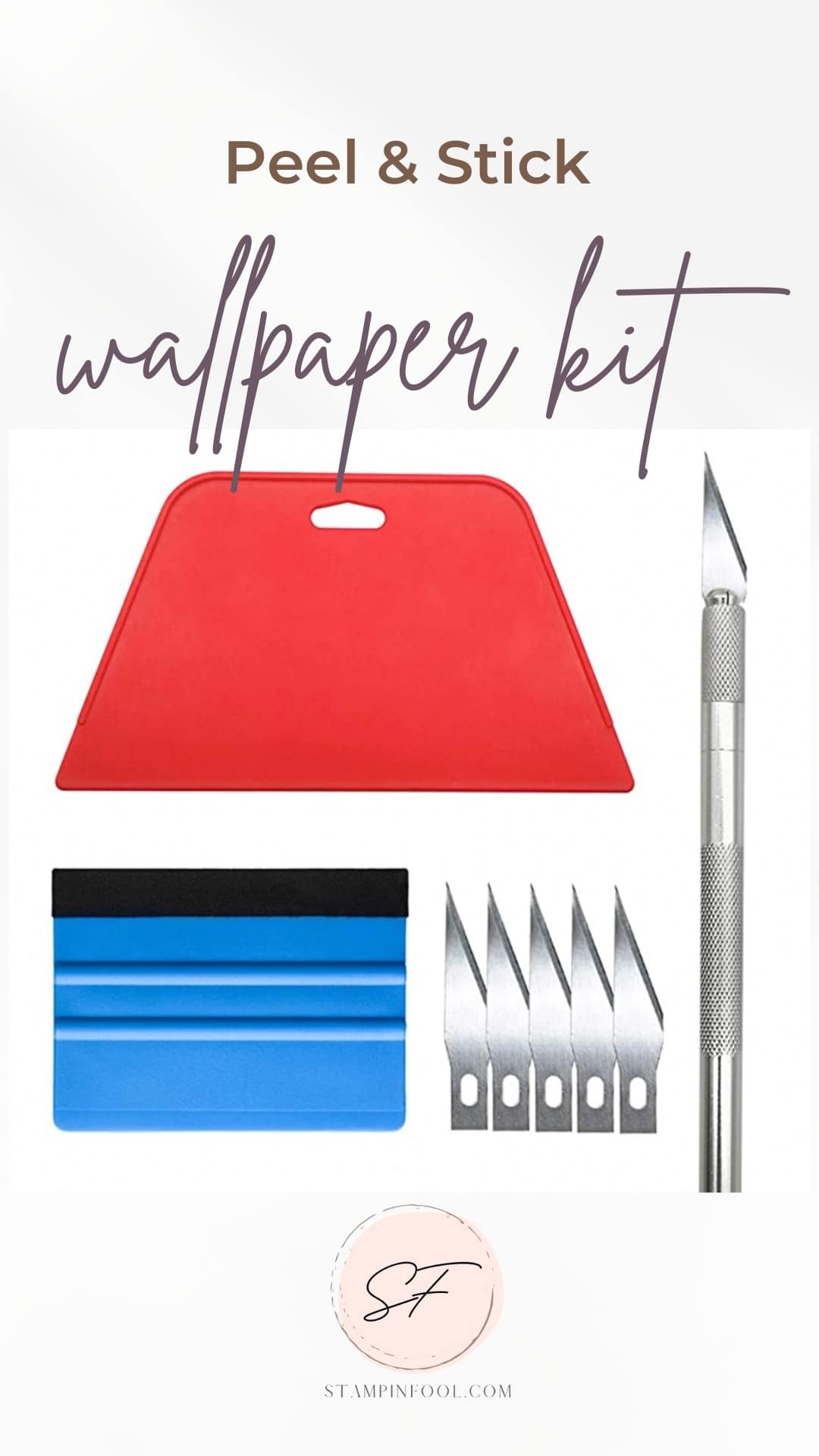 How to hang peel and stick wallpaper
Now let's get to hanging! I'll give you a basic rundown of how to hang peel and stick wallpaper.
Then you can look through these great options to choose your favorite paper. As always, follow the instructions and manufacturers recommendations.
Measure the walls of the room you want to wallpaper.
Height ______ x Width _______ of each wall (grab the free worksheet below)
Add 15% waste to the total square footage.
Plan where the wallpaper will end (and not match up- you should choose the least conspicuous place, i.e. a corner behind the door is usually best)
I typically start in the exact center of the main wall and then work to the right, and go back and work towards the left.
Use the laser level to create a vertical starting line in the center of the room + 1/2 wallpaper width (so that the center of panel 1 is dead centered on the wall).
Start at the top of the wall and peel back 12″ of wallpaper. Press firmly while lining up the side with the laser.
Continue working down the panel 18″ at a time (removing the backing as you go not all at once), keeping level and readjusting as needed.
Make sure the first panel is perfectly level so that the remaining panels will line up.
Crease the panel into the ceiling and bottom trim line and cut with utility knife.
Repeat steps with panel 2 and the rest of the room.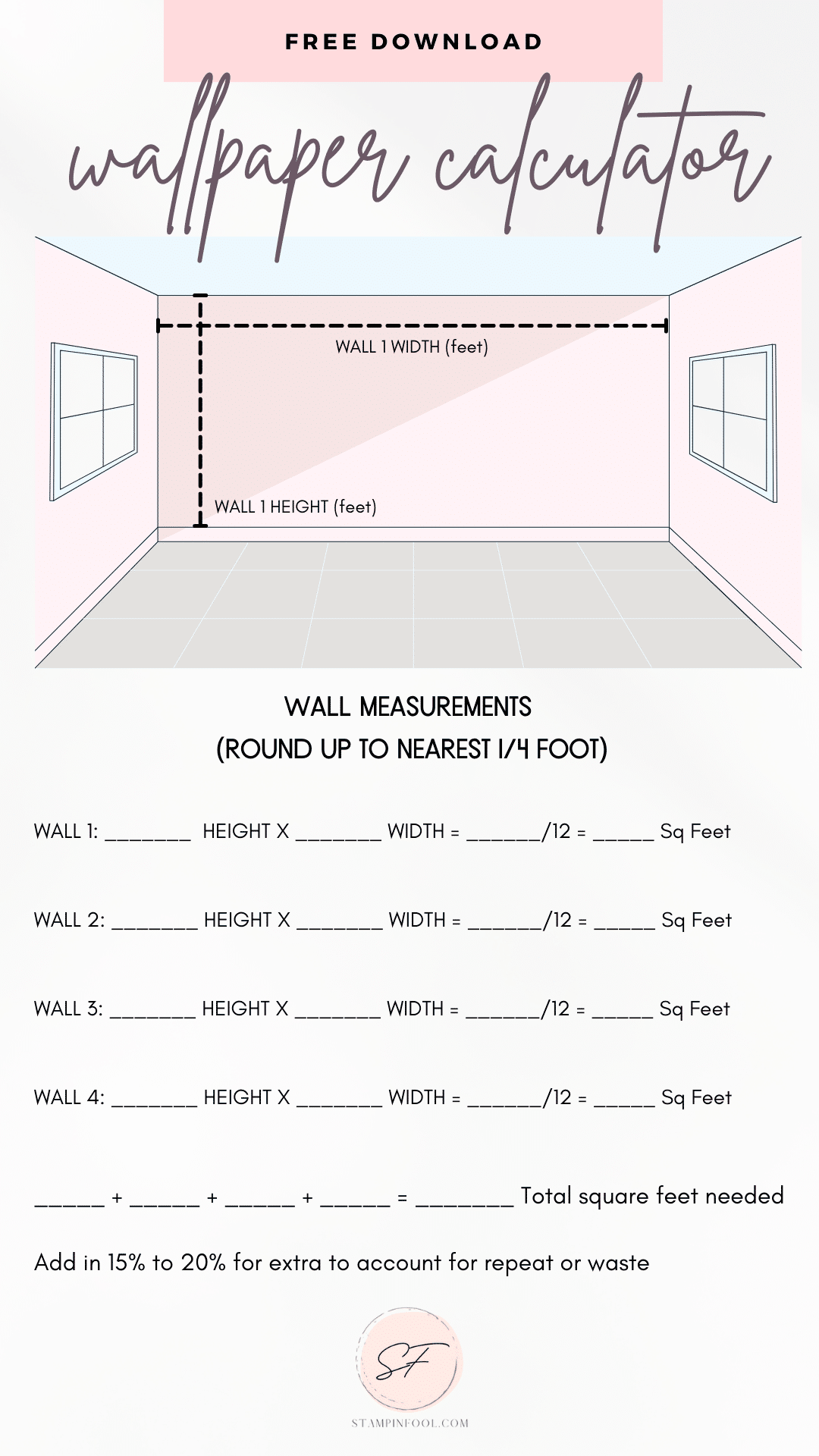 My Favorite Peel and Stick Wallpaper Available on Amazon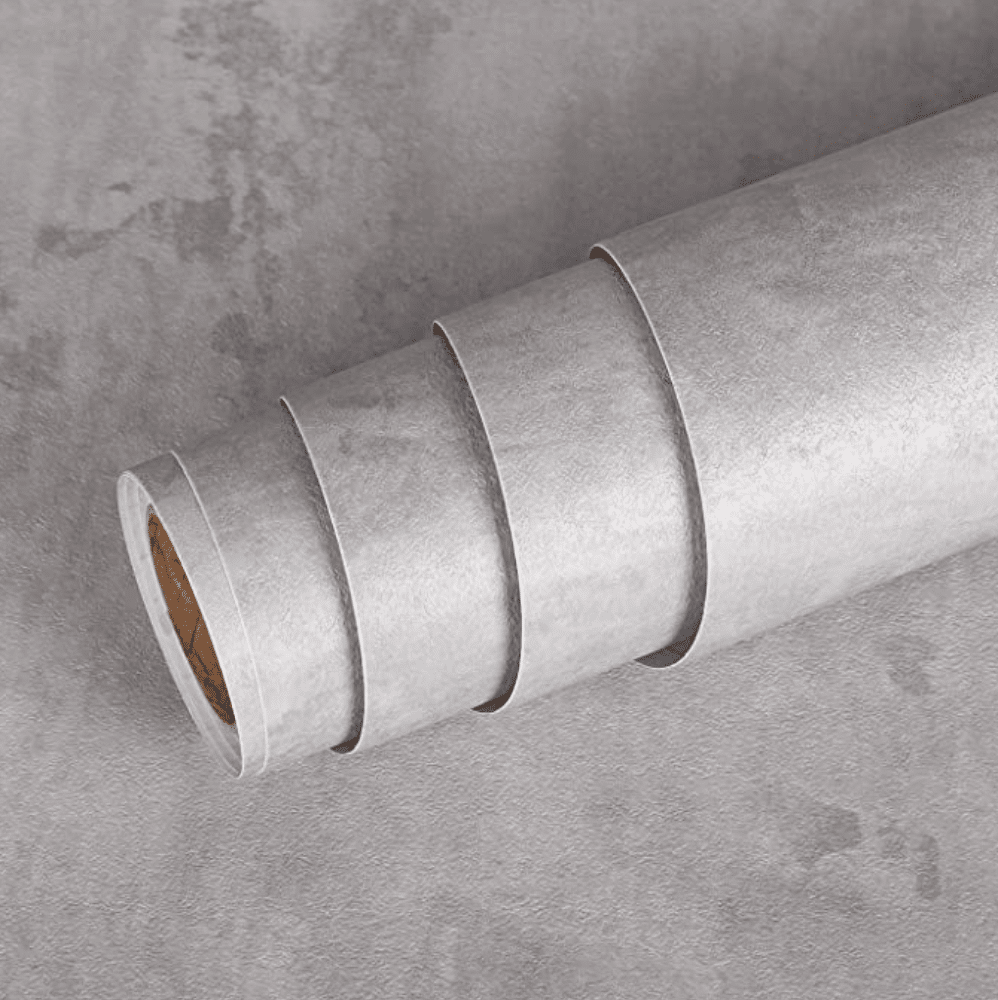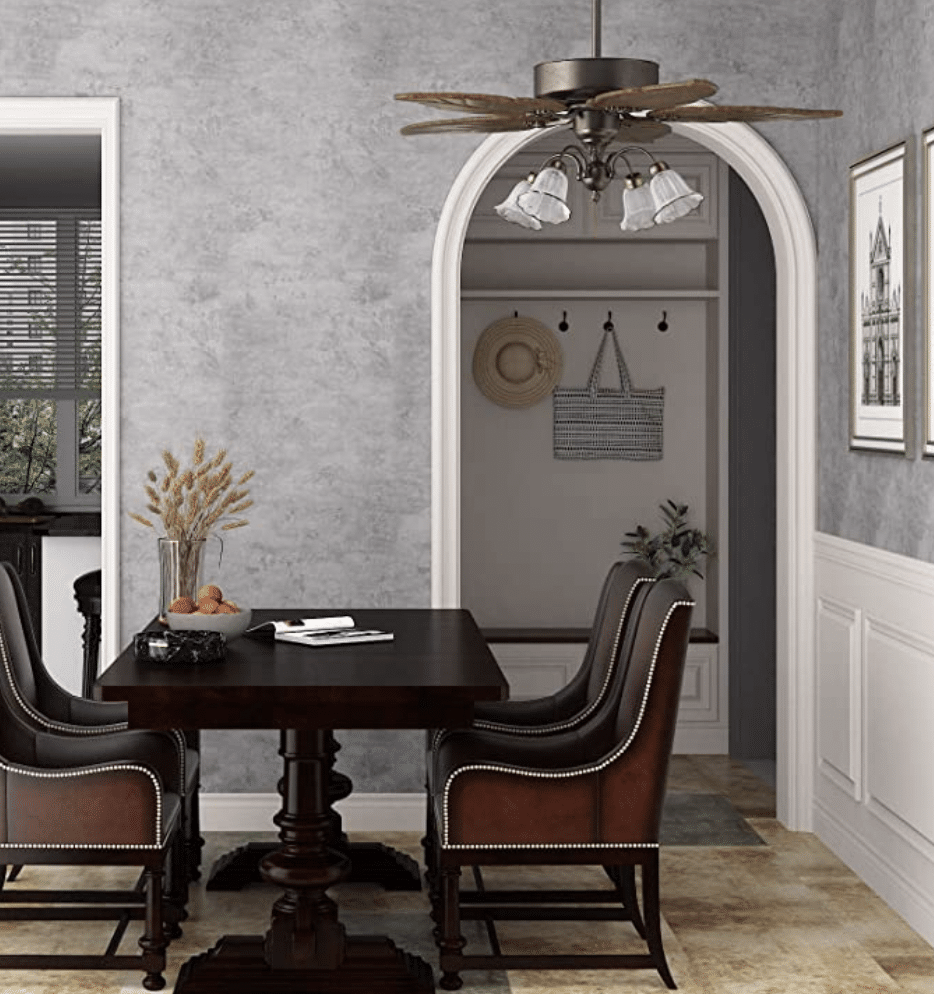 Faux Concrete Peel and Stick Wallpaper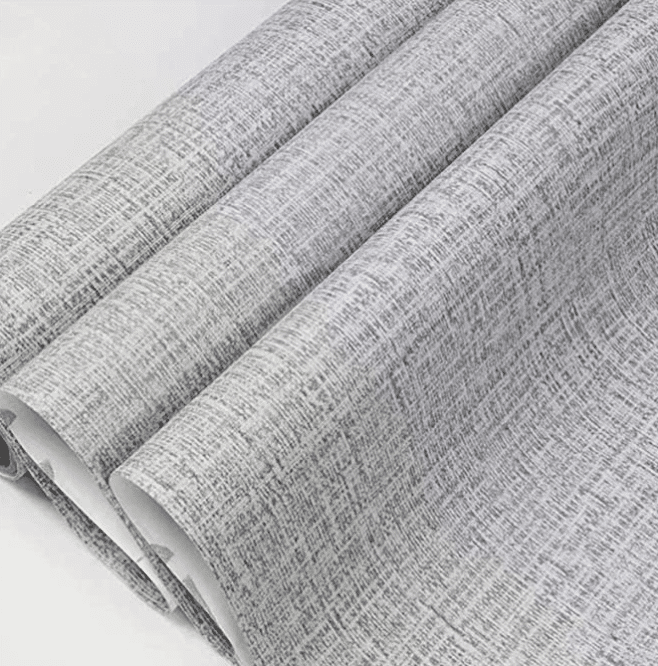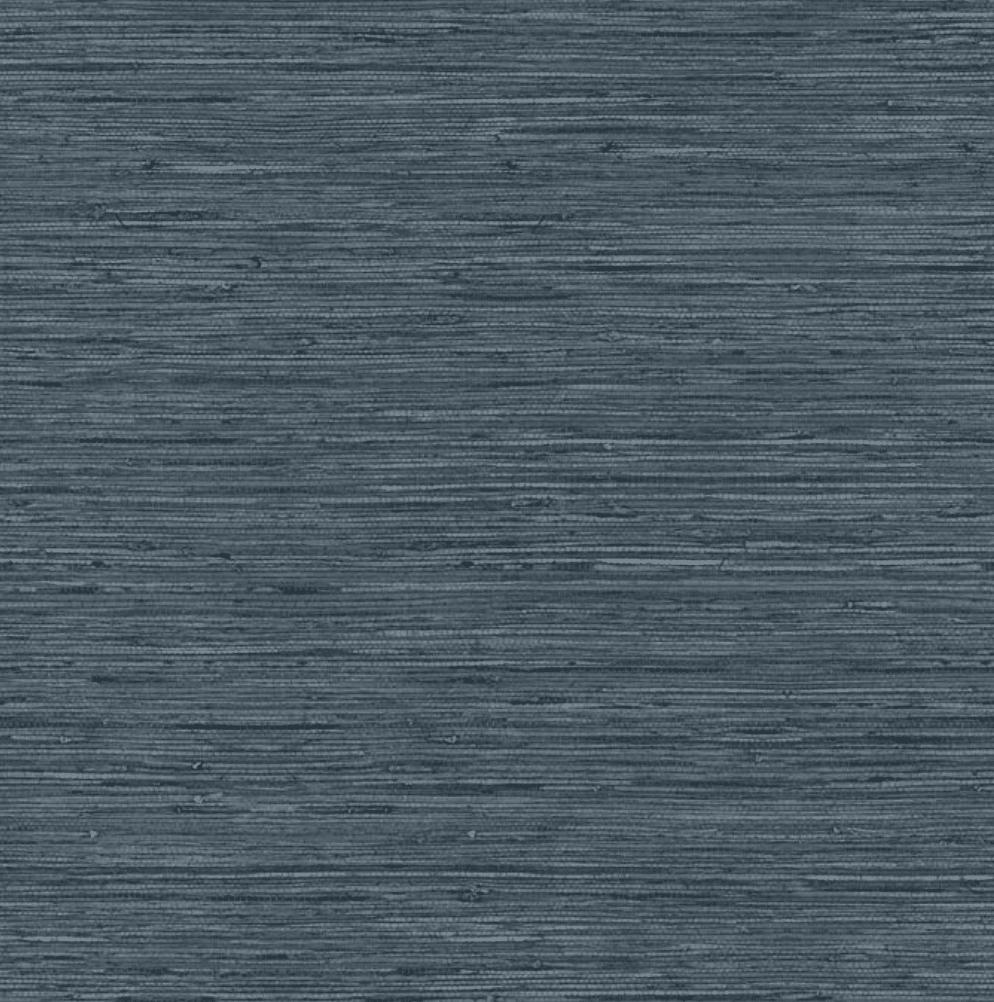 Faux Non-Textured Grasscloth Wallpaper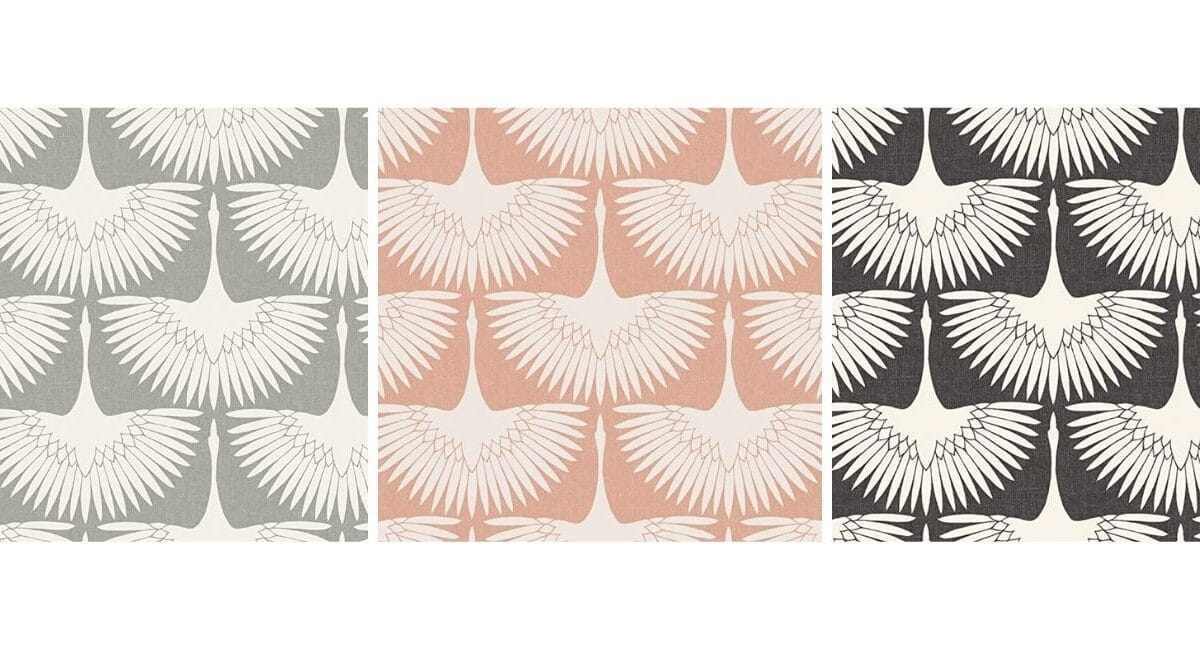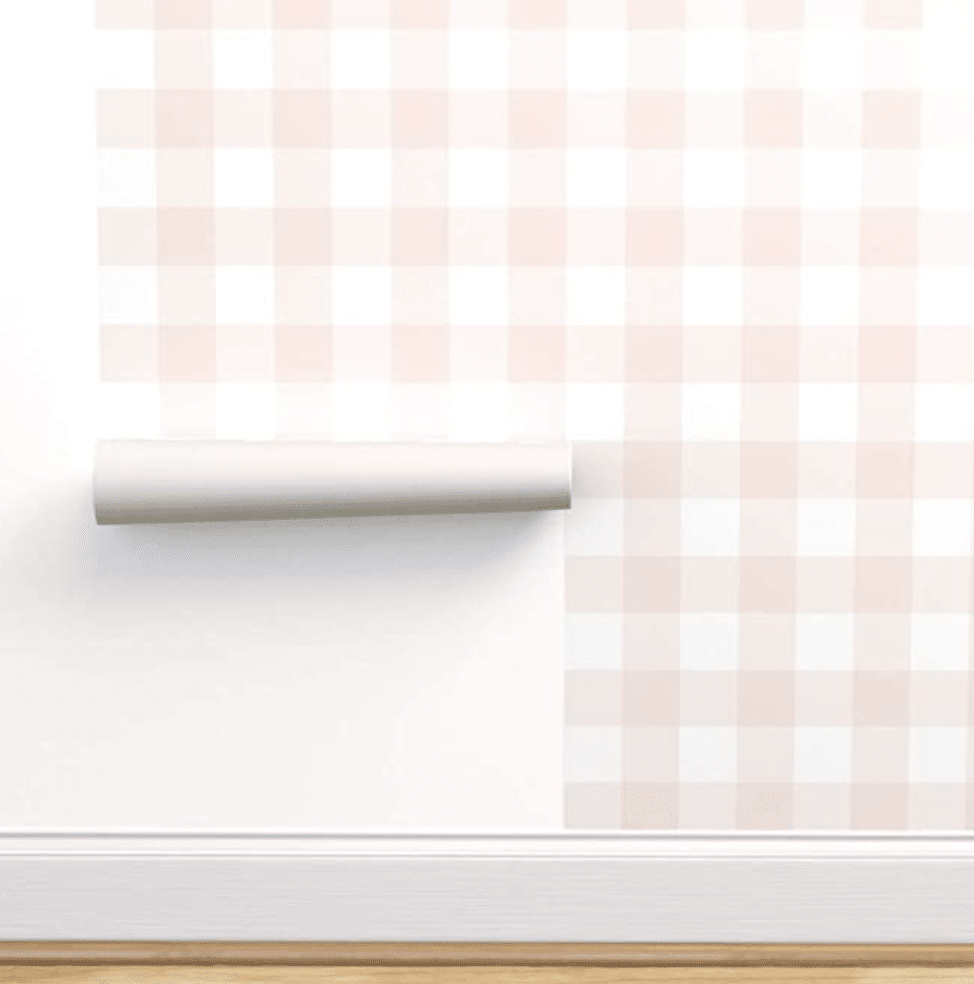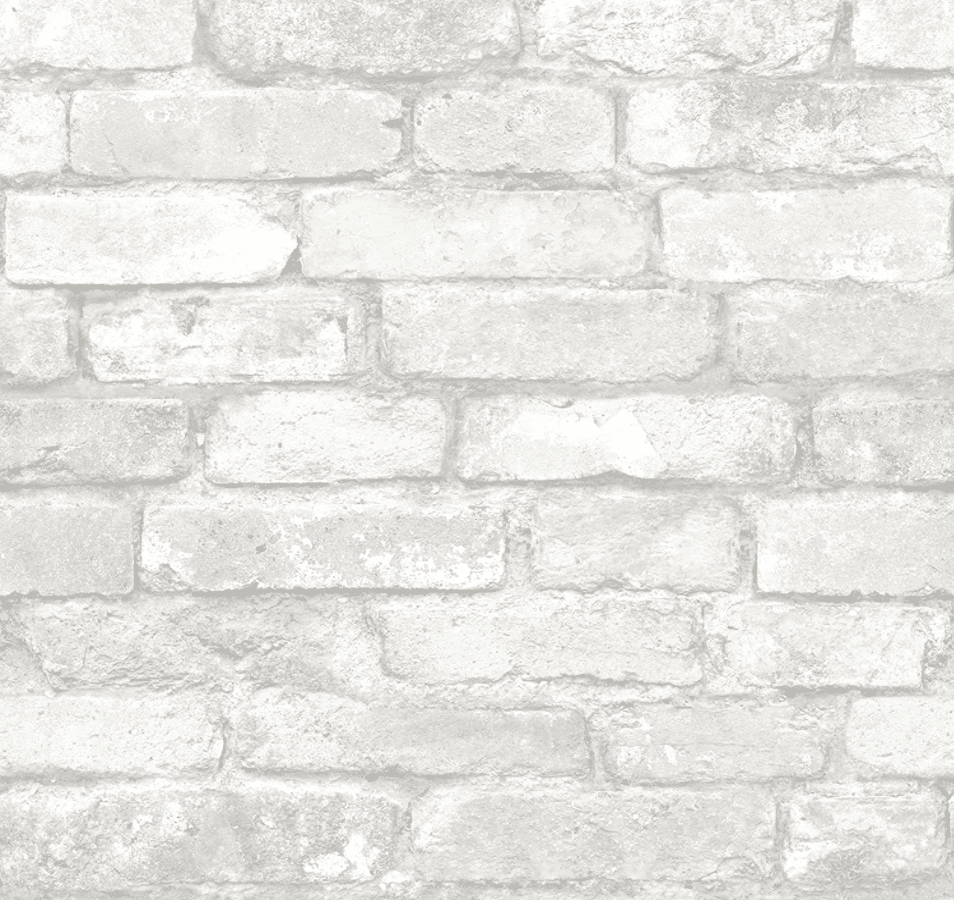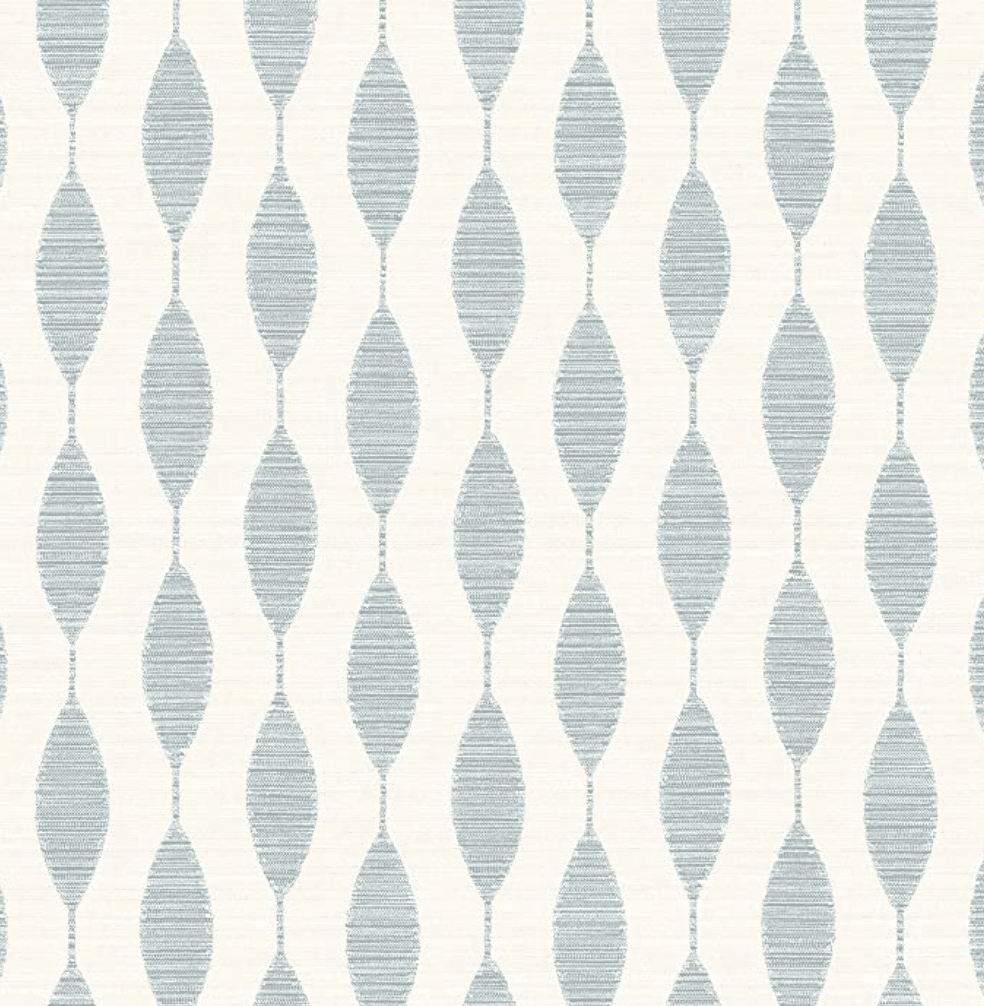 Blue and White Peel and Stick Wallpaper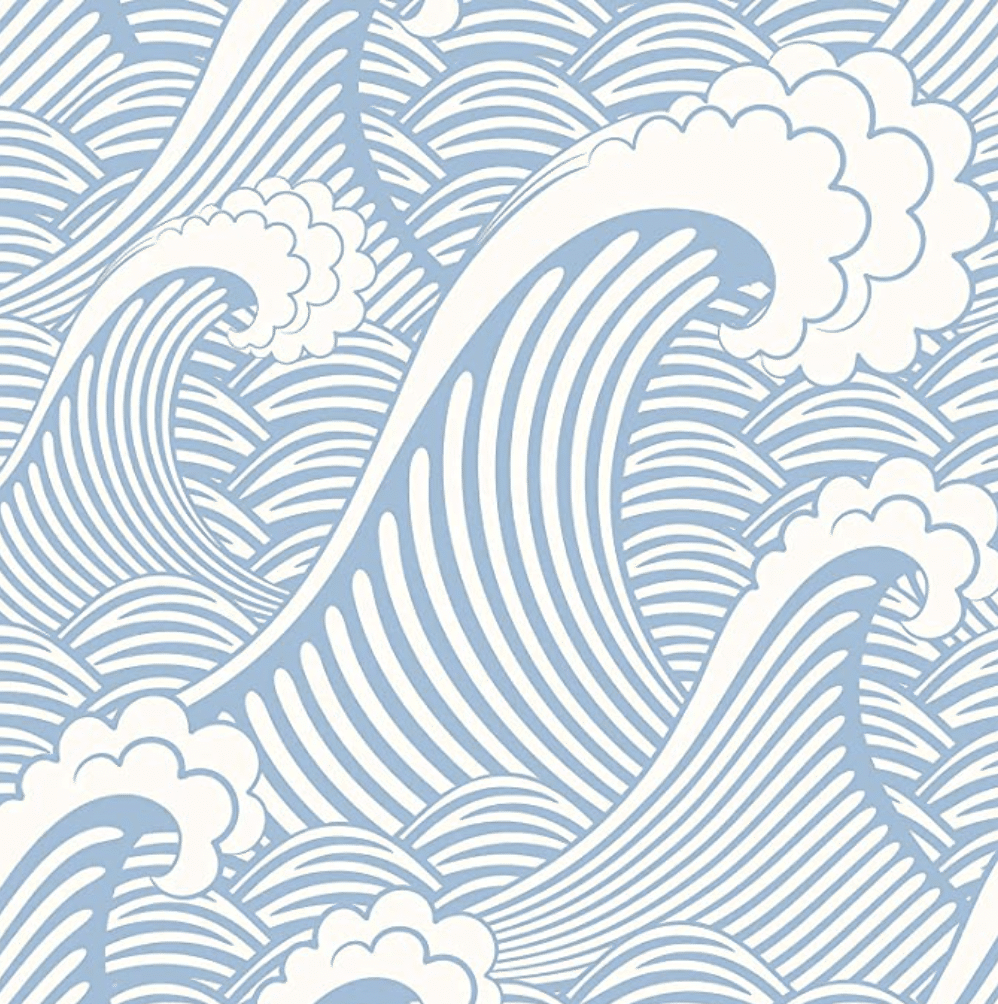 Handpainted Waves Blue Wallpaper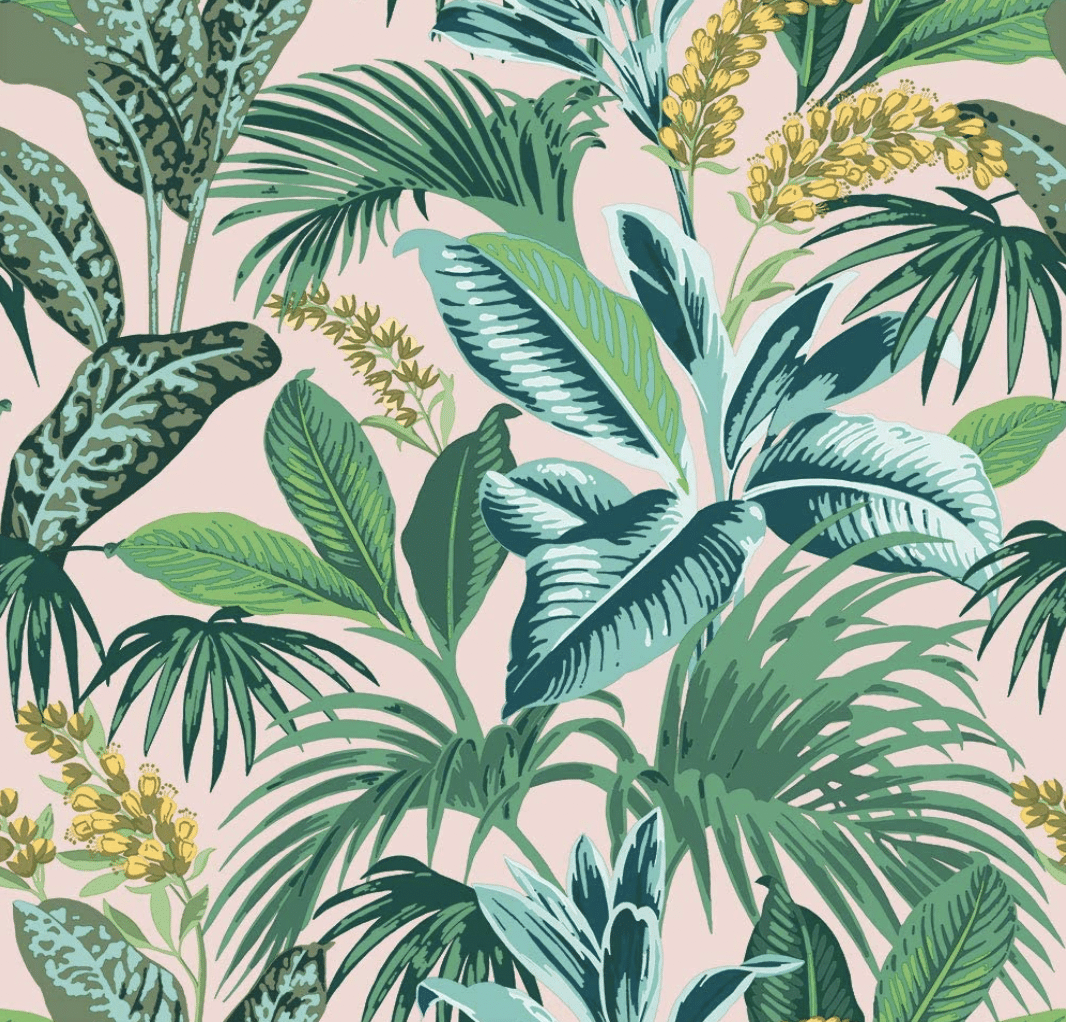 Pink and Green Palm Print Peel and Stick Wallpaper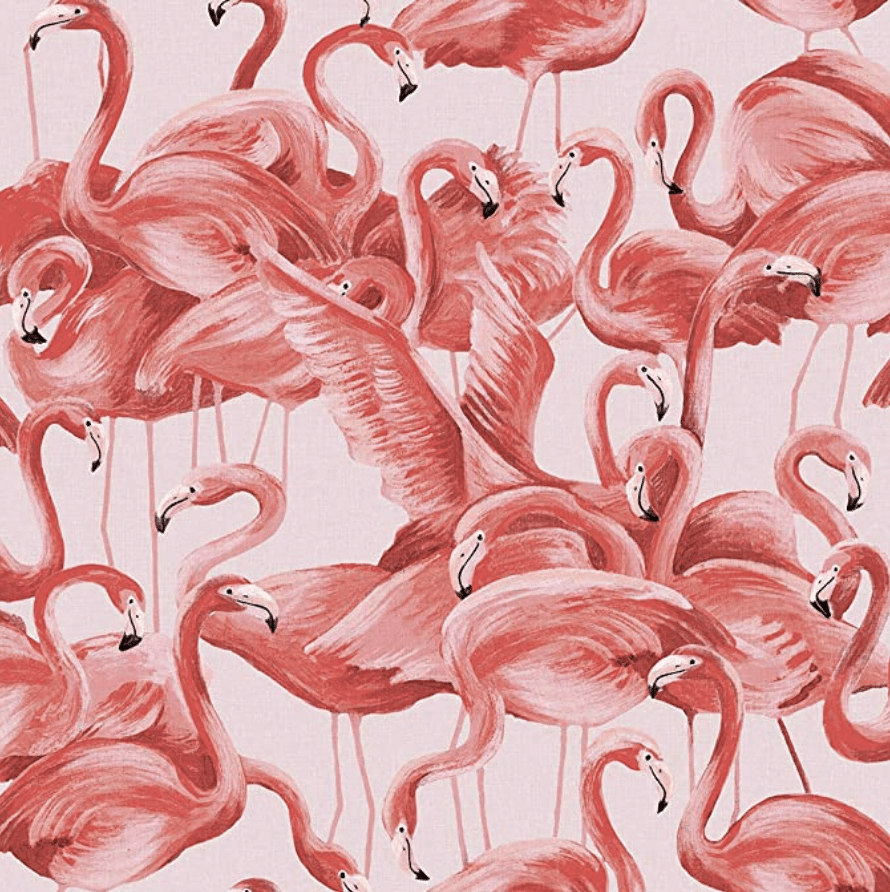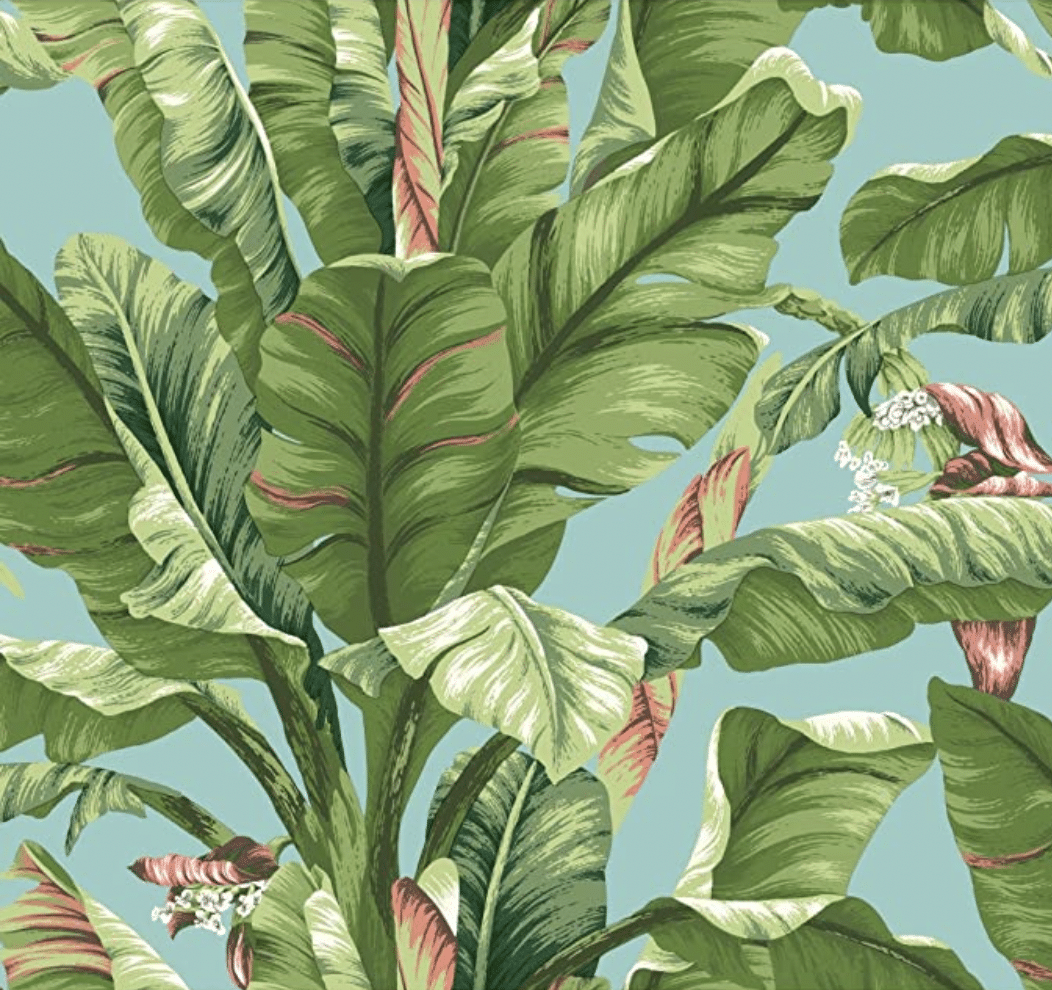 York Wallcoverings Palm Print Wallpaper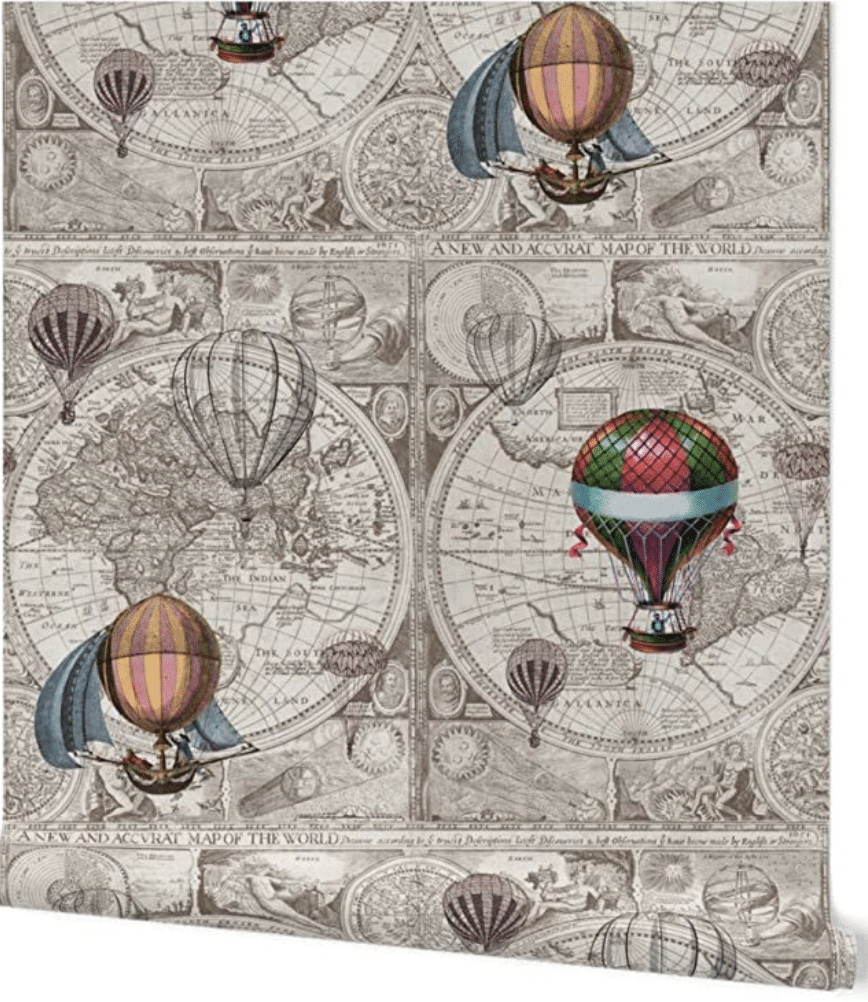 Spoonflower Hot Air Balloons Parisian Wallpaper
Star Wars Peel and Stick Wallpaper
Another great resource on Amazon is the Spoonflower wallpaper store where you can filter by color or style.