THE SUNDAY 7
Happy Sunday friends! You've survived another week. Here in Virginia it's rainy and not quite spring. Some days are freezing and other days are 65 degrees. We're enjoying a little more time outside as it begins to warm.
On Sunday's I love to share products I'm digging – or that's made a huge improvement in how we live every day and a few of the best DIY home decor projects from my blogger friends. So without further ado, here's this week's Sunday 7!
IKEA HACK
1- Check out this IKEA Kitchen Island Hack — for the color lover. It's bold and exciting, but works perfect in this space.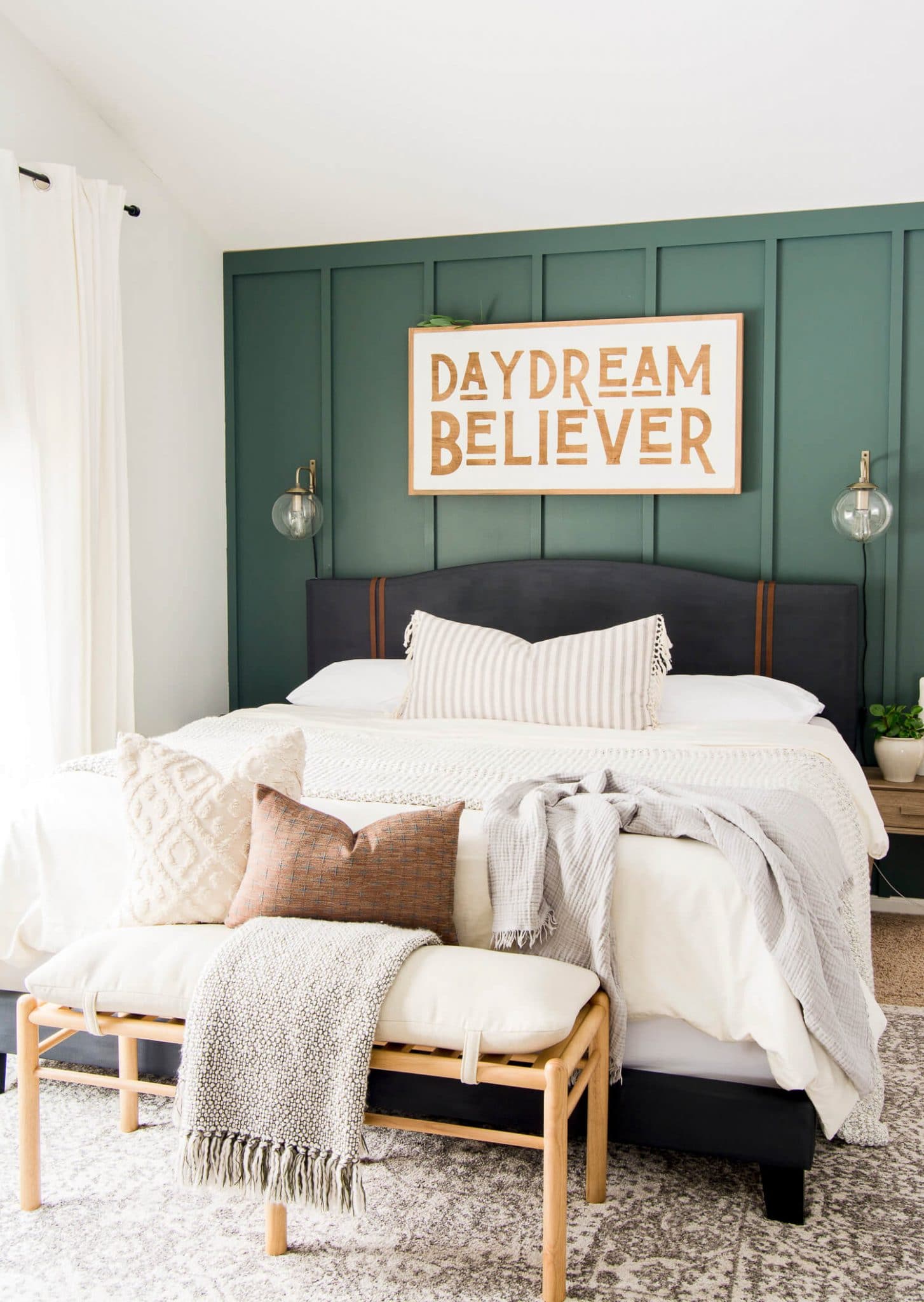 PAINTED HEADBOARD
2- If you love the look of Serena and Lily headboards, but don't love the price tag, this Painted DIY Headboard from Grace In My Space is a great beginner dupe.
OAK RAILING UPDATE
3- And while we are on the subject of painting things, do you have an oak banister? Painting your oak railing is a great way to inexpensively update your stairs.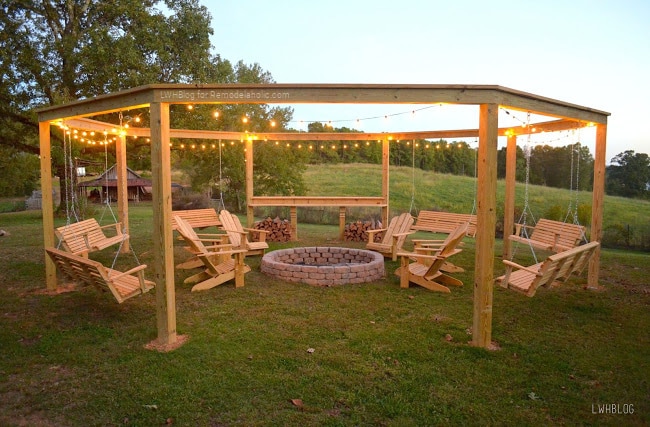 OUTDOOR OASIS
4- With summer around the corner, I know we will be using our outdoor spaces more than ever. I ran across this stellar fire pit and swing pergola complete with DIY plans. So if you want your outdoor space to scream relaxed entertaining, grab the plans for yourself.
If you aren't up for building this as a DIY, it's a great project to hand off to a local contractor, plans and all!
LAUNDRY CART SOLUTION
5- This week our new house laundry troubles are still plaguing me. If you follow along on Instagram (@aprilwaltripinteriors) you know I can decorate like a pro, but when it comes to household management, I am a hot slob. Since moving a few months ago, I still haven't gotten my bearings strait.
I'm a one day a week laundry do-er. It's what works best for our family. So on weekends, all of our dirty laundry goes down, gets washed and folded and then lives in baskets for 2-4 months until I put it away.
I then promptly run out of baskets to round up the next week's laundry. In an attempt to solve the lack of empty laundry basket problem, I ordered a Steele Canvas rolling laundry cart to hold all of the dirty laundry so I no longer have to trip over it in the laundry room.
Fingers crossed my laundry problems are solved!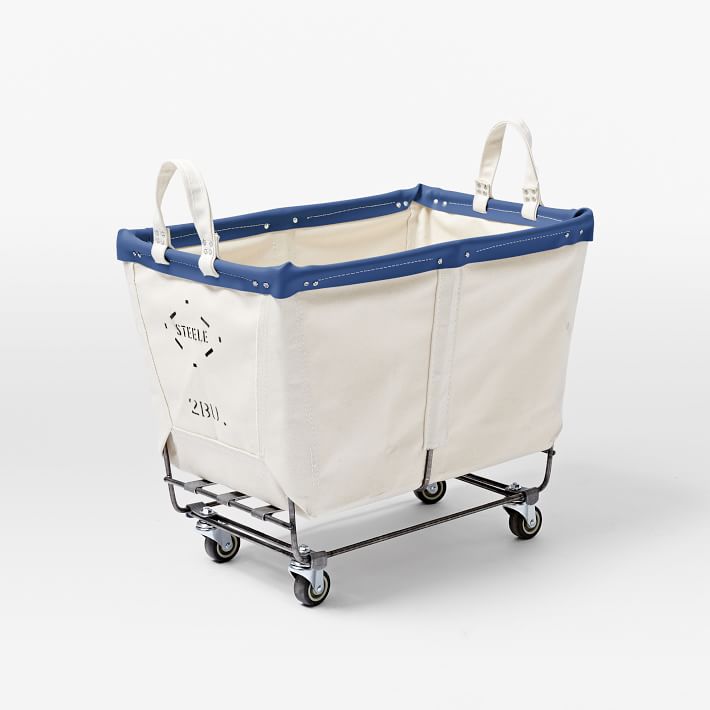 PRIVACY PLANTER BOXES
6- Heading back outdoors, this planter box and privacy screen DIY project is great for spaces that have neighbors nearby. Compete with plans and measurements. It's the prettiest corner garden box– the plantings are colorful and exquisite.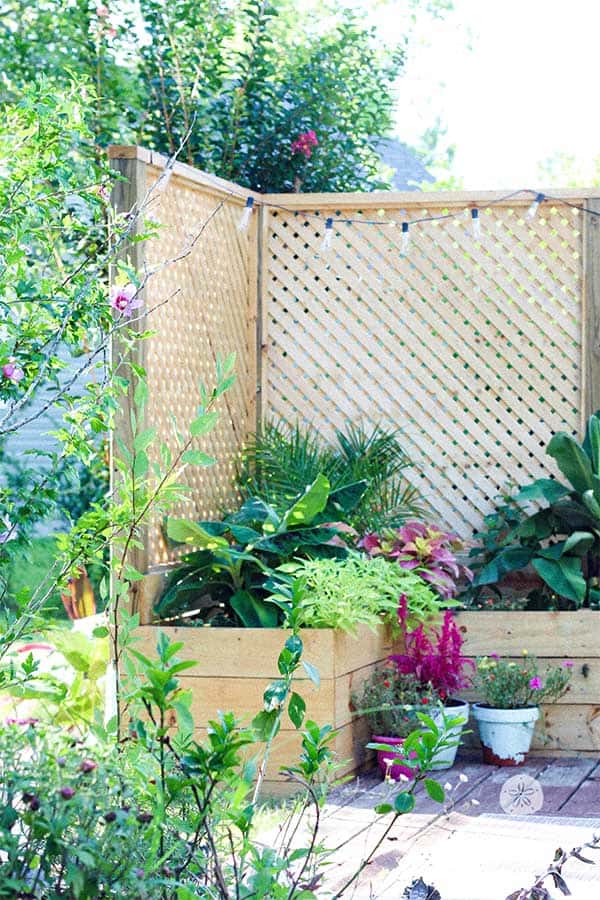 SKIN BOSS FACE EXFOLIANT
7- Lastly, I recently switched to this (affiliate link) IMAGE face wash recommended by the one and only, Skin Boss, to help improve my skincare routine- which is frankly none.
While I love it, I needed to add a light exfoliant and moisturizer so I went with this one. So far it's doing a great job keeping my face clear and doesn't add time to my extensive beauty blogger routine (I'm kidding- I hardly wear makeup except for my coveted YSL Lipstick in Nude Sheer in case you were wondering).