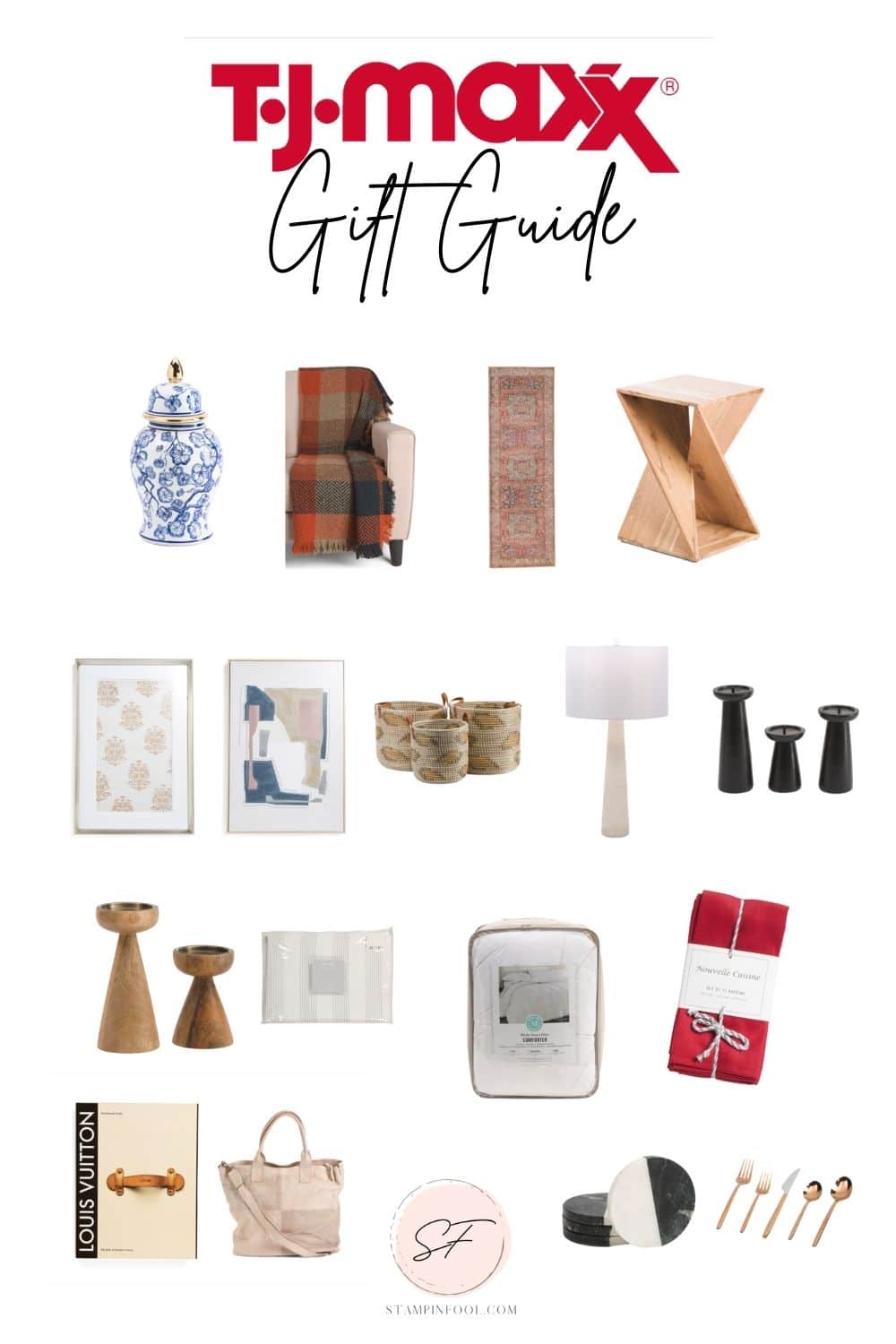 The Ultimate TJ Maxx (Online) Holiday Gift Guide for Best Friends 2021
It's that time of year again where everyone is looking for the perfect gift. Whether it be your mom, dad, sister or brother you want to find something they will love and use!
It can be hard to find that perfect thing sometimes, but this year I found some really great gifts at TJ MAXX online.
Did you even know you could shop online at TJ Maxx? I was shocked to find this out (and excited)! We know you can get great deals in store and now those same discounts apply online from the comfort of your pjs and cup of coffee.
So beat the crowds and check out a few of the best things I found online at TJ Maxx for holiday decor and gifting.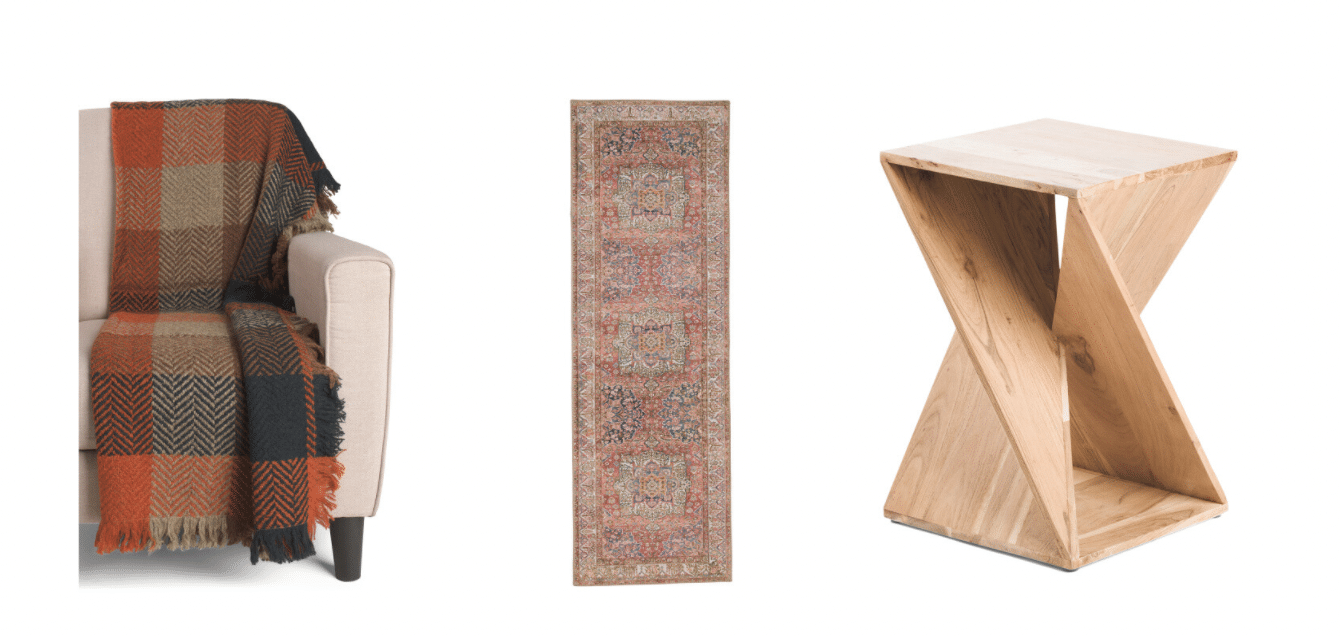 Plaid Merino Wool Throw
Warm up with this 100% wool throw blanket. Buy one for a friend and one for yourself. You won't be disappointed.
Turkish Style Runner
When it comes to rugs and runners, we want to choose something that looks authentic. This runner fits the bill with a bit of color and a gorgeous pattern that isn't overwhelming. Use it in a hallway, the kitchen or in front of double sinks.
Wood Side Table
I find that sourcing furniture in stores is a challenge. It's usually too small, but this side table is perfect as an accent piece. I wouldn't use it as the only end table, but next to an accent chair, it's perfect for a cup of coffee and a book.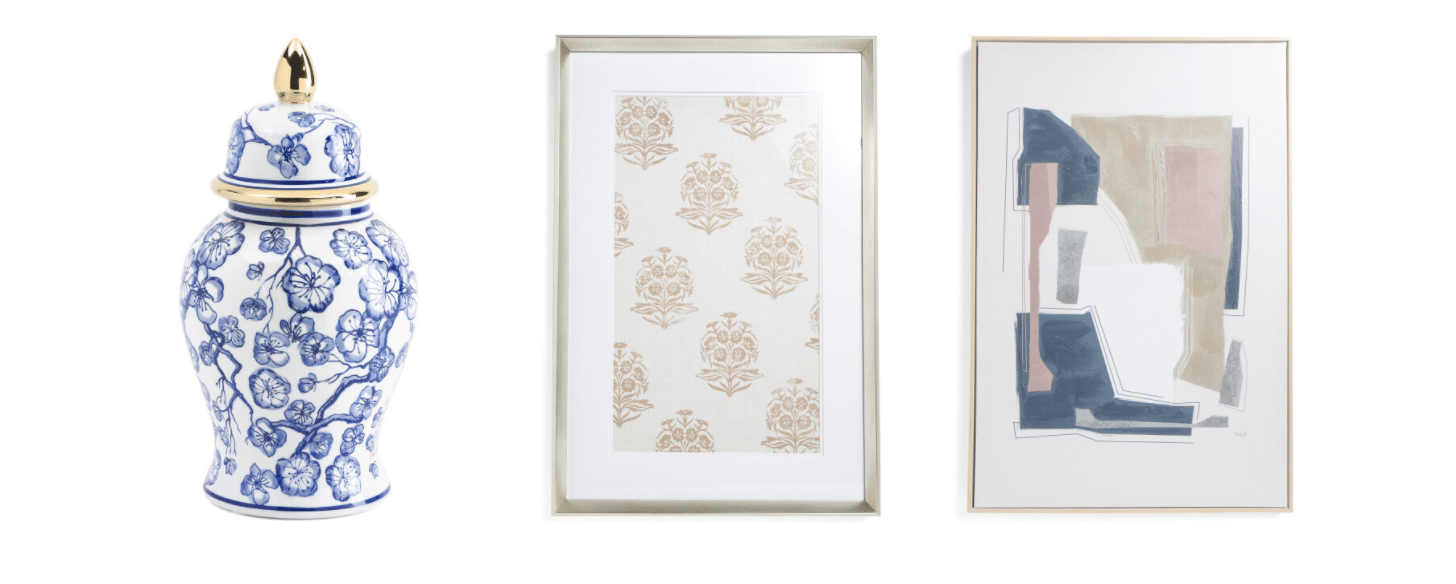 Ginger Jar
Add a little glam to your hostesses bookshelves or sideboard. Bring flowers to add to the jar and your gift is complete.
Art
GO BIG. GO BIGGER. These art prints are 24″ x 36″ so when you place 2 pieces side by side they fill the space behind a sofa well. Use one above a console table or on a narrow wall.

Leopard Baskets
Baskets are great for hosting pillows, throw blankets and dog toys. Use them in every room and for a traditional space, leopard is my go to.
Alabaster Lamp
I chose this alabaster lamp because the natural stone makes such an impact when you see it in person. It is natural, but exotic at the same time.
Candlesticks
Whether wood or black candlesticks are your style, these large holders will make any table look sophisticated.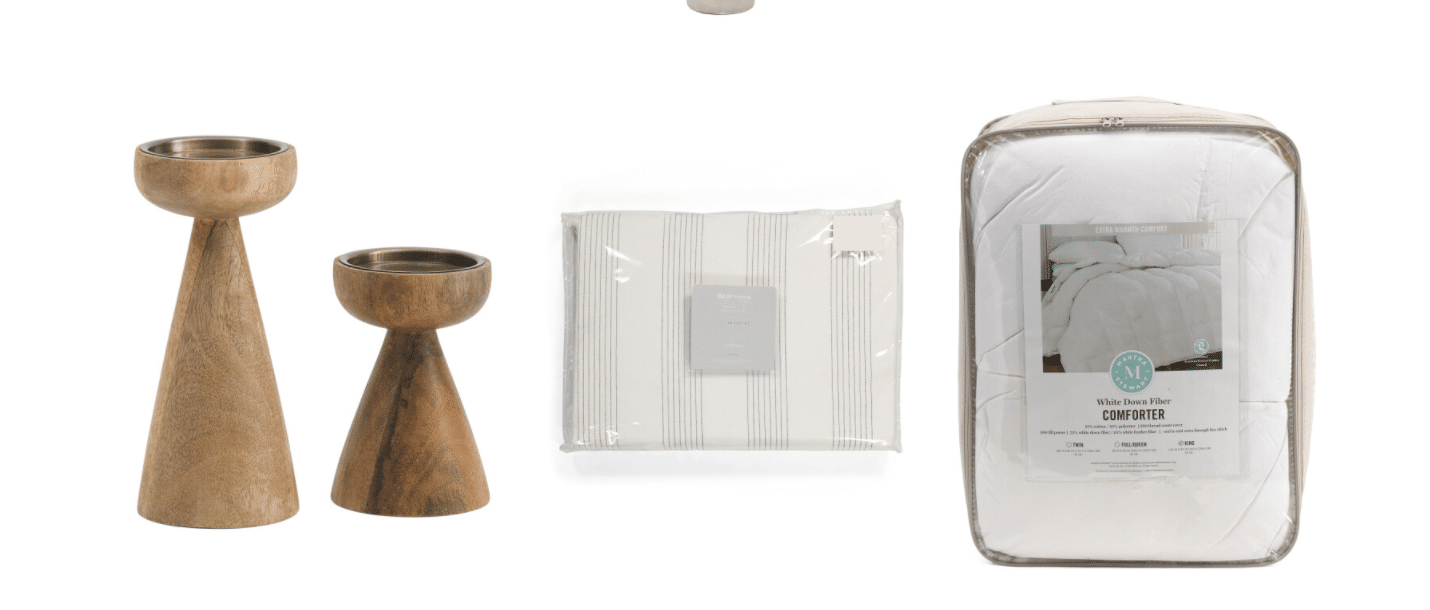 Duvet Cover + Insert
If you have a guest room or are looking for a primary bedroom refresh, this duvet insert is the perfect mix. I have this in our primary and the duvet cover is a cotton stripe, a lovely neutral background for any bedroom.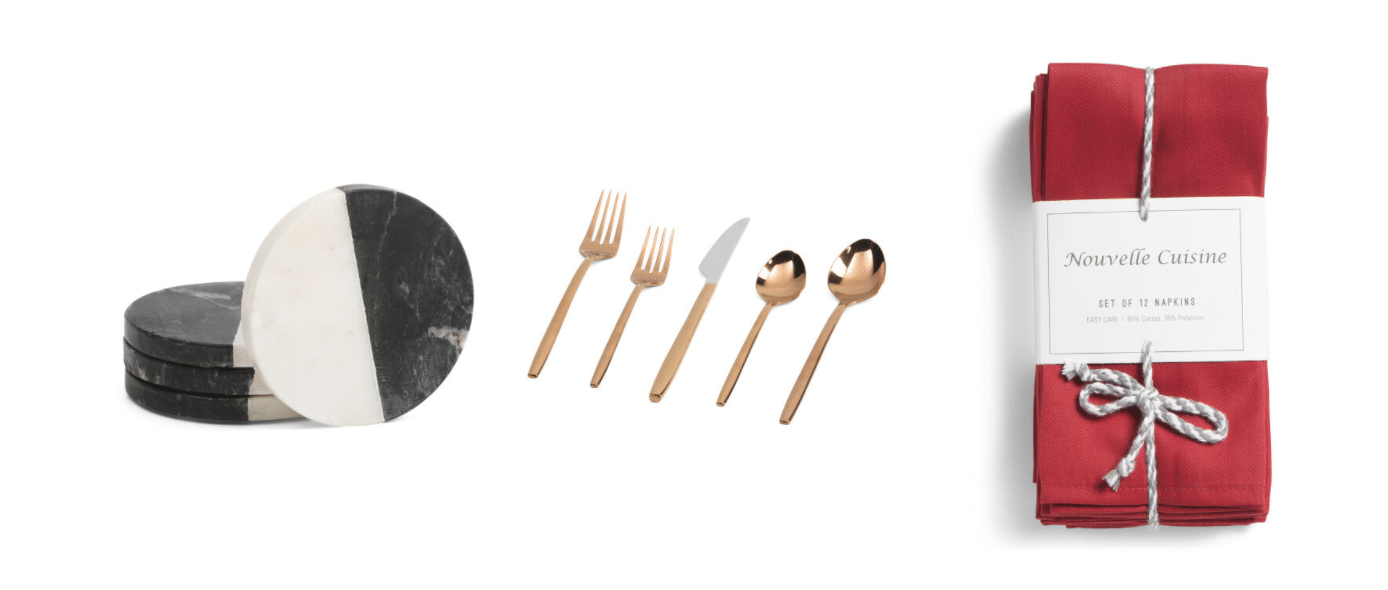 Marble Coasters
Gift for her or keep for yourself? You can never have too many coasters- some for the end table, coffee table, dining room, nightstand. When I say we use coasters everywhere, I mean it (almost as much as I use lamps).
Gold Silverware + Flatware
Every Christmas dinner table needs gold flatware. This set is sure to pop against the greenery on the table and red napkins.
Cloth Napkins
These red cloth napkins make the prefect addition to a hostess gift with a bottle of wine, fragrant cheese and wood serving cheese board. Or snag a set for yourself to set your holiday table in style.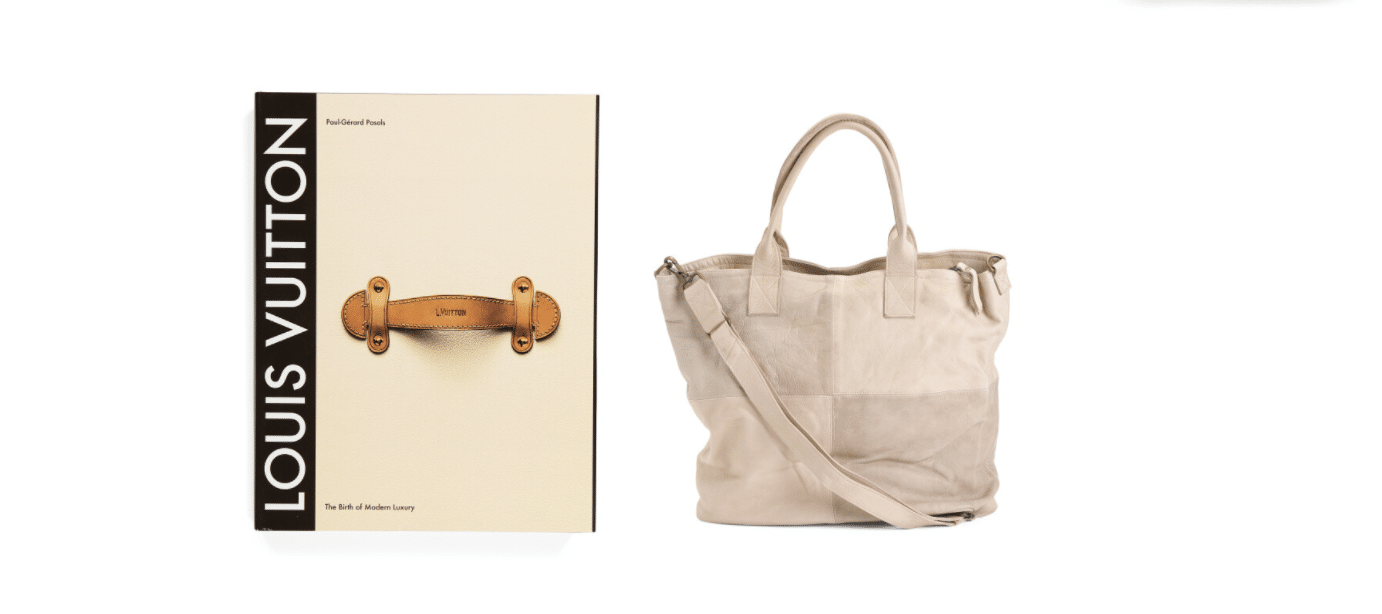 LV Coffee Table Book
Almost 600 pages and 700 illustrations showcasing how Louis Vuitton came to be a notable brand.
Leather Oversized Tote
Grained finish, dual carry handles, color block design, detachable adjustable shoulder strap, convertible style, this oversized genuine leather tote is the definition of "Treat yo self" and I'm here for it.
Best Christmas Gifts From TJ Maxx Online