TOP WALMART PATIO PICKS FOR THE PERFECT OUTDOOR OASIS
Spring has sprung and it's time to start enjoying the outdoors at home. With warmer weather comes outdoor meal, sitting outside in the evenings or morning coffee on the porch.
Let's get your patio in perfect shape with these affordable outdoor picks, all from Walmart.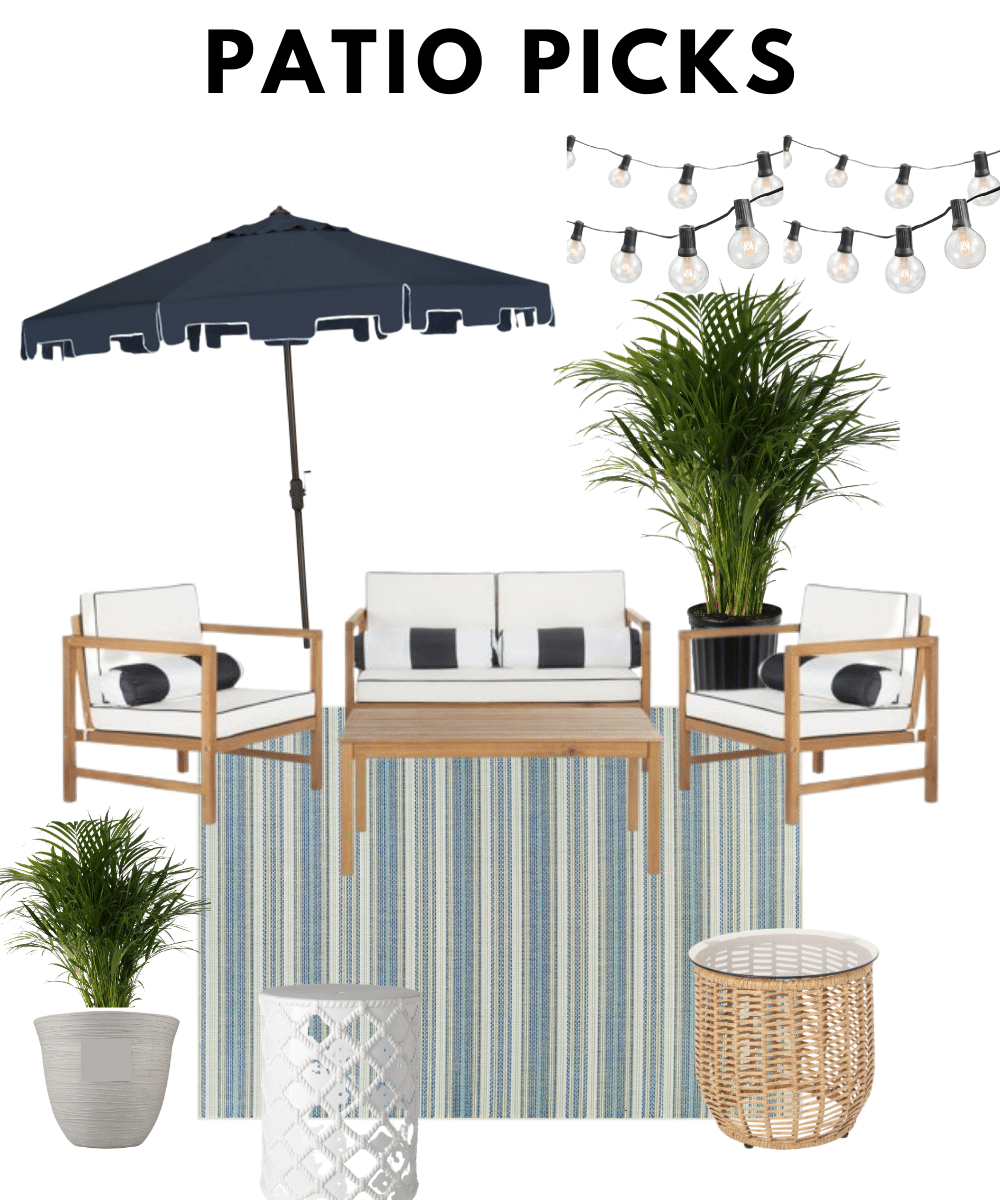 I've provided the (affiliate) links to the products for your convenience. But hurry, outdoor items are selling out fast!