How High To Mount a TV on the Wall
How high should you mount your tv on the wall over a media console? The preferred height for a wall mounted tv is with the middle of the tv at 60″ from the floor with the bottom of the tv 4-6″ from the console.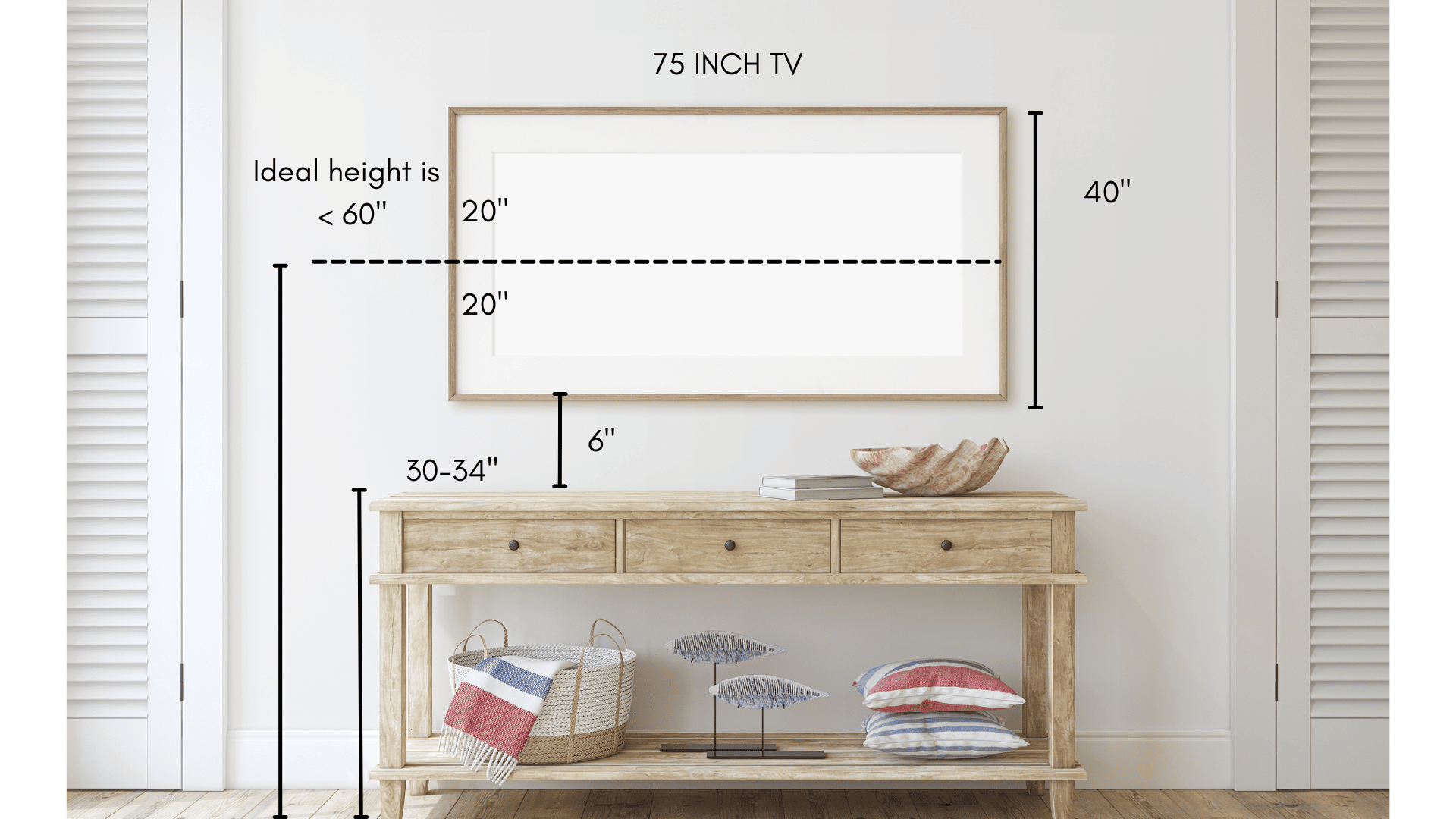 This formula will work for most TV's that are around 70-75″ range. Make sure to measure the console height first if you have purchased that.
Next you will want to measure to the center of the tv. It is ideal to have the height at 60″ because it will be comfortable for viewing while seated on the sofa or arm chair.
Can you mount a TV over the mantle?
While the height isn't ideal for viewing (it causes neck extension), if it is in a bedroom, this height works because your bed is higher than the sofa while watching.