All of these cute pink and red home decor picks can be found on Amazon. Happy Valentine's Day!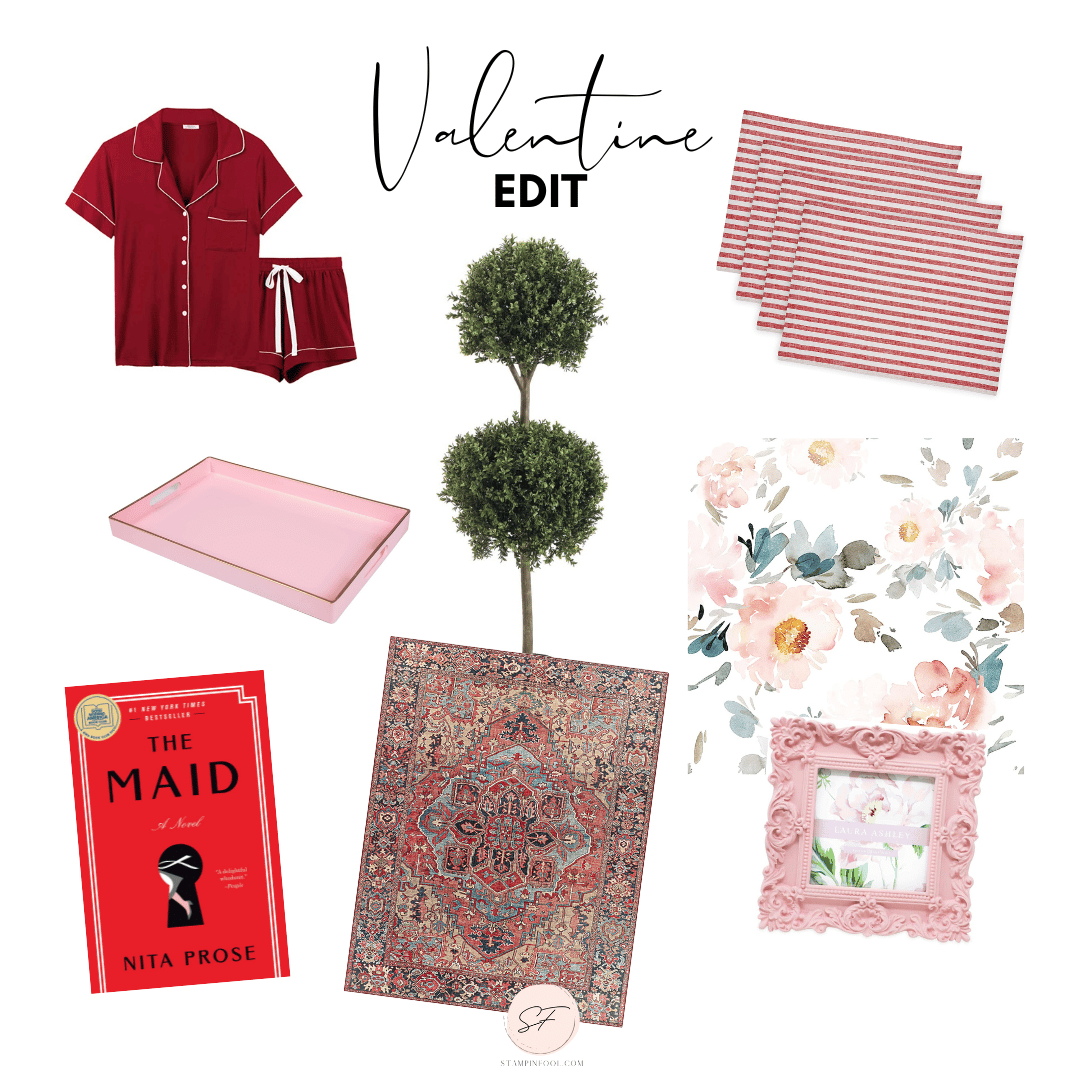 Red and pink Valentine's home decor picks that don't scream hearts and Vday. Keep it classy Grandmillennial decor lovers.
This post may contain affiliate links- meaning when you purchase through the link and I receive a small commission. It feeds my Starbucks addiction & for that I thank you! You can see my full disclosure policy here.
boxwood | pink tray | pink frame | turkish rug dupe | floral wallpaper | stripe placemats | the maid book