A 50K Thank You
I am so grateful for each and every one of you who follow along regularly, pop in from for a much needed google answer, or came from Pinterest to find out what the best white paint color that ever existed is (hint it's a Benjamin Moore color).
Likewise, I'm overwhelmed by the continual support from friends and family who like and share these posts and follow along on Instagram and watch my stories daily.
Because of your continued interest I have met a HUGE goal of mine, which was to reach 50,000 readers a month. On Monday, October 5, 2020 I surpassed that goal and officially hit the 50K monthly blog views! FIFTY THOUSAND – in one month!!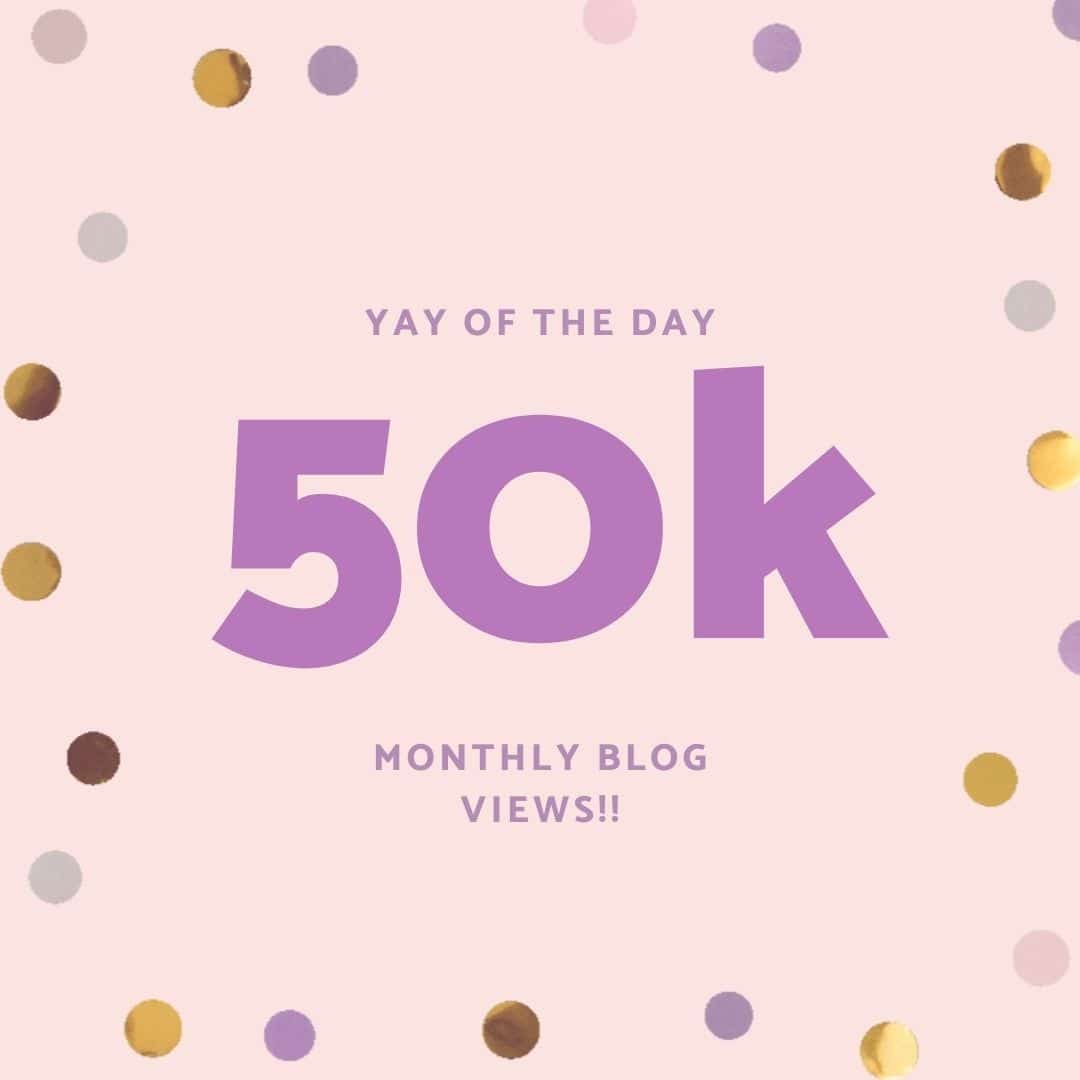 When I started blogging in 2013 I was lucky if anyone read my DIY posts. I continued typing away and eventually hit the 15K mark by 2016. But then I had more kids, got busy and slowed down. I felt like I didn't have the time or energy to keep up at the pace I was going. I took a much needed break.
And that put me in a position to recharge and figure out what I really loved and what was helpful to others. In fact, writing for myself does me no good. The last thing I need is to be rethinking my thoughts, ha!
So I thought hard about what was inspiring, what I was excelling at and how to communicate that. In early 2019 Stampin Fool was rebranded to focus on DIY & Interior Decorating. It was slow going at first, but by March 2020 I had a concrete plan.
I started teaching and sharing everything there is to know about paint colors, decorating, furniture and decor rules. And here we are today, with a crazy following of 50K that has unanswered questions and keeps coming back for more.
So again, THANK YOU for stopping by StampinFool & for supporting this adventure in blogging. I hope to continue to answer your burning decorating questions!
Take a minute to drop your number one decorating question in the comments today!