When baby number two was on the way I was still struggling to get preschooler one to stay in his bed all night. Would the revered baby product DockATot be the answer? (Hint, YES it would & this post contains affiliate links- you buy, I receive a percentage).
It's no secret that new moms don't get much sleep. (Prego moms don't get much sleep either, making the start even rougher). Mom fears are the worst!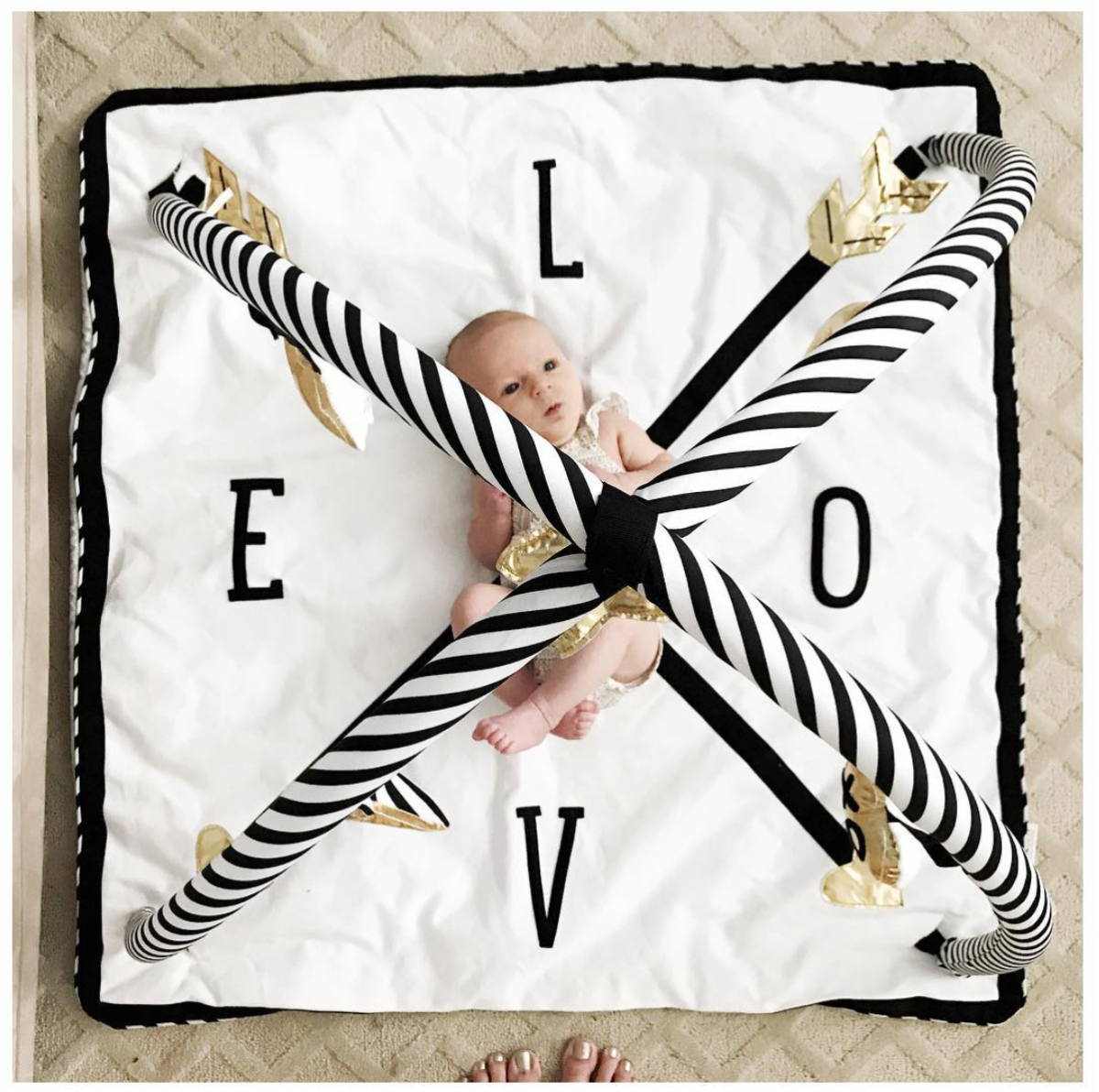 Enter Helen. She is the sweetest. But, she wouldn't sleep anywhere except on my chest. When you're exhausted and your baby eats ever two hours and she won't sleep ANYWHERE you start to go a little crazy. We tried it all- the bassinet, the crib, the swing, the bouncer during the day to practice. It didn't work. Although she never cries at any other time and is a happy baby, she refused to sleep anywhere and I am very serious about safe sleep. I was too scared to have her sleep in the swing or rock and play type toy unsupervised (aka while I was sleeping). So we resorted to my husband sleeping on a mattress on the floor of my son's room and me and baby camping out, sleeping sitting up in our king size bed, with no blankets or pillows.
By the four month mark I was getting desperate. Most nights she was still waking herself up every two hours. I had seen posts about the DockATot on Instagram before Helen was born. They have two sizes, the for babies 8 months and younger and the Grand for older babies to use into their toddler years. The online reviews seemed to all be unanimous – the DockATot is a must have! I have to admit I was a little reluctant to make the purchase. This gift from above comes with a price tag between $175-290, depending on the size and design you choose (click here to check out the variety of options they have to offer). I didn't know if I would need it and didn't want to buy it before she was born. But she was here now and the need was great. I decided that I needed to commit.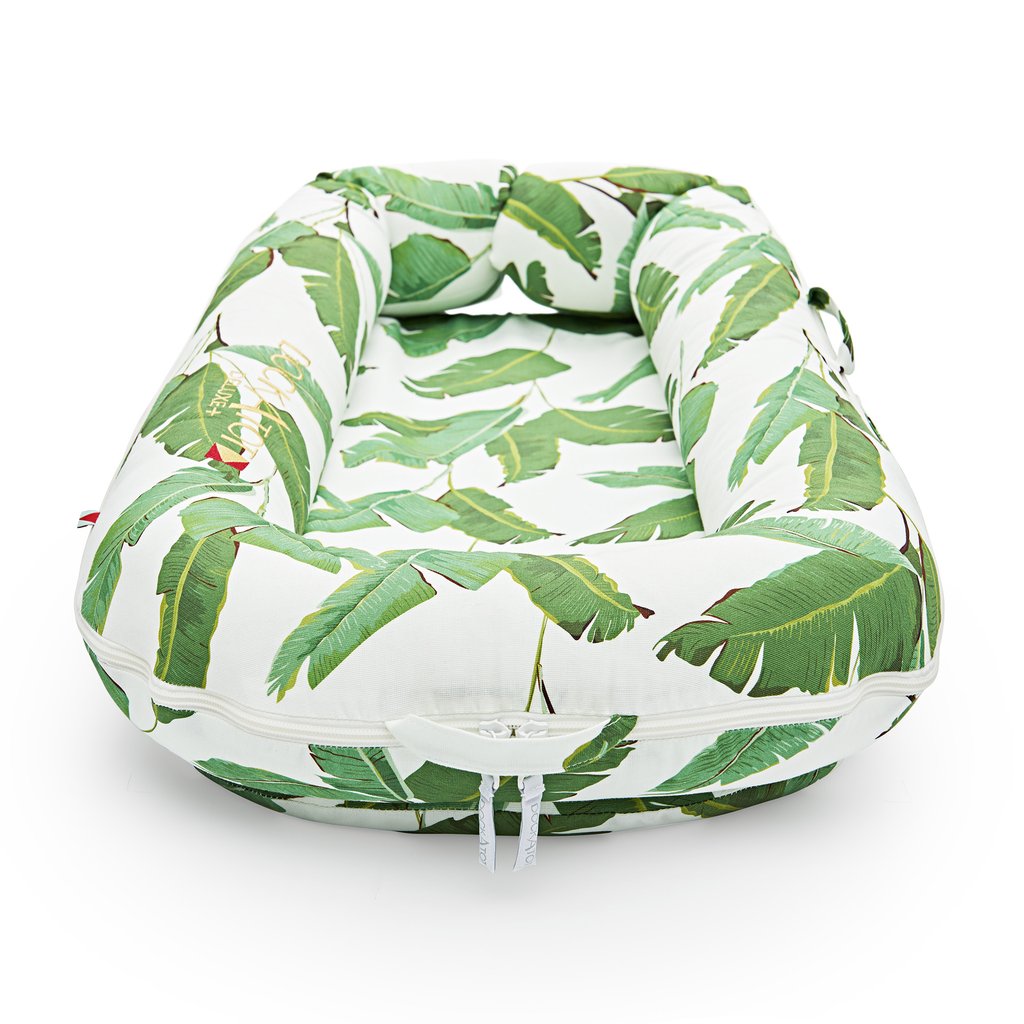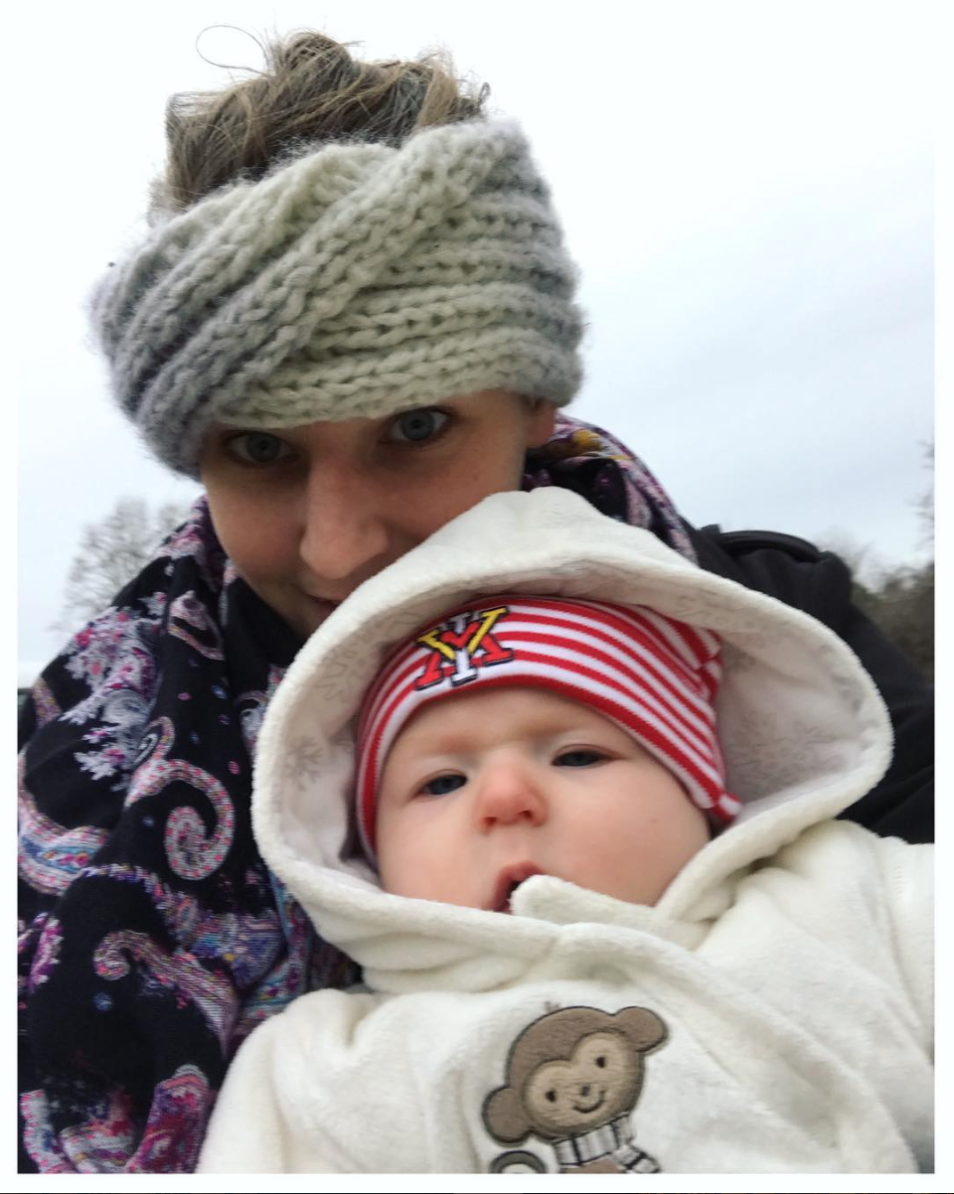 We are using the Dock-A-Tot to transition Helen to sleeping on her own, though it is important to note that DockATot does NOT recommend the use of the DockATot in the crib – Helen is always supervised – in our own bed for co-sleeping so that I can feed her as needed.
While its best quality is the quality of sleep I am now getting knowing she is both safe and sleeping longer at night, I also tote it around the house for Helen to play in while I do laundry, dishes or work.
It is definitely our favorite household thing!
Finally, because we are friends, I'd love to help you save a couple bucks for your own purchase of the Dock-A-Tot. Click here for a sweet $10 discount!
Swede dreams (get it, it is made in Sweden), friends!