Note: As always, I share what I love & this post contains affiliate links and I will be compensated if you make a purchase after clicking on my links. I was compensated for this post.
DIY Paint and Peel Tape Father's Day Gift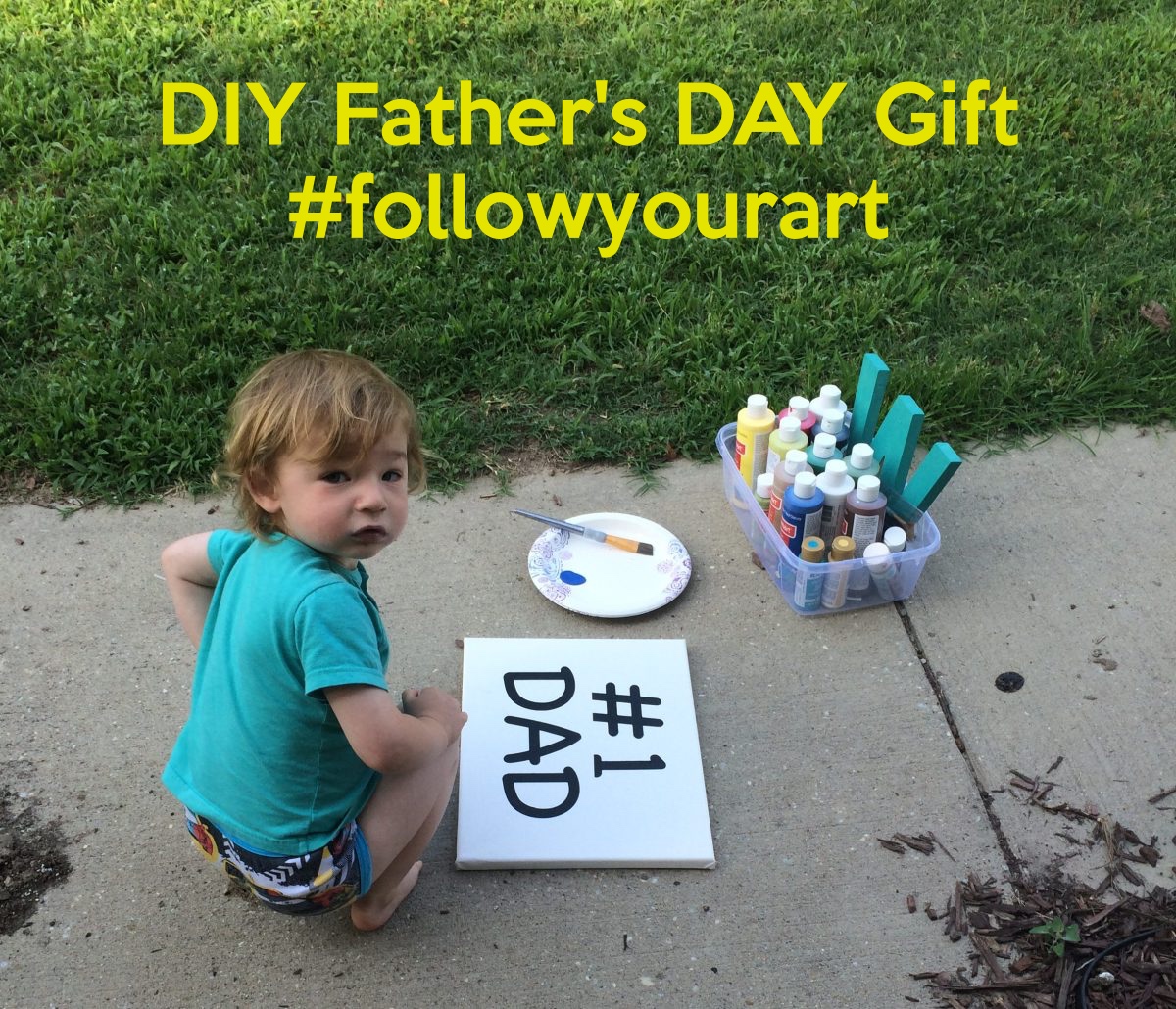 This week while I was browsing Facebook, I noticed Gymboree's #FollowYourArt. I immediately thought about how perfect it would be to share with you a quick and easy Father's Day project as a way of showing you how our family gets creative.
Do you know why we love crafting?
It gets my brain working
It keeps my wild child entertained – he has soon much energy, I have to direct it somewhere!
Stress reliever. I'm starting to think that it may not be cheaper than therapy when you add up all of the crafting I dabble in, but for the occasional DIYer it's definitely cheaper than therapy ;)
On to the good stuff!! Do you want a quick and easy DIY Father's Day gift? I am always wracking my brain for Father's Day gift ideas and this is one of my favorites. You can repeat it year after year and it never gets old! (Trust me, the hubs has an entire wall in his office devoted to every father's day card we've made and canvases we have painted).
Supplies:
Painter's Tape or cuttable Vinyl
Scissors or Silhouette E-machine
Canvas
Paint brushes or foam brushes
Acrylic paint
Paper plates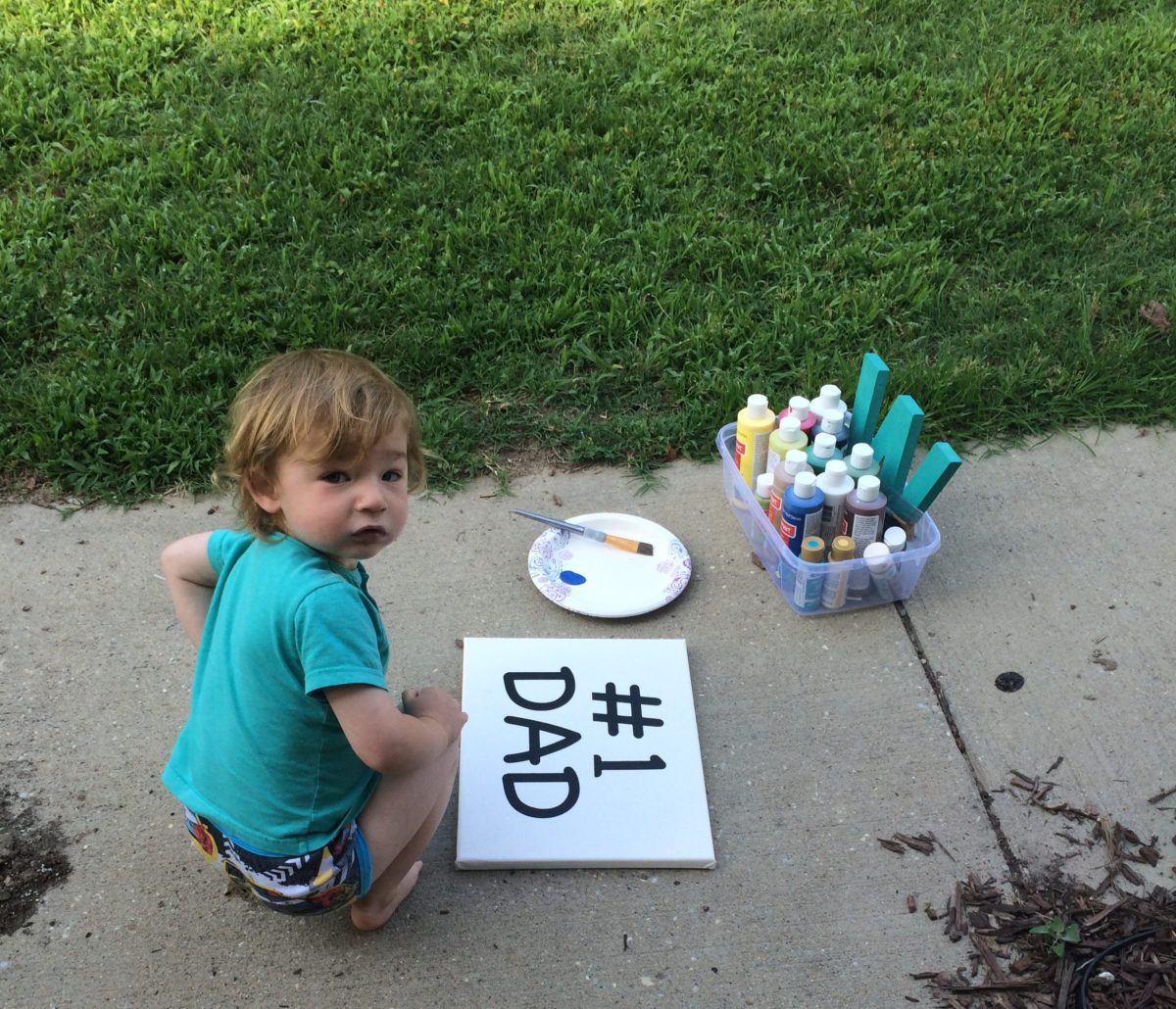 Directions:
Use Silhouette to cut vinyl to say #1 DAD. Apply to canvas. OR use painter's tape to tape #1 DAD to blank canvas.
Put paint blobs on paper plate.
Let wild child cover the entire canvas with whichever colors they choose. (I know, sometimes it pains me that all the colors run together and make brown, but you gotta let them do what they do).
Slowly peel off tape or vinyl to reveal the #1 DAD on canvas.
Tie a huge ribbon bow and gift to your kids' favorite dad!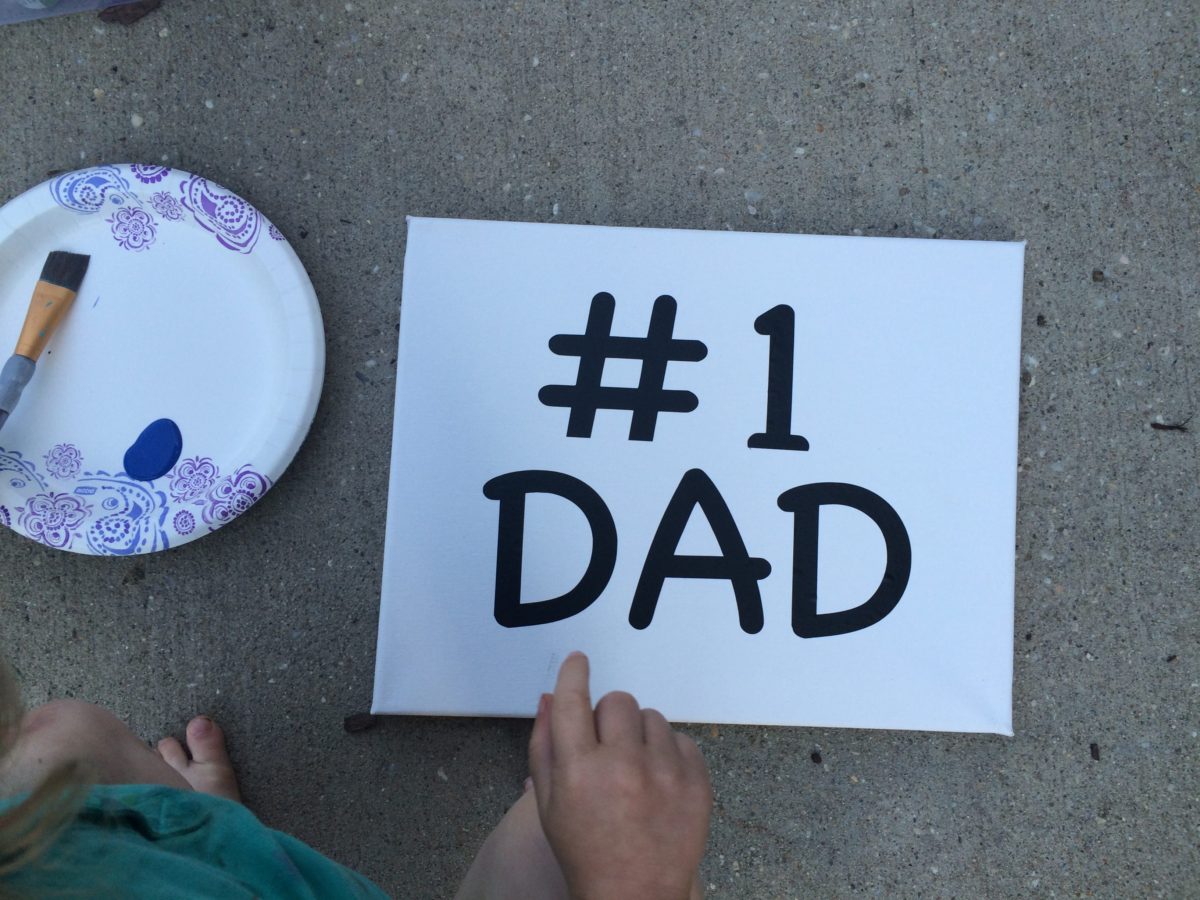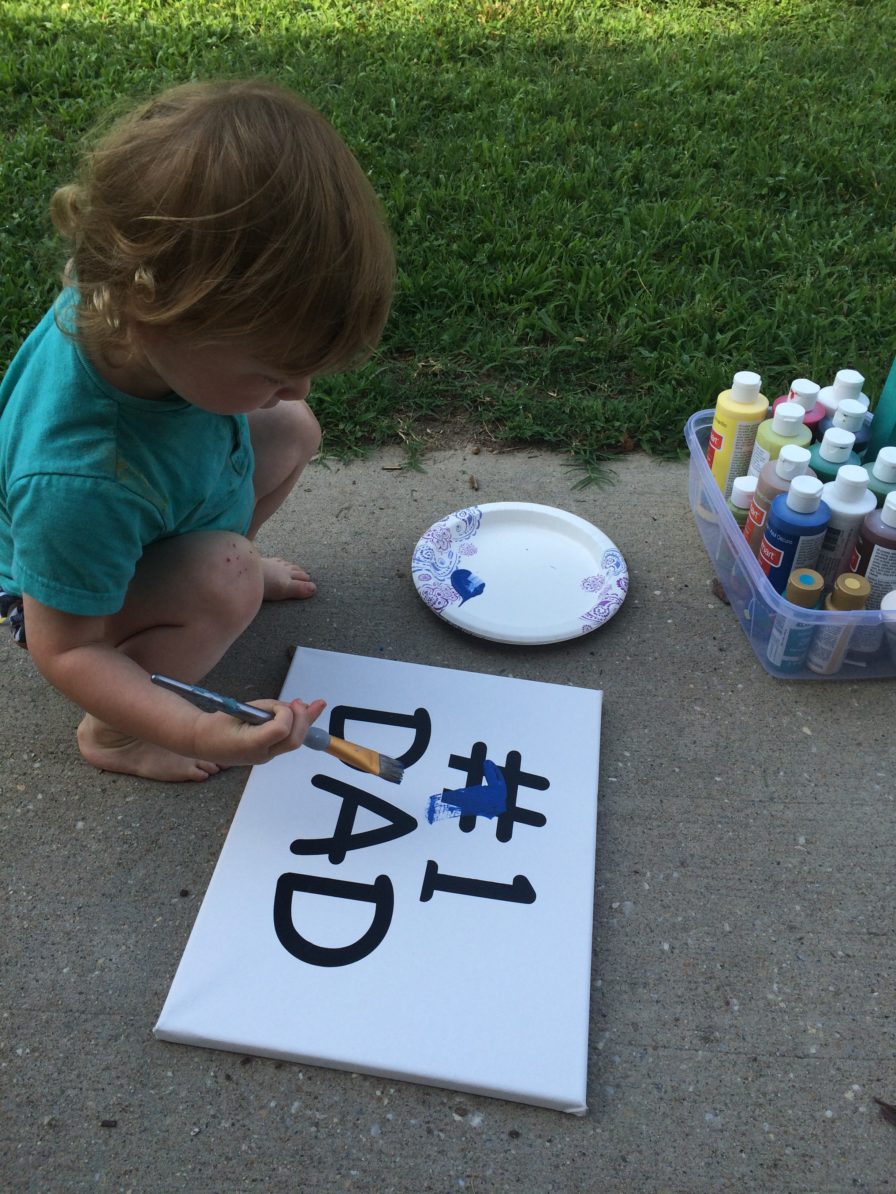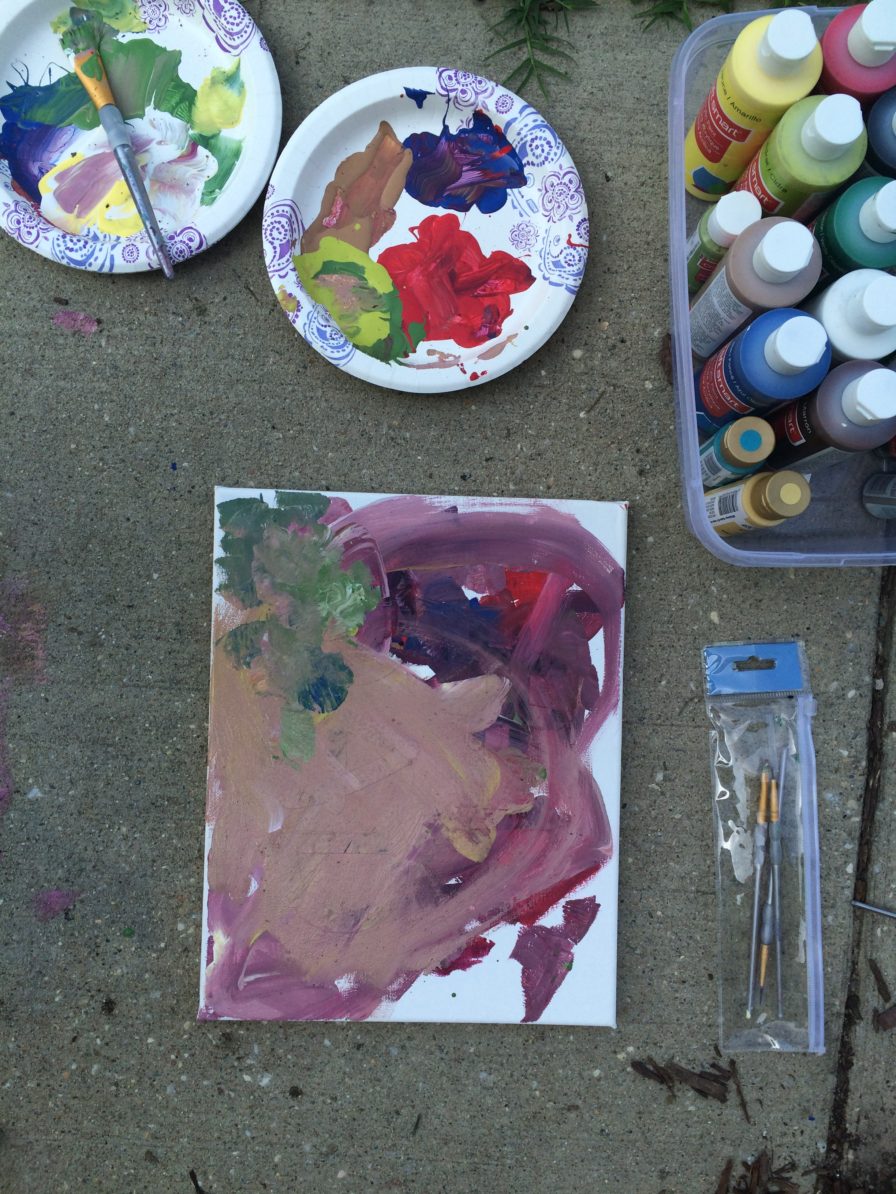 In a world full of people, let your kids be Superhero's for their Dads.
I want to see what you make! Share your pics in the comments and make sure to tag your photos of how your family get's creative on social media with #followyourart for a chance to win a $50 Gymboree gift card.
About Gymboree: for over 30 years, Gymboree has been dressing kids from newborn to 12 years old by offering colorful, clothing and accessories from sweaters to rompers to sock and hats. Whether for playtime or family photos, you'll find fully coordinated outfits for all your little ones.
And as an added bonus for my crafty friends here, you can enjoy up to 60% off over at the Gymboree. You can't beat the deals!! SHOP NOW BEFORE YOU MISS IT!
SaveSaveSaveSave
SaveSave
SaveSave
SaveSave
SaveSave