10 GORGEOUS DECOR ITEMS TO HELP YOU CONQUER GRANDMILLENNIAL STYLE IN YOUR HOME
Are you a grandmillennial style home decor lover? The term grandmillennial is making a statement in interior decor circles. From taking off on instagram to showing up on major decor websites like Better Homes & Gardens, House Beautiful & Atlanta Homes & Lifestyle magazine, grandmillennial style decor has become a real thing.
WHAT IS GRANDMILLENNIAL STYLE?
Grandmillennial Style is a new take on traditional interiors brining back design elements like floral prints, bold colors, and the maximalist mixing of patterns and textures.
It takes the formal living room of grandma's house (think Downton Abbey parlor) and meshes it with brighter spaces, funky patterns and strong colors of newer style design.
Things you'll see in grandmillennial style Decor:
brown, curvy furniture
antiques or antique reproductions
blue and white pottery
patterned wallpaper
bold or brightly painted walls
floral prints on furniture
thick, layered millwork like coffered ceilings, wainscoting, & paneling
details like trim on curtains, tassels hanging from doorknobs, geometric tape on throw pillows and fringe
wicker, rattan, chintz, toile and needlepoint accents
lacquered furniture and walls paired with formal pieces
brass hardware & lighting
oversized chandeliers and statement pieces
the mixing of old and new
The key to achieving the grandmillennial style in your home is mixing pieces that are traditional like a curvy velvet sofa with elements that are less formal and more fun – like colorful fabric throw pillow or a pink wallpapered ceiling.
Looking for more inspiration? It's taking over social media, so you'll have no trouble finding this granny chic decor by searching with the grandmillennial hashtag. (It's replacing modern farmhouse in many ways).
Are you ready to see my top 10 favorite grandmillennial decor pieces for your living room or guest room? (affiliate links included for convenience)
GET THE GRANDMILLENNIAL LOOK With these Home Decor items
Let's go over my top 5 decor pieces you can add to any room to bring in the grandmillennial or granny chic style to your home.
1. GINGER JARS
Ginger jars and temple jars are the staple of decor pieces when it comes to maximalist grandmillennial style- but this also includes any rose famille, pagodas, Staffordshire dogs (also called staffies by collectors), and other vintage 19th century asian vases.
These pieces range from petite to the size of a small child and can be styled next to doorways and fireplaces, on entry tables, in powder rooms, on top of chests and dressers, in bookcases and etageres, and as part of coffee table decor.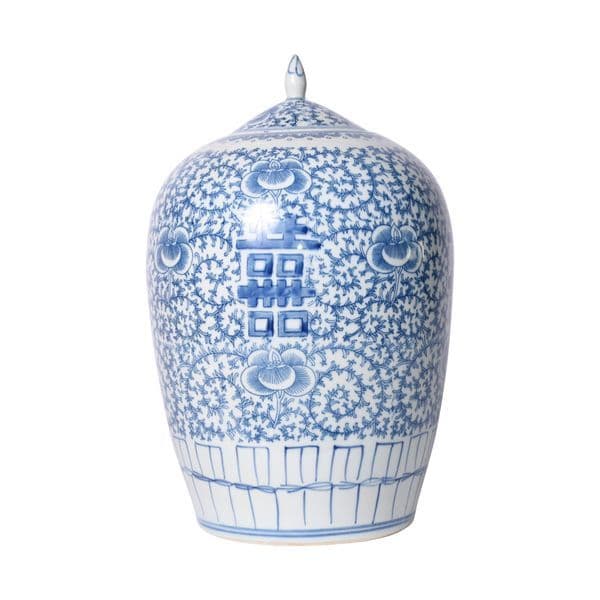 2. VINTAGE Framed ART
No granny chic home is complete without art. And vintage art is a great place to start. While it works best when paired with smatterings of abstract pieces around the house, these vintage beauties really bring in the grandmillennial style to your space.
Grandmillennial artwork includes subjects like:
vintage bird prints
colonial people
florals
hand sketched botanicals
framed silk scarves
and more!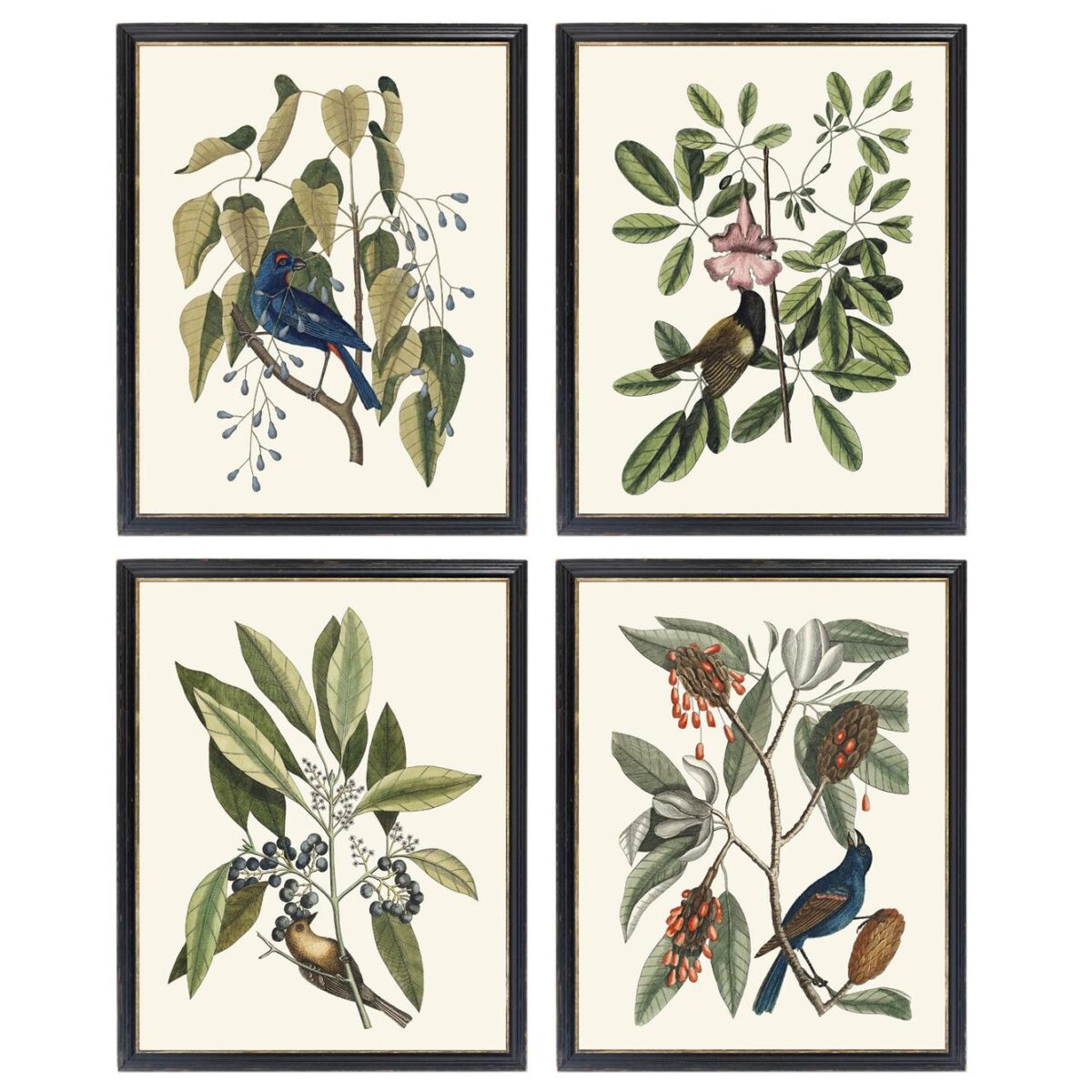 3. ANYTHING LEOPARD Print
While it really goes for any bold patterns or prints, leopard print really marks this granny chic style of grandmillennial design. It's iconic, but neutral and can be used in any colorway. Leopard print can be added to pillows, used as a rug pattern, styled as a statue, wallpapered or framed as art.
Leopard print is a hallmark of new traditional style, which fits into the grandmillennial realm well.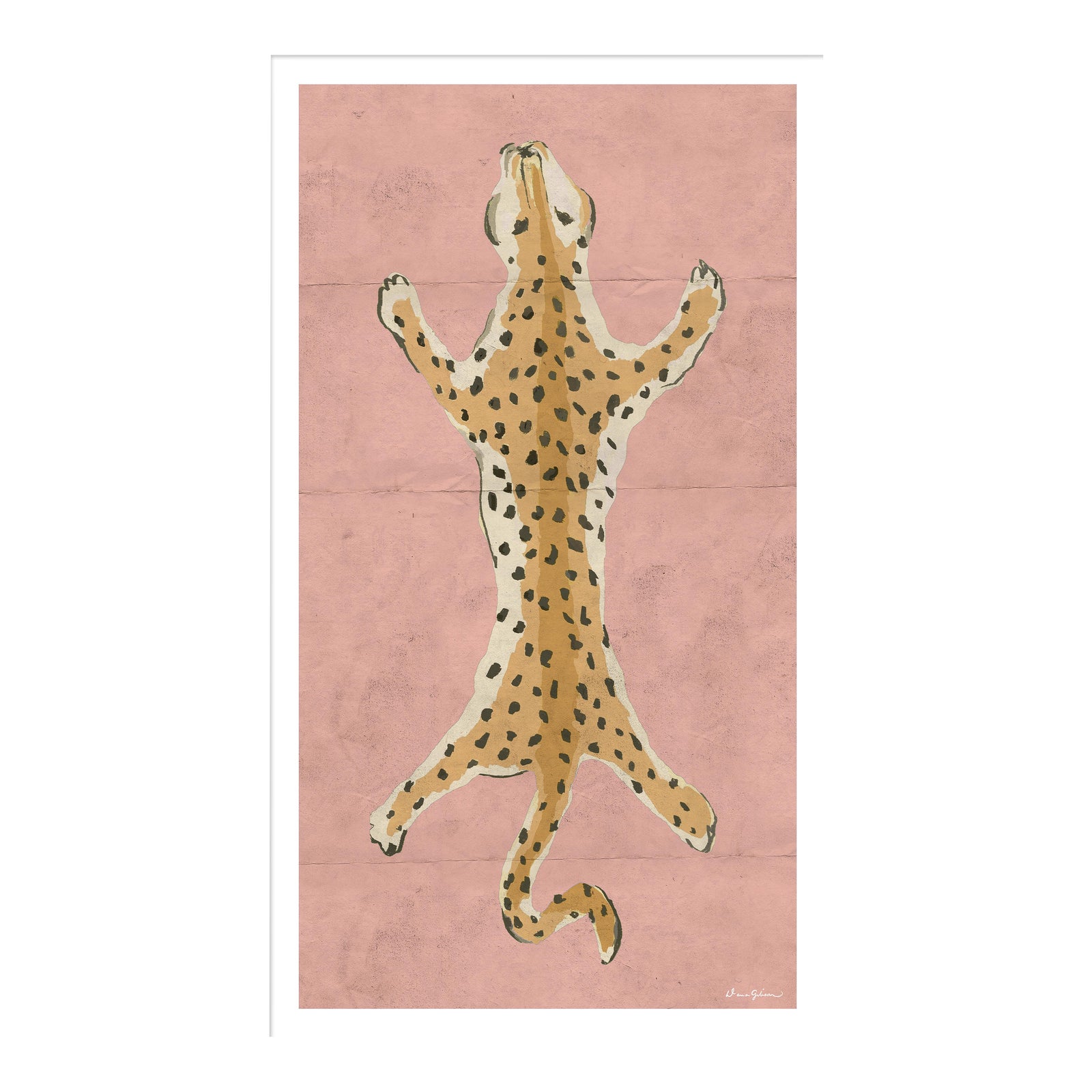 4. Wild Floral WALLPAPER
It's no secret that I'm obsessed with wallpaper for every home! That's because it is an easy way to bring personality and color to any space.
When looking for the perfect grandmillennial wallpaper, opt for designer paper that has bright colors, busy patterns and repeating motifs. Floral wallpaper is always a win.
Designer wallpaper brands like Thibaut, Schumacher, Scalamandre, & Cole and Son are great starting places to find vintage looking wallpaper with a new colorful twist.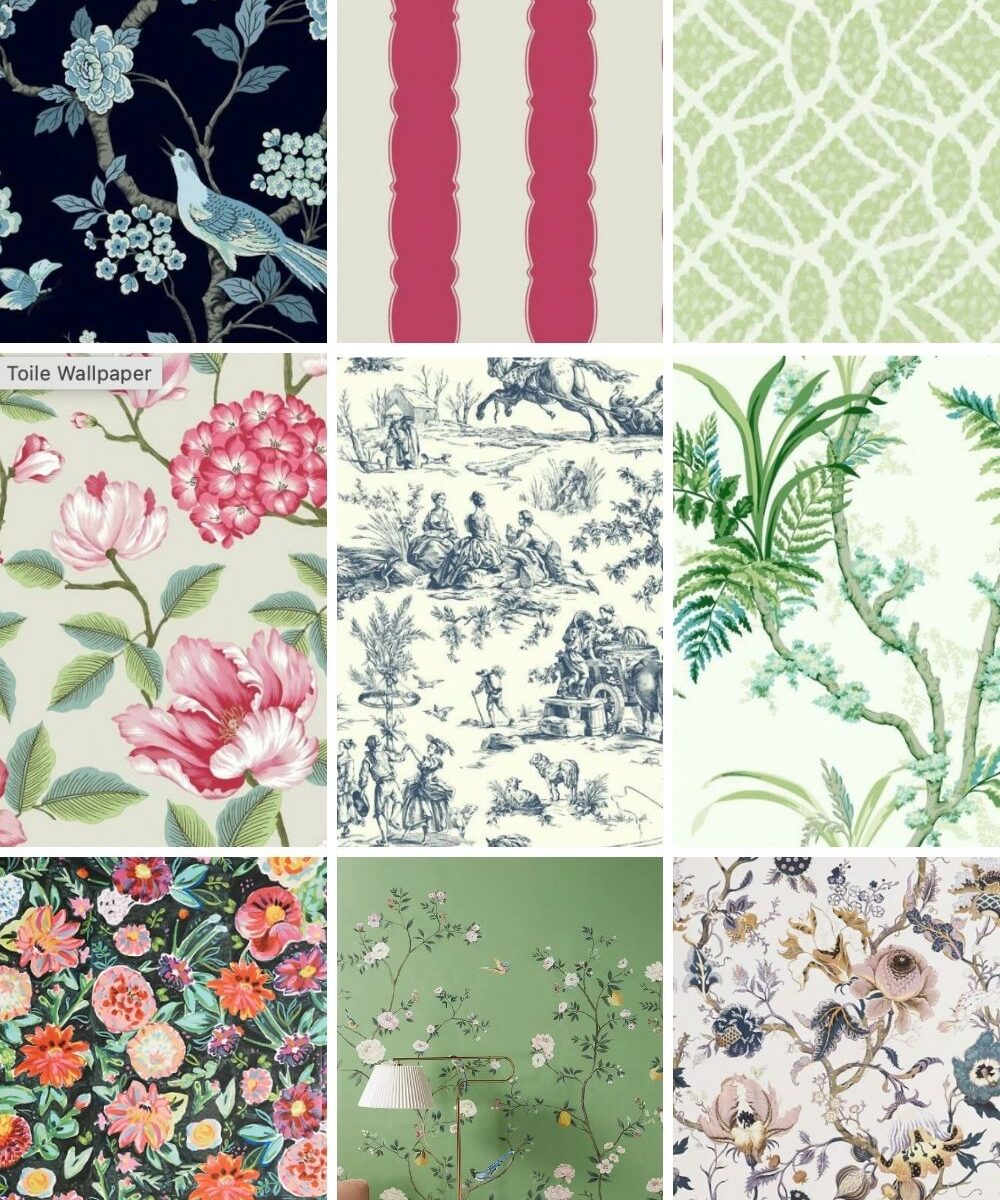 Grandmillennial wallpaper is trending so well right now that York Wallcoverings, a major wallpaper supplier developed a line named Grandmillennial featuring the some of above prints.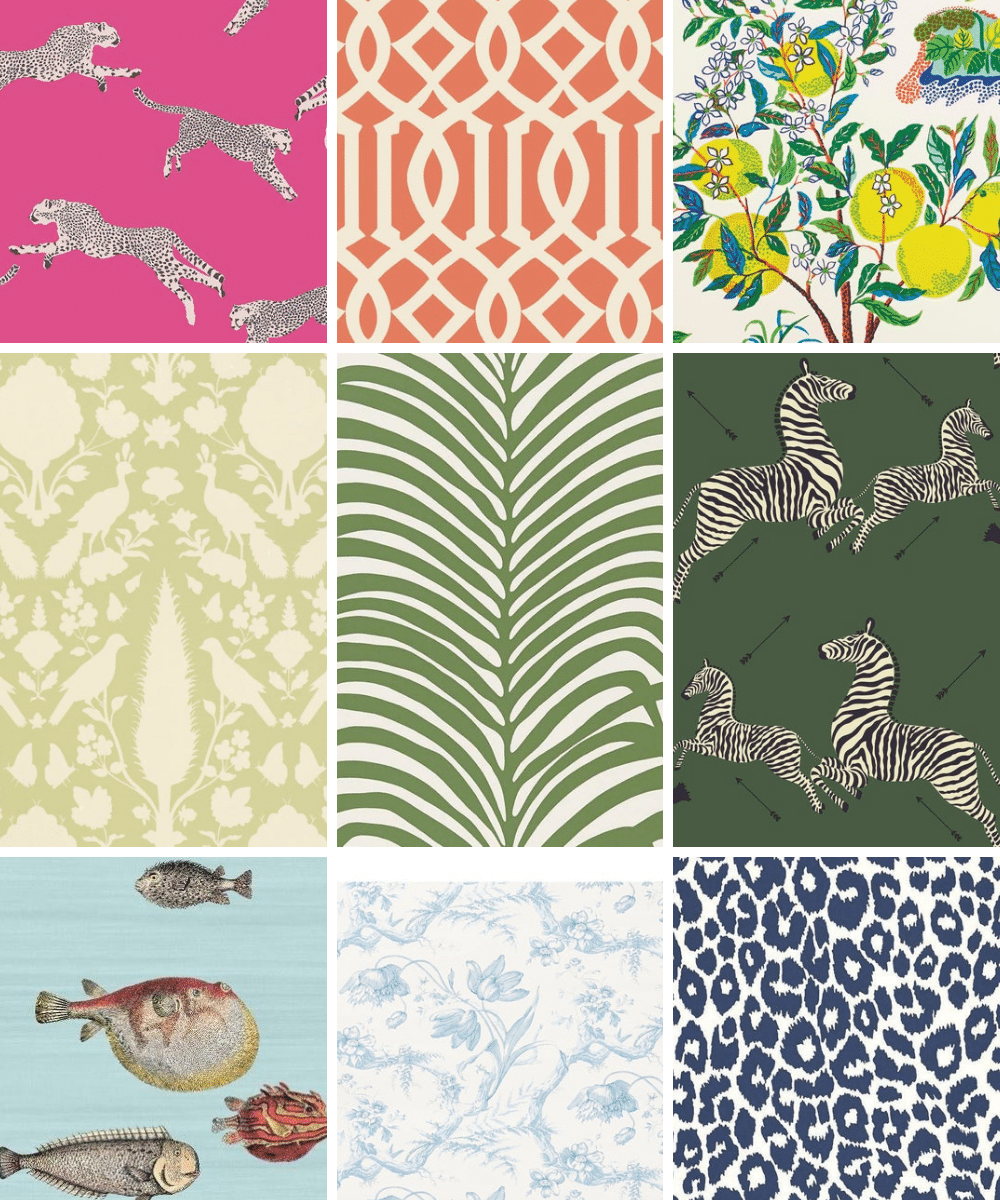 5. Floral or Chinoiserie UPHOLSTERY
And last, but certainly not least is bringing those same art and wallpaper themes into your upholstery. Whether it's the bed matching the wallpaper or cushions on the sofa coordinating with the curtains, upholstery is a must in grandmillennial style.
6. Needlepoint Pillows
Needlepoint pillows are another hallmark of grandmillenial style. They showcase the perfect mix of the lost art of needlepoint, something we would see on grandma's wall, in a new fun way. Below are my favorite examples of snarky needlepoint pillows from Furbish Studio.
In fact, I bought the "Not my circus, not my monkeys" pillow because I say it all the time and need the constant reminder. It sits on my swivel chair!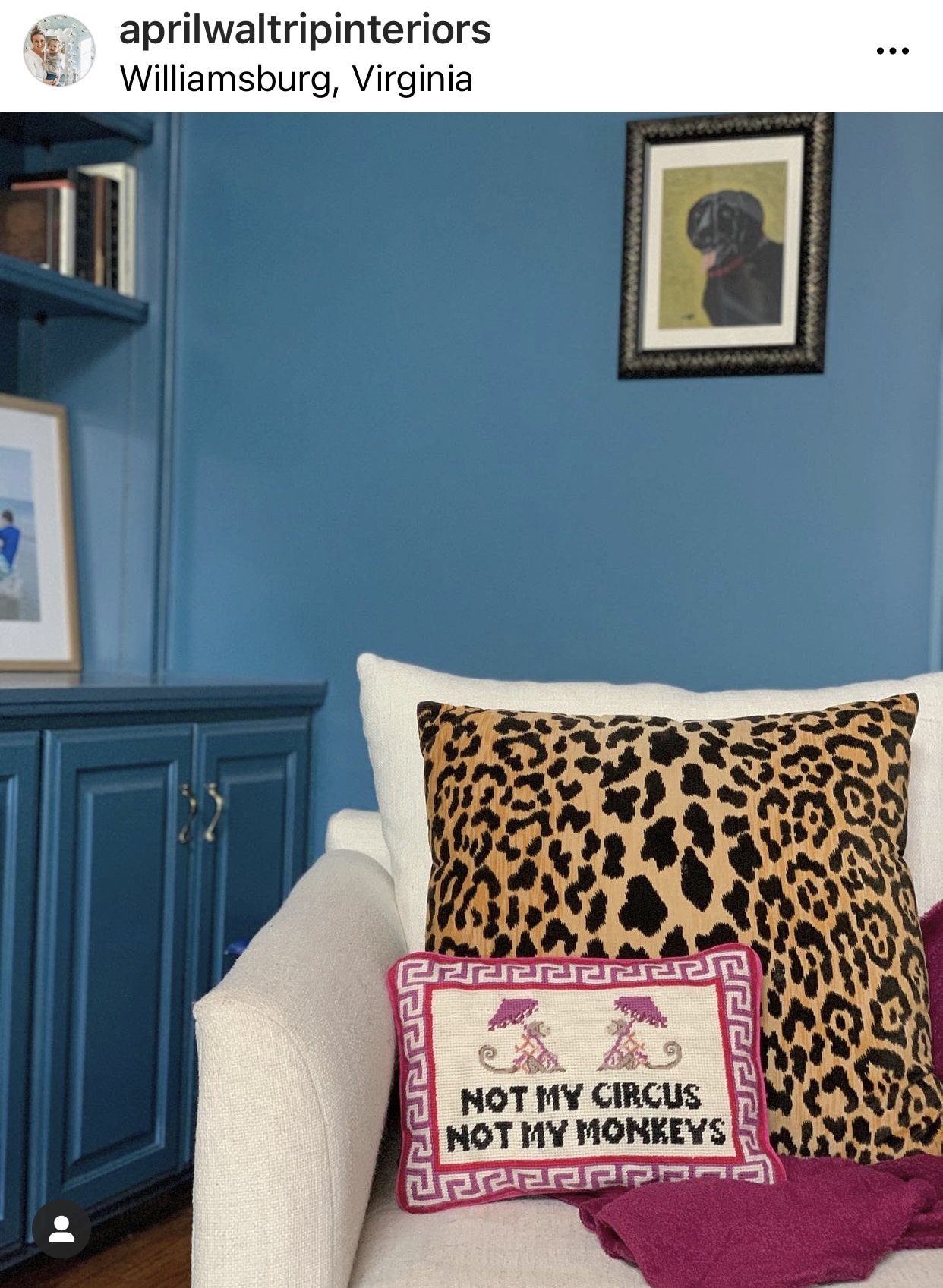 7. Laura Ashley Prints
Next on the list are the infamous Laura Ashley prints. While they may have been popular when you were younger, possibly in your childhood bedroom, they are back in style.
These iconic fabric prints are florals in a range of pastel, duck egg, sage and pink colors to bolder red and blue Americana hues.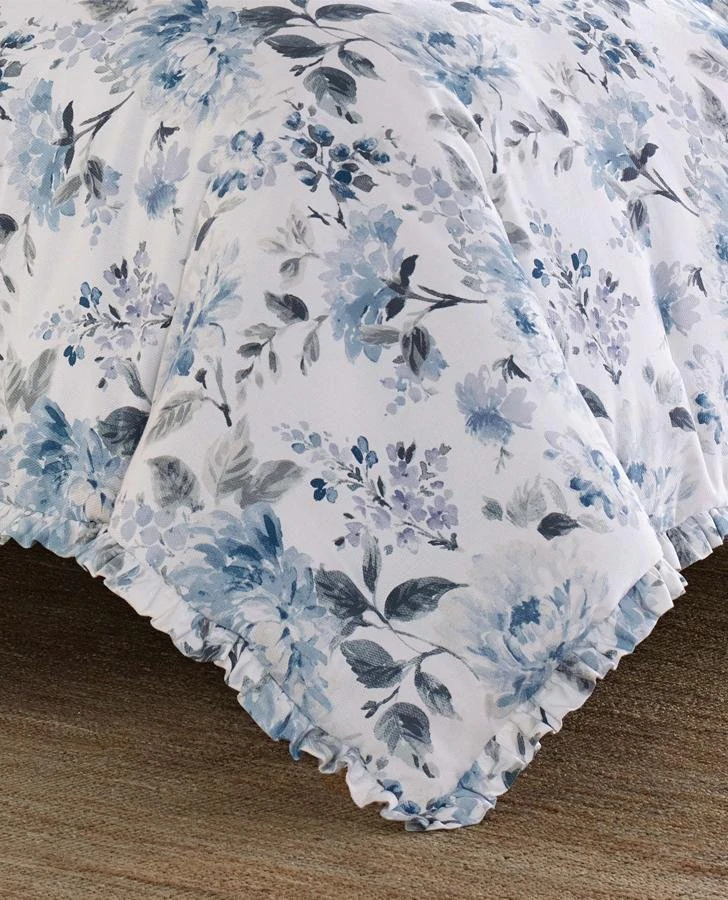 8. Matching Window Treatments
Another element of the modern take on traditional decor is matching window treatments to fabrics or wallpaper in the room. Think back to your grandmother's home, perhaps the guest bedroom, there the fabric on the bedspread matched the ruffled valance curtain window treatments which also matched the wallpaper pasted to the walls.
It may have felt like a floral overload, but now we are seeing a pared back version of this which is extremely tasteful!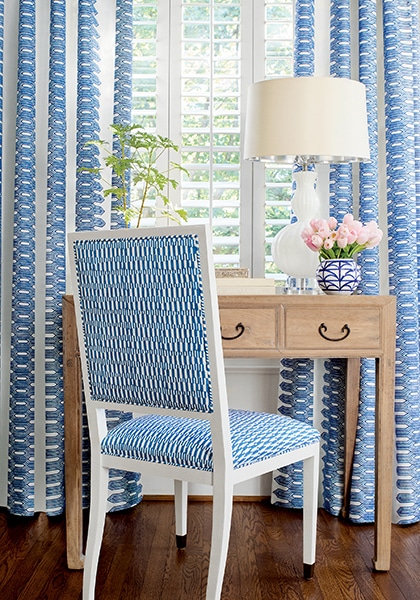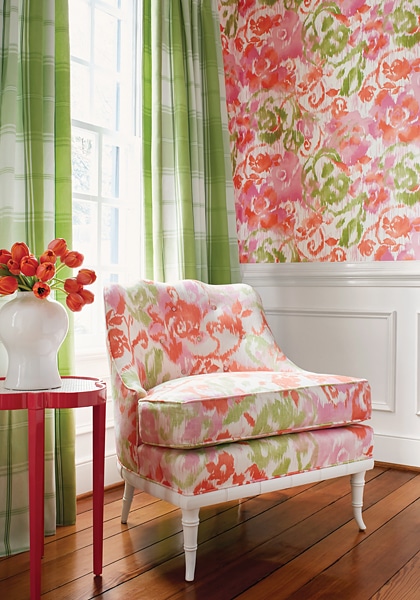 9. Family Heirlooms
While snagging a dark wood entry chest or a burl wood coffee table or gold etegere from grandma is like hitting the jackpot, if there aren't any family heirlooms or vintage pieces to inherit, thrifting is the way to go.
This doesn't just go for grandmillennial style, but for a new traditional decor style as well, where adding in pieces of collected antiques or vintage furniture makes a space feel lived in rather than "showroom new". You need a smattering of old pieces of furniture and decor to make your home cozy rather than cold.
So head to a local antique store, consignment shop or thrift store and start looking for dark wood, curvy legs, asian inspired pottery, brass candlesticks, and vintage artwork in ornate frames. Add in a piece here or there!
10. Vintage Rugs
Lastly, vintage rugs are an amazing way to add color, personality and style to your home while maintaining that classic feel. My favorite vintage rug style is the Turkish Oushak layered over a sisal area rug.
These rugs are durable and long lasting, made from natural wool fibers, hand dyed naturally and often hand woven or knotted by artisans in Turkey who have been perfecting their craft for many years.
Did you know: it takes roughly 18 months to hand knot a 9×12 area rug!?! Doesn't this make it all the more special and such a personal decor piece.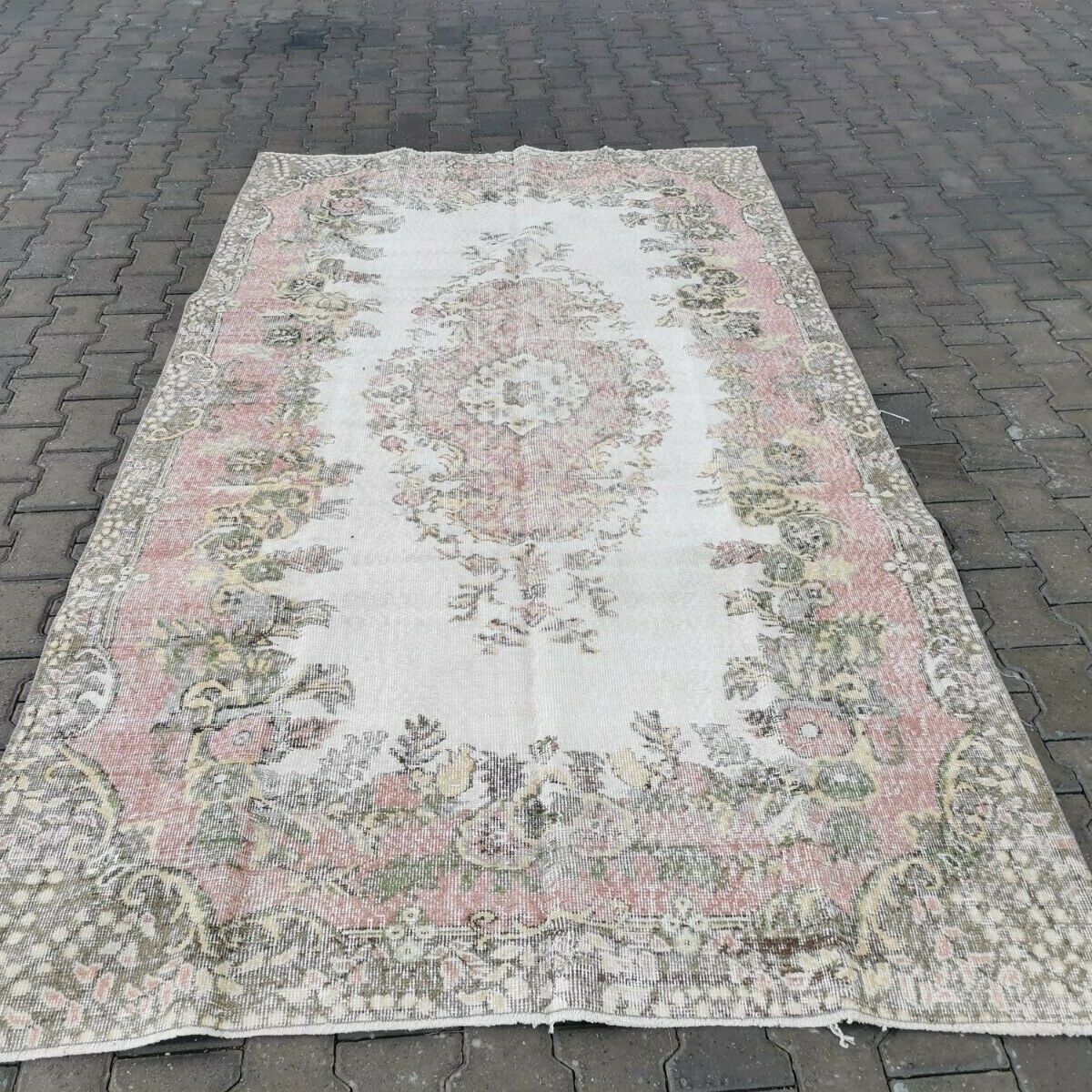 GRANDMILLENNIAL DECOR MUST HAVES CONCLUSION
So there you have my top 10 grandmillennial decor pieces to make your home say chic without being too granny. Pepper in a few of these traditional pieces to make any room in your home feel collected and cozy.
ginger jars
vintage artwork
anything leopard print
wallpaper
upholstered furniture
needlepoint pillows
Laura Ashley prints
matching window treatments
family heirlooms
vintage rugs