A fresh coastal kids bathroom update showcasing blue palm leaf peel and stick wallpaper.
Hello decor friends. I have an update on the kids' bathroom design for you! If you've been following along, you saw the coastal bathroom inspiration board I posted last week. Here's a reminder:
This post may contain affiliate links. You can read my full disclosure policy here.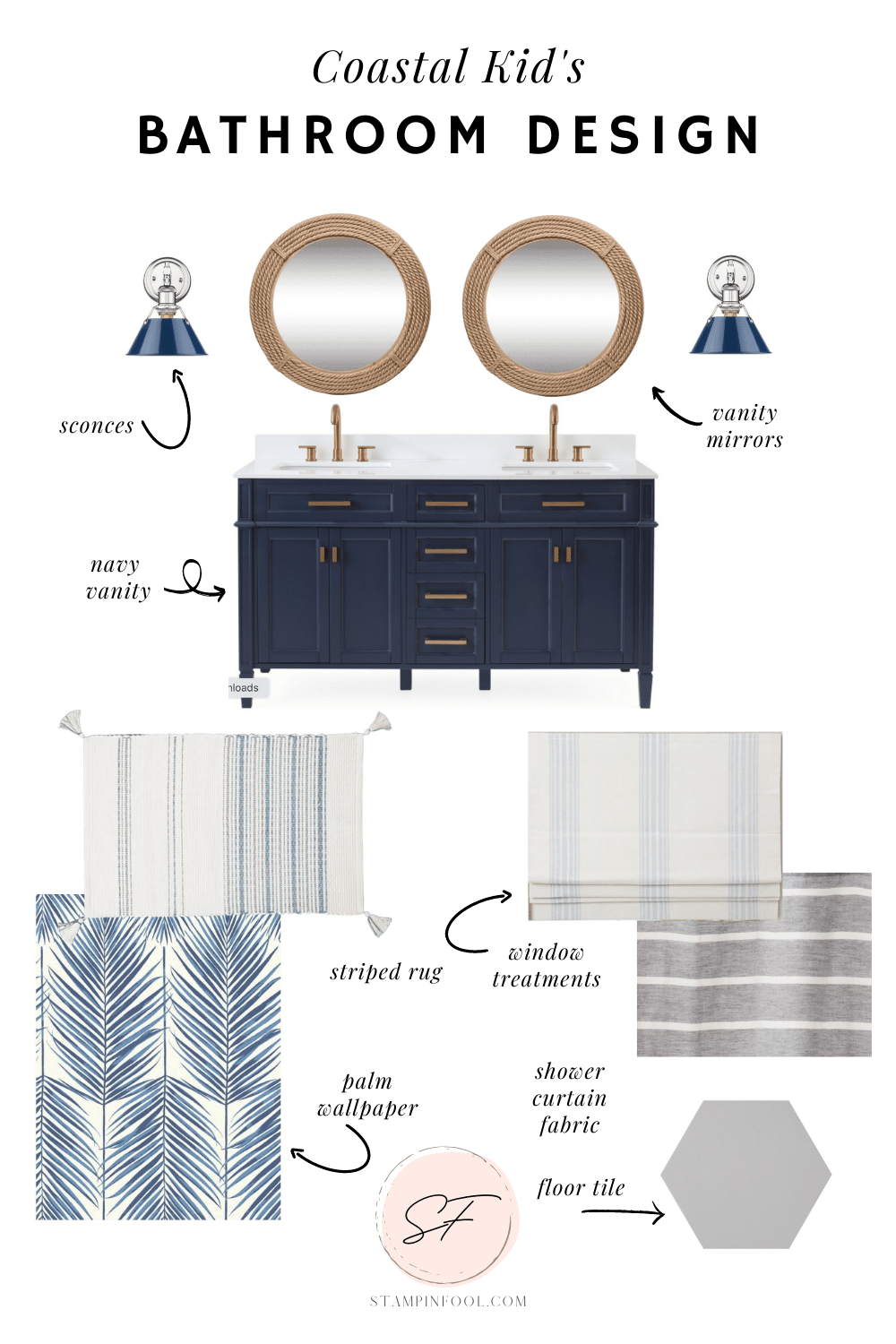 The design plan all started because of an Instagram ad for the blue palm leaf wallpaper. I kid you not, go read about it.
Long story short, I have seen this wallpaper more than once and I really love it. While I hadn't planned to redo the kids bathroom on Saturday, I bought the blue palm leaf peel and stick wallpaper and started working.
Paradise Palm Coastal Blue Peel & Stick Wallpaper
I ordered 4 rolls from Home Depot and they arrived in two days. Spoiler alert- I didn't order enough. Oops.
BEFORE PHOTOS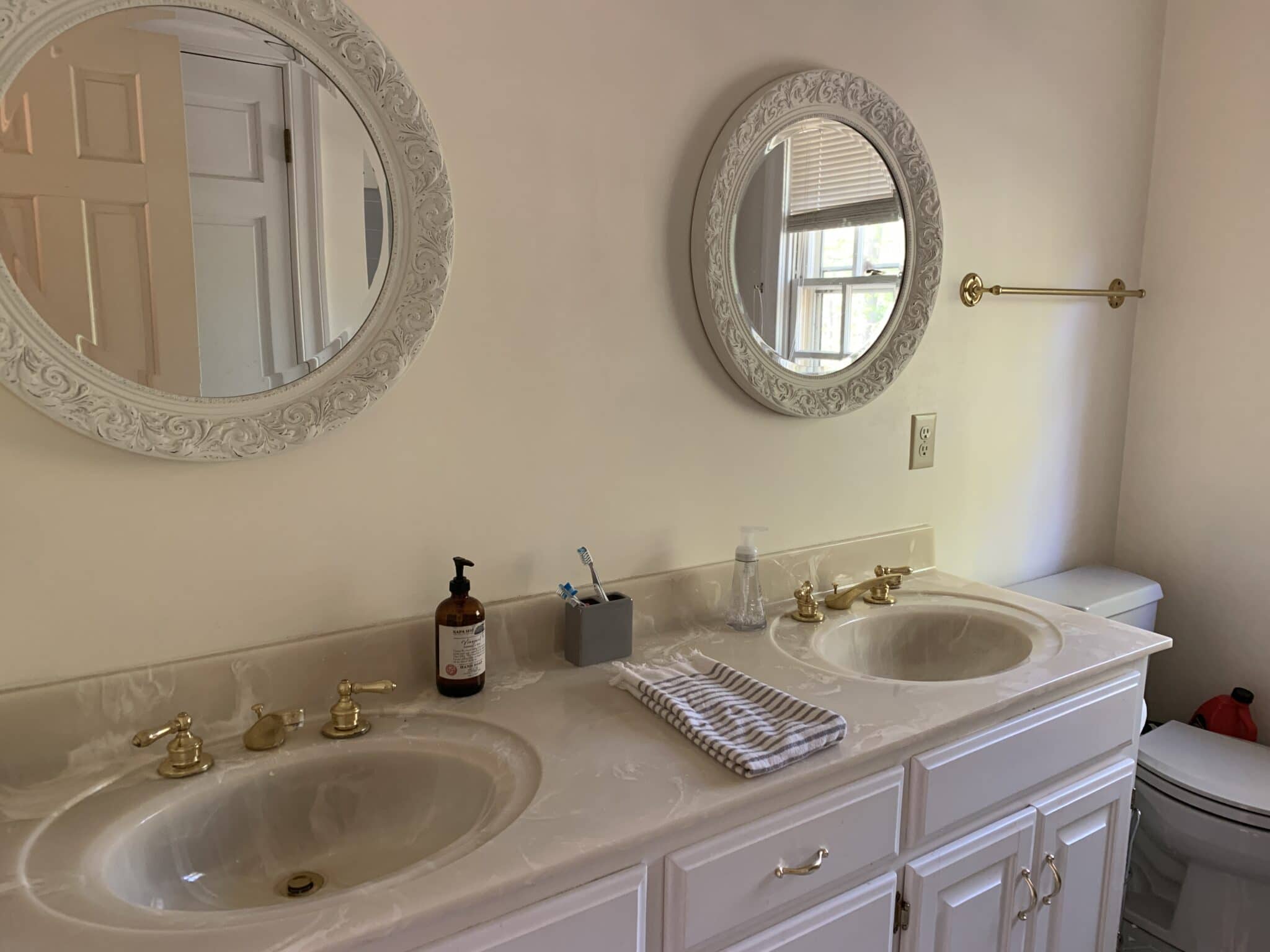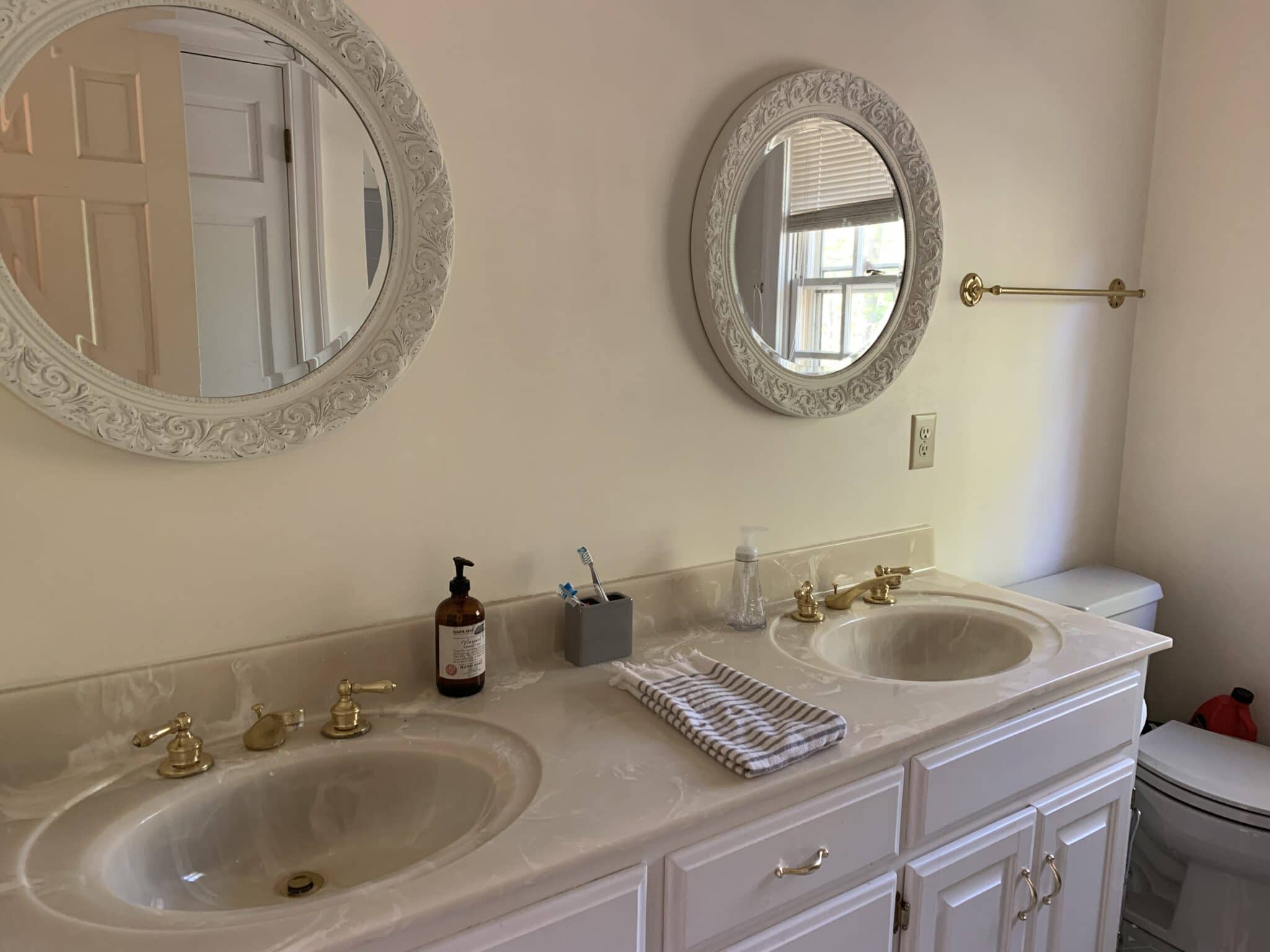 IN PROGRESS
While I'm still waiting for 2 roll to come in so that I can finish the sliver over the doorway and beside the vanity, I got a large part of it done.
And since I was wallpapering and had to remove the mirrors, I knew the Ballard mirror would be amazing in this coastal bathroom. So I ordered another one of those – which is currently backordered until June, but it will be worth it once it comes in!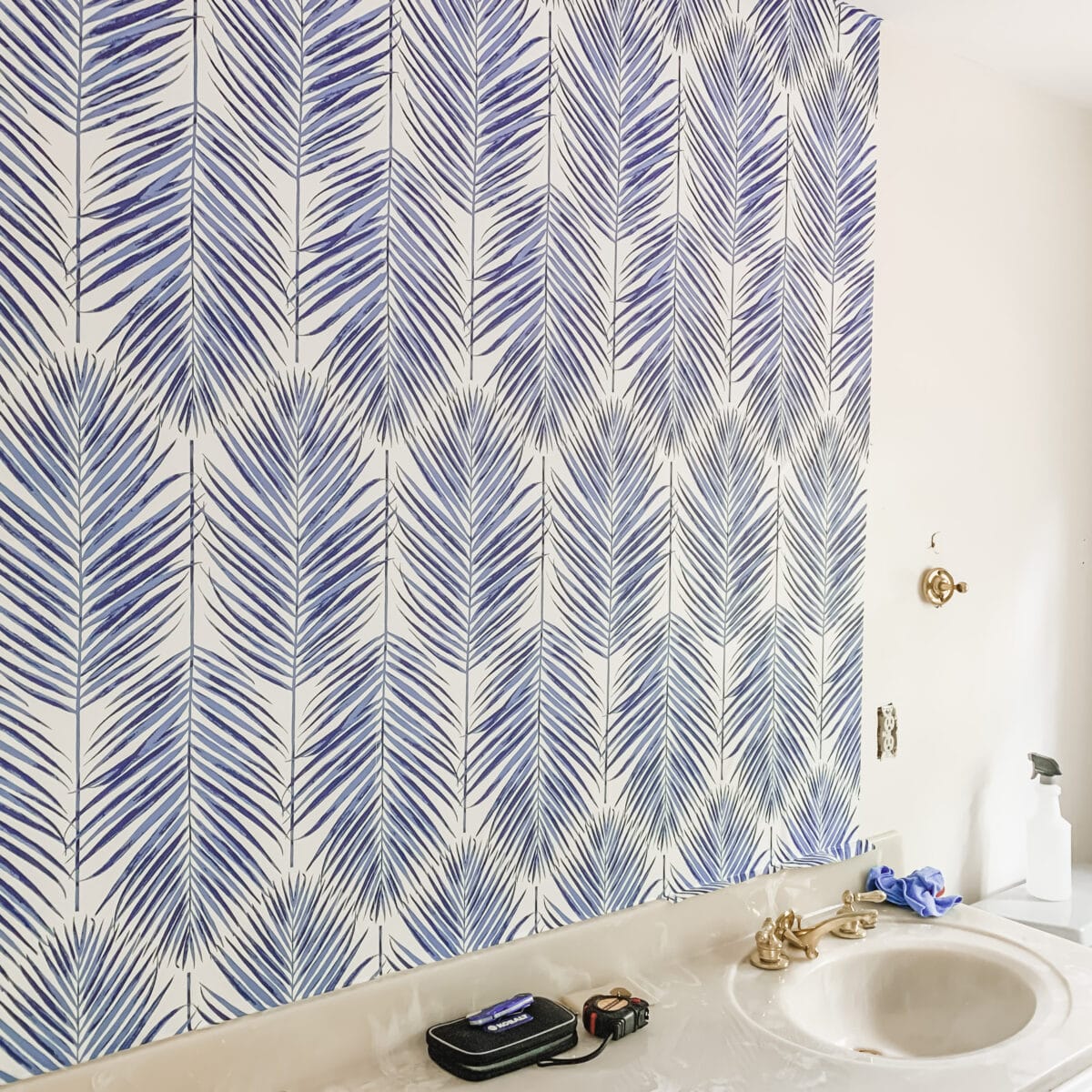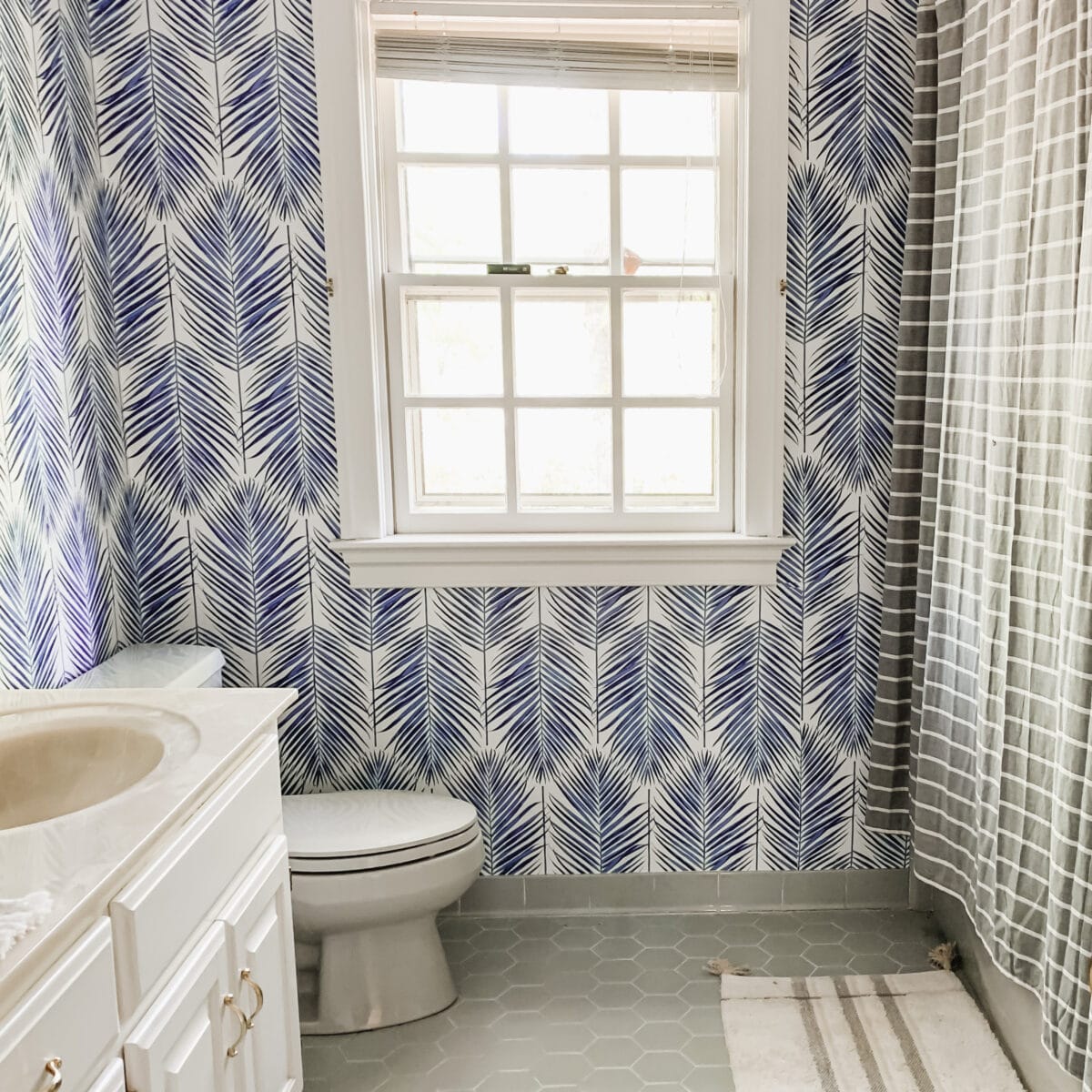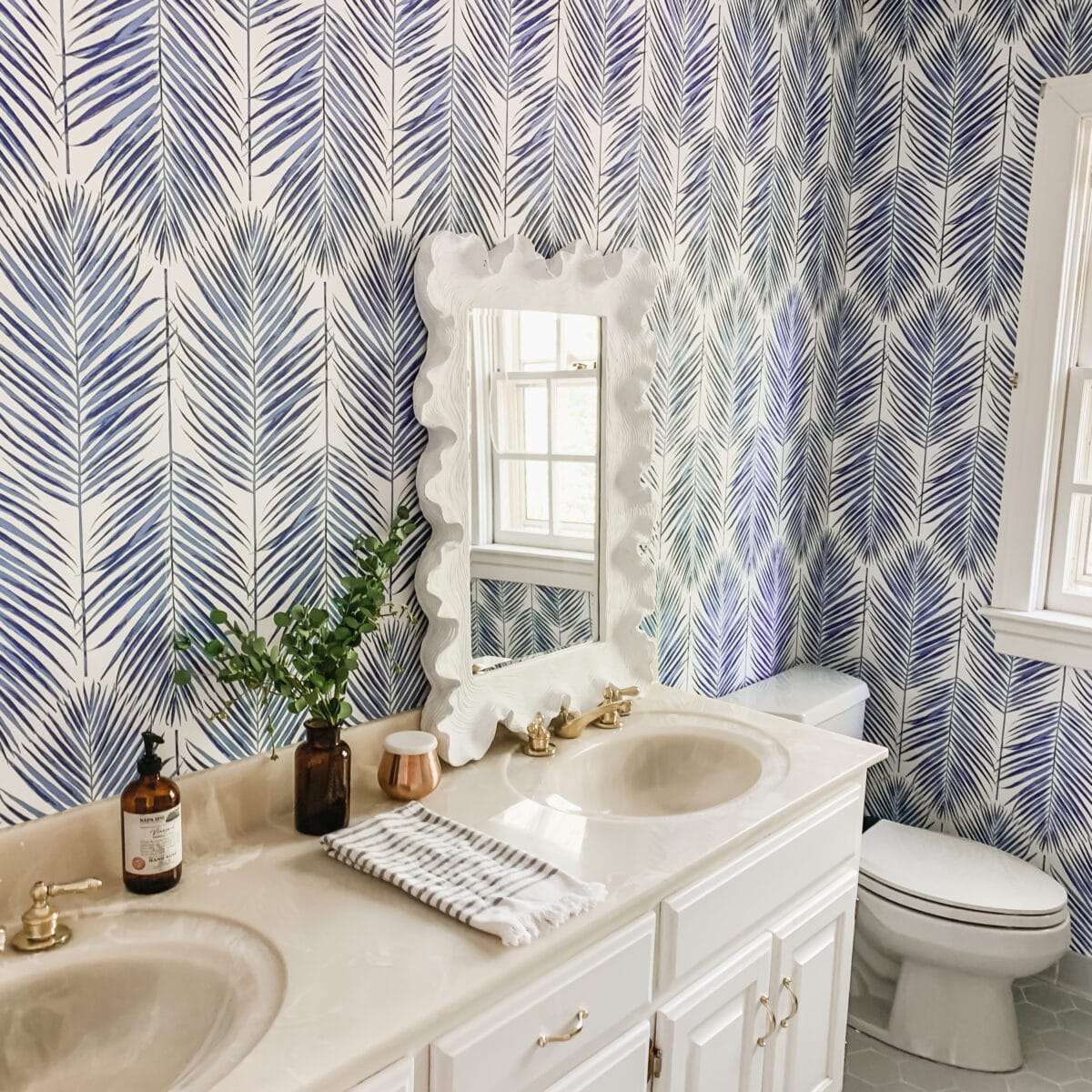 The mirrors will be hung on the wall once the second mirror arrives- it's currently backordered.
Nonetheless, the kids coastal bathroom looks amazing! Such an improvement from the drab before photo.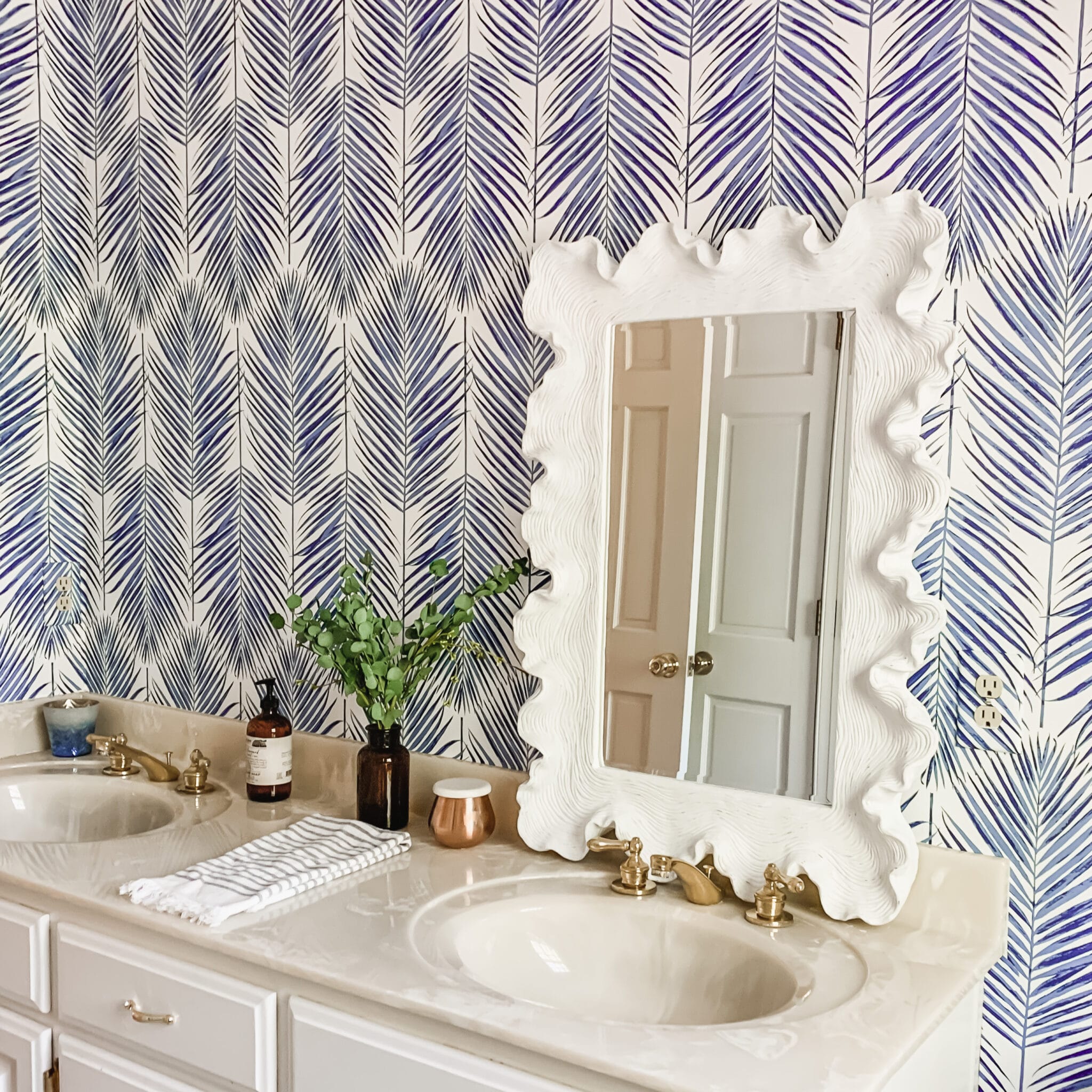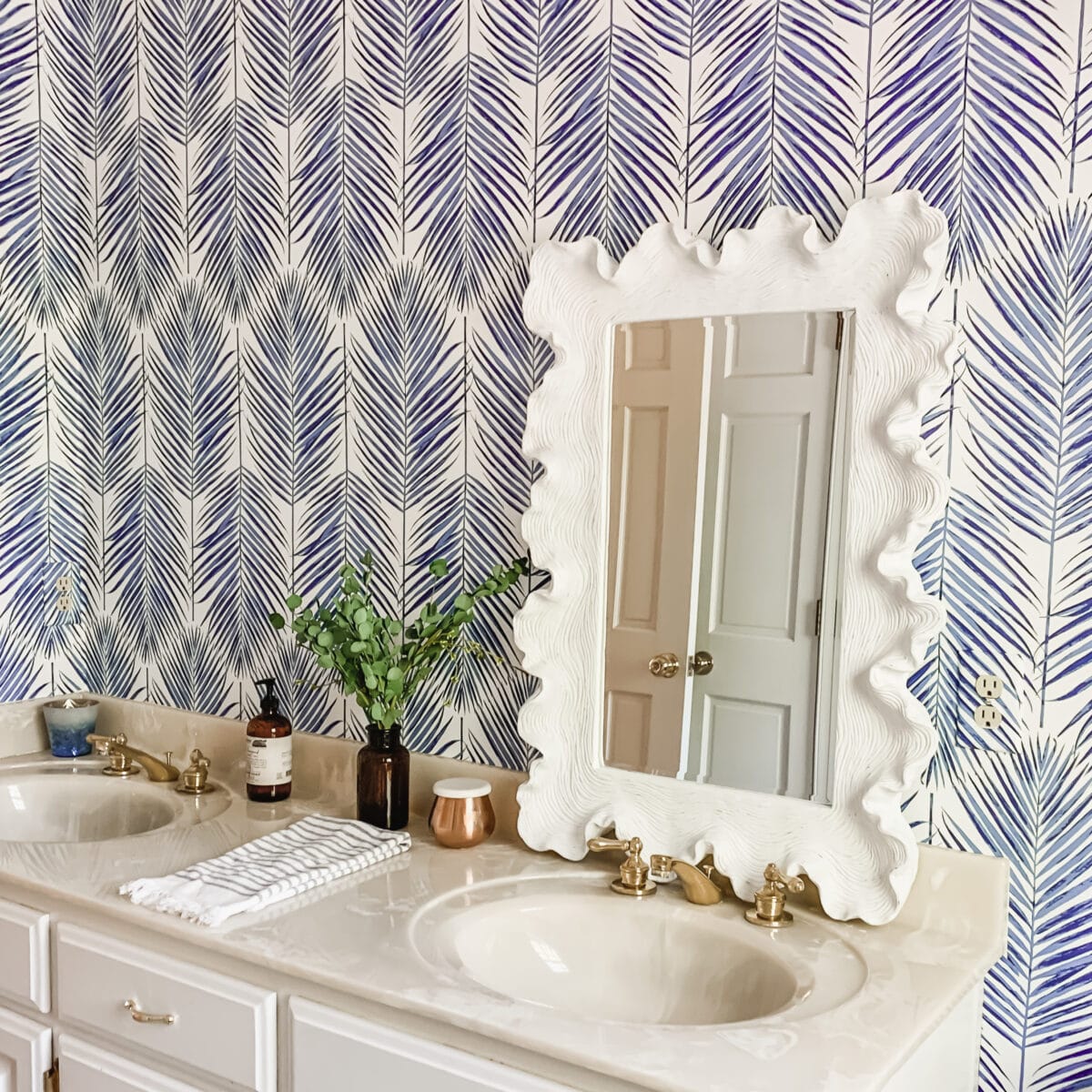 One last before and after shot.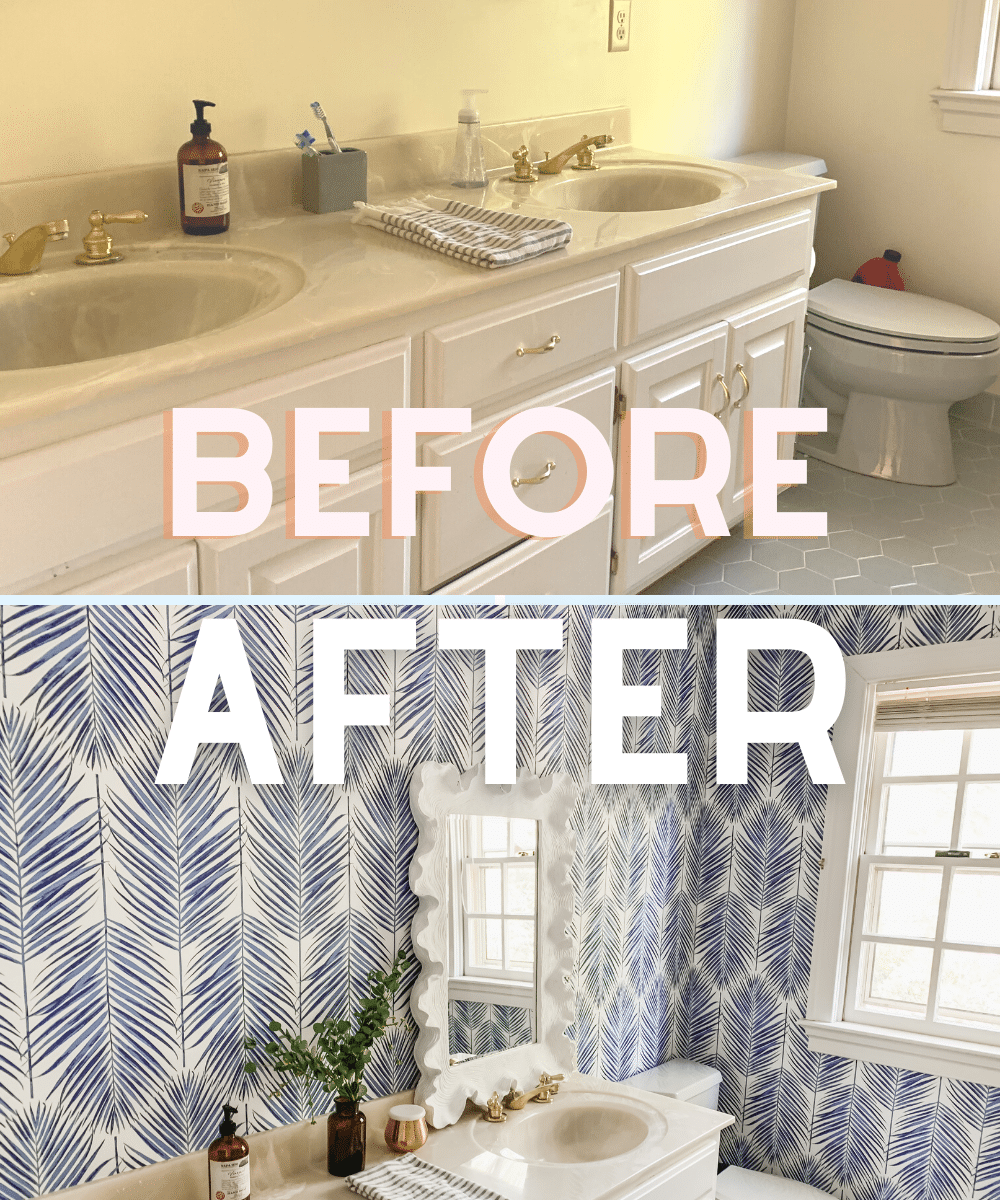 This coastal bathroom makeover is still in progress, but it's going to look great once it's done. But the wallpaper installation made such a difference that I had to post an update for you.
Don't forget to subscribe to the newsletter so that you don't miss the final reveal!