SHERWIN WILLIAMS AGREEABLE GRAY- SW 7029 ULTIMATE COLOR GUIDE
Sherwin Williams Agreeable Gray SW 7029 is a slightly warm gray paint color. It's a popular neutral color that works well with other neutral and cool colors. Agreeable Gray is in the top 50 best sellers at Sherwin Williams.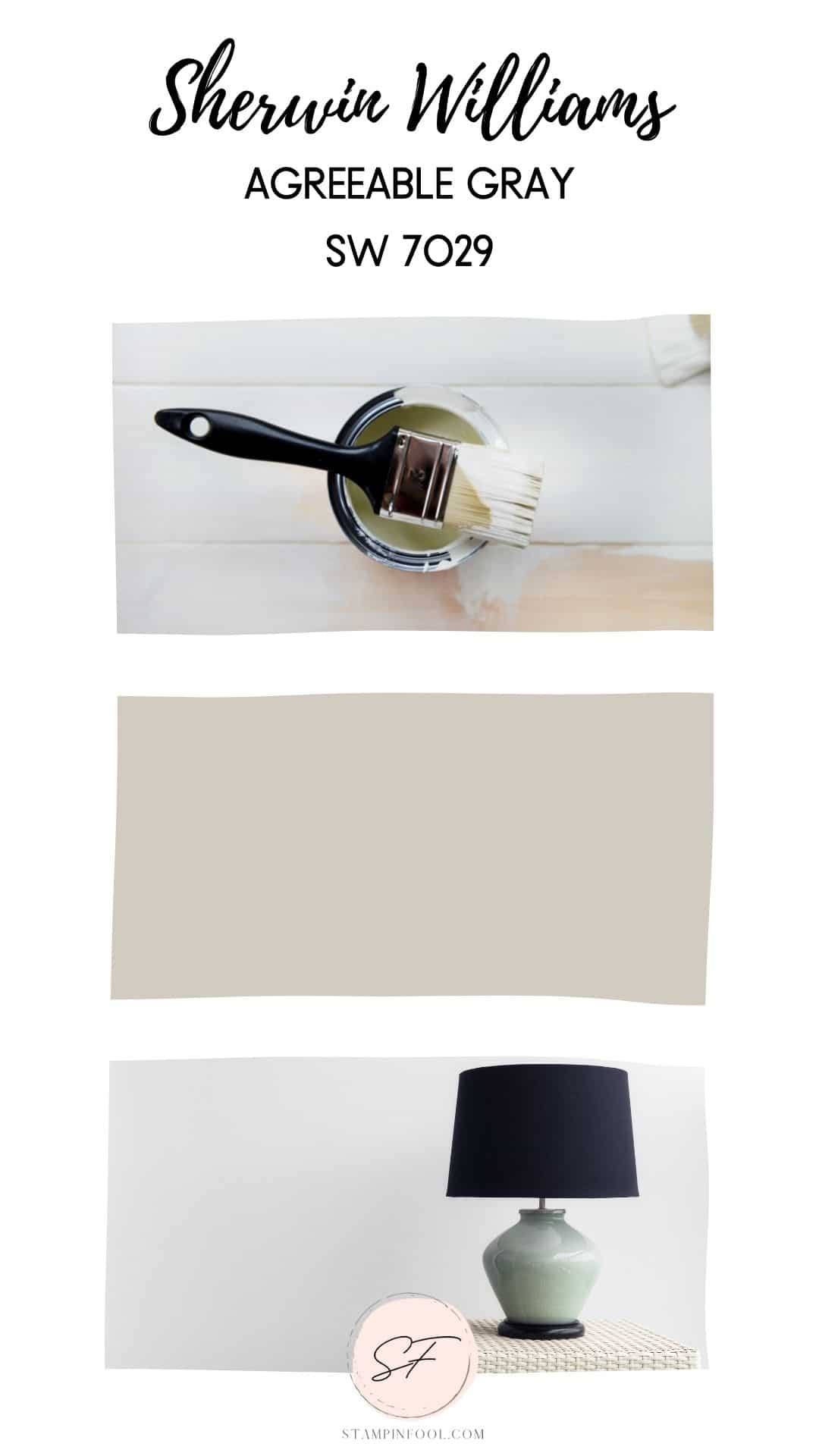 Sw 7029 Agreeable gray
R:209 G:203 B:193
Hex Value: #d1cbc1
LRV: 60
Color Collections: Reasoned, Pottery Barn – Fall/Winter 2021, Living Well – Renew, Top 50 Colors
LRV of Agreeable Gray
Agreeable Gray has an LRV (light reflectance value) of 60. LRV is a scale that goes from 0 (absorbs all light) to 100 (reflects all light).
Did you know: the blackest blacks often have an LRV of 5 and whites around the 93-95 range.
Choosing a more reflective paint may make the room feel brighter by bouncing light around. When choosing a darker color with a low LRV, you can expect the space to feel dark and cozy.
So to summarize with an LRV of 60, Sherwin Williams Agreeable Gray, will reflect some light, but also absorb a good amount of light.
Is Agreeable Gray paint A Gray, Greige, or Beige?
With so many complex terms for neutral paint colors, it can be confusing to determine whether a color is gray, greige or beige.
Agreeable Gray is in fact a gray paint color. It also can be considered a greige as it is gray added to a beige base. It is not beige or taupe on its own.
What is greige and how do you pronounce greige?
Greige definition – a color between gray and beige.
Pronounced: /ɡrāZH/
Sound it out: GREEEAZZZH
Greige is different than taupe as taupe has a brown base.
Agreeable Gray undertones
Before we get into the specific undertones of AG, if you plan on painting your whole home, a room, or even multiple colors you need to fully understand undertones.
Complex neutral paint colors have undertones and colors that work well together and that don't mix well. Some colors look cool in one room and warm in another.
Something seemingly simple like paint, is actually complex and scientific. So, head here to read all about undertones and how colors interact with each other.
You can read a more detailed account of the undertones of Sherwin Williams Agreeable Gray in this post.
But, in short, depending on the lighting, direction the room faces and the existing elements in the room, Agreeable Gray can pull purple or green.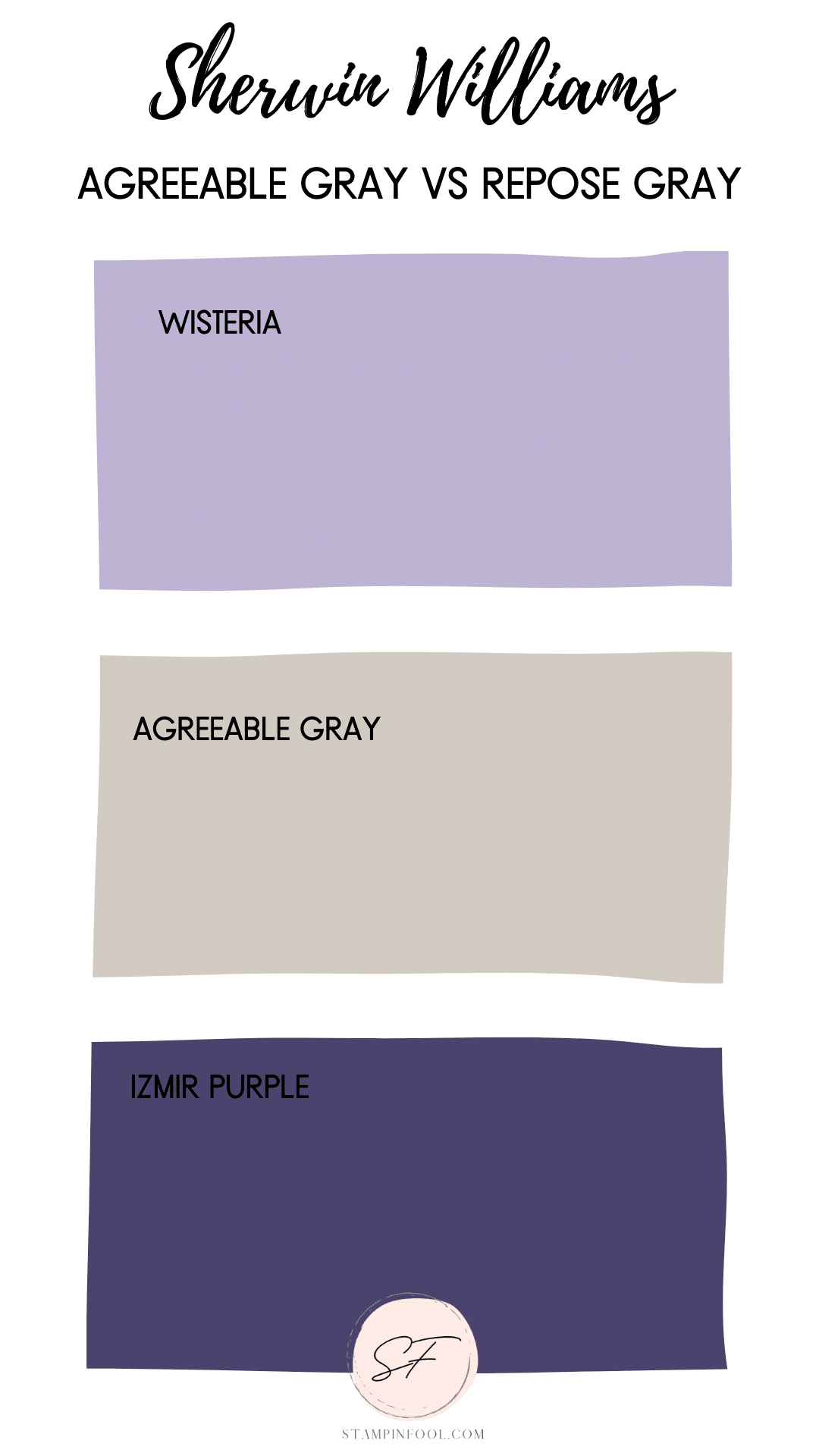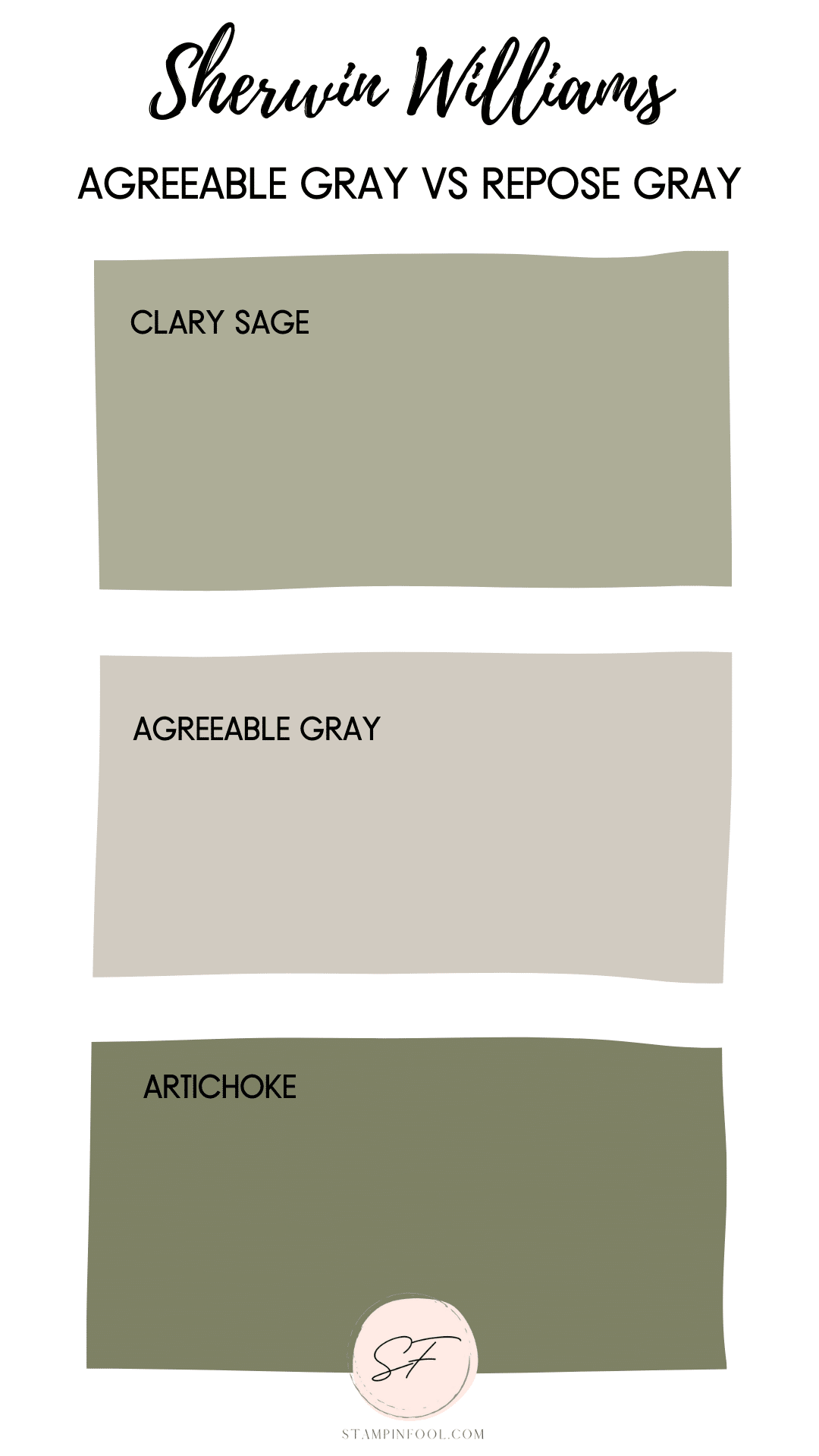 Is Agreeable Gray a warm or cool paint color?

Like with the pull in undertones, Agreeable gray can be warmer than or cooler than other neutrals so we can't say that it is warm or cool.
Remember when we talk about cool or warm colors, we are comparing them to another color not assessing them alone.
Agreeable Gray is warmer than Repose Gray.

Agreeable Gray vs Accessible Beige
Agreeable Gray is cooler than Accessible Beige and we know that 1) by looking at them together and 2) because a greige is a beige with gray additives.
Repose Gray vs Agreeable Gray
Agreeable Gray is warmer than Repose Gray. If you want to know more about these two popular color and which one is best for your space, read this entire comparison article here.
Does Agreeable Gray goes with most hardwood floors?
I am going to disagree with the majority of people here. Because it is a neutral gray that has purple (cool) or green (warm) undertones depending on it's surroundings it doesn't always play well with flooring.
In general, with gray paint colors, I try to avoid red tones flooring, extremely orange oak, beige tile, and terracotta.
It will typically work well with a natural white oak, medium brown tones (walnut, etc.), dark brown wood tones (espresso), black, and white.
So if you have one of these AVOID flooring tones, you should look for a warmer or more neutral wall color so that it doesn't clash with the flooring.
Agreeable Gray coordinating colors for accent walls
What are some other warm grays?
If you're looking for great gray paint colors, I wrote this thorough article on the Best Sherwin Williams Gray Paint colors. Give it a read – I know you won't be disappointed.
IS SHERWIN WILLIAMS PAINT BETTER THAN BENJAMIN MOORE?
In short, yes, I prefer Sherwin Williams paint to Ben Moore. But that is my opinion and everyone has their preference- especially painters.
I once heard that Sherwin Williams is the MAC of paint and Benjamin Moore is the Cover Girl. BM is soft and classic with traditional palettes and SW a has bolder, wilder side.
Agreeable Gray paint color Examples by room
Living room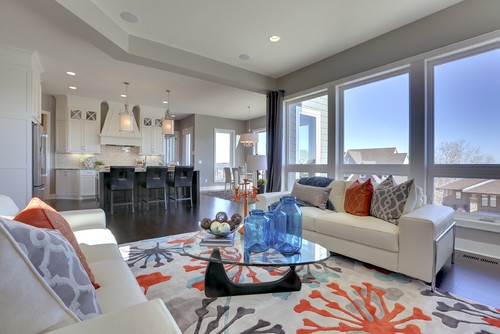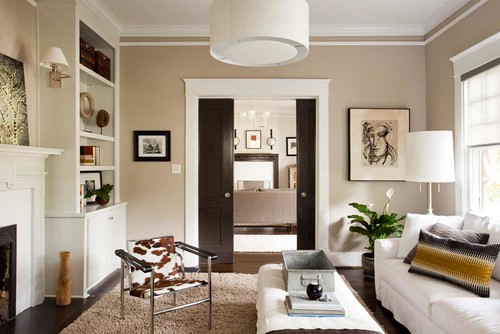 Photo by Terracotta Design Build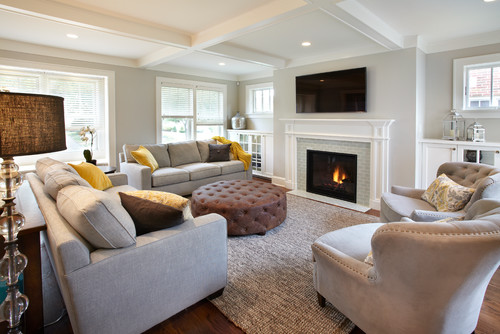 Photo by Kuhl Design Build LLC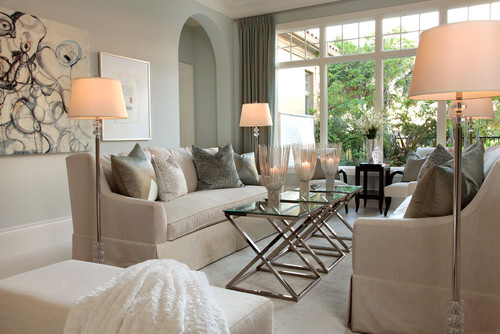 Photo by Pacifica Interior Design
Bedrooms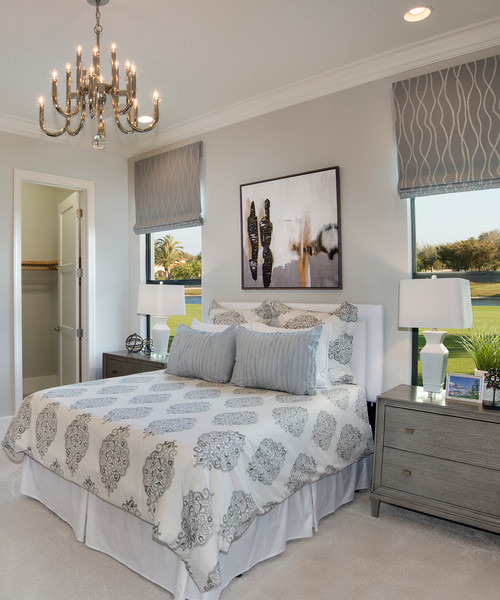 Photo by Beasley & Henley Interior Design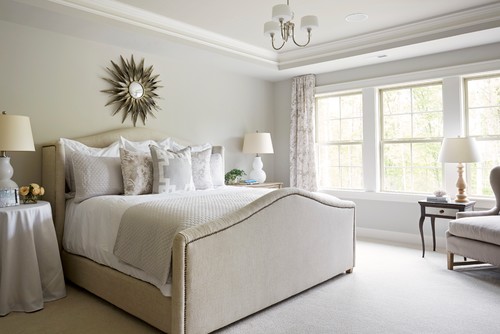 Photo by Creative Group Interiors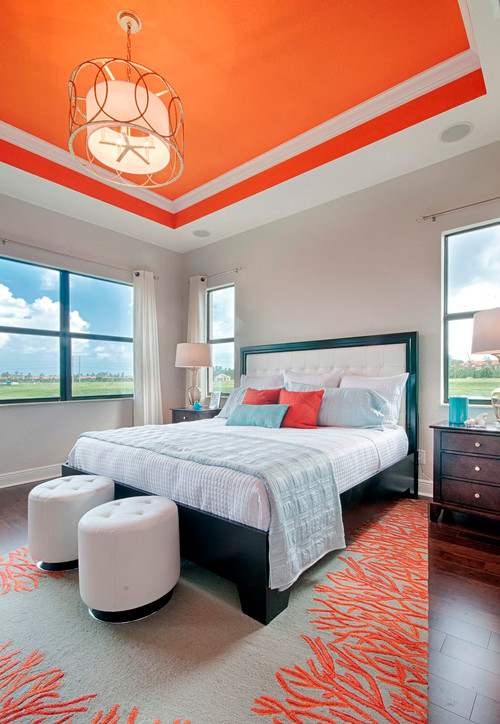 Photo by FrontDoor Communities
Kitchen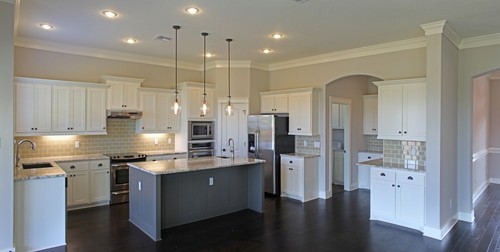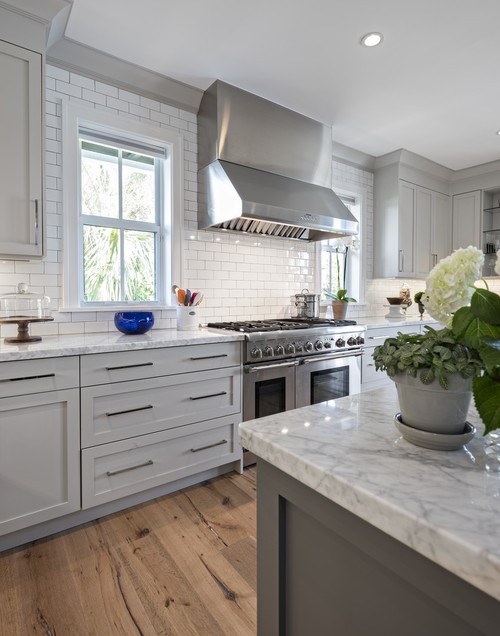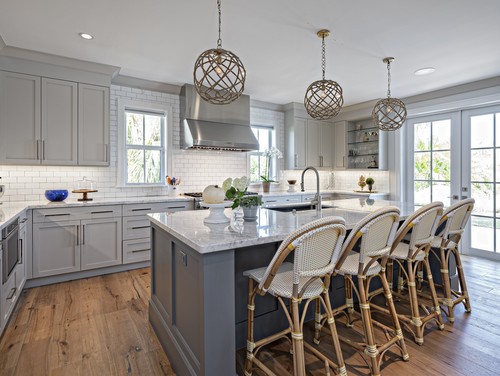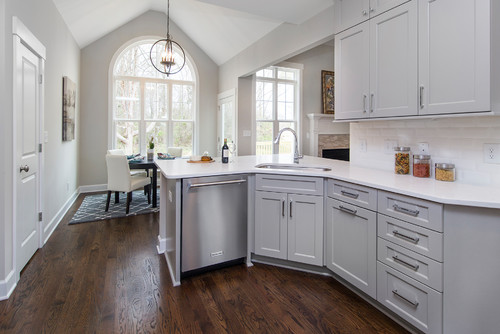 Photo by Henderson Building Group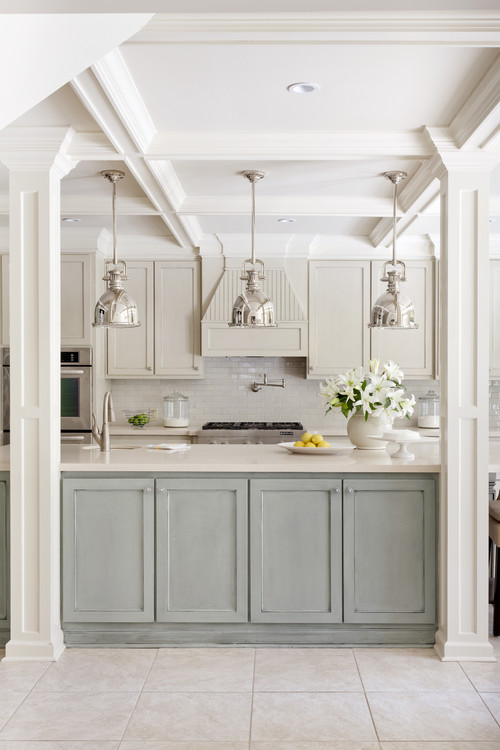 Photo by Tobi Fairley Interior Design
Bathroom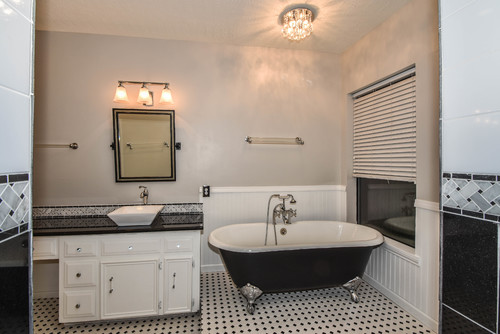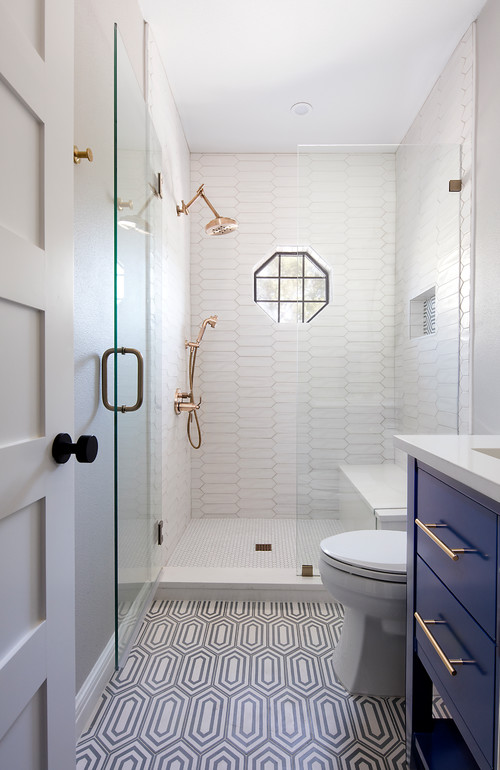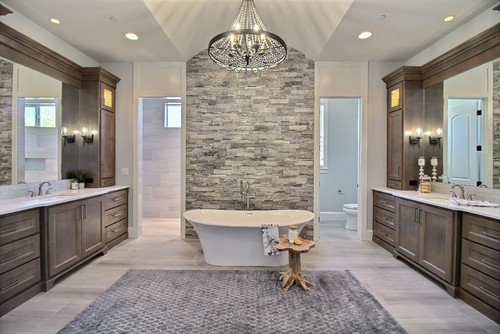 Photo by Cascade West Development
Home Office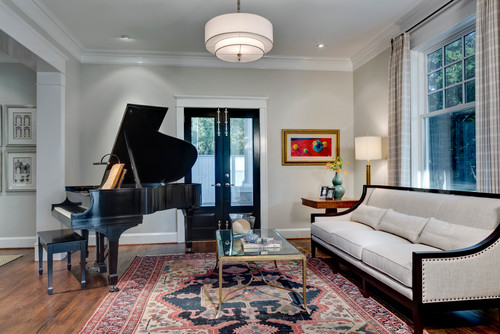 Photo by Domiteaux Garza Architecture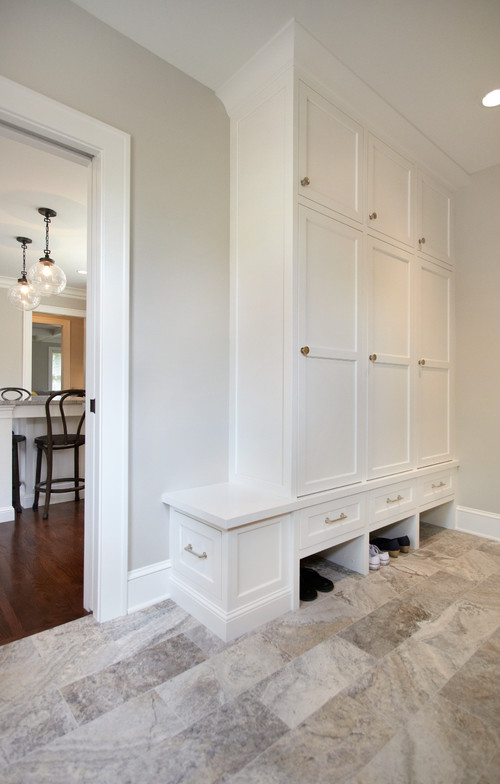 Photo by Kuhl Design Build LLC
Get my FREE Whole House Paint Planner
I've created this spreadsheet to help you plan and track the paint colors in every room of you home from the ceiling to trim and the finish on each (flat, semi, glossy) as well as the product and color you choose.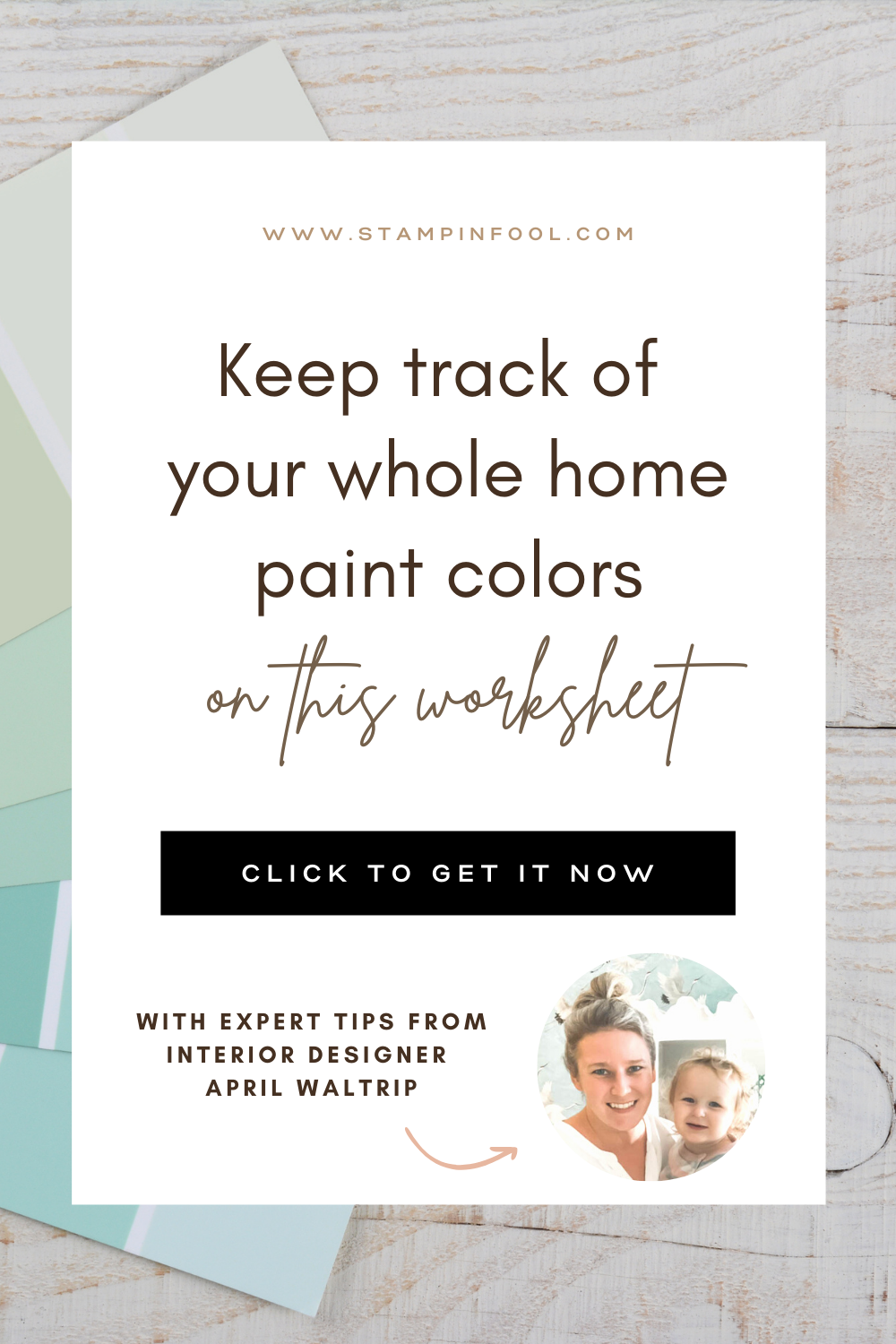 TEST PAINT COLORS
I ALWAYS recommend testing large swatches of your paint colors before committing to the entire house. It's an expensive mistake that you don't want to make, so I recommend using Samplize peel and stick swatches to test out your favorites.
Spending $25 on paint samples is always cheaper that a kitchen full of cabinets you hate and a heartache you can't afford to fix.
Delivered overnight so you can make those pressing decisions in a crunch
Crazy accurate color from my favorite paint vendors like BM, SW & Farrow & Ball
No painting, no mess, no clean up!
Peel and stick (and come off clean)
Or don't peel off the back and use over and over again!
So, don't forget to test your paint colors!!
The colors you see in other people's homes won't look the same in your home. Often times, photos are edited, lightened or color corrected.

Don't rely solely on photos to make your decision- trust the process and sample the paint.

*Expert Advice*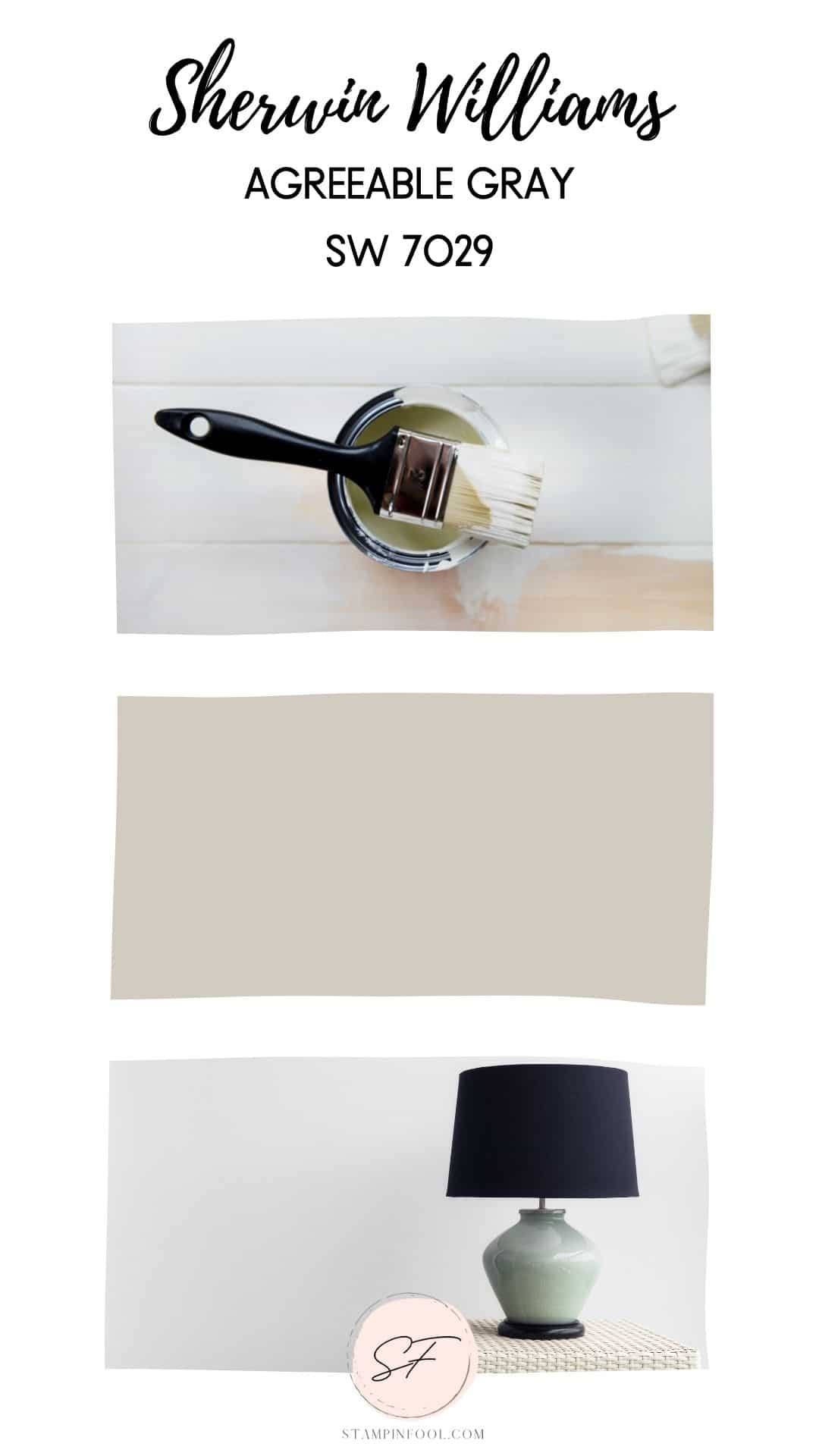 Need help finding the perfect selections for your home, become a client. Online or in person.