35 Top Interior Decorating Magazines

You Need Right Now for 2022

Are you looking for the best interior decorating magazines to inspire you to decorate your own home?

There are many interior decorating magazines that can help you choose the perfect color palette, furniture layout, and more. These magazines will inspire you to create a beautiful space in your home.

You'll be able to find all of this information from these amazing publications!

Are interior decorating magazines dead? I know magazine subscriptions have dwindled. Some are filled with too many ads, editors have been fired and reorganized, and the content that gets published is subjective.

So, I can see how readership may have decreased. Especially when issues are $5-10 a piece and you can find so much free inspiration online.

BUT, I am not giving up on decorating magazines as a great way to get ideas for your own home decor.

This post will provide you with a list of my go-to magazines, as well as a ton of free resources (store catalogs) that I also subscribe to every month!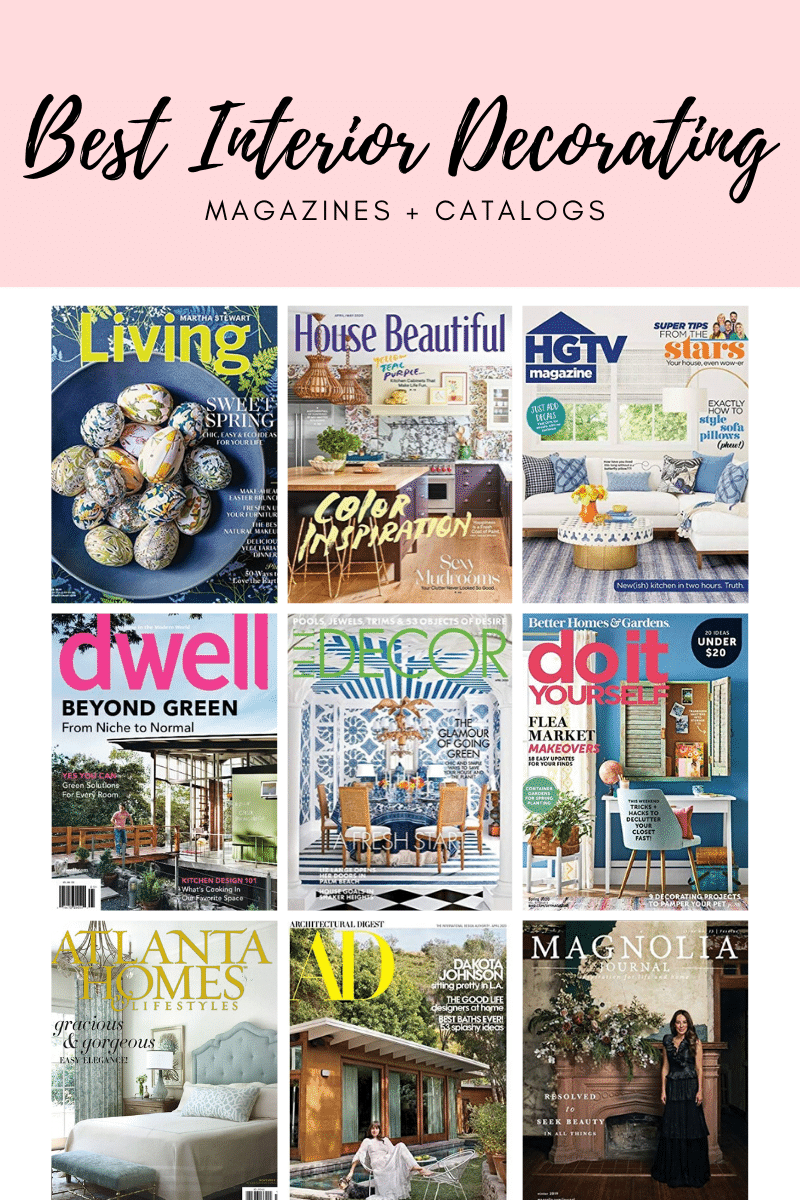 6 Reasons I love Print Decorating Magazines
While we're at it, I'll make a case for reading the top interior decorating print magazines.
1) I order the subscription on Amazon, so it's around $5 for the year (I know, not helping with the printing costs). I'll leave links for as many of these as I can so you can get that pricing as well.
2) Holding the magazine and looking at the details for as long as you want, up close is a great way to catch small things you wouldn't have thought to include in your own decorating.
3) It supports designers; they work hard on projects and getting published is a dream. Buying the issues allows designers the opportunity to continue to have bragging rights. If magazines fail, there's only the internet.
4) Don't you love getting mail that isn't a bill?
5) Product ideas come from interior decorating magazines. Often they show 6-10 of similar items from different vendors and price points.
6) There is a wide range of styles in the magazines that while may not be your personal decorating style strike the wellspring of your creativity. You never know what feature from a design you will fall in love with. Is it furniture placement, artwork, cabinet pulls, marble backsplash, floor tiles, paint colors, fireplace molding? You get the point here. That regardless of what you like, there is inspiration to be found in other styles and ways to apply them to your own home.
17 PRINT Interior Decorating Magazines
Now that I've given you my top reasons for continuing to order print interior design and decorating magazines, let's get to the list. I've rounded up my list of 17 of my favorite magazines that I subscribe to or read in store.
Here we go:
1 | ARCHITECTURAL DIGEST
Arch Digest is the Crown Mother of all design magazines. It is the pinnacle of being published. It has a longstanding history of being the most prestigious decor magazine. And while everyone would love to be published in it, it's also a great read.
You'll find a variety of styles and architecture. Plus, you'll get an extra issue annually, the AD 100, which features 235 pages of year's top designers and discoveries. And I have to say that I even love the ads in the AD 100.
Get it: https://amzn.to/2JOfOTZ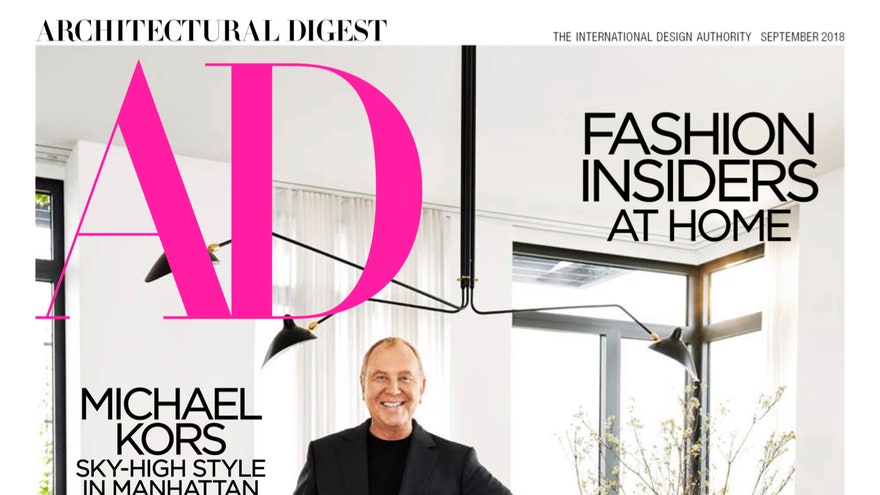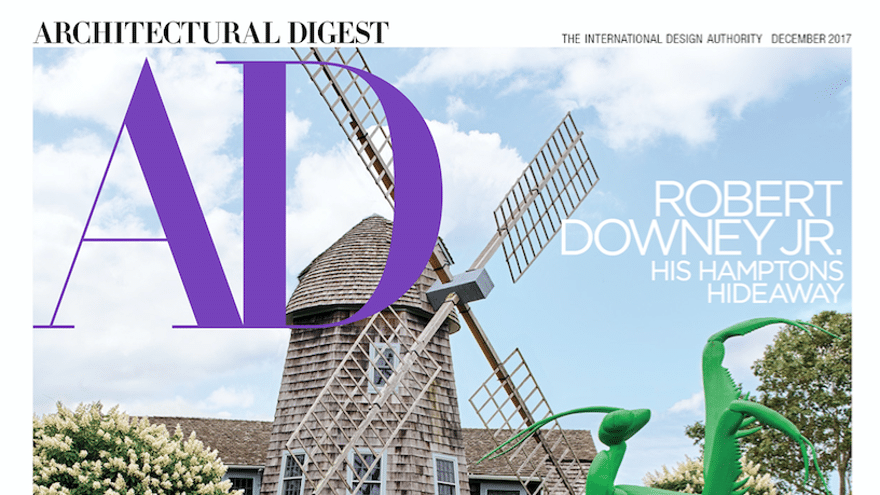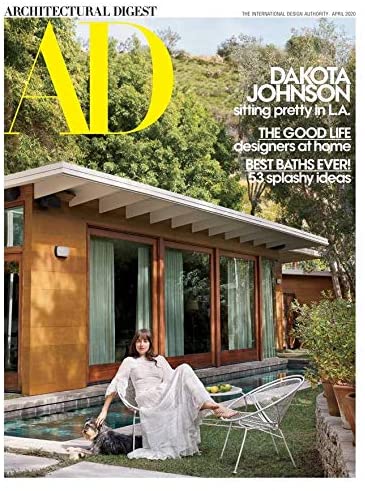 2 | HOUSE BEAUTIFUL
You may have heard the term "shelter magazines". Shelter magazines are print publications that focus on interior decorating, design, architecture, home furnishings and gardening. It is typically used to describe magazines in the US.
House Beautiful, like AD, is a shelter magazine. While decorating magazine leans traditional, there is plenty of inspiration to be found. In particular, the colorful homes and furnishings, wallpaper, and stunning backsplashes are my favorites to look for. You'll also find round ups of 6-10 products in a category, i.e. bed frames, wallpaper pairings, paint colors to achieve a look, dishes or serving ware. This decorating magazine comes in at $10 for the year on Amazon, which is well worth the cost.
Get it: https://amzn.to/2USQrqq

3 | ELLE DECOR
In the land of home interior magazines, Elle Decor is at the top of my list. While I don't think I can choose just one favorite, this one is definitely tied for the top choice. It's fun, colorful, and up to date on designer fabrics, wallpaper and trending art.
You'll get excited every time one of the 10 annual issues arrives in your mailbox. Elle Decor also comes in at $10 for the year.
Get it: https://amzn.to/3e7wAvc

4 | BETTER HOMES AND GARDENS
BH&G goes on the list of attainable Home Decor magazines. If you have a great sense of style, you can get published in this magazine. So for home decorating lovers, this is a good choice to gain inspiration. It has doable DIY projects, outdoor and porch spaces to die for, and great product features available to the general public at affordable prices.
Not to mention BH&G has their own line of decor and outdoor furniture that is stellar. Grab it for $5/year.
Get it: https://amzn.to/2yFkd9g

5 | SOUTHERN LIVING
Next up is Southern Living. While it has interiors, it also has recipes and gardens. DIY projects are showcased and it's a great place to draw inspiration for your own home.
Get it: https://amzn.to/2UVWRF8

6 | VERANDA
Ah Veranda! The name in and of itself makes me think of the Don't Cry for Me Argentina. Stepping out on the balcony and sining to your own backer world. If you love southern tradition and classic outdoor entertaining, Veranda is a top shelter magazine that will provide inspiration.
Get it: https://amzn.to/2UWrQAM

7 | COASTAL LIVING
Next is a lesson in decorating with a beachy style that isn't too cheesy. If you love the beachy feel of a seaside escape, but don't know how to decorate it without a starfish shower curtain and nautical memorabilia, look to Coastal Living. It will lay the groundwork for a water loving home, without the DIY look.
Get it: https://amzn.to/39Uf9em

8 | TRADITIONAL HOME
Traditional Home ranks as one of my top favorite interior decorating magazines. It showcases beautiful homes of all colors and styles, that lean colonial and timeless. Take notes on the elements that make these feature homes unique, but timeless. You'll find yourself not having to redecorate every 10 years, if you stick to a classic take not the trends.

Get it: https://www.magazine.store/traditional-home-spring-2020/
9 | COUNTRY LIVING
While Country Living has a mix of home, garden, recipes and crafts you'll find useful tips on decorating if country living is your style. It focuses on farmhouse, rustic, and country kitsch styles.
Get it: https://amzn.to/2RlEPtB

10 | HGTV MAGAZINE
Next up is the iconic HGTV Magazine and you can expect to see exactly the same style as the HGTV channel showcases. While the content is different and new, there are great tips for the DIY'er and it is less geared towards a professional decorator. But that's great news, because if you are reading this, you are probably decorating your own home!
Get it: https://amzn.to/3c2zDTy

11 | DIY MAGAZINE
Get it: https://amzn.to/3e2mpYR

12 | REAL SIMPLE
Also filled with cleaning and organizing tips, recipes and life hacks, Real Simple is a great way to get your house under control. It gets you set up with the first steps to having a home you love- getting it organized and decluttered. I find this magazine useful in terms of household management.
Get it: https://amzn.to/2wpVxAU

13 | THIS OLD HOUSE
Do you remember the show This Old House? I used to watch it every week with my dad. It brings back warm, happy memories. If you love power tools, this magazine will give you head start on doing your own projects that add function and architectural interest to your home.
Get it: https://amzn.to/2RofvmN

14 | MAGNOLIA JOURNAL
I've included Magnolia Journal in my roundup, despite my resistance to the farmhouse trend. If you've been a long time reader, you know I think farmhouse decor is best suited for a working farm, doesn't look at all like the pictures, and isn't an architectural style you should apply to your house. It believe it will date your home quickly and cost you money to redecorate in a few years.
That's not to say that I don't like elements it brings, I do. But I want to money and work you put into your home to last, and trends and fads don't last. (i.e. pink bathroom tiles and avocado green counters).
I digress, and I've included the Magnolia here because there are styling tips you may find useful in your own home decorating journey. Just don't overdo the farmhouse look!
Get it: https://amzn.to/2XnI9Z6

15 | DWELL (MODERN)
This is the first Modern style magazine included. And it's largely the last modern print magazine overall. If you like clean lines, modern art and concepts, check out dwell for inspiration.
Get it: https://amzn.to/3aXmB9E
16 | MARTHA STEWART LIVING
Oh what Martha brings to the table. You won't run out of run projects, recipes and even home ideas from this interiors magazine.
Get it: https://amzn.to/2JPT062

17 | ATLANTA HOMES & LIFESTYLES
With all of the southern charm and opulence, Atlanta Homes and Lifestyles is a beacon for decorating ideas. Take the pages of this magazine and apply the layout, storage solutions, furniture selections and color palettes to your palace.
Get it: https://amzn.to/39OWOiI

Conclusion
That concludes the first portion of the list for my recommended shelter magazine subscriptions to get your interior decorating ideas going. Now in addition to those paid subscriptions, I have another slew of favorite store catalogs.
18 FREE STORE CATALOGS THAT ARE GREAT FOR DECORATING
As promised, I've rounded up all of the store catalogs I have laying around the house. I've narrowed it down to my 18 favorite, most useful, catalogs for helping you decorate your house.
While you may be thinking, why are your recommending catalogs to me, they provide a wealth of information. For one, these companies pay designers, product creators, marketers, and professional photographers to arrange their products in a real life way that's pleasing to the eye. This translates perfectly to real life design.
We will apply the principles used in the catalogs to your own home for a polished, collected look. Plus, these magazines have a huge range of styles, so you are bound to find inspiration you love.
Thing to Look For In Decorating Catalogs
While you are browsing catalogs for home decor inspiration here are the things I look for to use in my own home (besides the products themselves):
front door wreath/planting porch decor
house numbers and front door sconces
entry mat layering
curtain placement and pattern
throw pillow size, combination, color
light fixtures- color, style, mix and match in adjoining rooms
patio furniture layout
patio elements- rugs, lighting, umbrella & stand, coffee table, candles, string lights, cushions
potted plants on patio
living room layout
living room furniture scale
color palettes
sofa cushion size and combination
artwork size, amount and placement
floor lamp placement
lighting sources and number of lamps
coffee table and console table styling
end table size and style in relation to sofa style and size
headboards
wallpaper and paint colors
bedding layout & number/size of pillows
nightstand size and color
nightstand styling
bedroom artwork- on walls, above headboard or none due to heardboard height
lighting placement
best rug sizes in bedroom
dining table shapes and sizes
number of chairs that are comfortably placed
lighting over dining table
setting dining table ideas
plate and serving combinations for each season
entryway table size, style and sizing
bench and stool placement for extra seating
artwork height and size over tables and furniture
how many colors are used in a room
how to mix wood tones/painted wood
adding color with art and pillows
kitchen hardware (pulls, faucet)
kitchen stools
island lighting and breakfast nook lighting that relate but are not the same
adding warmth and texture with trays, baskets, woven seats
how to warm up an all gray room
pay attention to ceiling heights- often they are very tall in catalogs, your space will not look the same with standard ceilings
natural light versus your home's natural light
trim and floor color/stain – older homes with honey oak, cherry stain, or gray laminate look very different with the same furniture than floors are lighter or a neutral stain (ash, walnut, natural pine typically in catalogs). Adding a seagrass rug to cover the flooring can largely correct this problem.
That list got a little long winded, but I wanted to share how much you can gain from flipping through catalogs when you really look at the rooms and objects in them. The colors and placement make a world of difference.
MAKING ADJUSTMENTS
Going through your own home and making small adjustments to art height, furniture placement, adding lamps, removing small decor pieces in lieu of larger art can all have a huge impact on the space.
But, I won't lie to you and say if changes everything. There are things that a little zhushing can't fix, namely, too large of furniture pieces for space, too small rugs, wrong paint colors, terrible wood.
Luckily, paint color and wood can be swapped out more affordably than replacing all furniture.
So, let's get to flipping through those catalogs. You can sign up to get on the catalog mailing list on each of these retailers websites. [Links included where possible].
INTERIOR DECORATING BEST FREE CATALOG ROUNDUP
18 | IKEA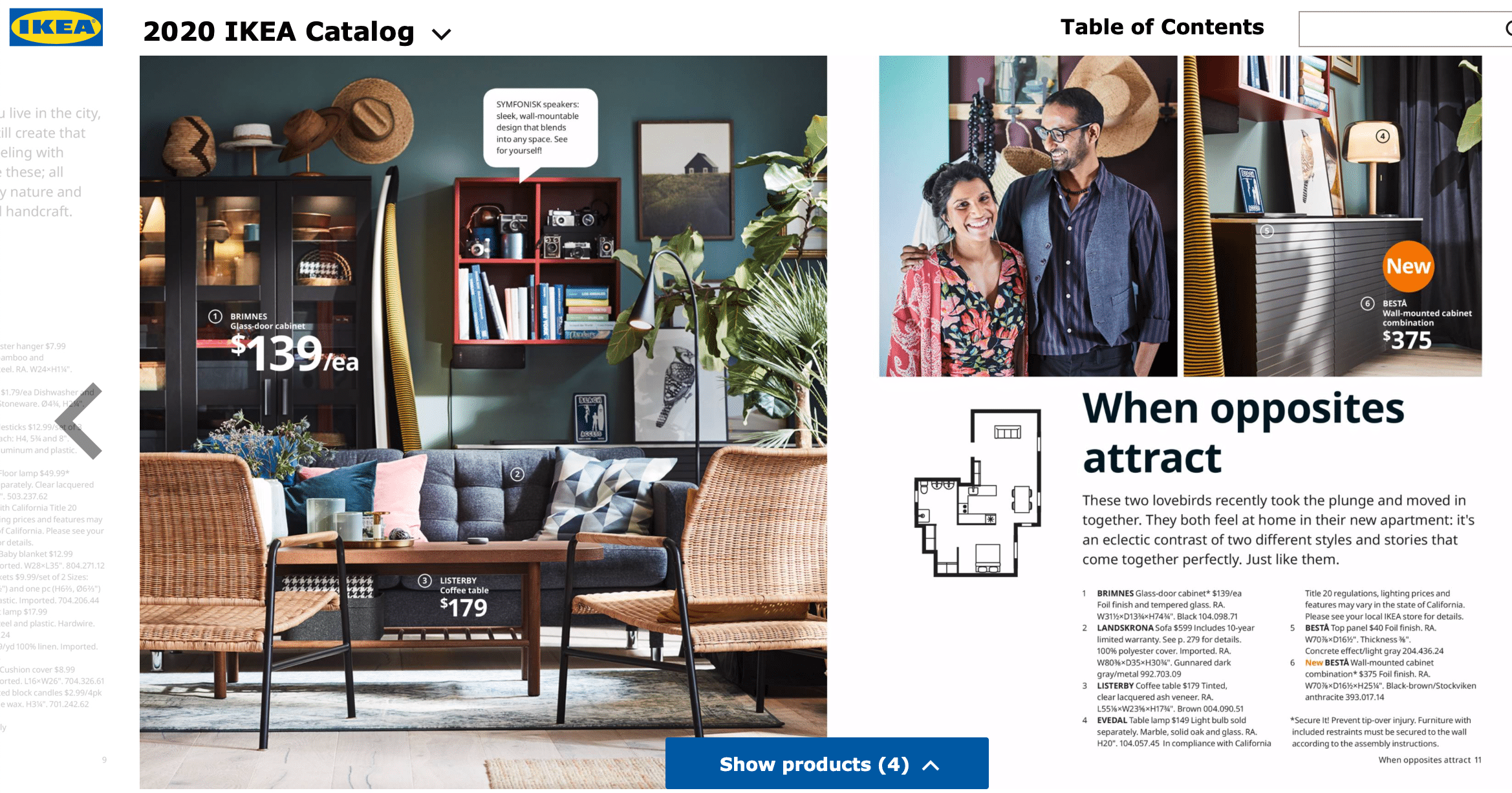 https://onlinecatalogue.ikea.com/US/en/IKEA_Catalogue/
19 | ANTHROPOLOGIE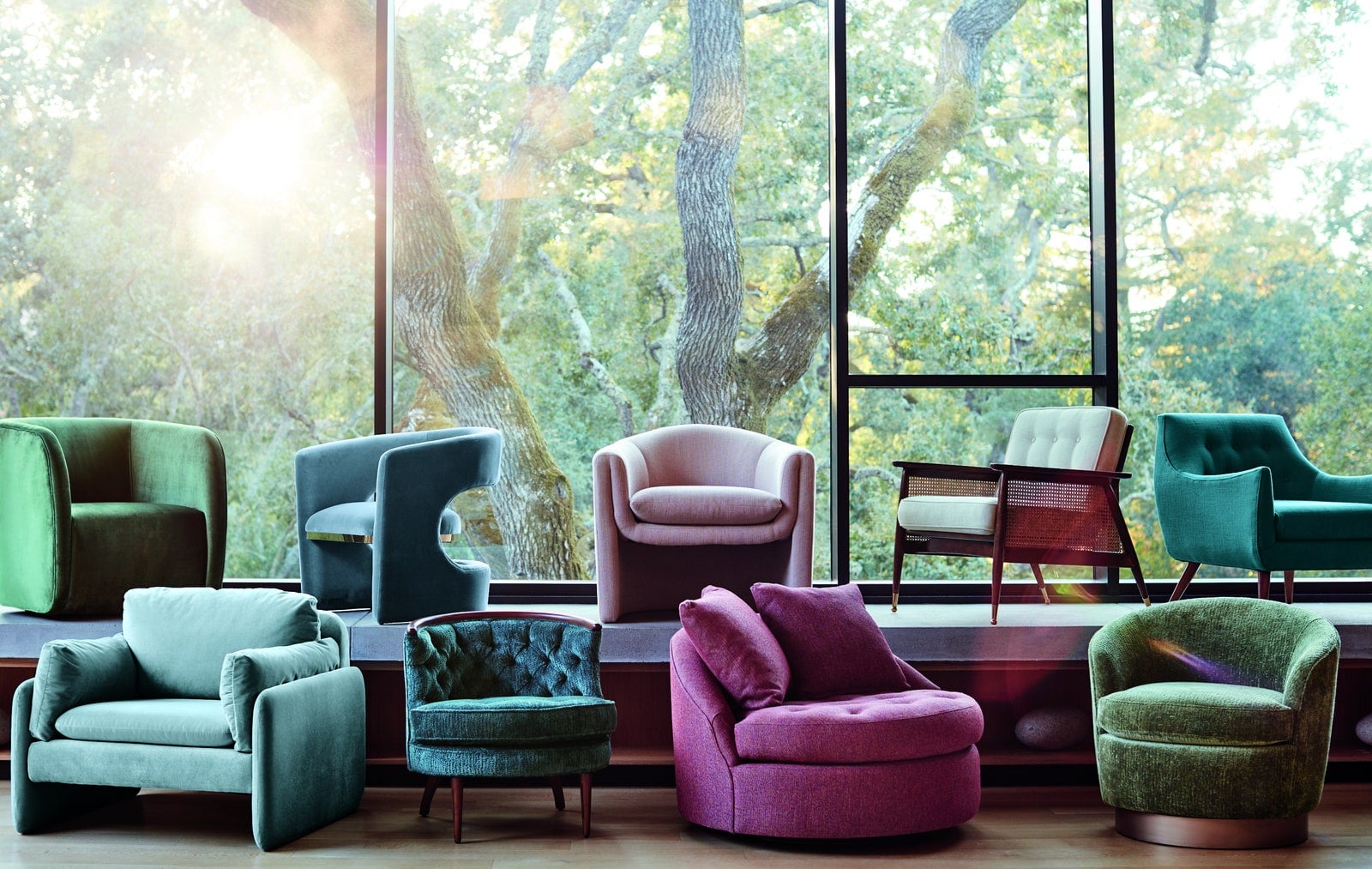 https://www.anthropologie.com/help/request-catalog
20 | CRATE & BARREL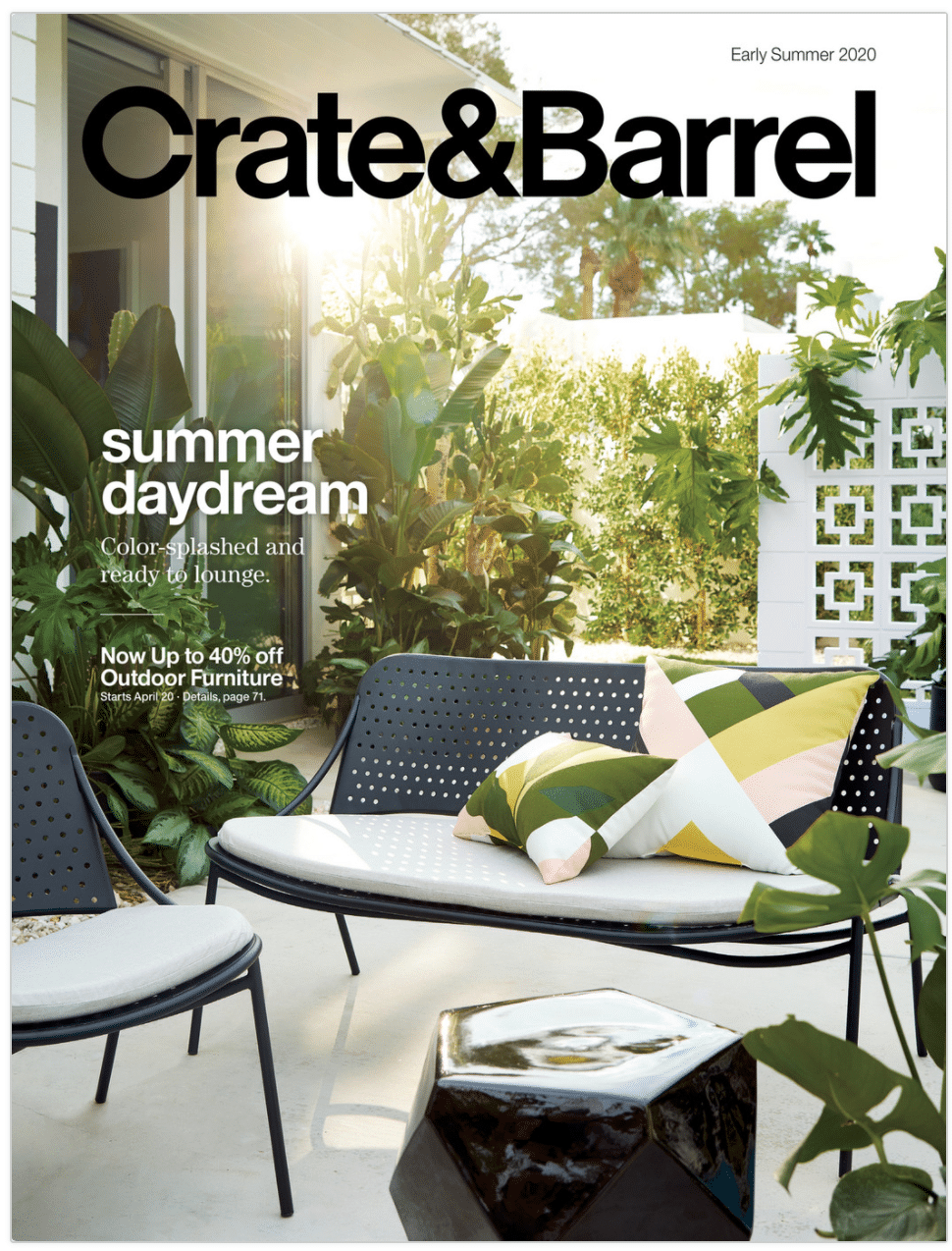 https://www.crateandbarrel.com/catalogs/
21 | BALLARD DESIGNS

https://www.ballarddesigns.com/RequestCatalog
22 | POTTERY BARN

https://www.potterybarn.com/pages/e-catalog/pottery-barn-catalog-summer-d1-20.html
23 | SERENA & LILY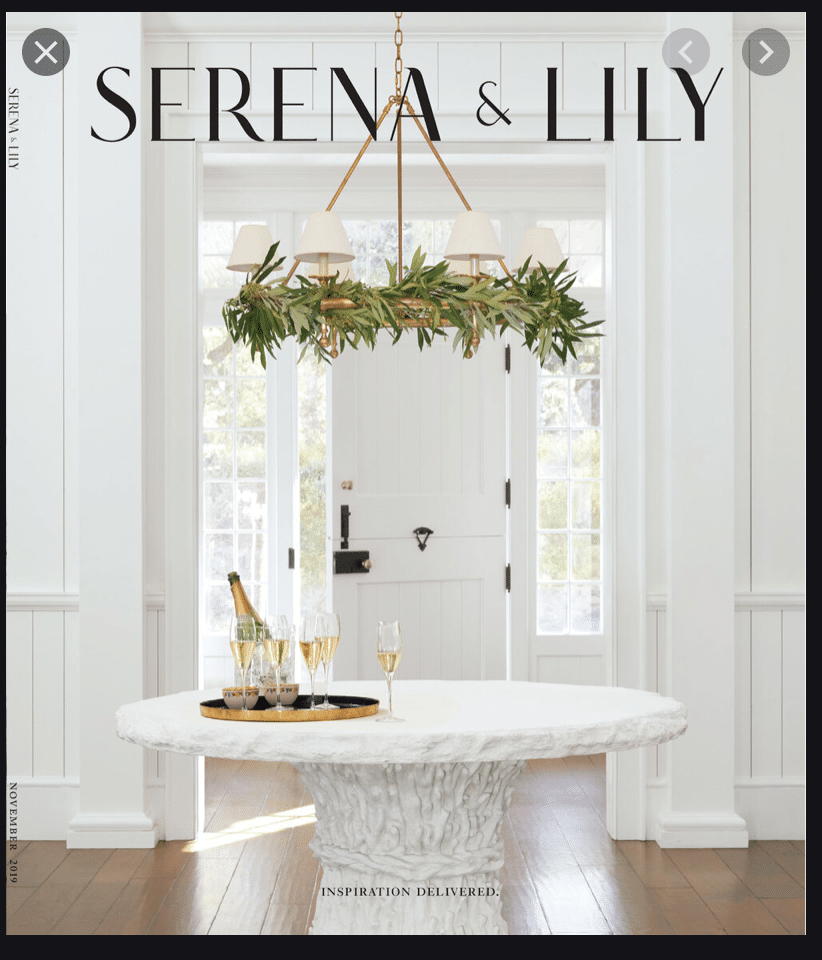 https://www.serenaandlily.com/on/demandware.store/Sites-SerenaLily-Site/default/CustomerService-CatalogRequest
24 | GRANDIN ROAD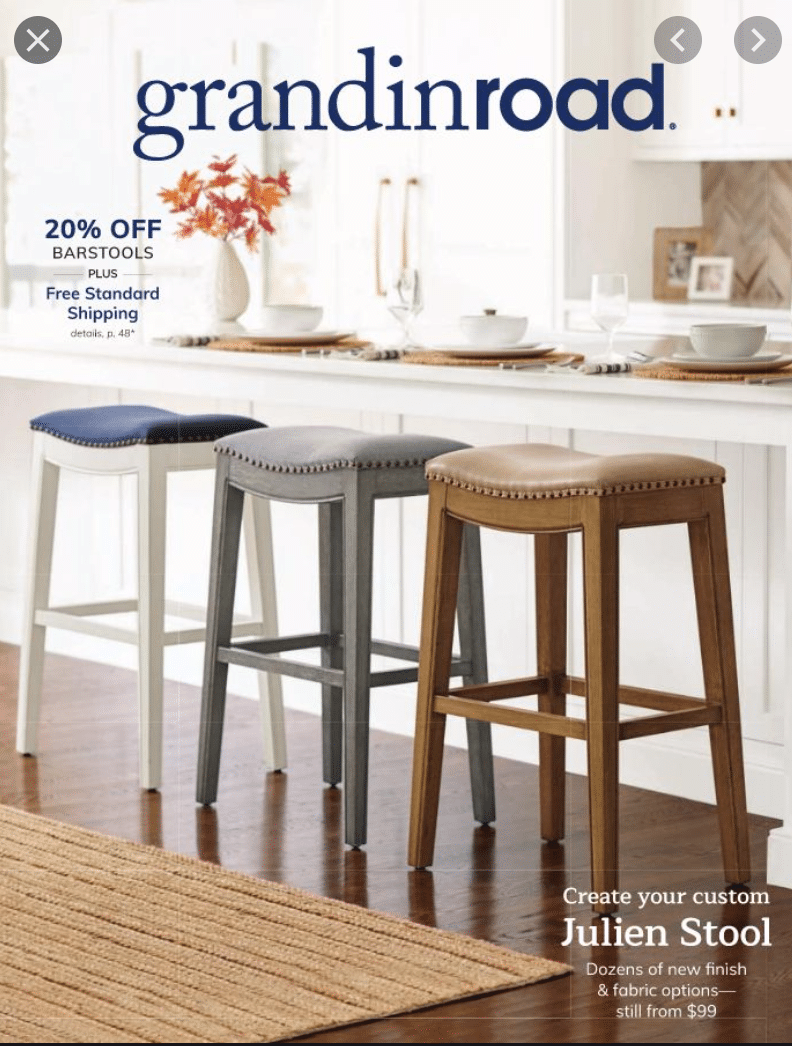 https://www.grandinroad.com/GrandinRoad/US/Global/online-catalogs/landing-path
25 | FRONTGATE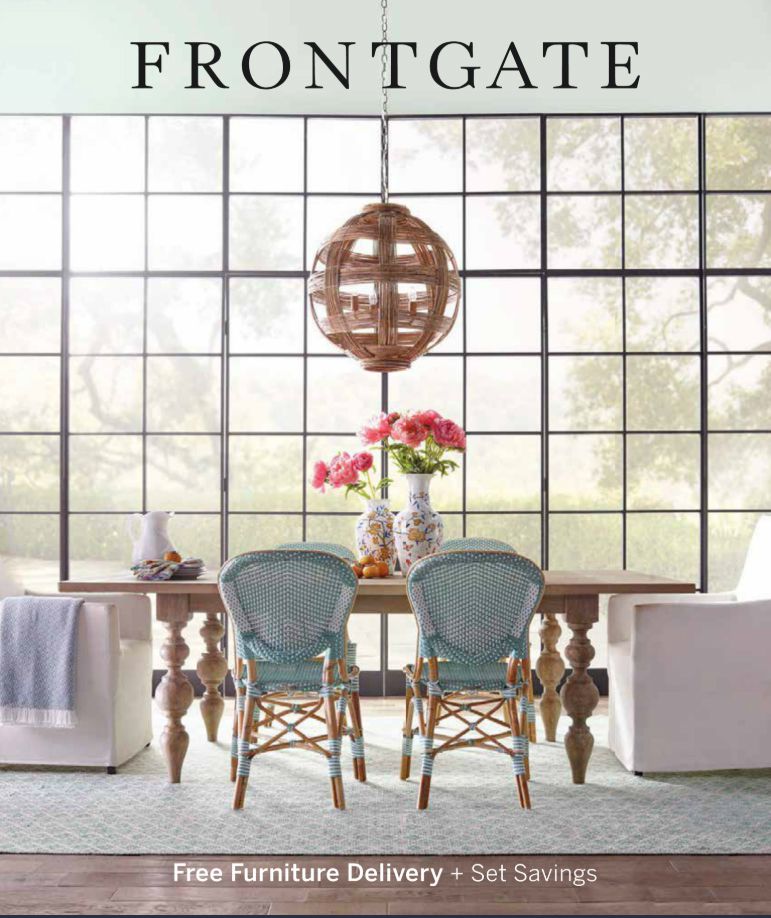 https://www.frontgate.com/catalog-requests/content
26 | WILLIAMS SONOMA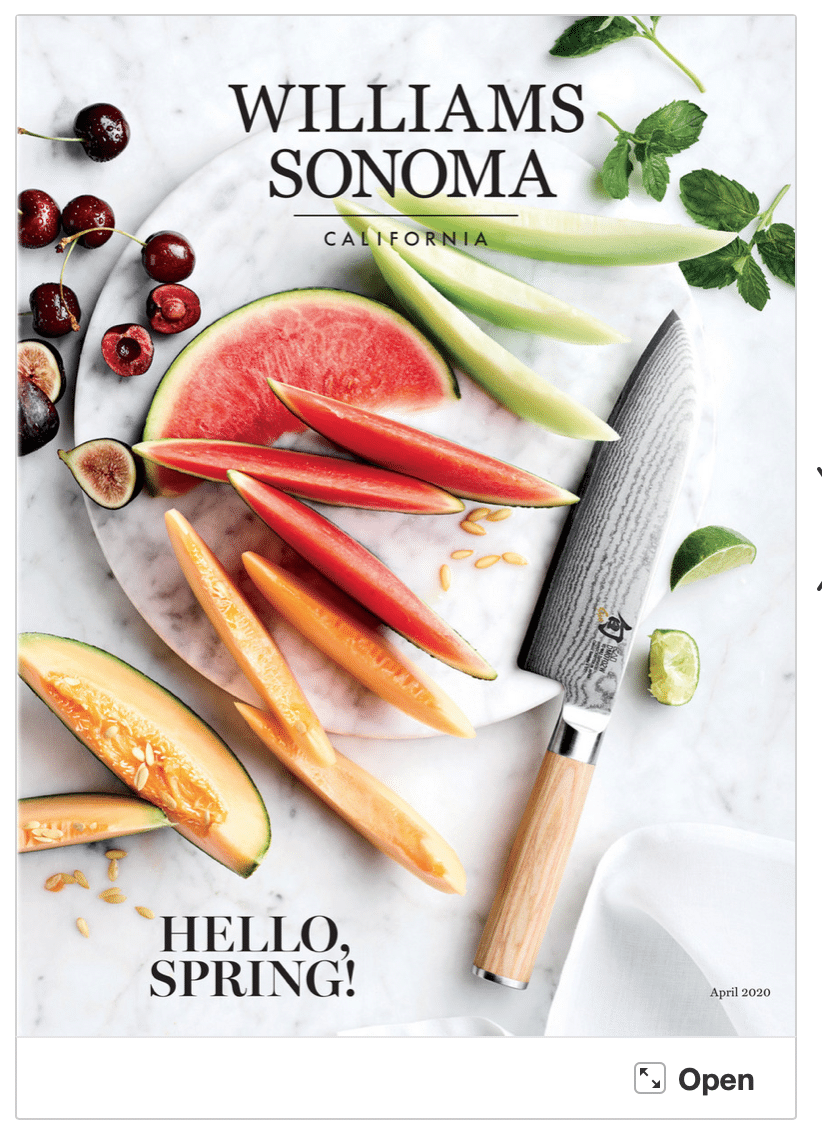 https://www.williams-sonoma.com/customer-service/ecatalog.html
27 | WEST ELM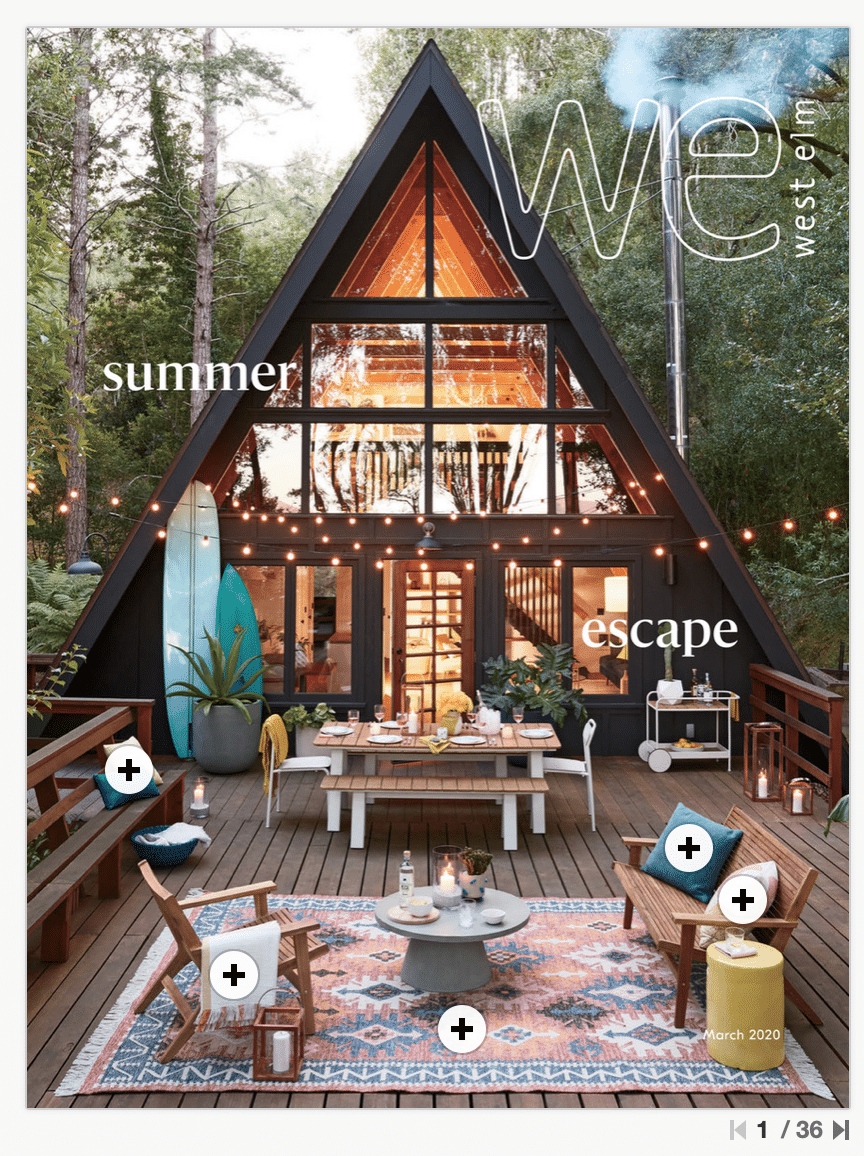 https://www.westelm.com/pages/we-catalog/
28 | PIER ONE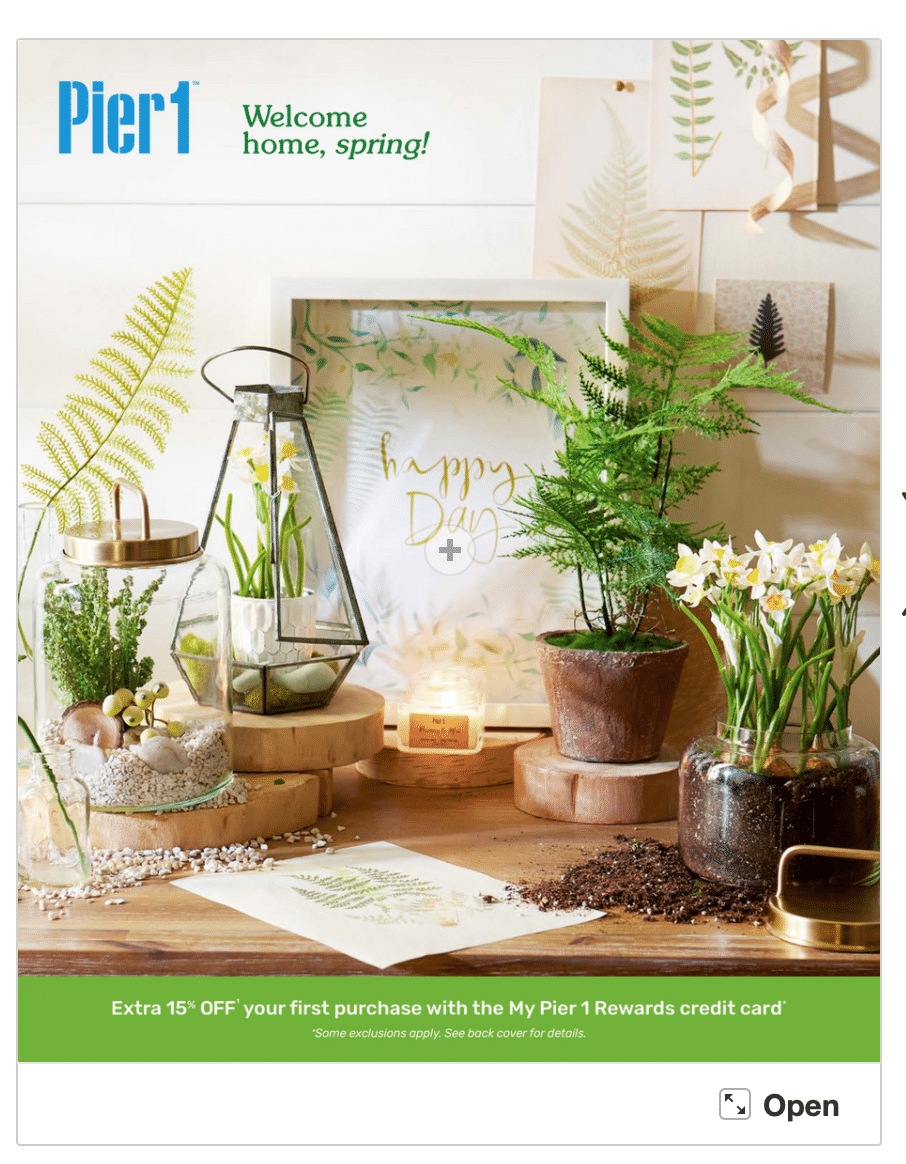 https://www.pier1.com/mailer.html
29 | WAYFAIR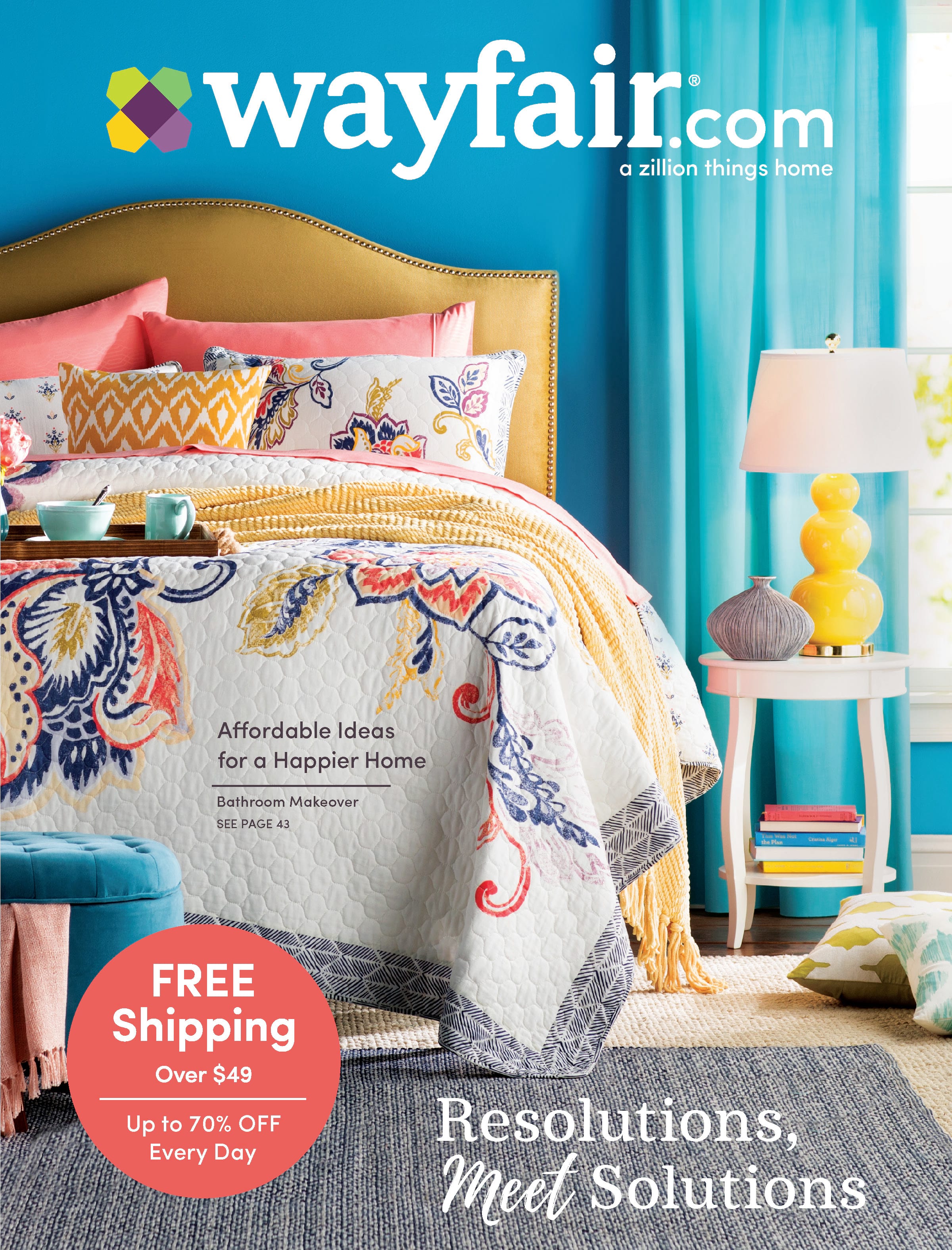 https://www.wayfair.com/v/request_catalog/display?&experiencetype=2&selectedvertical=2
30 | JONATHAN ADLER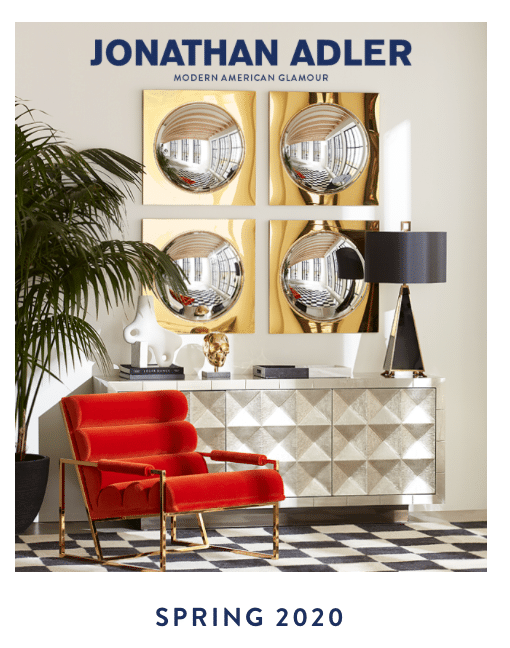 https://jonathanadler.com/pages/catalog
31 | WISTERIA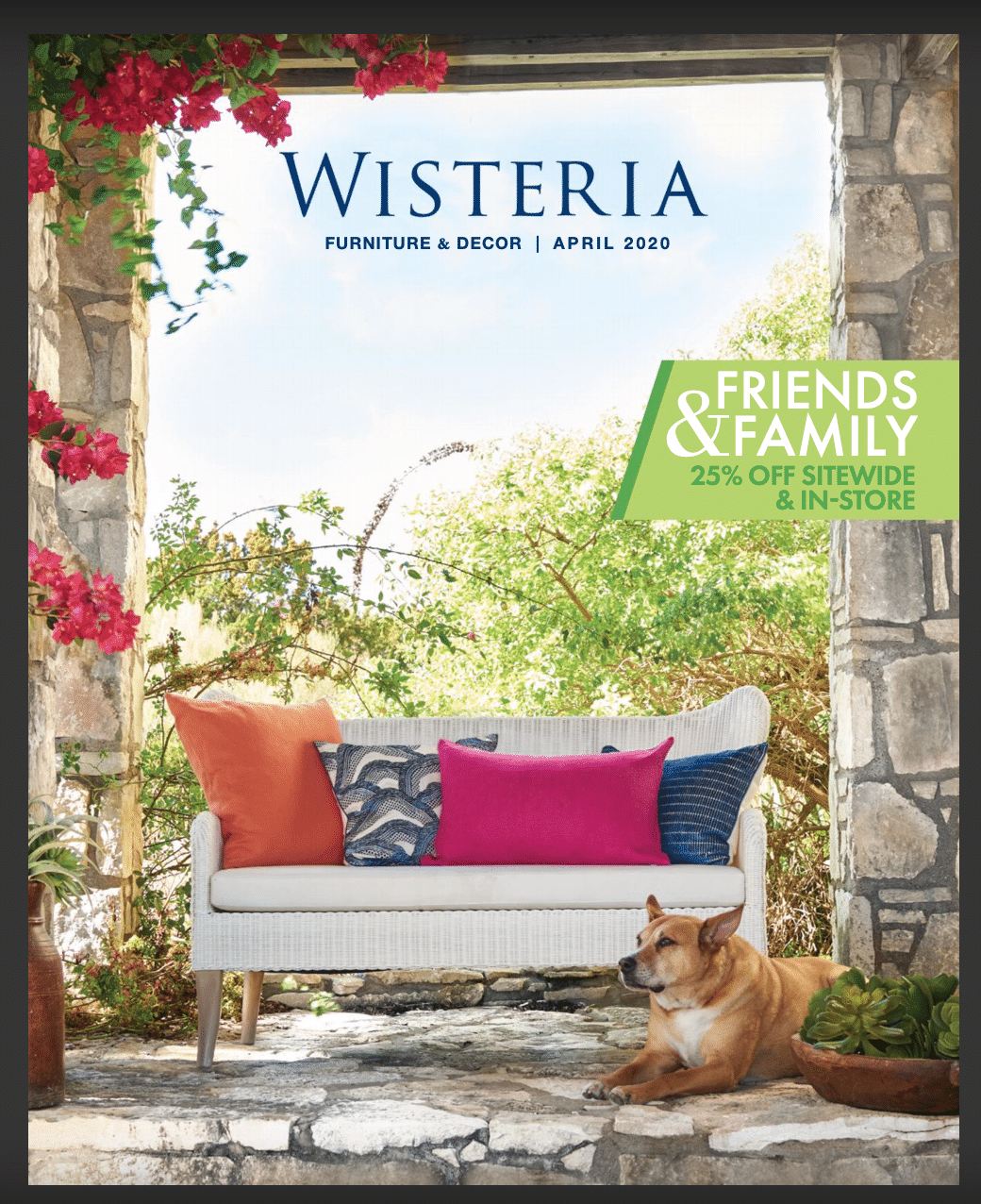 https://www.wisteria.com/home-decor-catalog-request
32| THE CONTAINER STORE
https://www.containerstore.com/ecatalog/index.htm
33 | RESTORATION HARDWARE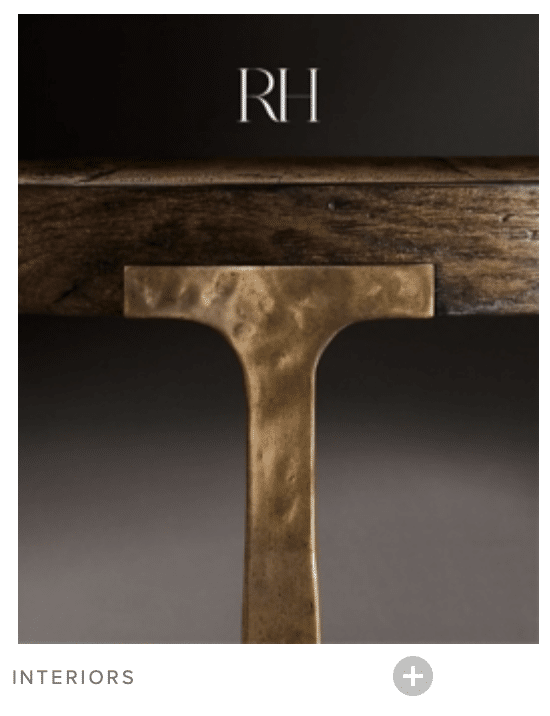 https://www.restorationhardware.com/customer-service/catalog-request.jsp
34 | LAMPS PLUS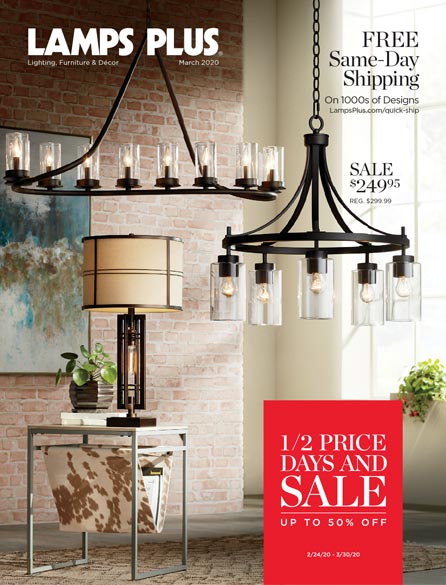 https://www.lampsplus.com/lighting-catalog/
35 | SHADES OF LIGHT
https://www.shadesoflight.com/pages/catalog
CONCLUSION
In summary, there are print interior decorating magazines that I adore and also a slew of catalogs that provide inspiration in many ways. I hope that you will check out some of the options and subscribe to something that resonates with you.
Use the bulleted list of things to look for as interior decorating inspiration in the magazines and catalogs.
What are your favorite interior decorating magazines and catalogs? Did I miss any? Let me know in the comments.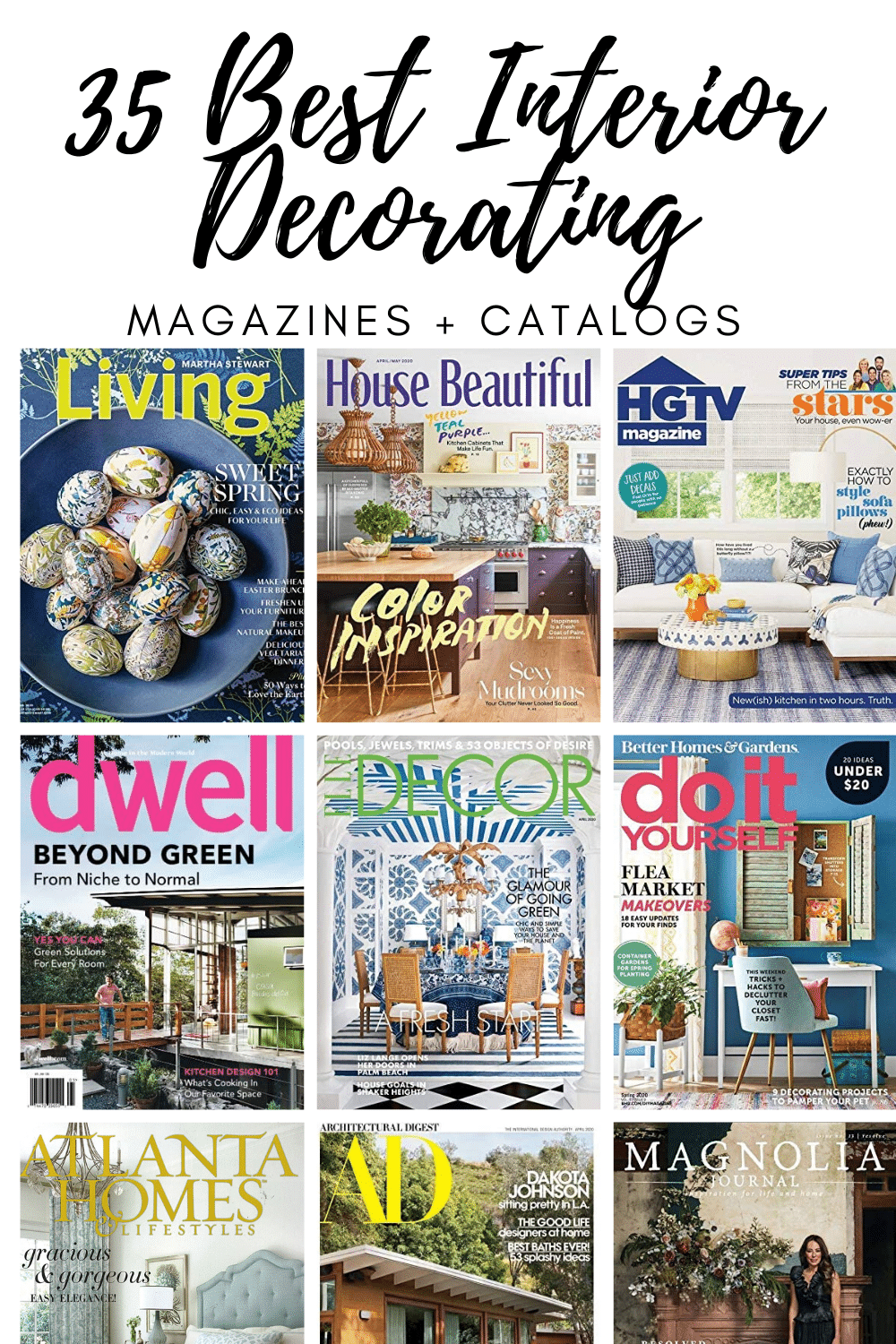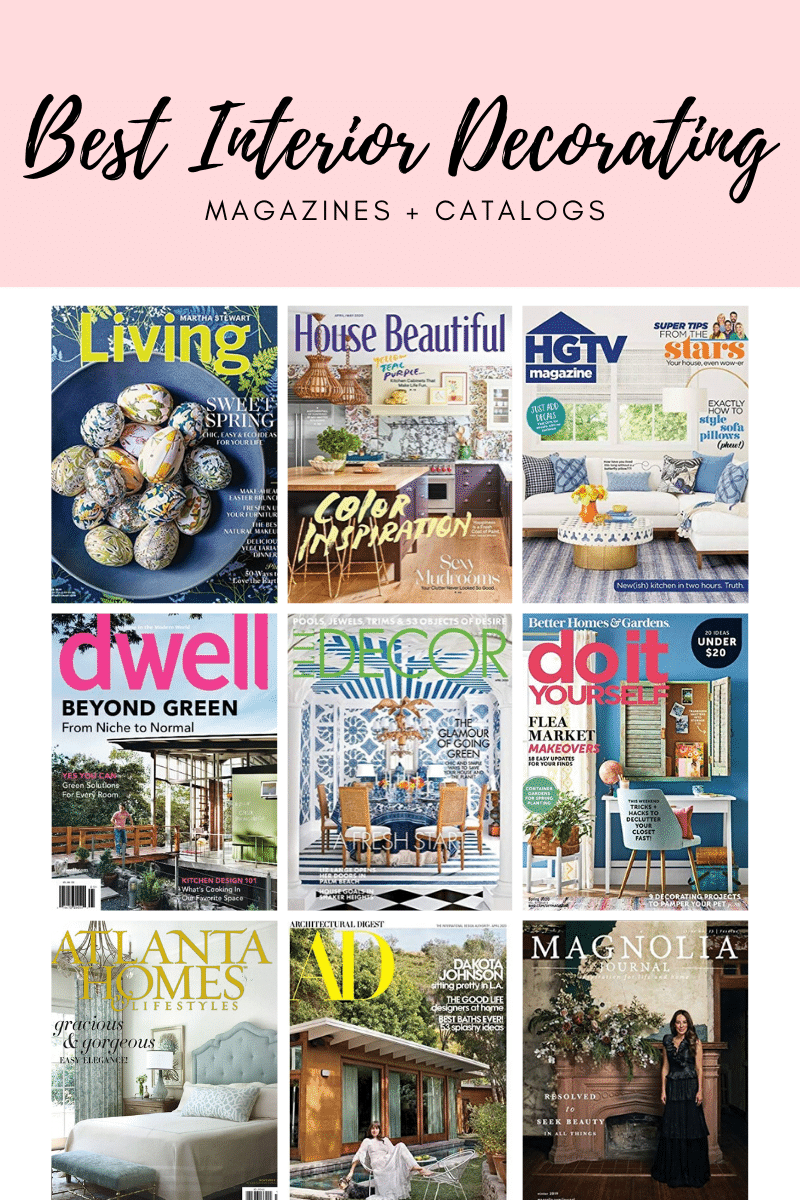 Other Posts You'll Love: