Best Flocked Christmas Tree from Walmart in 2020
Are you searching for the prefect white flocked Christmas tree at a great price? Don't miss out of this beauty from Walmart.com this year (2020).
You can read the whole post about how I decorated this shiny emerald green and white Christmas tree last year. Before we put up the tree this season, I want to quickly share the tree itself because after 3 years of loving it, I am still enamored every year when we pull it out. A little fluffing, ribbon and ornaments and it makes for a gorgeous holiday tree that reminds me of all of the sounds and smells of Christmas.
GET IT HERE: Holiday Time Flocked Tree (affiliate link)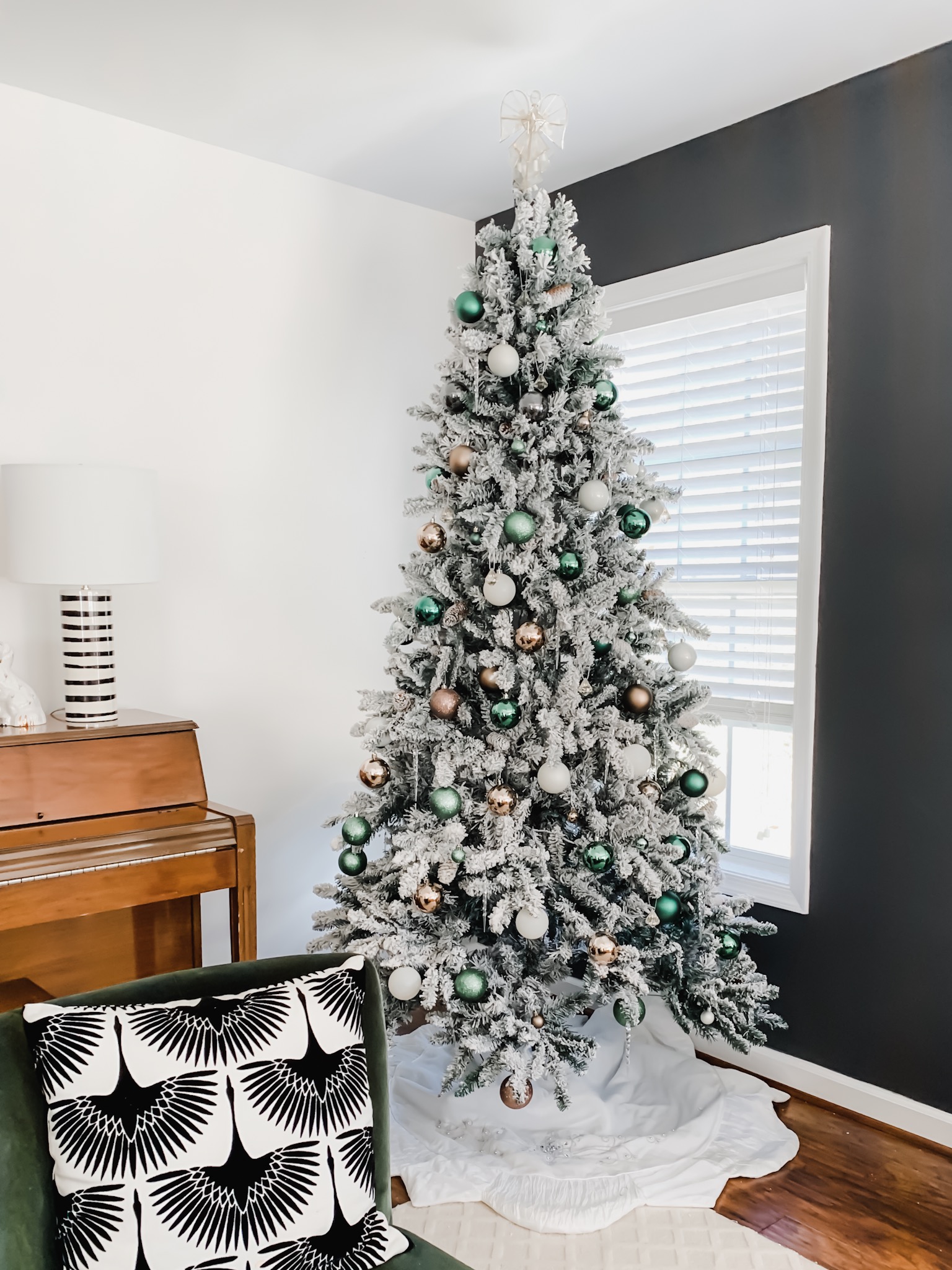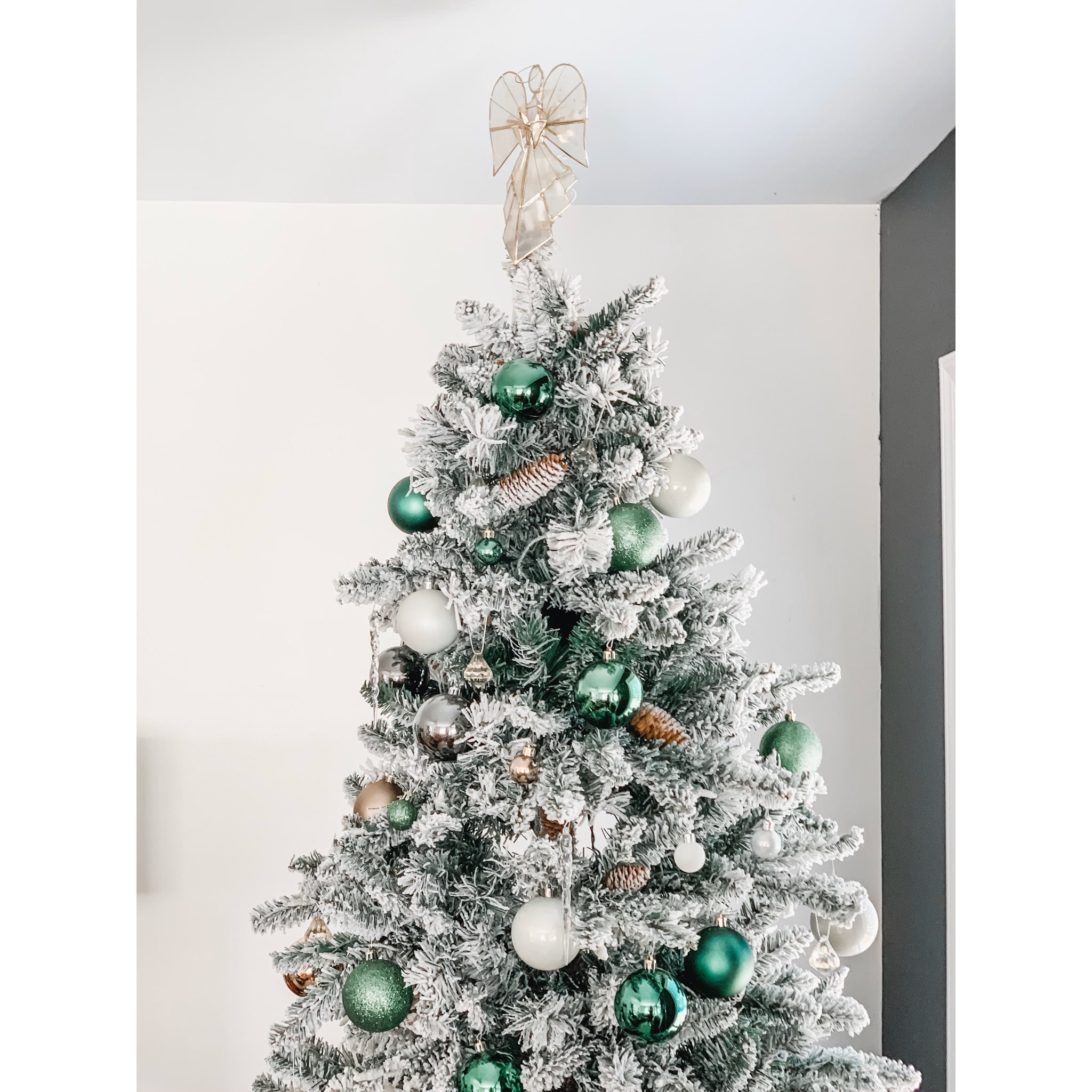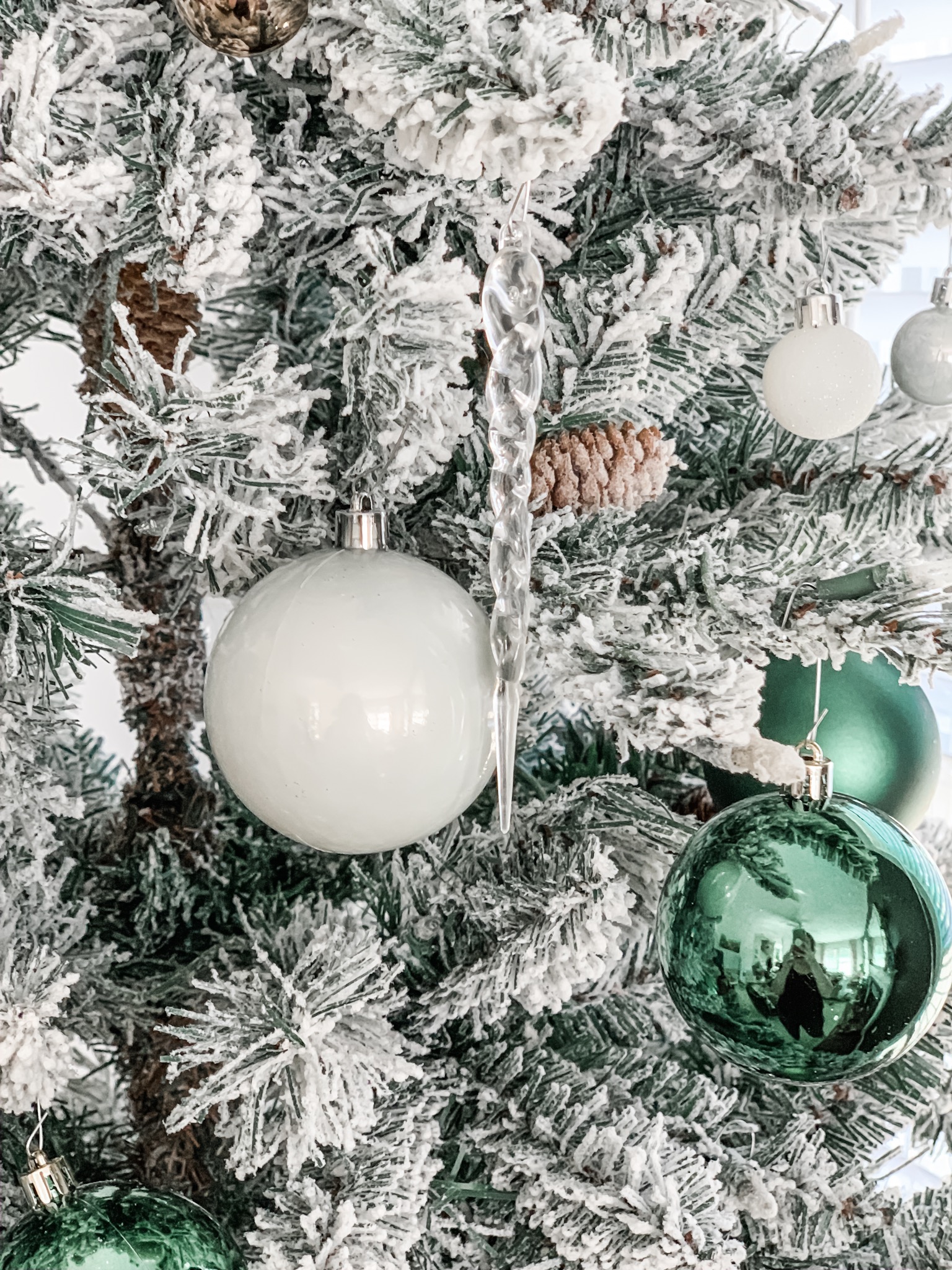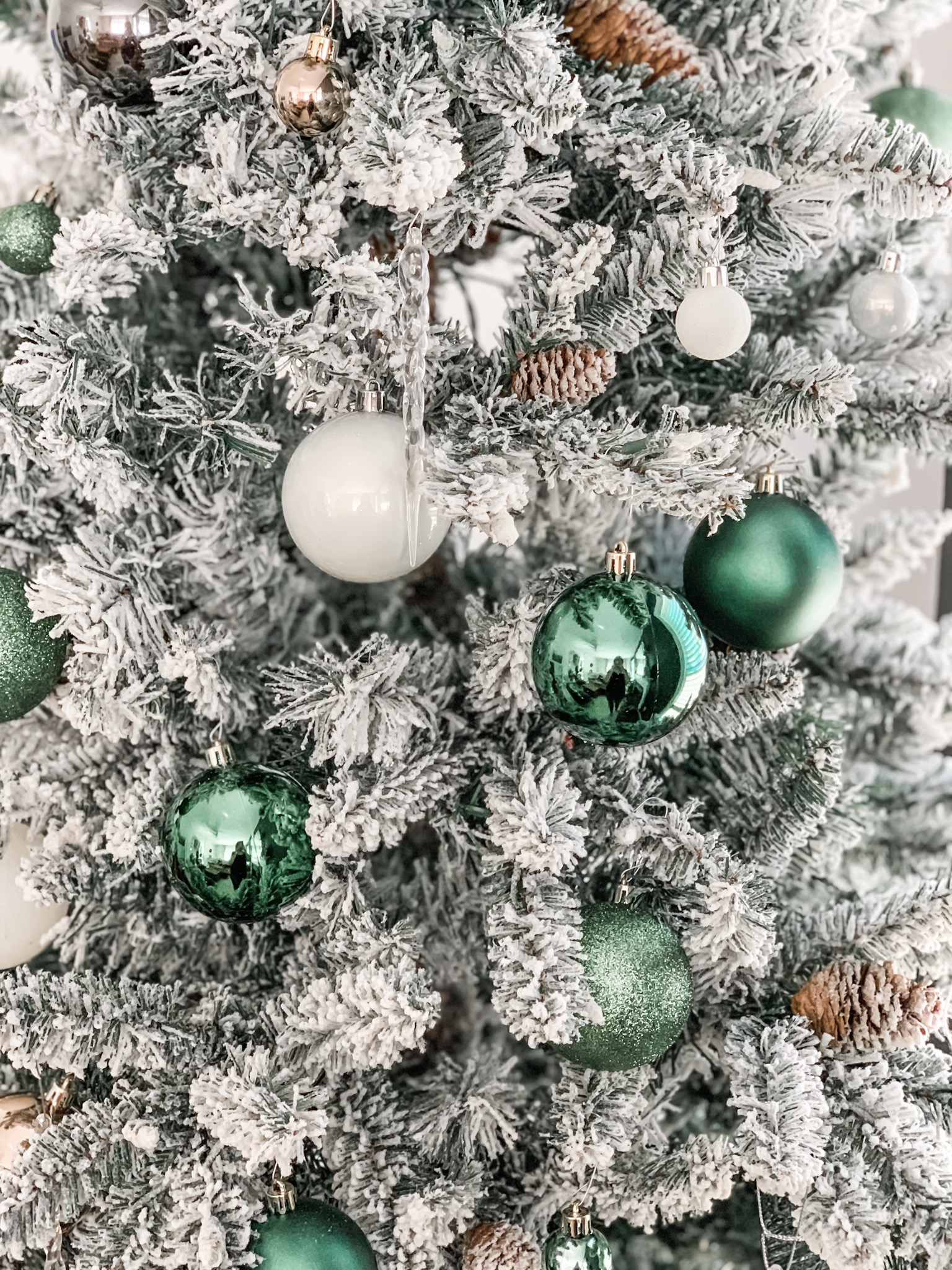 WHAT I LOVE ABOUT THIS FLOCKED CHRISTMAS TREE
If you read my post about how we came to find this tree, we went to Walmart after a national live Christmas tree shortage 4 years ago. No, I'm not kidding- it was a crazy year and disease wiped out most of the tree crops. So, the tree lots didn't have great trees.
By the time we were shopping most artificial Christmas trees at stores were sold out. But there was a Holiday Time white flocked tree in stock and I loved it despite my disappoint over not having a live tree.
So, we took a chance on it and I am so glad because as it turns out, we quite love it!
Here are the best features of this tree.
Holiday Time Pre-Lit Snow-Flocked Colorado Artificial Christmas Tree, 7′, White
Includes 446 snow-flocked branch tips
Features pre-strung with 250 white mini lights
Comes with a reliable tree-stand for secure placement
A straight, sturdy branch on top is perfect for displaying your favorite Christmas tree topper
Tree lights remain lit even if one burns out to shine steadily and illuminate your holiday decorations with a warm and welcoming glow
Natural looking branches are snow-flocked for a wintry feel
Pre-attached hinged branches make set up easy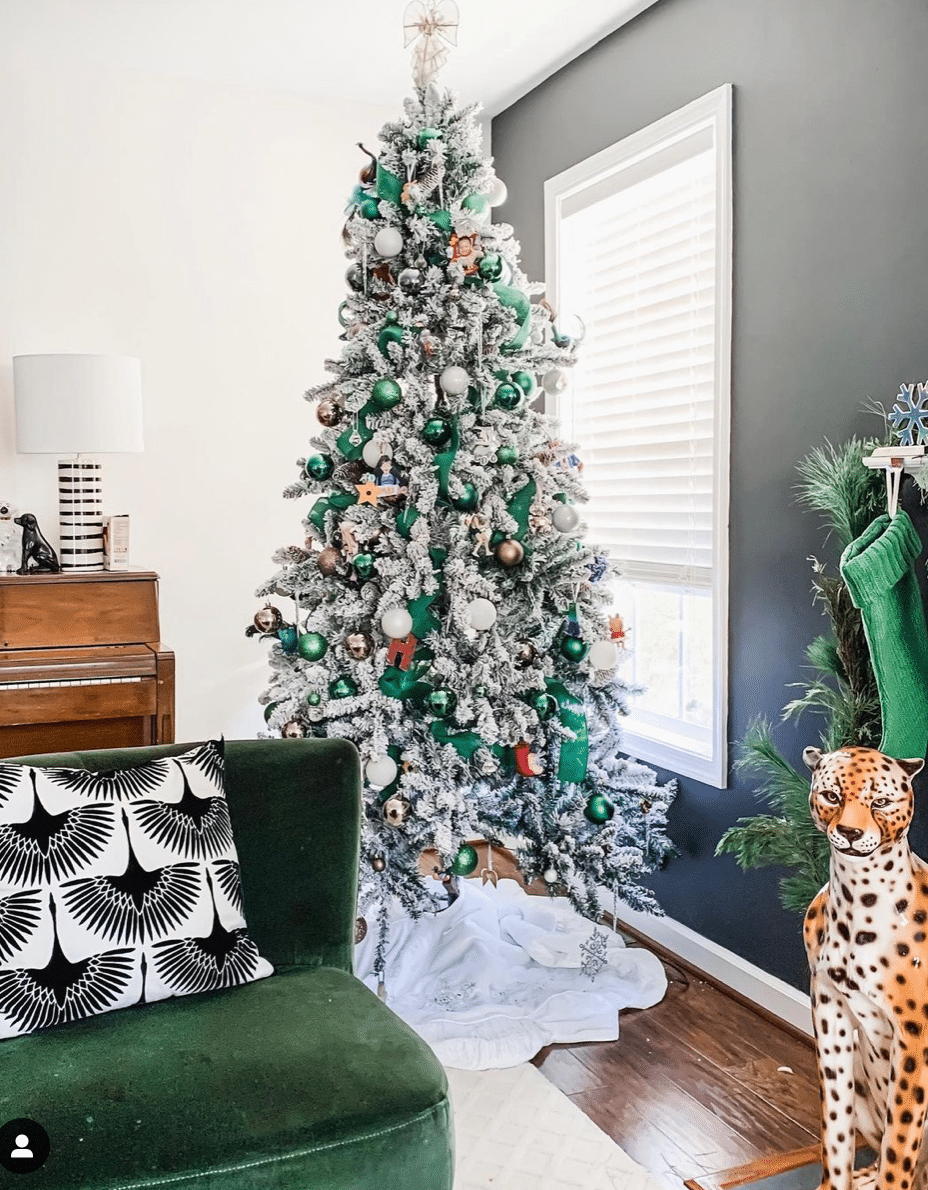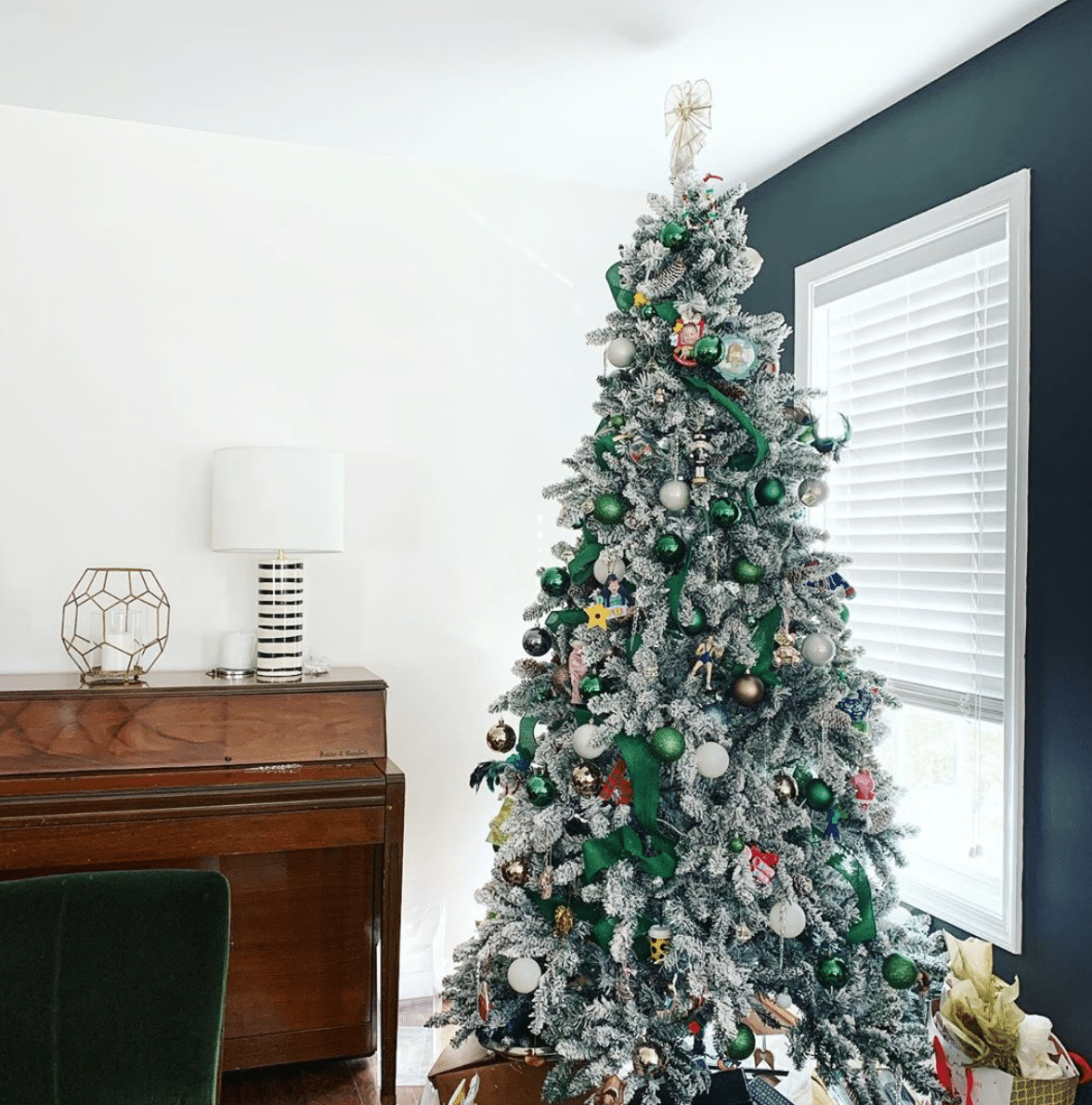 Learn how to decorate a Christmas Tree here.
Do you have a live tree or an artificial tree every year? Do you decorate with white lights or colorful lights?
Comment below to tell me your decorating traditions! I can't wait to hear them.