Hello & Happy November! It's time to start decorating for Christmas and get working on those Christmas crafts. One of my favorite traditions and holiday crafts is the advent calendar. I love that it gives you a chance to slow down daily and reflect.
My idea of a traditional Advent Calendar has a scripture reading each day. Last year I made an advent calendar with the Project Life Hello December Cards and it was a perfect fit. This year, I have adapted the style and cards and done the same. I have created Printable card with the Scripture readings for you! The cards coordinate with this year's Hello December Project Life cards from Stampin' Up!.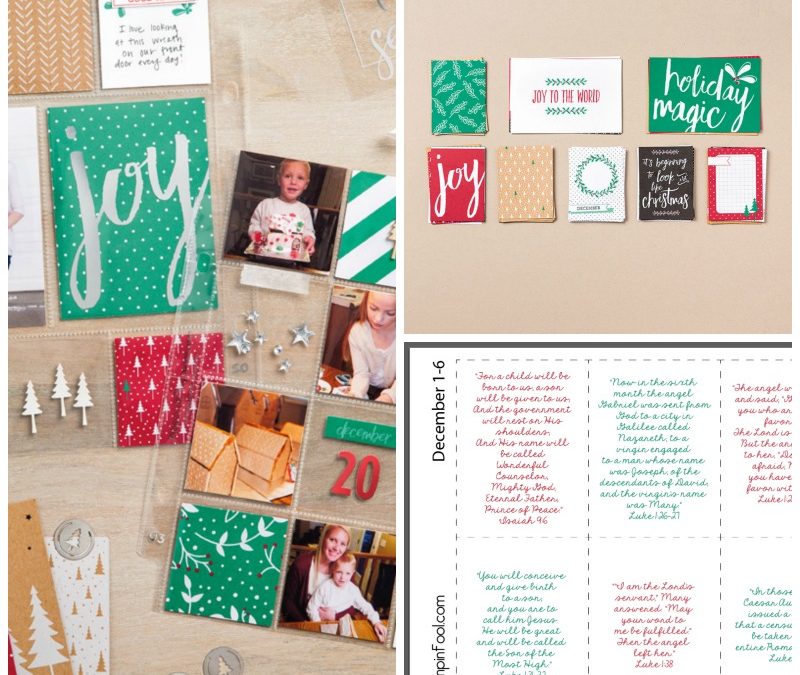 While I haven't uploaded the photos of the Advent Calendar yet (I will this week!) I wanted to give you a head start on the reading and scripture cards. You can print them out to coordinate with your Hello December 2016 Project Life cards.
Here is a preview of the cards: Days 1 through 6. Below, I have provided a few different options for download: Red & Emerald, all Red, all Emerald, and B&W. The cards are sized to 3 x 4″: Print on thick card stock and trim on the dotted lines.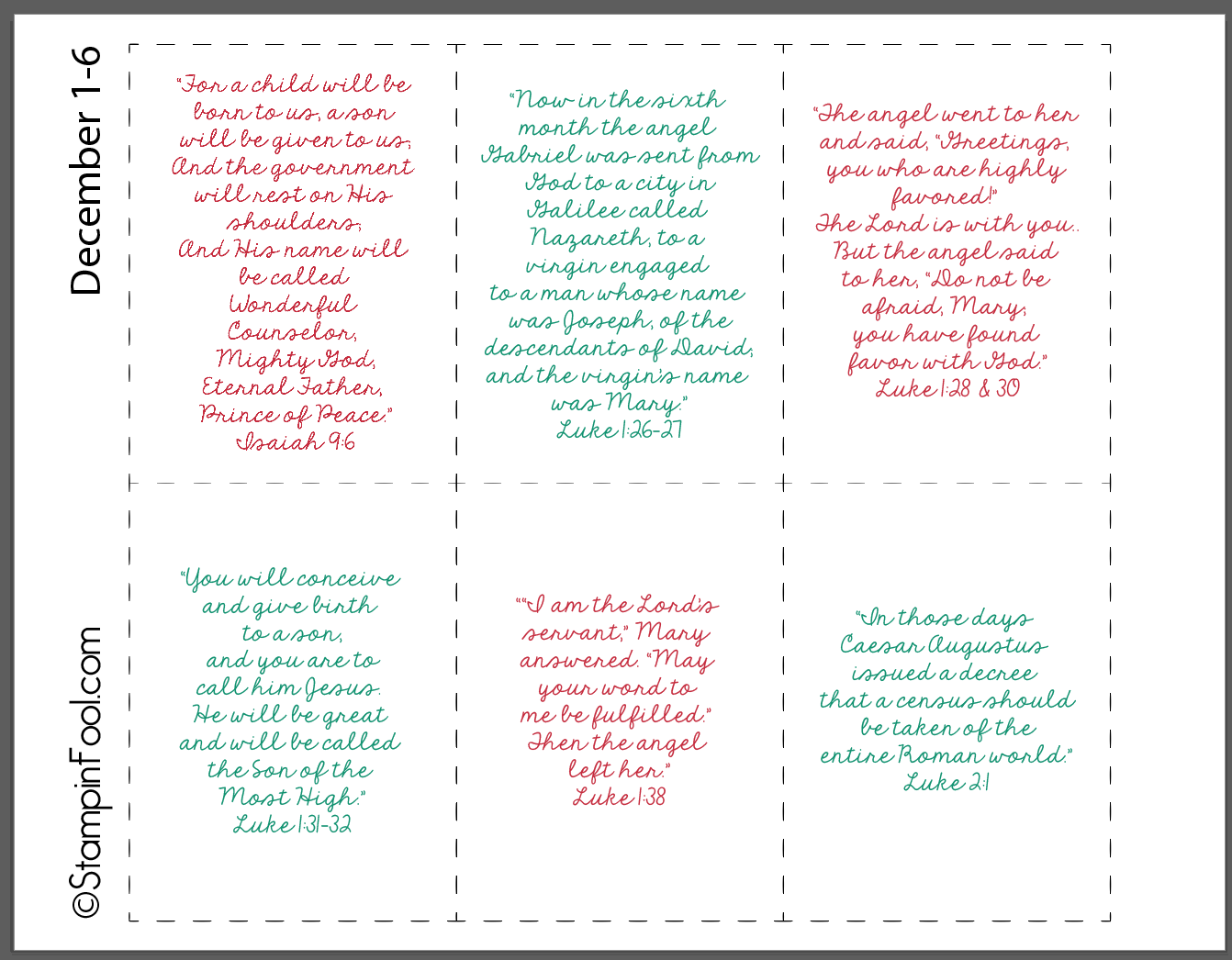 Are you ready for the Free Printables? Here are the four options. All are the same size with the listed color variations. As always feel free to print these and use them for personal use. Please do not reproduce or make copies. You amy link back to this post to share the copies. Thank you!
Advent-Scripture_Printable: Red & Green
Advent-Scripture_Printable: Red
Advent-Scripture_Printable: Emerald
Advent-Scripture_printable B&W
© April Waltrip & Stampin' Fool. For personal use only, not to be copied, distributed, altered or sold. 
www.stampinfool.com /
You can easily add these scripture cards into an album. Here are a few photos of my Hello December album which I will be adding photos and scripture cards to reflect.