Hello December Project Life Album: Documenting December Daily Guide
Hello December + Project Life makes for the perfect December! It's here, it has arrived. December is upon us. Are you ready for Christmas? This year we will be documenting our December favorites with a December Daily photo album using the Project Life Hello December 2015 kit of journaling cards & accessories.
To help you get started I came up with a list of 31 ideas for things you can document each day to share how you celebrate December. You can deviate from this list by all means, but it is a great starting point if this is your first round of December Daily. I'll give you the down low really quickly so that you know what it's all about.
But first, I'll show you my December Album and the first page.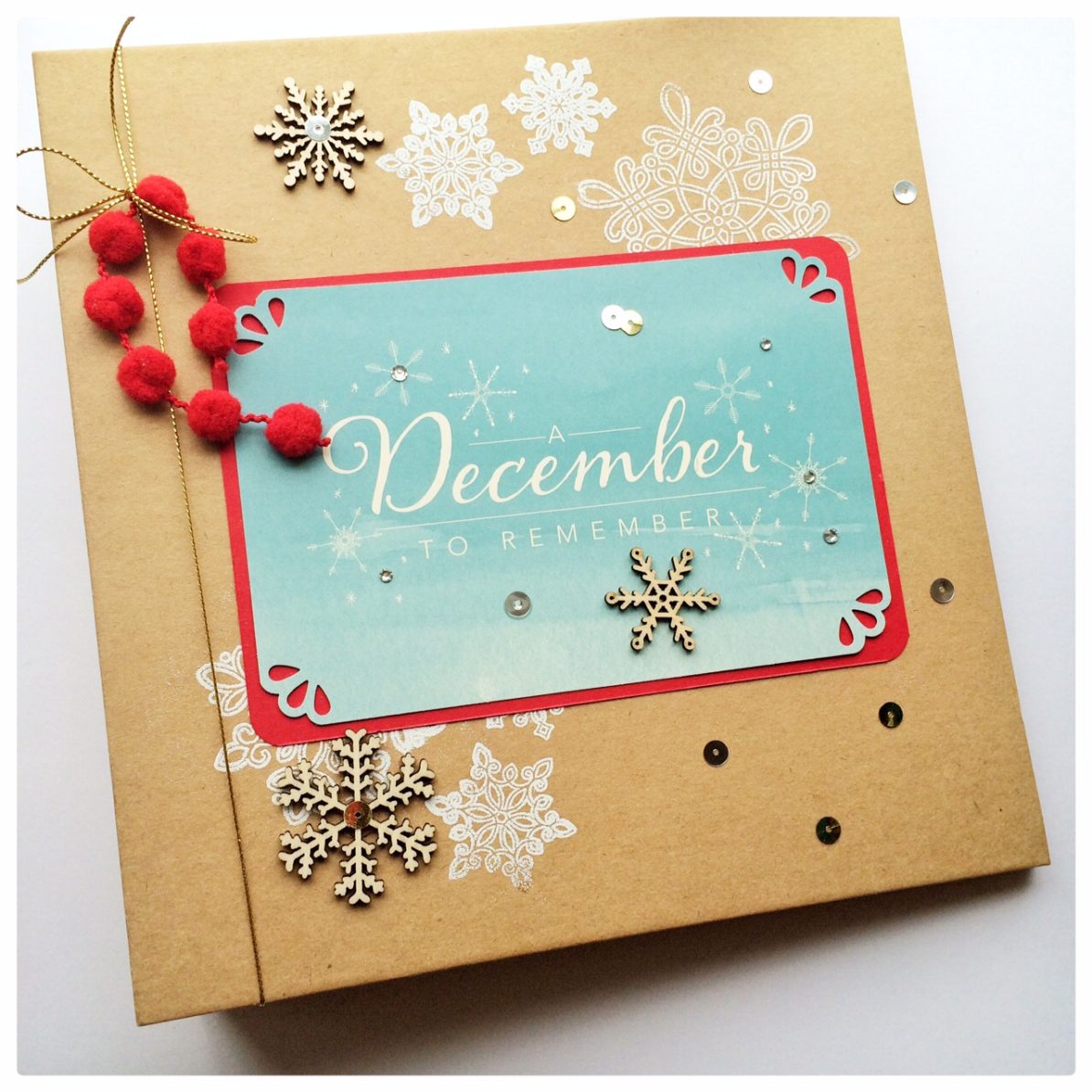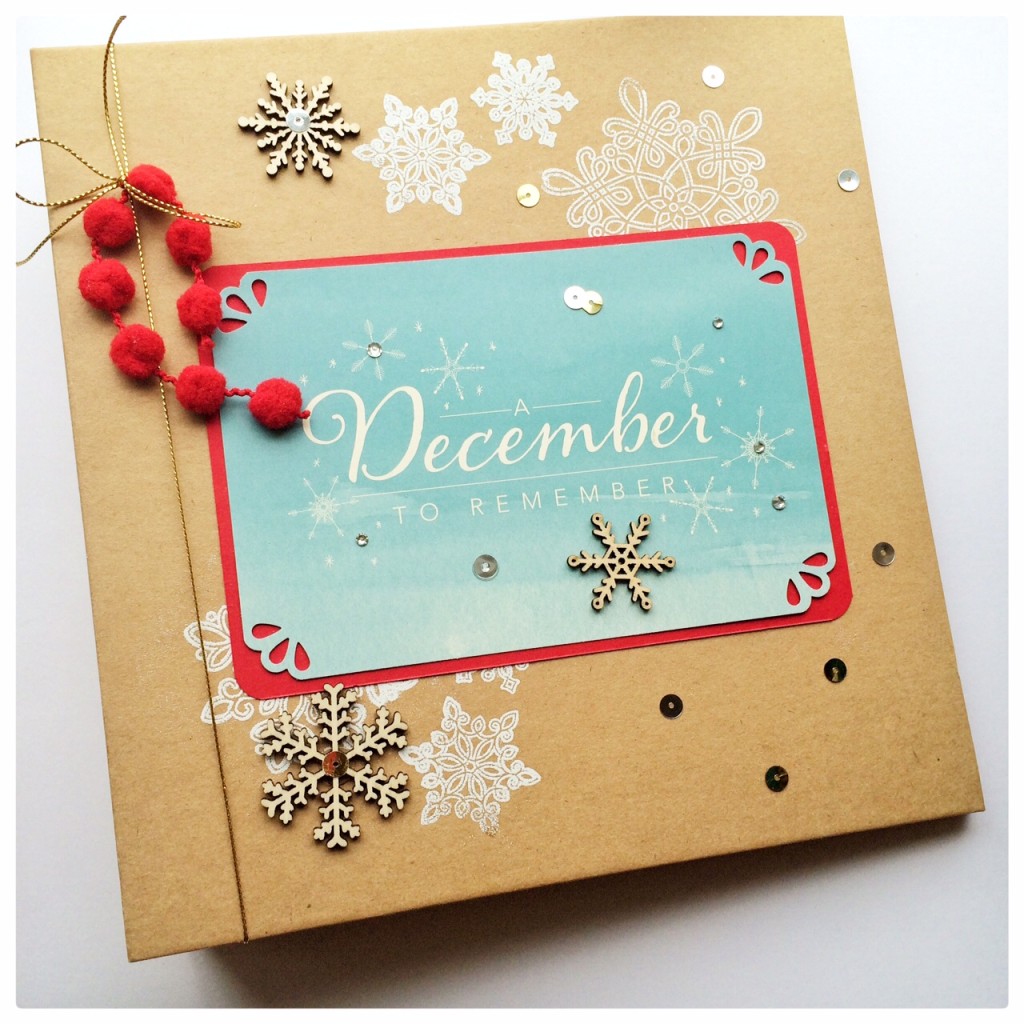 For the cover, I stamped Flurry of Wishes in Versamark ink and heat embossed with White powder. I added wood cut stars and framed a Journaling Card from Hello December Project Life cards. I used the trio corner punch for detail. After adding a few sequins, both gold and silver, I finished the album off with a gold cording bow and Red pom pom trim. Love it!
For the inside cover, I used my Heidi Swapp Minc to gold foil a border around the 6×8 page and our name and date.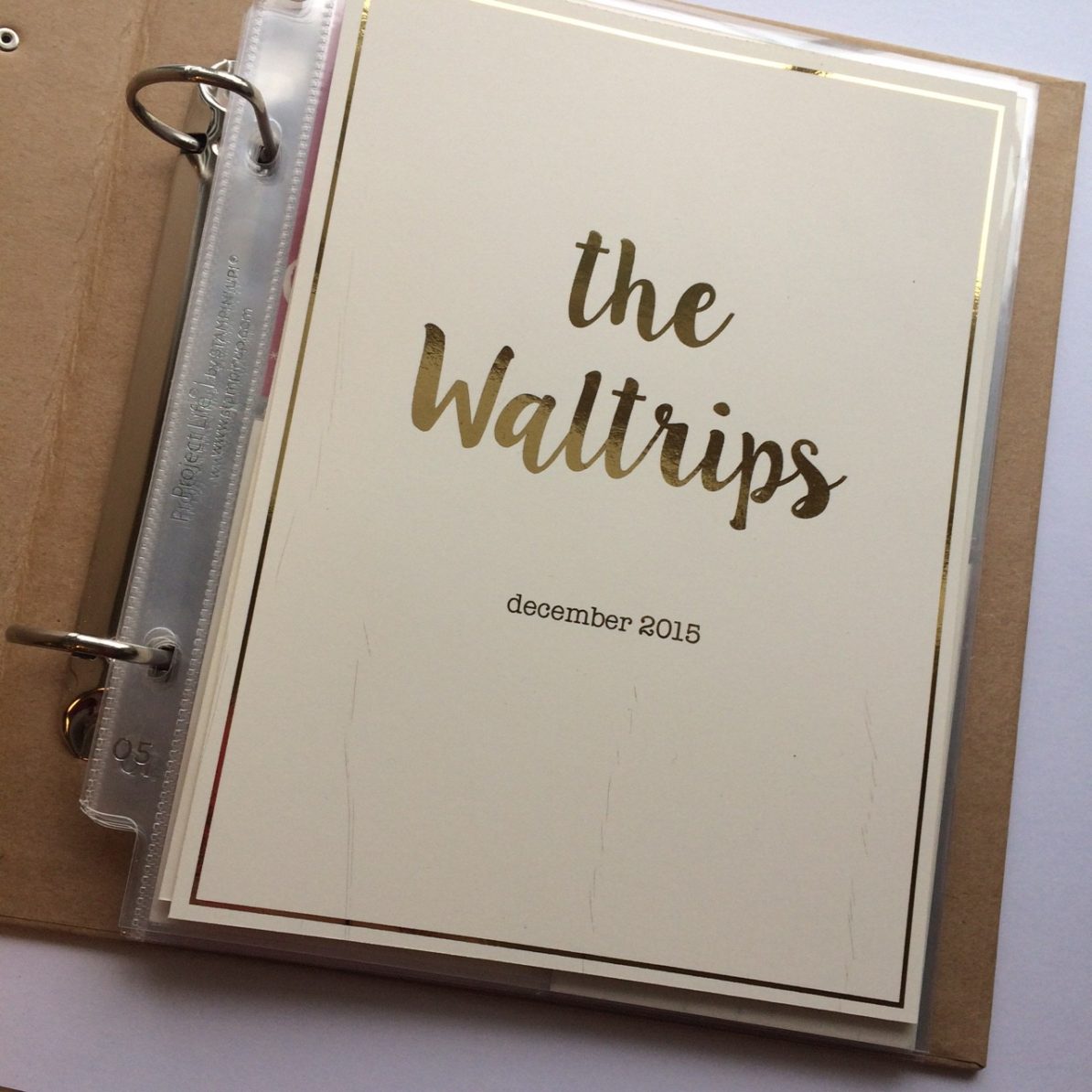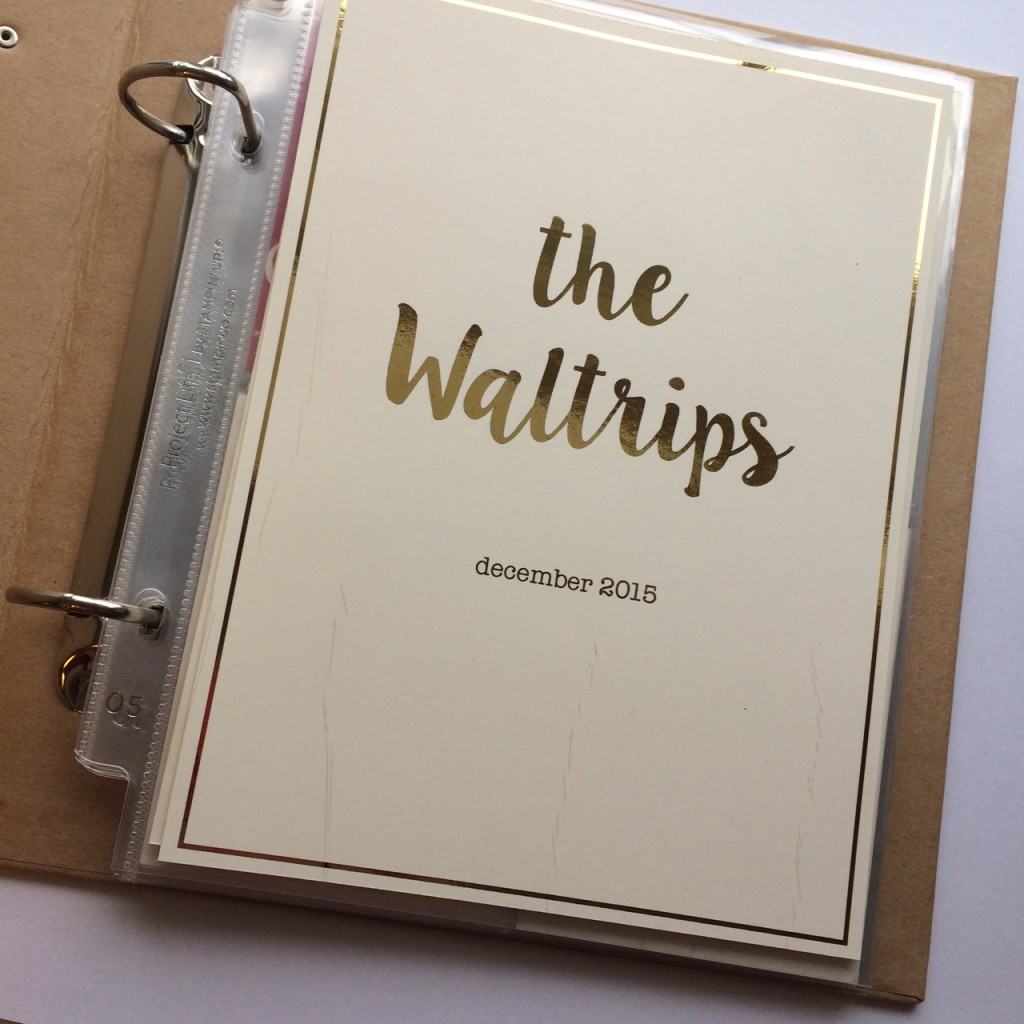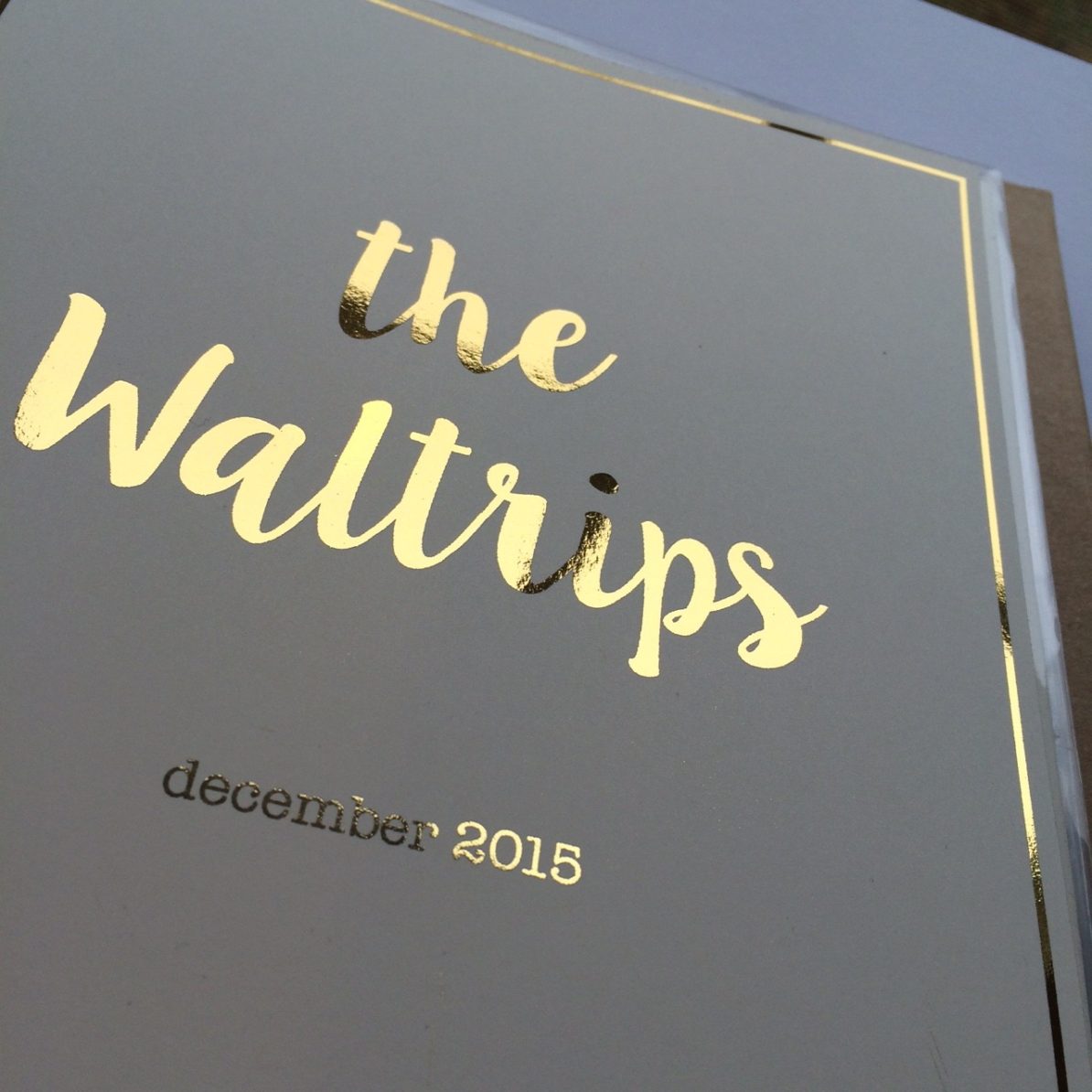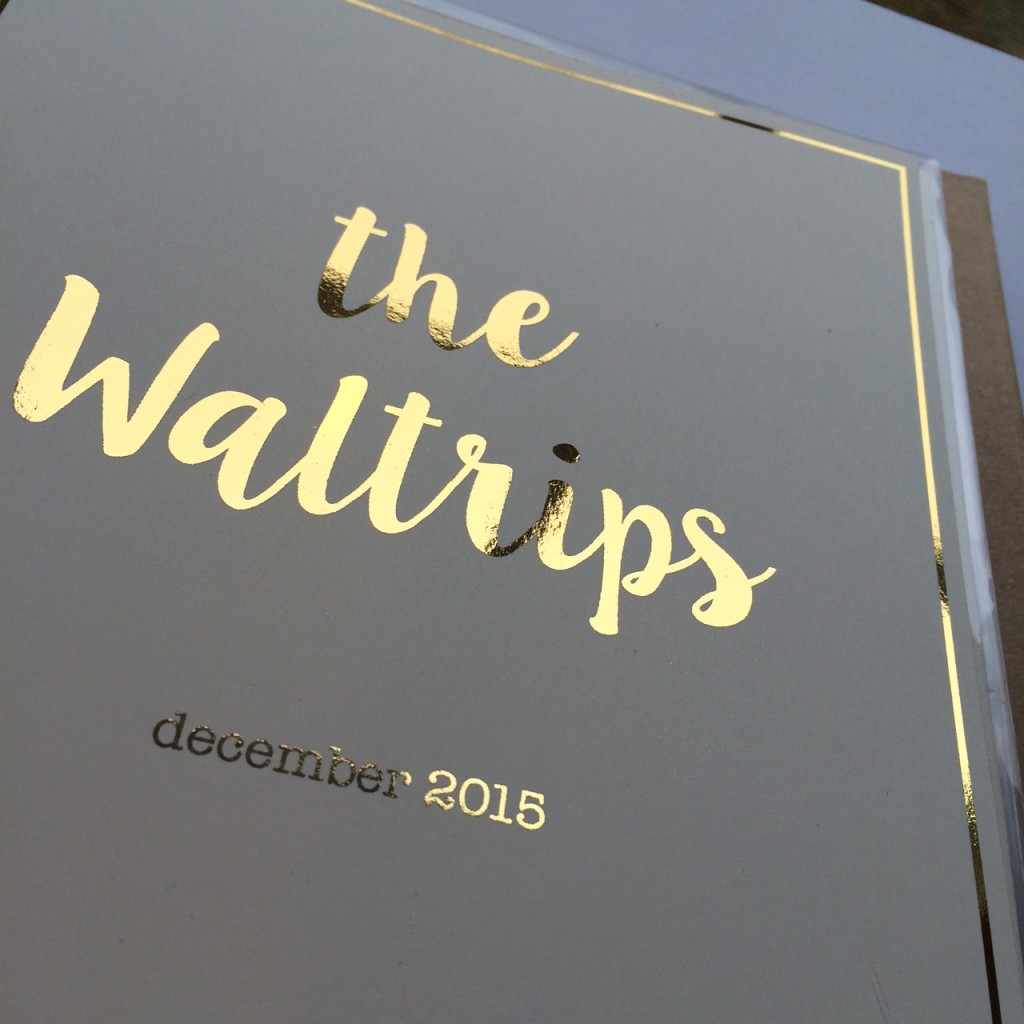 WHO? You! Document what YOU and your kids, grandkids, family, friends, & neighbors do throughout December.
WHAT? What are your favorite things, what traditions do you have, what is your favorite Christmas movie, wrapping paper, Xmas eve routine, gift, decoration, coffee flavor? Document it. You will love looking back and remembering the special things December holds. And, the even bigger bonus is that your children and grandchildren will love looking at it too. My little is only 3 and he LOVES looking at my Project Life albums with photos of our family, vacations we took, his birthday, newborn photos- it's so sweet to see the joy it brings!
WHERE & WHEN? In a simple 6 x 8″ Project Life Album, right now. Ok, I have to admit, we are really busy, so I don't always document each day on that particular day, but each day I take time to check off a photo from the LIST I have made for what I will document. Then when I get a chance (usually on the weekend), I can print the photo, journal on the card and slip it into the album.
WHY? Why not! I absolutely love documenting our life. The little things that mean so much will bring JOY for years to come. Each time we look back we see how things have changed, how some things have stayed the same and become tradition. For us, it is decorating the tree and house, cooking a Christmas Eve ham, and drinking fake sparking champagne. I want to remember that. I want to see it in color. I want my little one to see it. I want it to be a legacy after I am gone.
HOW? It is so incredibly easy to document December. Grab a Project Life album, journaling pens, page protectors & cards and you're half way done. The other half is taking photos as you go and jotting down your thoughts, ideas, memories, funny quotes, favorites things and the things that make you smile. You can follow along here for ideas. My list of 31 things is a great place to start if you don't know what specifically to document. It may seem insignificant, but are memories insignificant? No, they are priceless.
Supply list:
Built for Free Using:My Stampin Blog
FREE PRINTABLE
Here is your free December Daily 31 Prompts for 2015 printable. To download it, right click and hit save.
This is an 8.5 x 11″ download which you can use to follow along and document December. Enjoy!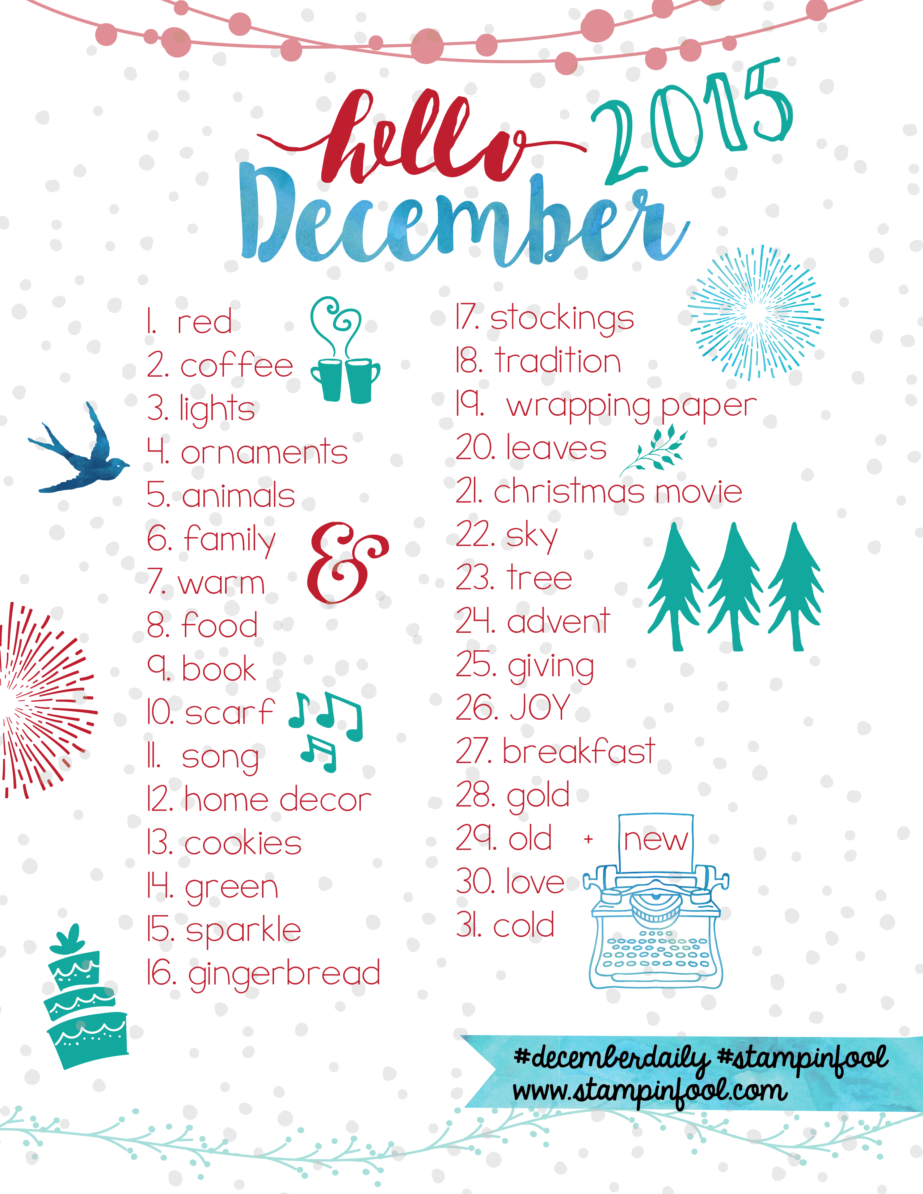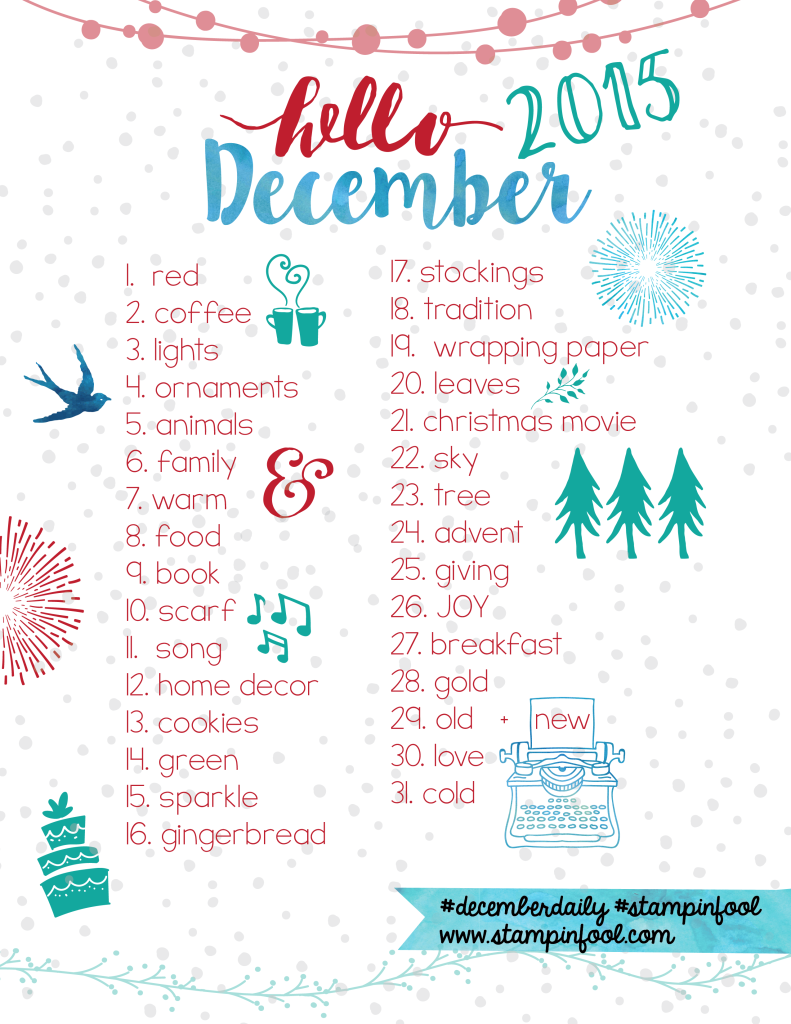 One more printable for you:
Here is the 2015 December Daily printable that you can add to your Project Life album behind the title page so that you have a record of your daily prompts. It is 6 x 8″ and fits perfectly into the 6×8 album for December Daily and color coordinates with the Hello December journaling cards.