TREND ALERT: LAMP SHADES IN EVERY COLOR AND STYLE YOU NEED RIGHT NOW
Update your tired lamps with these fresh, new lamp shades in every style & color, from the empire shade to scallop, woven and fabric.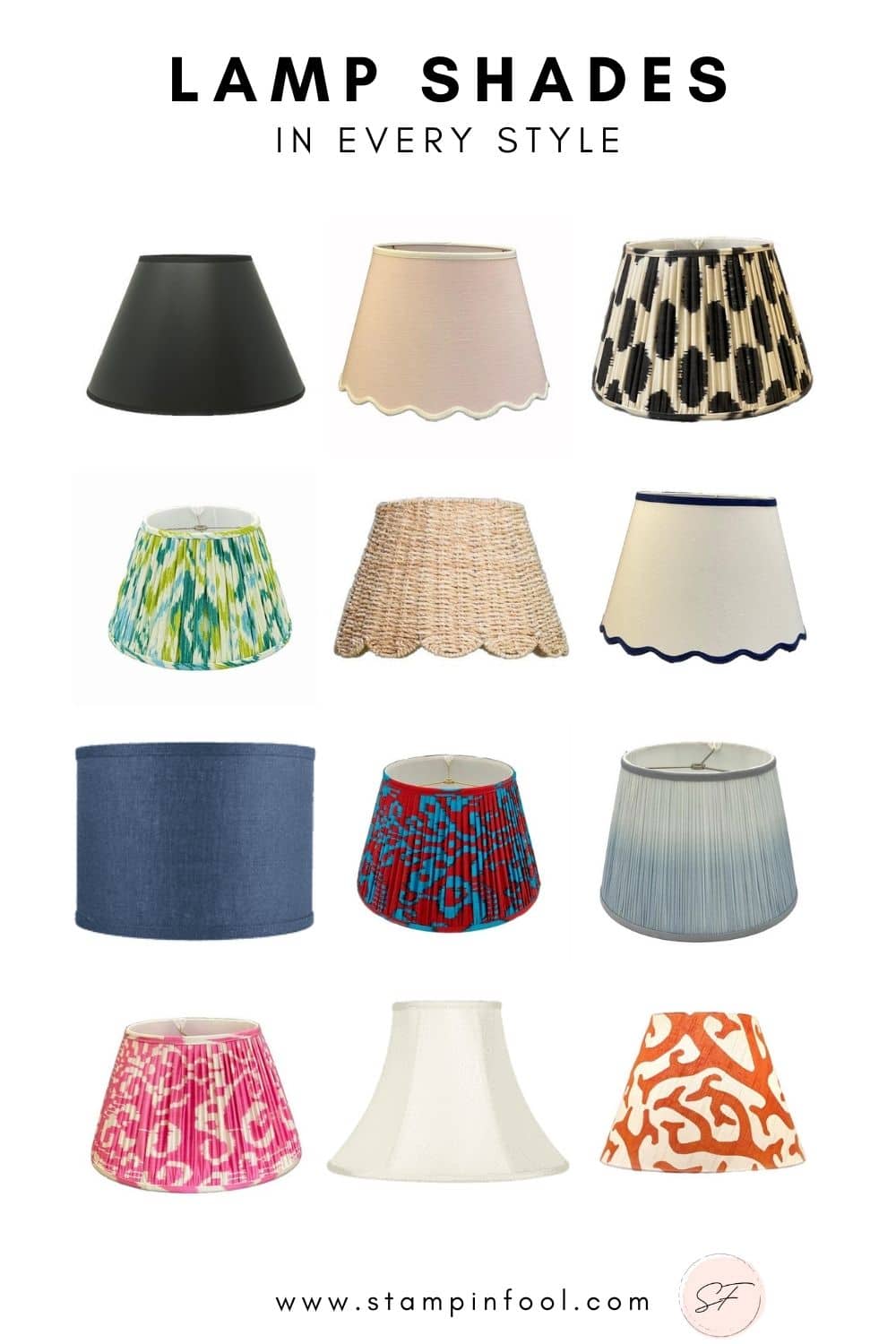 WHAT IS THE Best Size for Table Lamps?
We love big lamps. While I've written a post on choosing the right size lamp for your table or nightstand, the simple answer is 30″+ tall.
If you aim for a thirty inch or taller lamp, you will have the proper scale for the bed, sofa or desk that the lamp is complementing.
When you choose a smaller lamp, it looks drawfed in comparison.
The only exception to that is the mini lamp, which is my favorite thing to tuck into small space. But I would not use a mini lamp alone on a desk or nightstand. It would be too small.
How to Measure Lamp Shades
There are 4 measurements you will need to know when measuring or buying a lamp shade.
You will want to jot down the:
A. Top diameter (width)
B. Bottom diamether
C. Slanted length
D. Vertical height
It's worth noting that the lamp shade size you have right now may be too small or too big so make sure you have the proper size shade measurement range.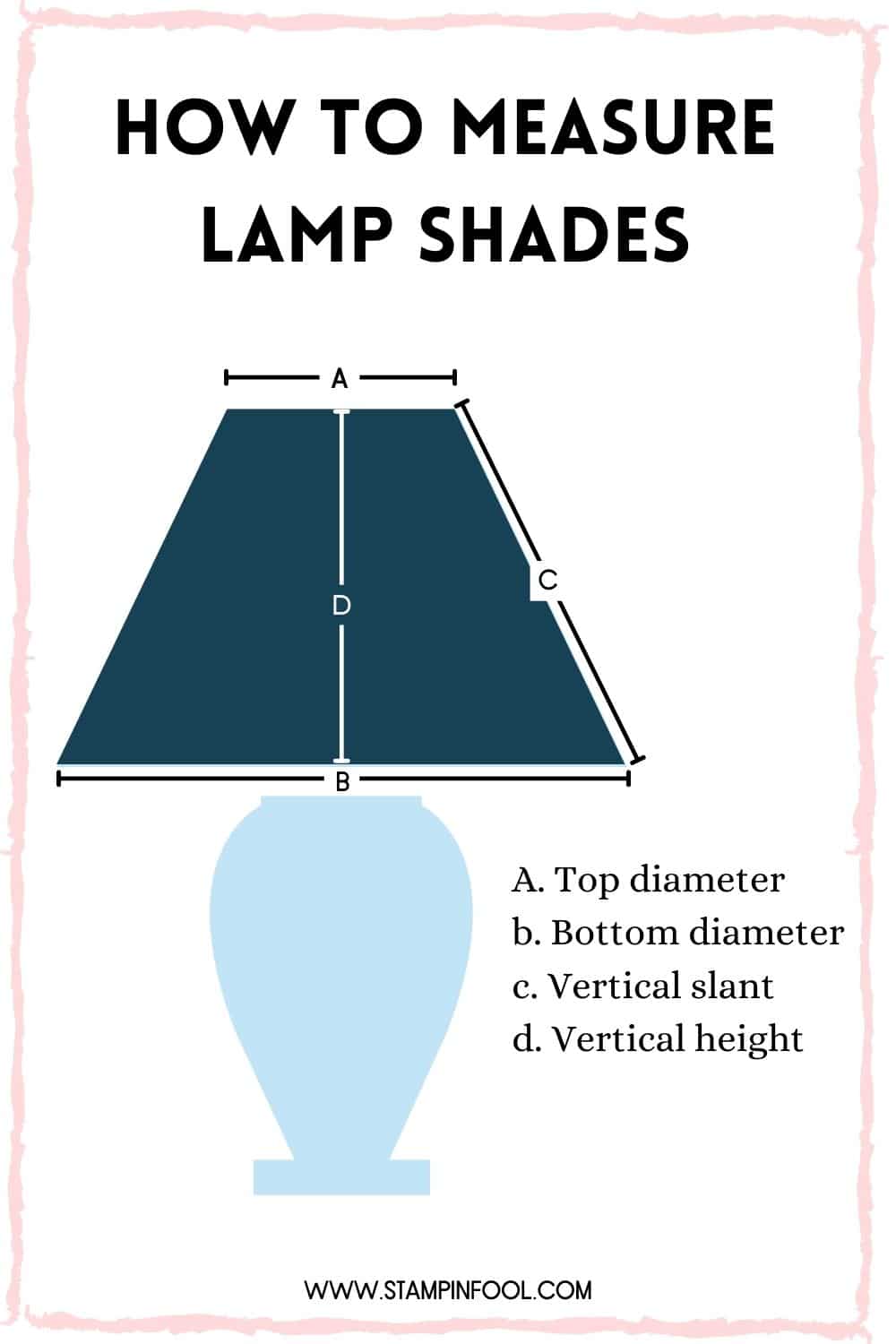 Types of Lamp shade Fittings
Before you shop for a lampshade, you'll need to know what type of fitting your lamp is designed to work with.
If your lamp has a harp, you'll likely need a Spider fitter. If it doesn't have a harp, you'll probably be looking at a bulb clip or a UNO fitter.
Bulb Clip
Spider
UNO
Slip UNO
This chart below will help you determine the style of fitting that will work with your lamp.
Types of Lampshades
While there are almost endless possibilities when buying lamp shades, these are the most common styles of lamp shade.
From these, you can switch up the material, color, & pattern for a unique shade that makes your lamp shine.
Drum
Tapered
Tapered Drum
Square
Bell
Empire
Coolie
DRUM SHADE
The drum shade has a top and bottom diameter that are the same width. They have straight sides and a contemporary look and feel.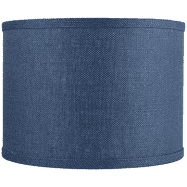 TAPERED SHADE
The tapered lamp shade, like the one below, has a narrower top diameter and a wider bottom. However, it does not have a slant as long as the empire which is an exaggerated taper.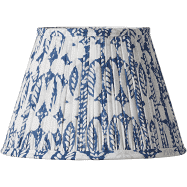 TAPERED DRUM SHADE
The tapered drum shade is a combination of a drum shade with a slight taper, while it still maintains close proportions for the top diameter to the bottom diameter.
SQUARE LAMP SHADE
With a square lamp shade, all faces are equal in width, but can be taller (longer on the vertical plane) to fit the height of the lamp base.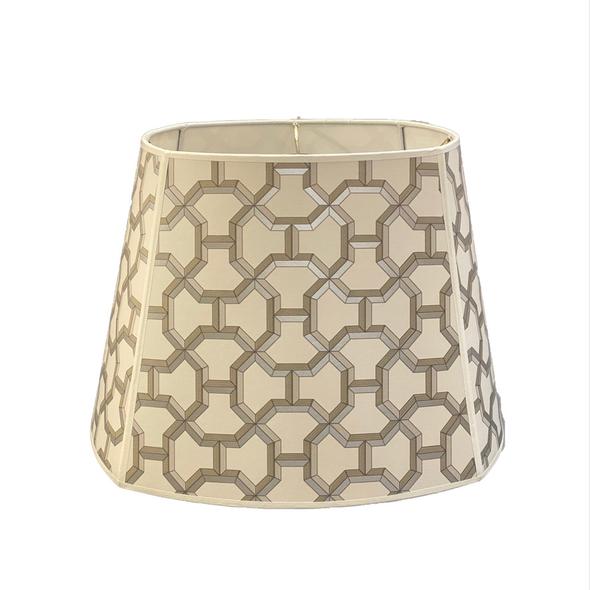 BELL SHADE
The Bell lamp shade is narrower at the top and opens wider at the bottom.
The detail that separates the bell from the taper is that there are defined sections with vertical lines.
This style is traditional.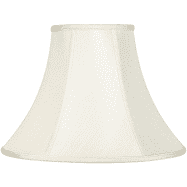 EMPIRE SHADE
Empire shades are narrow at the top and wider at the bottom. They typically have a noticeable slant.
The empire shade is a great way to modernize a traditional style lamp.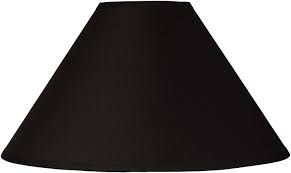 COOLIE LAMP SHADE
These shades are short, broad and flat. They are recognizable by their Asian influence from a coolie hat worn by rice paddie workers.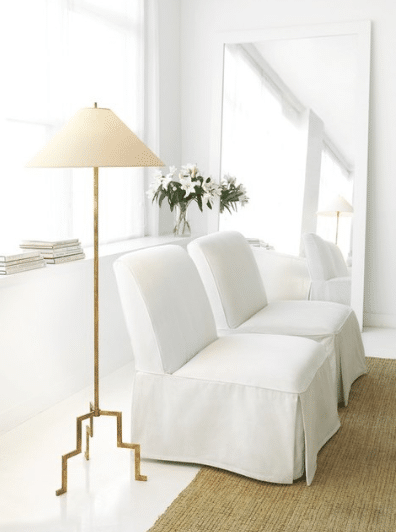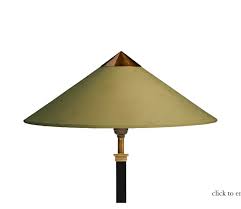 Lamp Shade Textures & Decorative styles
Fabric- linen, silk, burlap
Woven/Rattan
Ruffled
Scalloped
Pleated
ADDING STYLE TO YOUR LAMPS
An easy way to add style, pattern, color and personality to your lamp is by swapping out the lamp shade.
Whether you choose a designer fabric to bring in color and pattern, or a woven shade for texture or even a scallop to show how much you care about details, changing out the old shades for something custom and personal really makes your lamps shine.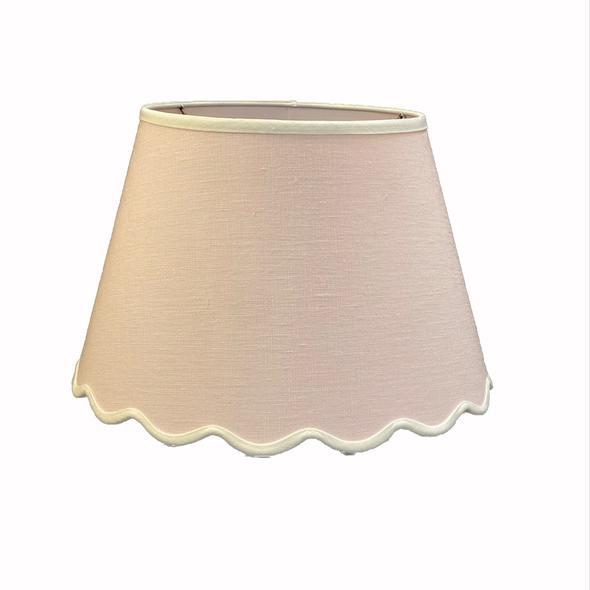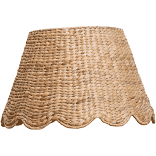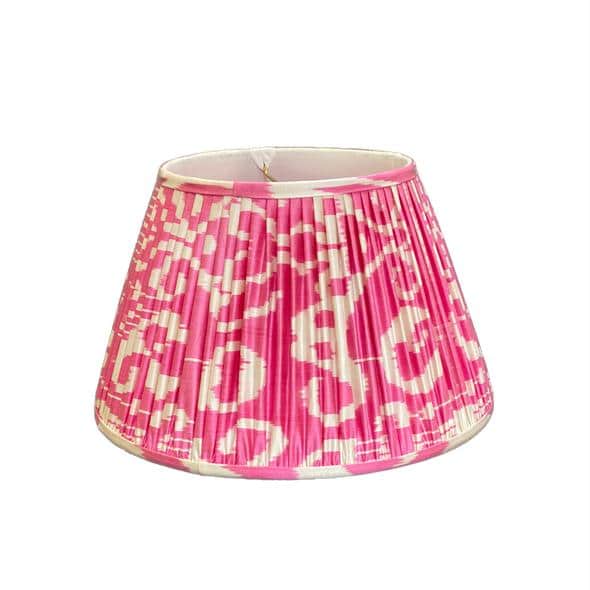 HOW TO CLEAN LAMP SHADES CORRECTLY
For fabric lampshades, start by lightly vacuuming with the brush attachment.
Next, lightly dust with a microfiber cloth.
Then, create a mixture of dawn dish soap and warm water in a clean sink. Gently submerge the shade in the mixture.
Rinse the lamp shade gently with warm water.
Hang to dry.
For stuck on stains, use a Janie dry cleaning stick (NOT A TIDE PEN, which will bleach).
Lastly, for a paper shade, use a gum eraser to remove marks.
If all else fails, it's time to buy a beautiful new lamp shade!
MY FAVORITE LAMP SHADES
Below I have rounded up a few of my favorite lamp shades from online retailers (affiliate links included).
My favorite retailers include: Ballard Designs, Pottery Barn and Macy's for lamp shades
As always, make sure you check the measurements in the listing. I've also included a few cute mini chandelier lamp shades at the bottom.
This post may contain affiliate links- meaning when you purchase through the link and I receive a small commission. It feeds my Starbucks addiction & for that I thank you! You can see my full disclosure policy here.
Lastly, if you're looking for bespoke or custom lampshades with designer fabric, I suggest the Cville Shade Shop or Etsy.