Gorgeous DIY Peacock Craft: Paisleys & Posies Peacock Art
Are you ready to make this beautiful DIY Peacock Craft? With a little bit of paper, die cuts and time, you can make this peacock artwork for your next gift exchange and frame it so that it lasts forever.
When I first saw the Paisleys and Posies stamp set from Stampin' Up! I knew I wanted to create a peacock from them. I instantly fell in love.
1) I love peacocks.
2) I want to make all things peacock.
3) This stamp set jumped out at me and I knew I wanted it.
Although the paisleys make great autumn themed cards and projects, they are also great pieces for layering. You can create anything from flowers to animals-using the pieces as punch art.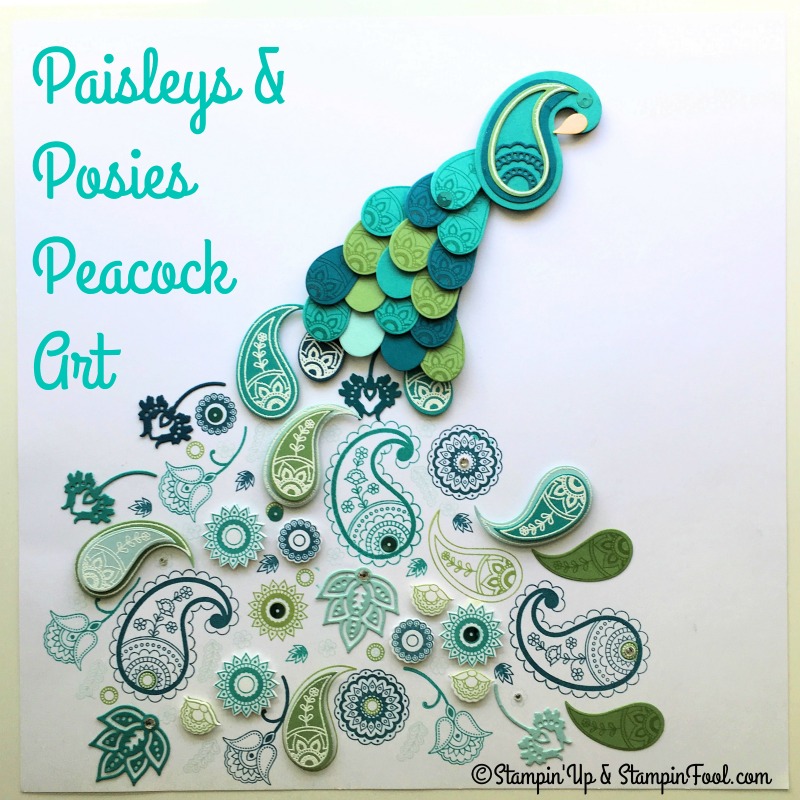 If you love this, you'll love my Holiday Ornament Wreath post
Peacock Craft Directions
To make this peacock framed art, grab a piece of 12 x 12 White card stock. You'll also need Bermuda Bay, Island Indigo and Wild Wasabi card stock. Begin stamping and die cutting on colored card stock.
If you want to recreate this too, you'll want to cut the card stock in half to 4 1/4″.
Stamp five of each of the large and 5 medium paisleys and circle medallions (both sizes) in each color.
Stamp some in Versamark and white heat emboss on colored card stock for added texture and interest.
Die cut all of the pieces.
Next, piece them together to find a good fit before gluing them down.
For the Peacock body and plume, you'll want to layer dimensionals under each feather.
Adhere each layer with dimensionals.
After the majority of the pieces form the plume, being fililng in gaps with stamped images.
Start from the body and attached feathers and stamp your way down.
Move out and to the sides with the larger stamps first, filling in with medium.
Lastly, fill in space with the smallest stamped images.
Finally, after you have stamped, dimensionaled down and adhered to the 12 x 12 mat, you should begin to embellish the artwork. The feathers can be embellished with dimensionals, rhinestones, Wink of Stella clear glitter brush, and Bermuda Bay sequins pulled off of the sequin trim.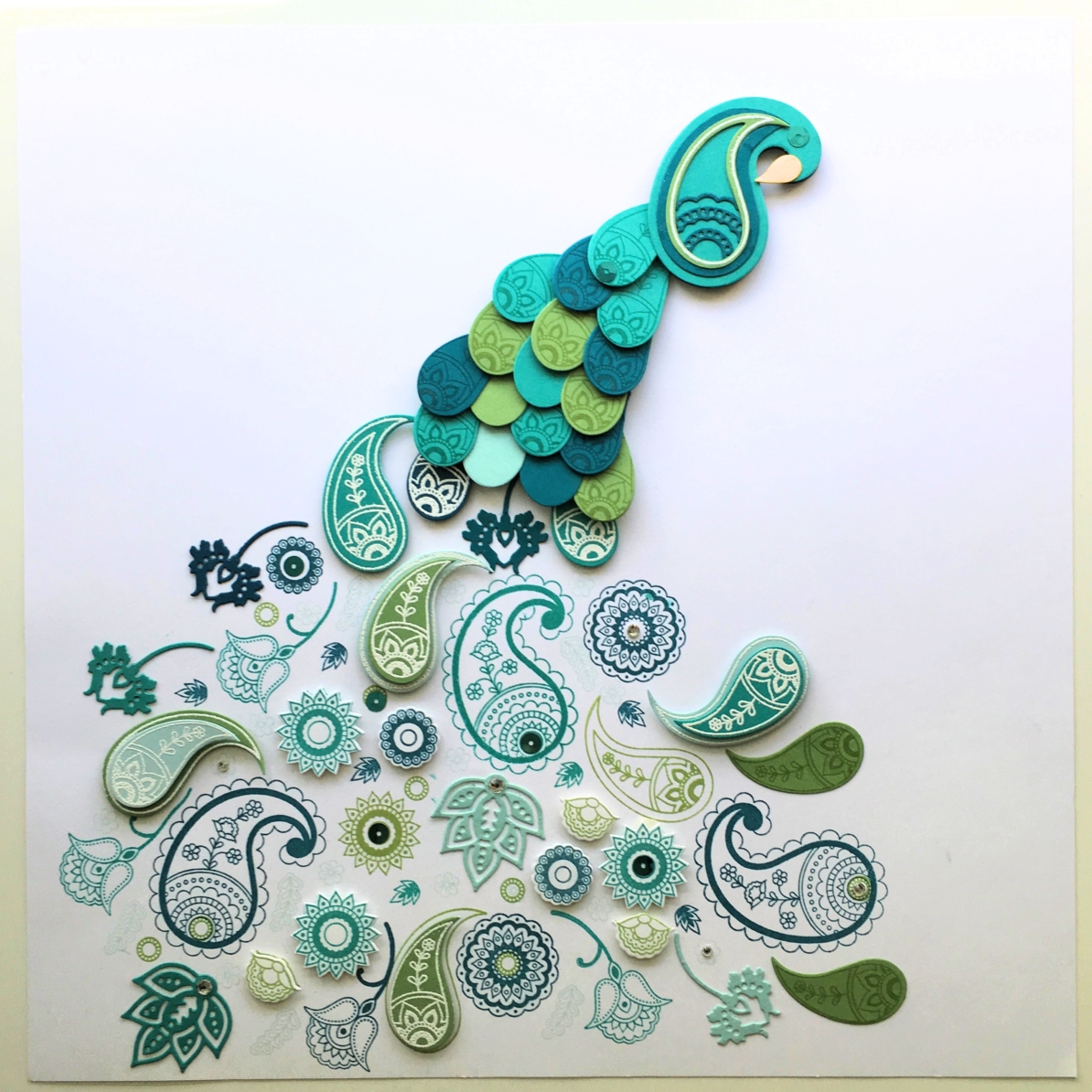 Detailed Photos
Look at the details of the close up of the peacock body and how it is pieced together from die cut paisleys.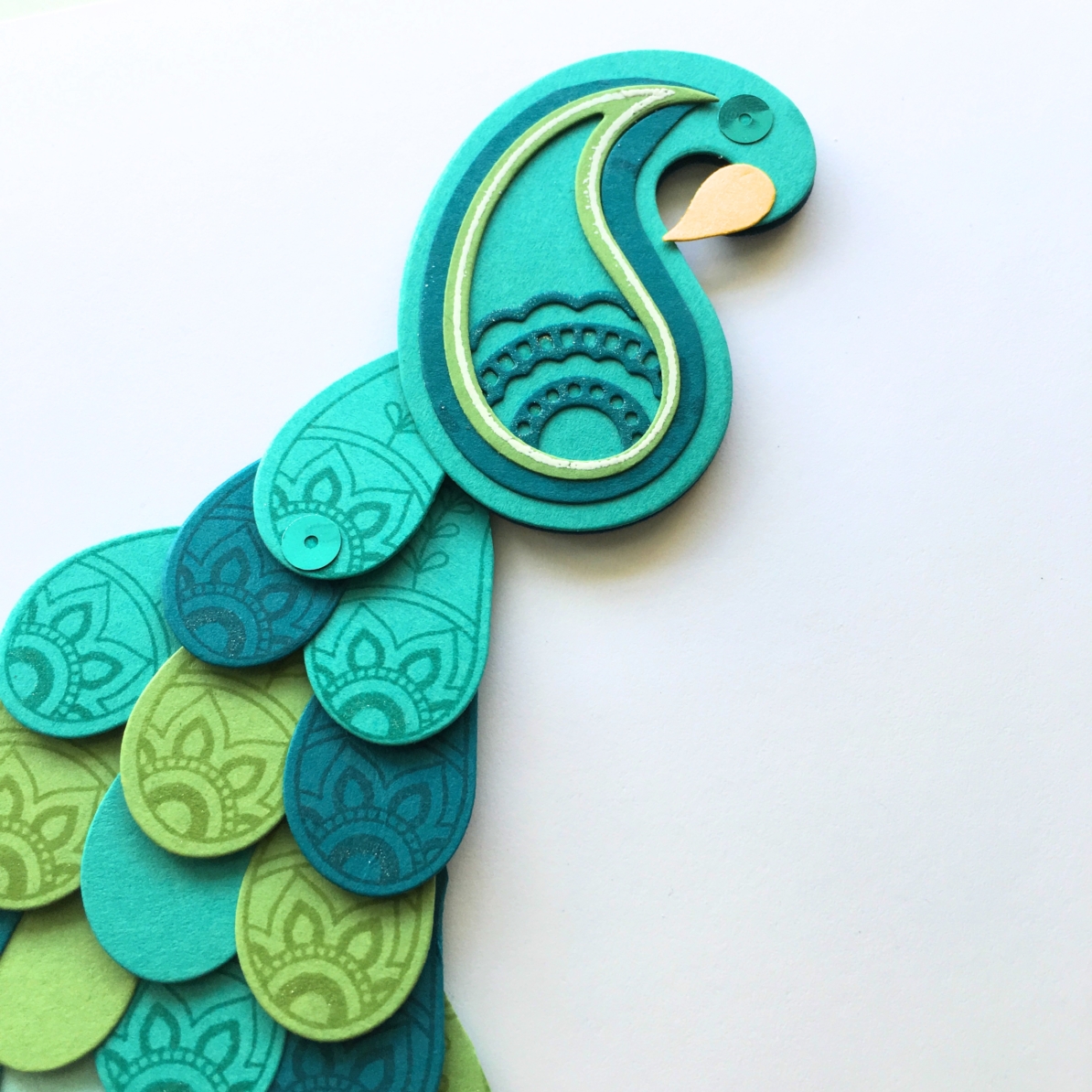 Detail of the stamped and die cut fan pieces.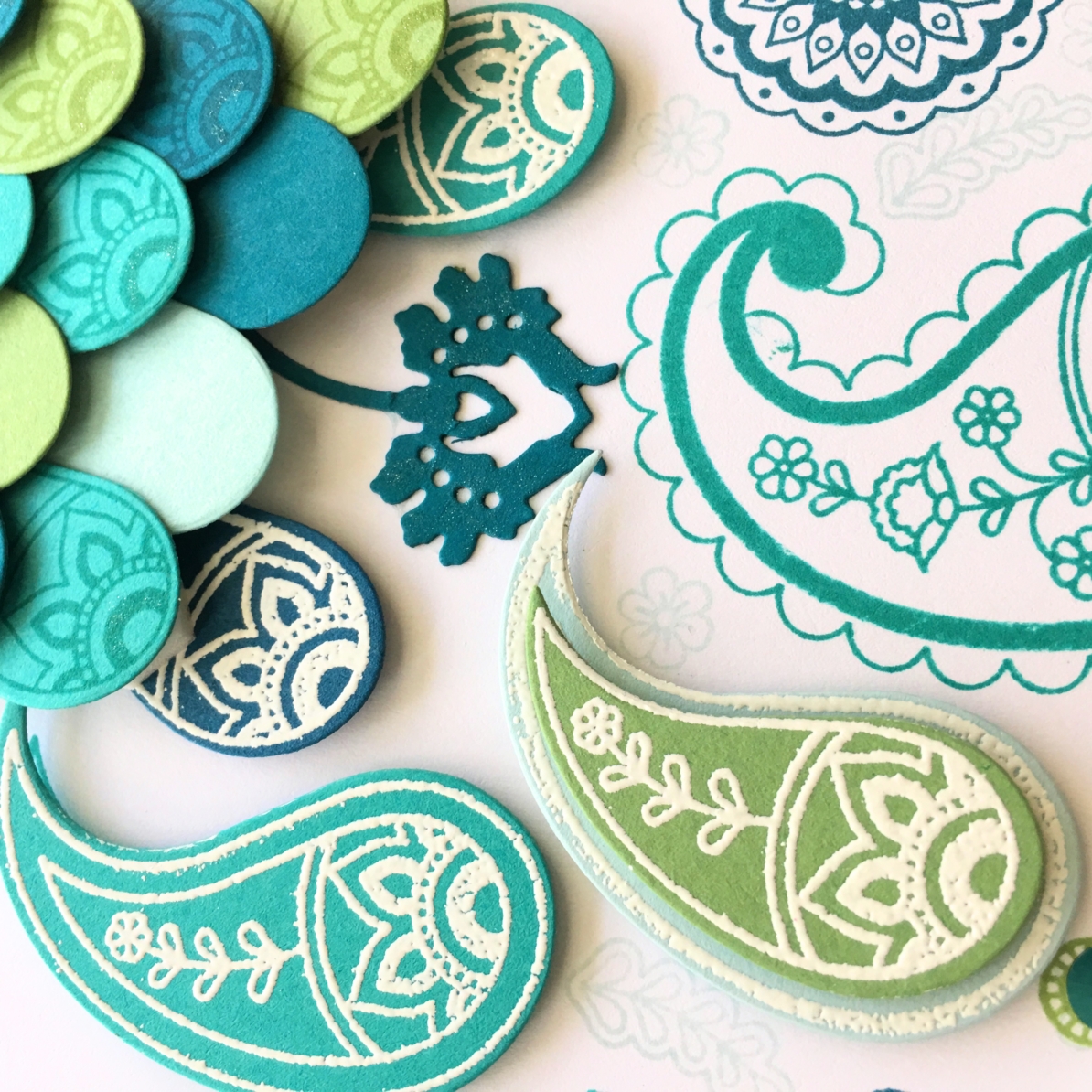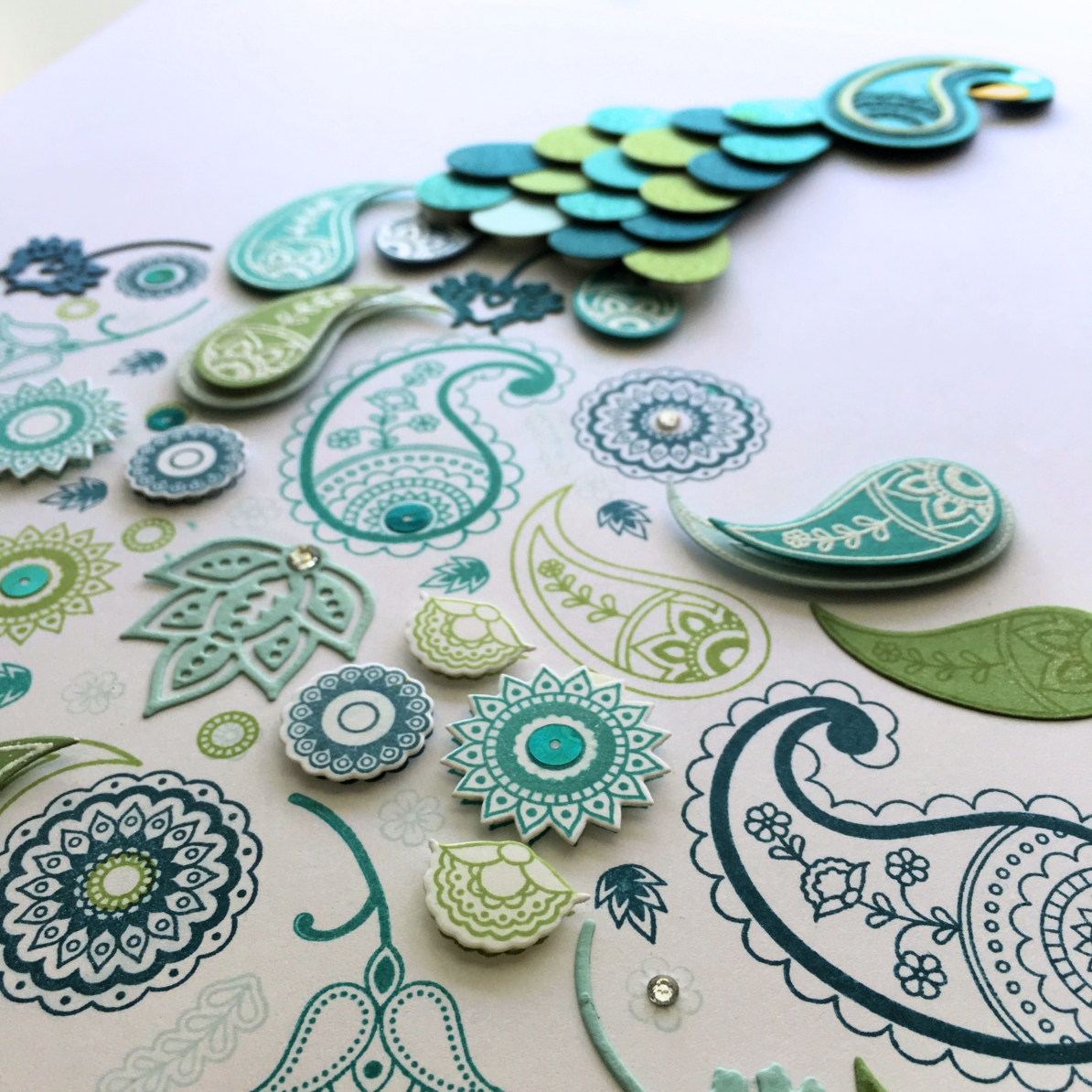 I love, love this stamp set and it makes seriously beautiful peacocks! What do you think- do you love it? Do you also love peacocks as much as I do?
See more DIY crafts here: Stampin' Fool's Pinterest DIY Crafts
Stampin' Up! Supply List: