10 Tips to Organize your Pantry in 2020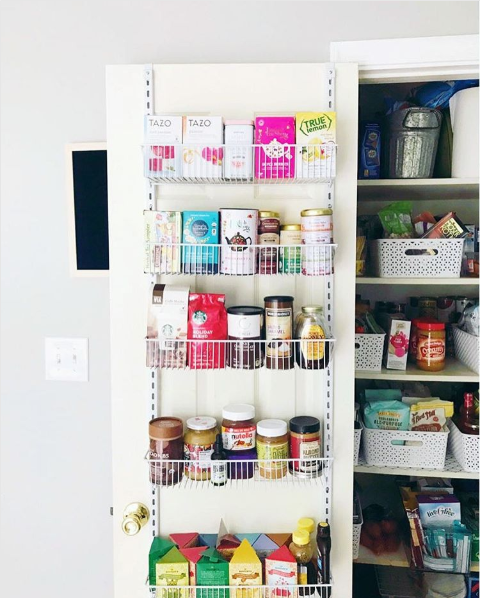 The 10 Tips to Keep Your Pantry Organized
Are you ready for my best tips to organize your pantry in 2020?
A new year in approaching and that means a cleaning and purging rampage around my house. I usually start with an overwhelming project and give up. After failing many times to actually complete a full project (welcome to the 95% club) I've made notes on what you should do to get it done right the first time. So good luck and godspeed to you as you head into this cleaning frenzied endeavor.
Now, let's talk about a manageable start to your new years organization plan. A great starting place is your pantry. Whether you have a huge walk in pantry or no pantry and need to create a shelf or storage system, we've got you covered.
Have you ever searched Instagram for an organizing hashtag like #organizedpantry or #pantrygoals? I went down that rabbit hole once. While it gave me hope about my overcrowded pantry, it also made me feel overwhelmed. So, I've narrowed it down to my top 10 tips to organize your pantry to help you make it through the entire process.
1. HAVE ENOUGH TIME
First, you are really going to want to budget your time appropriately. Don't get started until you have enough time to put it all back. Plan on more time than you need.
I learned this the hard way. Thinking I could dump everything out and put it all back in an hour while the baby napped, I started pulling apart the pantry. I was dead wrong. After three half days of moving things around and rearranging I realized it was going to be a week-long, 20 hour project that was best broken up into a couple of 3 hour time chunks. This allowed me to pull things out, toss and clean, then begin picking a permanent shelf for each group of items.
2. REMOVE EVERYTHING & SORT
The first step in the actual process of organizing your pantry is to to remove everything. Take everything out of the pantry to begin. Taking everything out allows you to see how much you have, what you do and don't need, and how much storage space you will need.
Next, while you are removing items, group like items in piles on the floor/counters/tables. By grouping like things, you can see visually what storage options may work best. For example, if you have 50 canned items, you will likely need a large section devoted to canned food as well as storage solutions for cans. Likewise if you have 10 cereal boxes, you know you'll need 10 containers or a sexeable shelf space for all of those boxes to be together.
A note on sorting
You can sort in any way that works best for your family, but if you need ideas, here is how I sort my items:
Less used cooking appliances, extra baking tins and cookie sheets, ice buckets;
Cereals, granola, crackers, oatmeal, nuts;
Baby food, squeezies, baby cereal bars, teething crackers;
Baking supplies: flour, almond flour, sugar, brown sugar, baking powder, meringue;
Canned vegetables, salsa, chicken broth and stock cartons;
Condiments/Sauces, oils, pasta sauce;
Pasta, couscous, quinoa, grains, rice;
Consumables: sweet potatoes, spaghetti squash, onions, shallots;
Tea, Coffee, Hot cocoa, raw sugar, swerve;
Almond butter, peanut butter, honey, applesauce;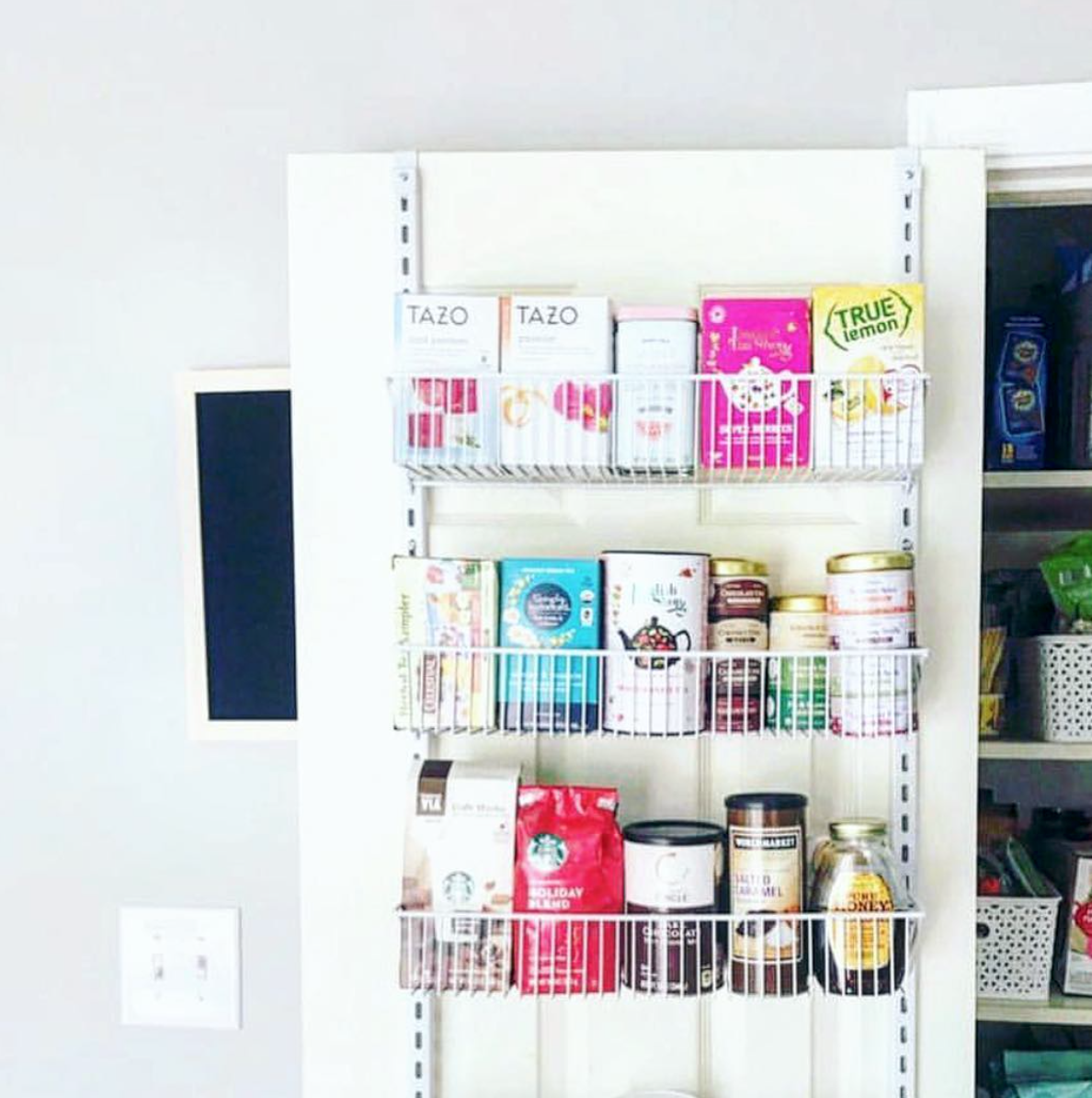 3. PURGE
Next, toss any out of date cans or boxes, donate anything you know you won't use or use in time (I'm looking at you, baby formula and Christmas sprinkles) to a local food pantry. If you are on a health food craze, tell your friends to come get the processed, boxed food you won't be eating. The less food you have to rearrange the quicker it will go and the more space you will have to move around your consumables.
There is no shame in donating the things you will not use. It helps you in two ways. One- you will be more mindful in the future of buying items your family doesn't use/eat. Second, it helps those in need. You'll be saving money the next time around and helping others this time. So donate and give away what you won't use up or what you don't have space for and don't feel bad about it. It is not wasteful if you can give it away.
4. SCRUB
Part of cleaning and organizing is cleaning. Gross, I know. Cleaning isn't my gift- I loathe it.
So, give the pantry a good scrub down. I usually stick to a cloth and warm water + vinegar, but a magic eraser comes in handy for stuck on spills or scuffs. It's a good idea to wipe down cans and boxes while they are separated into piles or as you are removing each item give it a quick swipe.
5. DECORATE
Next, is the fun part. This tip is cosmetic and optional, but if you want to decorate now is the time to do it. Before you put everything back into the pantry. Does it actually help organize your pantry on it's own? No, but if you love looking at a space, you are more likely to keep it looking nice. If you have the time and budget, do a little decorating to make your pantry a place you love to look at.
Do you want to paint the shelves or line the back wall with Peel and Stick wallpaper? Pick your style and get to decorating. I chose to freshen up the shelves with crisp white paint and white bins to store food. I used a door rack to hold tea and coffee supplies and organized them by color to brighten the first thing you see.
6. BINS, BINS, BINS
Now that you are clean and sorted, we can talk storage. Storage solutions for the pantry are going to keep your pantry clean and organized this year and forever (hopefully). Once you've picked your color/decor scheme, you can start shopping for bins. For a minimal clean look, go for clear or white. If you like color, go for coordinated bins in your favorite colors and keep the background solid. I opted for these white Target bins to keep everything looking uniform (and they are under $6, win-win).
Other options include IKEA bins, glass jars, mason jars, hooks or hanging pots and bags, large canvas rolling carts and woven rectangular baskets. I have included links and photos at the bottom of this post with recommended items.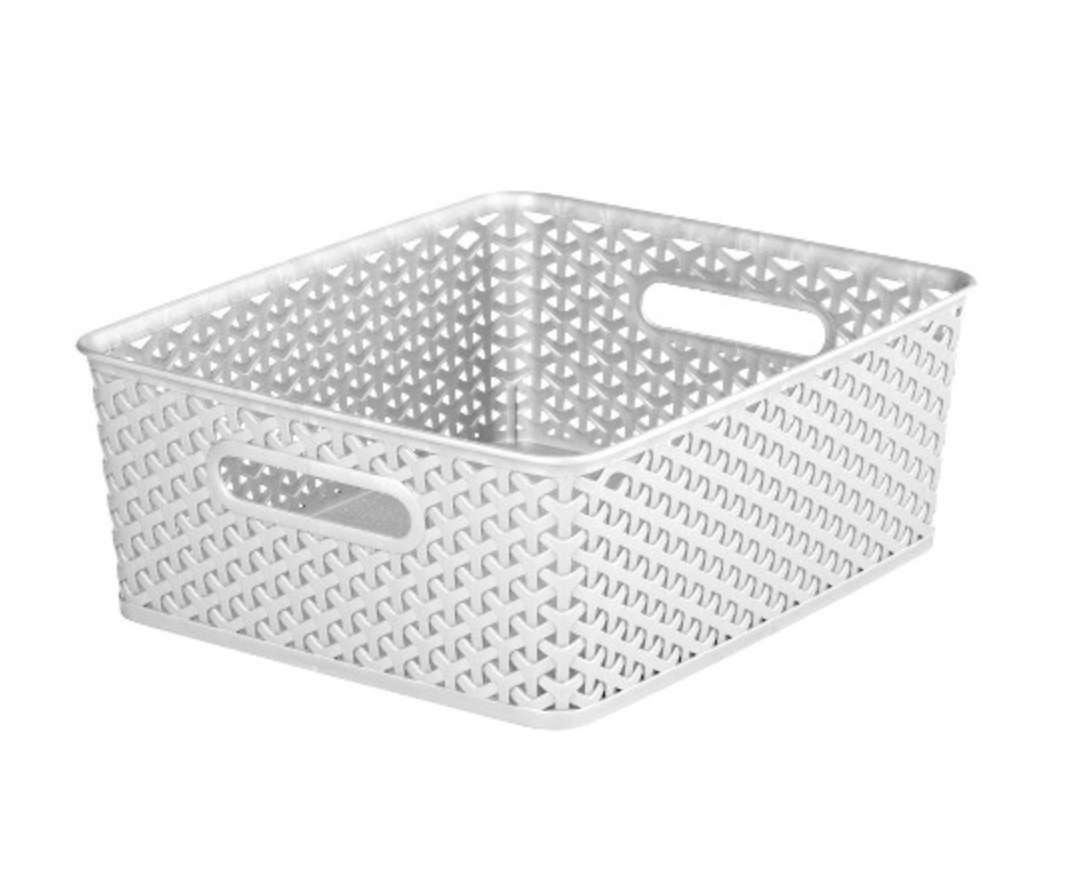 See my favorite baskets and crates in this post.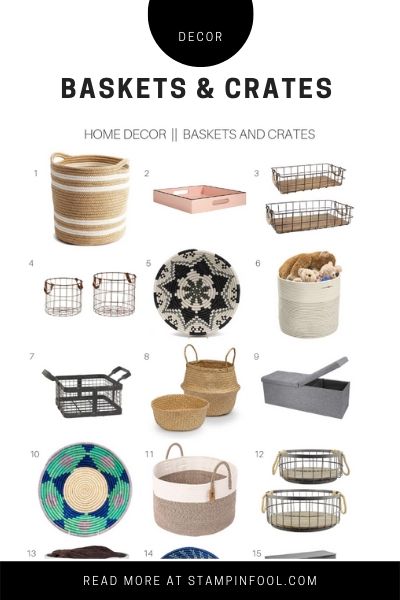 7. BUY MORE BINS than you think you will need
It will take more than you think you need to complete this project. When I started on the pantry organization I ran out to Target and grabbed five white bins. I got home and started filling them and quickly realized I needed more.
Luckily, I remembered I had a few stashed in the kids dresser to separate clothes and hold toys. I repossessed those bins and put them in the pantry. I was shocked at how many bins I needed to hold what seemed like a minimal amount of baking supplies, pasta, and kid snacks.
8. KEEP LIKE THINGS TOGETHER
Cereal and oatmeal with breakfast. Flour and sugar with baking. Tea, coffee and cocoa on a shelf. Snacks and granola bars all in one area. Cleaning supplies and paper towels together. You get the idea, group things that you use together or that serve the same purpose in the same bin or on the same shelf.
When you reach into the pantry to look for something, it will be natural to find what you need in the section devoted to that task such as baking or grabbing snacks for the kids.
9. STORE LEAST USED THINGS AT THE TOP
The top shelf is a great place to store less used items. Paper towels, cleaning supplies, the food processor, extra cookie sheets, casserole carrying case, ice bucket and entertaining plates can all be stored on the top shelf. This way, they are not taking up prime eye level space, but can still be easily accessed. If you aren't tall enough to reach this shelf, keep a small folding step stool in the pantry as well to help you get down the higher stored items when the time comes.
If you use them enough to keep them, but not daily the top shelf is a great place to store them. The items you use most, like cooking oils, baking supplies, lunch bags, tupperware, and on the go snacks should be stored on lower shelves for easy access.
10. USE THE FLOOR
Lastly, since you've already scrubbed the entire pantry, you can use the floor for storage. It definitely is not wasted space. Best uses include: trash bags, lunch boxes, playdoh and kid's painting supplies, bags of napkins, spare containers of foil, plastic wrap and paper plates (all sealed), or a large bin to catch your recycling. You can store these extras in large rolling canvas carts or on small wire shelves.
Remember to keep cleaning supplies up high and away from those babies (and older tide pod kids).
* BONUS TIPS *
11. LABEL ALL THE THINGS
If you want to take it keep it organized, get out the label maker and start printing. You can label each bin, basket and shelf so that items can be replaced without any confusion. This helps if you have children that can read or a husband who can't ever find things. If you're tired of hearing "Mooooom" called from the kitchen every afternoon, stock the bins with snacks and label them so that the kids to help themselves.
12. PANTRY INVENTORY
Finally, keeping a pantry inventory has been life changing for me. You can print out one of these sheets and tally up how many of each item you have as you put them away. I keep one on hand so that I can easily see what I am running low on.
It makes grocery shopping easy. As I use cans of tomato and beans for chili, I mark them off of the list or reduce the number. Then, when it's time to grocery shop you know if you have 10 cans or only one left. As the number goes down to 1 or 2, I add it to the next grocery list so that I don't run out.
I only use this method for staples & backstock – canned beans + tomato, pasta sauce, pasta, flour + sugar, stock or soups, and spare condiments. I can easily see when cereal is running out and I don't itemize spices (I put those on the grocery list as they get low). However, I do use it for listing things that I keep extras of so that I always have them on hand for a quick meal or when I don't have time to run to the store.
PRINTABLE PANTRY INVENTORY LISTS
I've rounded up a few of my favorite pantry inventory printables from Pinterest for you to head over to their website, download and print them out.
Pantry Inventory Spreadsheet
OneMamasDailyDrama Inventory Printable
The Peaceful Mom Pantry Inventory Printable
CarrieElle Printable Pantry Inventory List
With an inventory checklist, you'll better be able to prevent overbuying, but make sure you have on hand the supplies and foods you need most often. It's a great resource that has helped with meal planning and overcrowding in my pantry.
FAVORITE PANTRY STORAGE ITEMS
Lastly, I will leave you with the photos and links for all of my favorite pantry storage so that you can decide what you like, what fits into your budget, and which fit into your designated pantry space best.
IKEA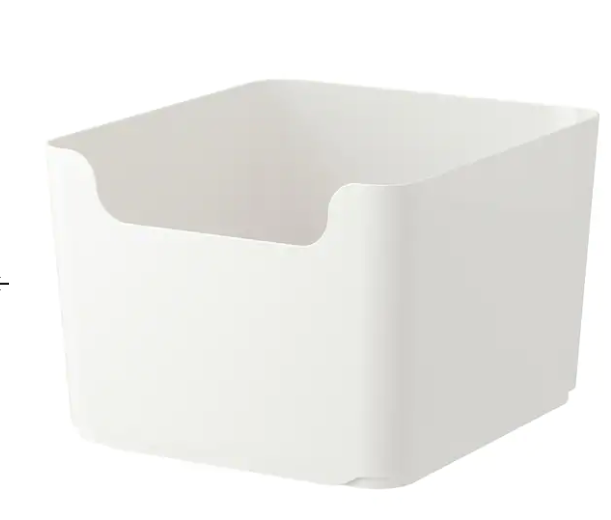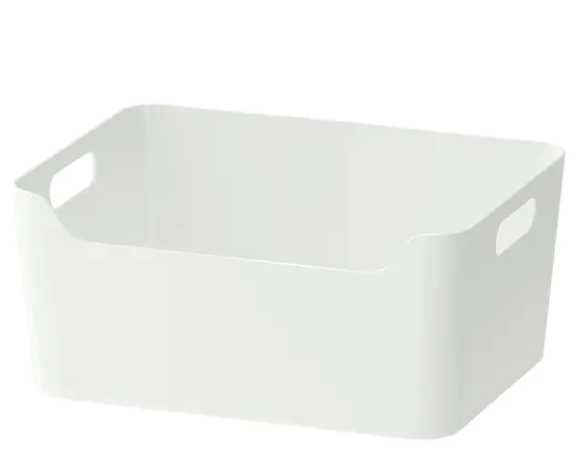 CONTAINER STORE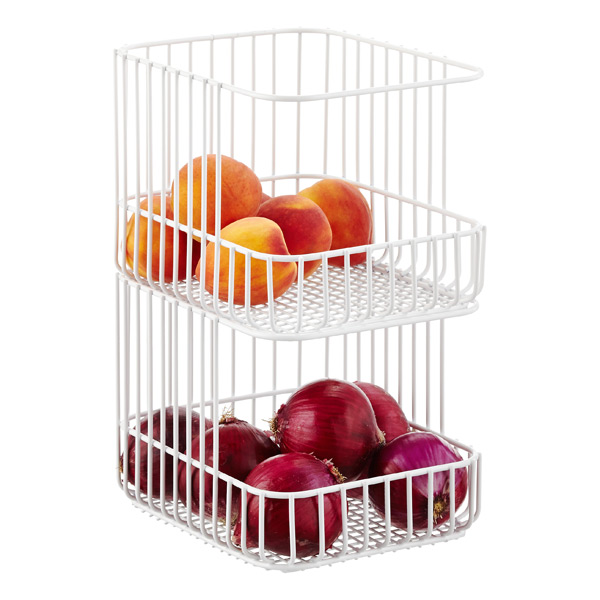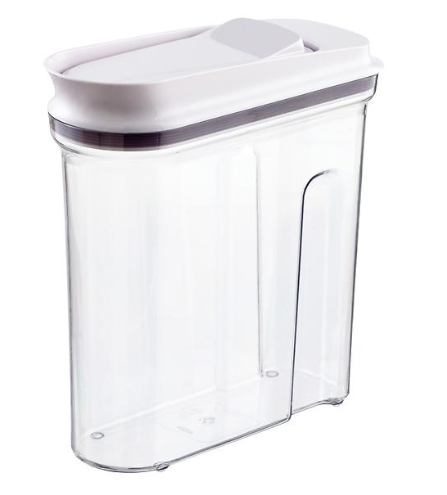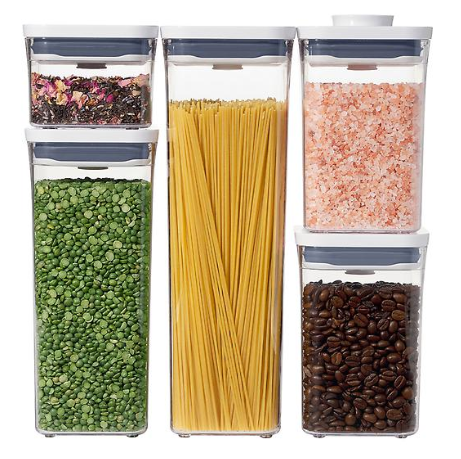 Well that's a wrap. Show me your made over pantry in the comments below. I'd love to see what you've done.
LOVE IT? PIN IT!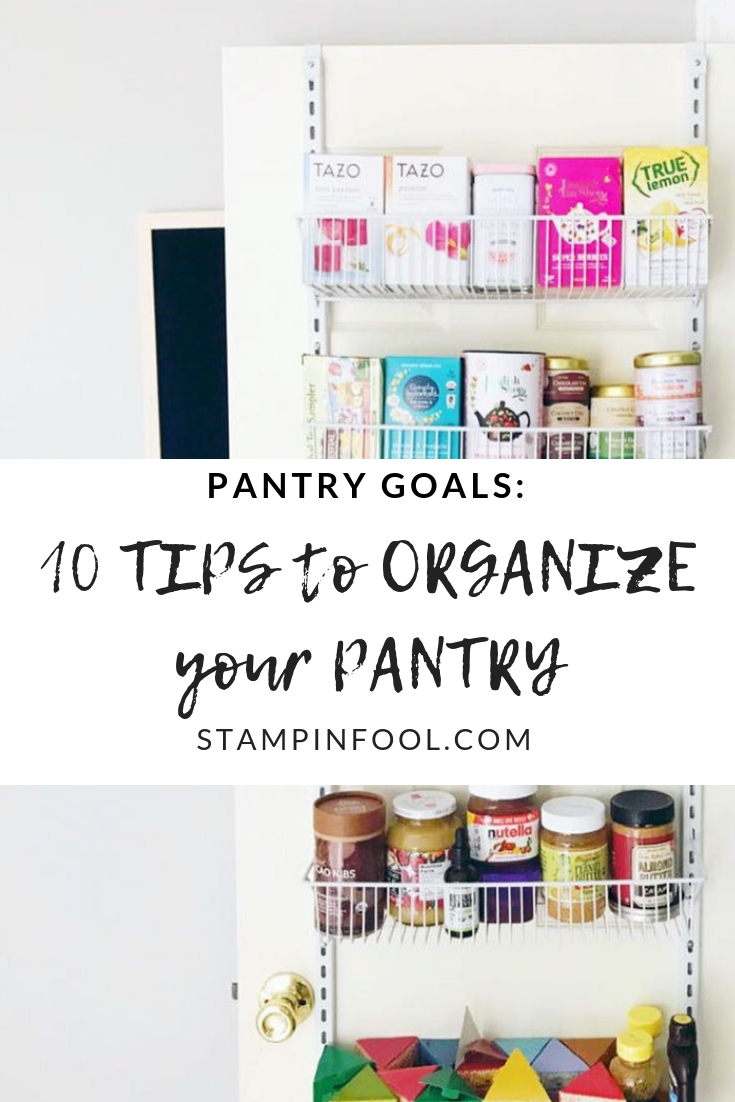 SaveSave
SaveSave