Sherwin Williams Naval Front Door
Long before Sherwin Williams Naval was the 2020 Color of The Year, on April 26, 2015 (my half birthday, if that's a thing), we painted a white front door, Naval.
Check out these old photos of the my husband painting the front door Sherwin Williams Naval! Man we were young and had baby faces. Unfortunately for him, I he started painting it while on the hinges and I insisted it come off the hinges and be sanded and repainted.
He obliged and repainted the door, which I also decided he should paint the back side as well (inside).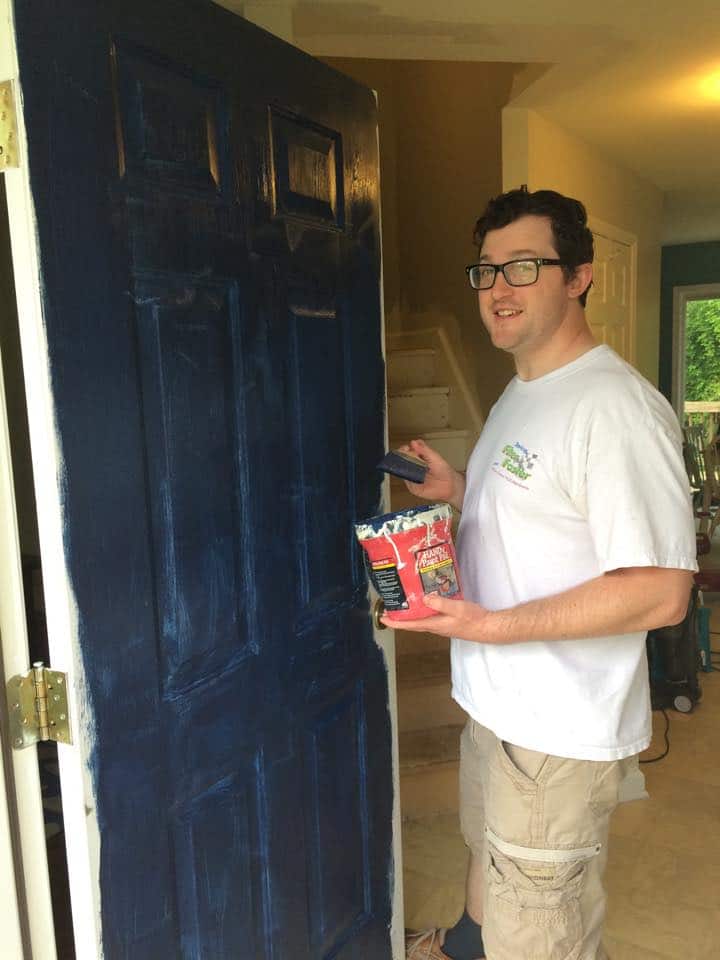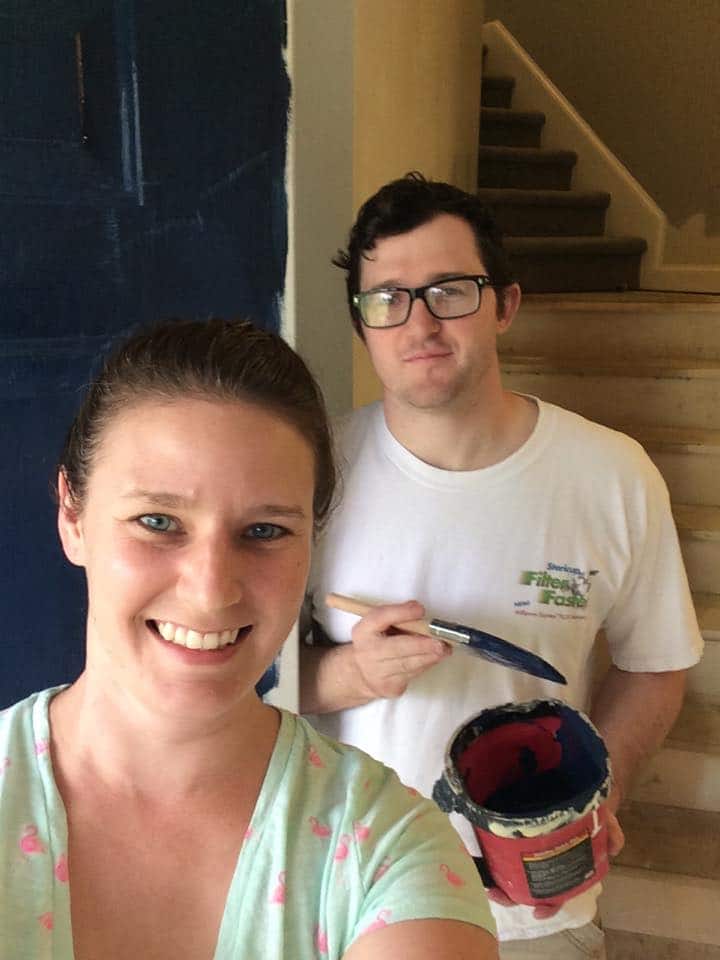 While my decorating taste has evolved into something of more depth and sophistication, some things remain timeless. A Sherwin Williams Naval front door is definitely one of those things.
Naval is part of the Sherwin Williams Pottery Barn collection. And if you've been following decor trends for any time, navy has long been a popular color for cabinets, doors, moody rooms, and kitchen islands. It's both bold and dark, but classic enough to use in traditional everyday spaces.
In fact, it has been said that white cabinets and a navy blue kitchen island with brass hardware will be the telltale sign of 2017-2020 kitchen remodels. Which dates the kitchen closely like dark cherry cabinets and granite countertops or white subway tile with DIY rustic open shelves date kitchens from 2010's and the 2018's, respectively.
Even so, navy blue paint can still be used in timeless ways on walls and doors without seriously dating the home decor in your space.
See our post on my DIY Navy blue painted bathroom vanity
Elle Decor has a great article on the 2020 Color of the Year Naval: https://www.elledecor.com/design-decorate/color/a29194904/sherwin-williams-color-of-the-year-2020/
NAVAL FRONT DOOR
Nowadays, the front porch and front door look like this. Planked by two large planters with evergreens and a yellow lemon wreath, it makes the porch ready for spring. And it embodies the 2020 Color of the Year Naval.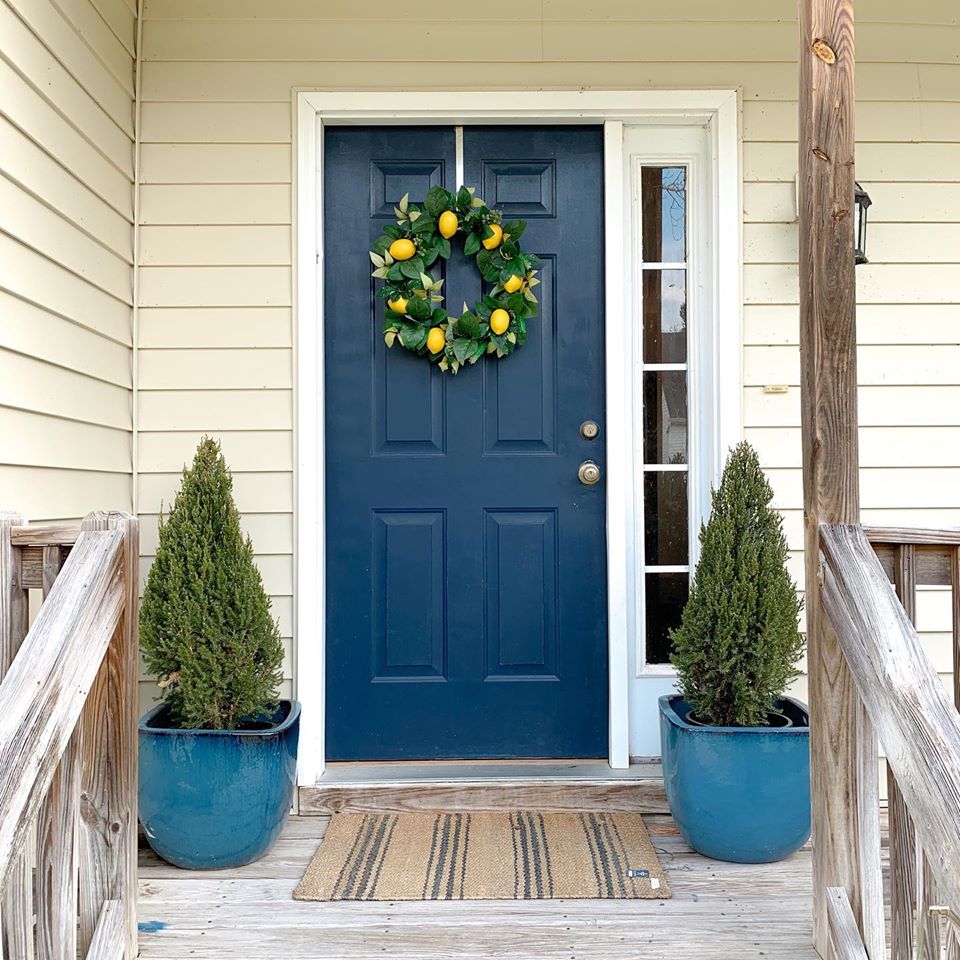 What DIY projects do you have planned this Spring?