Top 5 Places to Buy Vintage Home Decor
If you're in the market for new furniture or home decor pieces to complete your house, I'm going to walk you through the top 5 places where you should be looking to buy vintage home decor pieces and furniture. Buying vintage is the best way to spend less money, but still get high quality furniture and home decor pieces.
Because we all have budgets and they aren't always $1,000,000, we want to be wise in how we purchase home decor. To start, always have a whole room plan. It will save you money in the long run if you take the time to build out a plan.
HAVE A PLAN
Your home decor plan should include everything you have and will need for the room, a floor plan layout, and dimensions for each item. It should also include paint colors and specifications (you can get that worksheet here).
If you really want to make your home have a cohesive look, you should create a plan for each room or space.
What to Include in the Room Plan
Furniture Layout Plan (My favorite easy room planner)
Dimensions of the room and each large piece
Include walkway dimensions/space
Rug
Floor selection
Photos of any pieces you already have picked out
A wish list of items you still need to complete the room
Now on to the fun part, Shopping!
WHERE TO BUY VINTAGE HOME DECOR
Alright, now that we've talked about how to make sure you have properly planned your space, we are ready to shop. Grab your list and let's hit my 5 favorite places to buy vintage decor and furniture pieces.
ETSY
Etsy is a good starting place to look for vintage furniture case pieces like bookshelves, china cabinets, etageres. You can also find quality coffee tables, accent chairs and end tables on Etsy.
I typically look for specific vintage items from Etsy as well, like Turkish rugs, plates for a plate wall, candle holders and brass decorative objects.
If artwork, signs and wall decor are on your list, Etsy is another great place to look for these specific items.
CONSIGNMENT STORES
Not everyone is lucky enough to have amazing consignment stores locally, but we have really lucked out here in Virginia. We have a wealth of history and money throughout different counties in the Commonwealth which makes shopping easy.
So, if you have consignment stores within a 2-3 hour range, follow them on Facebook and Instagram. You can see inventory when it hits the store without physically driving there daily. If you are in search of a specific piece, which you should be if you're following a place, talk to the shop owner and see if they take requests.
Once you get to know people, your wish list will be on their radar and they can call you when something they see meets your criteria.
EBAY
Now I know you may be thinking that Ebay is so 20 years ago, but let me assure you, it is still alive and well. In fact, I frequently shop on Ebay for vintage furniture finds. My favorite categories and search terms for Ebay hunting are:
vintage sideboard
vintage coffee table
vintage turkish rug
vintage runner
majolica
Hepplewhite
hermes silk scarf (for framing)
vintage cane back chair
Baker furniture
lamps
When shopping on Ebay for furniture and home decor, make sure you check and double check the information provided.
HOW TO SHOP SAFELY ON EBAY:
check the shipping cost and timeline
only purchase from sellers with 99.9% positive reviews (and read any negative feedback)
review furniture or rug dimensions in the description
look for any damage noted about the items
if perfection is your thing, don't shop vintage online; inevitability with age (and shipping) there are dings, nicks and scratches.
Use PayPal for payment as they are great about refunds for items that don't make it
FACEBOOK MARKETPLACE
A little known way to buy amazing, quality pieces of home decor and furniture at an affordable price is to shop on Facebook Marketplace. Because it used location and has an algorithm, you are likely to find things you like, close to home.
First, decide how far you are willing to drive for a piece.
Then, use search terms, like the above Ebay terms to search for vintage furniture and home decor on Marketplace.
When you see something you like, click the "Save" flag. Even if you aren't interested in this particular piece, it signals to FB that these are the types of things you are interested in. After a few days of saving quality vintage goods, your Marketplace feed will start to show you similar things.
This is because Facebook is intuitive and the algorithm is working to create interaction, i.e. it will show you things it thinks you like, because engagement (clicking save, buying, messaging the seller) is the goal.
So remember to click save, even if it's not the perfect price, location or piece. You'll have better MP finds show up.
Lastly, check back frequently once you have a list of things you need.
Tips for Buying on furniture and home decor on Facebook Marketplace
Check the dimensions and condition of pieces
Ask for additional photos is needed
Have the exact amount of cash agreed upon (or use a Cash app or PayPal)
Don't pay before you pick up
Ask for hold time, if you cannot get the item right now
Confirm the address and time of pick up
Make sure your vehicle is big enough and you have manpower to lift anything heavy
Always go with a buddy or meet in a VERY public place- there are crazy people out there!
INSTAGRAM
Now, I have an entire post dedicated to How to Shop Vintage on Instagram, so pop over and check that out for specifics. But in general, I love Instagram for buying vintage china cabinets, headboards, artwork and rugs.
Additionally, it's a great source to find art, brass objects and seasonal vintage decor items. If you like a specific brand such as Herend, Hermes, or Majolica or Bordallo Pinheiro, Instagram's vintage sellers should be your go to.
Below are some of my favorite Ebay, Etsy and Instagram vintage home decor finds.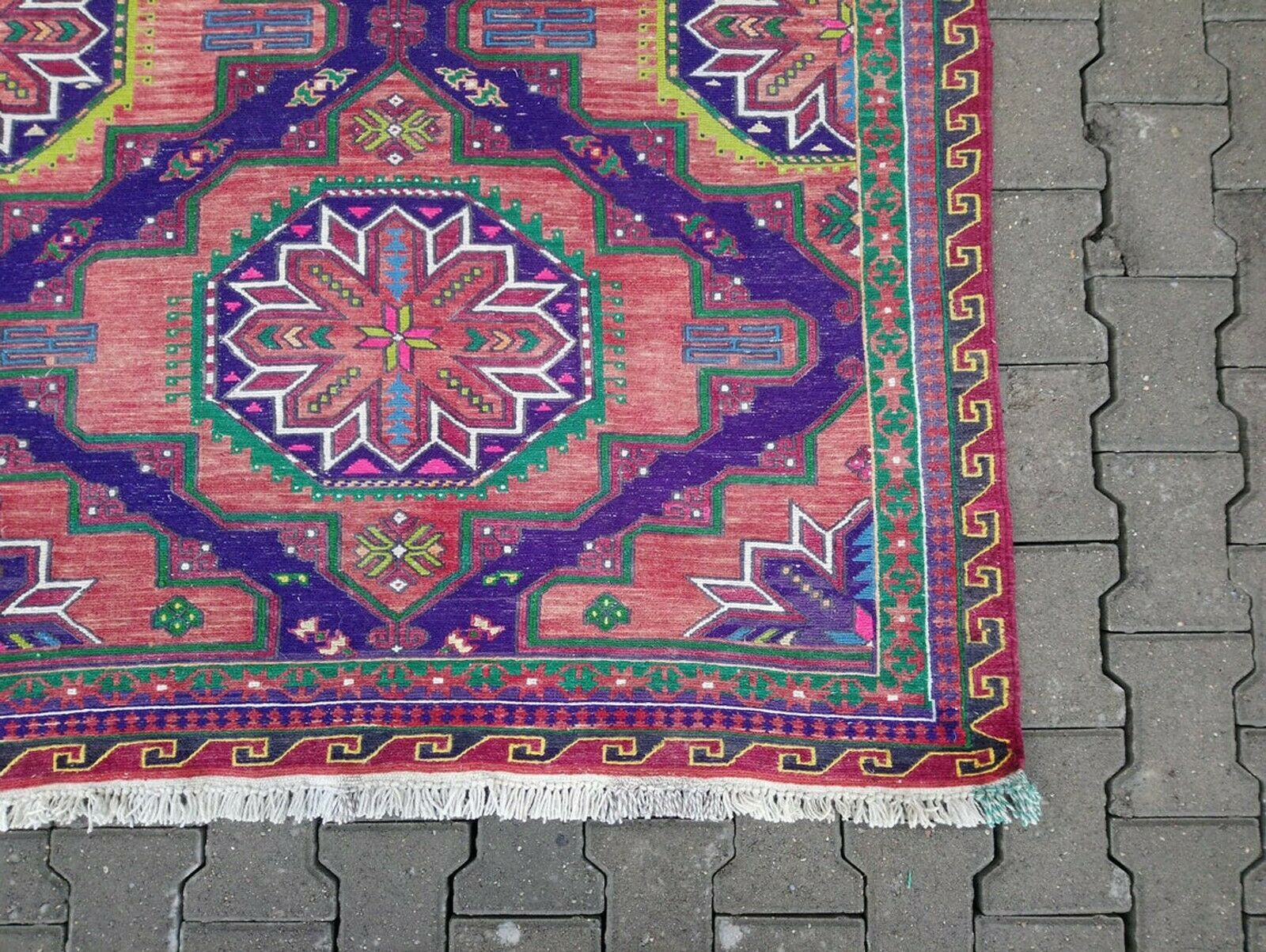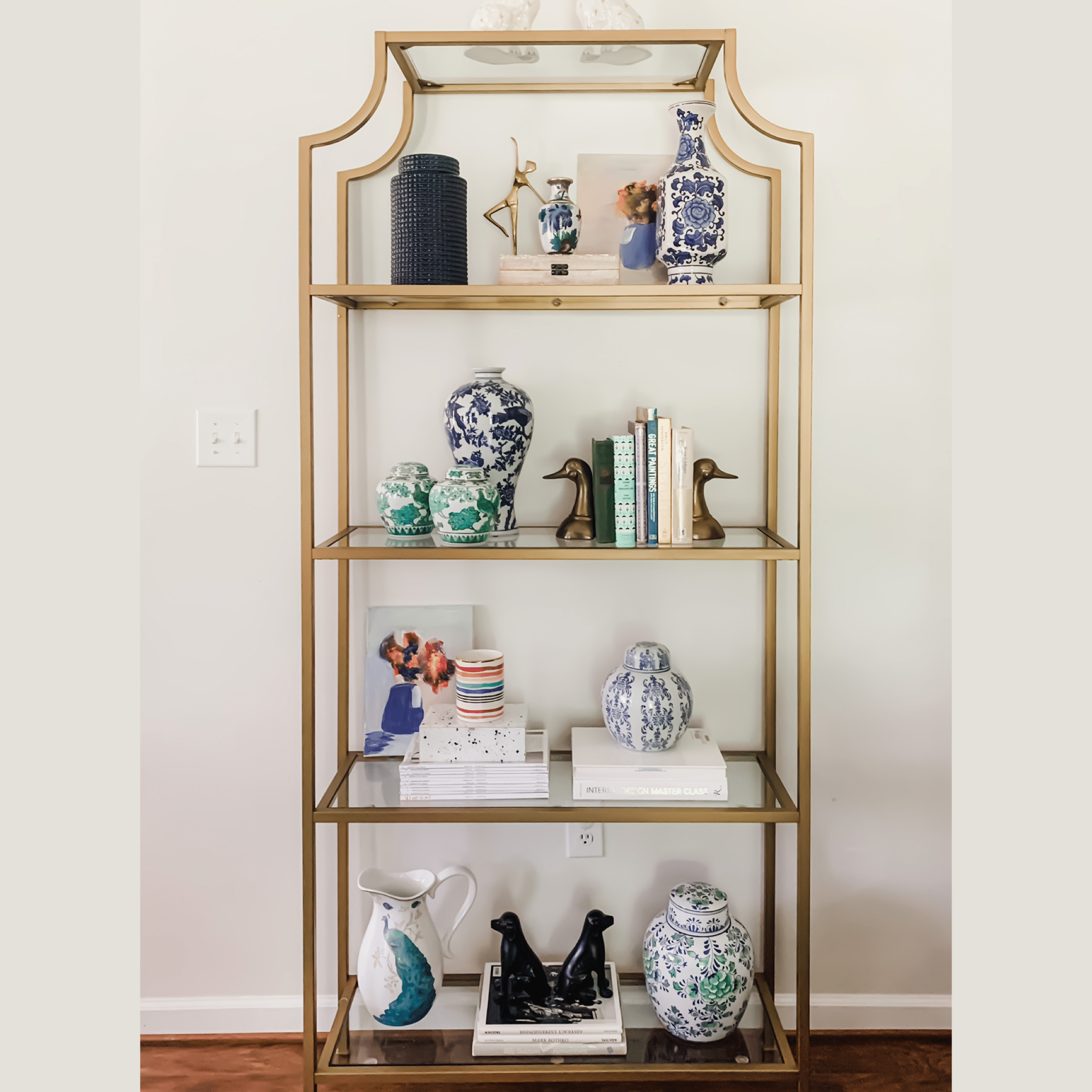 Instagram Hashtags for Vintage Decor Searches
#curatedcollection #chinoiseriechic #traditionalhome #mytradhome #staffordshire #vintagefinds #timelessdesign #blueandwhiteforever
List of Search Terms for Vintage Home Decor & Furniture
To recap, I use these search terms to find amazing vintage pieces of home decor and furniture at affordable prices and quality pieces that stand the test of time.
vintage sideboard
vintage coffee table
vintage turkish rug
vintage runner
majolica
Hepplewhite
hermes silk scarf (for framing)
vintage cane back chair
Baker furniture
lamps
brass figure
bookends
dining side chair
club chair
velvet sofa
"green" sofa (insert color " ")
imari gold peacock
tobacco leaf
vintage portrait
plate wall
vintage servingware or tableware
palm springs decor
hollywood regency decor
mid century modern furniture
leather chair
x bench stool
ottoman
The list could go on, but these terms will give you a good start. From there, review the listings and descriptions to find other common words to aid your search for the perfect vintage pieces for your home.