10+ AMAZING SOURCES FOR BUYING AFFORDABLE AREA RUGS ONLINE RIGHT NOW
These online rug sources will knock your socks (and shoes) off. Get the perfect rug, at these decorator's favorite online shops.
This post may contain affiliate links- meaning when you purchase through the link and I receive a small commission. It feeds my Starbucks addiction & for that I thank you! You can see my full disclosure policy here.
Searching for the perfect area rug or runner for your home? Look no further! I've rounded up interior designers favorite online sources for buying affordable, quality area rugs.
If you know, you know. By now in your decorating journey, you've figured out that you need rugs in almost every room of your home from the living room to under the primary bed, to a runner on the stairs or in the hall bathroom.
You need lots of rugs and stat. In fact, it's one of the first things I place when decorating a room. It anchors all of the furniture in the space and it separates multiple seating or use areas in an open floor plan.
Before we get into shopping, lets review some of my top rug rules:
AREA RUG SIZING
Remember, for sizing, you want to get all of the furniture on the rug, if possible. If you really can't fit all of the furniture on the rug, make sure the front legs and at least 6″- 10″ of each sofa, chair and table are on the rug so that the furniture is grounded and not floating around the rug.
No one wants a magic carpet in the middle of the room. So here are the best practices for rug sizing guidelines for every room:
Living Room: At least 8'x10′ for living room rug, usually 9'x12′ is best
Dining room: All chair legs should be on the rug when chairs are pulled out (start at 9'x 12′)
Bedroom rug sizing: King Bed (9'x12′)
Queen bed (8'x10′)
Twin bed (8'x10′)
Or runners on each side of the bed
Entryway: 3'x5′ or larger- enough room to hold all of your entering guests at once
Bathroom: Runner in front of double sinks and bath mat or vintage in front of rub or shower
Kitchen Rug: Runner in front of working island/counter (2'x7′ or 2'x9′)
Patio/Outdoor living: A separate rug for each space- eating, seating, etc. that is large enough for all furniture legs to fit on, usually 8'x10′ or 9'x 12′
Now that you have the basics down, are you ready to start shopping? Go measure your room and furniture layout before we get started to make sure you are buying the right fit.
We'll start with online shops that you can buy new, bright and colorful or neutral rugs for your home. Then we will get into the best online sources for vintage rug shopping. Let's shop online for rugs!
1. Dash & Albert
A colorful and playful source for area rugs, entry rugs and runners, Dash &Albert. While I love the bright colors and stripes in a lot of the D&A line, I also like the more subtle wovens for larger areas as well.
8′ x 10′ Rugs, $586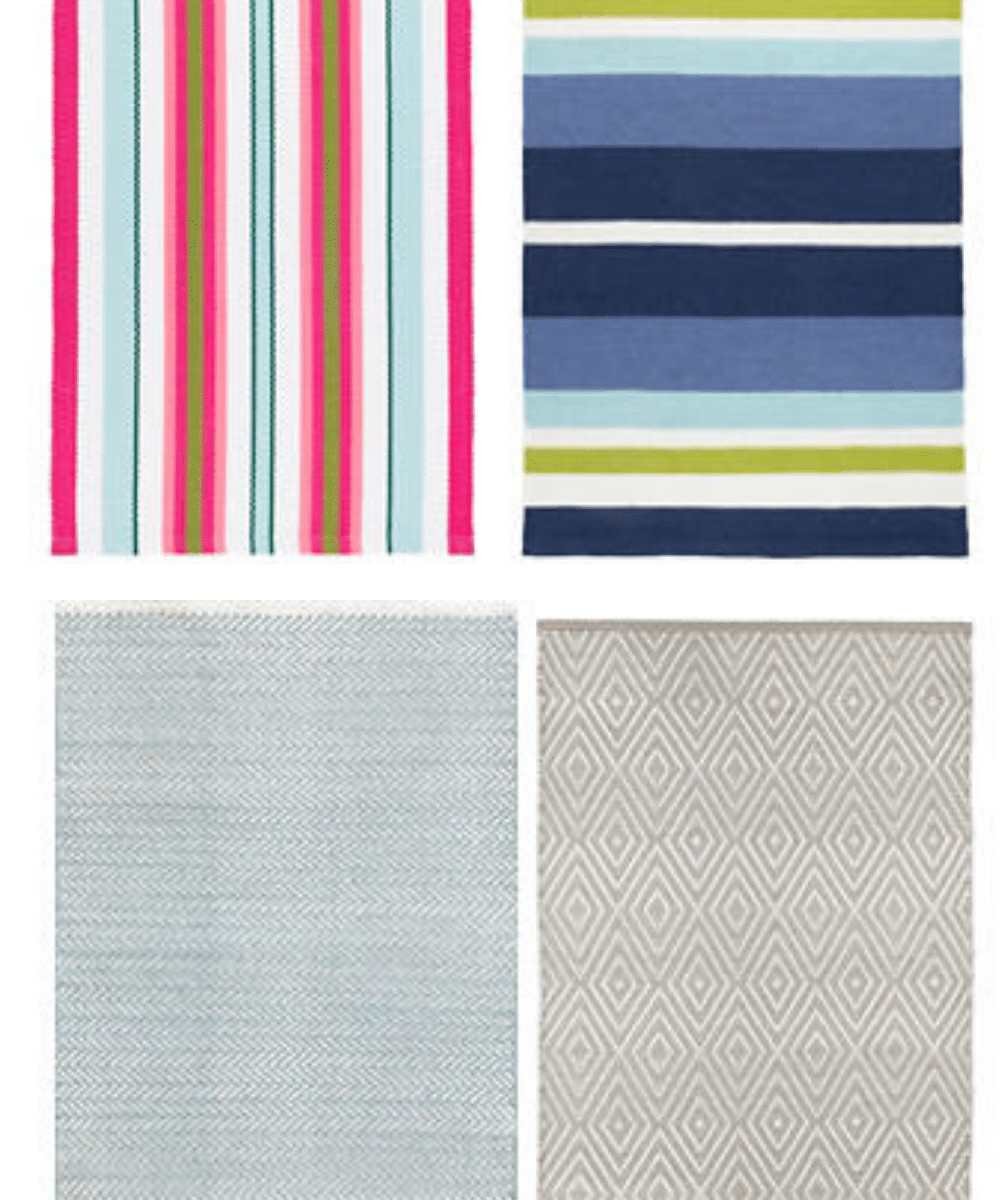 2. Boutique Rugs
At this point I've bought a ton of rugs from Boutique rugs (here & here) and I've been pleased with the choices. First, you can order almost any size, there are great review photos so you can see them in actual homes, and they source from reputable rug companies.
The wool rugs are especially affordable, so make sure you filter by material too!
8′ x 10′ Hillcrest Area Rug, $192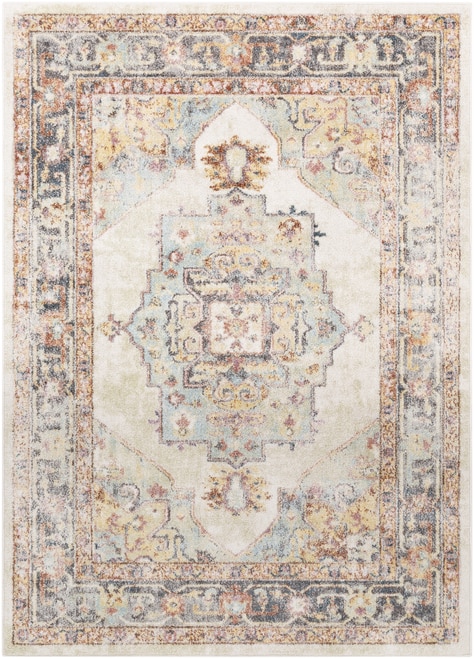 Michie Area Rug, $141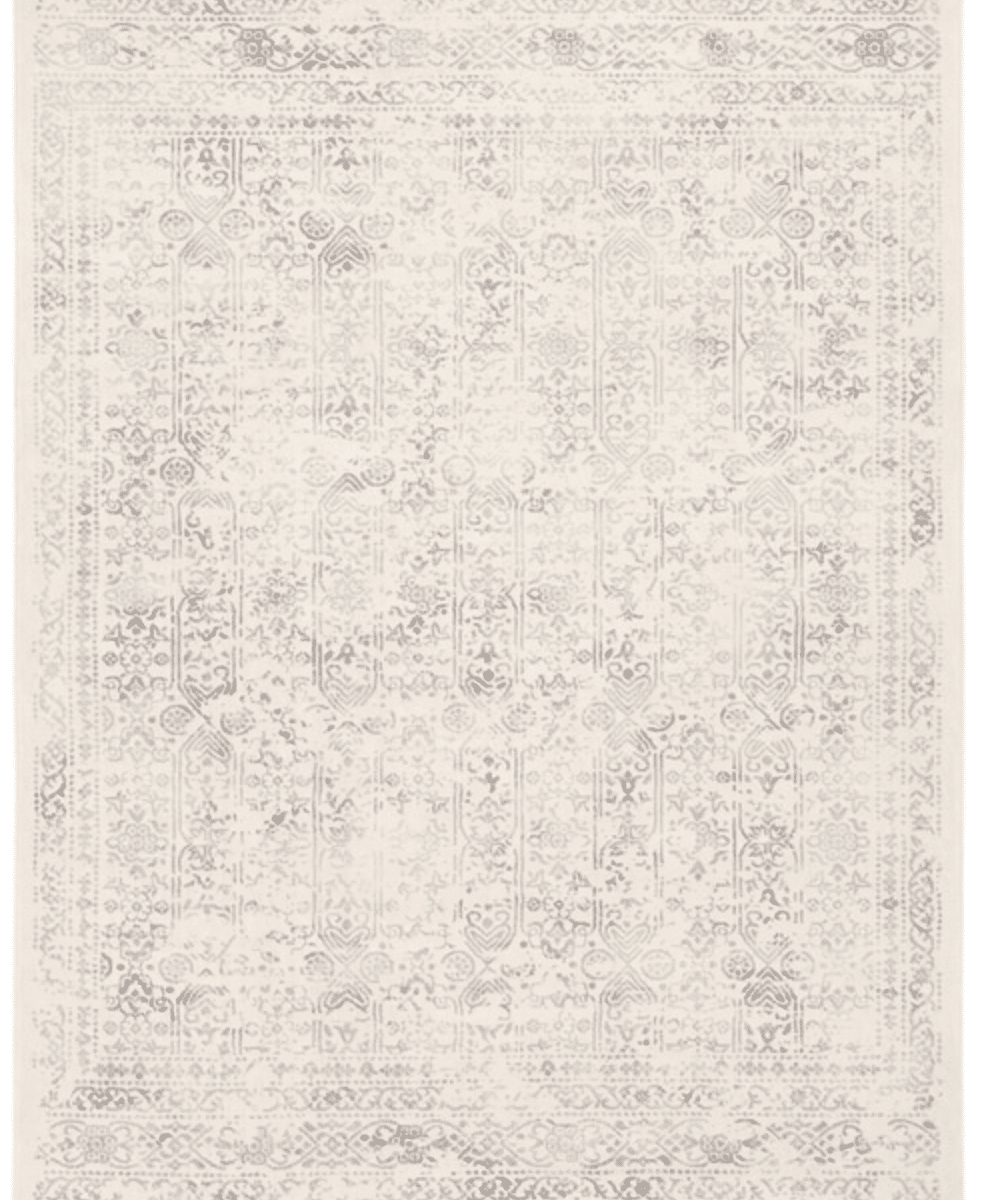 8′ x 10′ Manteca Area Rug, $120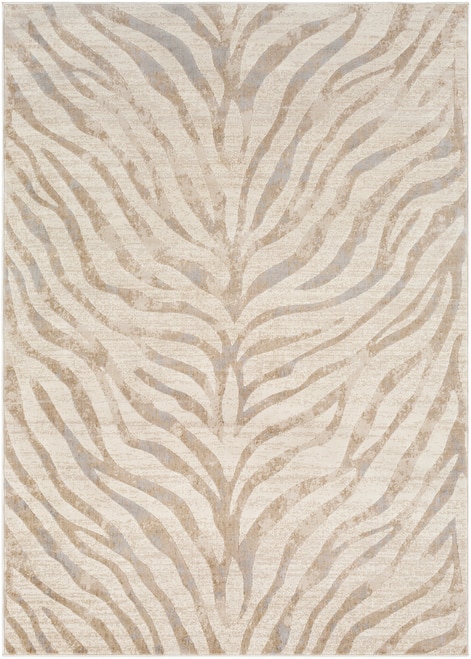 3. Rifle Paper Co.
If you've seen a Rifle Paper Co. print you'll instantly know it. They have a distinct watercolor floral style that looks gorgeous in vibrant colors or in a neutral backdrop for a room. Their rug collections are no exception.
You can shop online for various sizes of unique rugs that will really be the show stopper of any room.
8′ x10′ Meadow Navy Printed Rug, $340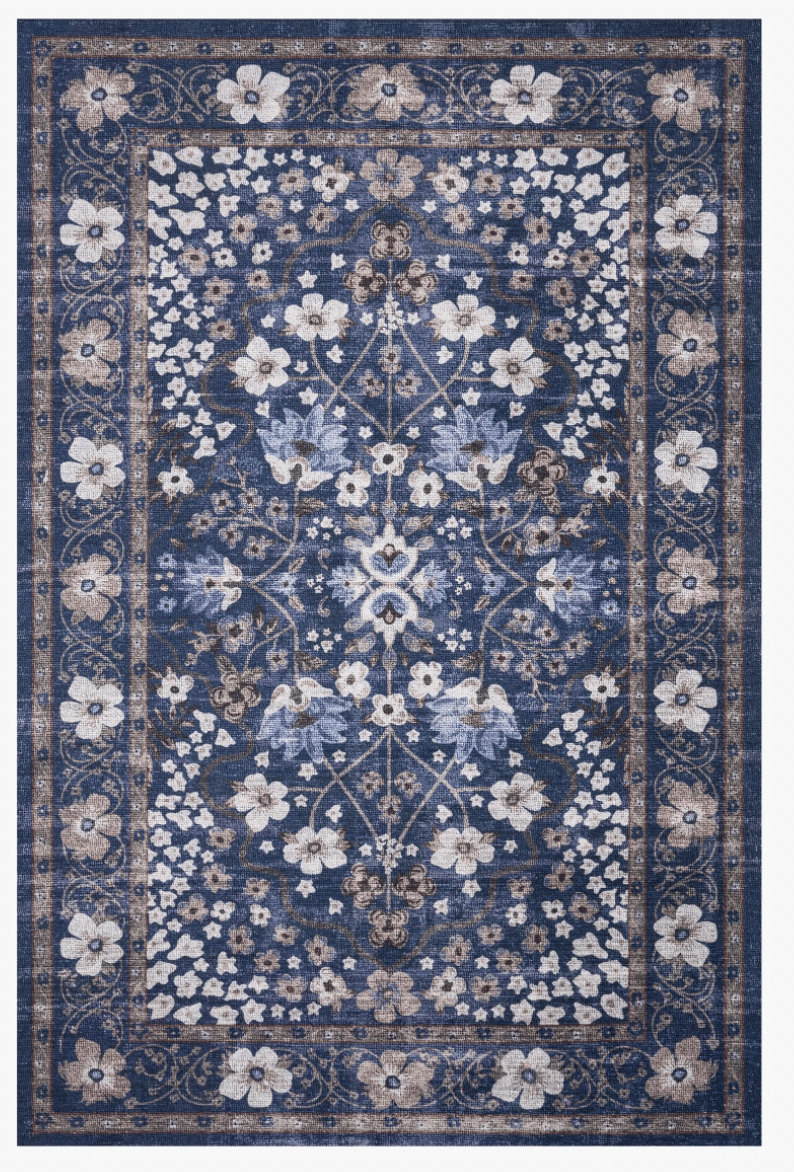 Luxembourg Stone Printed Rug, $340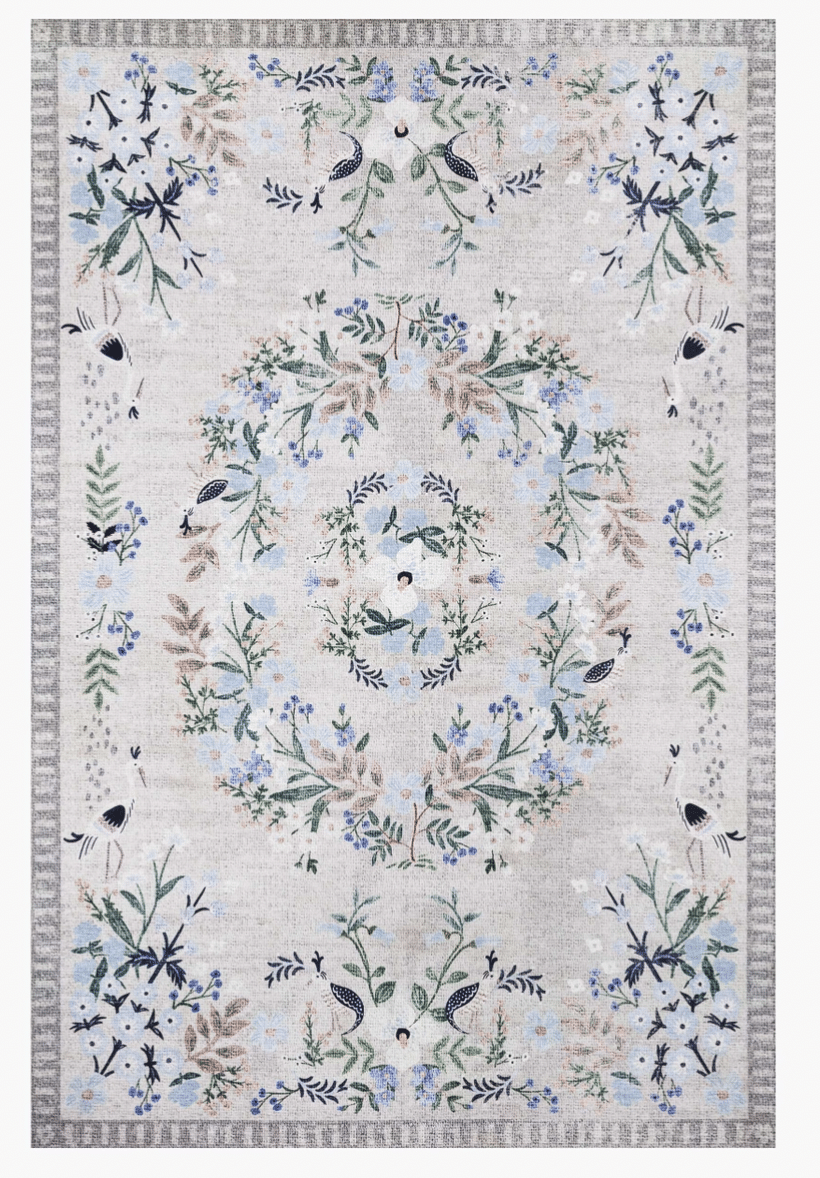 Juliet Rose Bouquet Blush Wool-Hooked Rug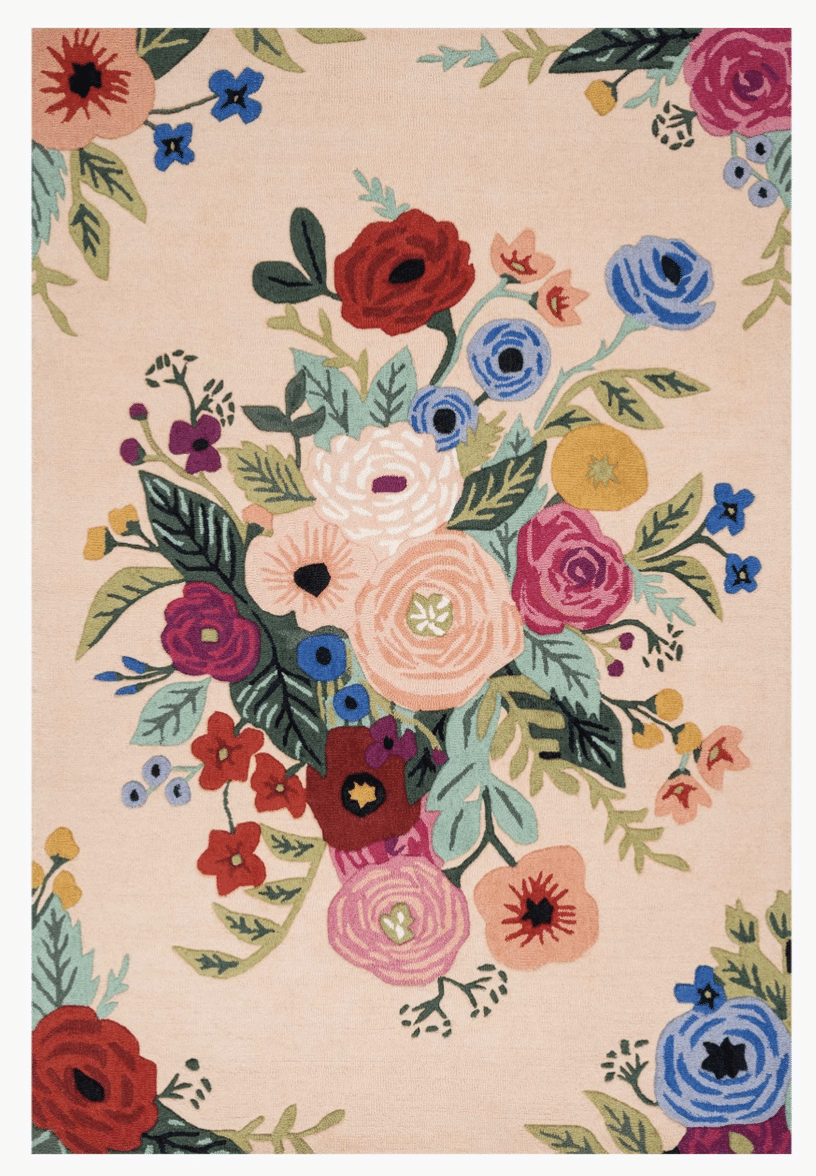 4. FURBISH STUDIO
If you're in the mood for something fun and funky, Furbish Studio has these spunky accent rugs as well as larger area rugs.
Check out their decorative accessories as well for fun styling pieces.
Looney Leopard Rug, $225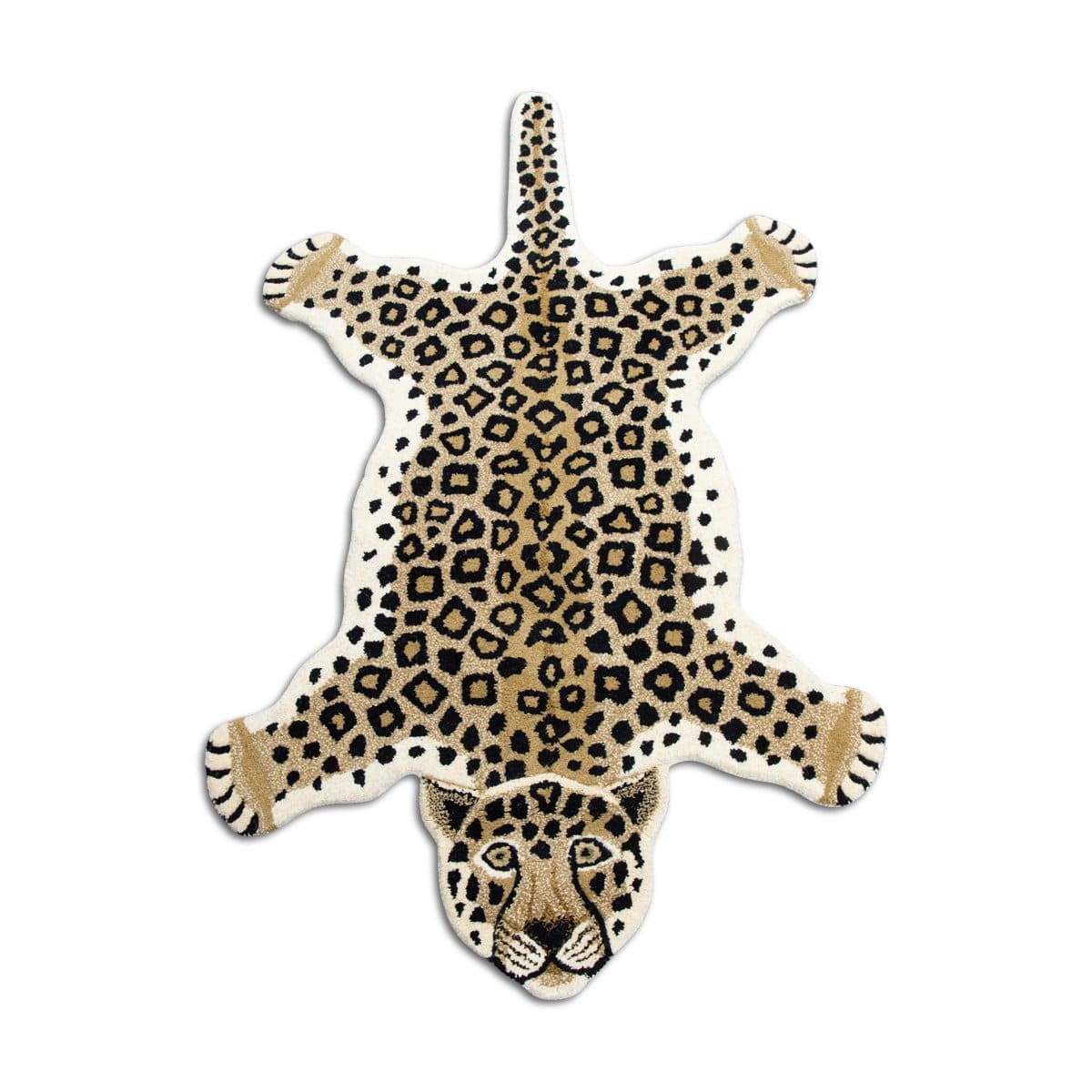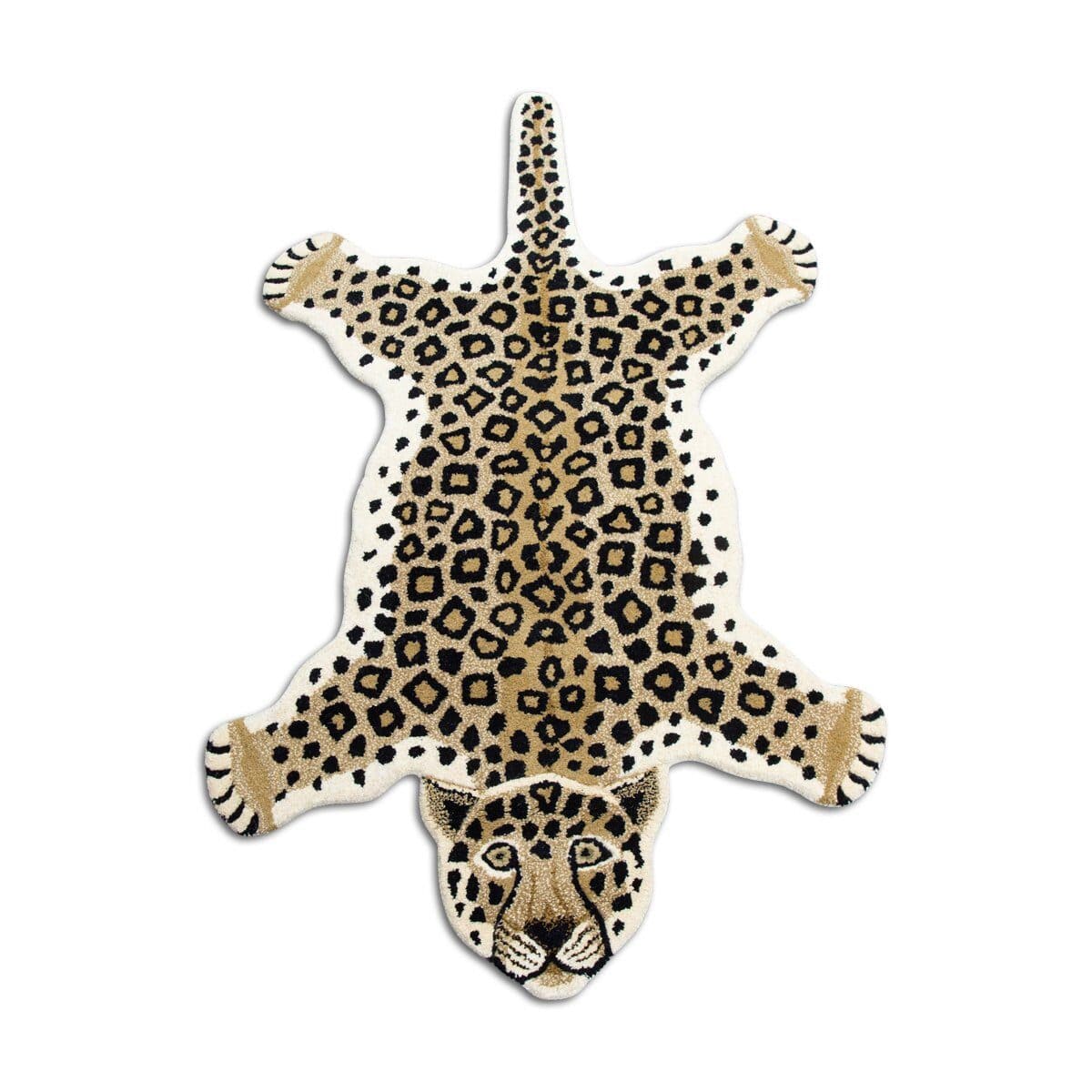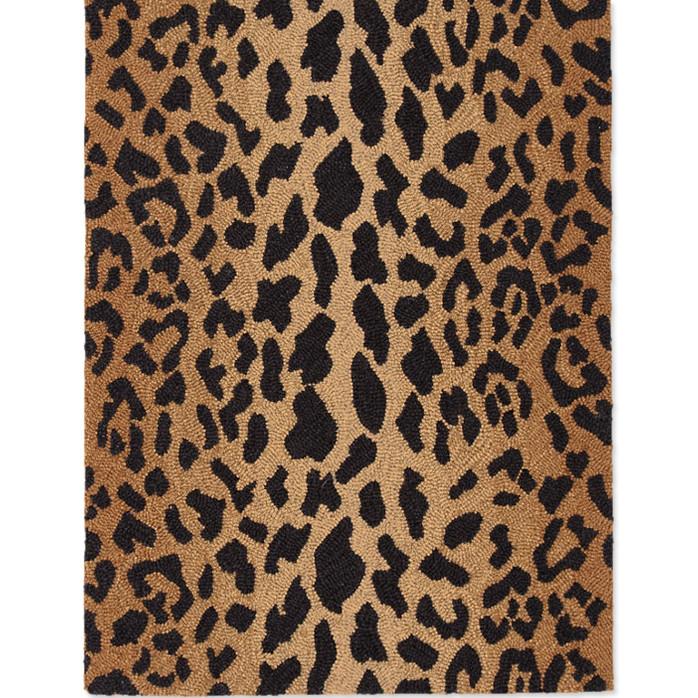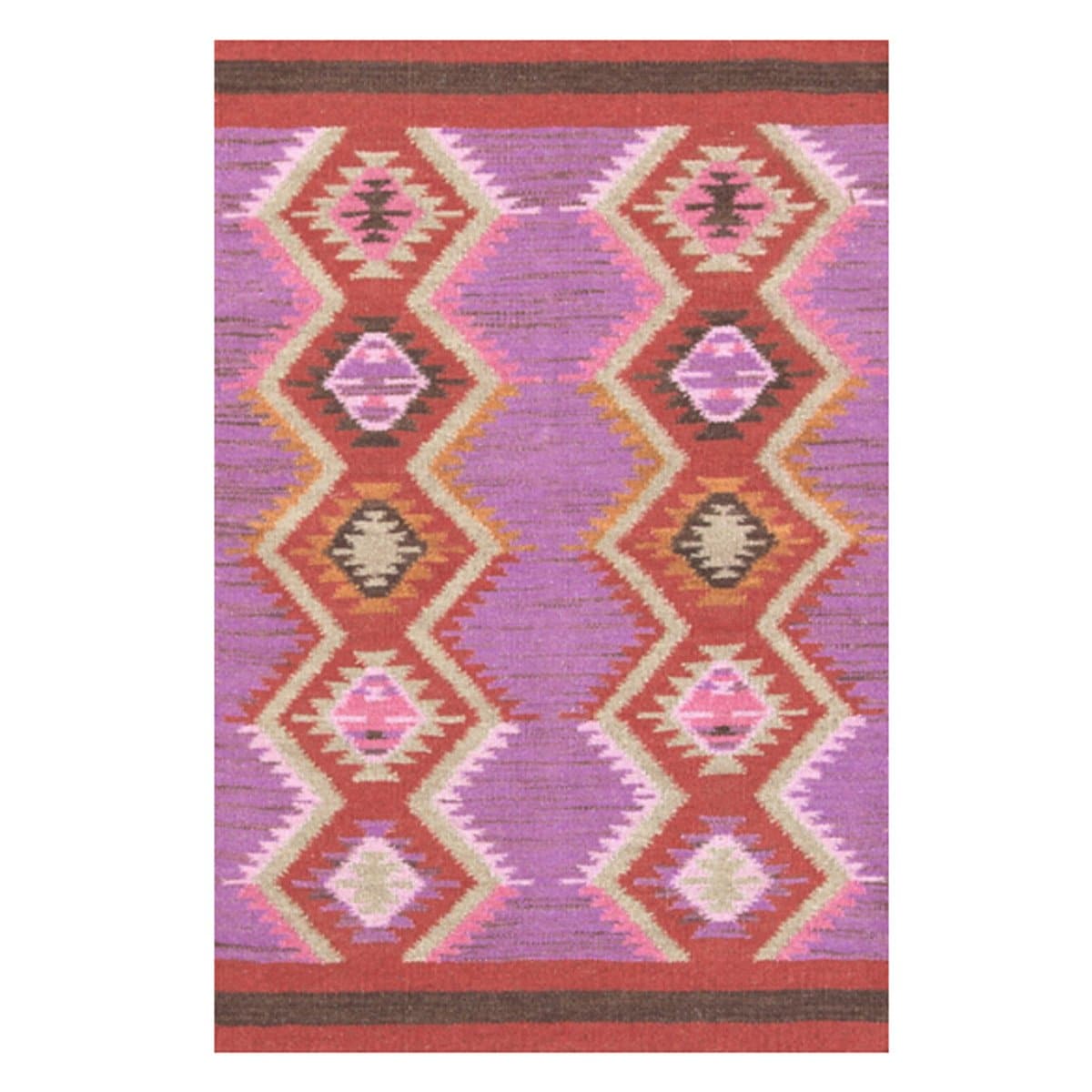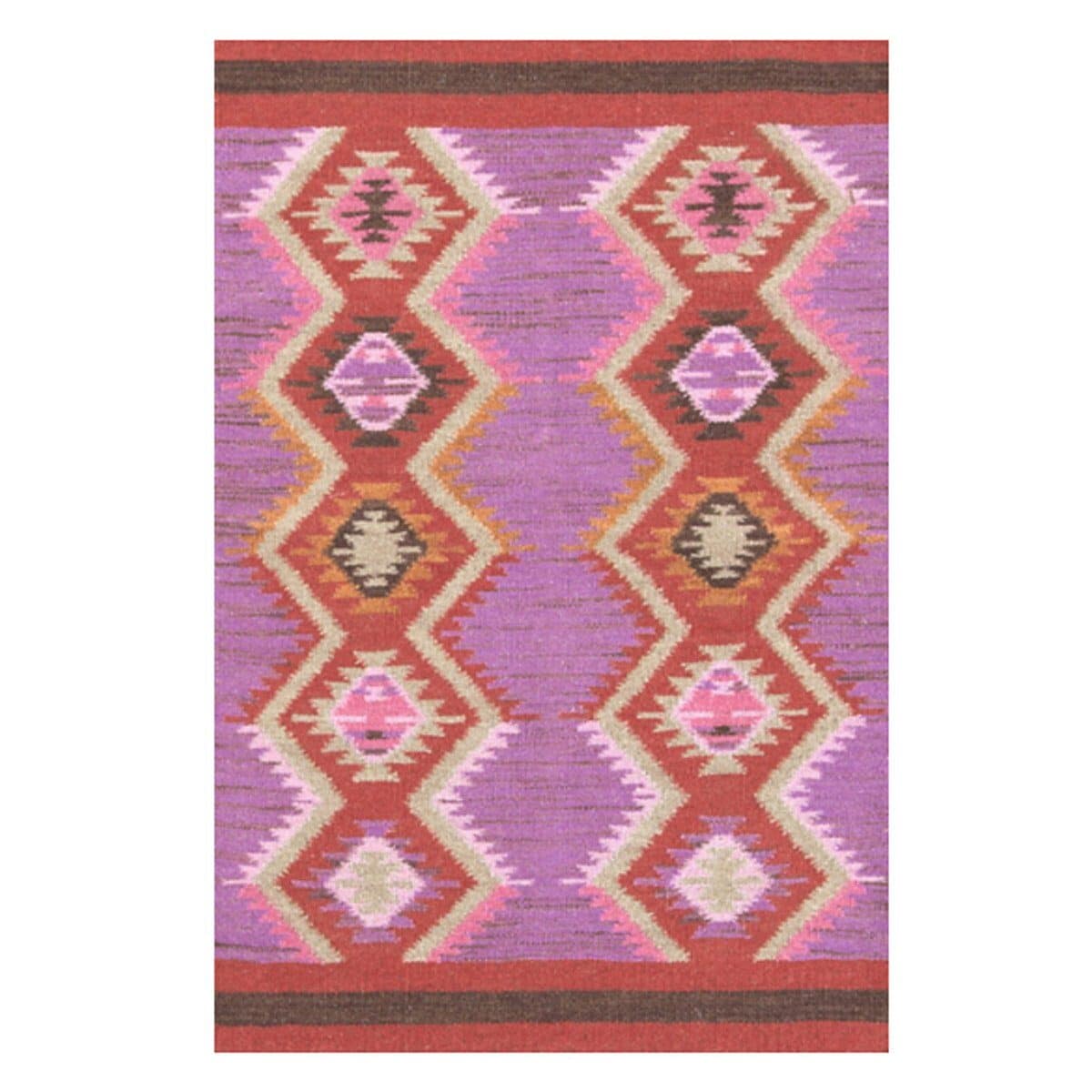 5. Ruggable
8×10′ Kamran Coral Rug, $399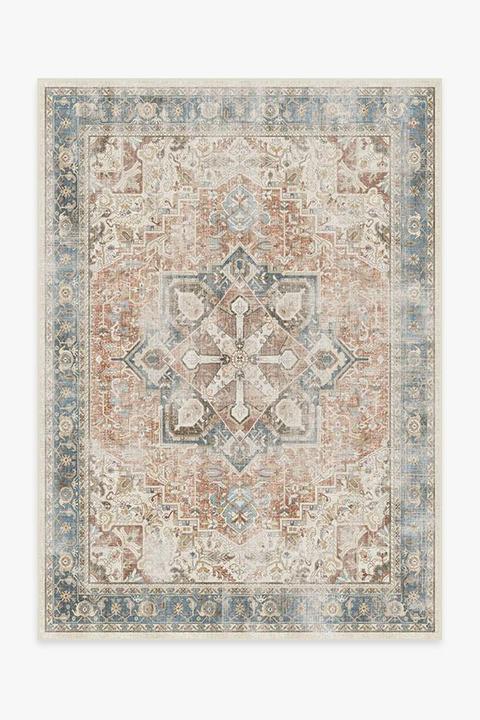 Maral Heriz Creme Rug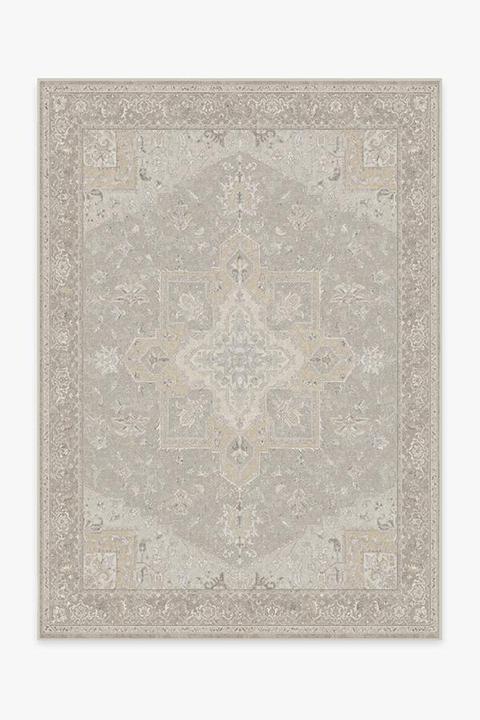 Hudson Stripe Ruggable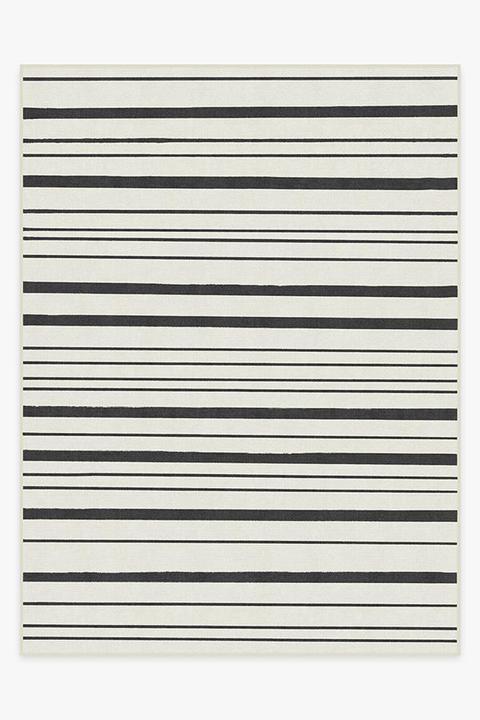 6. Aelfie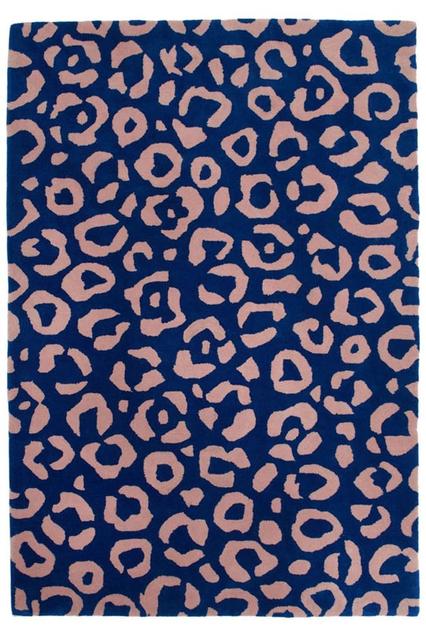 BONUS: BALLARD DESIGNS
Antelope Hand Tufted Rug, $149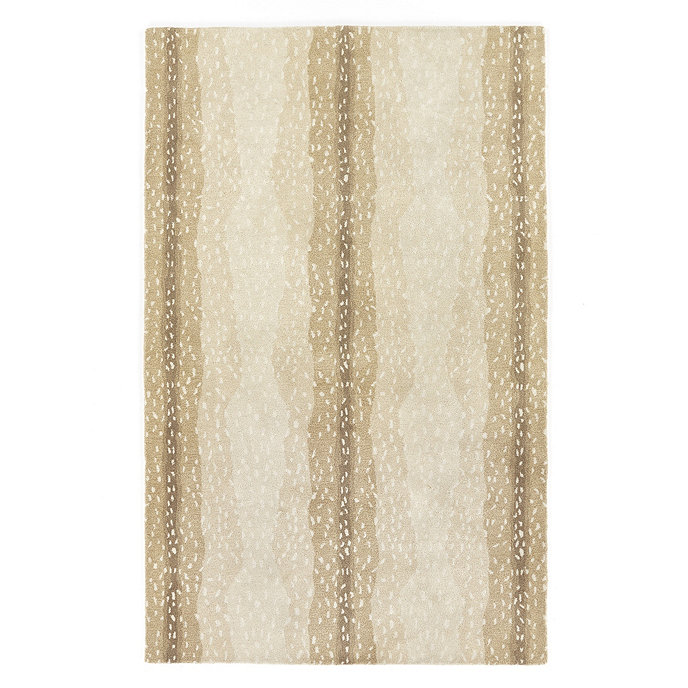 Vintage Rugs
Tips For Loving Your Vintage Rug
Layer a smaller rug over a large (9′ x 12′) sisal
Get a great rug pad
Look at the photos carefully
Read the seller's reviews & criticisms
Turkish rugs make great hallway, kitchen, & bathroom runners
These rugs are very thin & often handmade, so don't expect a plush rug (hence a great rug pad)
Scared of color? Go BOLD on the rug and keep everything else neutral!
On eBay you can "make an offer" and often get them even lower than list price
7. Cord & Cotton
One of a kind vintage Turkish rugs and runners available in many sizes. The ever changing selection is new and exciting since they are all unique and handmade. You'll never find another quite like yours!
Cannon, $475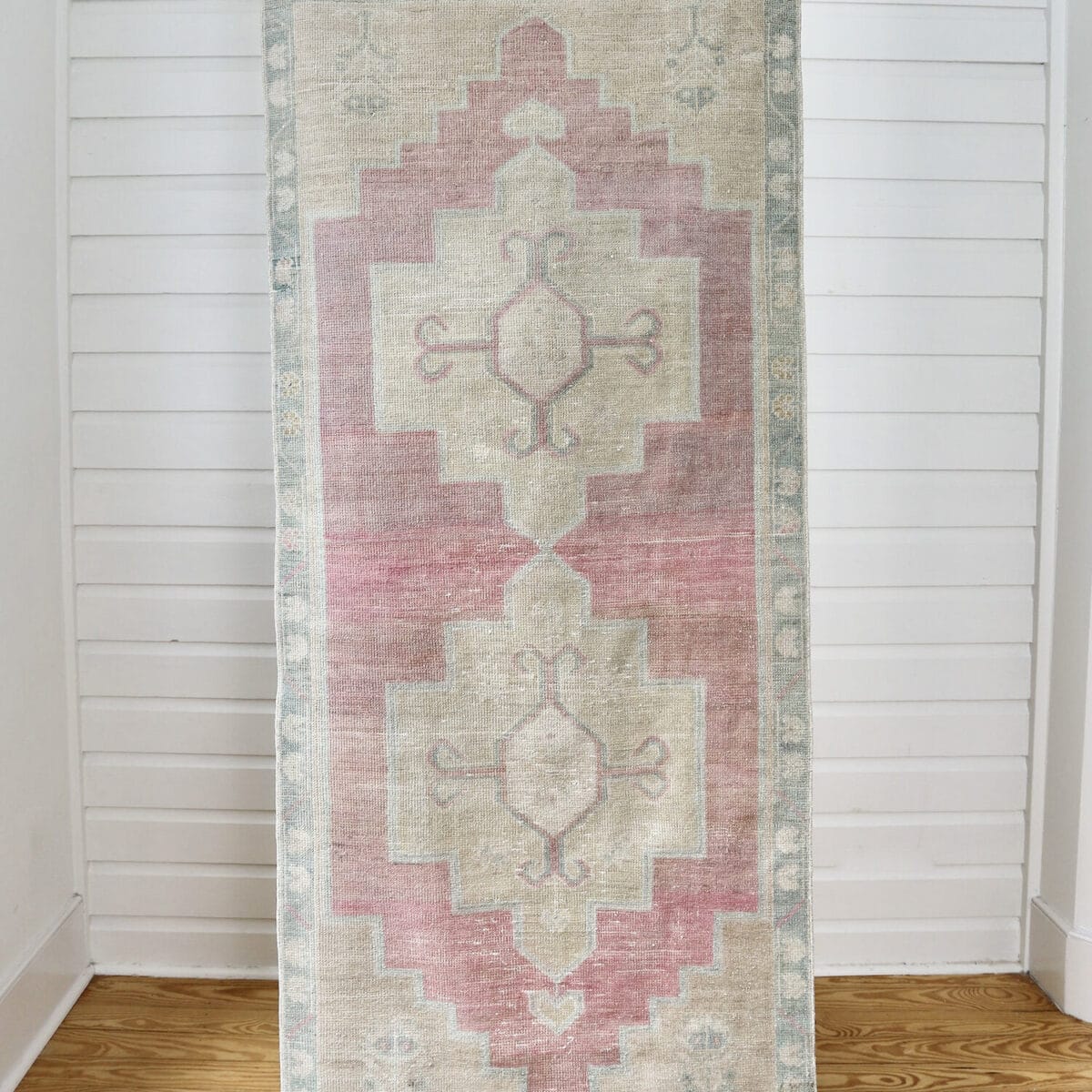 8. Revival Rugs
It's no shock that I love vintage rugs. Revival Rugs is no exception- it's a great resource for special, one of a kind vintage rugs. Grab one now!
Noi 4'7″ x 8′ Vintage Persian Style Hand Knotted Rug, $398
9. EBAY
If you're in search of gorgeous vintage Turkish rugs, Ebay is another great place to start. They selection will vary frequently, so if time is on your side and you don't need it immediately, you can wait it out for the best rug.
Make sure to read the seller listing & reviews for accurate details, size and negative feedback to determine if you will likely have a positive outcome from Ebay shopping. And don't forget to read my safe shopping tips in this post.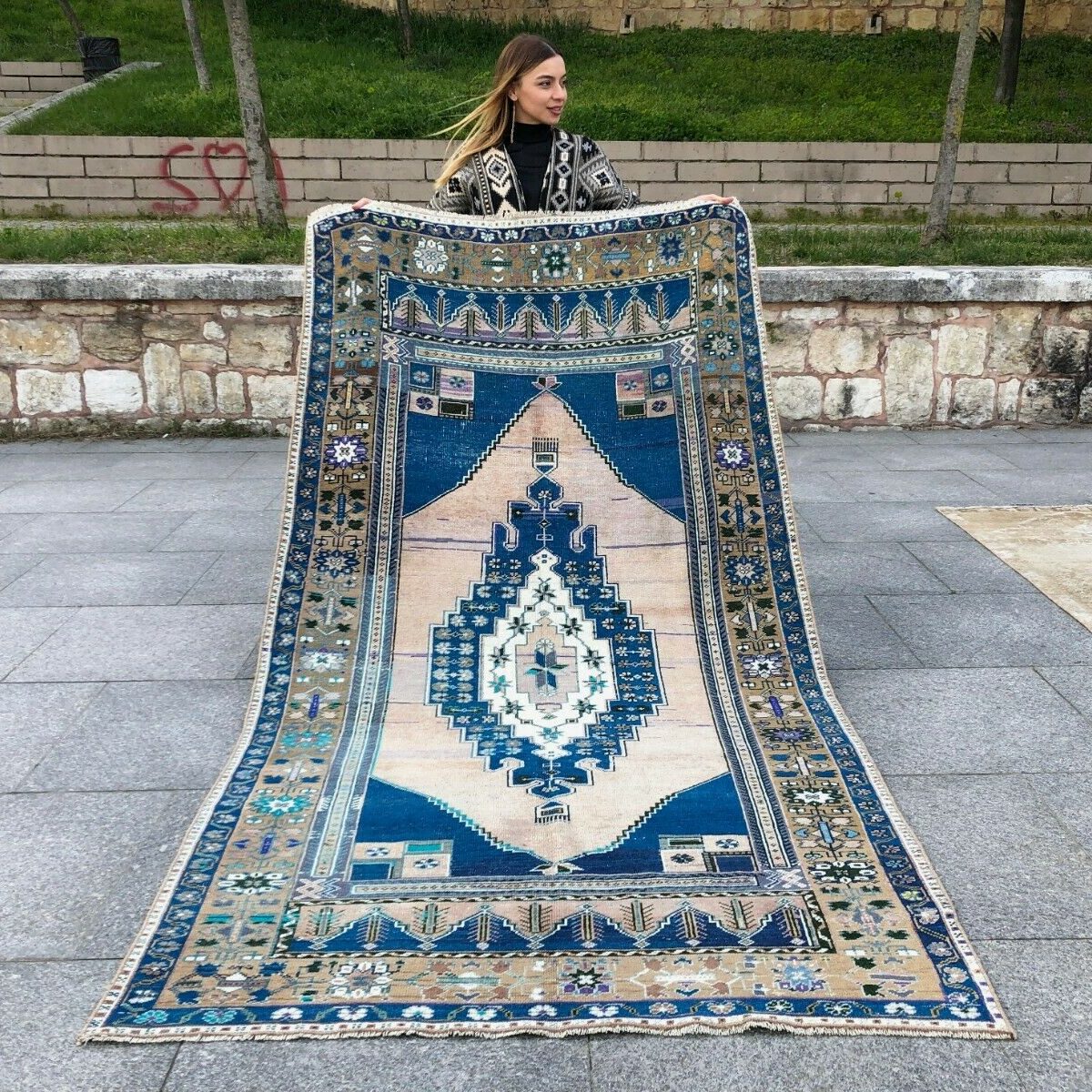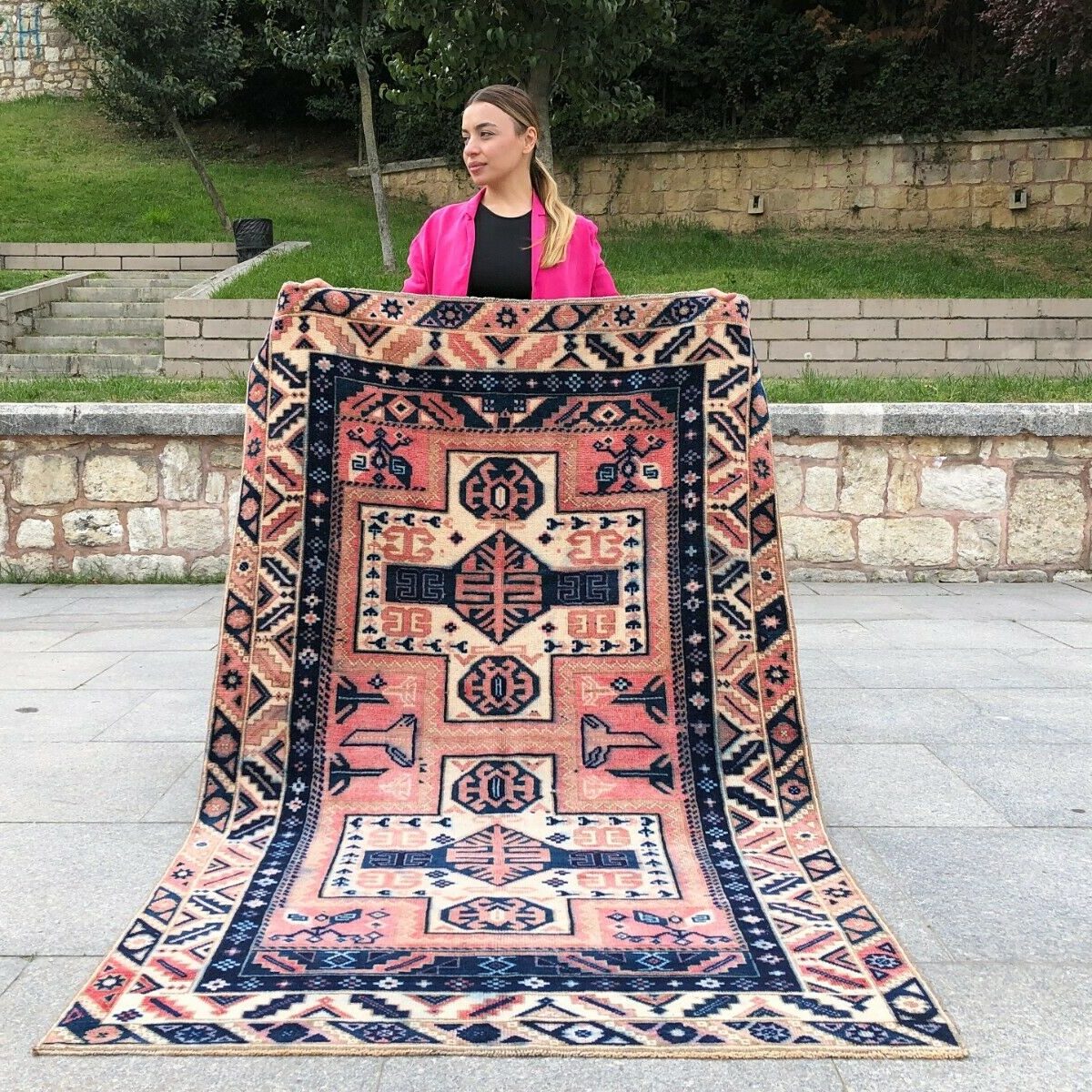 10. CHAIRISH
5′ x 7′ Scalloped Jute Rug, $399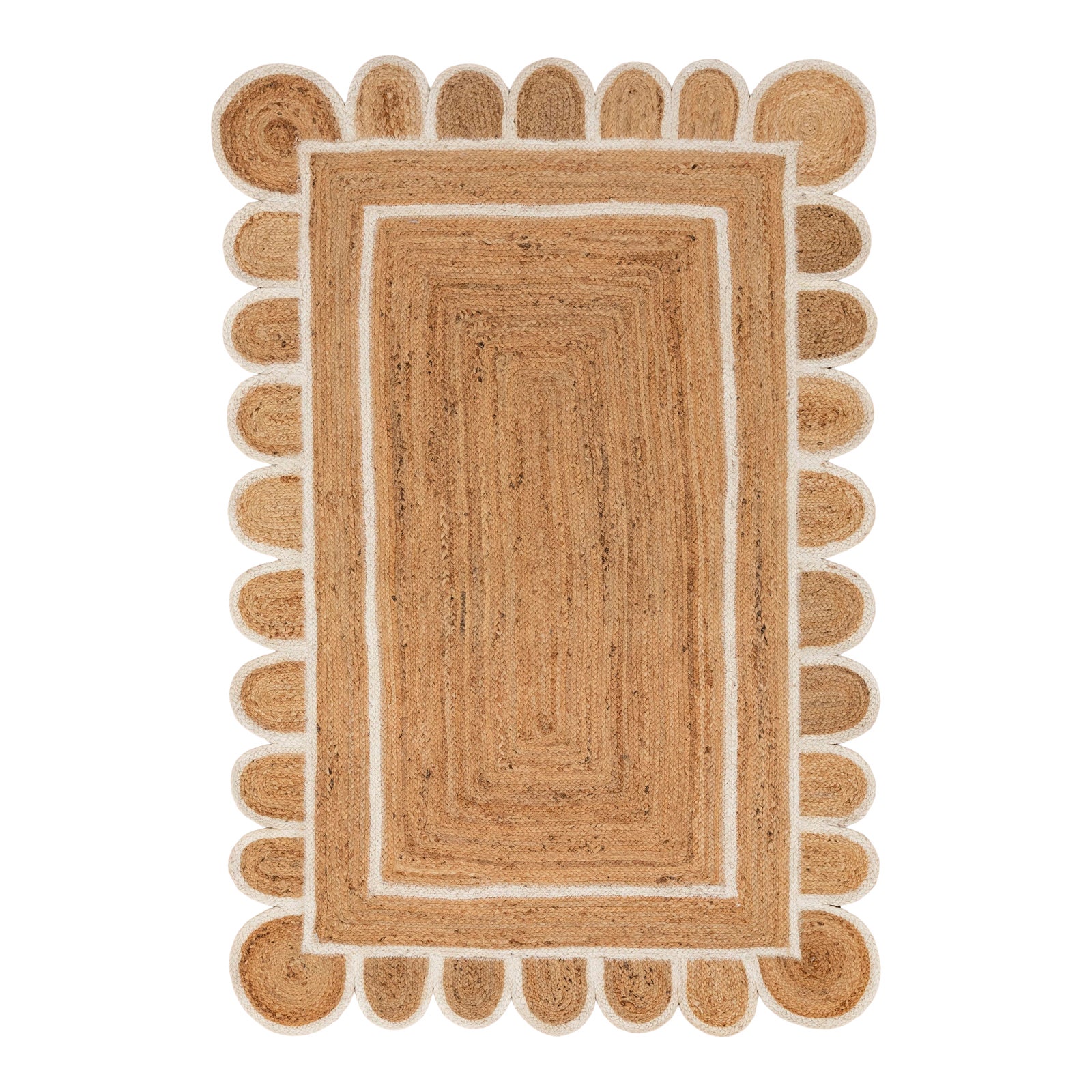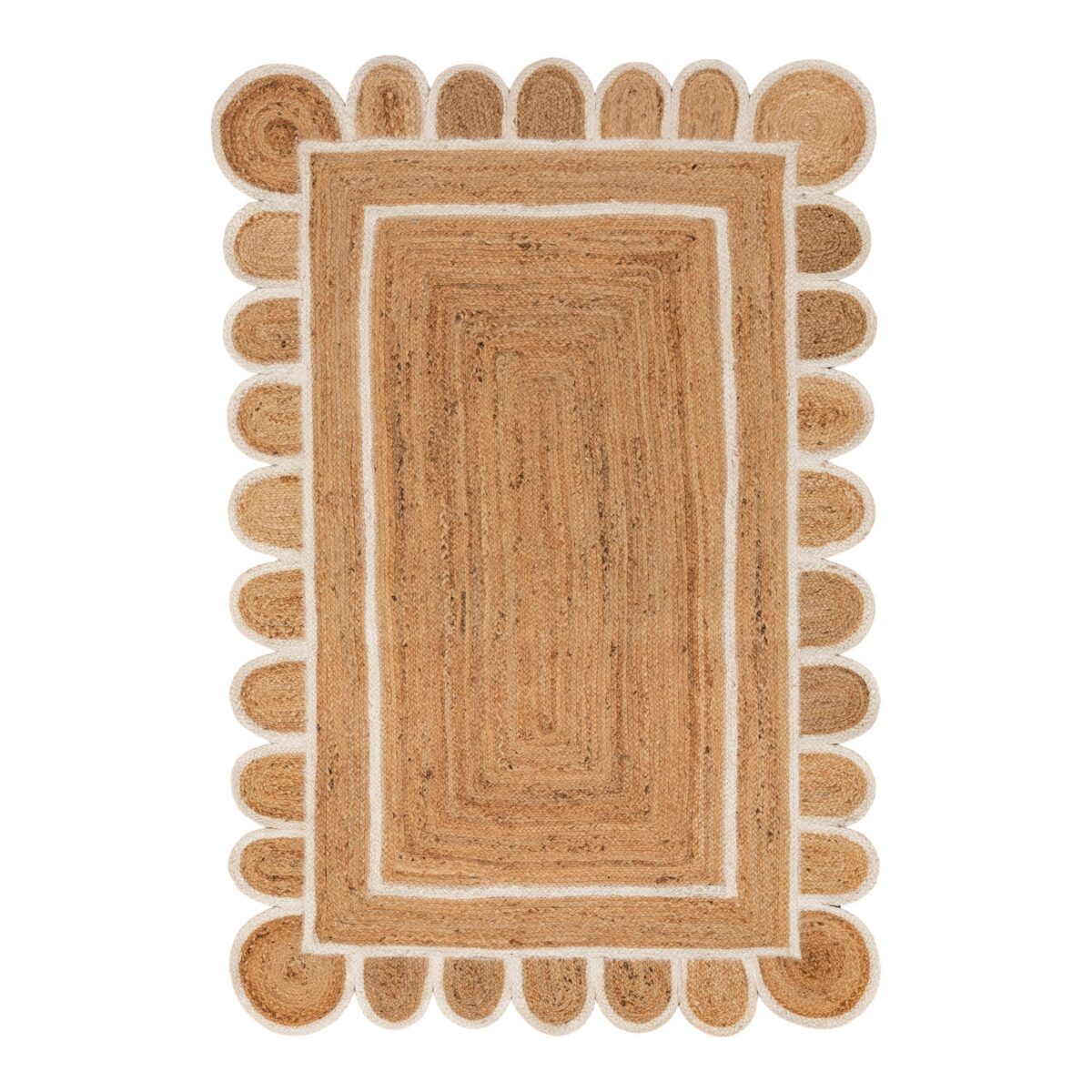 2′ x 8′ Pink Runner, $206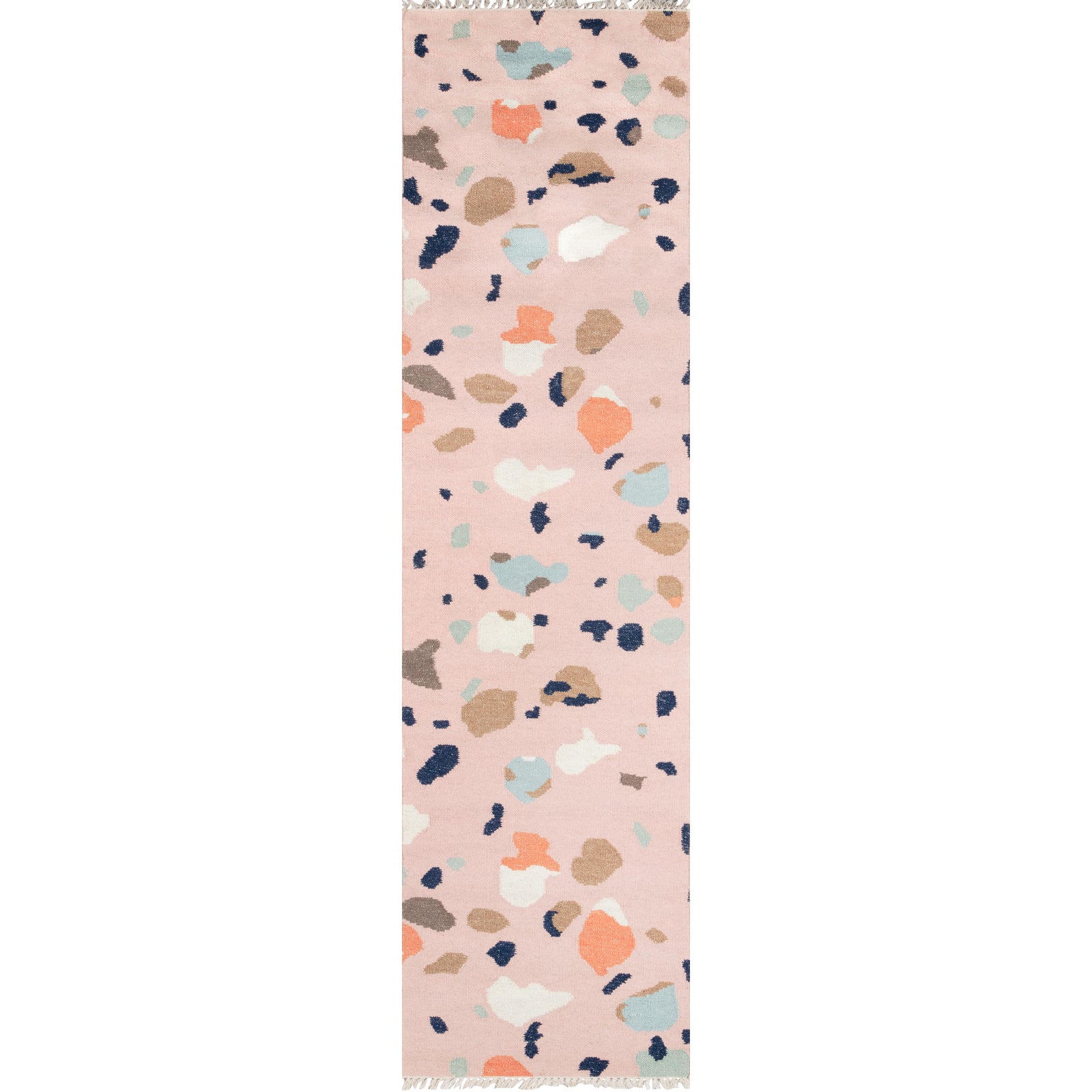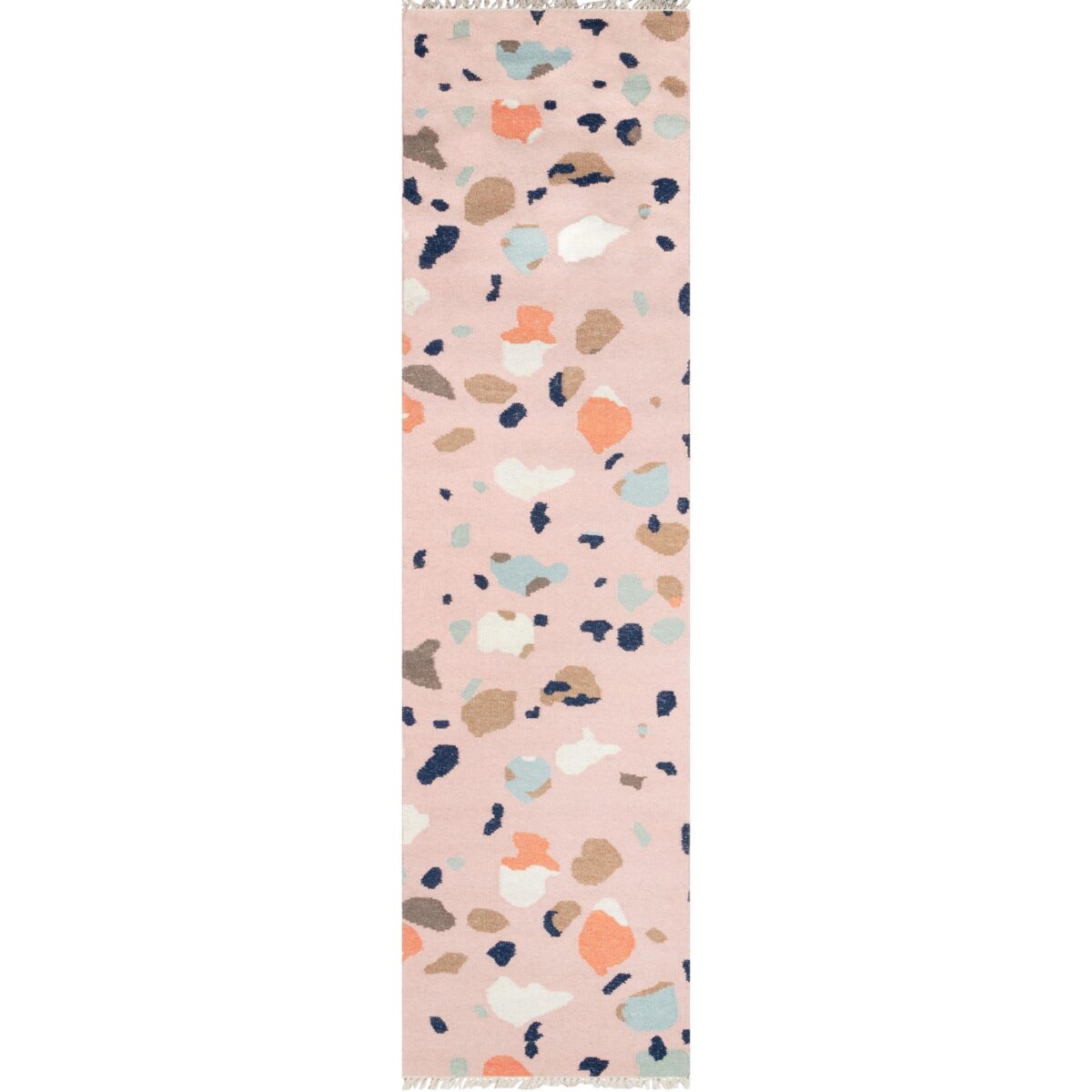 12′ x 15′ Stark Cissy Rug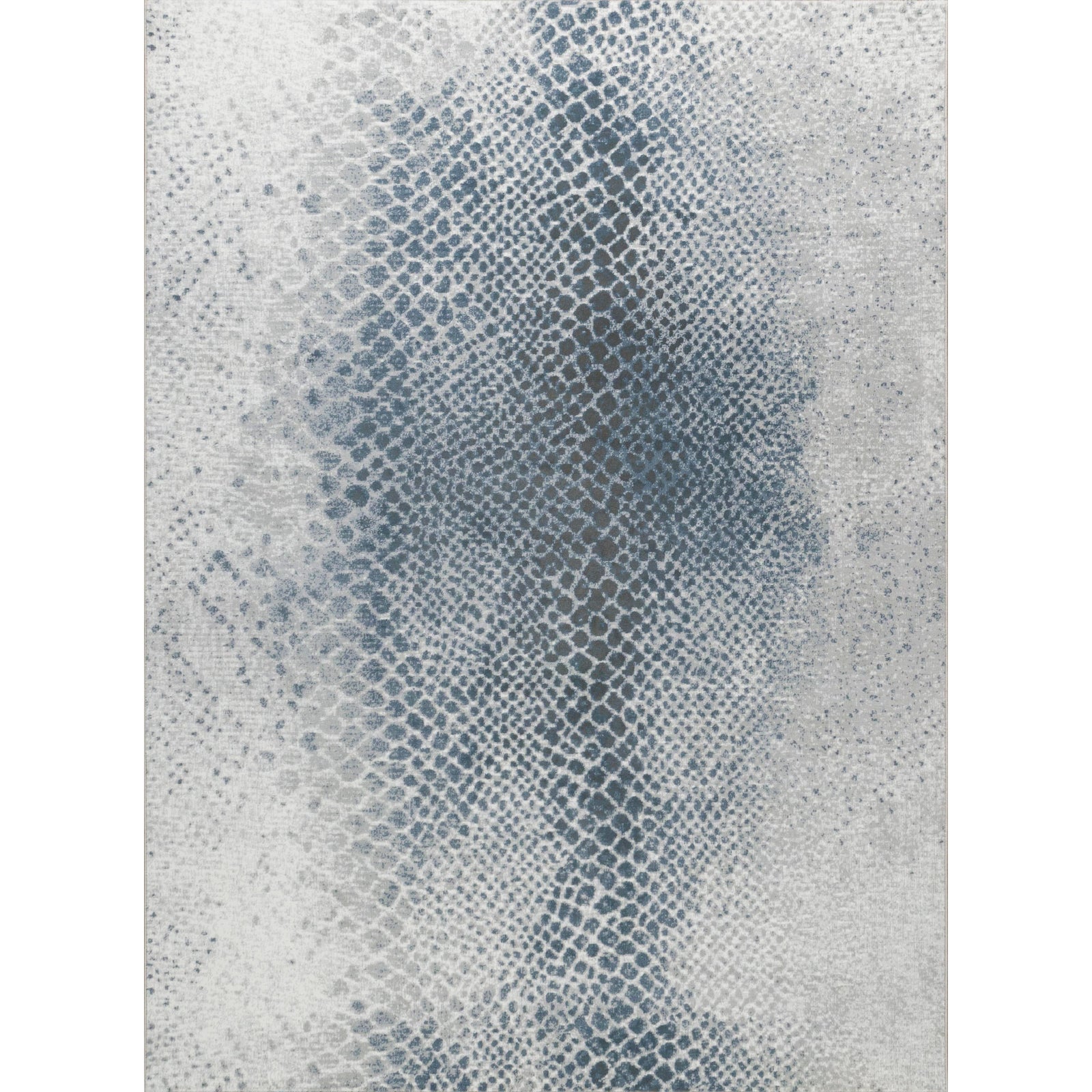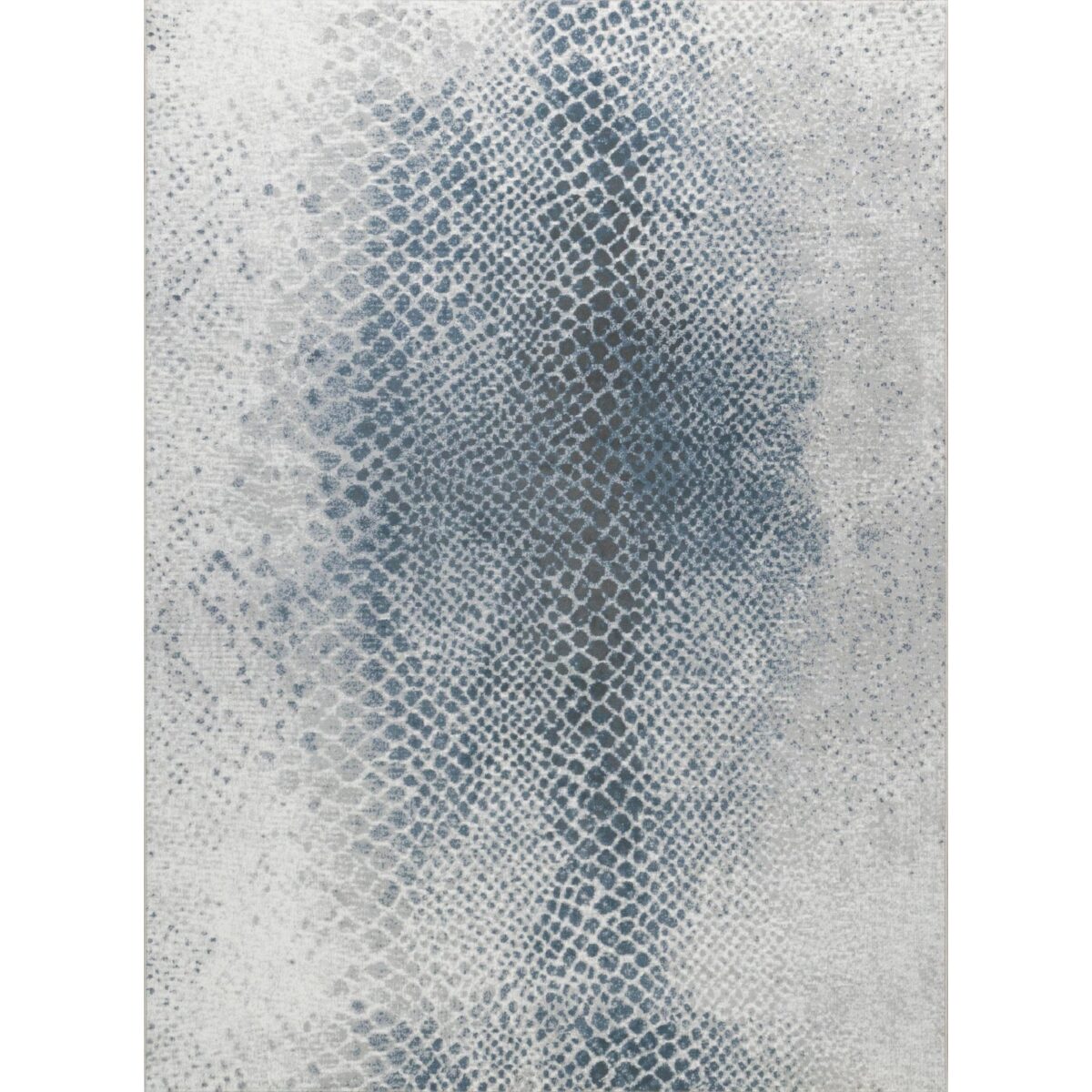 11. ETSY
Etsy has always been a go-to of mine for vintage rugs. You can easily pop in the search term "vintage rug" and thousands of rugs will pop up. Filter by color if you're looking for something specific.
Sizing with vintage rugs is different than run of the mill big box store rugs, due to the handmade nature. So, grab a natural woven jute rug and layer that smaller Turkish vintage on top to properly fill the room.
6′ x8′ Vintage Oushak Blue Turkish Rug, Medallion rug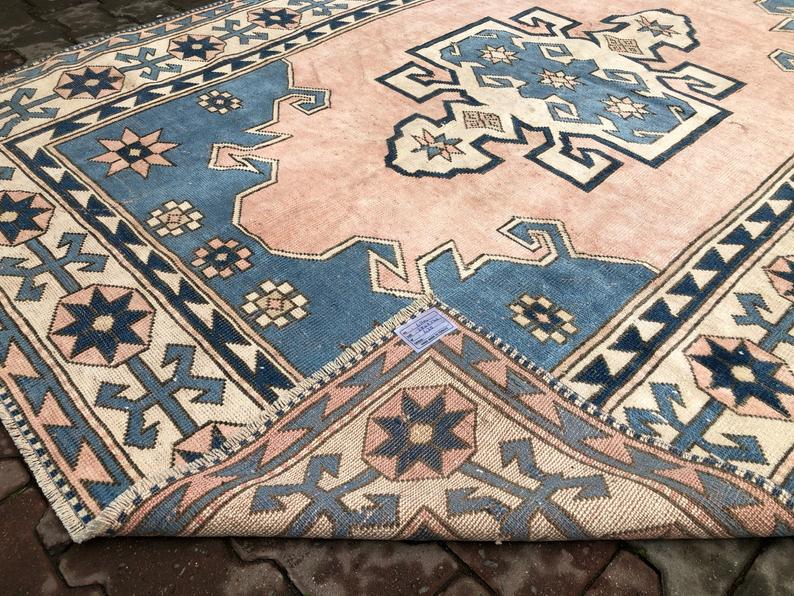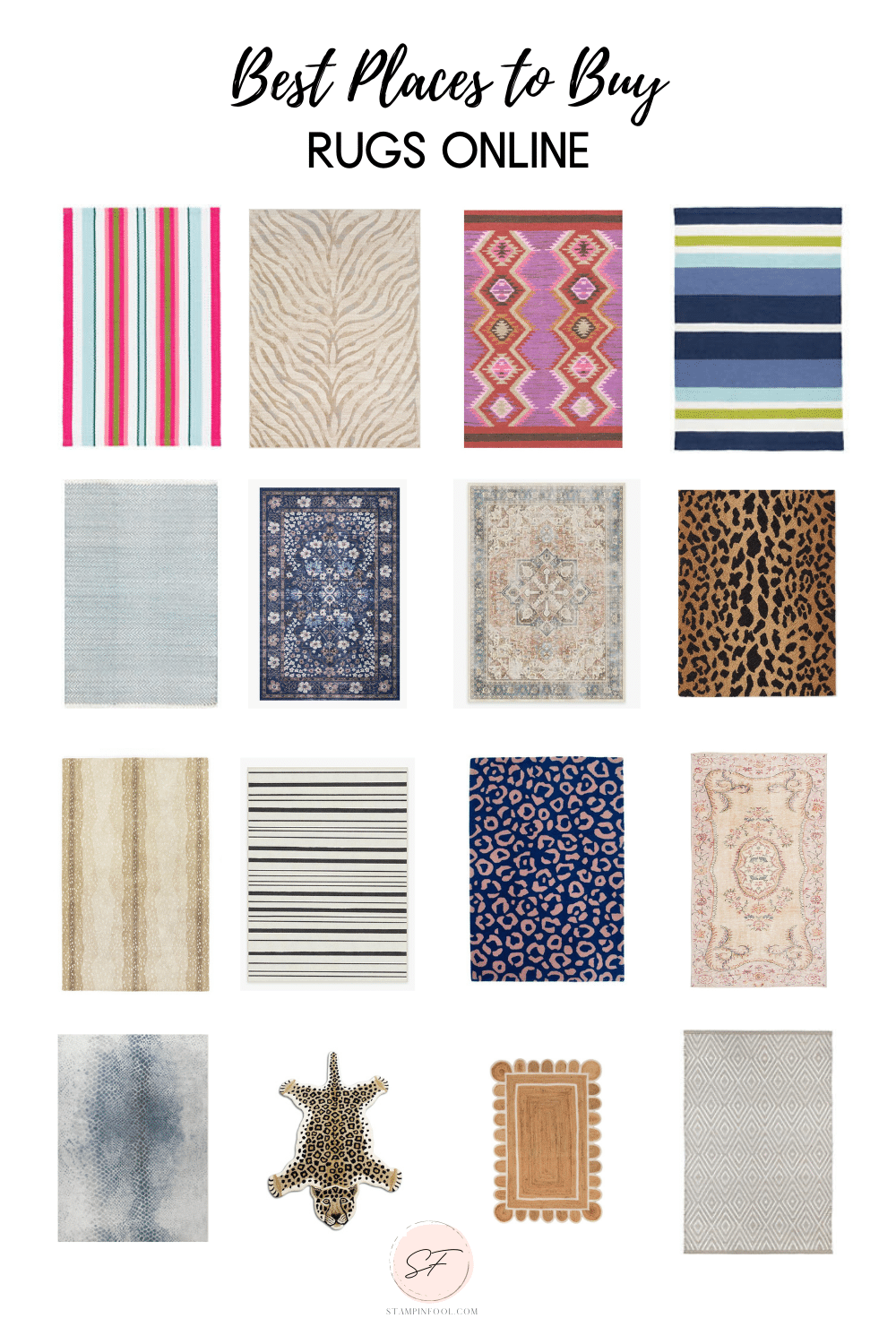 Need help finding the perfect selections for your home, become a client. Online or in person.