DIY Camera Birthday Card Shaker Tutorial
Giving this camera birthday card will put a smile on the birthday girl/guy's face. With the camera shaped design and the confetti shaker middle, it's sure to be a crowd pleaser.
You'll want to get out the card stock and glitter to make this shaker card.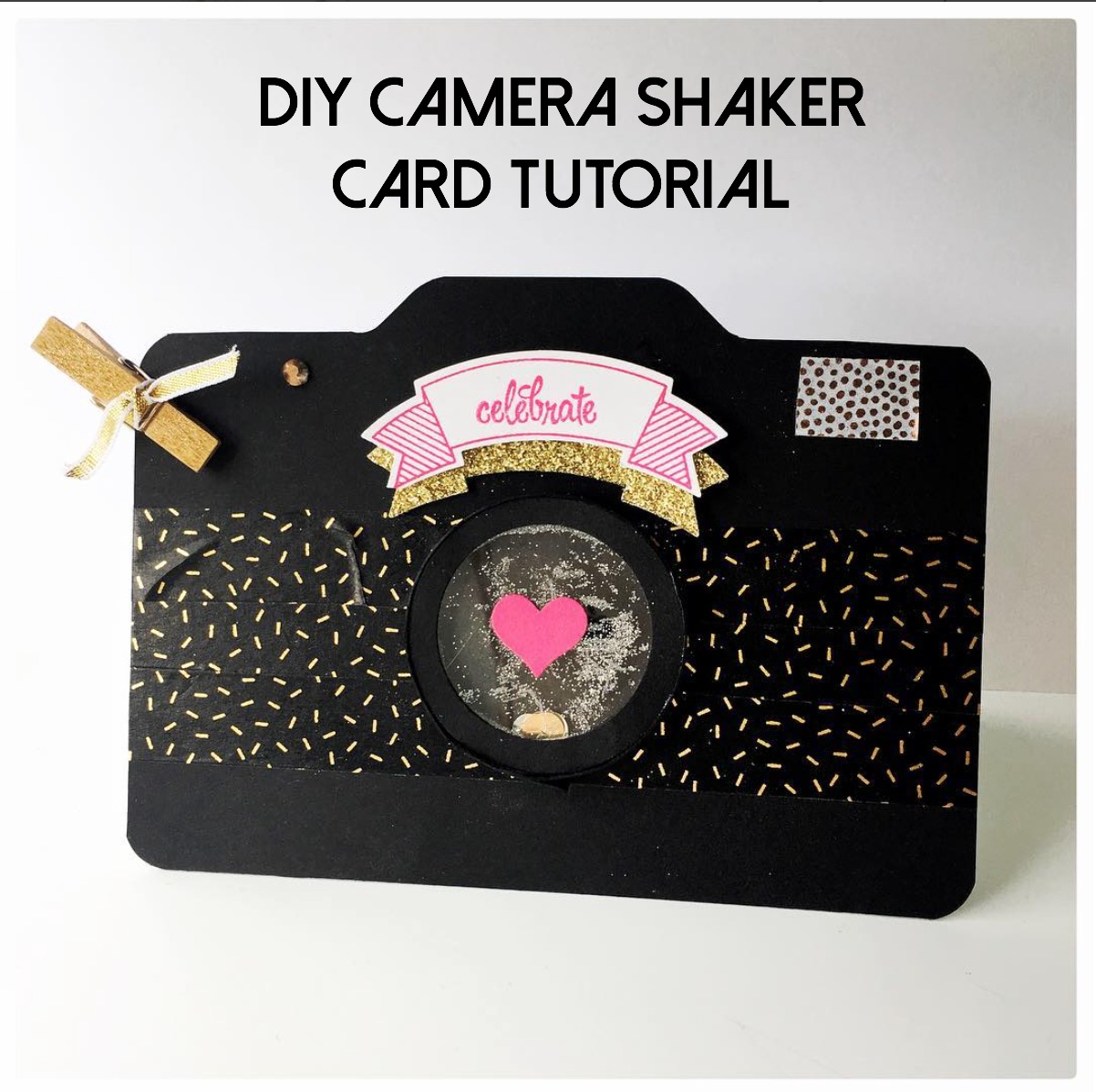 Skill Level: Beginner
Camera Birthday Card Supplies:
Envelope punch board
paper trimmer
black card stock
glitter or confetti
clear window sheets
thin foam adhesive strips
washi tape or scrapbook paper
rhinestone
Directions

:
Cut black card stock to 5.5″ x 8.5″.
Score the card stock at 4.25″.
To create the camera shape, put the folded card base into the envelope punch board and punch at the 1 3/4″ mark on one side.
Then, flip the card over and punch on the other end (same edge of the card).
Cut off the outer parts of the card leaving the middle rounded hump.
Use foam strips to keep confetti/sequins in the shaker window.
Use 2″ and 1 3/4″ circle punches to make the camera lens quickly and easily.
For the decorative middle, place three rows of Pop of Pink black and gold washi tape or scrapbook paper of your choice.
Add a rhinestone for the flash.
Stick to a limited color palette for a bigger impact!
This is a quick and easy handmade birthday card. You can see a video making a similar card here.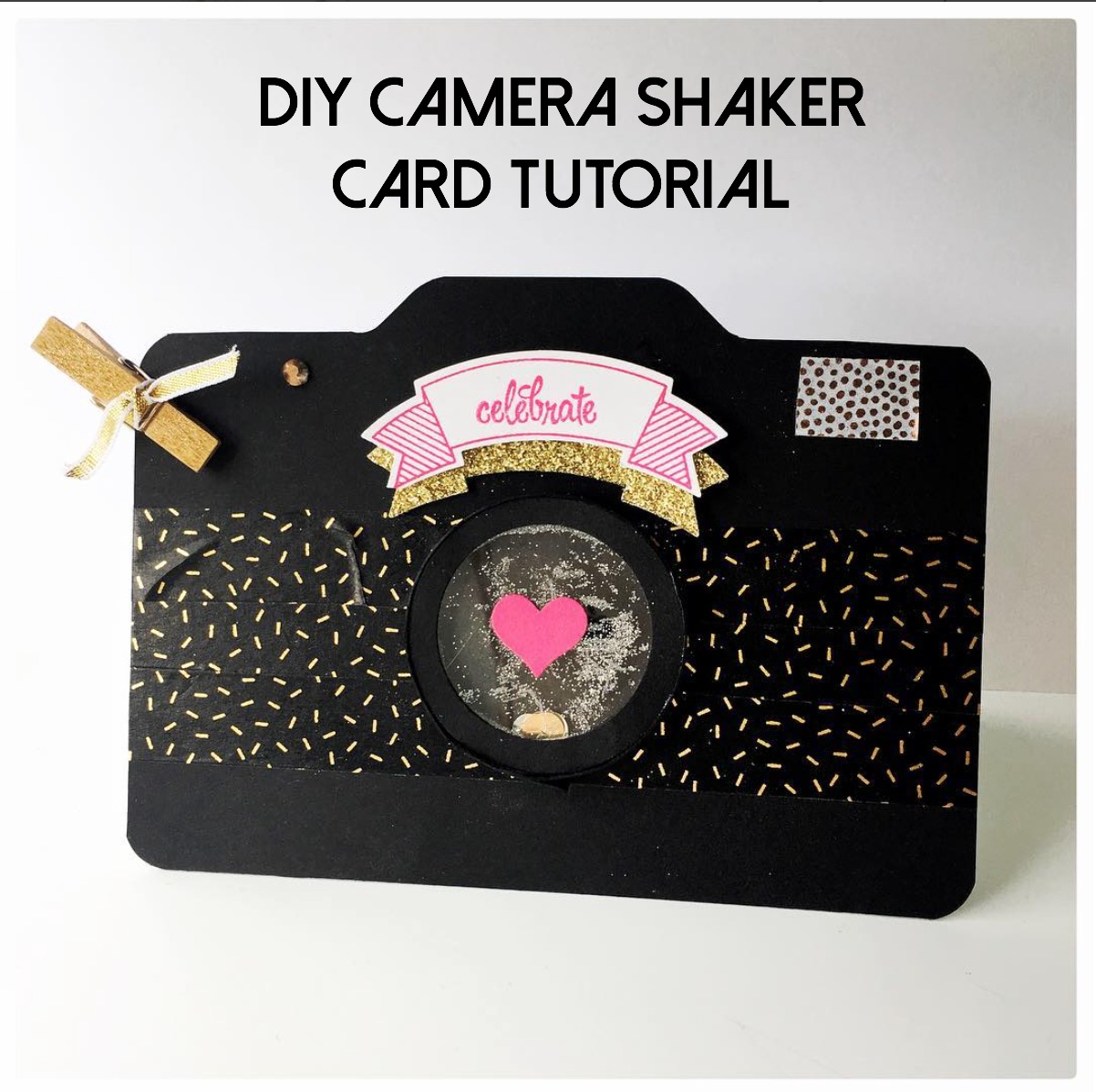 Posts You'll Love:
How to make an Ornament Wreath
I hope you enjoyed making this shaker card. I love all gold craft supplies, so making a black and gold camera card was a joy. You know the recipient will love this card as much as you do.
Happy crafting!
Remember to send me photos of your completed project to be featured on the blog.