GIFT GUIDE: THE BEST DOLL HOUSE ideas FOR CHRISTMAS 2022
Get the perfect doll house as a Christmas present this year for your little doll house lover. These 5 wooden dollhouses take the cake.
So what makes a great Christmas present? Doll houses make an excellent present because they spark imagination and creativity which is exactly what kids love!
When you think about the best things in life, often times that list will include some of those childhood memories that sparked a lifelong interest. One memory that stands out from my early childhood was the year I received a doll house as a gift.
The first doll house I remember was a vintage 1990's Little Tikes dollhouse- you know the one- brightly colored plastic with stairs, a red car, carport and swing, a blue roof. The set came with all of the family members, dad, mom, boy, girl and a baby (maybe 2?).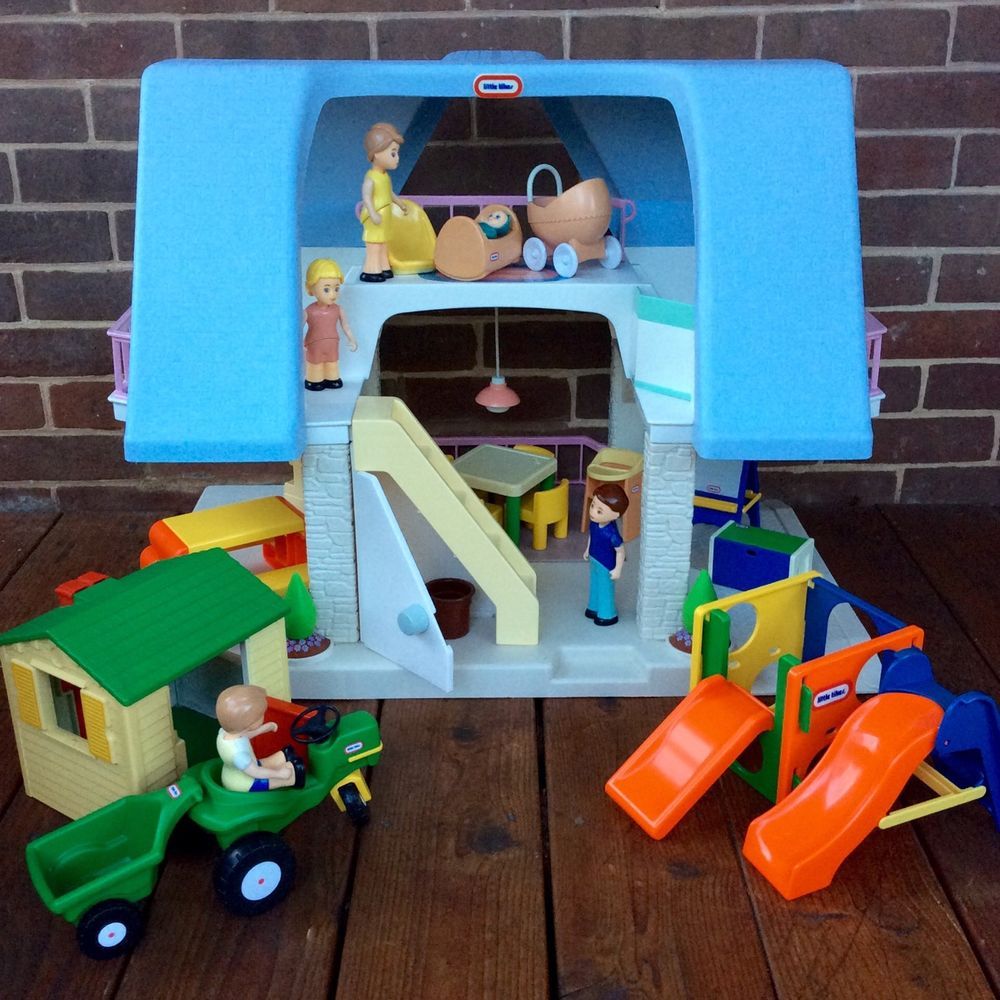 The deck pulled out and there was a sticker "rug" in the upstairs hallway which divided the two sides of the house. I have many, many memories of playing with this dollhouse day in and day out. Have the memories of your dollhouse come flooding back?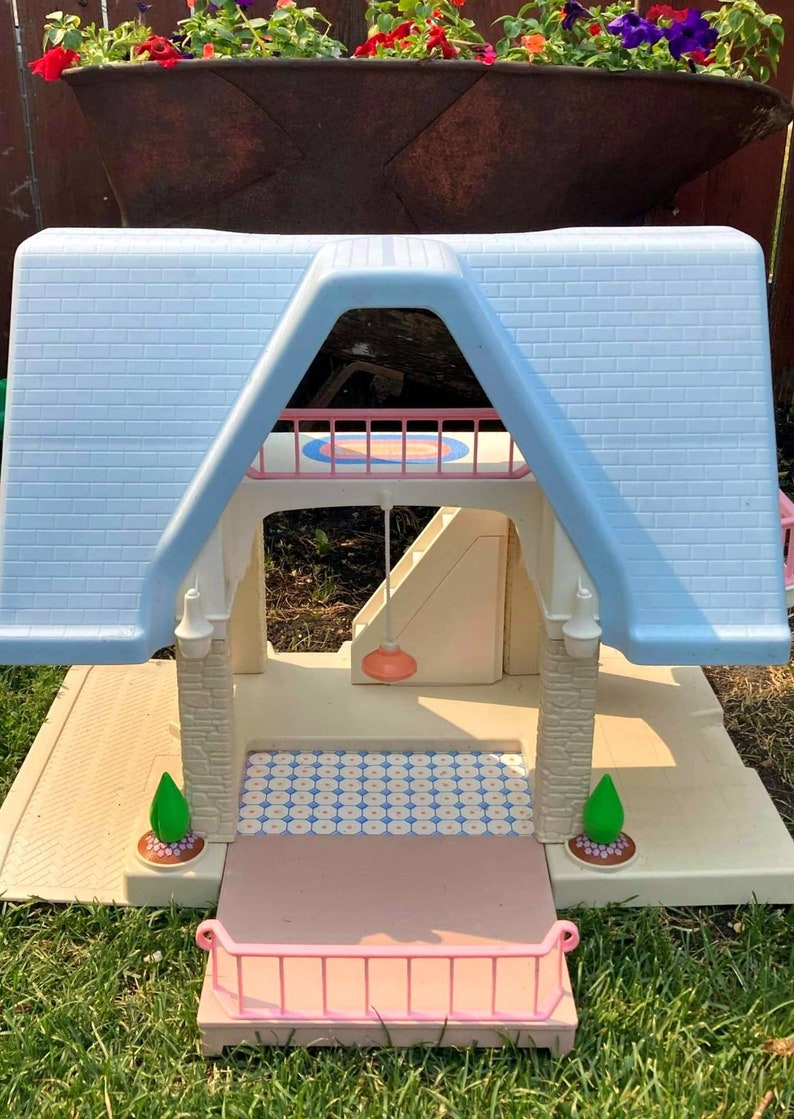 The next dollhouse was a very vintage wooden 3 story dollhouse that was passed down from family. I had lots of handmade wooden furniture, chairs made of coiled beer cans and upholstered by hand with pink velvet fabric. Maybe that's where my love of pink textiles started.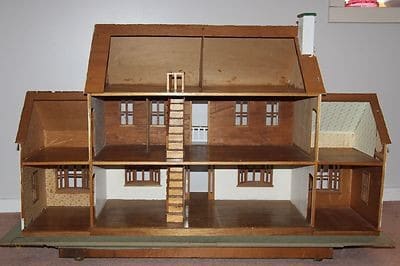 WHAT IS THE BEST CHRISTMAS GIFT?
While maybe not ranked number 1 (that would be a puppy) it is safe to say that opening up a doll house on Christmas morning and spreading all the furniture across the living room floor, this toy wins year over year.
On a side note, we went the puppy route last year and we now have a 2 year old black standard poodle named BASH.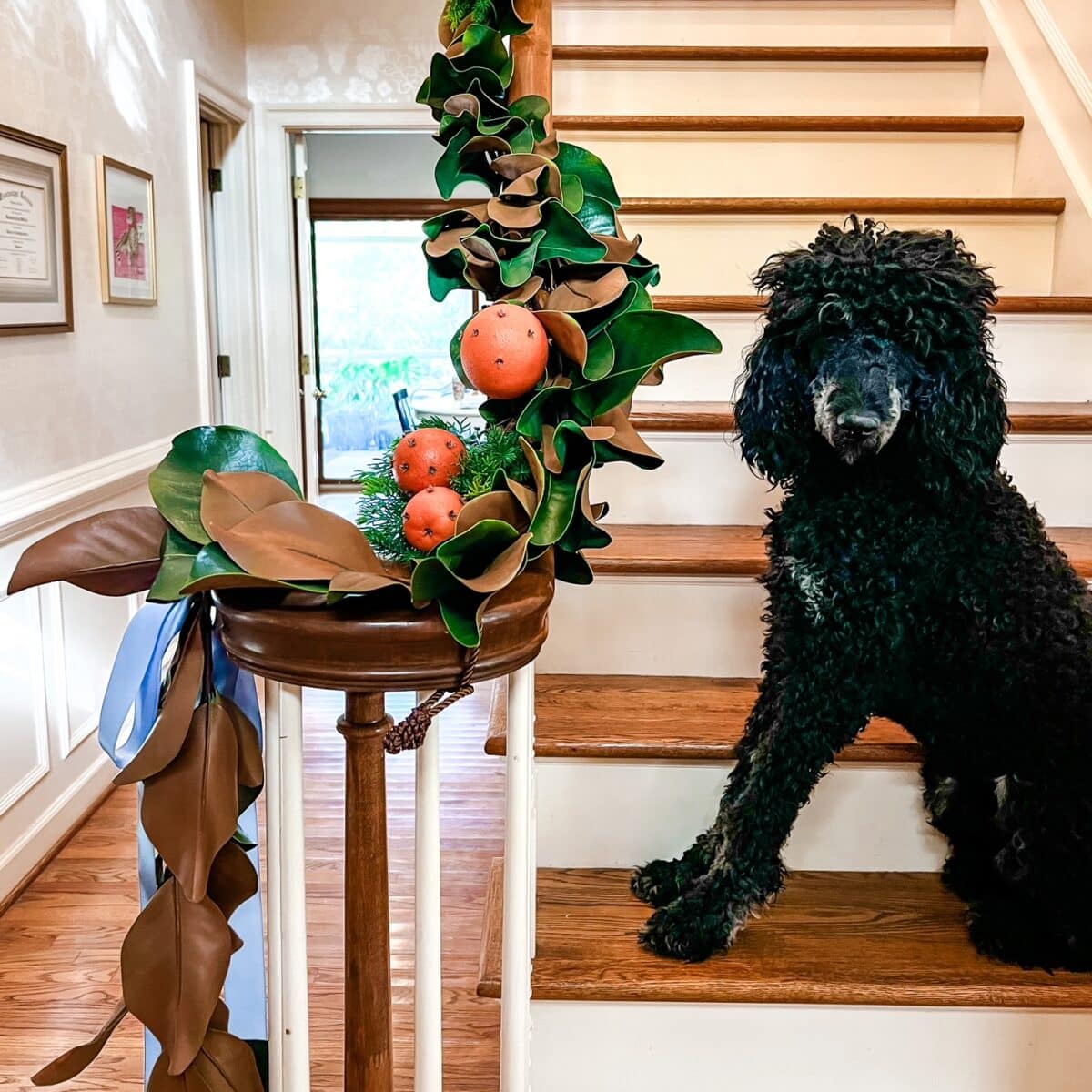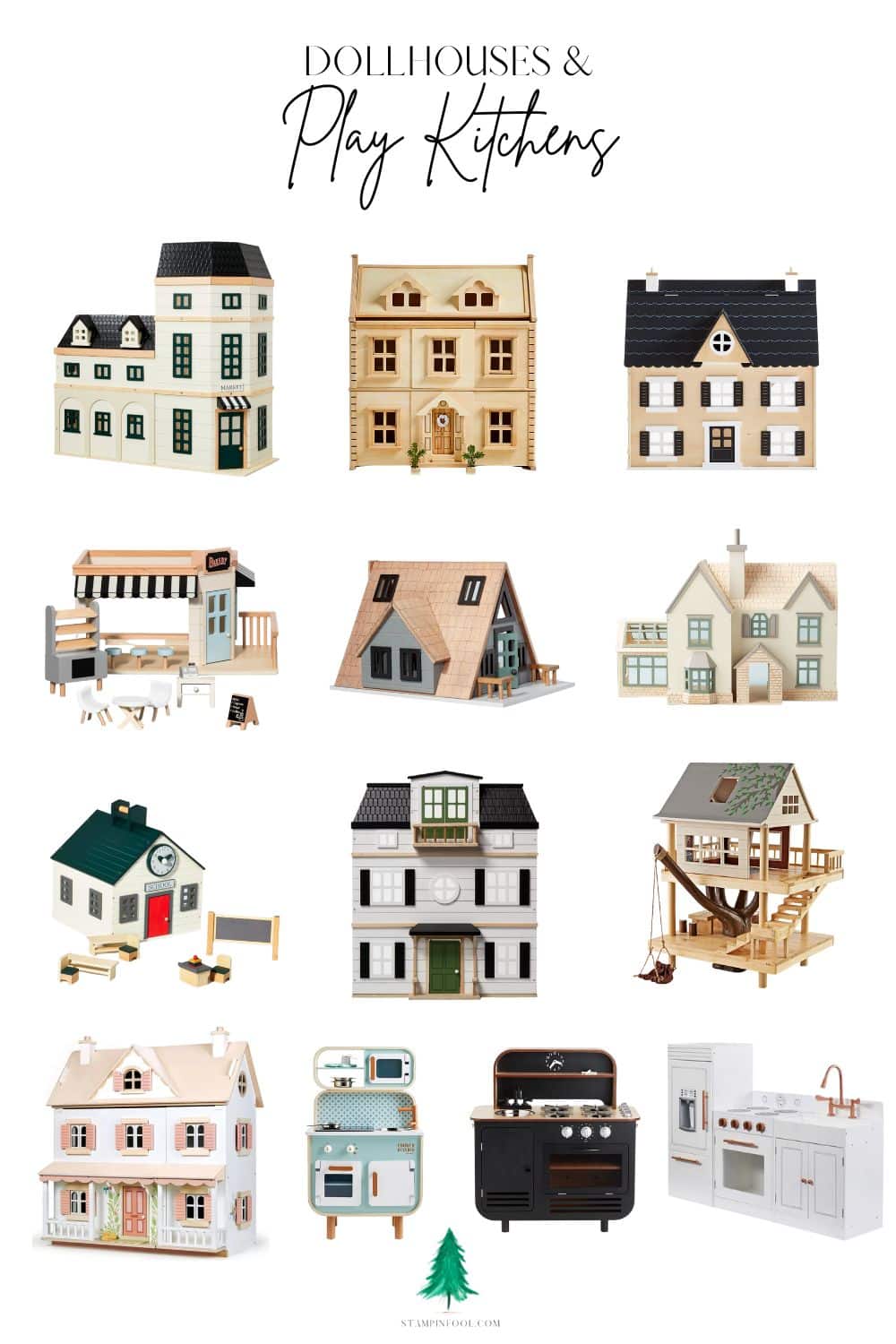 Back to the Best Doll houseS
I've admitted the puppy is likely the number one gift of all time, although they are a lot of work, so maybe not, ha! But we also know that doll houses can come in as a close second and also provide years of creativity and independent play for little ones.
We've searched high and low for the best wooden doll houses and these 5 dollhouses take the cake for being classy and timeless. There's no cheap plastic parts here!
This post may contain affiliate links- meaning when you purchase through the link and I receive a small commission. It feeds my Starbucks addiction & for that I thank you! You can see my full disclosure policy here.
Tree House Doll house from Crate & Kids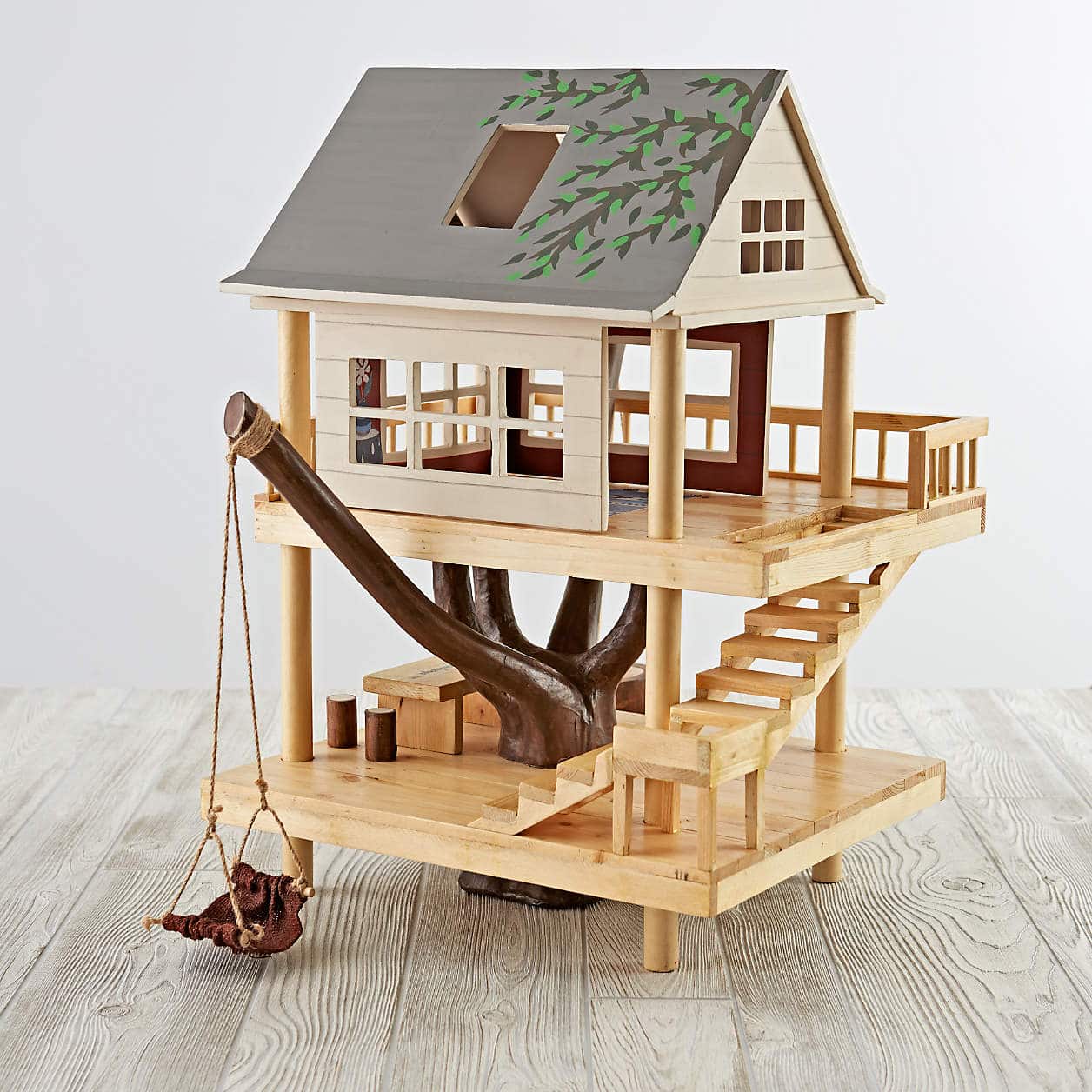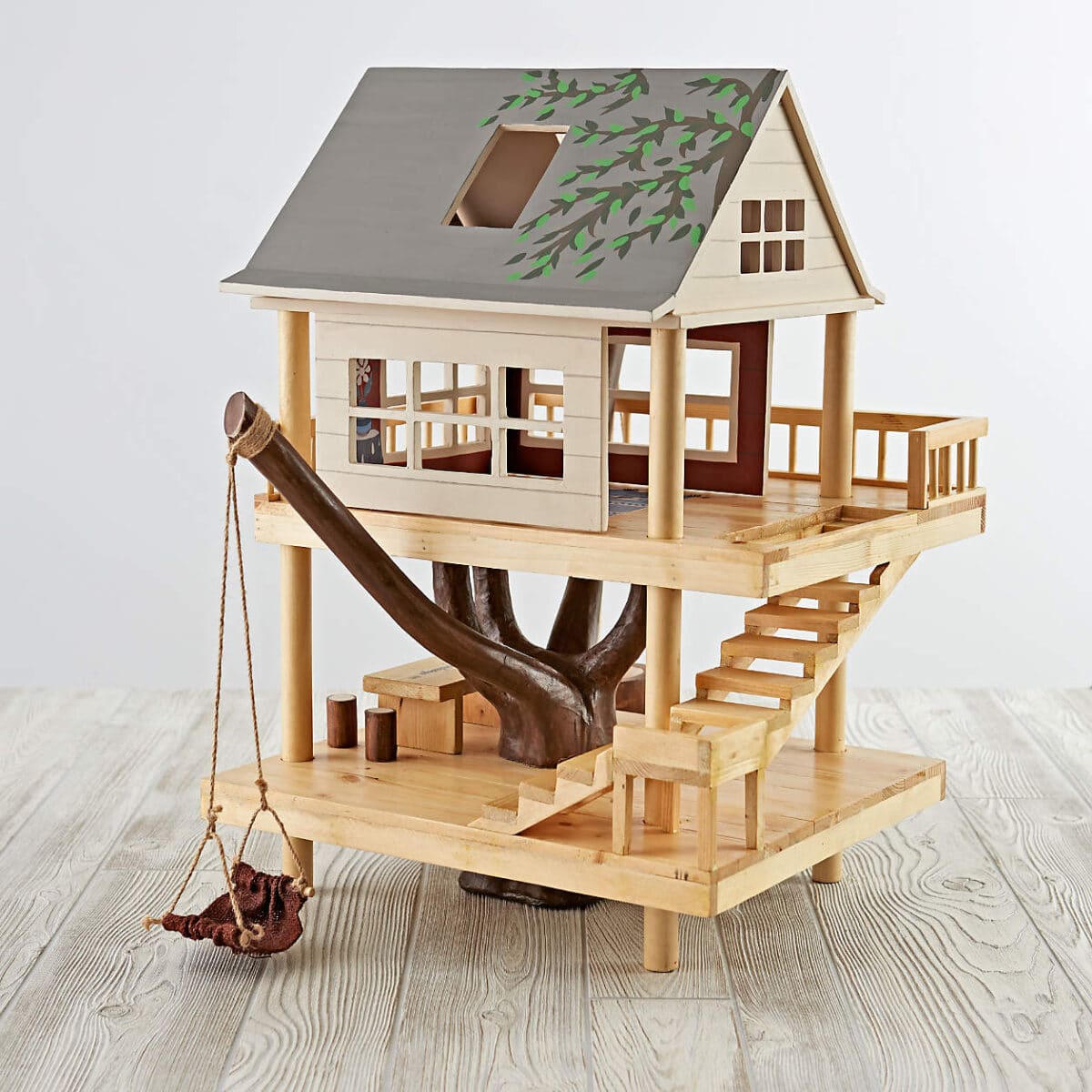 Next on our list is this wooden tree house doll house from Crate and Barrel's kids line, Crate and Kids. I've seen plastic tree house toys before, but this wooden take on treehouse meets doll house is new to me, and that's why I like it so much.
It comes in at a whopping 25″ tall, a little over 2 feet, which is a good size to be able to walk the little woodland critters around the house. It includes tree like branches under the house, an attic and stairs as well as a tree swing- all of the things I want in my own home!
You can purchase the set of little woodland friends separately or play with your own doll house figures in this treehouse combo.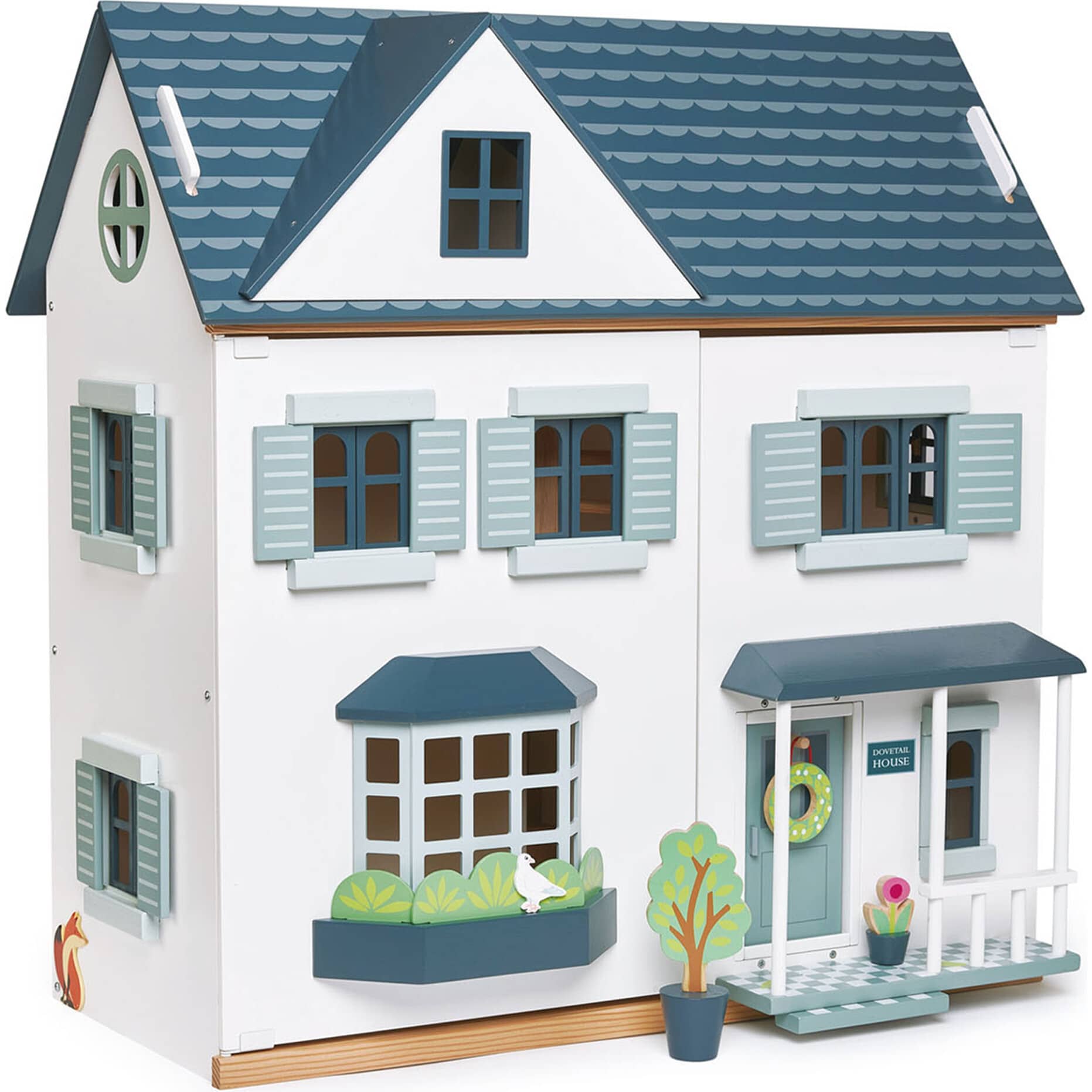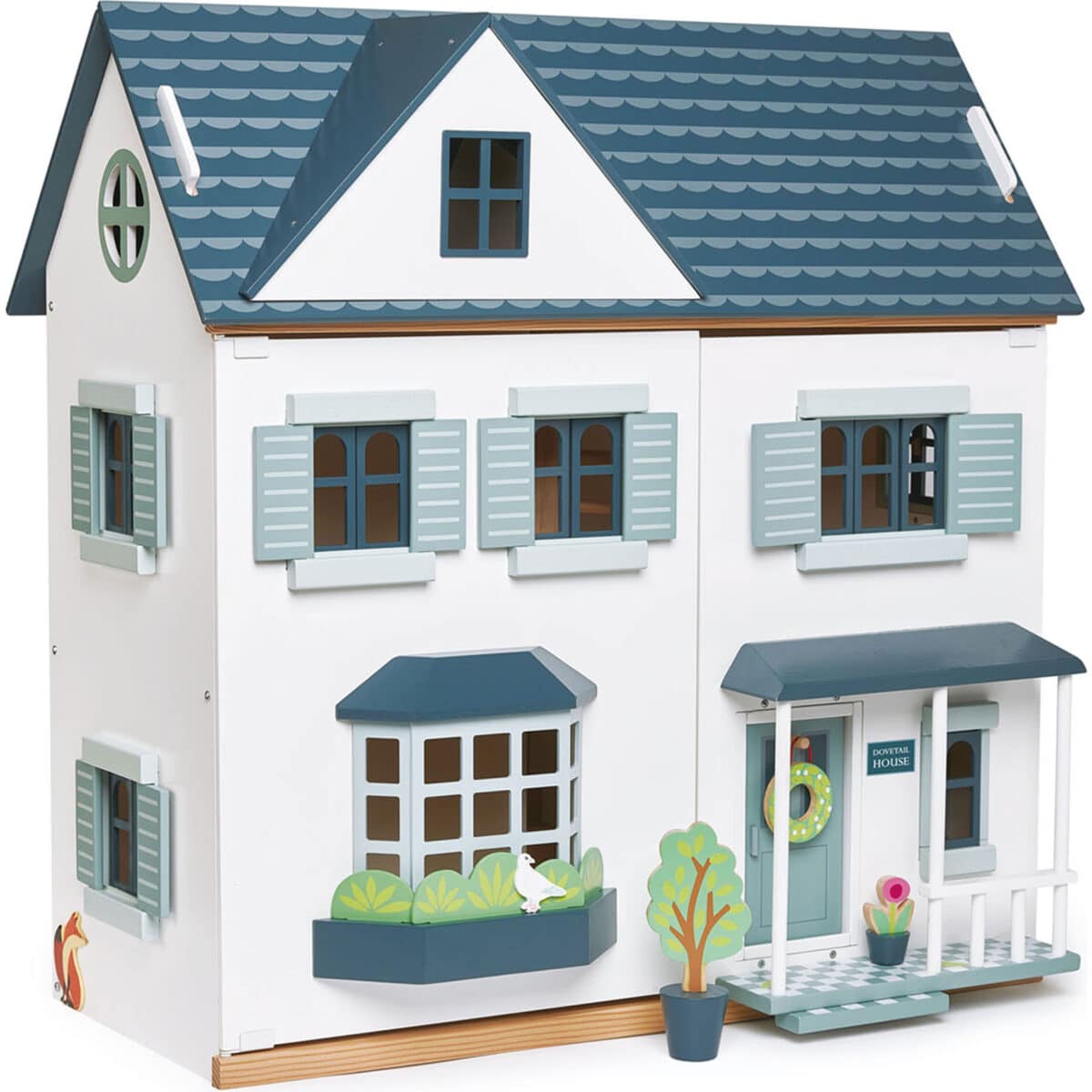 Wooden Blue Dollhouse
This adorable blue roofed, wooden dollhouse is probably my favorite on the list. It's large with six rooms (including the attic) waiting to be filled with furniture and little people and imaginative play.
I'm listing it in the three places it is sold, because it is selling out fast in each store and it's only October!
Magnolia Dollhouse From Target
Hot Seller! We all know I like to wander the isles of Target with a Starbucks in my hand. These Magnolia dollhouses from Target are a win.
But, they are selling out fast. I've listed both the modern farmhouse dollhouse and the treehouse dollhouse because one or the other is likely to be out of stock quickly.
Let their creative minds run free with the Wooden Toy Treehouse from Hearth & Hand™ with Magnolia. This toy treehouse set features a white house with a black roof and two porches. It also has a tire swing, making this toy set a fun pastime any time of day. It's made from wood for a cute, authentic look they will love. Set up the tree house with their favorite actions figures, dolls or other toys for a creative, imaginary set up that will make for hours of play.

Celebrate the everyday with Hearth & Hand — created exclusively for Target in collaboration with Magnolia, a home and lifestyle brand by Chip & Joanna Gaines. Built upon our shared commitment to giving back to our communities, these pieces reveal the beauty of everyday moments shared with family and friends.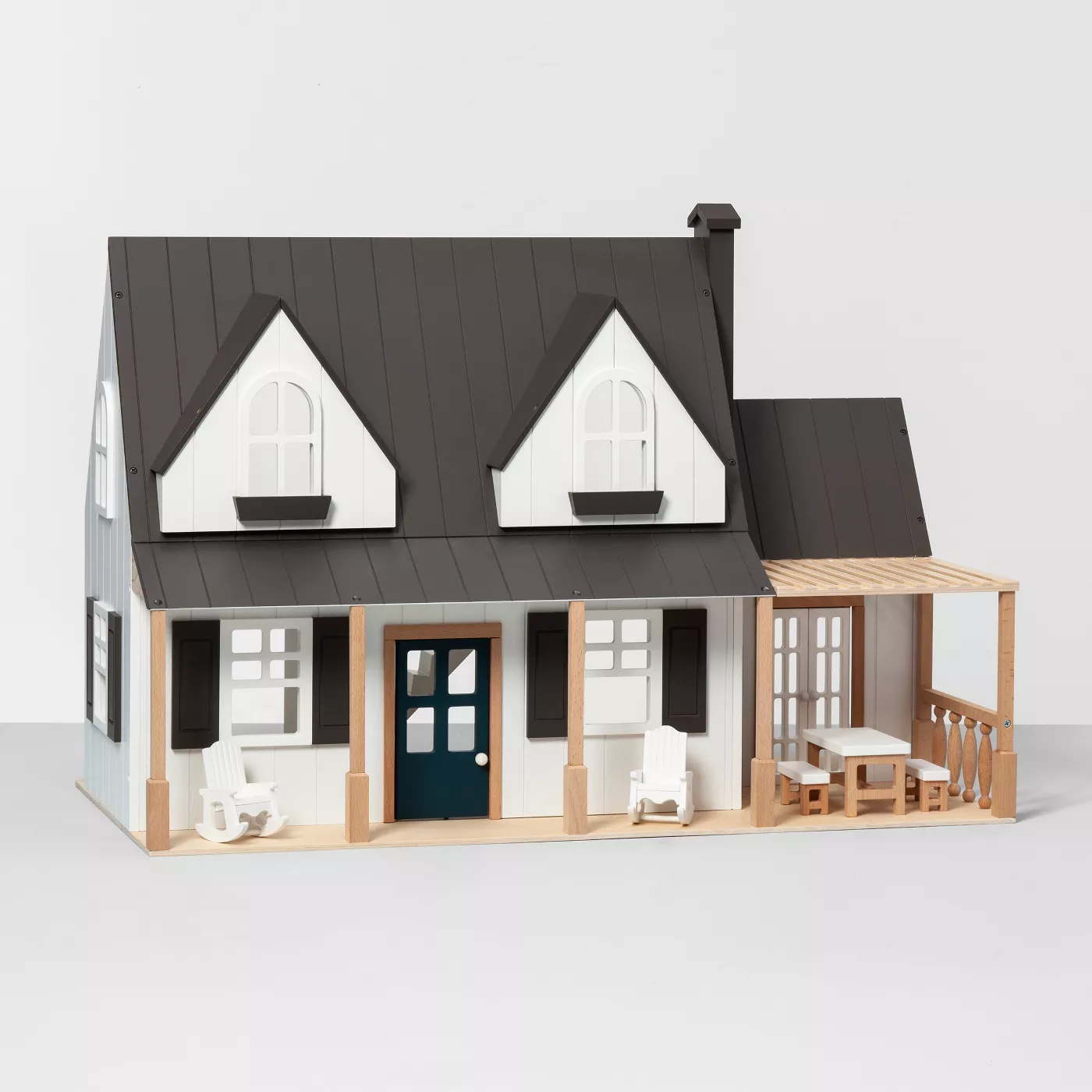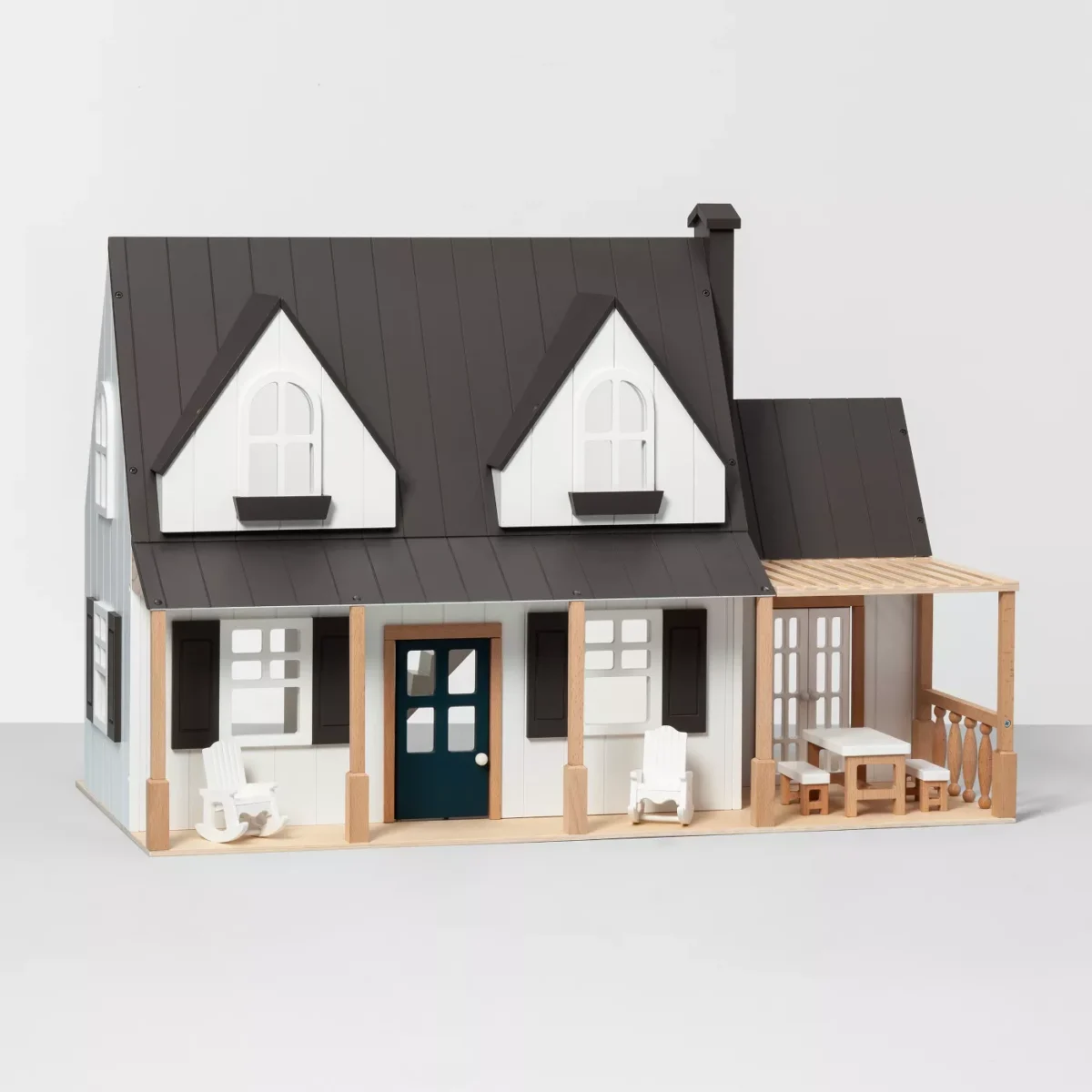 COMING SOON: Hearth & Hand Kids Gifting Collection
These next three "dollhouses" knock it out of the park. I'm listing them in the round up because the invoke imaginative play and have the unique quality of wooden toys instead of plastic junk.
The Best Doll House Furniture for a Realistic Dollhouse
Etsy is my go to for dollhouse furniture. Whether it is hand crafted from wood or 3D printed, you won't be disappointed with these finds.
Check it out: Etsy Dollhouse Furniture
Quick Links to Our Favorite Doll Houses
This post may contain affiliate links- meaning when you purchase through the link and I receive a small commission. It feeds my Starbucks addiction & for that I thank you! You can see my full disclosure policy here.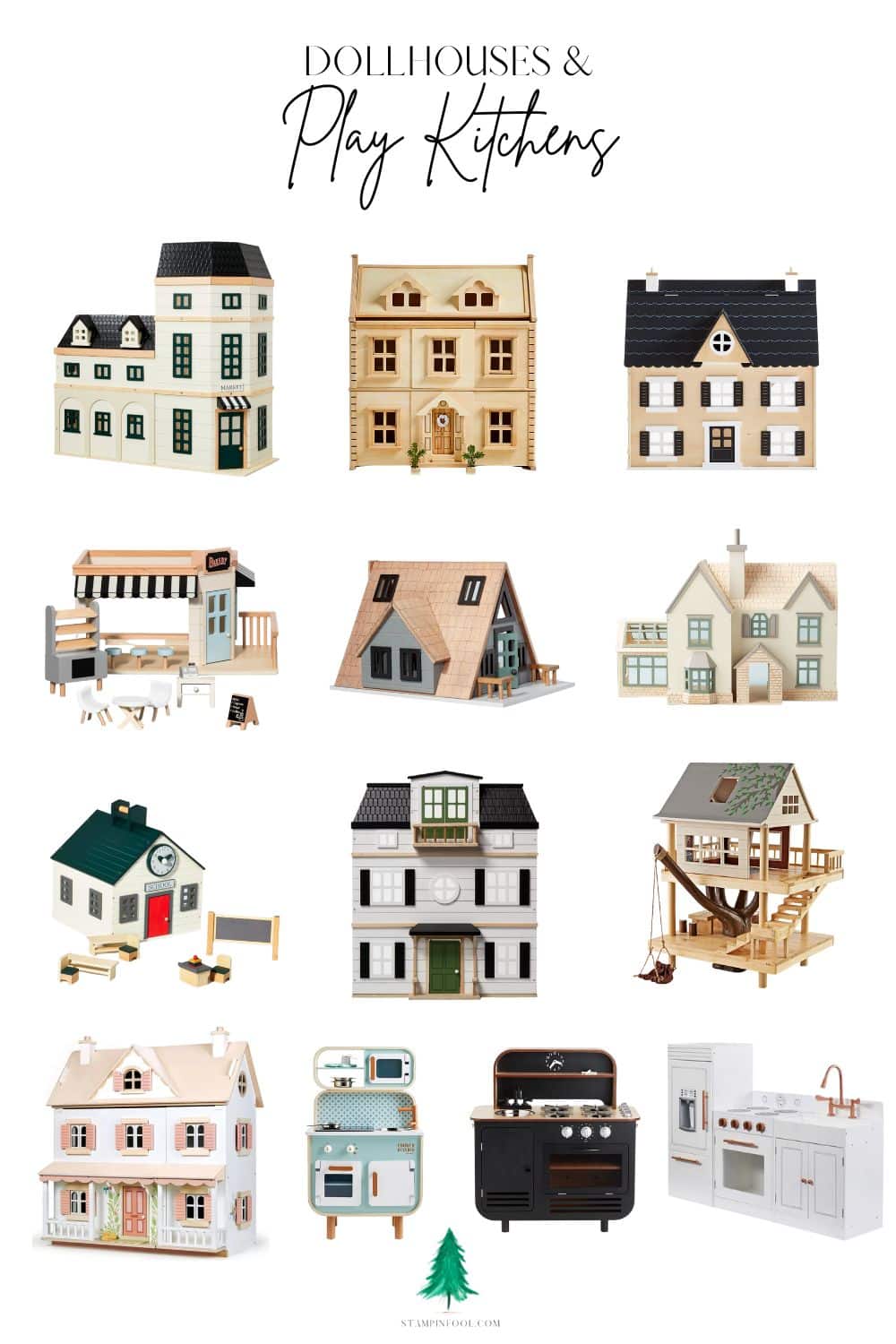 Need help finding the perfect selections for your home, become a client. Online or in person.
Posts You'll Love