12 Sets of Free Printable Christmas Gift Tags 2020
Get these free printable Christmas gift tags that are going to look great on your gifts this year in 2020. The hardest part will be choosing your favorite one. Just print and add ribbon for a festive gift topper.
Use these free printable Christmas gift tags to make your presents extra special this year. Printable gift tags are a great way to add personality to your gift. It's as easy as picking that gift tag that best represents you (the gifter) or the recipient!
First, choose the free printable Christmas gift tag of your choice.
Download the PDF by clicking on the photo below.
Print out the page of gift tags on white cardstock or thick paper. (there are 8 tags per page).
Next, cut out each of the 8 gift tags on the page with scissors or a paper trimmer.
Then, attach them to your gift with tape or ribbon. Lastly, sign your name & give away to spread holiday joy and cheer!
FREE PRINTABLE CHRISTMAS GIFT TAGS
Black and white sweaters
This pink background sets a Stampin Fool style Christmas scene for black and white sweaters which remind me of Schitts Creek.
Eww David. (Click the tag to download the PDF).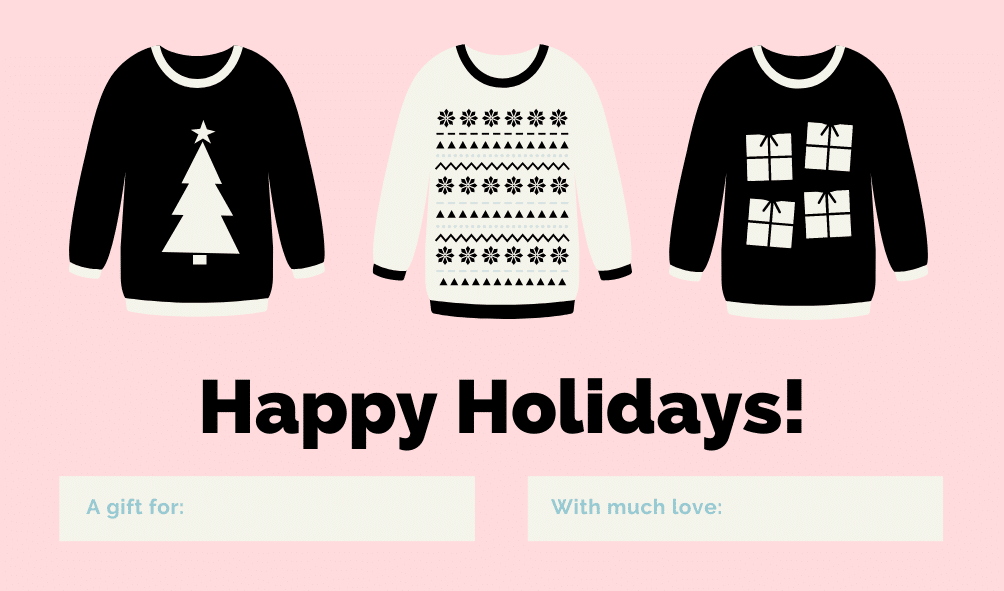 For a more classic take on the holiday ugly sweater party are these faire isle sweater Christmas gift tags.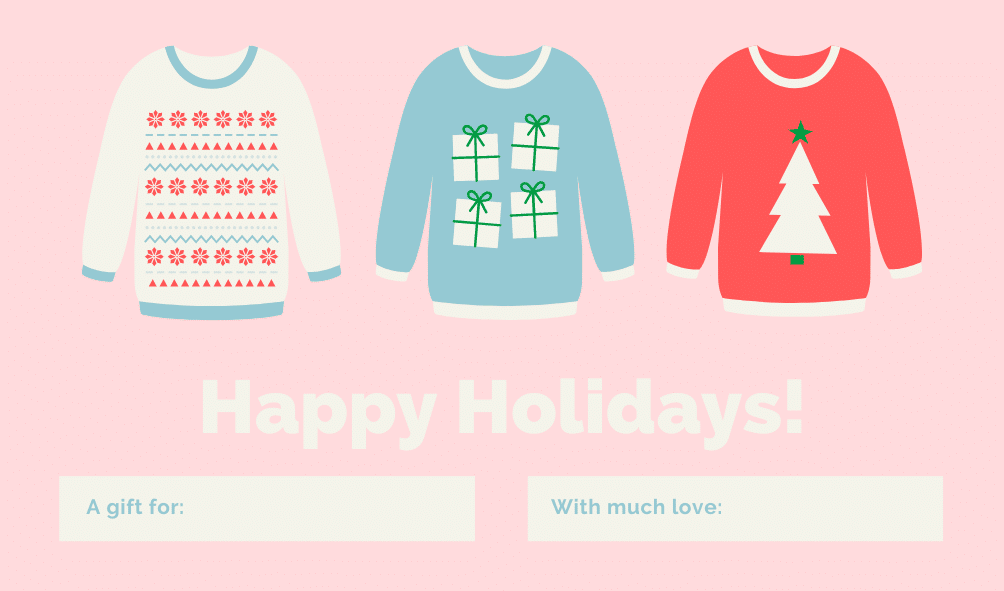 HAPPY HOLIDAYS
Short but sweet, these pink striped Christmas gift tags are charming to attach to any homemade present.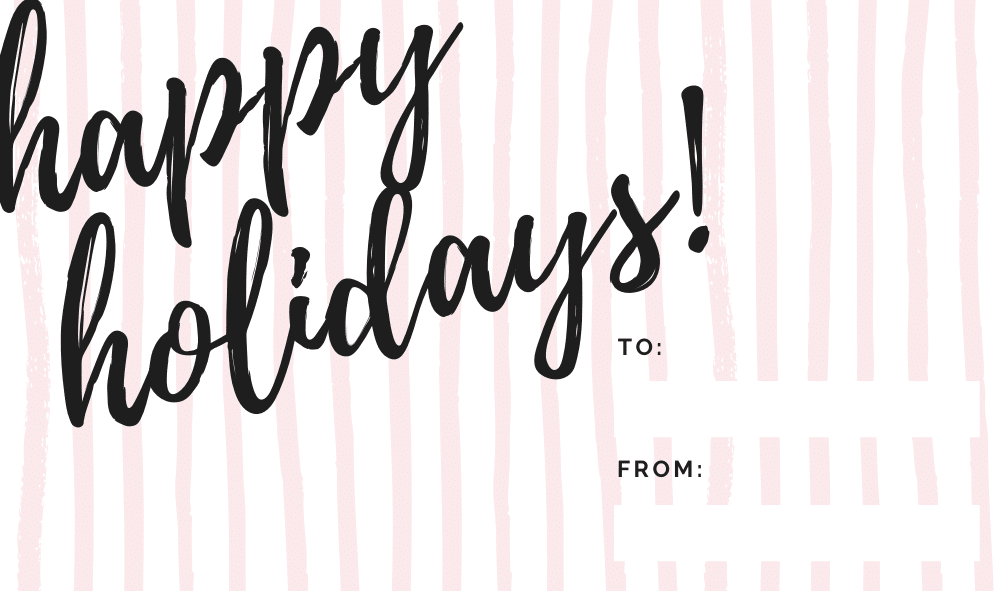 I've also swapped out the pink for blue and green stripes to match your wrapping paper or style.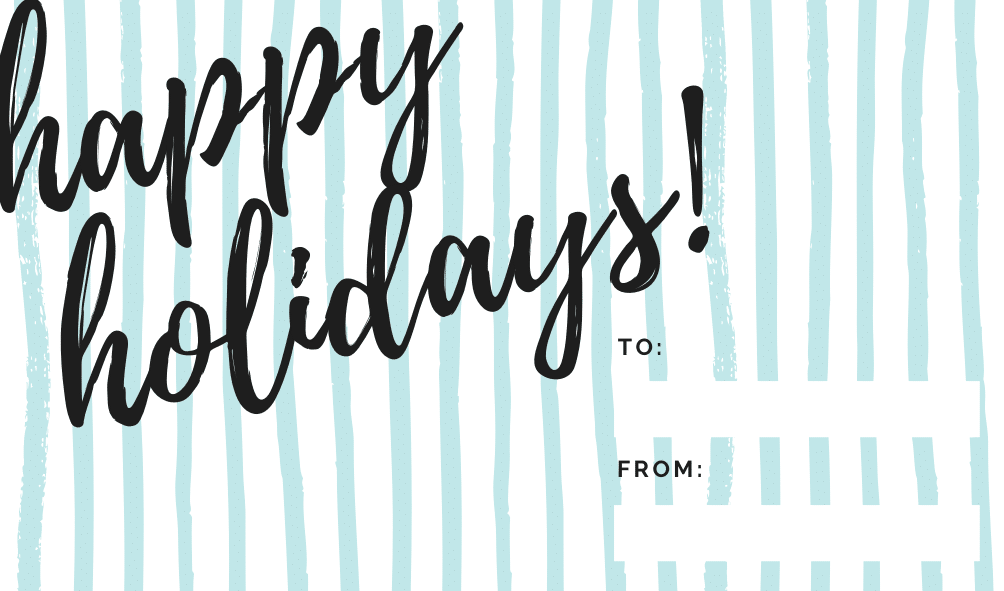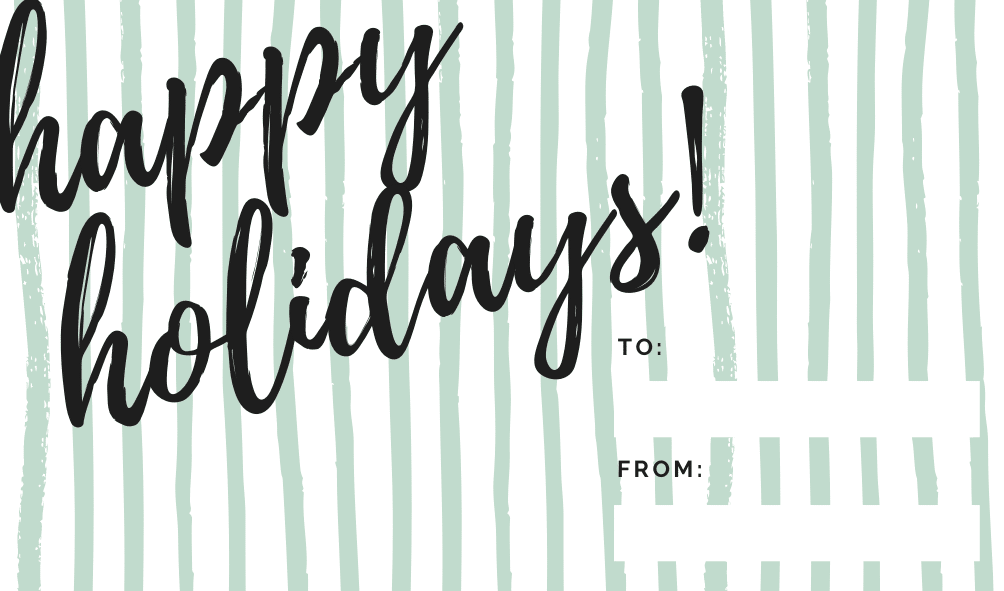 CANDY CANE CHRISTMAS
Use these candy cane Christmas gift tags for a classic holiday label.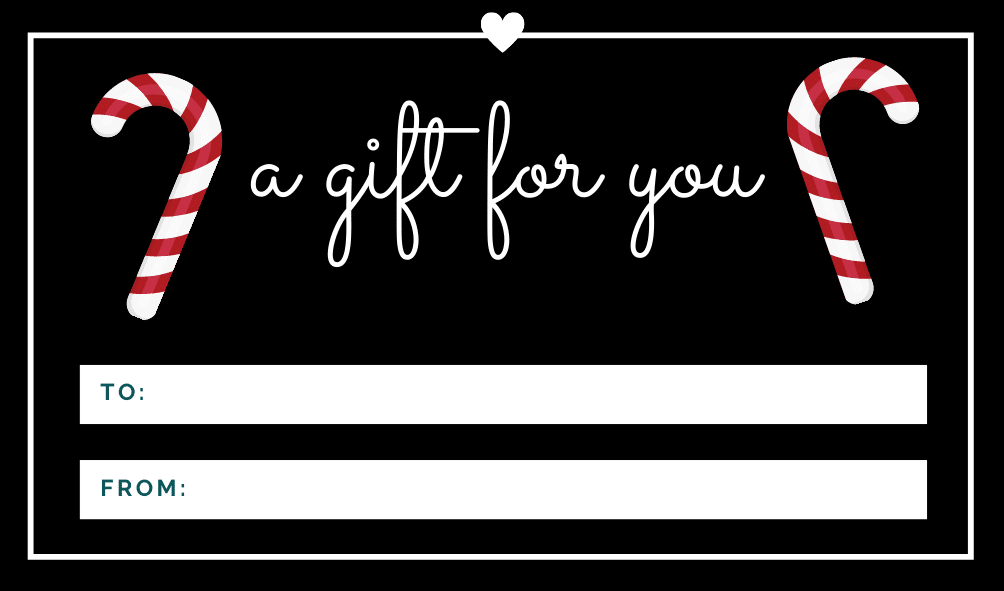 HANDMADE CHRISTMAS GIFT TAG
What I love about these Christmas Tree gift tag printables is that they are understated with watercolor trees and a "handmade with love" script.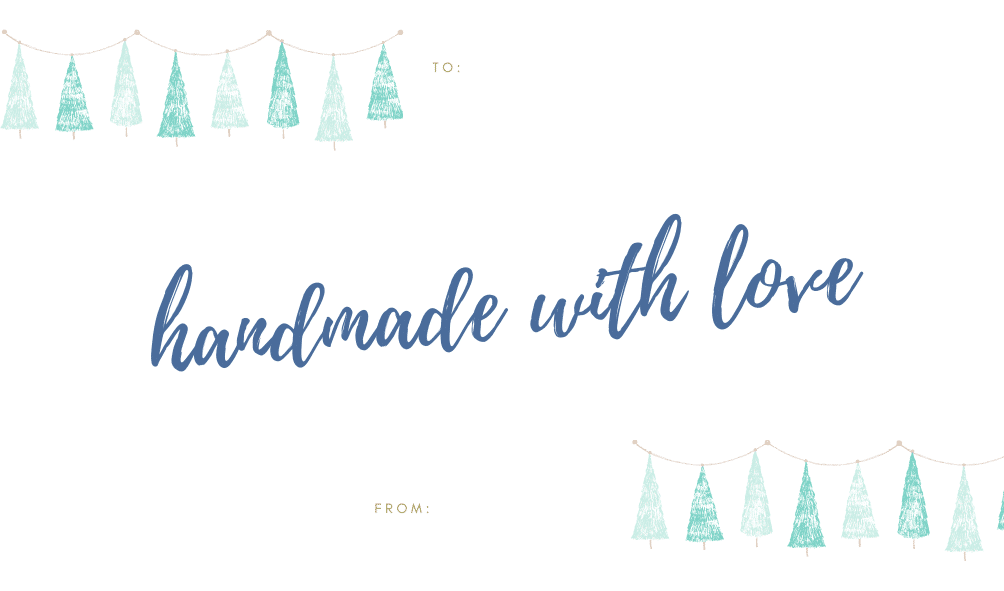 THERE'S ALWAYS ONE
HO, HO, HO, Merry Christmas. This free printable Christmas gift tag is perfect for that jolly friend who laughs at a good joke.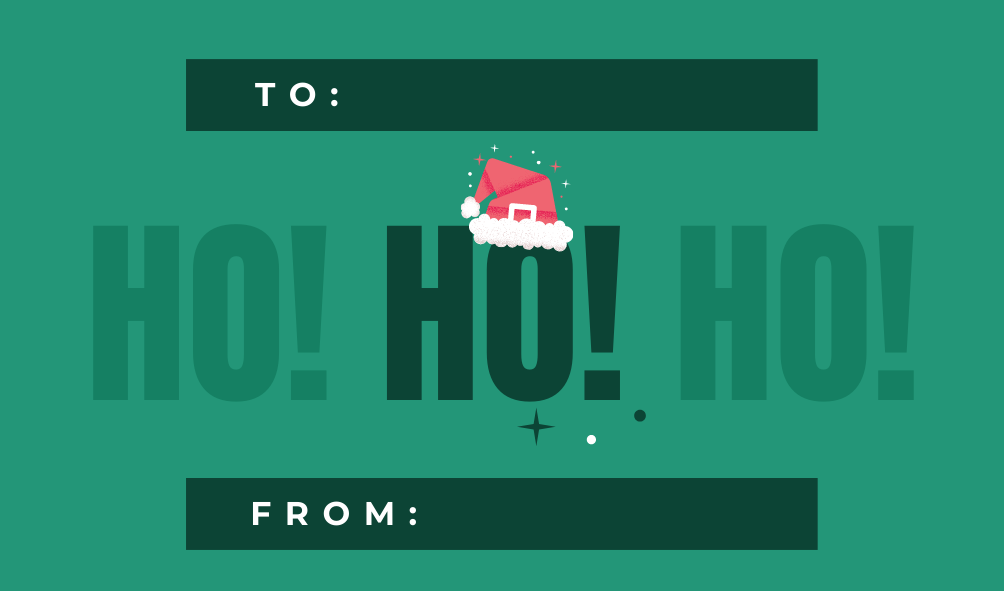 STAND MIXER CHRISTMAS GIFT TAG 2020
Use this printable Christmas gift tag with the classic stand mixer on it to give cookies, cakes and treats in as gifts in 2020.
WARM WISHES
How cute would this free printed Christmas gift tag be attached to a hot chocolate gift basket or as a sign on your holiday hot cocoa bar.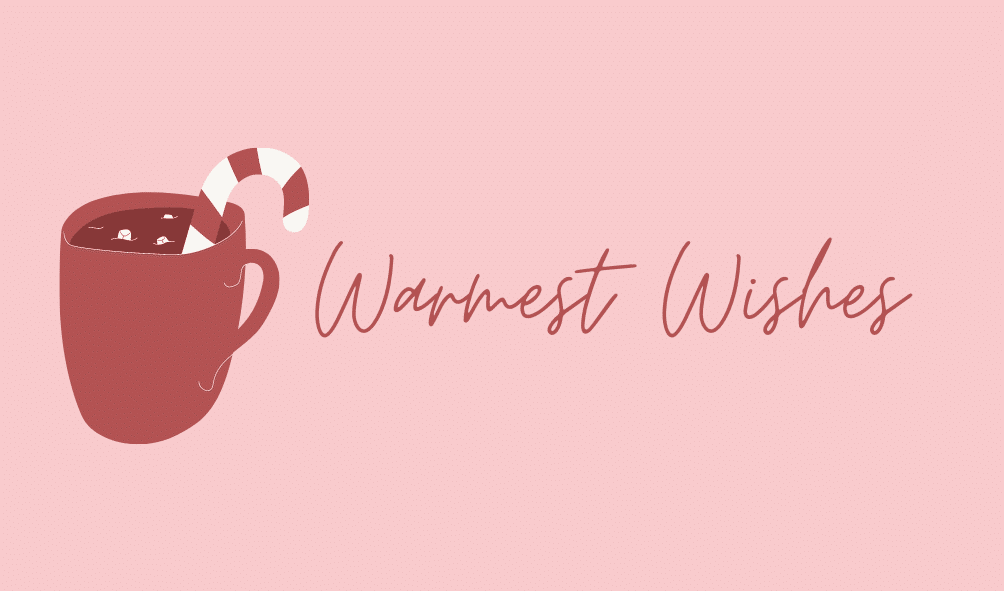 MERRY & BRIGHT 2020 GIFT TAG
Use these Merry & Bright Christmas Tree free printable gift tags to brighten your holiday gift giving.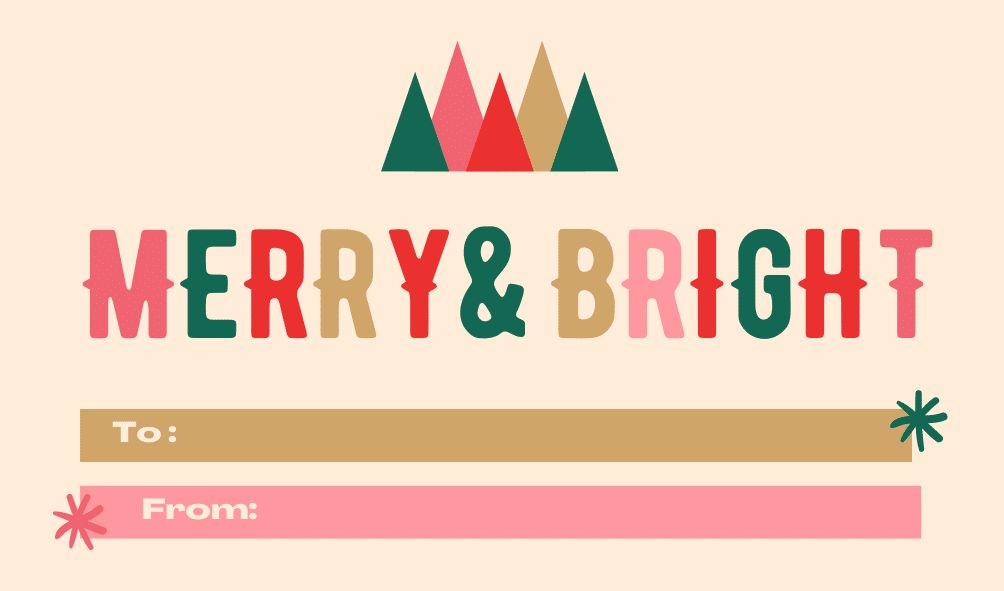 Another rendition of Merry & Bright!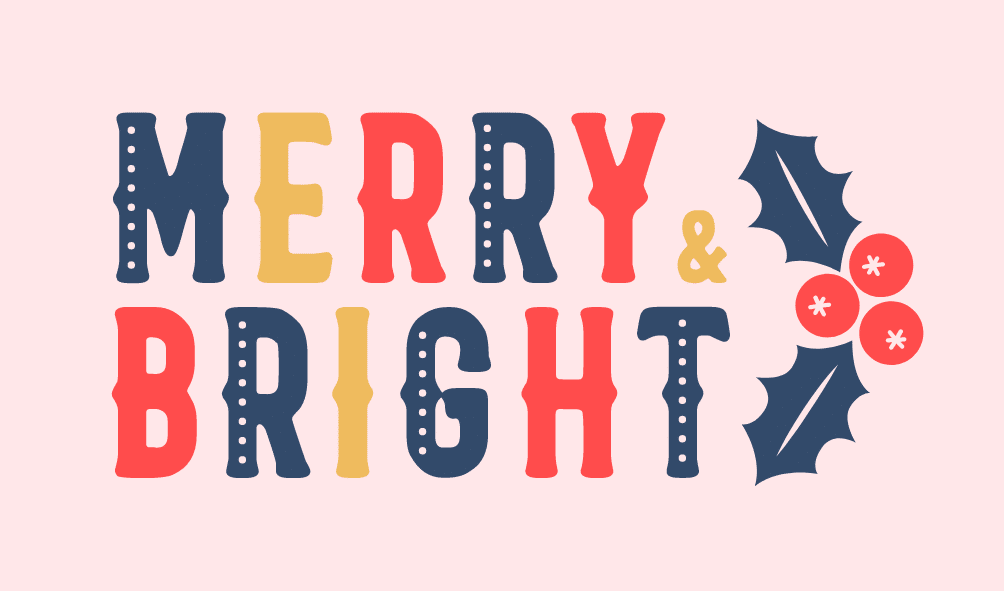 Posts You'll Love:
How to Make a DIY Vintage Ornament Wreath
Emerald Green & White Christmas Tree Theme
How to Make a DIY Coffee Gift Card Holder for the Perfect Gift