THE WHITE CHRISTMAS TREE & FLOCKED CHRISTMAS TREES
If you've made it this far, but you aren't convinced that a pink christmas tree is in the cards for you, consider a white, flocked tree.
A few years ago there was a live Christmas tree shortage. Long story short, the crops were mostly wiped out and we were too late in the game to find one large enough and not sickly looking.
So, we were left scrambling for an artificial christmas tree along with everyone else in our city of 100,000 residents. As you can imagine almost everything was sold out. Lowes and Home Depot were out of everything.
We headed to Walmart, next door to the hardware stores, and most of the artificial trees were sold out there as well. But, there was a flocked tree left and honestly it didn't look too bad.
I was surprised it was still available, but I think most people want green christmas trees. We get this flocked, pre-lit tree home and it turns out to be perfect for your style.
It's full and fluffy, well lit and has natural pinecones to add to the outdoorsy look. You can see how we decorate it last year with emerald green and gold ornaments.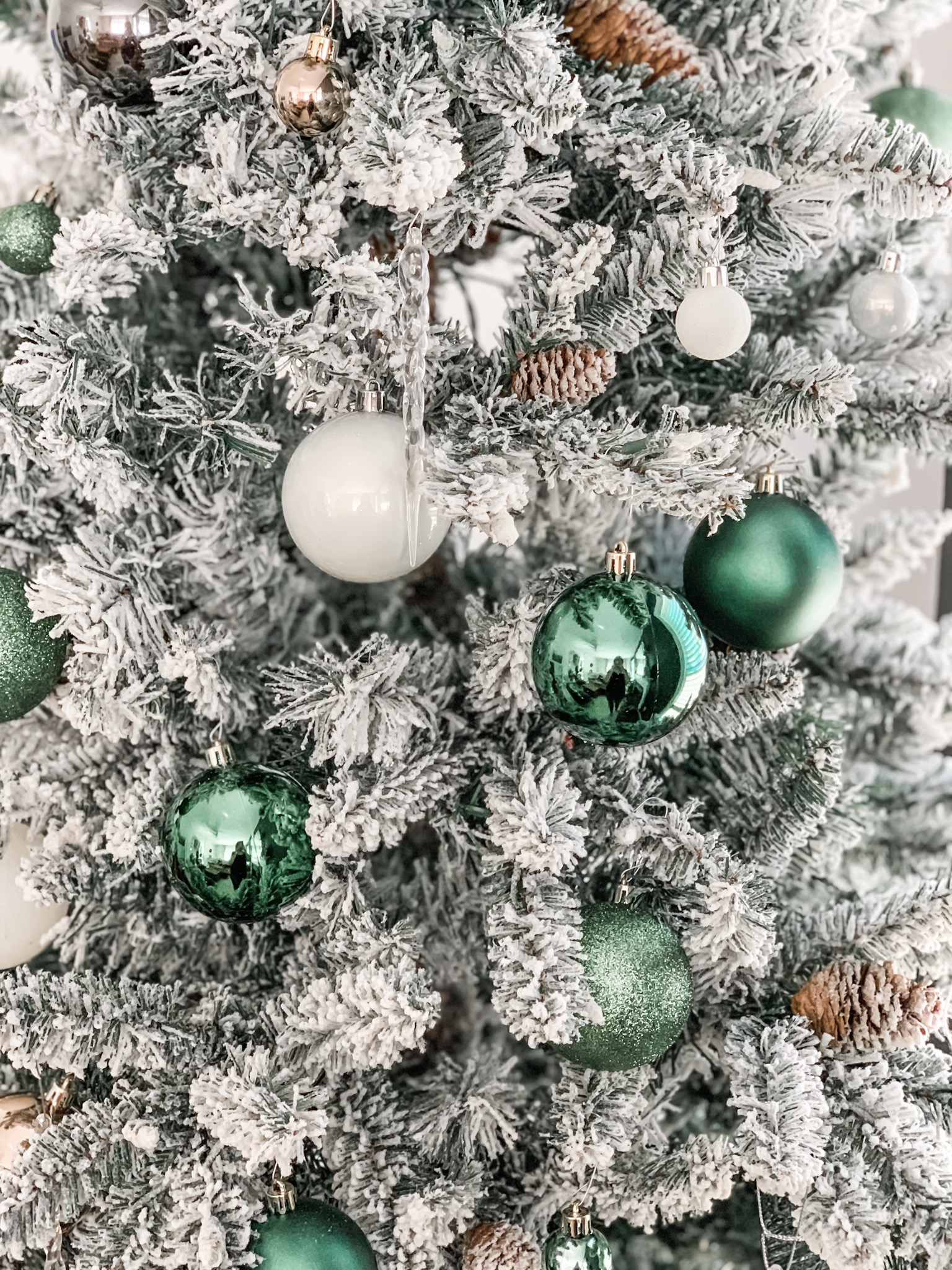 The white, flocked Christmas tree is a great alternative to wild colorful christmas trees! Here is a selection of white trees for your holiday decor.
POSTS YOU'LL LOVE: