Don't Miss These Pieces of Art For Your Home
Right behind choosing the right paint color and buying the perfect sized sofa, choosing art for your home is the next challenge. You want something that is interesting, enjoyable to look at and is the right size.
So how do you pick something that meets all three of those points and doesn't break the bank? I'm going to break down a few ways to find great art and share some of my favorites with you.
1. THRIFT STORE ART
Thrift stores and consignment shops are great places to start buying artwork. There is little investment and you can easily paint the frame or pop it in a new frame.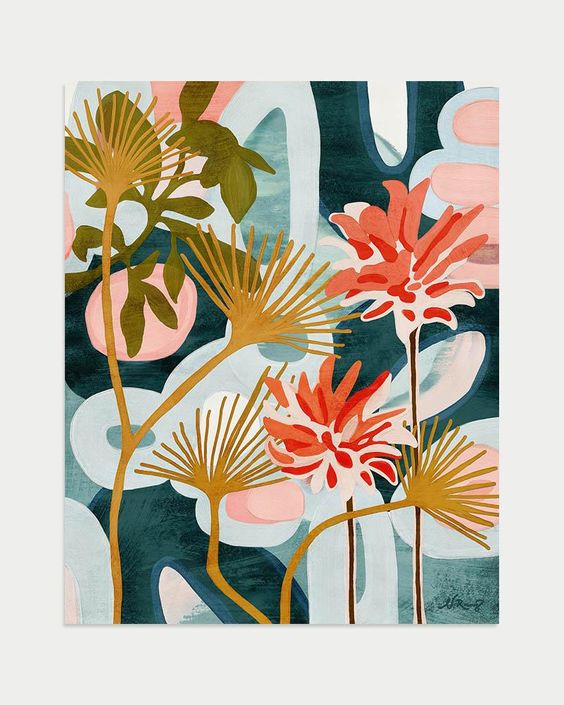 2. DOWNLOAD & FRAME ART
Next on the list is to choose an online art store that has digital downloads. You buy the download and send it to Walgreens for a 18″ x 24″ print and frame it yourself with a thrifted frame or my favorite large poster frame from Target.
3. ETSY ARTWORK
Etsy has both great downloadable and one of a kind art from all over the world in any theme you can think of. You can search by location to find someone local or by theme or color. The possibilities here are endless.
4. DIY ART
Lastly, but not least is to create DIY artwork. You can paint a canvas or watercolor paper or frame something you have like pages from a calendar, book, a silk scarf, or a great photo you took.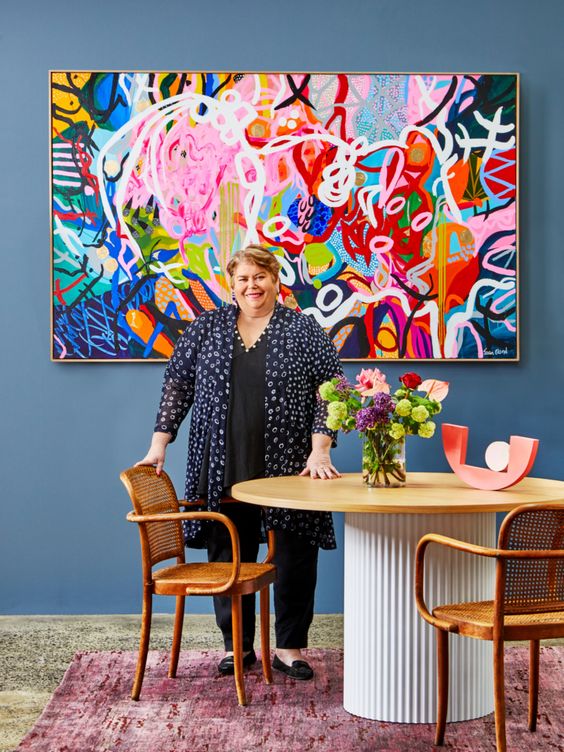 Choosing the Right Size Artwork
I will start with the rule: GO BIG. BIGGER THAN YOU THINK. Typically, I don't buy art smaller than 18″ x 24″ for hallways, stairwells or as part of a collection.
When buying art for above a sofa or piece of furniture it should be 2/3 the size of that piece. So for a 90″ sofa, your artwork should 60″ wide. That's huge! Have you ever bought art that large?
It's crazy right? But when you have a large piece of furniture or a huge blank wall that's 10′ long, you need a substantial piece of art to fill it, not just a 12″ or 24″ canvas from Target. (I love you Target, but I love art more).
HOME DECOR ART I LOVE
Now art is a personal choice. We all like different things and that's okay. I'm going to share some of my favorite styles here. And you should start looking for art you love as well.