Enjoy your morning coffee or evening cocktail with an upgrade – a luxurious, inviting home coffee station or bar with bold color & wallpaper.
Indulge in Luxurious Coffee Stations & Bars for Your Home
Want to level up your coffee experience without ever having to leave your home? Setting up a luxurious home coffee station and bar can make any morning feel like a special event.
Not only will this enhance your life but you'll also enjoy all the aesthetic benefits that come along with having an impeccably designed corner dedicated solely to brewing great-tasting java for years to come!
In today's blog post, we are excited to explore how different types of luxury coffee stations & bars can give you maximum enjoyment in the minimum amount of time.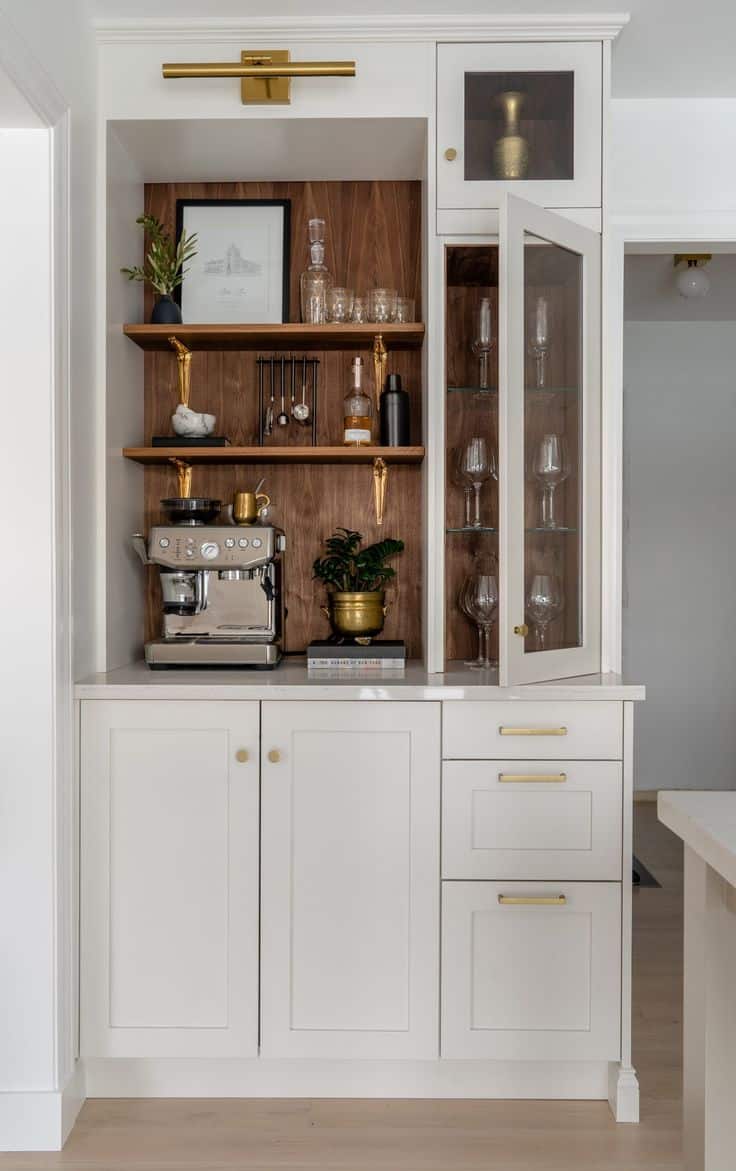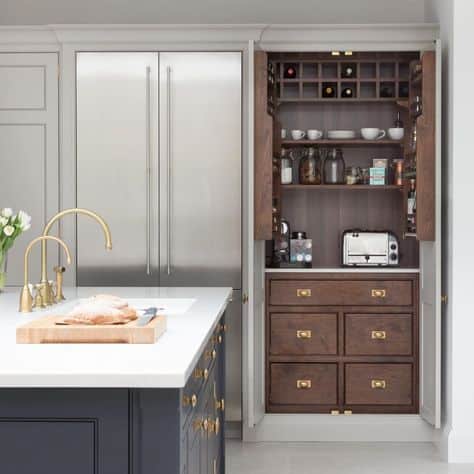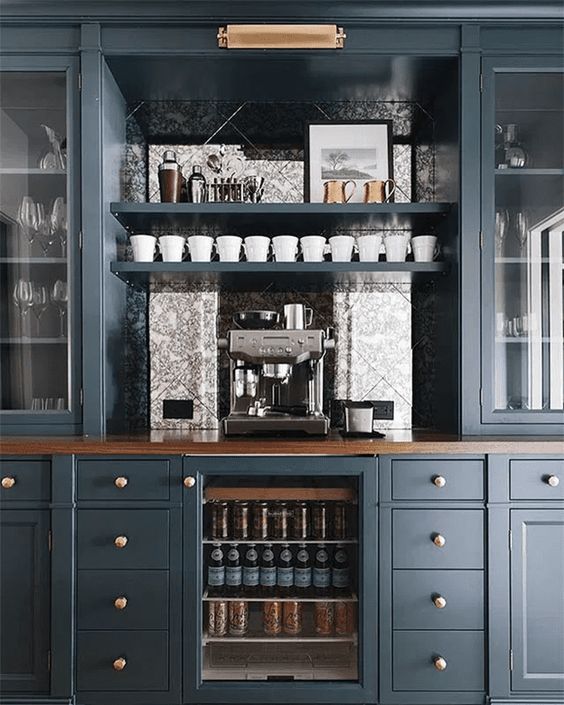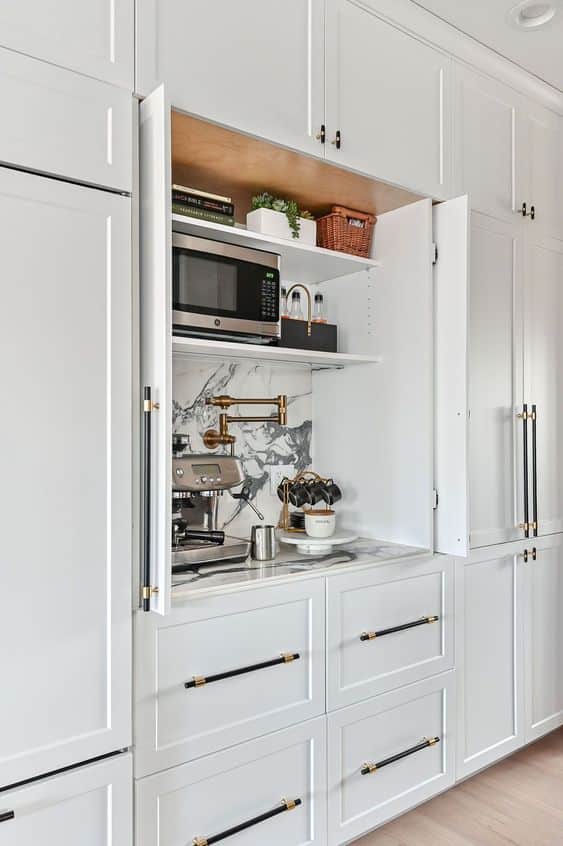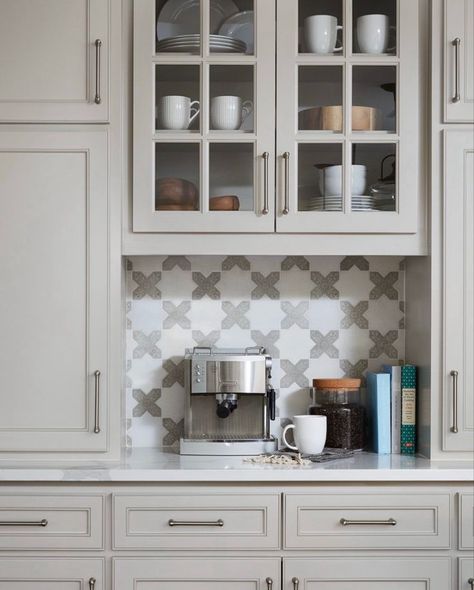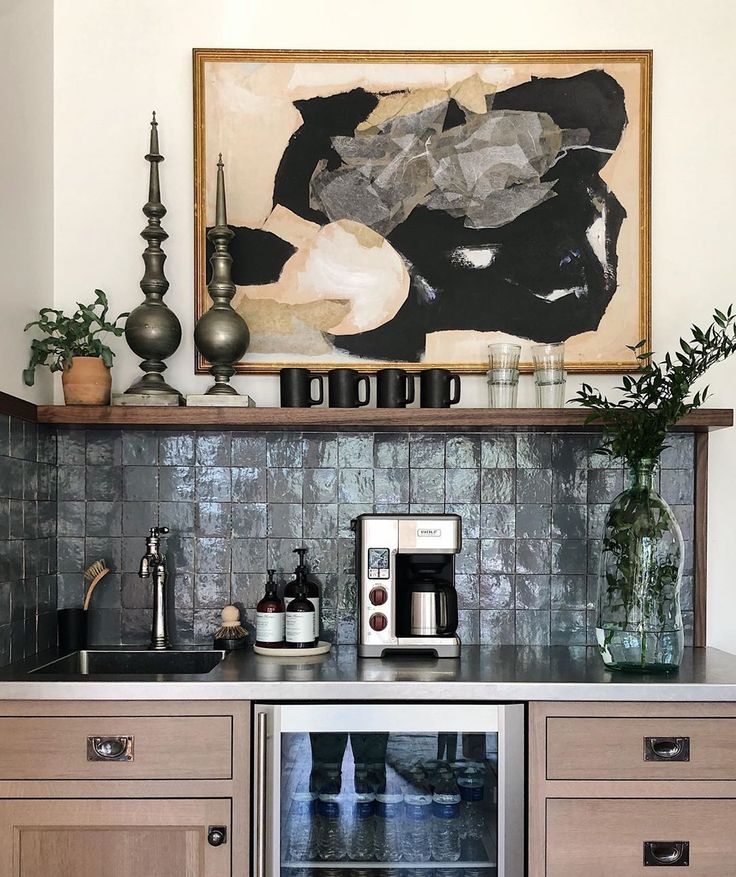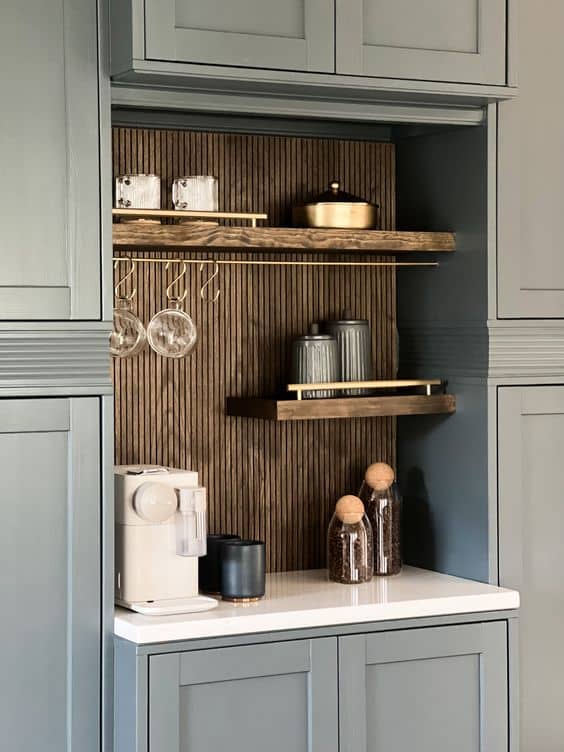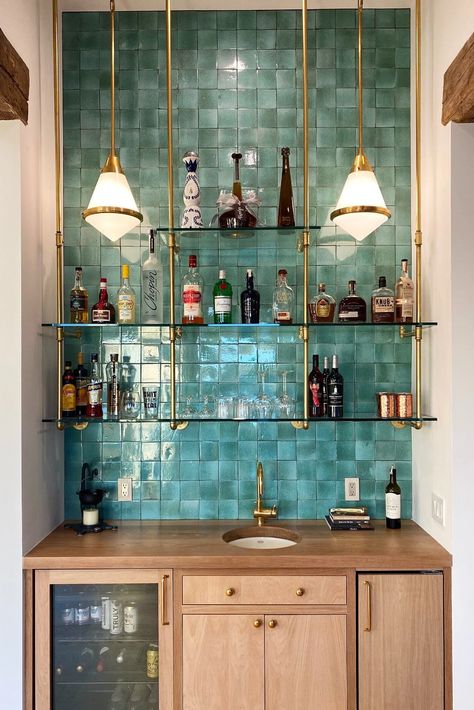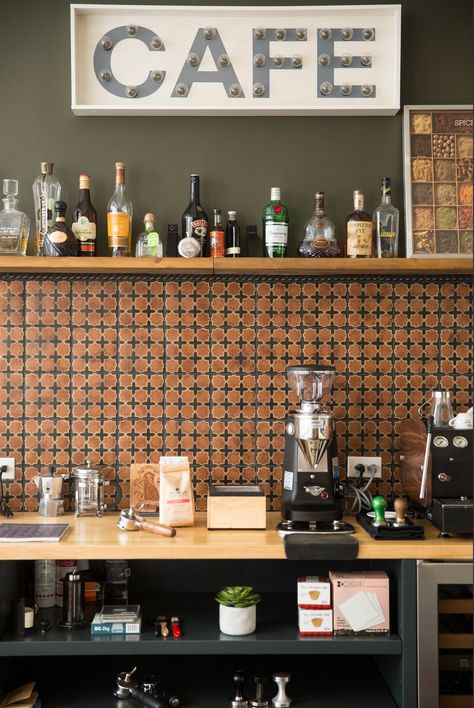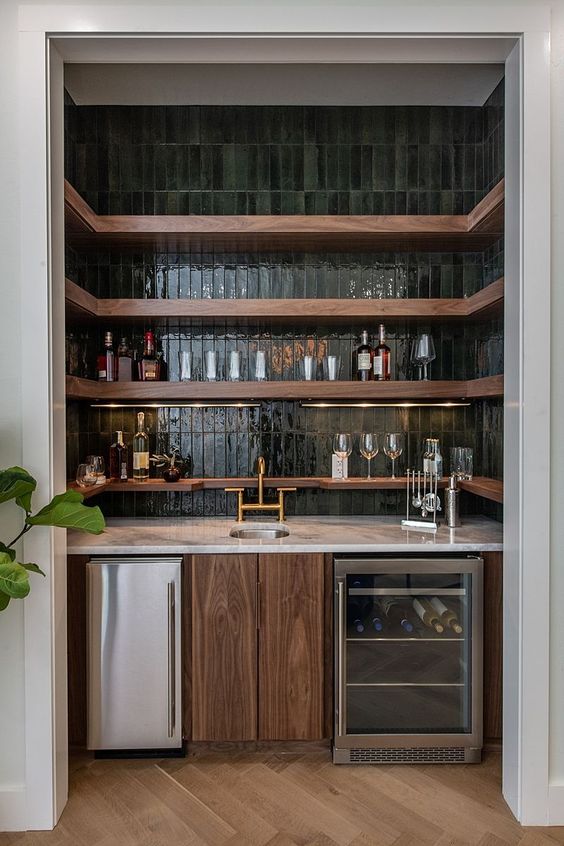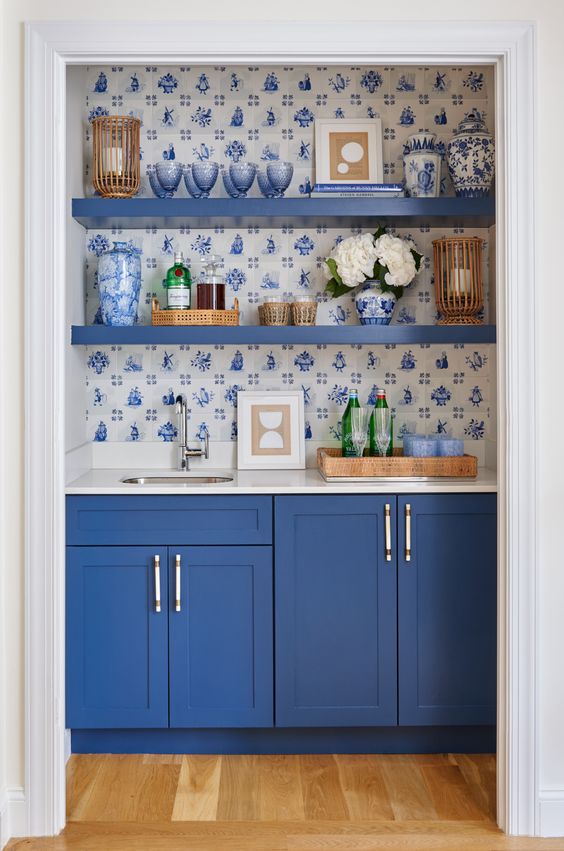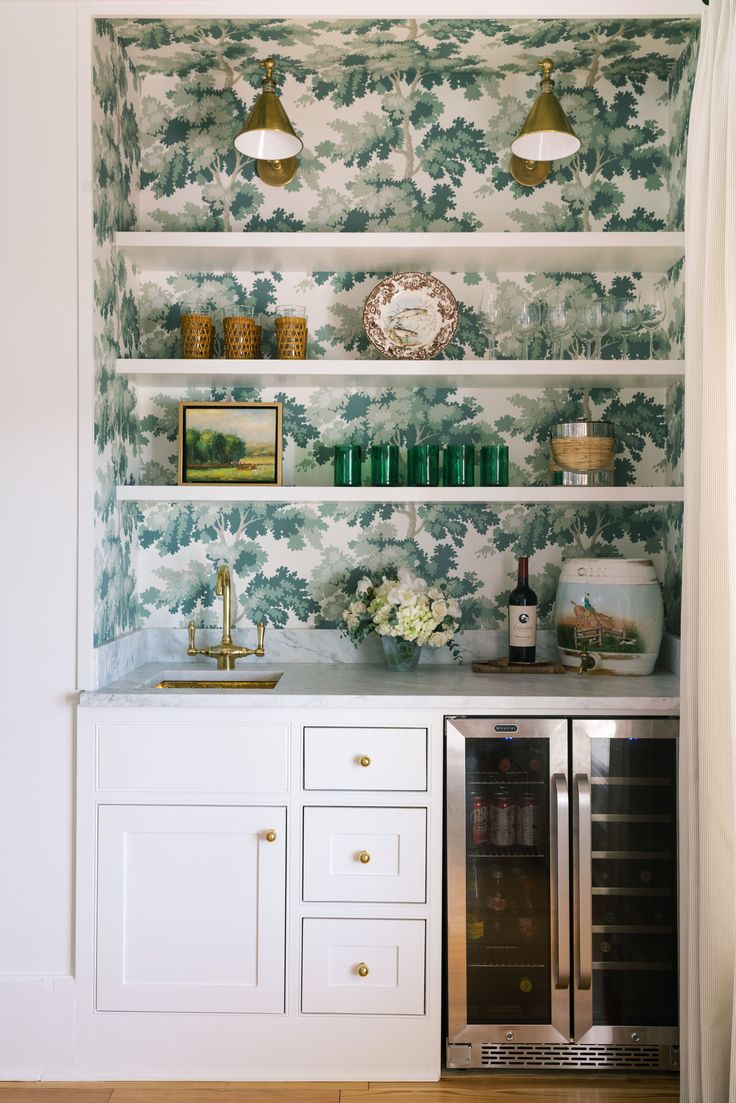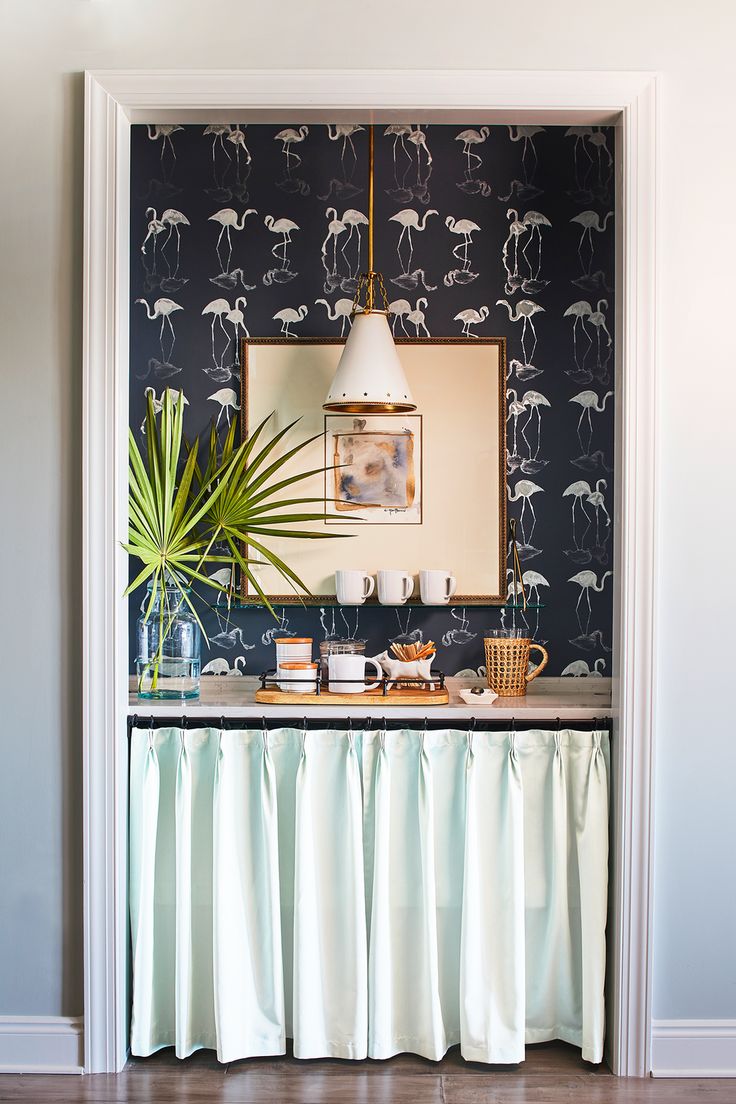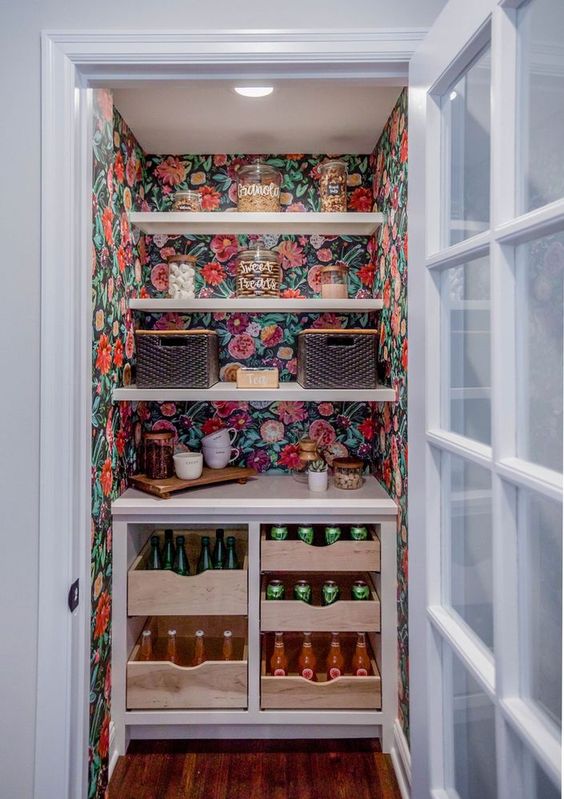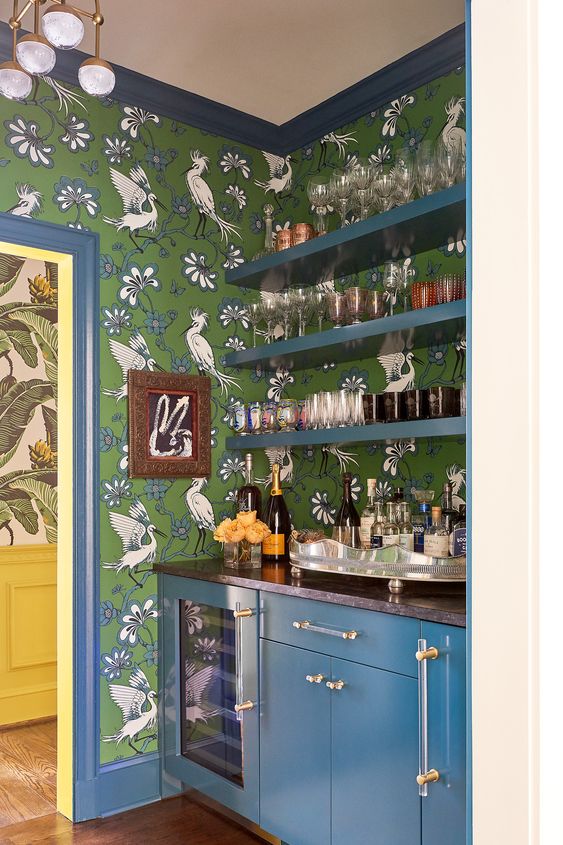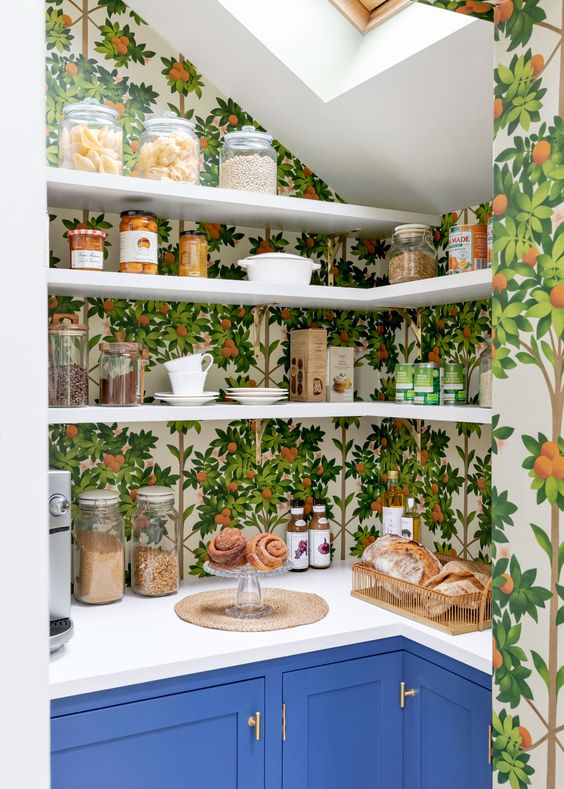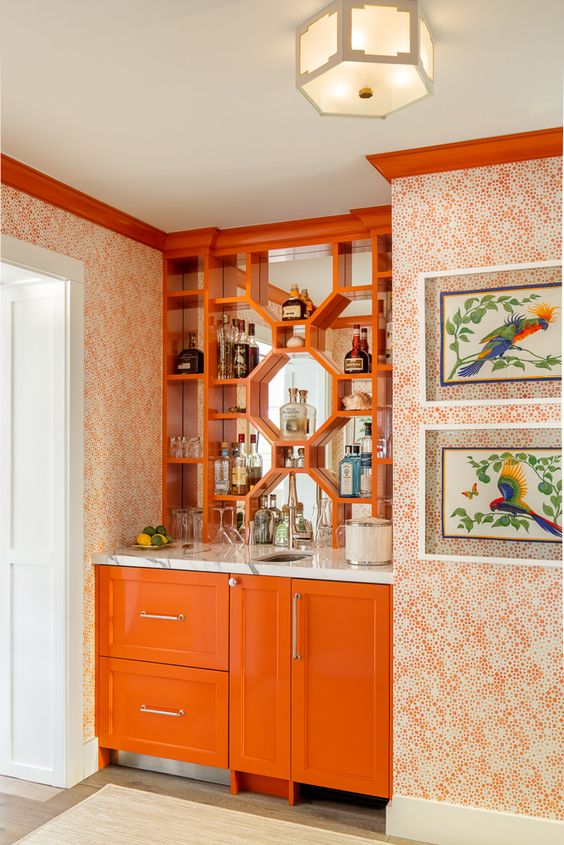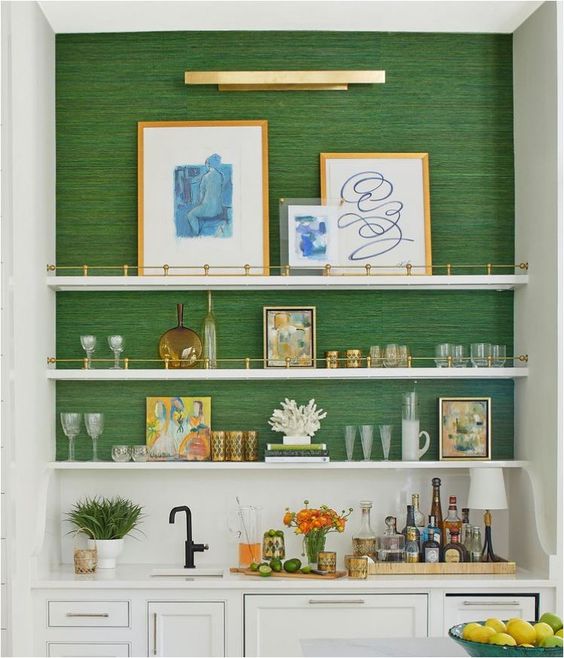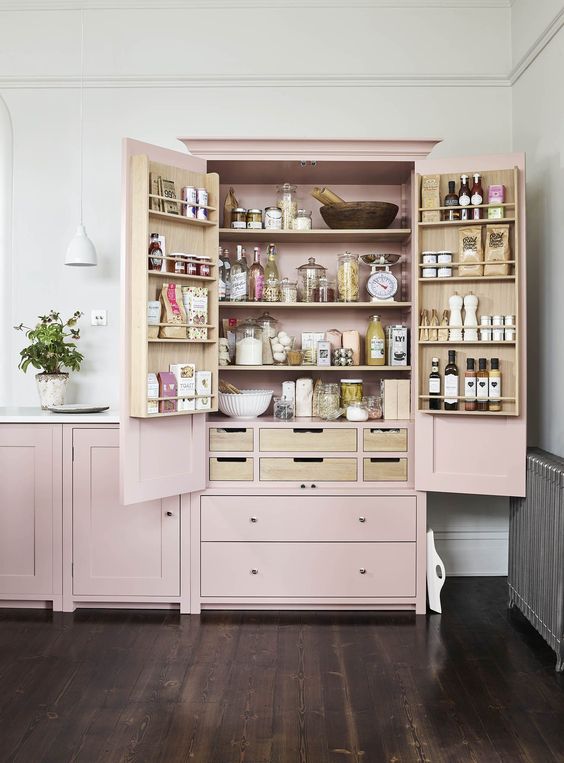 Top Tips for Nailing Your Coffee Station or Bar
Get the most out of your new build or when crafting a coffee station or bar cabinet in your home with these tips:
Paint the cabinetry a fun color
Use your favorite tile with a close grout color so the tile shines
Wallpaper! Go wild with your fav print
High Gloss paint can make the space shine
Interesting shelves like brass bistro shelves or rails
Don't forget lighting, art & hardware