Give the Gift of Instagram
I love Instagram!! If you follow my feed (stampin.fool) you will see sneak peeks of projects, lots of coffee, and the occasional cute baby picture in my Story feed. I enjoy posting photos and short videos and I love my Instagram friends, a lot of whom craft with me, DIY, and parent. Some I've met, some are new, and some I would love to get together with and share a coffee!
Instagram is popular across all ages. With that in mind, I made the *perfect* DIY birthday card for the instagram lover. You can recreate this card and give put a huge smile on their face! It mimics the Instagram icon, which is a camera– because Instagram is all about photos!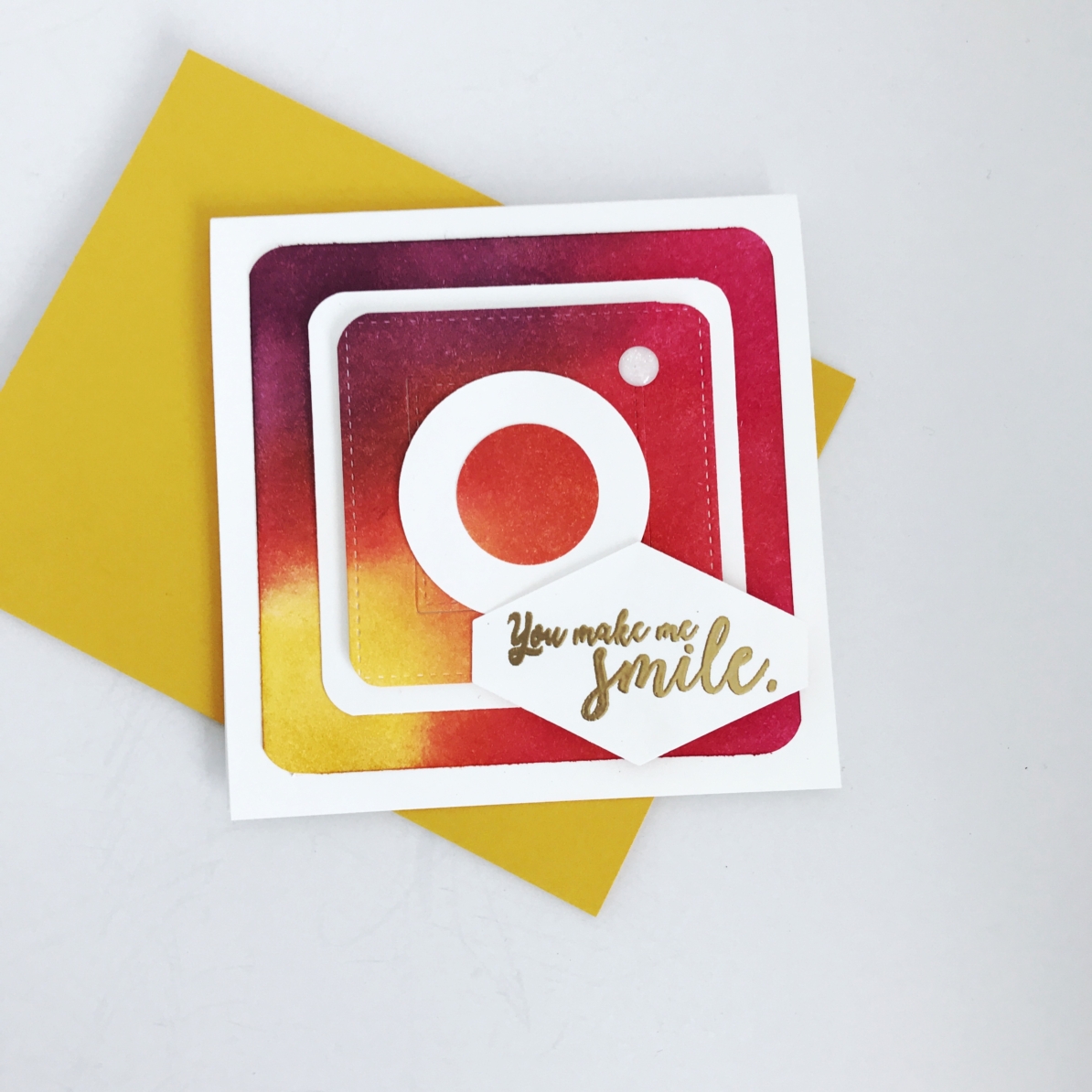 (Here is a snapshot of the layers coming together before it is put onto the yellow card stock)
How to make the DIY Instagram Themed Birthday Card
Directions:
Cut Crushed Curry card stock to 4 3/4″ x 4 3/4″. Cut White to 4 1/4″ X 8 1/2″, score at 4 1/4″ and fold in half.
Sponging tip: Cut full sponge into 3-4 wedges. Starting in the top left corner with Rich Razzleberry, sponge ink onto card stock by dabbing sponge lightly into ink pad and rubbing the color onto card stock in a circular motion, blending out hard lines. Sponge Melon Mambo next starting in top right corner and working down and towards the center.
Blend Razzleberry and Melon with Calypso Coral ink throughout the center, leaving the bottom left corner uncolored. With Crushed Curry ink, sponge the bottom left corner upwards filling in any blank spots (making sure not to get inky fingers into the yellow).
On scrap White card stock, stamp You Make me Smile (from Colorful Seasons stamp set) in Versamark clear ink, shake Gold Emboss powder, tap off excess and heat set with heat tool until it turns shiny. Punch out with Tailored Tag punch.
Using the second to largest square Stitched thinlit, cut out the middle of the 4 1/4″ x 4 1/4″ sponged card stock. Then use the 1″ circle punch to cut out the center of the sponged layer layer. Your sponged layer will now essentially have holes in it, but they will be covered by the white layers in between and the shading will be undisrupted which is why I designed it this way instead of sponging each layer.
Cut a white layer of 3″ x 3″ for the outermost camera part. Use the 1 3/4″ circle to punch out a white circle for the middle of the camera.
Round the corner of each layer except the base and largest White layer.
Begin layering the pieces with dimesionals. Finish with a glitter enamel dot in the right corner of the camera.
Glue then entire 4 1/4″ x 4 1/4″ white folded card to the 4 3/4″ Crushed Curry card stock. The yellow part will remain one layer while the photo part opens.
Add the greeting with a dimensional or two and embellish with ribbon if desired.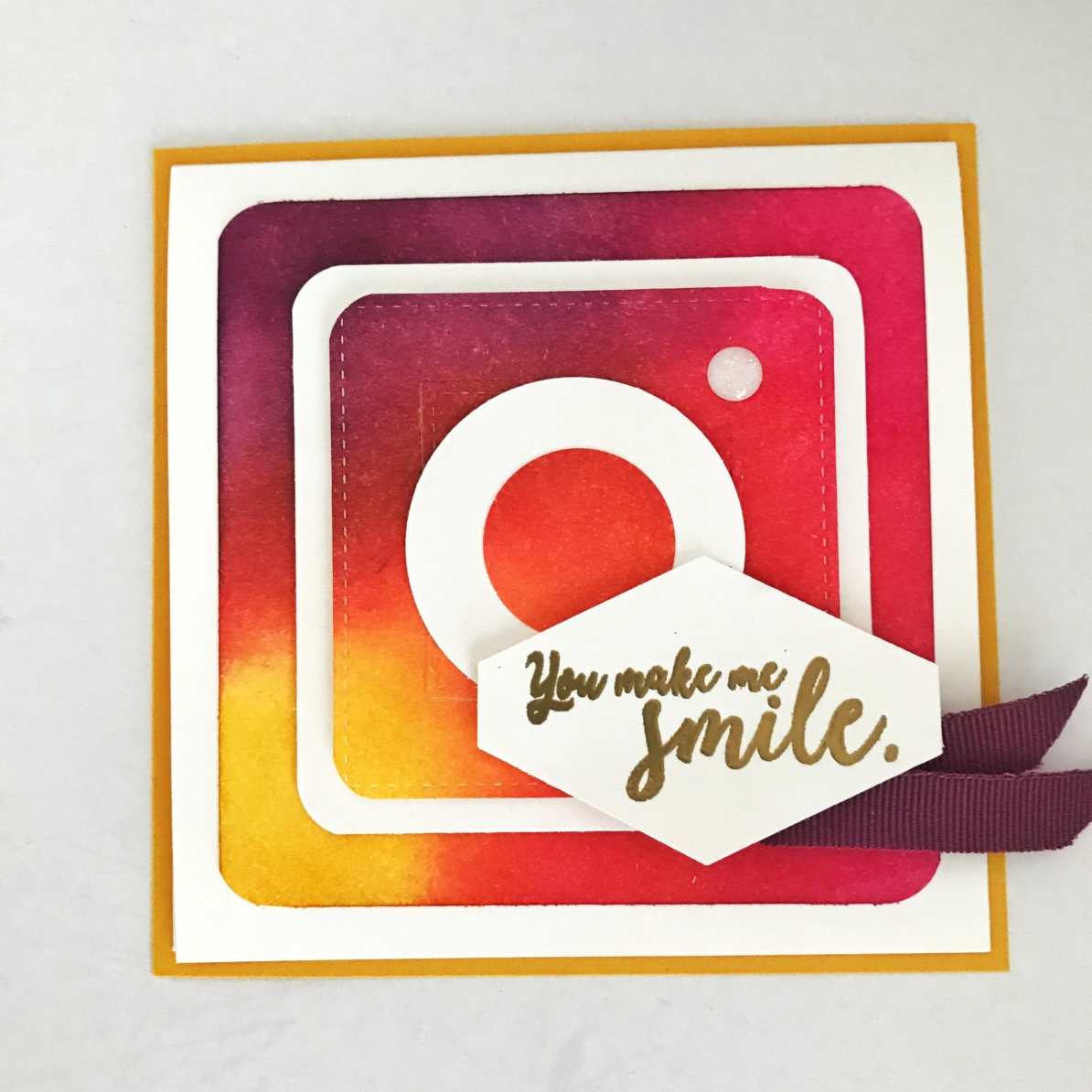 Supply List: